When The Warriors Went On Safari
In celebration of Kenya's Day of Independence, Madaraka Day, warriors from a nearby village joined photographer Jeff Thige and guide Daniel and went on their very first safari out in the Mara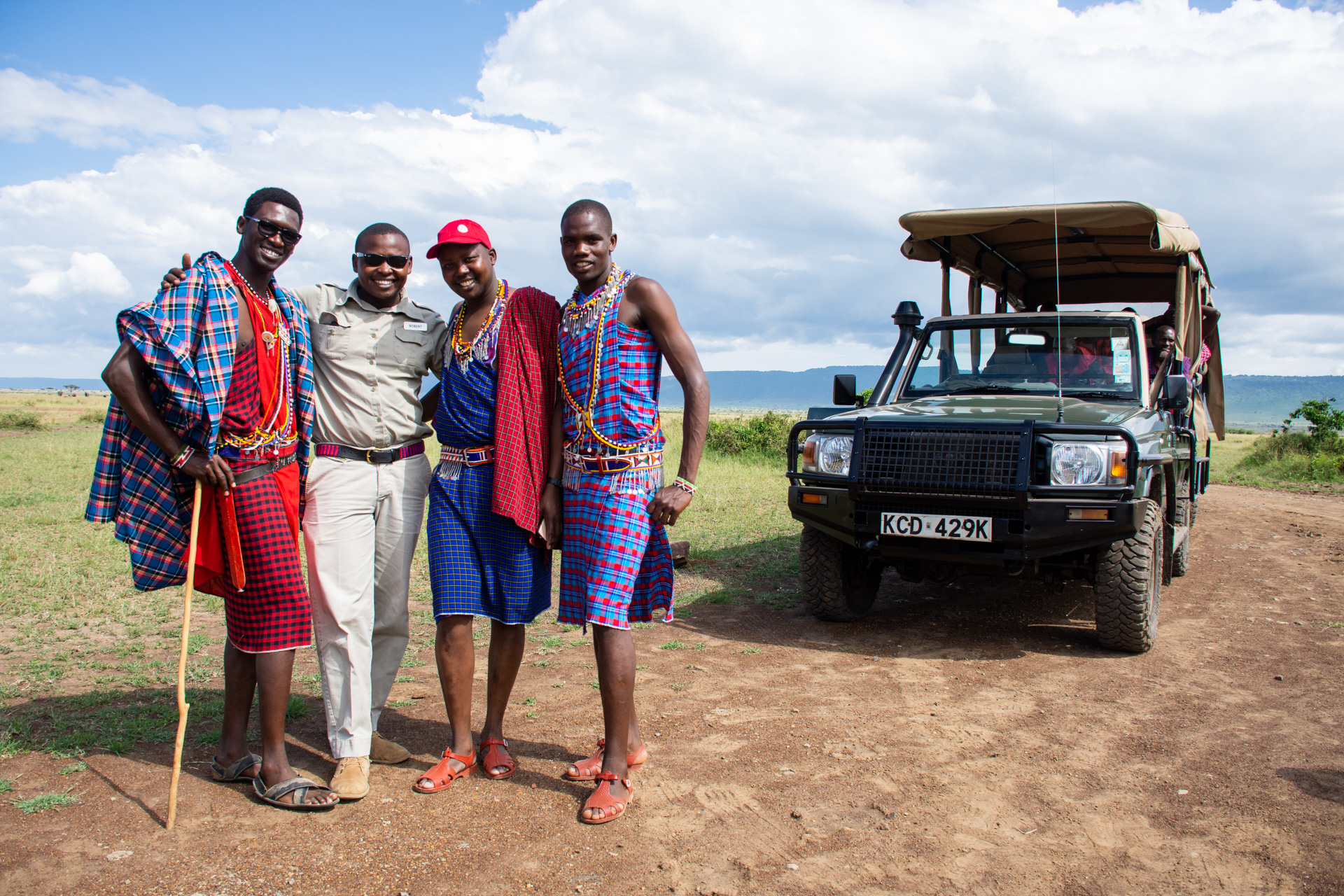 One beautiful morning, Daniel Njiriri and I had the opportunity to take the warriors from a nearby Maasai village out on safari in the Mara Triangle. When I asked them what animals they were most eager to see, their reply was simple – "We want to see everything!" [f 5.0, 1/1000, ISO 250, +0.67]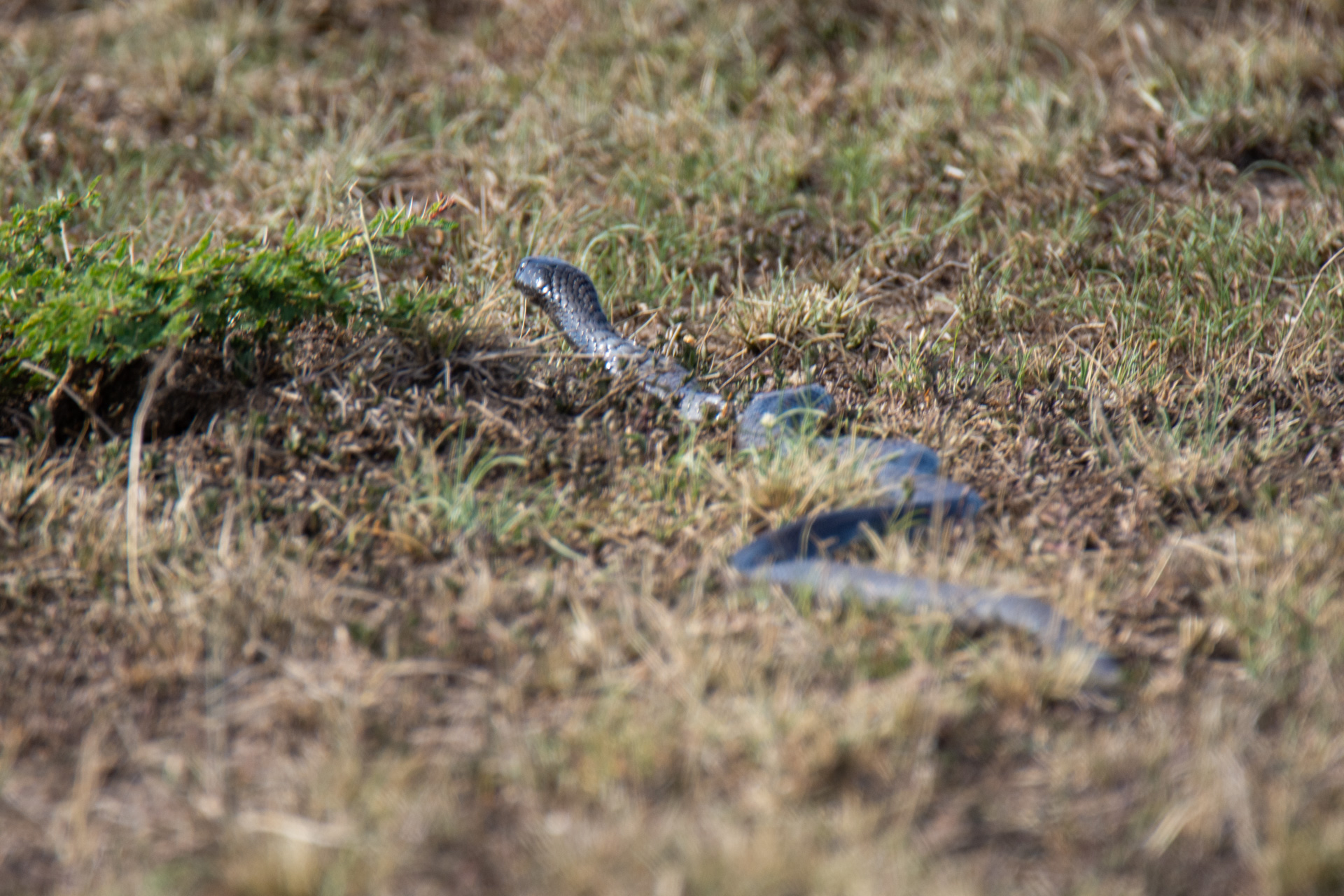 When driving out in the middle of the savanna, you have no idea what you may encounter. Soon after setting off, the warriors shouted: "Snake! A snake! Olasurai! Olasurai!". Being a rare sighting, we definitely had to stop for a closer look. It became quite clear that this was going to be a very special day. [f 6.3, 1/500, ISO 320]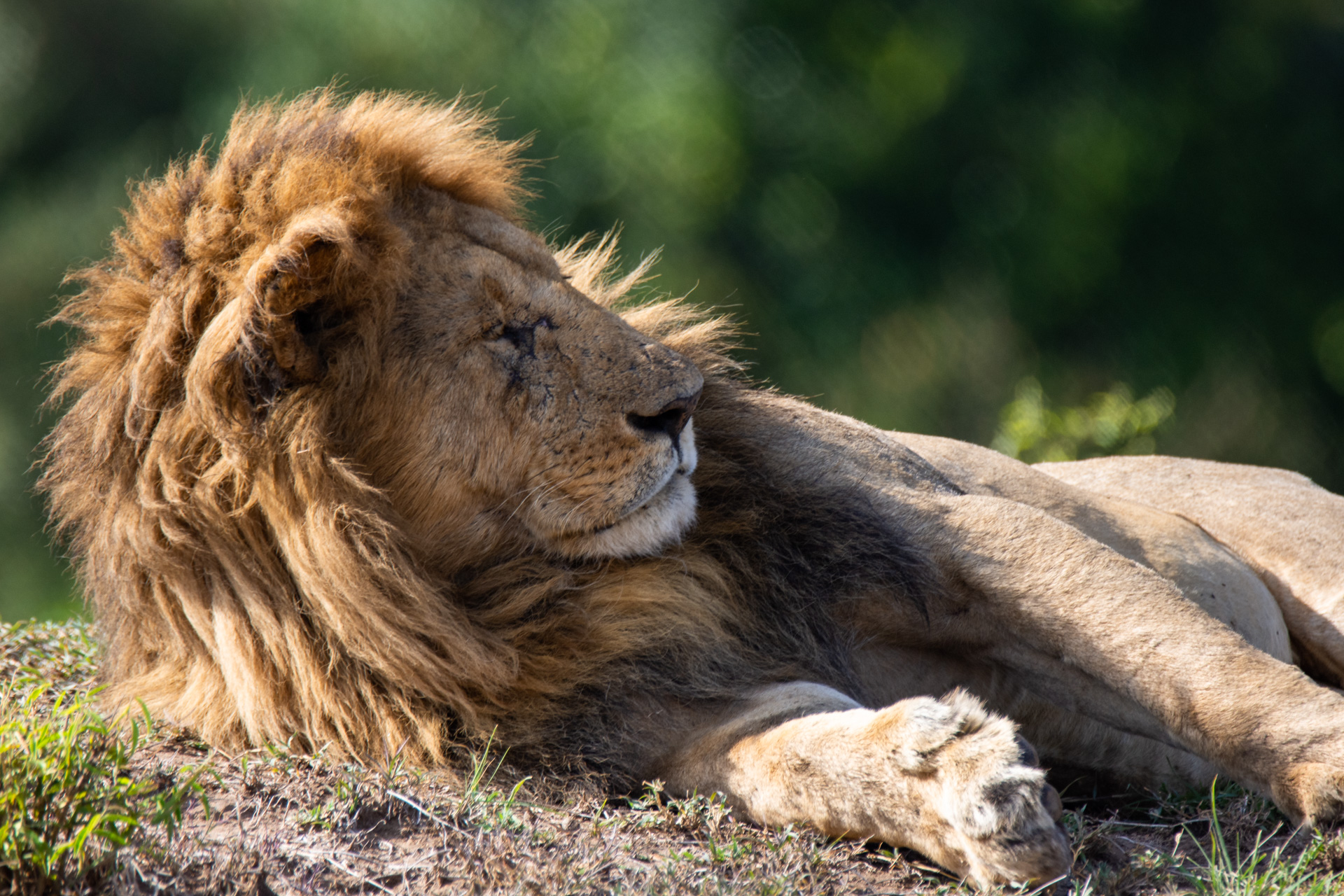 A few moments later, we came across not one, but two fully grown male lion lying atop a small mound. The warriors could share stories about how they used to kill lion as a rite of passage in the Maasai culture many years ago. [f 5.0, 1/6400, ISO 200]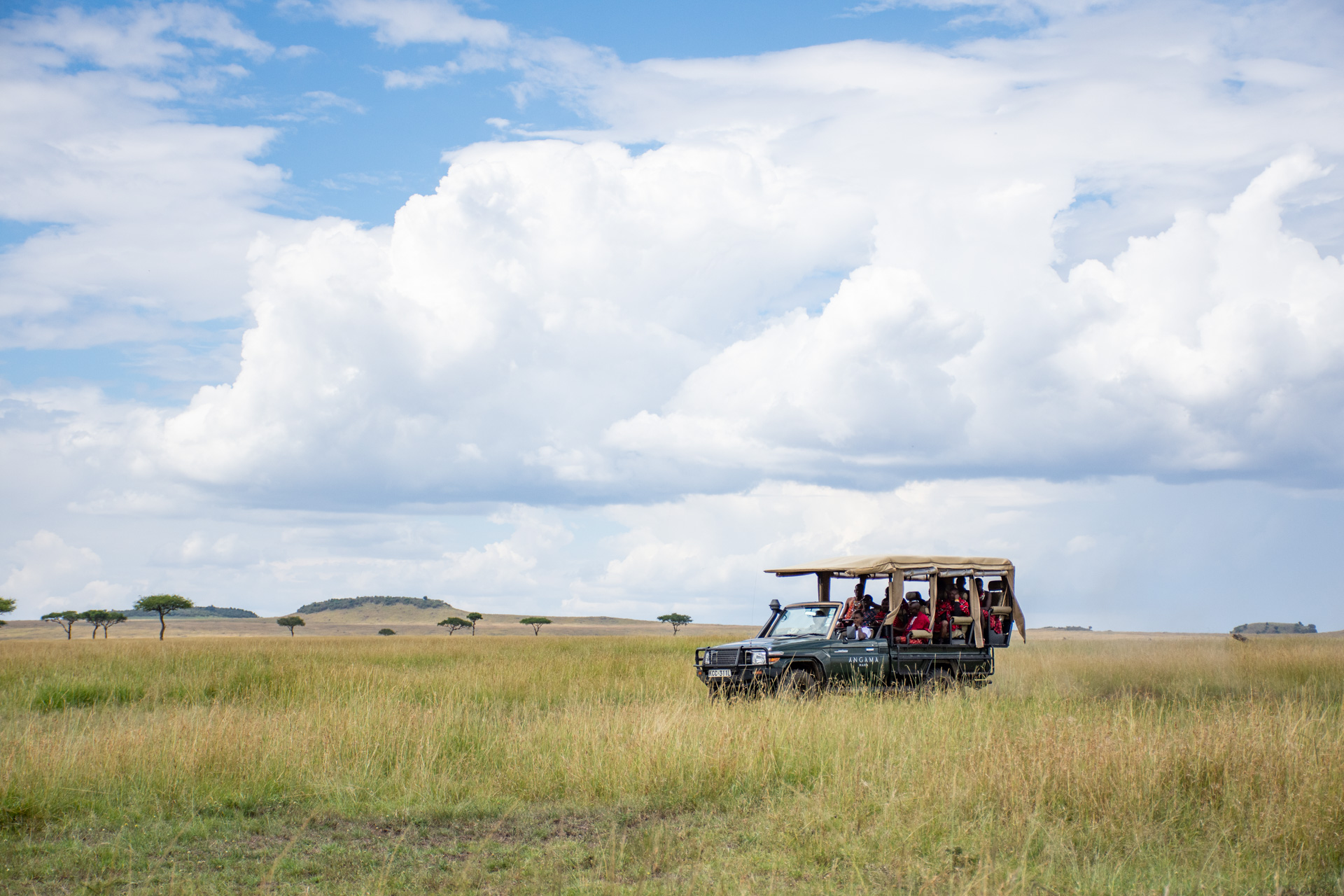 This was a magical moment of silence in the middle of the Mara when we could just listen to the sounds of nature and enjoy the cool breeze on our skin. [f5.0 1/2000 ISO250]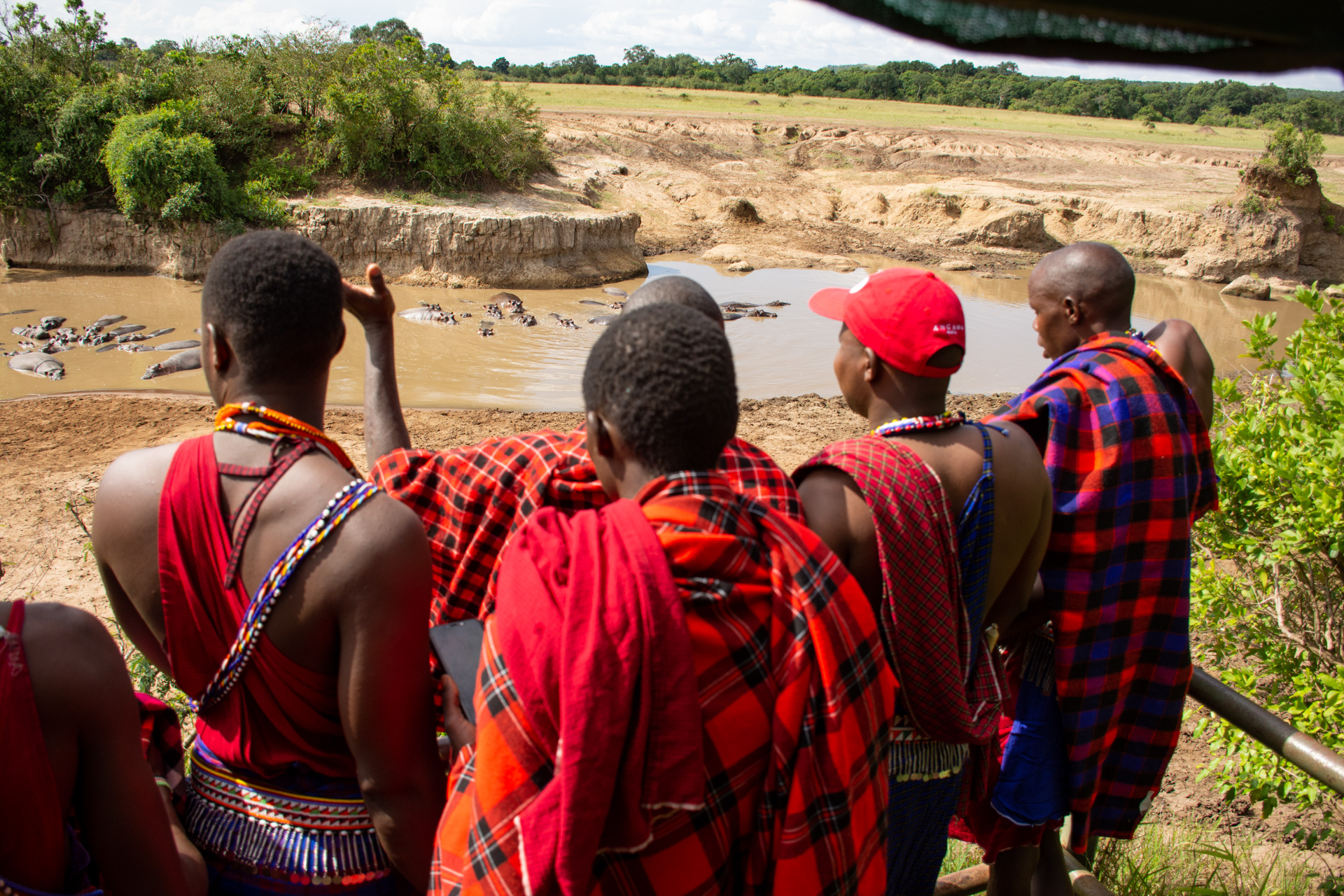 Everyone was very excited about this pod of hippo groaning, grunting and wheezing away at the Mara River, which extends all the way to Lake Victoria in our neighbouring country, Tanzania.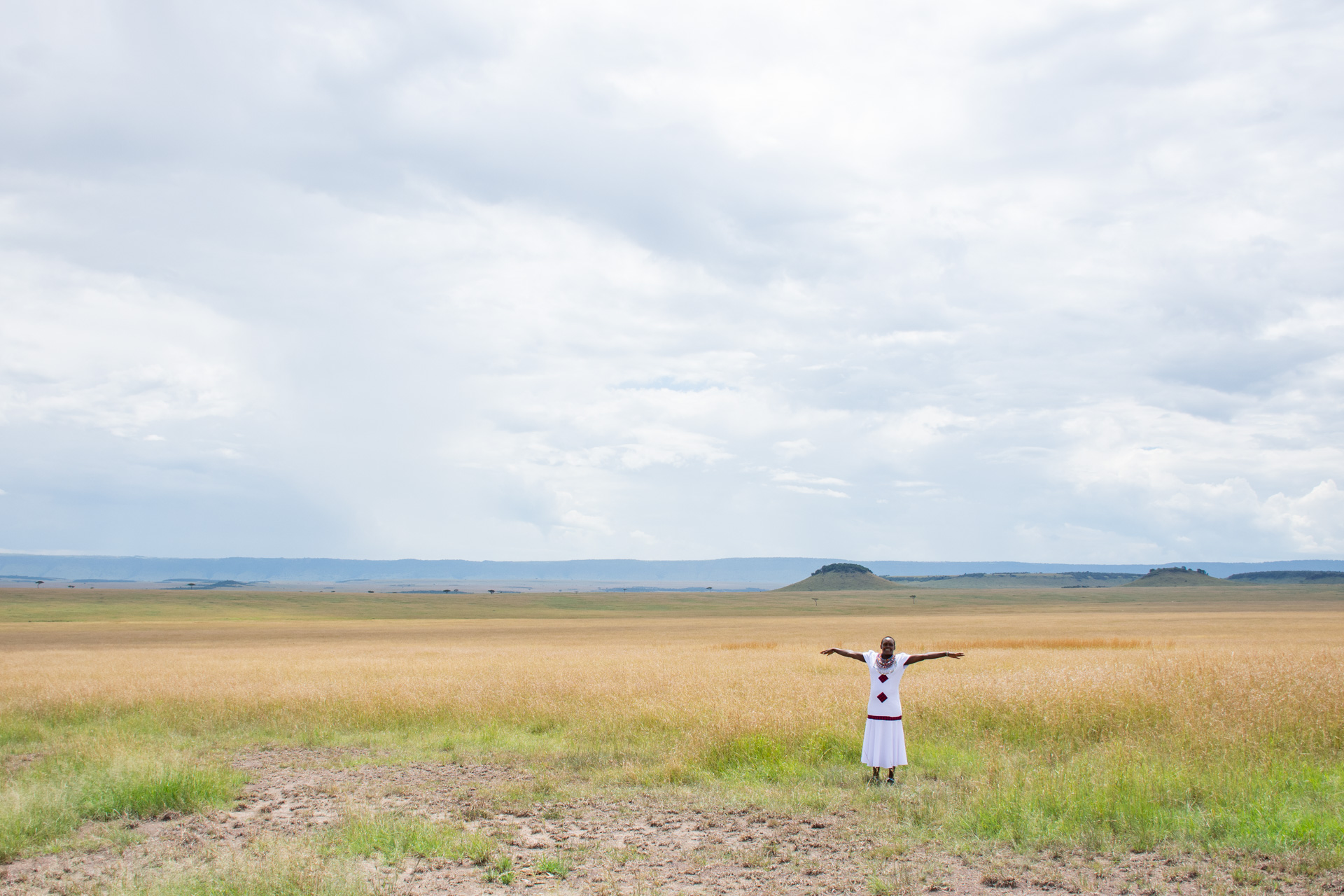 They were thrilled to get a closer look at the vast savanna landscapes that they usually only glimpse from a distance. [f 5.0, 1/1600, ISO 100 +0.33]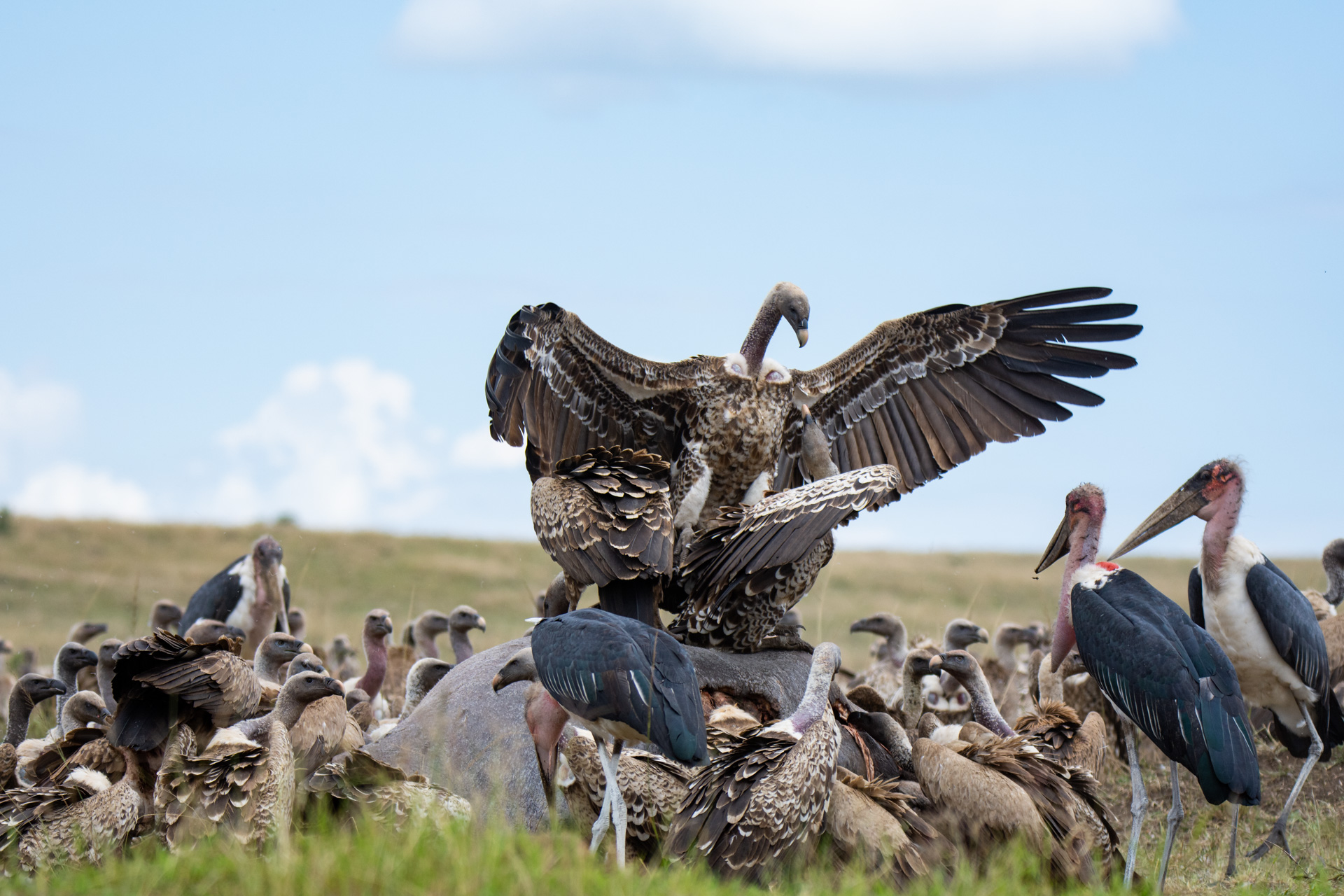 Here, a wake of vultures feasted greedily on a hippo carcass – I have never seen so many vultures together before – probably numbering in the hundreds. [f 5.0, 1/30, ISO 250]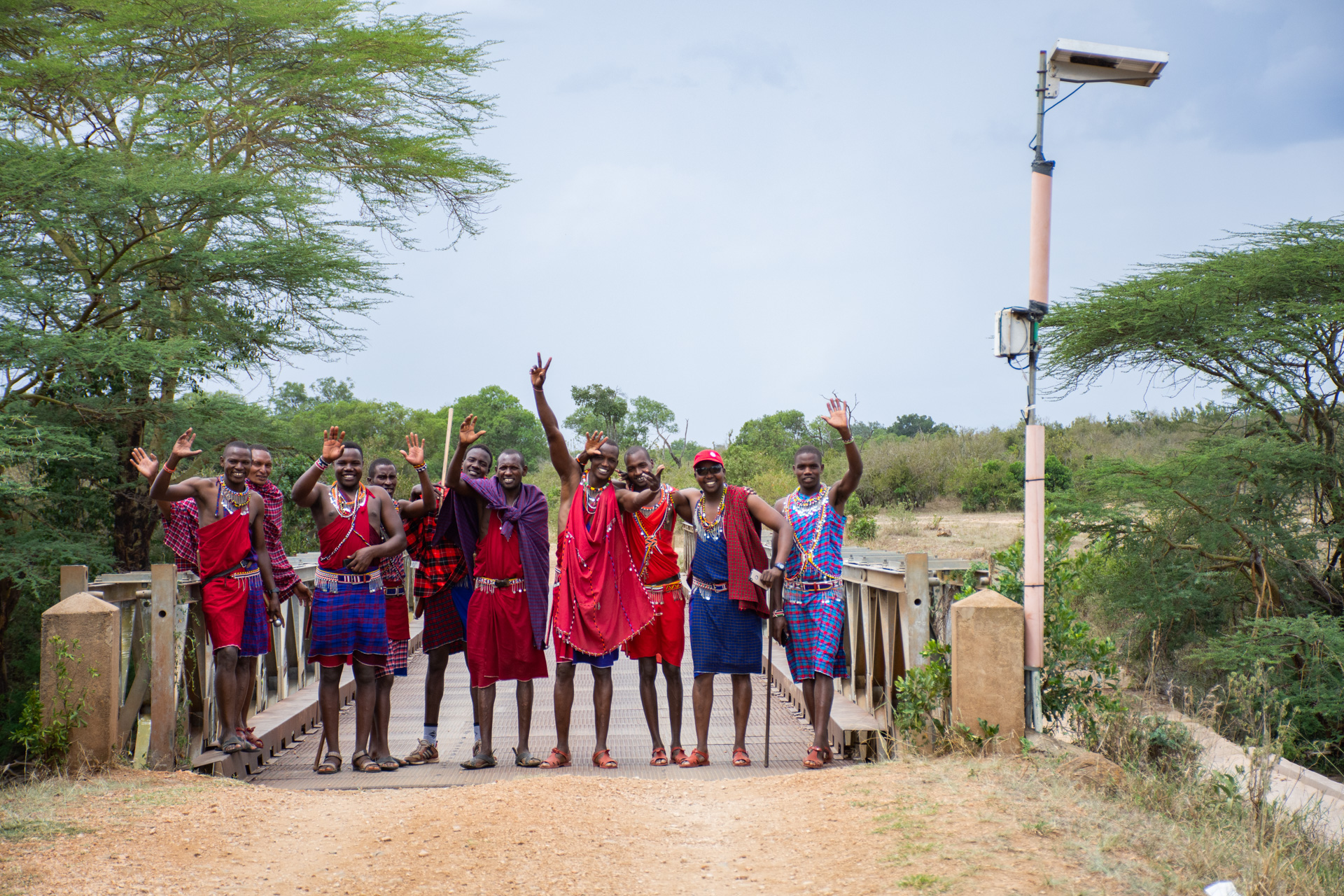 A moment of relaxation to climb down from our vehicle and just walk around, stretch our legs and do some birding at the Mara Bridge – a first for most of the warriors.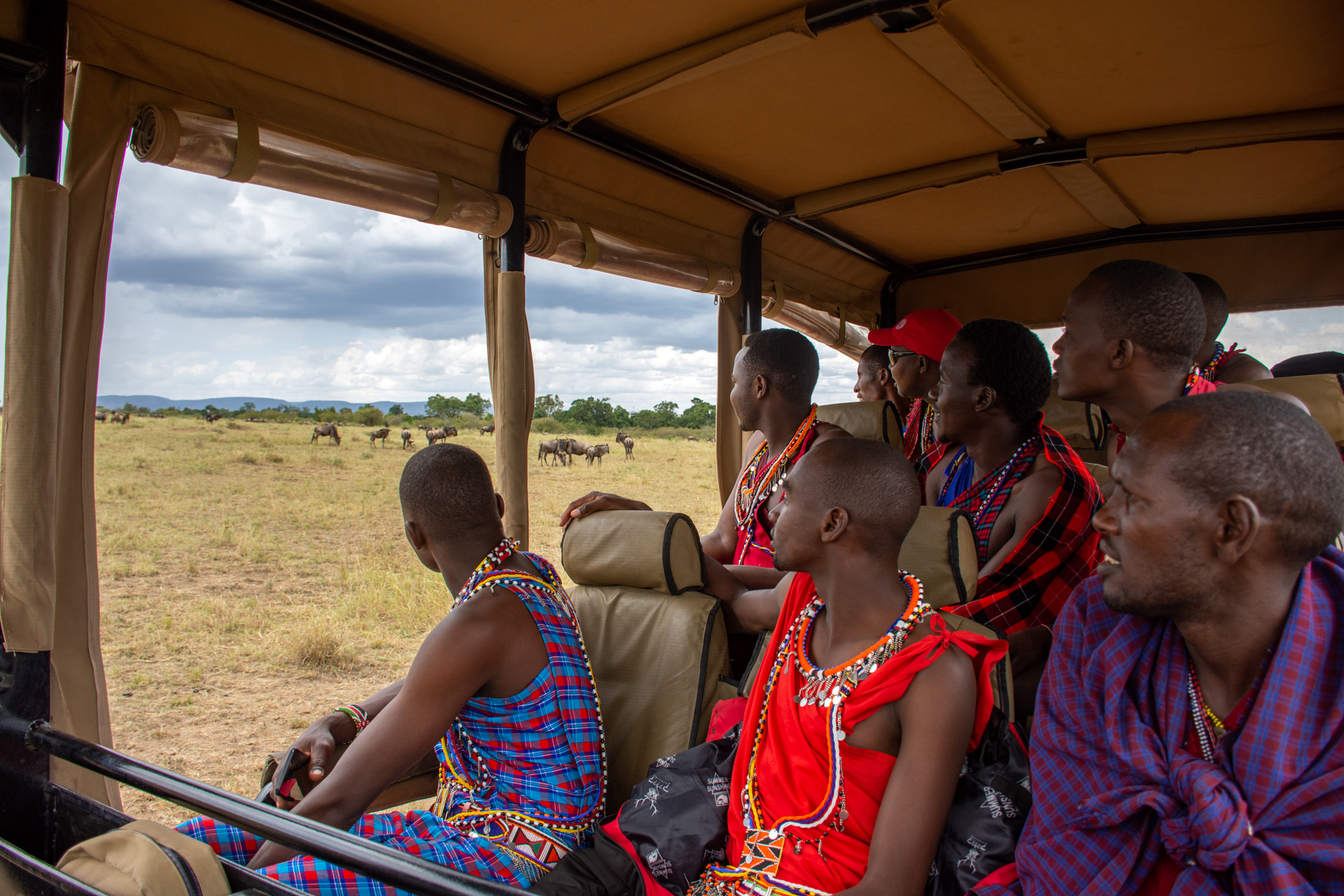 We were also lucky to see the Great Migration as they headed back to Kenya, this year a little earlier than we expected. The fact that we got to see the very first herds cross the Sand River into the Mara, was quite special.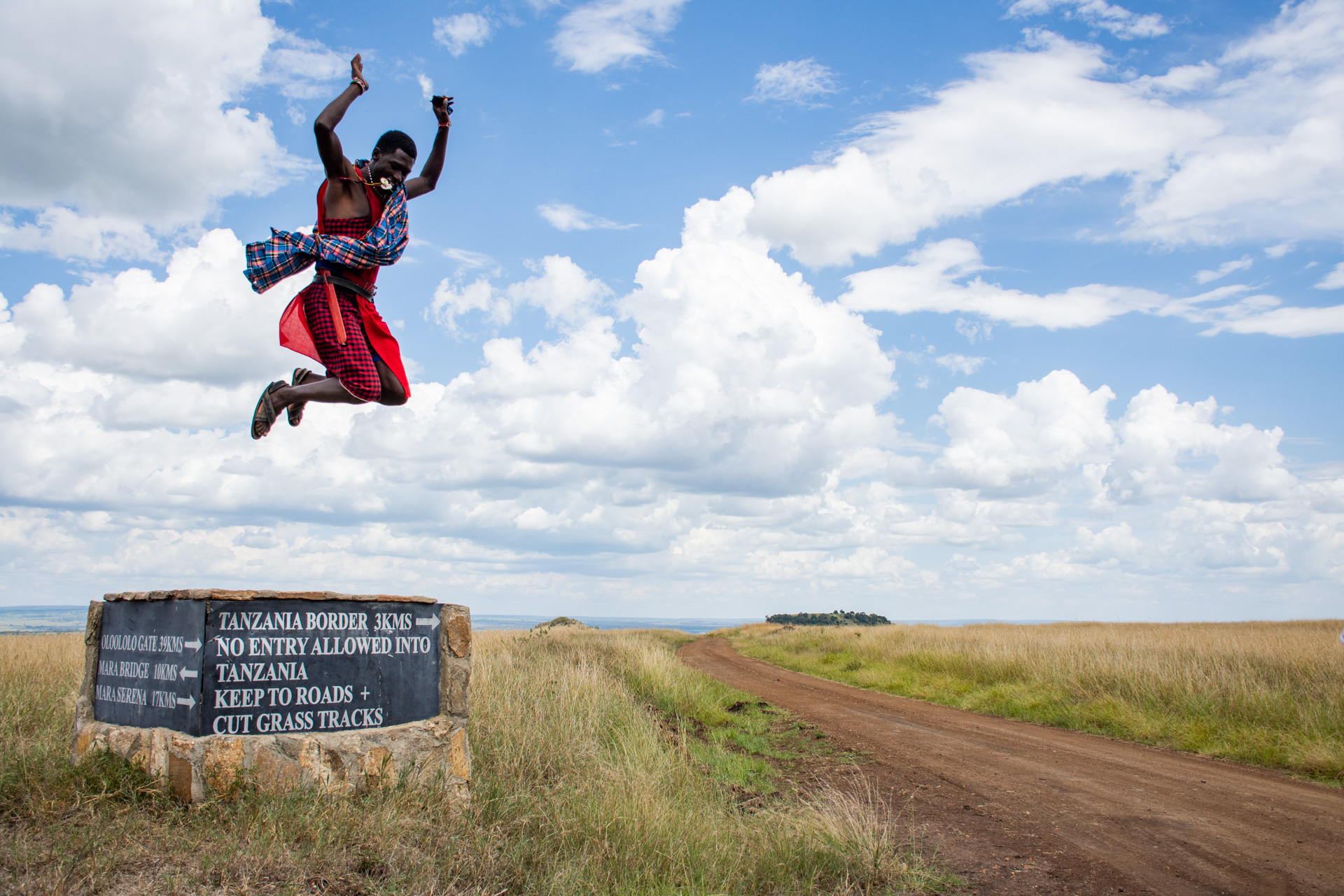 From the great herds to the border. We visited the demarcations that mark the boundary between the Serengeti and the Mara. The Morans were very eager to criss-cross the border, with one foot in Kenya and the other in Tanzania.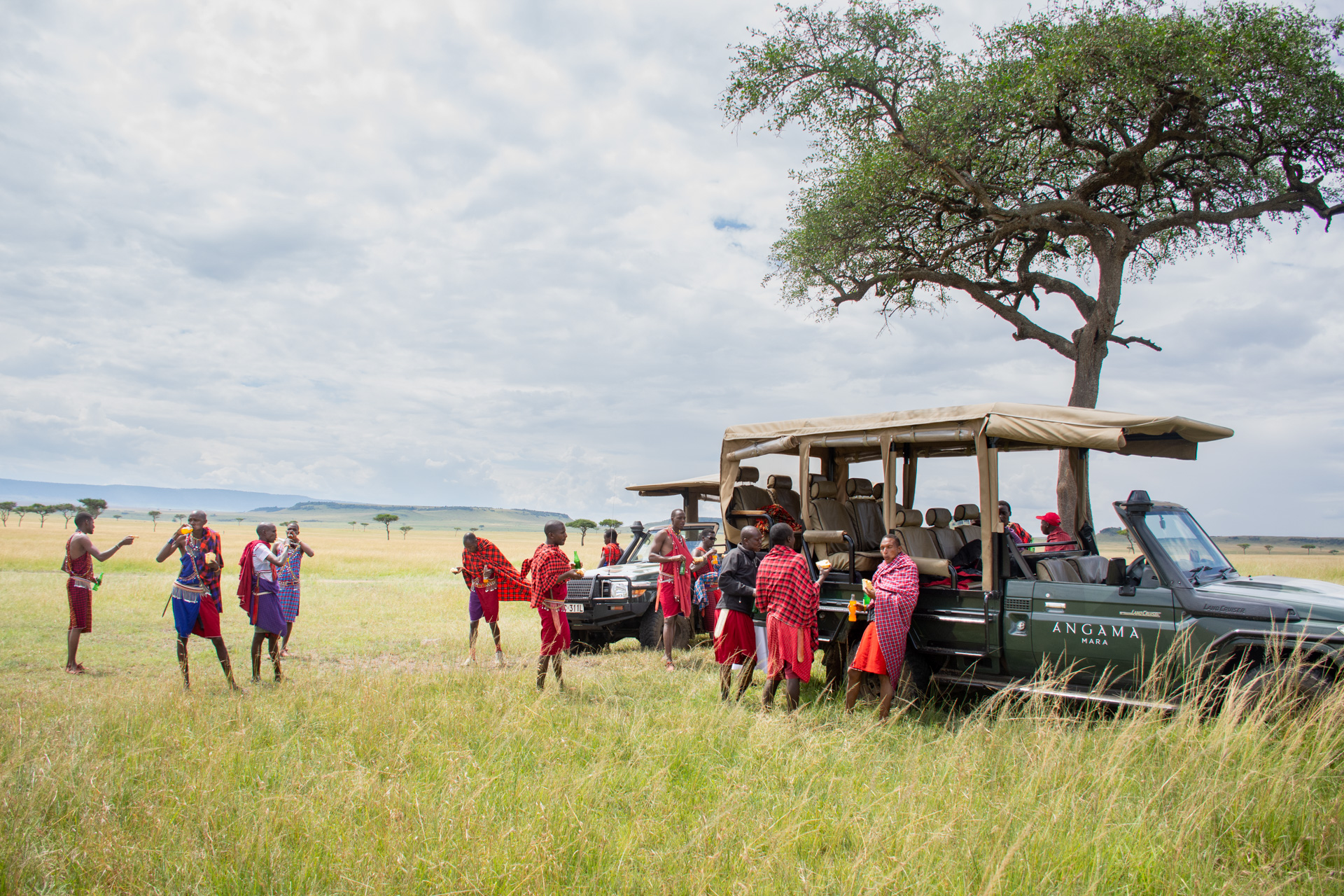 While on the border, we stopped for a quick lunch under the picnic trees enjoying the views from both the Serengeti and the Mara.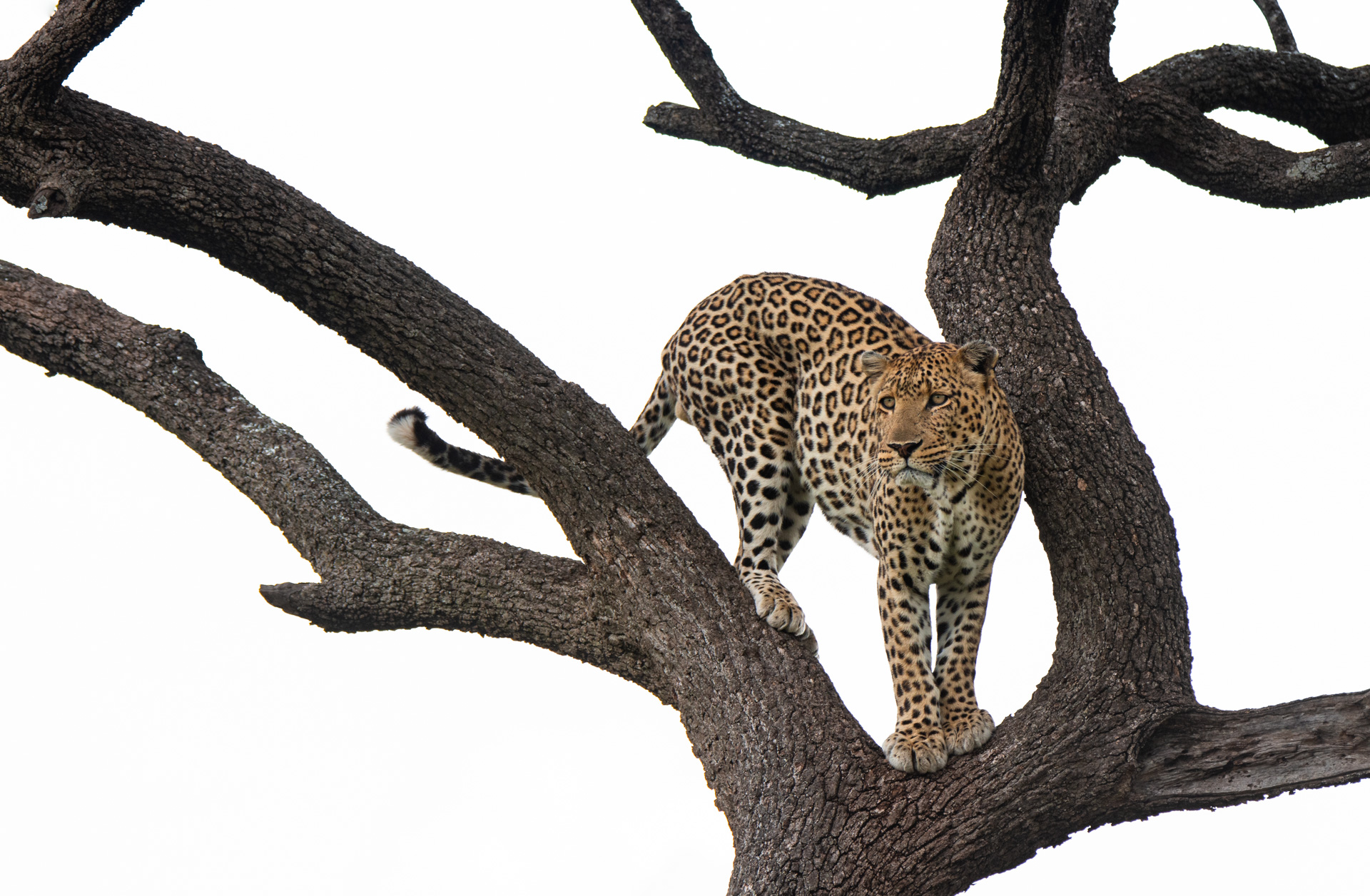 Tired from a long day's drive, we decided to slowly head back to camp. Daniel opted to take the longer route, and his intuition paid off. He saw something hanging from a Desert Date tree and quickly grabbed his binoculars to investigate. And there he was in all his majesty, the Shepard Tree Male leopard. [f 5.6, 1/500, ISO 250, +1]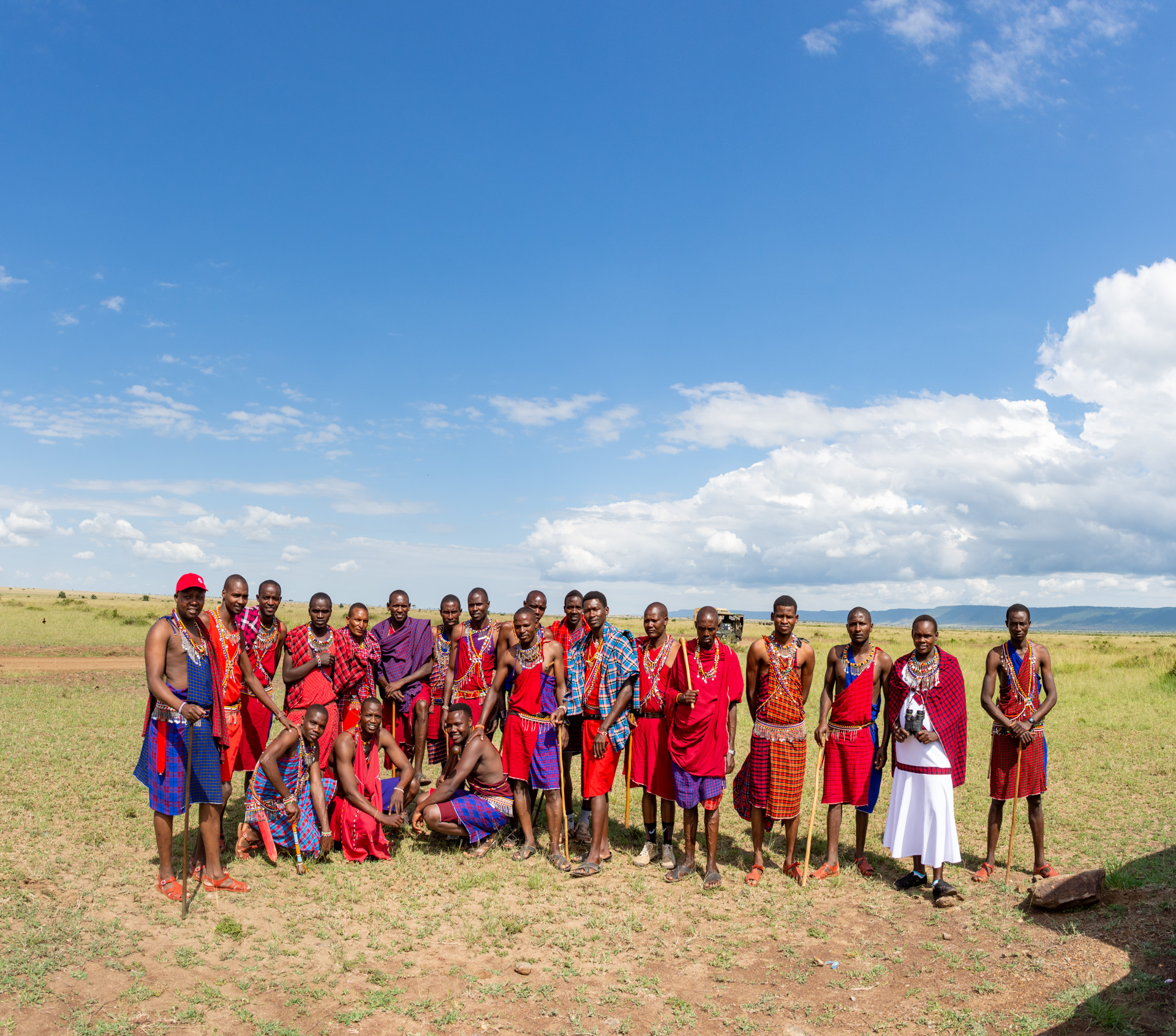 This was indeed a great day, it was Madaraka Day. I was overjoyed, and most importantly, so were the Morans.