VISIT THE SHAMBA
DISCOVER THE BEAUTY OF THIS GARDEN
Kiswahili for vegetable garden, the Shamba is a much-loved experience for Angama Mara's guests. Within easy walking distance of the lodge guests often stop by on their way to or from the Reserve. The shamba keepers welcome guests at the passionfruit arbor which forms the entrance and guide them through the 1-acre kitchen garden encouraging them to pick and taste along the way. The layout is reminiscent of snakes and ladders and the shamba keepers share the story behind its unique design. This is no ordinary vegetable patch.
The lodge offers private shamba-to-table lunches in the garden under towering shady moth trees. Guests are free to pick their own ingredients which are then washed and readied for the freshest salads imaginable. Butlers prepare a wicker basket filled with loaves of bread, local cheese and chilled rosé wine to accompany the salads. Guests are left to while away the afternoon taking in sweeping views of the Mara below whilst watching the butterflies dance through the garden.
SHAMBA TO TABLE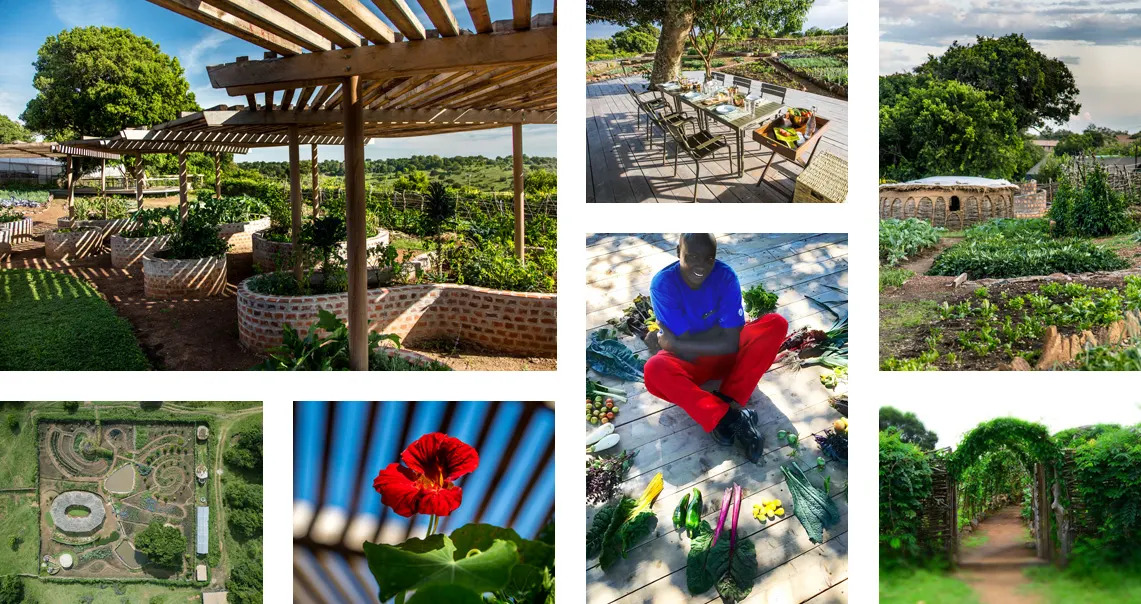 "Up in this air you breathed easily, drawing in a vital assurance and lightness of heart."