SOMETHING FOR THE ROMANTICS
As a nod to the romantic tale that was filmed on the site of Angama Mara, the lodge offers intimate picnics for two on the crest of the Out of Africa kopje that is featured on the movie's poster.
A Maasai naturalist escorts guests up the hill to discover an old-world private picnic scene: checked blankets, comfy cushions, canvas safari chairs, a wicker picnic basket, sparkling wine on ice, coffee in a Stanley flask, elegant picnic food and of course, that view. Picnics can be enjoyed anytime of day: for breakfast soon after sunrise, or with evening sunset drinks as the sun sets behind.
This experience is unique, and only to be found at Angama Mara. For those guests who love the movie or are hopeless romantics, this is surely the highlight of any stay (and on the way back to the lodge, stop in to pay your respects).
PICNIC IN STYLE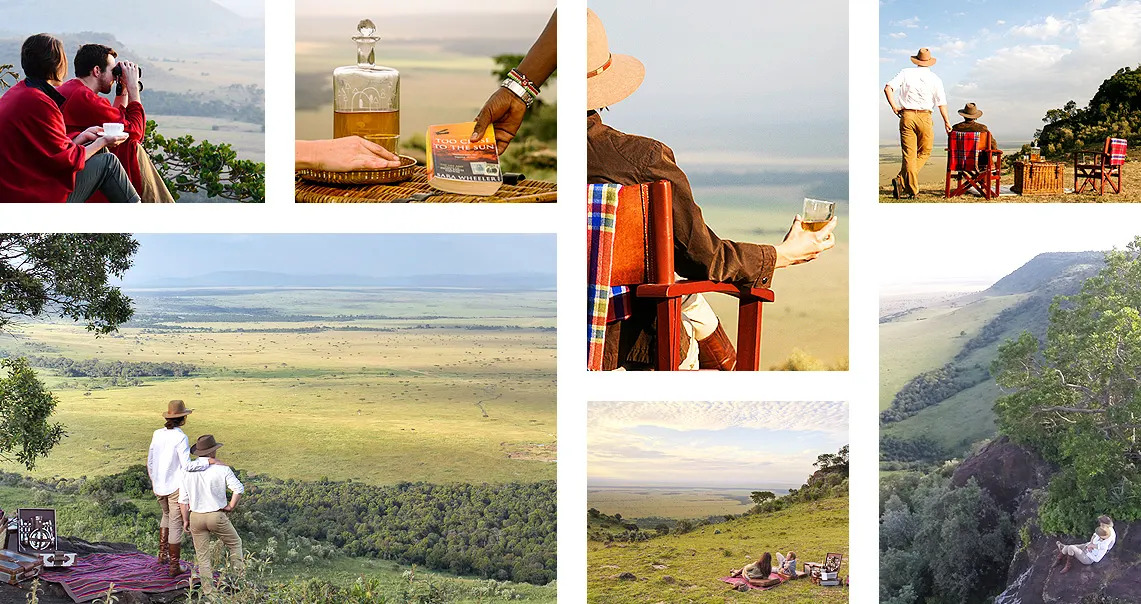 "Here we are, where we ought to be"