A workspace of creativity
Moments of beauty everywhere
Capturing the magic for you
Being there when the magic happens
MOMENTS THAT TAKE YOUR BREATH AWAY
PHOTOGRAPHY AT ANGAMA MARA
There is something about being in the Mara Triangle that simply forces you to grab your camera and catch that fleeting moment of beauty: be it a balloon floating gently by with the sunrise as a backdrop; the patterns that the clouds form on the great grasslands below; or a giraffe peering curiously down at you through its long eyelashes. Taking great pictures in the Mara is easy and fun for photographers thanks to the open grasslands, the abundance of wildlife year-round and well-trained guides who understand your photographic needs.
THE PHOTOGRAPHIC STUDIO
A workspace of creativity and storytelling, Angama Mara's Photographic Studio is an exciting hub of imagery, content creation, teaching and sharing. During private photographic tutorials with our on-site wildlife photographer, you can learn how to come to grips with your camera, gaining the confidence to shoot 'off auto'. For those who would like to test out some new photographic equipment, the Studio has cameras, lenses and specialist kit available for hire.
As most photographers know, much of the magic happens during the editing process when knowing exactly what to fix, straighten and adjust makes all the difference. With the assistance of our Studio Hosts, learn how to bring the best out of your images on the large-screen Apple desktops loaded with the latest editing software. You can even print a small portfolio of your own photographs on the Studio's photographic printer. Of course, you can also hop online and share daily wildlife sightings with your online communities, or even enter The Greatest Maasai Mara Photographer of the Year competition.
Speak to the Studio Host for more information about the contest while catching up on all the latest sightings on This Week At Angama.
*Please note that costs apply for printing and equipment hire.
PRIVATE PHOTOGRAPHIC SAFARIS
Photographers looking to improve their technical photographic skills and knowledge can spend time exploring the Mara with seasoned safari photographic guides. Angama Mara's on-site wildlife photographer and a selection of specialist guides can accompany you on private photographic safaris.
*Please enquire when booking for rates and photographic guide availability.
SAFARI PHOTOSHOOTS
For those who prefer to put down their cameras and enjoy their Mara experience to the fullest, our in-house photographer can capture these wonderful memories on your behalf. Options range from family photoshoots around the lodge, to the photographer joining you on your game drive vehicle for half a day to capture the whole safari adventure, both people and wildlife.
*Please discuss with your Travel Planner for availability and costs.
THE PERFECT SHOT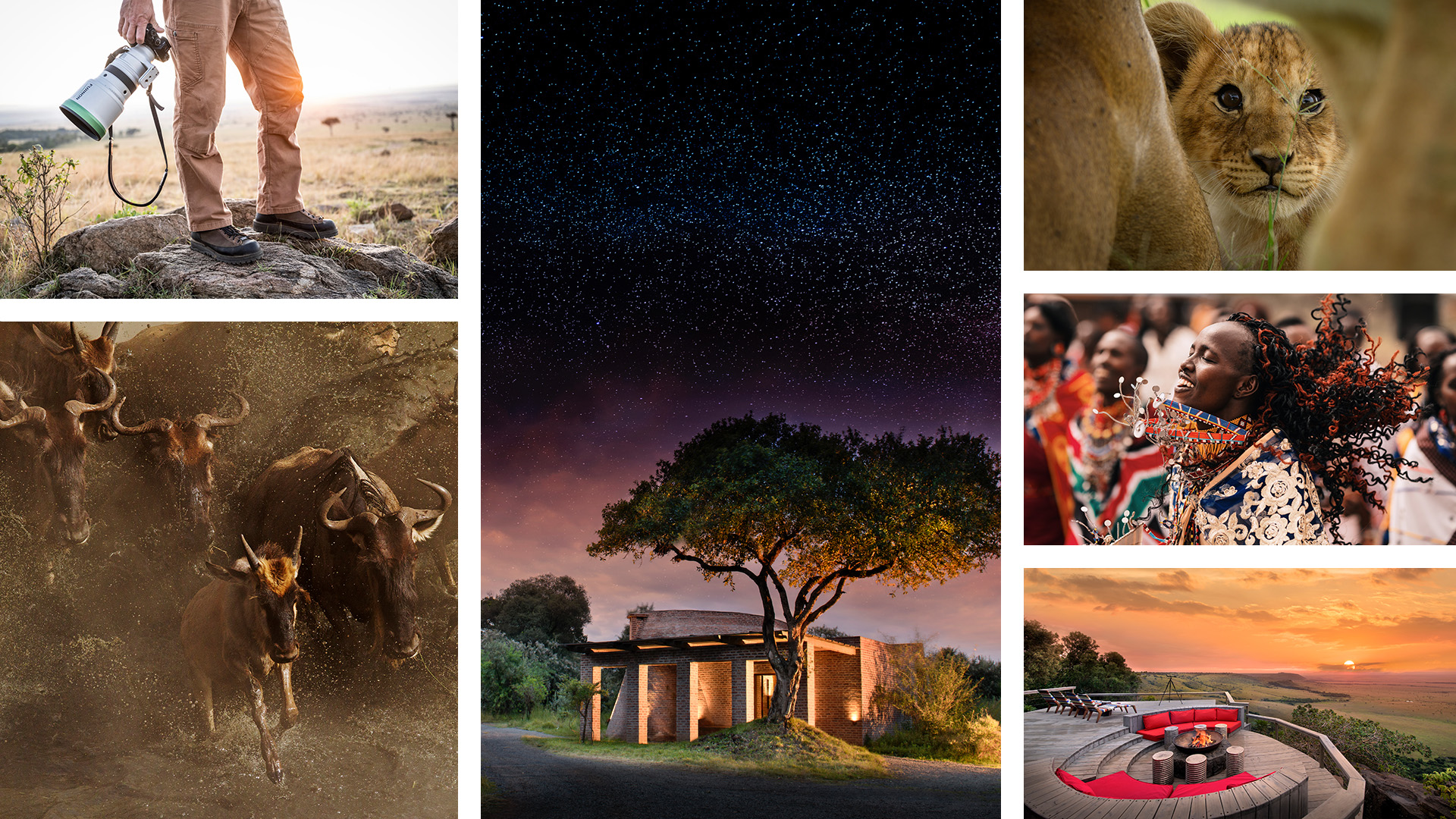 "You will remember a curve of your wagon track in the grass of the plain, like the features of a friend"