A lovely safari lodge in Kenya
Between Heaven and Earth
Welcome to Angama, inspired by the Swahili word for 'suspended in mid-air'. Located high above the floor of Africa's Great Rift Valley, Angama Mara is a remarkable owner-run safari lodge overlooking Kenya's Maasai Mara, considered by many as the loveliest game reserve on the continent.
Here guests will find a lodge where everything is as it ought to be: two intimate camps of just fifteen tented suites each, a private airfield and access to the Mara below, tailor-made safari days and a famously warm Kenyan welcome.
The lodge is perfectly complemented by Angama Safari Camp, an exclusive-use mobile tented camp sited deep in the Mara Triangle, and amidst the mega herds during the Great Migration.
---
Discover the wildlife
Home to all of Kenya's great mammals year-round and more than 450 bird species, it is a life-changing experience to go on safari in one of Africa's most iconic reserves. That's not to mention the annual spectacle of two million wildebeest, zebra and Thomson's gazelle braving the dramatic crossings of the Mara River as they make their way into the Mara Triangle.
Discover more about the Wildlife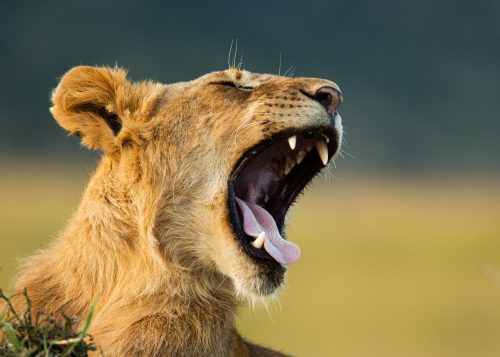 Explore the Maasai Mara
From the towering wall of the Oloololo Escarpment, to the powerful Mara River and the endless open savannah, the Mara is a reserve of immense diversity, making it the perfect home to animals of every shape and size. All of this sits just on our doorstep, a short 10-minute drive on a private road from Angama Mara, or right outside of your tent at Angama Safari Camp.
Discover more about the Maasai Mara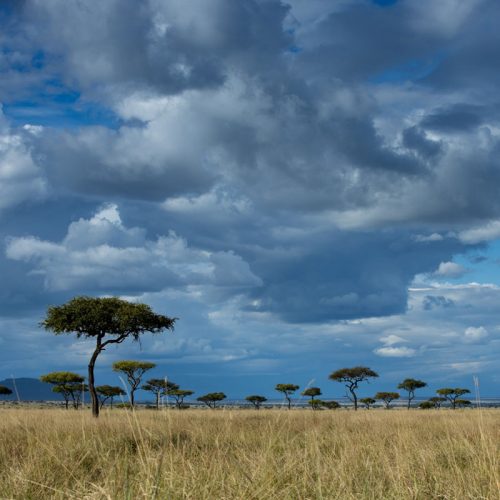 Journey across East Africa
East Africa is a region of great natural wonder. This is the source of the Nile, home to incomprehensibly large masses of water, tropical jungles, coastlines, deserts and island paradises. Living in all of these extremes – soft rolling hillsides, vast grasslands, lush montane forests and arid landscapes are Africa's great animals: the big cats, little cats, gorillas, chimpanzees and a million migrating herbivores in endless search of greener pastures.
Discover more about East Africa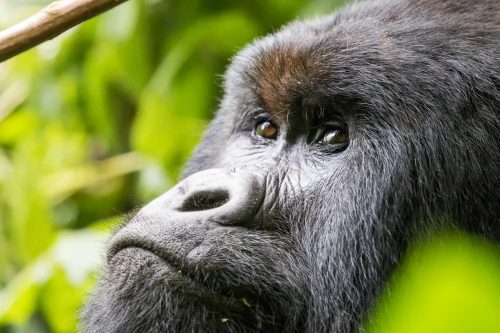 Endless ways to spend your time
Days are as action-packed or as gentle as you prefer. The Mara Triangle is home to Africa's great mammals, a mere 15-minute drive from Angama Mara and guests can experience hot air ballooning, walking safaris, cultural visits to neighbouring Maasai villages – or simply relax and do nothing at all.
The journey
Both Angama Mara and Angama Safari Camp are a 45–90 minute flight, depending on the number of stops, from Kenya's capital of Nairobi. Guests can travel on the multiple daily scheduled flights from Nairobi's Wilson Airport, or opt for a private and convenient charter straight from Nairobi's main airport, Jomo Kenyatta International.
Various international airlines, as well as the national carrier, Kenya Airways, offer direct flights to Jomo Kenyatta International from hubs all over the world.
How to get there
DIRECT FROM:
JOHANNESBURG
4HRS
>
CAPE TOWN
6HRS
>
LIVINGSTONE
3HRS
>
DIRECT FROM:
DUBAI
5 1/2HRS
ABU DHABI
5 1/2HRS
DOHA
5 1/2HRS
MUMBAI
6HRS
BANGKOK
8 1/2HRS
DIRECT FROM:
PARIS
8HRS
AMSTERDAM
8HRS
LONDON
8 1/2HRS
FRANKFURT
8HRS
NEW YORK
14HRS
DIRECT TO ANGAMA:
DIRECT TO ANGAMA
5x DAILY FROM NAIROBI WILSON
PRIVATELY FROM NAIROBI JKIA
How long is the perfect stay?
You may wonder how many nights is the ideal stay at Angama Mara. The answer? Five nights and six days. Just enough time to see the Mara's wildlife, enjoy the lodge's many experiences and still have some quiet moments to yourself.
View all offers

This week at Angama #182
30 July 2021 – Robert Sayialel
This week we witnessed something truly unusual. One of those jaw-dropping, once-in-a-lifetime sightings. It all began when we heard the news of lions mating not far away. Our guide, Jackson, put his foot to the pedal and we arrived at the scene. Within minutes, we spotted a big male who strolled briefly through the overgrown…
Continue reading
From the Mara to the Mighty Zambezi
27 July 2021 – Martin Keino
The plan had originally been for me to accompany the winning guides from The Greatest Maasai Mara Photographer of the Year to London back in 2020. But thanks to Covid it was back to the drawing board. With the UK borders remaining firmly shut, we chose Victoria Falls as an alternative travel prize that would…
Continue reading
This Week At Angama #181
23 July 2021 – Douggy Onsongo
Where I come from, the sunrise signals hope and new beginnings. According to my kinsmen, this would be a day the giraffe would have seen from yesterday on account of her tall stature. It would also be a day for rejoicing because a new child would be given its name. If the sun is not…
Continue reading