Walking Safaris With Maasai Naturalists
Many guests choose to discover the Great Rift Valley on foot. Leaving Angama Mara and heading South along on the edge of the Oloololo Escarpment, Maasai Naturalists offer guided walks through lovely forests and open areas in-between. The birding up here, high above the Maasai Mara, is especially rewarding.
Guests learn the traditional ways of the Maasai people from the Naturalists: local legends, fables, traditions, customs, the medicinal use of plants, and are often treated to singing and dancing along the way. All the while, lovely views of the Mara 300m below offer glimpses of great herds of buffalo, or a solitary elephant melting into the forest.
Walking safaris at Angama Mara are tailor-made for every guest, and every fitness-level is taken into consideration. Depending on the time of day, and the length of walk, they can include picnic baskets, blankets, or even a lift back to the lodge. From a gentle 2-hour stroll to a full day's walk, guests can choose exactly how they would like to discover the Rift Valley on foot.
A PHOTOGRAPHIC FOOT SAFARI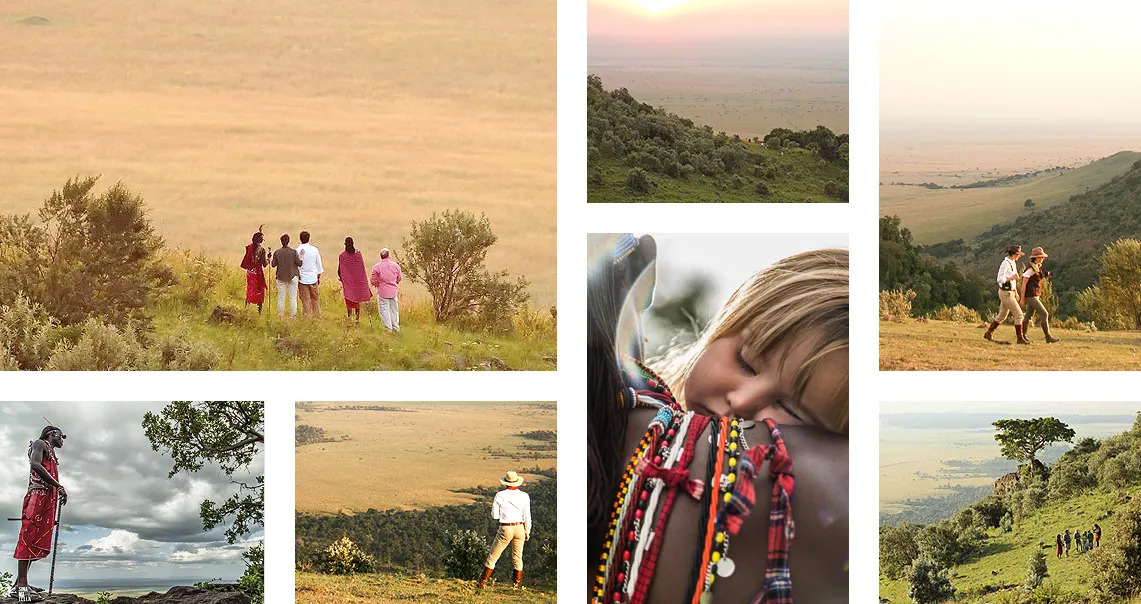 "Up in this air you breathed easily, drawing in a vital assurance and lightness of heart"