Reviews of Angama Mara
GUEST REVIEWS
"We'll be returning to Angama forever."
"Without doubt the most magical hotel we've ever stayed in. We arrived with very high expectations, and they were met and exceeded… literally from the first moment we set foot in our room. My wife and I chose Angama as a destination for our honeymoon after a recommendation from a coworker in New York, who told us it was her favorite place in the world. Our travel guide (TrueAfrica Safaris) managed to make three nights work with our budget… and our only regret is not staying for longer. George (our Butler) was incredibly friendly and very accommodating. Even waking up well before sunrise to serve us our morning coffee. He and the other staff greeted us several times a day with huge smiles. After many many hours on safari, it felt like coming home…. Read full review"
Josh R – Stayed December 2019.
"Heaven On Earth!"
"Don't know where to start or how to end this review. Everything, Everyone and The Lodge itself is spectacular. If your considering don't consider, just book it and you won't regret it. The views, the rooms, the surrounding, the game drives, the staff, the food was above and beyond amazing. I worked with Tamsin arranging everything before our arrival and she was wonderful to work with. Sophie was our game driver and she was amazing! She knows the Mara like the back of her hand and could tackle some of the rain soaked tracks, where others wouldn't dare to venture. She is a true professional in the Mara. The rooms are stocked with Gin, Whiskey and wine which is all included. There is a beautiful pool with views… Read full review"
itsritageorgia – Stayed March 2020.
"Above and beyond in every way"
"We booked Angama Mara for a fairly last minute safari after seeing it come up a few places online. We are SO glad we chose this spot – the location, staff and experience was top notch every step of the way. We flew into the Angama airstrip which is maybe 5 minutes from the lodge. Our guide, Sophie, met us there and brought us to the North Camp for our stay. She was already aware that we were excited to start our game drives and proactively scheduled a time to leave for our afternoon drive with us on our way to the camp. Upon arrival, we were greeted by 4-5 staff members and introduced to them all – Josephat, the manager, Adlight, our butler, Felix and others. Josephat welcomed us in and offered drinks while explaining the property and offerings while our bags were taken to our tent. The common areas are beautiful and the views from this "dining and living room" area are stunning… Read full review"
Jessica S – Stayed March 2020.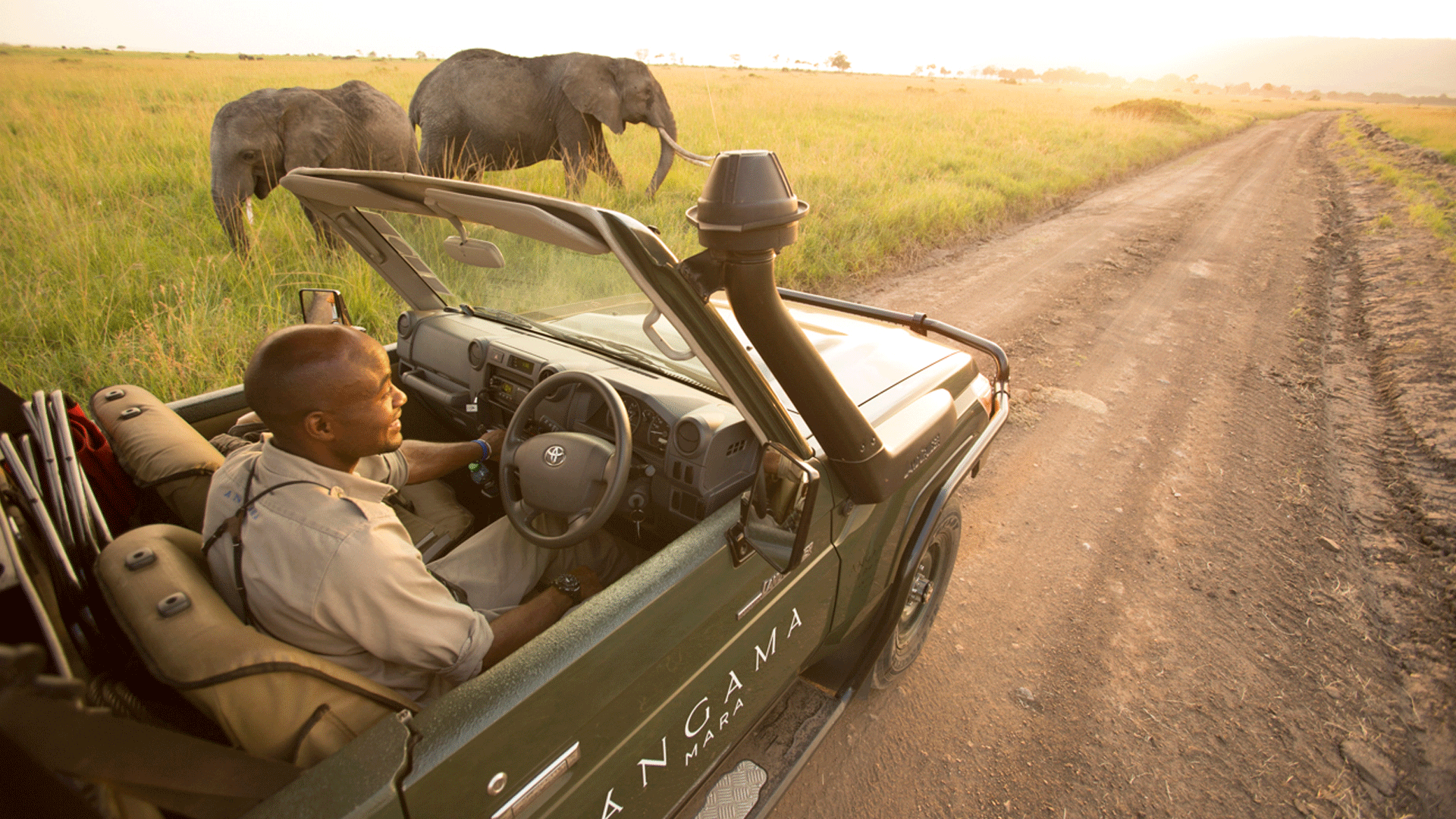 Angama Mara is a proud 5 Star Trip Advisor destination. Enjoy these wonderful reviews posted by our guests - we treasure every one.
READ OUR TRIPADVISOR REVIEWS