A Tale of Three Graves
Inspired by a chance meeting with a remarkable traveller, Nicky Fitzgerald set out to find the tale of three graves which weaves together the Out of Africa story with Angama Mara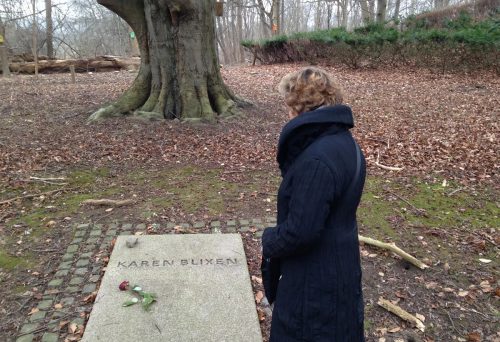 Two years ago, a chance meeting in the middle of the Mara between two strangers inspired this little story.
I met a remarkable traveller – she knows who she is and would prefer to remain anonymous – who shared her story about her visits to Denys Finch Hatton's grave in the lovely Ngong Hills above Nairobi and Karen Blixen's grave under an ancient beech wood tree in Rungstedlund near Copenhagen.
And further inspired by this quote from Karen Blixen's Out of Africa, I set out on a grave quest that took the better part of two years.
'There was a place in the Hills, on the first ridge in the Game Reserve, that I myself at the time when I thought that I was to live and die in Africa, had pointed out to Denys as my future burial-place. In the evening, while we sat and looked at the hills from my house, he remarked that then he would like to be buried there himself as well. Since then, sometimes when we drove out in the hills, Denys had said: "Let us drive as far as our graves."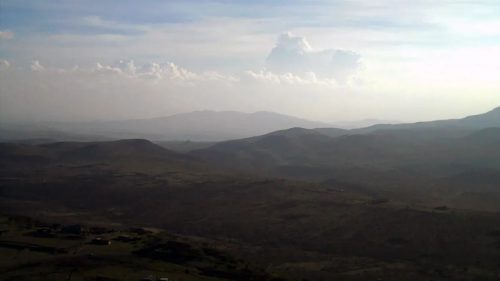 14 May 1931: DFH perishes in an air crash and is buried, as he wished, high up in the Ngong Hills.
7 September 1962: Karen Blixen finally succumbs after a long illness at her family home in Denmark, far from her beloved Ngong Hills.
Karen's unbearable longing for Africa, her farm and her employees never faltered through all the long years since, compelled by circumstances beyond her control, she was forced to leave Africa in 1931 and never return. In a letter to her mother she writes:
'I have a feeling that wherever I may be in the future,
I will be wondering whether there is rain at Ngong.'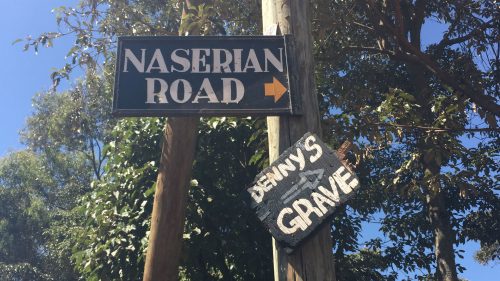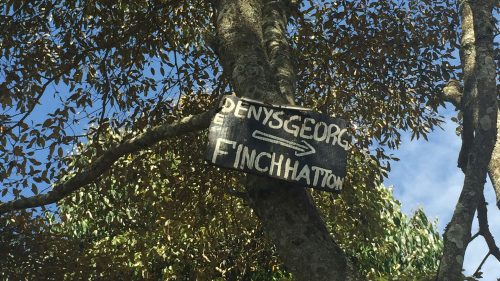 My visit to Denys' grave with my colleague and city guide extraordinaire, Dennis Mwangi, was quite an expedition. We drove towards those lovely hills through the bustling if somewhat chaotic town of Ngong and ever onwards and upwards. Finally we spotted the teensiest sign – if we had blinked we would have missed it. Damaris, grand-daughter of the farm's owner, was there to meet us and led us through a garden gate beyond which stood a 12ft obelisk. DFH's grave is a moving monument to an extraordinary man who lived in extraordinary times. A line from Samuel Taylor Coleridge's narrative poem, The Rime of the Ancient Mariner, inscribed on the obelisk perfectly captures the moment:
'He prayeth well, who loveth well both man and bird and beast.'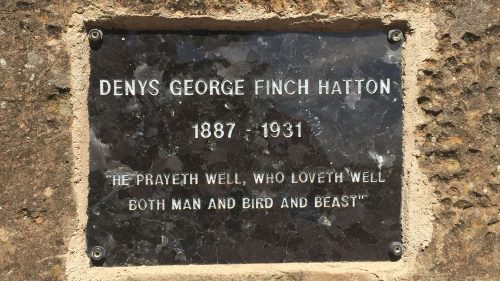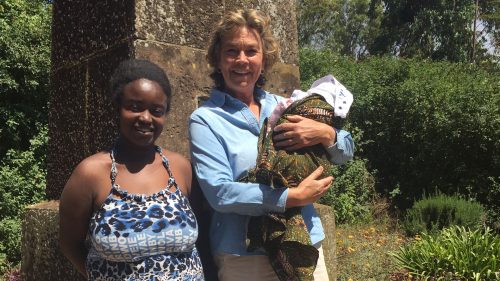 My visit to Karen's grave in far-off Denmark was a complete surprise. My brother, knowing that I dearly wished to visit her grave, gave me this trip as a birthday gift. I had no idea where we were going until we boarded a plane bound for Copenhagen. Can a girl get any luckier? We took a 35 minute train ride from the city to Rungsted Kyst station and from there walked 15 minutes through a lovely forest where we found Blixen's lonely grave.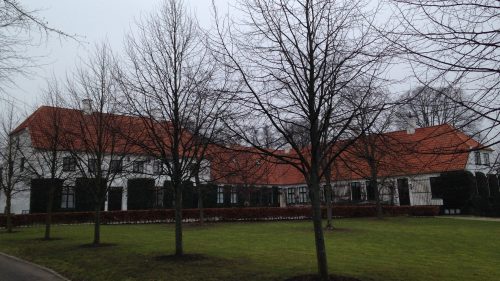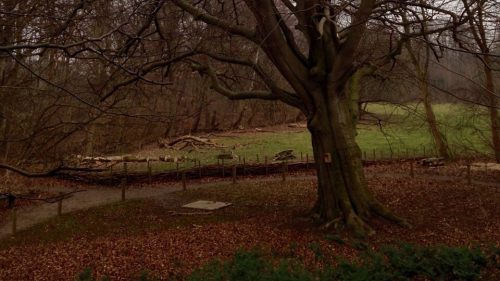 All she owned of Africa, a handful of earth she'd brought back with her to Denmark in a little wooden box, was mixed with the soil of Rungstedlund in her grave. The unadorned tombstone of Isak Dinesen, the world famous author, is inscribed simply 'Karen Blixen."
(Apologies – I simply cannot remember where I found this quote)
It was one of the most moving places I have ever visited.
A third grave, I hear you ask yourself? Yes, but no. At our lodge, under a beautiful moth tree, is a plaque marking the spot where Meryl Streep delivers that heart wrenching eulogy in the movie Out of Africa. So Robert Redford's DFH is 'buried' right here. We remember that scene in the inscription:
'Though in death fire be mixed with my dust, yet I care not,
for with me now all is well'.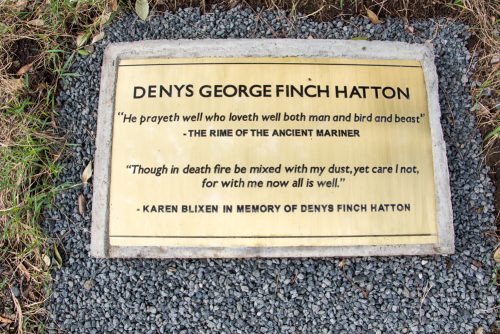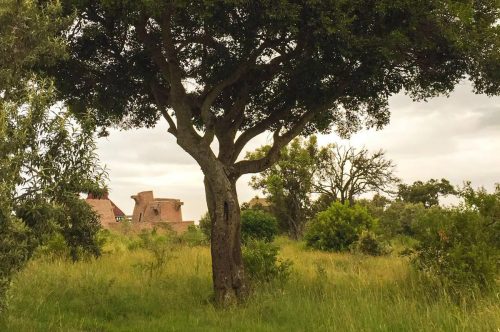 And in closing, from the movie:
Karen Blixen: The mail has come today, and a friend writes this to me:
"The Maasai have reported to the district commissioner at Ngong, that many times, at sunrise and sunset, they have seen lions on Finch Hatton's grave. A lion and lioness have come here, and stood or lain on the grave for a long time. After you went away, the ground around the grave was levelled out into a sort of terrace. I suppose that level place makes a good site for the lions. From there, they would have a view over the plain, and the cattle and the game on it."
Denys will like that. I must remember to tell him.

Please be sure to visit the Karen Blixen Museum next time you are in Copenhagen and book a private tour – it's worth every cent. To arrange a visit to DFH's grave in the Ngong Hills, call Damaris on +254 723 758 639 and be sure to have Ksh500 on hand for the entrance. Or better still, Dennis will gladly take you there – contact us to book.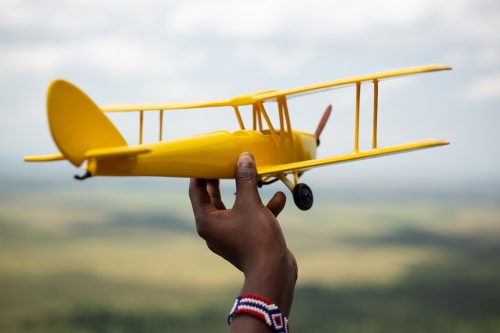 Out of Africa
Celebrating the romantic tale that was filmed on the site of Angama Mara, read about the unique and intimate experience offered to the movie loving and hopeless romantic guests...
Find out more about our Out of Africa experience