A Camp Quite Like No Other
The design team that made Angama Mara a standout in look and feel is back in action with our latest addition to the family, Angama Safari Camp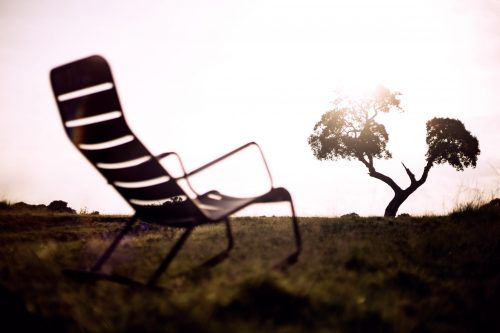 How exciting it is to be back in the game. The game of putting a safari camp together with an incredible team of people. A sole-use mobile safari camp located in the heart of the Mara Triangle with all the warmth, glamour and detail of Angama Mara and of course with the people who will bring it to life. We know our guests are going to love it and we can't wait to share it with you all.
The one thing the team is absolutely in agreement on is that Angama Safari Camp  would not look or feel like any other mobile tented camp in either East or Southern Africa. We pulled this off at Angama Mara and we will do the same again.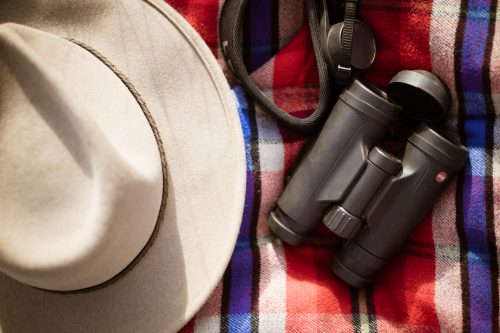 Mobile safari camps have been in existence since that famous Denys Finch Hatton safari with the royal princes nearly 100 years ago and 40 years before the first lodge was ever built. And the vernacular hasn't changed one iota: a classical colonial design featuring tents mostly with their shorter side to the view.
We asked Jan Allen to tell us why this little camp sleeping only eight guests would be different? From the age of six, Jan accompanied his father on mobile safaris across the region. He grew up setting up camps for guests, striking them down, moving location and starting all over again, often all on the same day. And now, nearing 40, he designs and manufactures most of the top-end mobile tents in East Africa.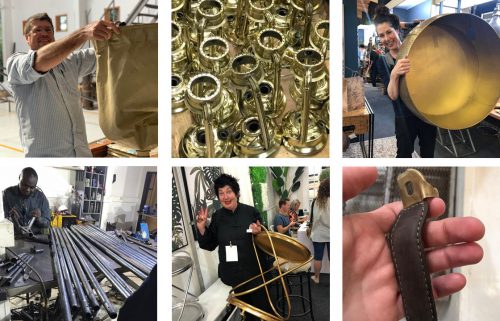 "The guest and mess tents don't look like any other mobile operators' tents. These tents are unique in appearance and this look has generally been created through a playful and unusual roof shape. Below the unique roof sits a landscape-orientated inner tent. While this is often done in more permanent tented camps, other mobile operators chose a more traditional portrait orientated tent for their mobile camps.
The tents are designed for maximum cross ventilation which will make them cooler than others. Furthermore, these tents have a four-layer roof system that will help with keeping the tents cool. The tents speak to the design of Angama Mara through their orientation to the views and also through the attention to detail within the tents. The roof linings are of the same fabric as the lodge tents. The flaps are elegantly finished using leather straps with brass fittings. The wooden tent leg poles are made from polished timber with solid brass foot plates. An accent of the Angama blue and red will come through the stitching details on the leather straps. The angled poles around the tent that support the outer roof layer will also have brass foot plates and will be clad in laced up leather."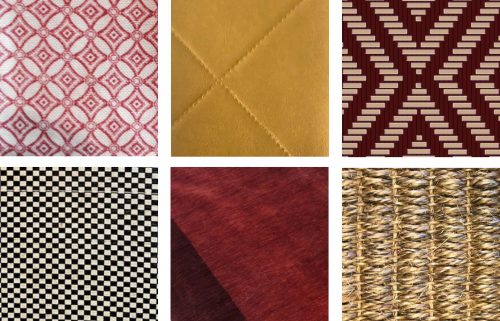 Annemarie Meintjes is once again a key member of the design team and in her words "There will be no crystal chandeliers or Persian rugs, the brass items will add glamour to the honest simplicity of the camp. The look is a combination of respect for the past and the vision to make it relevant to the present that will set it apart from others. Our aim is to have 90% of the items flat packed or collapsible, lightweight and easy to assemble and breakdown. No screws and bolts that can get lost in the Maasai Mara grasslands. We are thinking clever designs, tubular-style furniture (a high design movement by Le Corbusier & Charlotte Perriand during the Denys Finch Hatton era, like Fermob) with components that slide or clip-on to steady the design. Think natural fibres, rural weaving, gold, black and white, quilting, and Maasai red design features."
As with the lodge, less will be more, but even more so. The feeling of transience that is reflected in the design of the tents will be echoed in the fittings and furniture. Every item will have a pack-up-and-go look and feel. There will be Fermob  and Vogel, there will be red and blue. There will be Egyptian cotton and well-designed luggage racks. There will be (more than) a hint of gold and brass. There will be enamel basins and enamel jugs (think the lodge BBQ dinnerware). There will be double bucket showers because one is never enough after a long day on safari. There will be rocking chairs and director's chairs, of course. There will be leather sofas and black and white rugs. The camp will work for two and it will also work for eight. And every piece of furniture will respect Steve Fitz's golden rule: is it comfortable?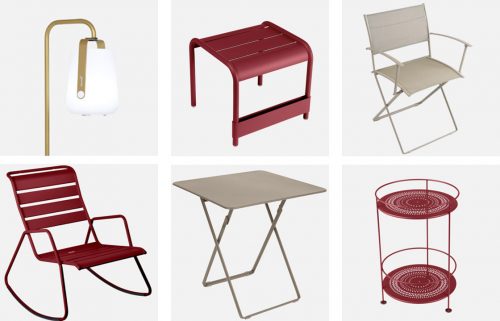 Much like the corset-style screens designed for Angama Mara, John Vogel is designing us another exciting piece of furniture that will be unique to Angama Safari Camp and will certainly stop guests in their tracks.
Our new little camp will be surprising, delightful, elegant, hardworking and hard wearing, lighthearted both in personality and in footprint, romantic and detailed. And every touchpoint will be designed with our guests' comfort and delight in mind.
Note from the Editor:
Thankfully this lovely little project was well underway before the world locked down and during these challenging times it has been a bright light on our horizon. We are on schedule to open early July and we look forward to welcoming our first guests to this treasure of a camp set in the middle of the Migration's mega-herds.
Subscribe for Weekly Stories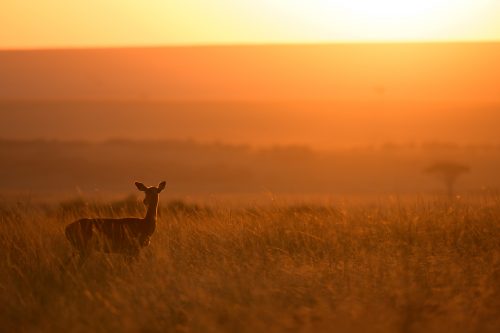 Rates & Availability
View our rates, check availability and read all about what is included in a stay at Angama Mara. Our travel team is looking forward to planning your East African adventure.
View rates & availability