It All Began in Paris in 1923…
Annemarie Meintjes, stylist extraordinaire, was the lead design consultant when conceptualising the "Angama Mara look" and shares the story of how she decided on the classic french metal armchairs from Fermob for Angama Mara's outdoor furniture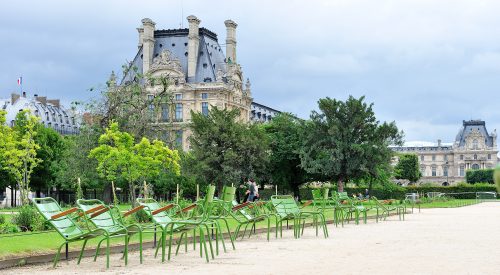 Where do you start looking for outdoor furniture for a tented safari lodge, suspended somewhere between heaven and earth, inspired by romance and wrapped around by spectacular views?
You definitely cannot go the usual safari lodge route and use canvas director's chairs. That would simply not do. Not with Team Silvio Rech designer tents as a backdrop. What, apart from deck chairs, was around in Denys Finch Hatton and Karen Blixen's Kenya-era?
Well … I have always been in love with the classic metal armchairs in Paris' historic Jardin du Luxembourg. These were created way back in 1923 in the Paris parks' department workshops and are still being manufactured to this day by Fermob for the city's public gardens.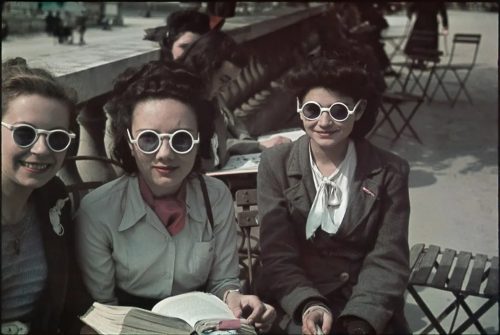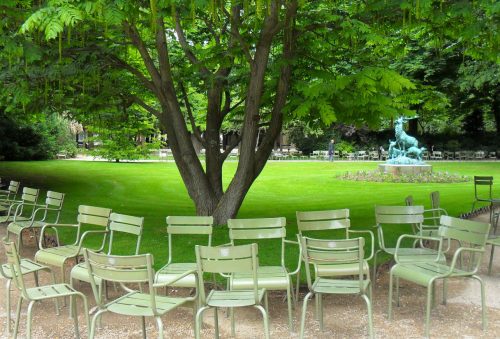 This was it! The era is perfect. And I have sat on those armchairs every year since my first trip to Paris in 1980: with fashion designers, media partners, family and friends – comfort and nostalgia, and with timeless style. Very Angama Mara.
Although Fermob's Luxembourg range comes in a choice of far too many colours, this wasn't a problem for the Angama design team. We voted as one for the classic Savanna Green, added Nutmeg (a French khaki, inspired by the colour of ivory parchment we used for the interior canvas of the guest tents) and spiced it with Chili, a bold Maasai red.

On finalizing our order, someone (could be one of the pesky, practical Fitzgeralds) asked 'will this furniture be able to withstand the wind here on the edge of the Rift Valley? We don't want to litter the Mara with Luxembourg rocking chairs'. This started an endless conversation chain with Fermob France: the Angama design team to them, they to the Fermob technical team: 'Que reponde???? Que face a des vents violents? Aucun mobilier ne peut resister' and back to us: 'It is not our target to manufacture heavy furniture' with a Gallic shrug of course. Whatever … Our Fermob order will arrive in Nairobi in March 2015 and we can't wait to unpack!
Since publishing this blog, our Fermob furniture has sat proudly both on the decks of the main areas at Angama as well as in the private tented suites. Our guests love their rocking chair safaris, staring off into the vast Mara Triangle.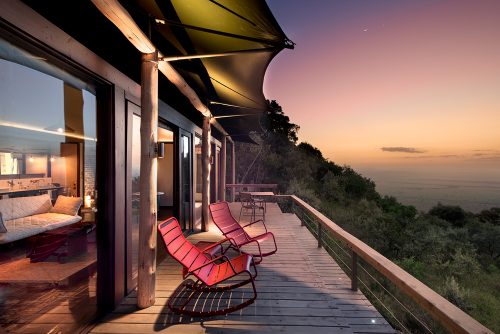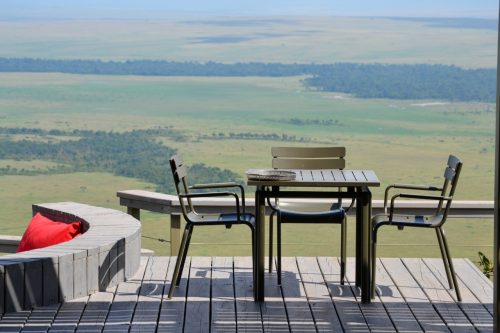 Subscribe for Weekly Stories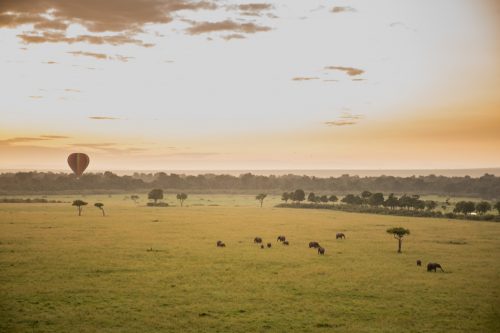 Hot Air Ballooning
Read all about floating over the Mara in a hot air balloon, an unmatched safari and surely a once-in-a-lifetime experience. This is truly the perfect start to any day in the Maasai Mara.
More about Hot Air Ballooning