What's Cooking at Angama Safari Camp
Shannon Davis, regional director and the brains behind the food for the new Angama Safari Camp, shares how she dreamt up the menu for a campfire kitchen set deep in the Mara Triangle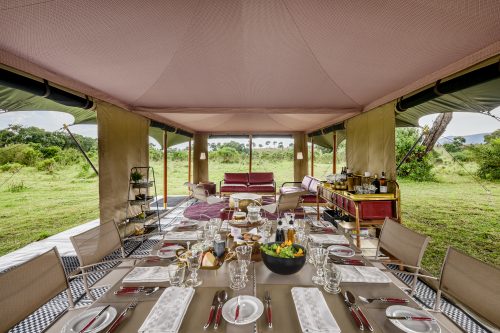 If you've been to Angama you know our motto first-hand: 'Our Food is not Fancy, Our Food is Good.' Thanks to the clever minds of Nicky Fitzgerald and Chef Trainer Amanda Collins, our 17 Kenyan chefs have become pros at making good food in the five or so years since opening. With an entirely à la carte menu and the ability to cater to any dietary needs or cultural preferences like Middle Eastern and Indian palettes, the Angama Mara food bible 'Nicky Says' captures all 560 recipes in an incredible kitchen manual. With 30+ years of experience in the industry and a natural foodie at heart, Nicky understands both our guests, and how to work in a bush kitchen.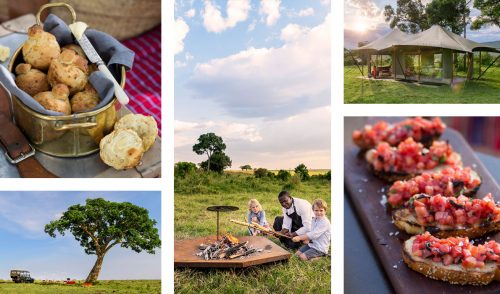 With the debut of the new light footprint Angama Safari Camp, after six years of learning from Nicky, it was my turn to step up to the plate. A blank canvas of what the food experience was going to be was entirely up to me. My first thought was, 'Wow, what an honour.' My second… no pressure.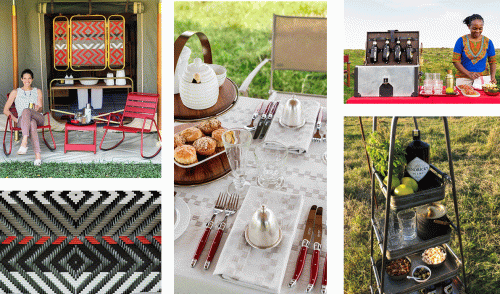 As Angama Safari Camp came to life, its own recipe became clear. A dash of playfulness with pops of red in the woven headboard, the black and white checkered floor in the dressing room, and the cheeky loo reading propped up by the toilet. It's the perfect compliment to the heaping portion of indulgence – a double-headed shower in the bush, his and hers wardrobes, along with a brass bar and roaming drinks trolley that follows you around taking your beverage requests. And of course the most important ingredient – the staff. Filled with warmth, love and laughter the Angama team will take good care of you. It was this mix that inspired the menu.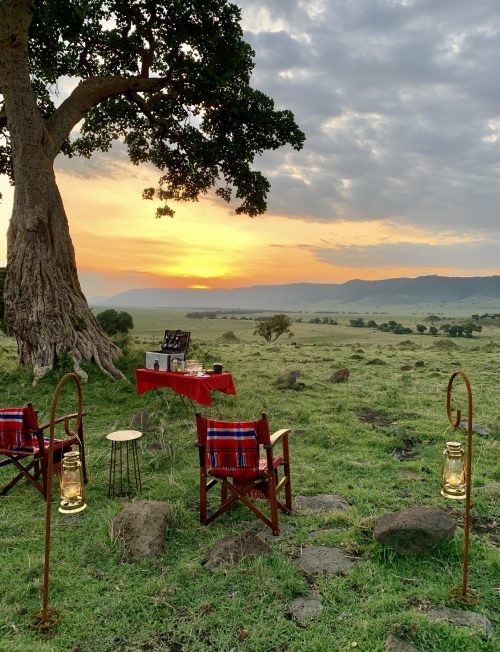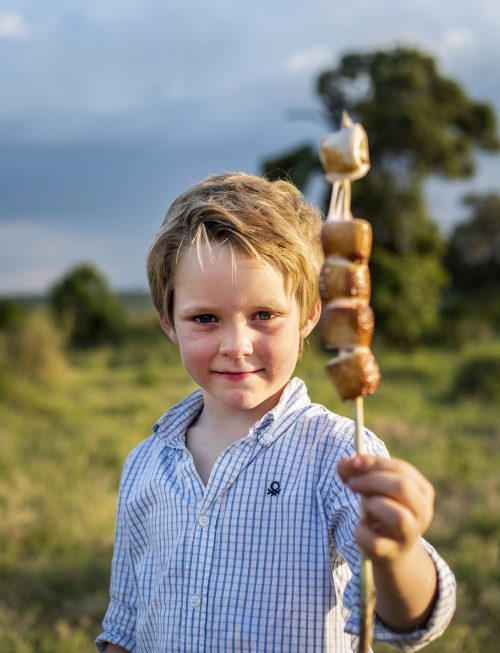 Taking cues from the lodge, meals at Angama Safari Camp are meant to bring joy – family style, lots of choice, and spirited flavours. As the camp is always exclusive-use, guests can participate by cooking with our chef or sit back and be served. But the essence of camping and outdoor cooking is never lost. Freshly baked breads, muffins and pizzas come from a charcoal oven. Persian spiced chicken and ribeye with chimichurri sizzle over a hot fire while you sip a gin and tonic, enjoying freshly popped popcorn made moments before over the coals.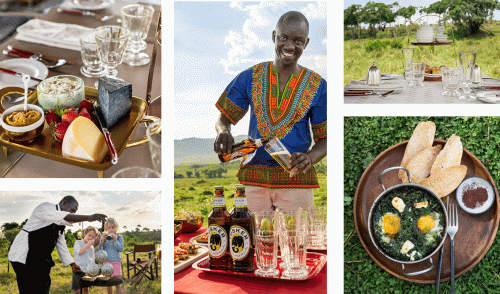 There is no sense of time in the wild as the evening light fades and gives way to the stars. But before you curl up with the sounds of the bush and sleep captures you, enjoy a dessert jaffle. What is a jaffle you ask? Only the most delicious petit toasted sandwich made with sweet bread, chocolate and marshmallow. Consider it the s'more of the bush. Not fancy, but damn good.
Subscribe for Weekly Stories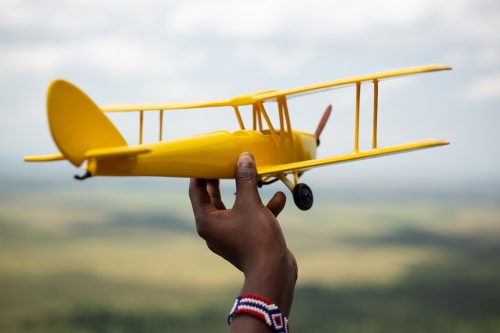 Out of Africa
Celebrating the romantic tale that was filmed on the site of Angama Mara, read about the unique and intimate experience offered to the movie loving and hopeless romantic guests...
Find out more about our Out of Africa experience