There Is Always Something To Do In The Kitchen
Nearly 30 years ago a young chef from England joined Nicky and Steve for the opening of The Bay Hotel in Cape Town. Roll forwards to last week and a not-so-young Chef Graeme Cuthell reunited with a very-much-older Nicky in Angama's kitchen for a week of some pretty serious training and a whole heap of fun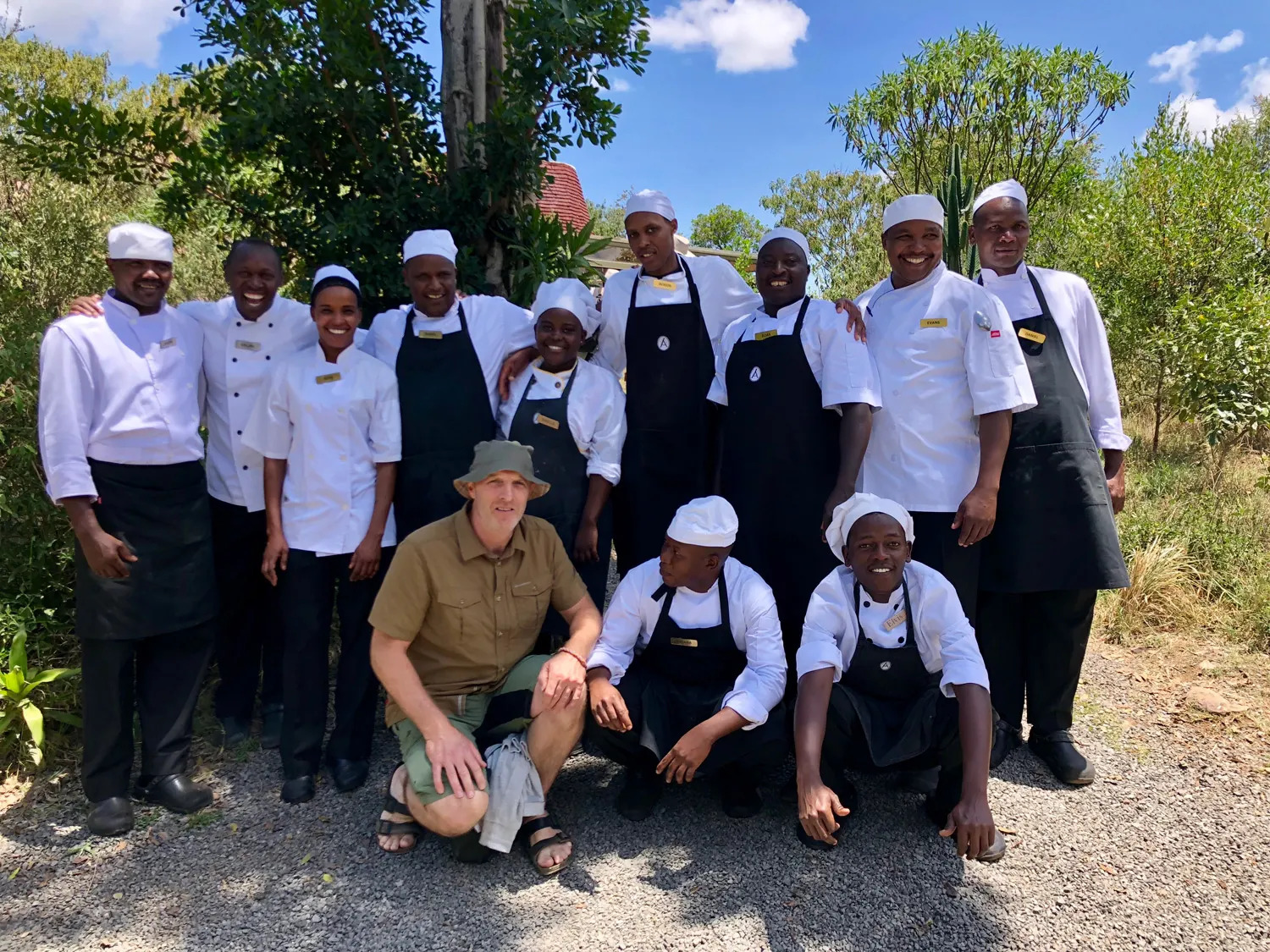 There is nothing that the 18-strong kitchen team at Angama enjoys more than some training with a new chef. Our much-loved regular chef trainer, Amanda, comes to the lodge twice a year but this year we snuck in a week with Chef Graeme who put us through our paces. "We had a good time with the training being more on theory than practical which helps us to improve planning" said Head Chef Collins.
I followed Graeme around snapping away (and I think irritating him somewhat) and I hope these photographs tell the story of this boot camp kitchen week.
First up was a visit to the Shamba which drew effusive compliments from Graeme, better known as a man of few words. Returning to the kitchen he taught the chefs how 'not to box' with the beautiful and delicate salads leaves but to gently and lovingly work with them. And we learnt how by marinating the vinegar with the salt for 24 hours, before adding the oil to make a vinaigrette, ensures that the dressing never splits. Who knew?

Each morning at 8am sharp the six senior chefs gathered in the Library for theory: planning, mis en place, food safety, kitchen hygiene, time & temperature, keeping a tidy bench, immaculate pantries, fridges and freezers, consistency and more consistency (uthabiti in Swahili btw) are the building blocks for delighting our guests. Chef G also trained in our outdoor BBQ kitchen ensuring our grilling techniques were up to par.

Did you know that focaccia dough is best left in the cold-room for up to 3 days before baking? And it's easy peasy to blanche poached eggs? And Fried Chicken to chuck your diet for doesn't have one single breadcrumb? And Cheese Brioches are simply to die for?

The kitchen buzzed for seven days with chefs straining their necks to get a better view of how to grill the perfect steak, with the bakers learning clever new tricks and me just getting underfoot all the time.

And the grand finale was held in the Shamba: chefs teamed up with butlers in a treasure hunt – chaos ensued as it would be harder to find a more competitive crew. Thankfully the gardeners were on lunch and didn't have to witness competitors tearing across the beds of lettuce.

From us all in the Angama kitchens, thank you Chef Graeme and good luck with your 4-month training stint at Miavana in Madagascar. They are lucky to have you.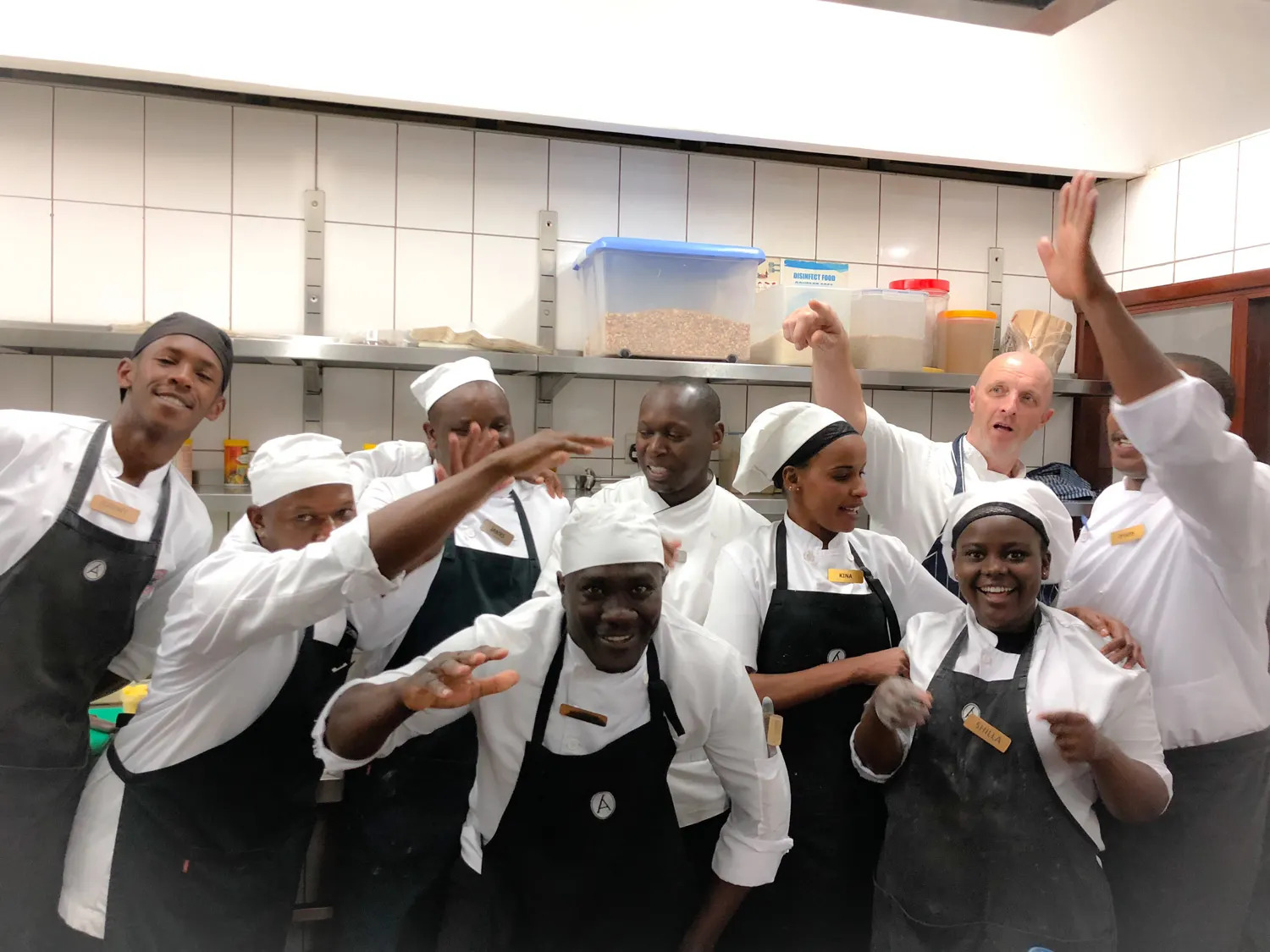 'There is always something to do in the kitchen' is our new mantra.