The King of Canvas
Nicky Fitzgerald introduces Angama Mara's master tent maker, Jan Allan of byDesign, and shares his miraculous recipe for our 30 beautiful guest tents situated along the escarpment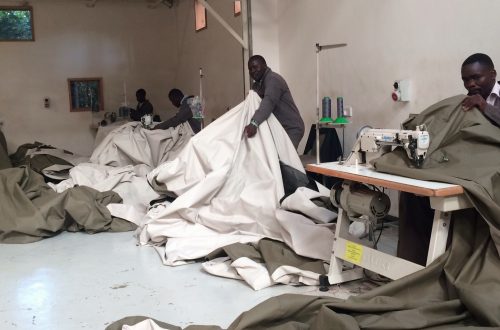 The first time I met Jan Allan in Nairobi just over a year ago he looked a whole lot younger and he was wearing closed shoes and trousers. That was the first and last time I saw him dressed like that. Perhaps he thought closed shoes and long trousers would seal the deal with these clueless South Africans who were planning to build a tented camp high up on the edge of the Rift Valley on what must be one of the loveliest settings in Africa.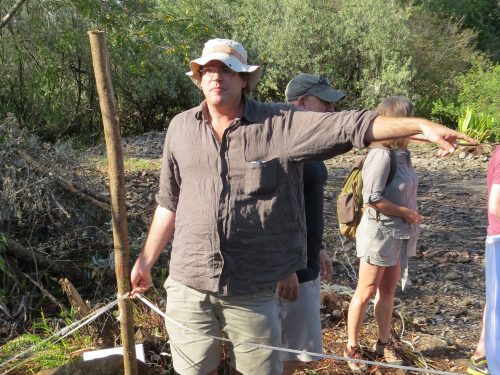 When we broke ground in August 2014, a mere ten months ago, with this crazy plan of building beautiful tented suites for our guests I never knew quite what we had let ourselves in for. Today, knowing what I know now less than a month before we open Angama Mara, I know we struck gold in meeting this hugely talented man whose sense of humour goes way beyond the pale (the details of which this blog does not allow for). But boy, have we laughed along the way. And our tents are more beautiful than we could ever have dreamed. This is my last opportunity to showcase Angama Mara's tents-in-the-making because the next time you see them they will have guests in them.
Working alongside our architect duo of Silvio Rech and Lesley Carstens, Jan has crafted 30 masterpieces in his Nairobi workshop. It is a joy to hang out there and watch his merry team of cutters and stitchers plough their way through acres and acres of canvas and turn rolls of fabric into tents of over 80 sqm each. Actually, it is nothing short of miraculous.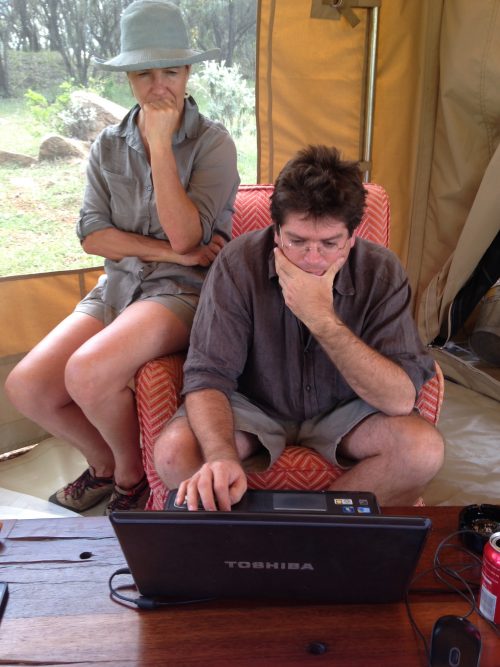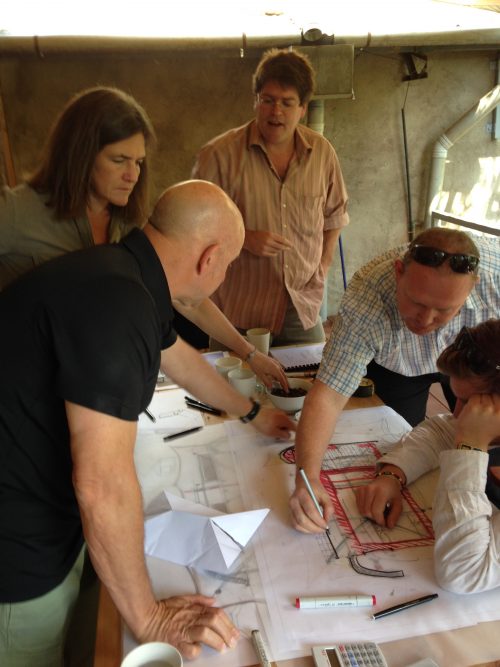 For anyone planning on doing anything as mad as Angama Mara here's the recipe (per tent):
Budget on 400 sqm for the inner tent (good old South African Rip Stop canvas – olive on the outside for camouflage and cream on the inside for romance) and 475 sqm for the olive roof membrane (French high tensile PVC coated)
Using the biggest CNC custom built cutter/plotter in the world and 4 fundis, spend 14 hours cutting each tent (this used to take double the time when scissors were used to cut the canvas)
(If you are a tech nerd watch this video)
Bank on one day for the initial stitching of the large panels - all done by a single tailor on a double needle sewing machine
Back it goes to the cutter/plotter for detailed cutting and marking
Then 4 tailors and a single sewing machine take 3 days to stitch all those bits 'n bobs together
Are you still with me?
Using a 9m High Frequency bonding machine 'glue' the roof membrane panels together
To achieve all this you need: 5 tailors to sew the window flaps; a further 2 tailors on window details; and the joining of all pre-cut panels to make up the final tent is done by another 4 tailors on separate machines
If your maths is up to it, we now have 12 tailors working on each tent ably assisted by an additional crew of 10 whose job it is moving fabric between workstations and maneuvering heavy large stitched panels through the sewing and bonding machines
Some scary stats: fabric for the inner tent comes in 1.8m rolls – Jan used 6.7 running kilometres of fabric to make the inner tents; and 480 km of thread to stitch the tents together; it has taken a team of 44 tailors and welders and their assistants a total of 42,000 man hours to produce Angama Mara's 30 tents in his Nairobi workshop - or 1,400 man hours per tent.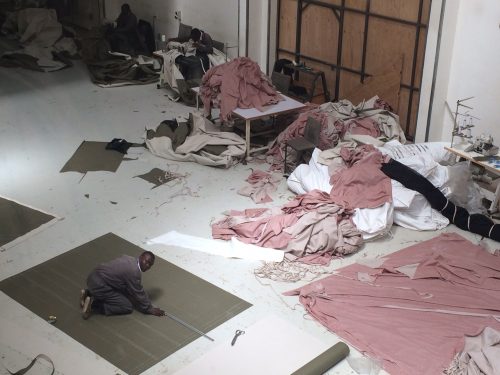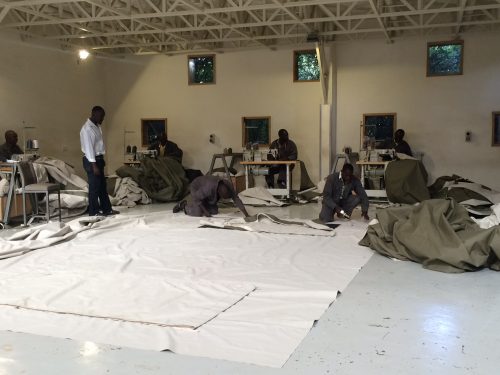 There you have it. Simple if you use Jan and his wonderful byDesign team – otherwise please take my advice and stick to working in a bank or even the post office. This little lark is not for the faint-hearted.
Subscribe for Weekly Stories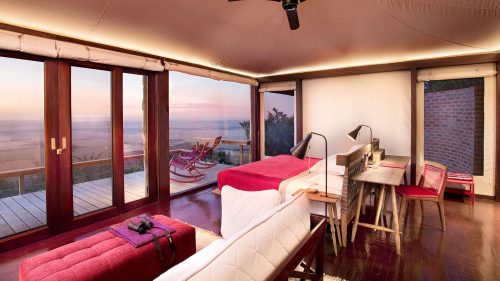 Tented Suites
Discover Angama Mara's classical tented suites, each with the same breathtaking view with sunrises that provide our guests with daily theatre right from their very own bed.
Discover the tented suites