Named for the Roman God of War: Africa's Martial Eagle
Meet Stratton Hatfield as he introduces us to the majesty of Africa's largest eagle, which can be spotted soaring in front of Angama Mara...
Named for the Roman God of War: Africa's Martial eagle is the most overlooked of the Maasai Mara's apex predators perhaps an avian?
The Martial eagle is Africa's largest eagle with a wingspan that stretches up to 2.75m. They are nothing short of spectacular, with a captivating pair of bright yellow eyes, a slate-grey back and crest, a white belly with black speckles, and enormous feet with impressive 6cm hind talons. Martial eagles are scarce residents of Africa's savannah grasslands, but with a little help from your guide you stand a decent chance of seeing one of these charismatic eagles during your stay at Angama Mara.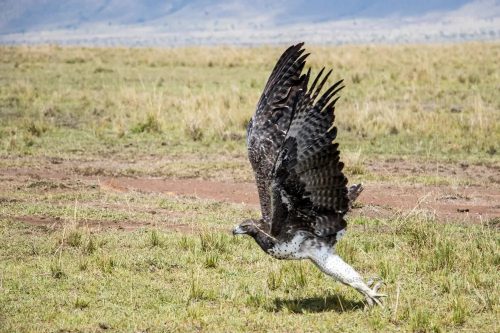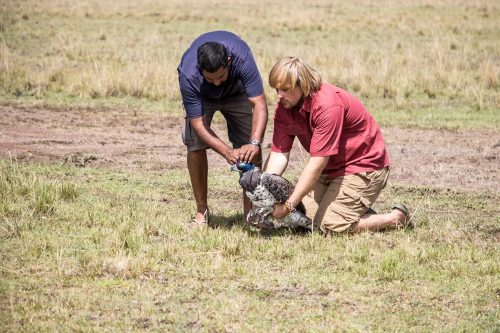 Unfortunately, Martial eagles are in decline throughout their range and are now listed as a Vulnerable species by IUCN. In 2016, I began studying Martial eagles in Kenya's Maasai Mara as a graduate student from the University of Kentucky. The goals of my research project are to understand how many Martial eagles there are within the greater Mara ecosystem, and how large their home ranges are. Very little information is currently known about Martial eagles in southern Kenya and this project hopes to inform this species' conservation in the region. At present, I estimate that there are around 20 breeding pairs of Martial eagles in the entire Maasai Mara ecosystem, with at least 6 pairs that utilize the Mara Triangle. To give this population estimate some perspective, the current lion population estimate for the Mara ecosystem is around 450 lions over the age of 1 year (as per a recent paper published by the Mara Lion Project).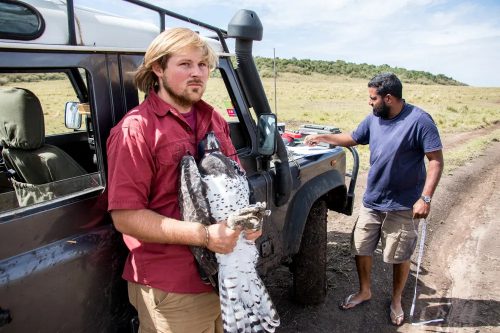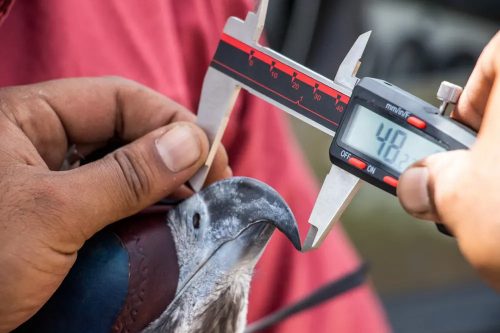 With the help of Shiv Kapila and Simon Thomsett from the Kenya Bird of Prey Trust, I've been placing GPS transmitters on certain Martial Eagles to help answer my research questions. These 27gm transmitters are state-of-the-art solar-powered units that use an algorithm to collect data based not on a set time interval, but on the movements of the birds. This algorithm allows me to track every move these birds make. Currently, 16 Martial Eagles have been tagged and transmitter data has shown that these eagles can fly to heights over 5500m above sea level, fly faster than 230kms per hour, and have large home ranges extending to over 400 square kilometres! Their hunting style places them among the Mara's apex predators.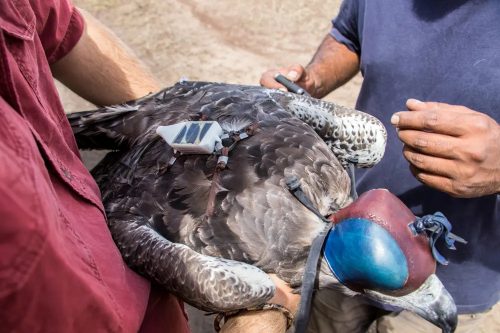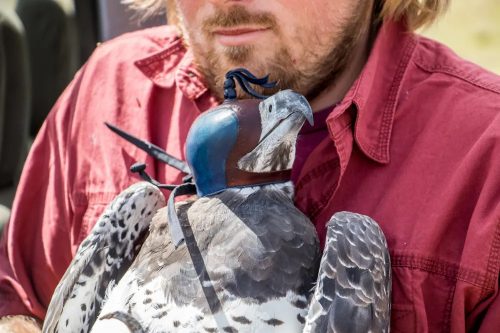 Last month, Angama's Regional Director Tyler Davis was able to help place one of these transmitters on a large female eagle not far from Angama. While the transmitter has only been on for a few days, the data has already revealed that this particular pair is courting and we are all hoping they can successfully nest and raise a chick later this year. We will keep you posted.
Angama is a valuable partner of the Maasai Mara Martial Eagle Project. If you would like to go out and see Martial eagles with me, it would be my pleasure – just let the Angama team know prior to your visit and we will do our best to arrange an afternoon out studying and viewing these incredible raptors.
Subscribe for Weekly Stories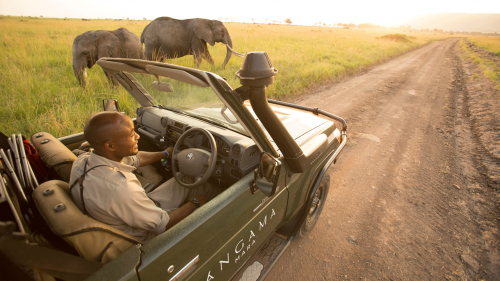 An Angama Safari
Read about Angama's philosophy to guiding and safaris in the Mara Triangle. In a reserve such as this one, we are truly spoilt with fantastic game viewing from sunrise to sunset all year round.
Safari in the Mara Triangle