Migrating Raptors and Cisticolas by the Baker's Dozen
Meet Angama Mara's Birder In Residence, Adam Scott Kennedy, as he recounts his first month following the raptors on the edge of the Great Rift Valley...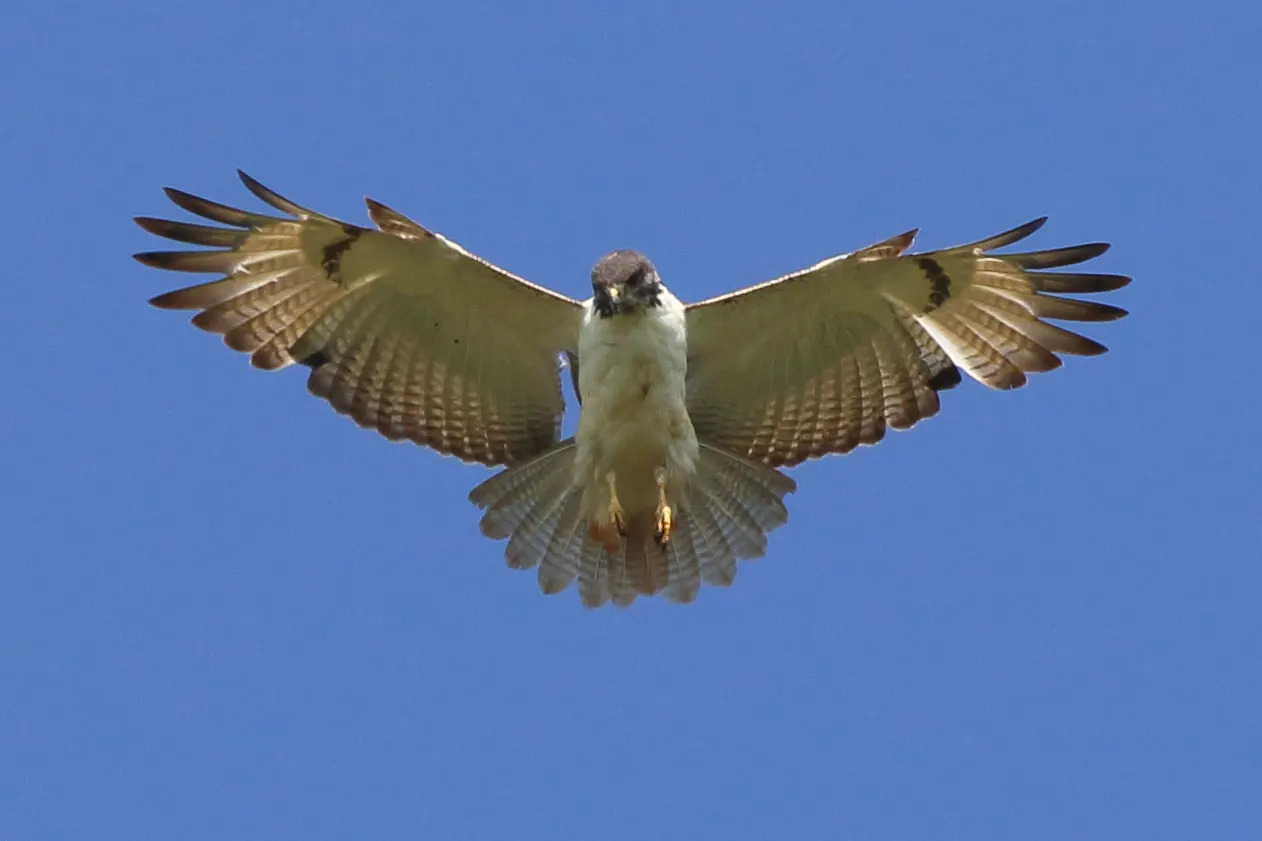 "Hi, there! My name is Adam and I'm the Angama Birder-in-residence," I introduce myself.
I'm met with an incredulous stare. "You mean you get to live here for two months, and take people birdwatching?" Muttered expletives from the guest follow.
"Yeah, I know. I can scarcely believe it either!" I add, as the guest shakes his head in utter disbelief with jaw still wide open. I can only smile and chuckle my acknowledgement, trying my hardest not to appear the least bit smug.
Who'd have thought that an email out of the blue from Angama Director, Steve Mitchell, could result in this – a two-month residency at East Africa's most spectacular lodge? I very nearly deleted the email, thinking it must surely be SPAM.
A Skype conversation with Steve followed, and he invited my wife Vicki and I to Angama to enrich the wildlife-viewing experience of the guests and add some extra credit to the knowledge bank of the resident guides. I'll just pretend that getting the necessary time off from our 'day jobs' was easy and there was no hint of envy at all.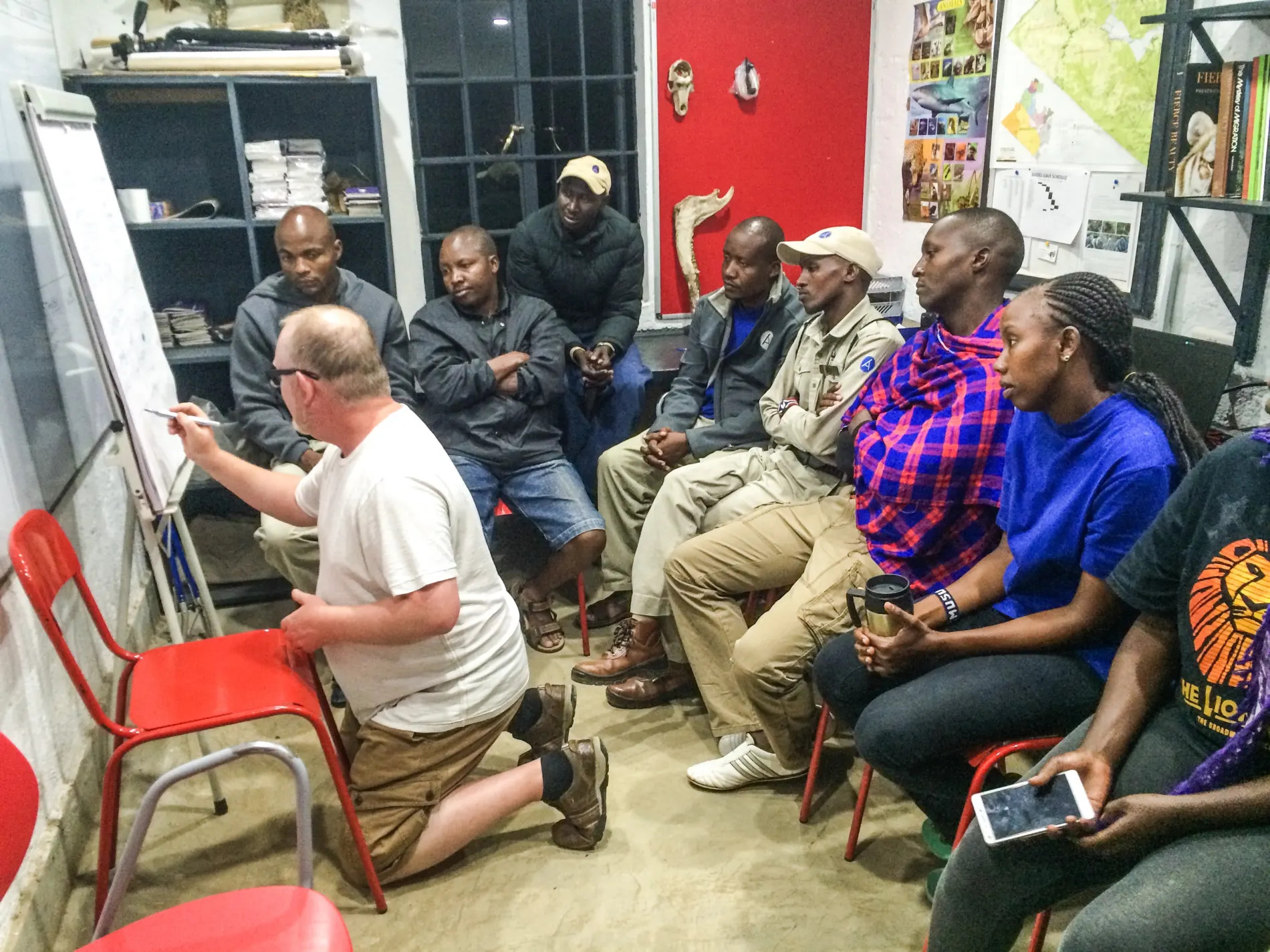 Birding is what you make it. It can be a joy but not everyone enjoys it. It can be hugely satisfying but not everyone gets why. It can be difficult, too – but not at Angama Mara. I know the Maasai Mara very well, having managed a tented camp in the centre of it for two years and many return visits thereafter. My passion/obsession for photographing birds led to me writing my first photographic field guide to the Birds of the Maasai Mara for Princeton University Press (PUP) over 5 years ago and I now have 5 titles in print with PUP, with #6 (a comprehensive photographic guide to the Birds of East Africa) well into production.
Finding time to write here is difficult as there is always so much to see and I am constantly interrupted from my work by another bird outside the window that I simply must photograph. Last week, it was this Rock-loving Cisticola, a classic 'little brown job' or LBJ, that had eluded my camera lens for far too long. After taking this image, I played 'Back in Black', by AC/DC, very loud . . . but it disappeared! So I'm not entirely convinced that it likes rock at all. Back to the drawing board with that one.
The major surprise for me at Angama has been the exceptional movements of raptors which have been a feature of mornings at the camp. By the way, that's 'birds of prey' not Jurassic Park 'Velociraptors' in case you were wondering what kind of animals you might encounter here… although they are surprisingly similar and closely related. Just look at the talons on this resident monkey-eating Crowned Eagle which soared just below me the other day!
Having admired the Oloololo Escarpment from the central Mara plains below for many years, I had often wondered how good it must be here for raptors and now I know. It is PHENOMENAL! My best count to date, on March 14th, was 400+ raptors of 13 species in just 2.5 hours. 350 of these were long-distance Asiatic migrants using the warm air to traverse the escarpment of the Great Rift, on which Angama is perfectly placed. I've never experienced anything like it in East Africa. The next joy is sharing this revelation with the Angama Guiding Team, and providing a detailed session on how to identify these species, using my own images taken here at Angama (a composite image below).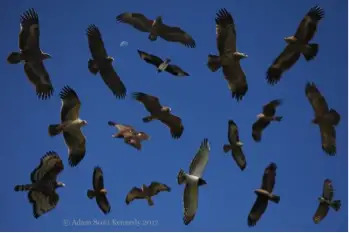 We also tackled the Cisticola family with Angama's Guides – always a challenge, as there are 13 similar-looking LBJs to learn! But the guides picked it right up, and are now better equipped to make an informed identification.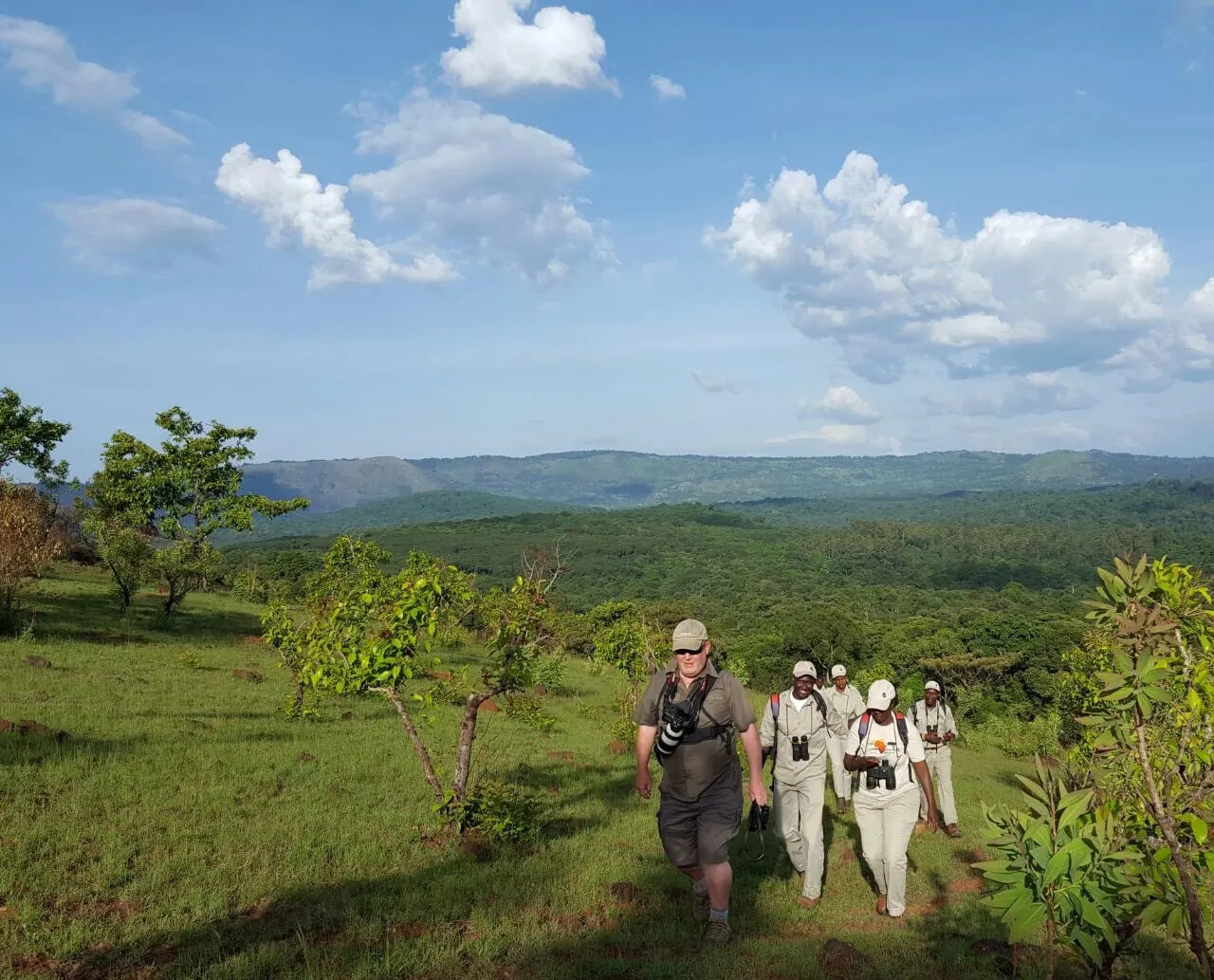 Finally, we've just returned from a 3-day training session at Kakamega Forest, where the birding techniques are completely different to those we use on the savanna. It was a joy to see how they adapted so well – and a joy to see them find so many lifers.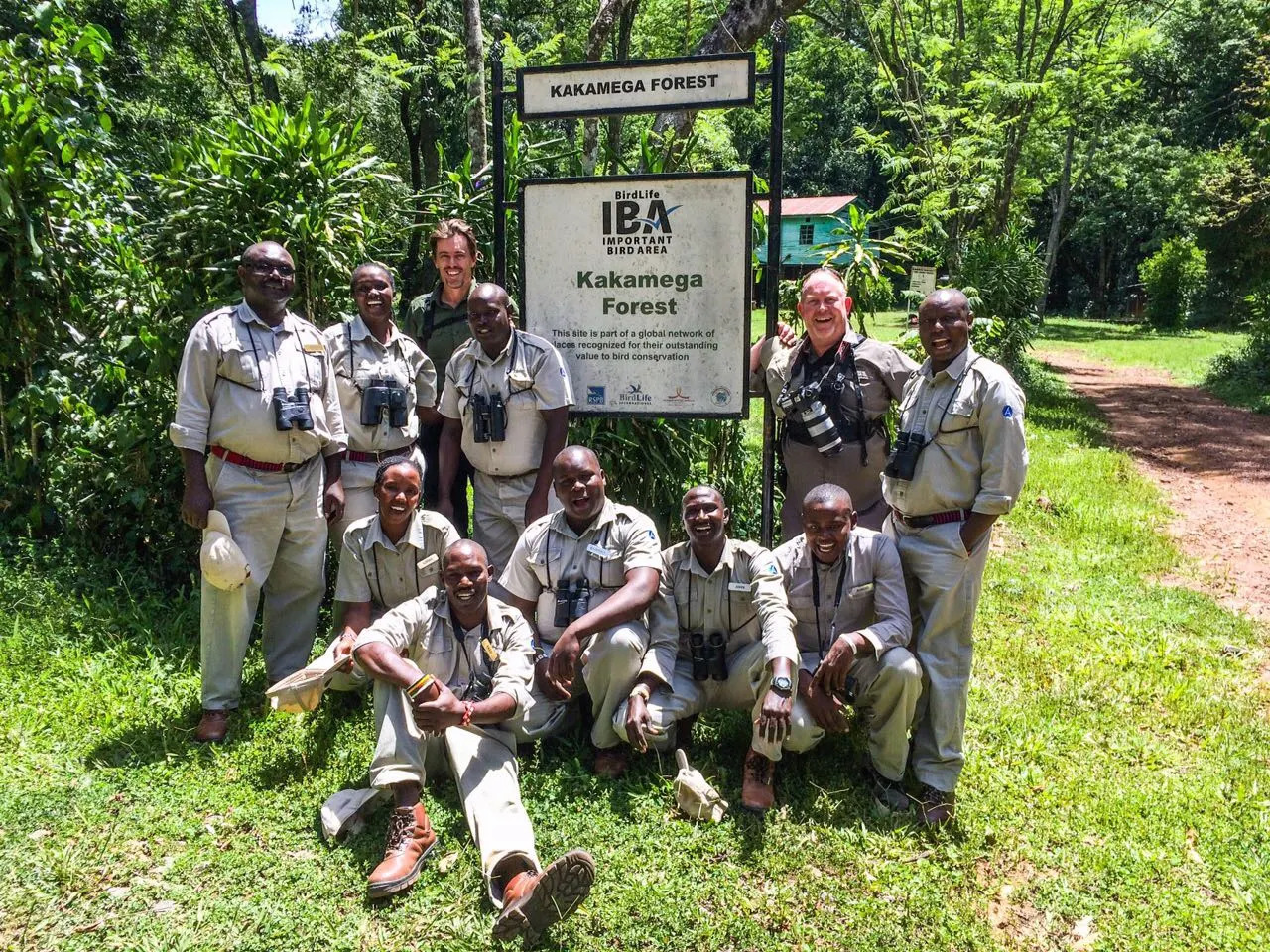 I just can't wait for the next session to come around. I'm in heaven here! More to come next month.