Looking back on a 40-year career, Nicky is certain that the heart of the industry is powered by people: guests, staff, communities, and other stakeholders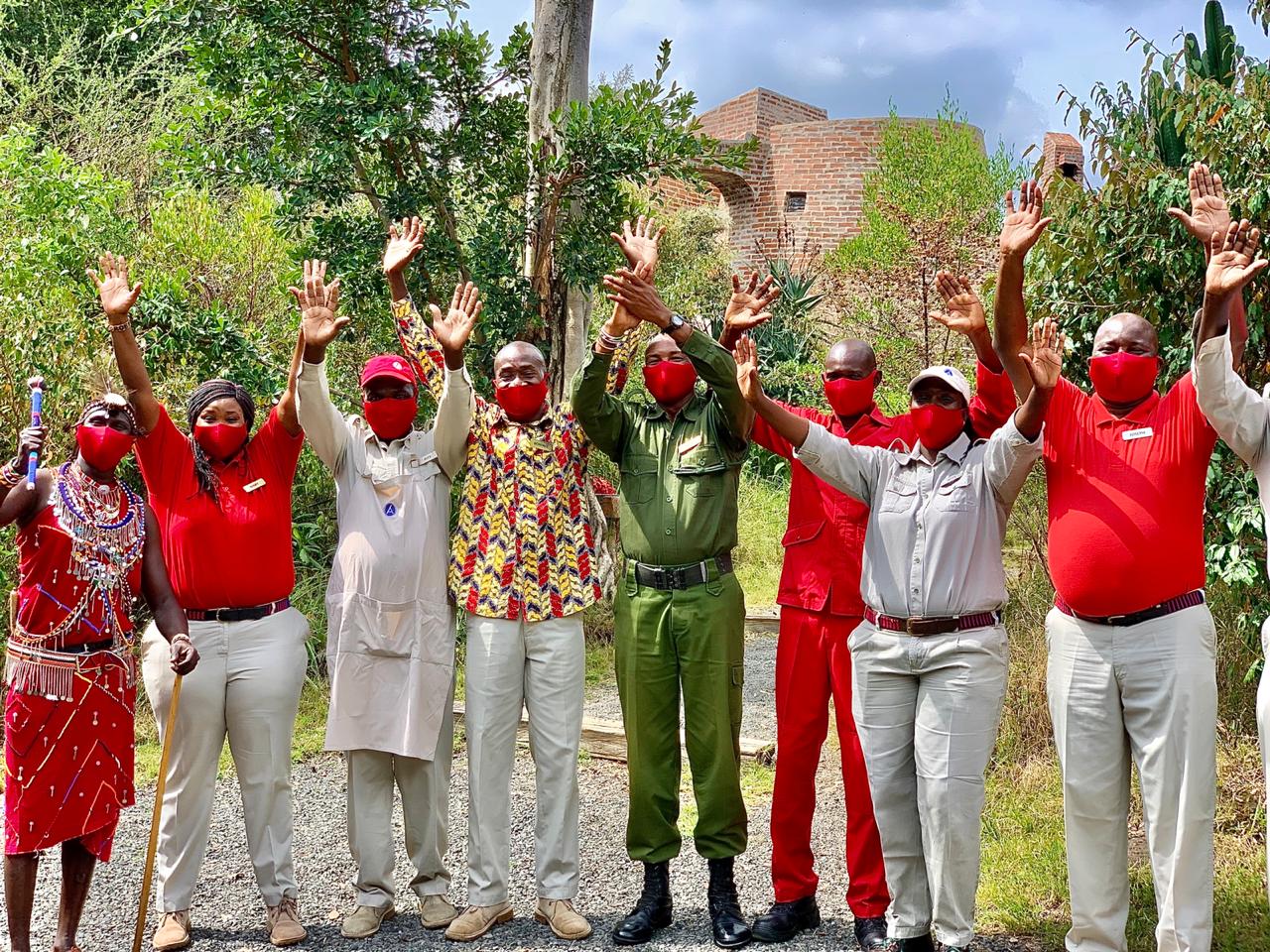 There are other drivers of course: profit, recognition, success and, in the safari lodging sector, the conservation of wildlife and habitat.
Over the past few years I have watched with mounting concern as people – guests in particular – have been made to play second fiddle to conservation as the raison d'être for being in business. So often you will read the by-line of a safari lodging company as 'First and foremost, we are a conservation company – and we achieve our sustainability goals through guests'. Is the industry gaining a reputation for using guests as a means to our ends? Can we truly be hospitable if this is true?

To quote James Gilmore, co-author of The Experience Economy, 'Time is the currency of experiences. People value two forms of time: time well saved and time well spent'. Guests offer us their only non-replenishable resource and my grave concern is that we are not respectful enough of this priceless gift. Guests are our lifeblood and should never be treated as anything other than that. Throughout my career, travelling across the globe, I have stayed at boutique owner-run hotels and I can always pick up in a flash when my presence as a guest is there purely to support the lifestyle of the owners. You can almost see the thinking 'this would be so much more fun without guests, but then who would pay the bills?'. Needless to say, I never return.

I would further submit that similar messaging is sometimes given by safari lodge operators who value sustainability over guests. Now don't get me wrong, sustainability – and in particular, minimising one's impact on a fragile local ecosystem – is critical to the success of our industry and the preservation of these wonderful wild places in the back of beyond. But can this be achieved without operating a steady business, and can a steady business be achieved without running a fine hospitality business which at its core values guest delight above all? What good is it to promise job opportunities to neighbouring communities, financial incentives through the local supply chain, and health and education infrastructure if the business cannot sustain itself? And what about the hollow promises we make to our conservation partners to support their fine efforts of wildlife and habitat protection if the business itself fails?

Ours is a beautiful industry, no question – it uniquely cares for its guests, staff and communities, and if successful can make many sustainable and critical differences to the wilderness areas in which we operate. Benjamin Franklin's oft quoted saying 'Doing well by doing good and doing good by doing well' summarises this succinctly. One cannot work without the other, but a steady business and getting one's priorities straight has to be the driver at the end of the day. Our Angama Foundation has achieved many successes in its short five-year lifespan, and I am immensely proud of every project undertaken. But this was only made possible off the back of a successful business – built on the support of our travel partners and guests and the hard work and commitment by our staff who care for them and give them stories to tell for a lifetime.

The pandemic has surely brought this into sharp perspective. Without travellers to the remote corners of our planet these fragile places are already showing signs of deep distress. Poaching is on the rise and communities are suffering from hunger and lack of other basic needs due to rampant job losses. Many safari companies have sent their staff home on indefinite unpaid leave. Is this fair practice? Projects focussed on wildlife sustainability and community upliftment have been put on hold, possibly permanently. More than ever, our industry needs to operate on sound business sustainability, so we can weather the rough times and not just enjoy the good.

Our teams play a critical role in the success of any lodge. Time and again we hear our guests say, 'we came to Africa for the animals, but we will return for the people'. I have lost count of how often I have witnessed guests weep on bidding farewell to the team at the lodge, but I have never seen them cry when leaving the animals or the buildings. It is the person-to-person connection which is deepest, which should be no surprise as that is what is often regarded as the key to ultimate human happiness. Our staff and our guests are our most precious assets and I urge my fellow lodge owners never to put them in second place after conservation.

I may be a lone voice on this matter, but as it is my dream to see Africa – and the lodging industry in particular – succeed and sustain itself for generations to come, I will gladly stick my neck out.
People first. Always.