Adam wraps up a year of This Week at Angama sharing his love of lions. These are some of his most memorable lion images of 2018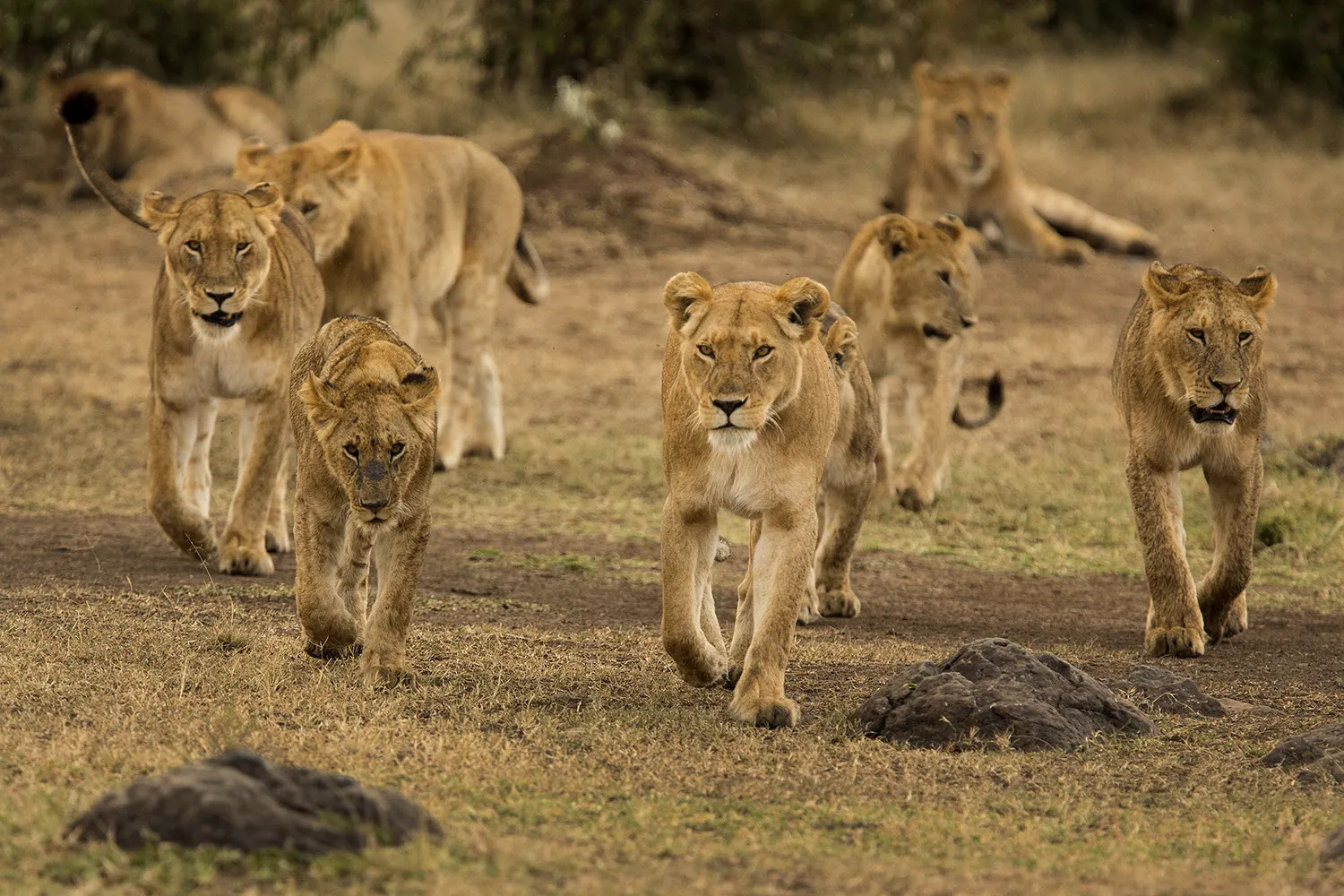 For me, male lions are the most beautiful cats in the world. With this beauty comes complex stories of pride, love, deceit, anger, tension, control, peace and every other conceivable emotion – the scars, cuts and bruises on their faces bear witness to many stories.
Five years ago, I was asked in an interview what my favourite animal was and how I had got into photography and guiding having come from a background of science. Without hesitation I replied that lions are my spirit animal. The recipe for a happy life, in my opinion, is to see a lion every single week – and for the last 9 years of my life this has pretty much been the case. To answer the second part of the question I will quote word for word my exact answer from 5 years ago, because it still holds completely true.
"Guiding was a far cry from the very scientific academic upbringing I had had. I realized that the key to conservation lay in the storytelling of individual animals, and that people could relate more to animals when the story of that animal was told. If they could relate to something then they will understand it, and if they understand it they will protect it. In essence, the blueprint for big cat conservation lies in people feeling a connection."
My goal in life then, and still now, is to show people the power of animals, and in particular lions. I strive to share these magical moments that I am privileged to experience with those who are not able to be in the wilderness as often as I am. When I made the decision to move to Kenya earlier this year to work at Angama Mara, a large contributor to my decision was that I would be living in the very heart of one of the last great populations of wild and free lions – and to say it has been extraordinary would be an understatement. The lions of the Maasai Mara are incredible.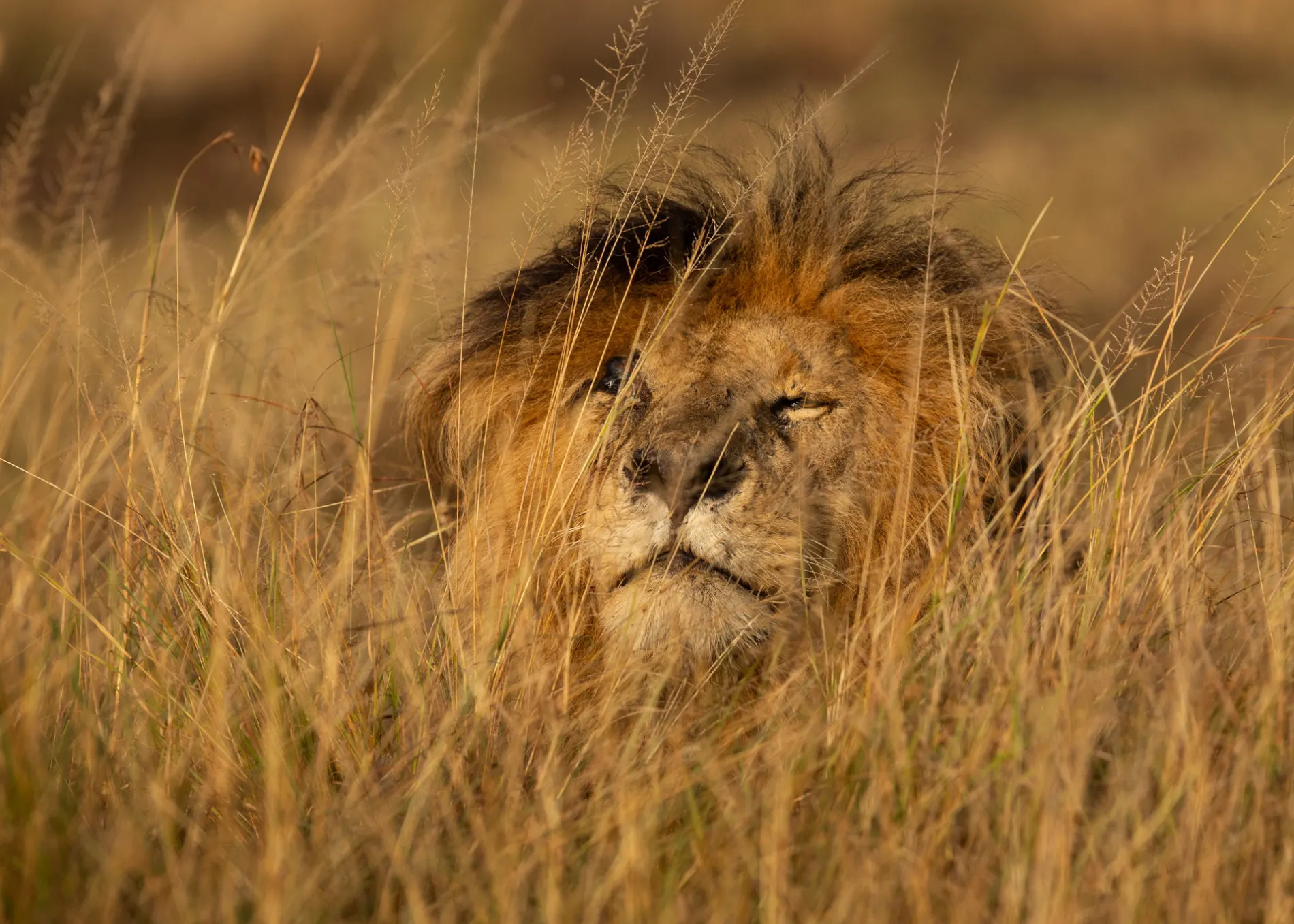 SCAR. I start off with a picture of potentially the most famous male lion currently alive in Africa. Visitors from all corners of the globe come to the Maasai Mara hoping to catch a glimpse of what the guides here refer to as the ultimate lion and the true Lion King. [f 4.0, 1/2000, ISO 250, -0.33]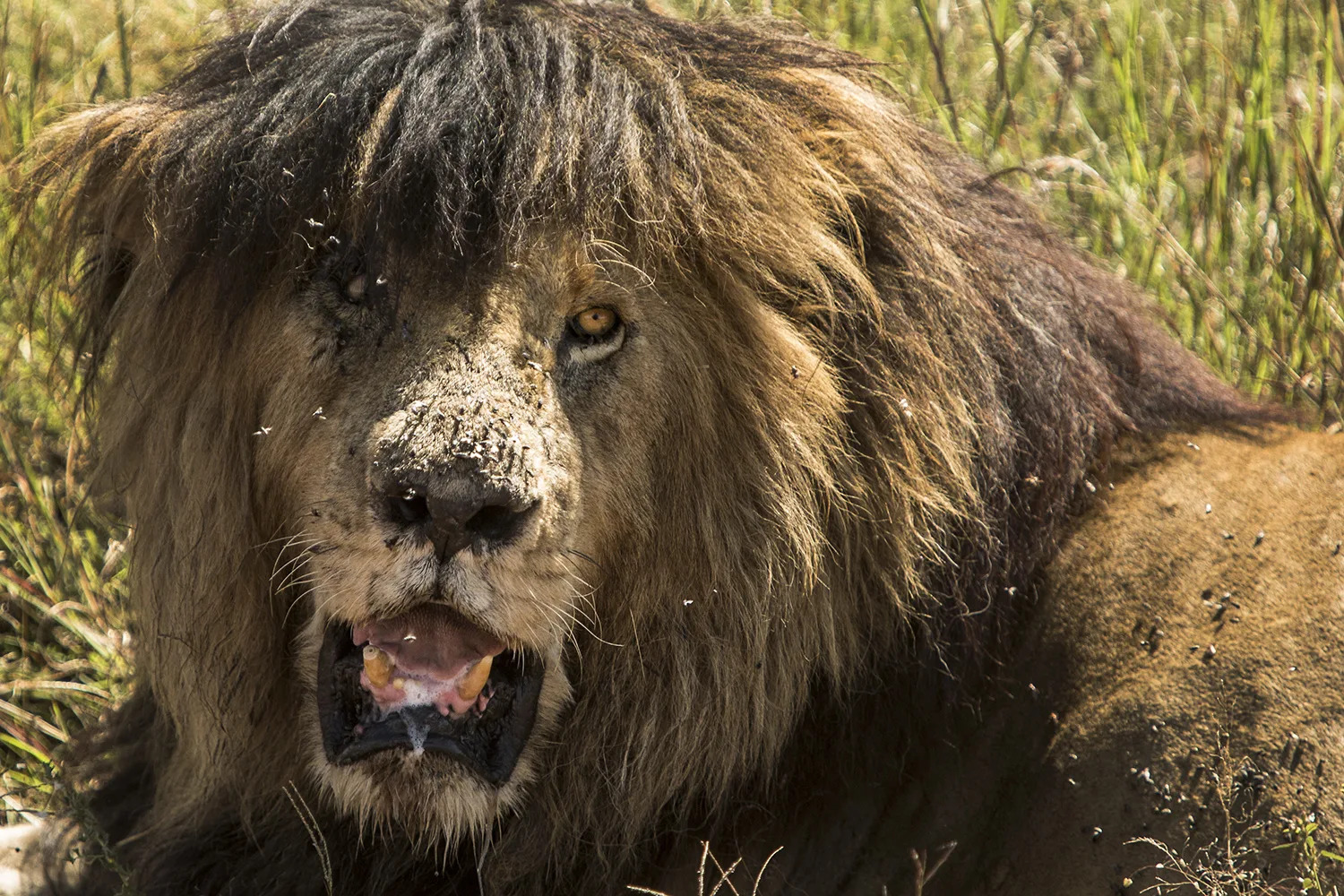 Scar is one of the most difficult lions to photograph as he tends to keep a very low profile and is often found in the long grass and in areas where off roading is not allowed. However, I find that with him it is not about the photographs…it is merely about been fortunate enough to see him, spend time with him and soak in the legend himself. I fear he will not be with us for much longer. [f 4.0, 1/1250, ISO 640, +1]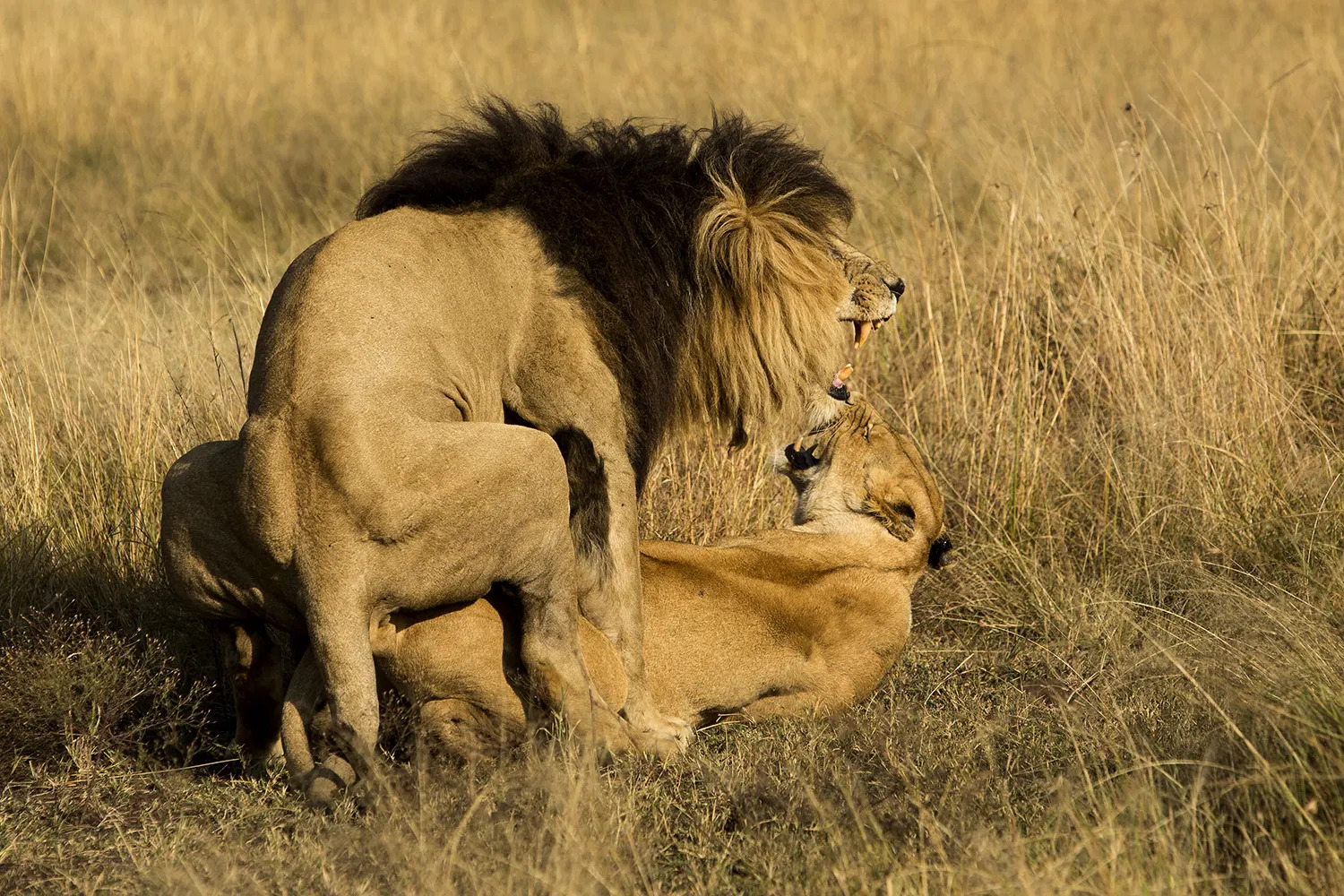 He may be old, and he may be on his last legs, but Scar still has it. [f 6.3, 1/1000, ISO 250]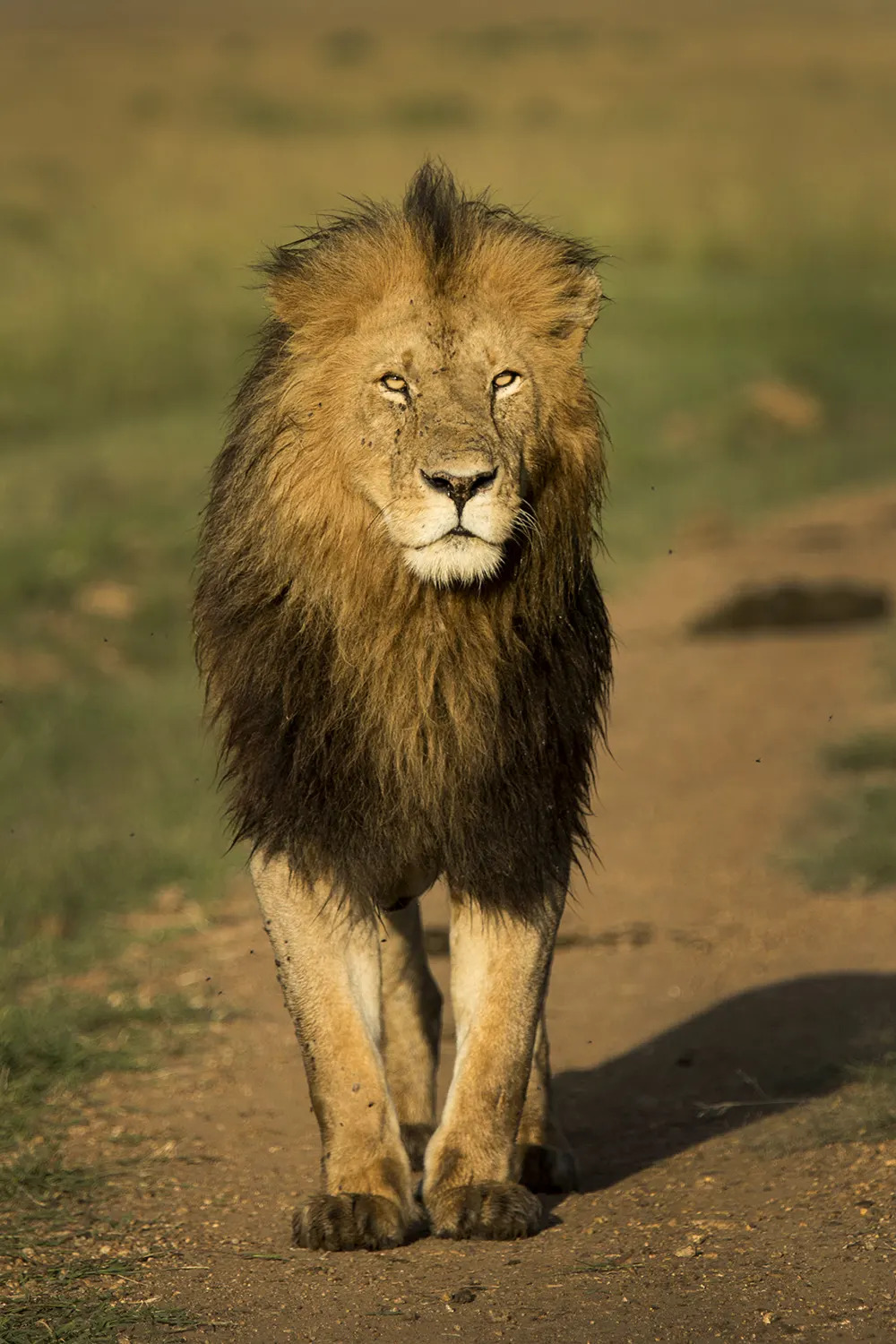 As fierce, powerful and noble as Scar is, there is another male lion in the Mara Triangle that makes my heart beat even faster whenever I get lucky enough to see him. Introducing Short-Tail… the future legend of the Mara Triangle. [f 4.0, 1/2000, ISO 250]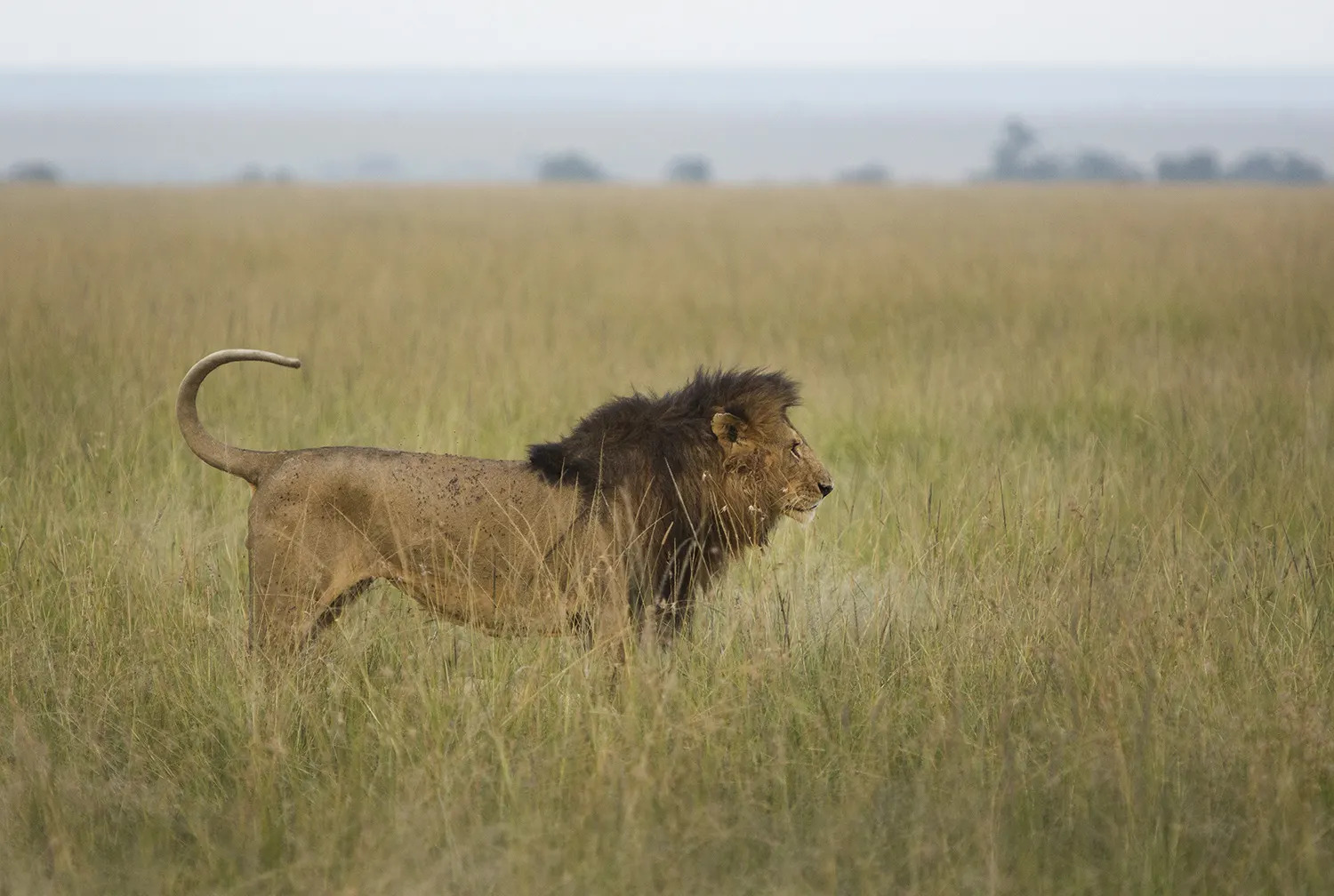 Short-Tail stands proud and tall and is easily identifiable by the fact that he is missing the tuft of hair at the end of his tail. [f 4.0, 1/800, ISO 1600, +0.33]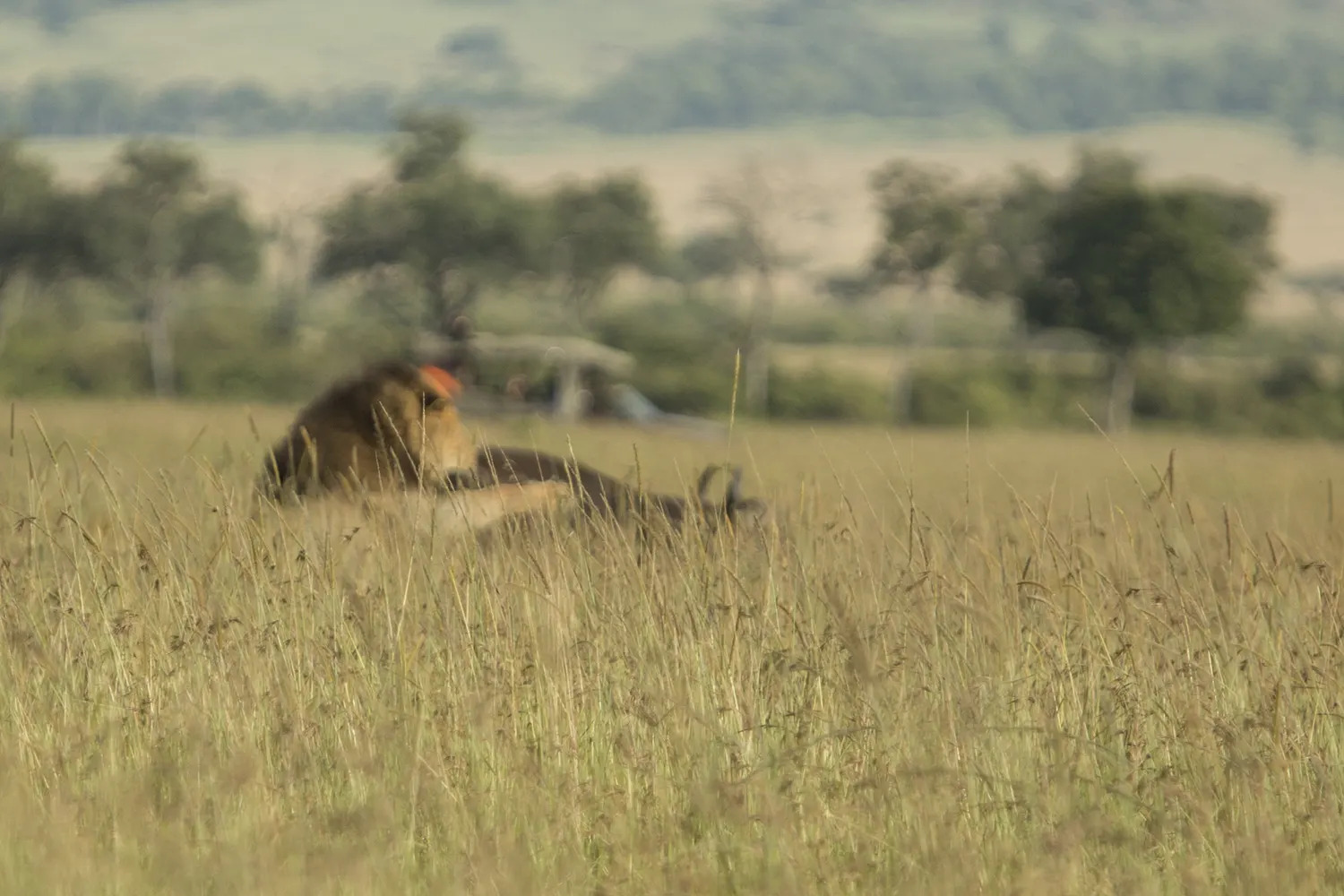 On this morning the excitement got to me and I completely messed up the focus on the photo, but I include it here as this is the first time I had seen a single male lion take on and kill a buffalo. Completely alone he killed the buffalo in less than five minutes. That is incredible as lion-buffalo kills can take hours. The power of Short-Tail. [f 4.0, 1/2000, ISO 250, +0.33]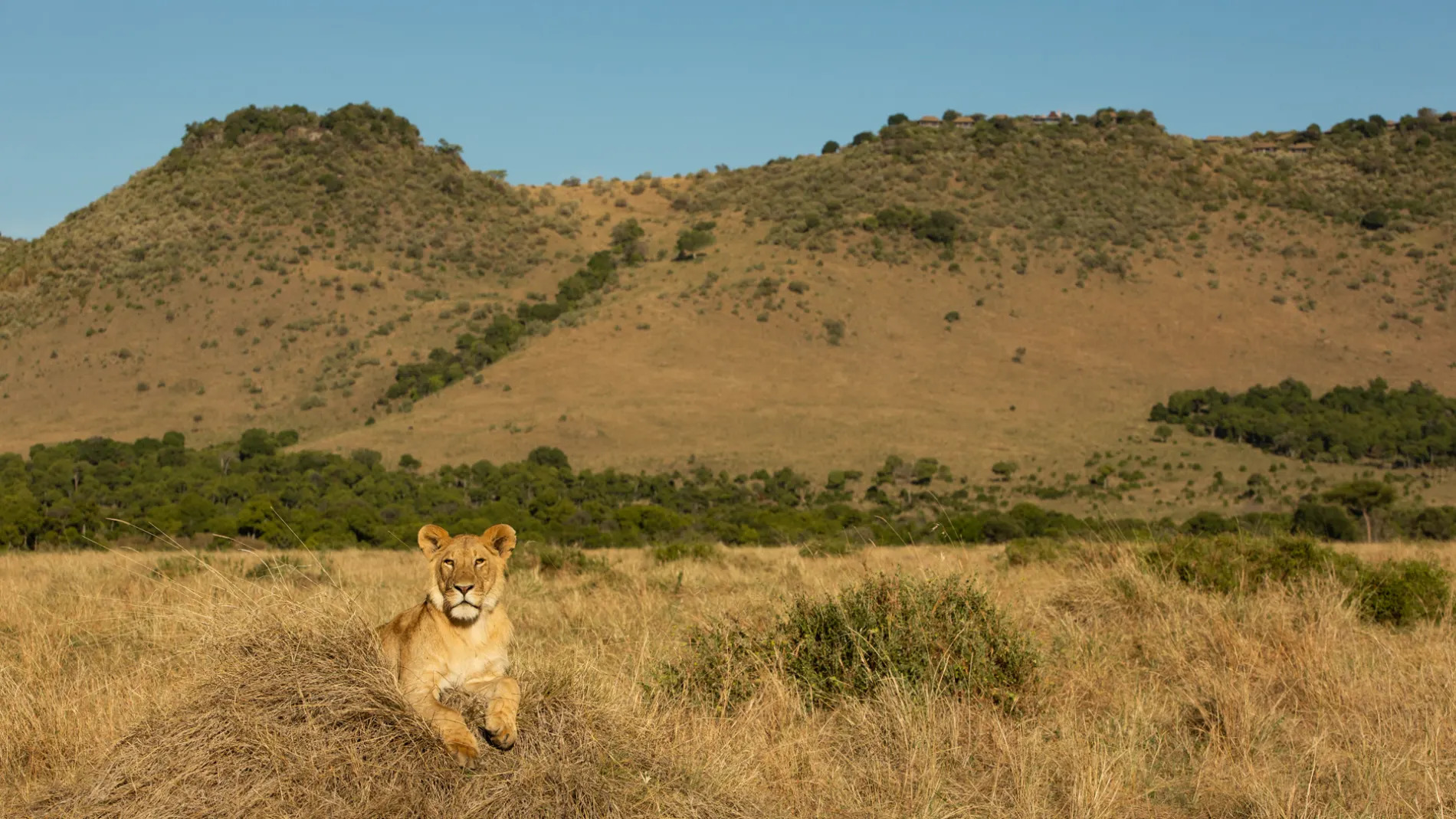 There is one pride in the Mara Triangle that sits closest to my heart. Situated on the grassy clearings known by rangers and guides as 'Out Of Africa' we affectionally call them The Angama Pride. Here, you can see one of the young males and in the background, on the edge of the escarpment, sits our beautiful lodge: Angama Mara. [f 9.0, 1/800, ISO 200]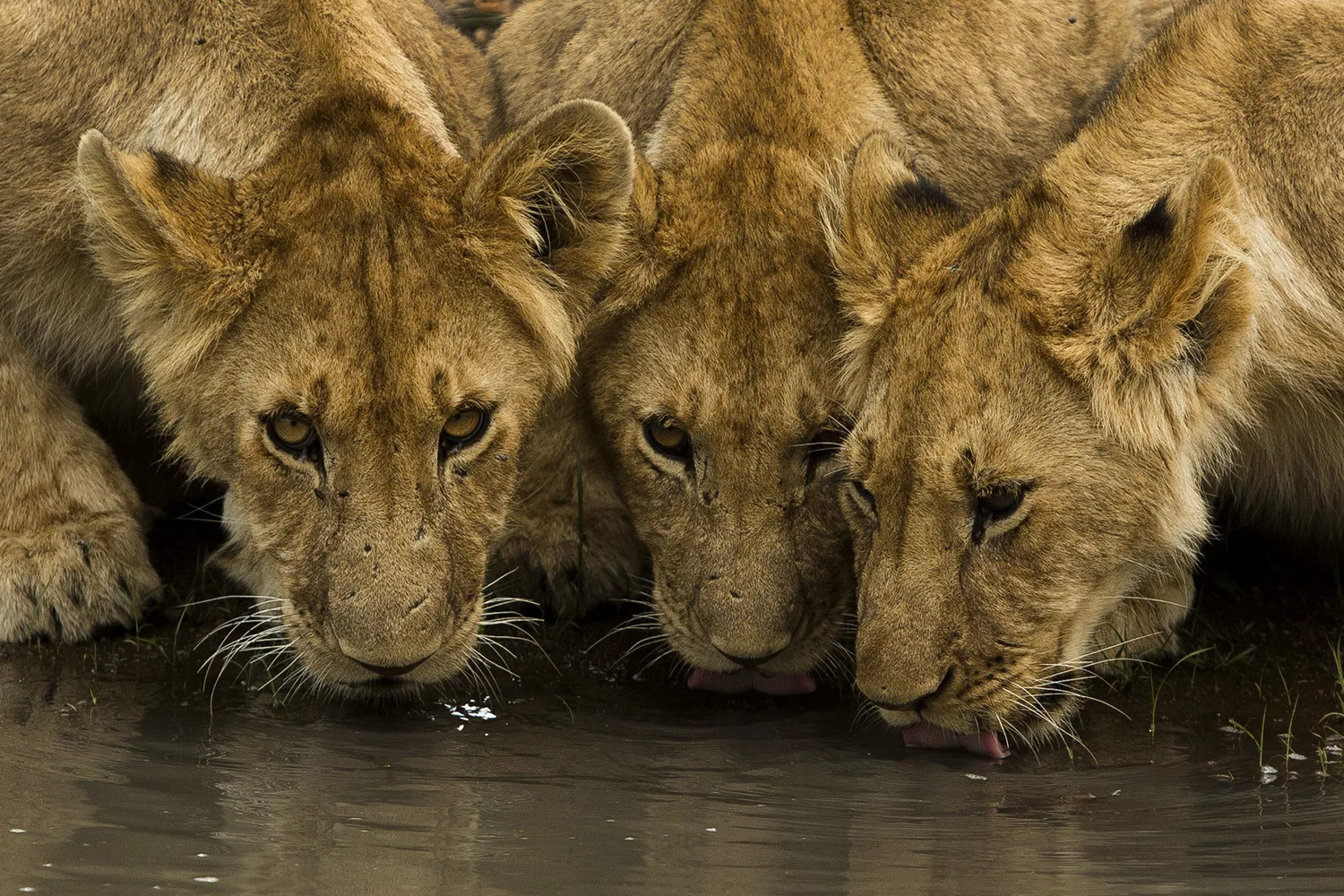 Back on the 19th January 2018 this was my first sighting of the Angama Pride. How wonderful it has been to watch this large pride mature since then. [f 4.4, 1/1000, ISO 320]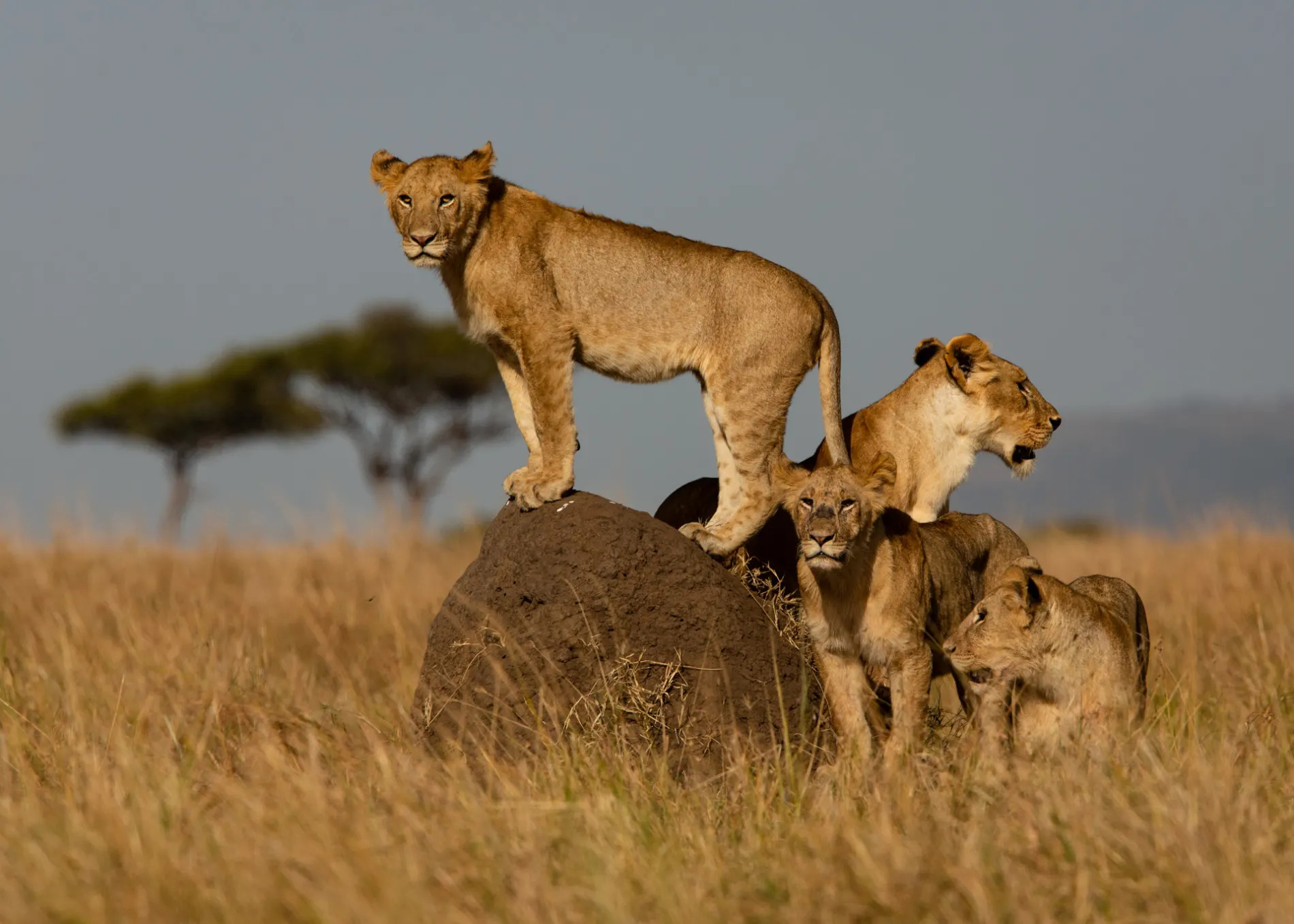 Some of those exact same lions seven months later. With every day they have grown in size and confidence. [f 7.1, 1/2500, ISO 250, -0.33]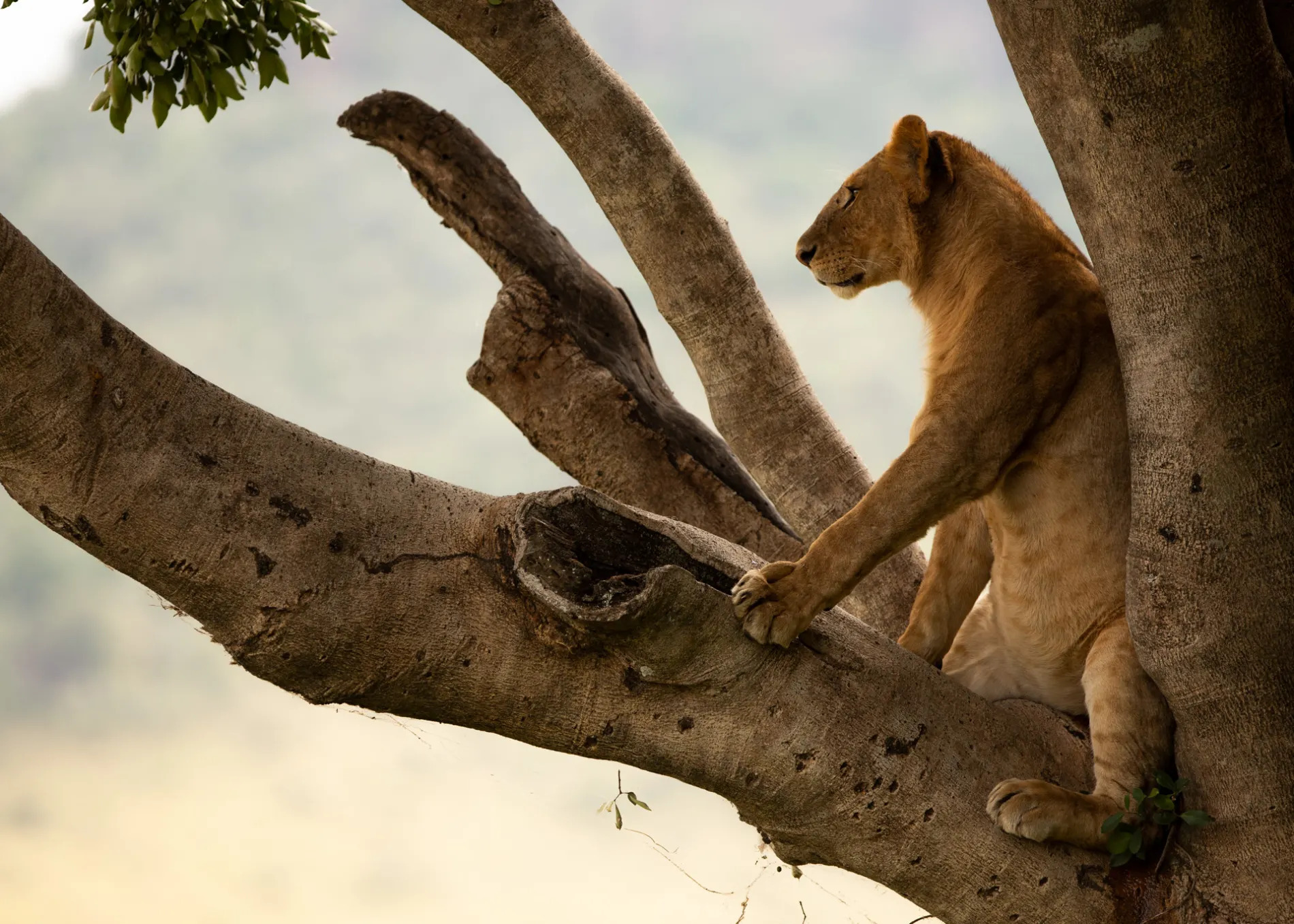 Many people think that to see a tree climbing lion you have to go to Manyara National Park in Tanzania, or as far afield as Uganda. Well, many of my best sightings of the Angama Pride have been with them playing around in the canopy. [f 3.5, 1/8000, ISO 320]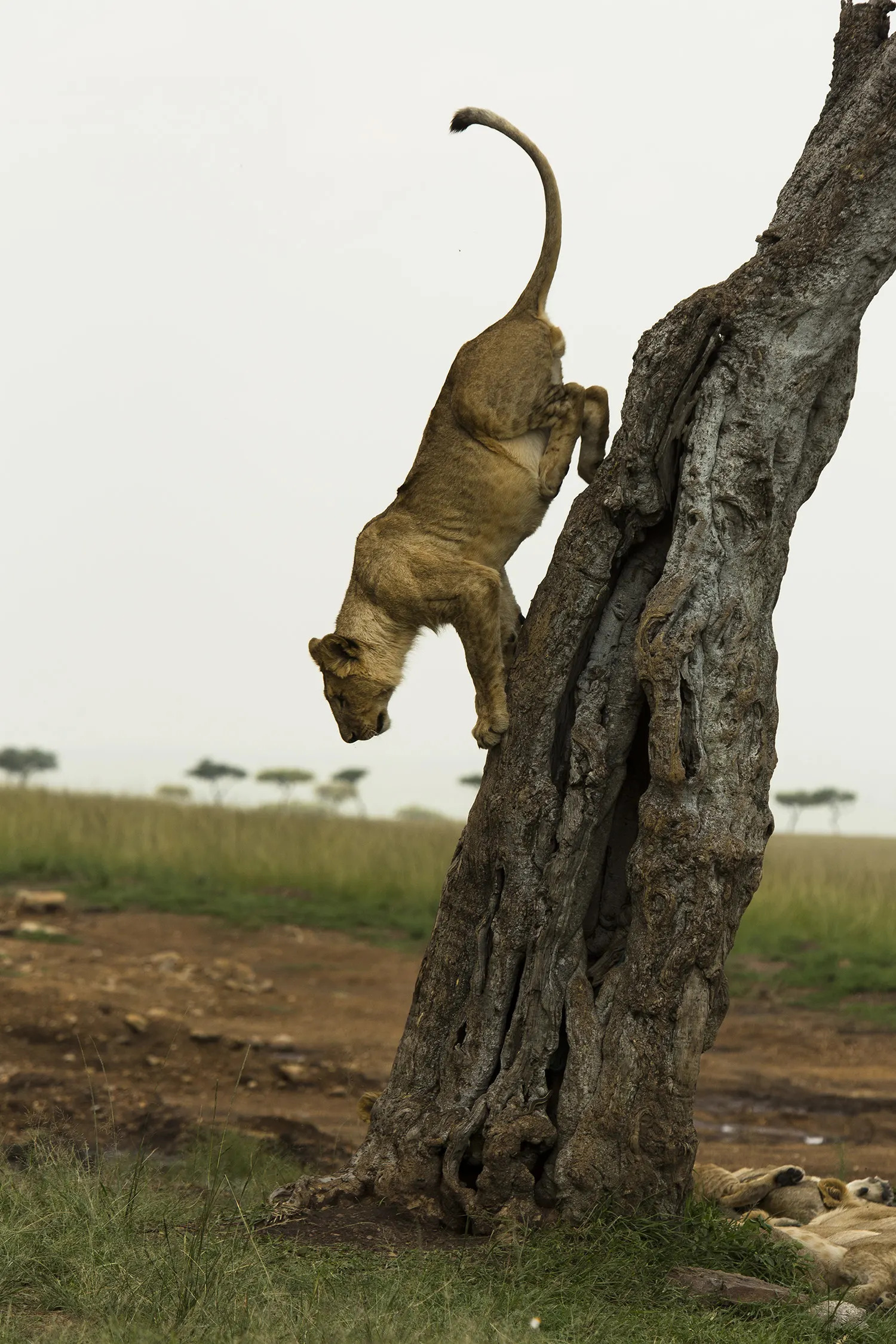 And some of the most amusing sightings have been watching them trying to climb down. [f 5.6, 1/1000, ISO 250, +0.67]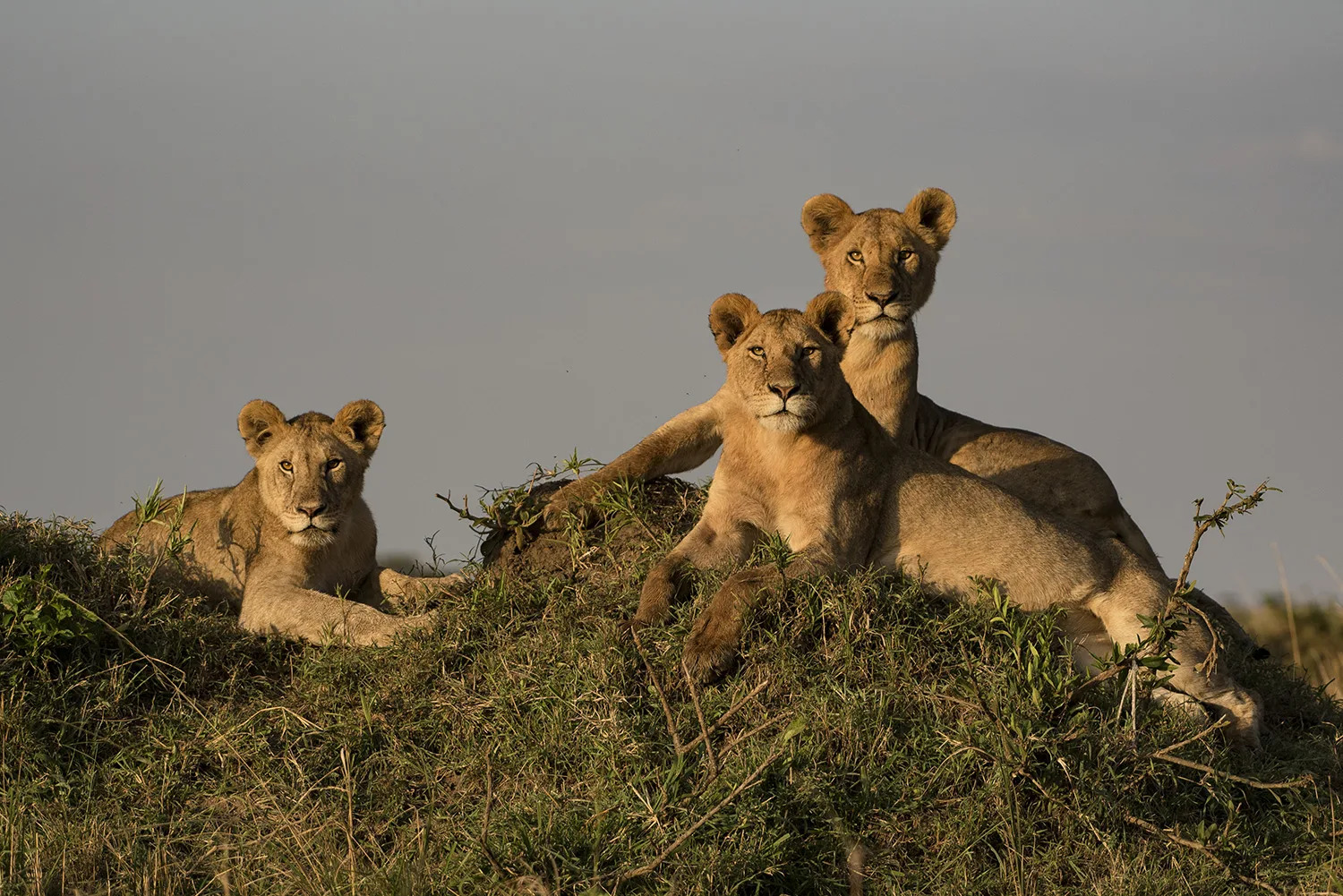 The future is bright for the Angama Pride. Of late they do appear to have splintered into smaller groups, but they seem solidly in control of the northern sections of the Mara Triangle. [f 5.6, 1/1250, ISO 400]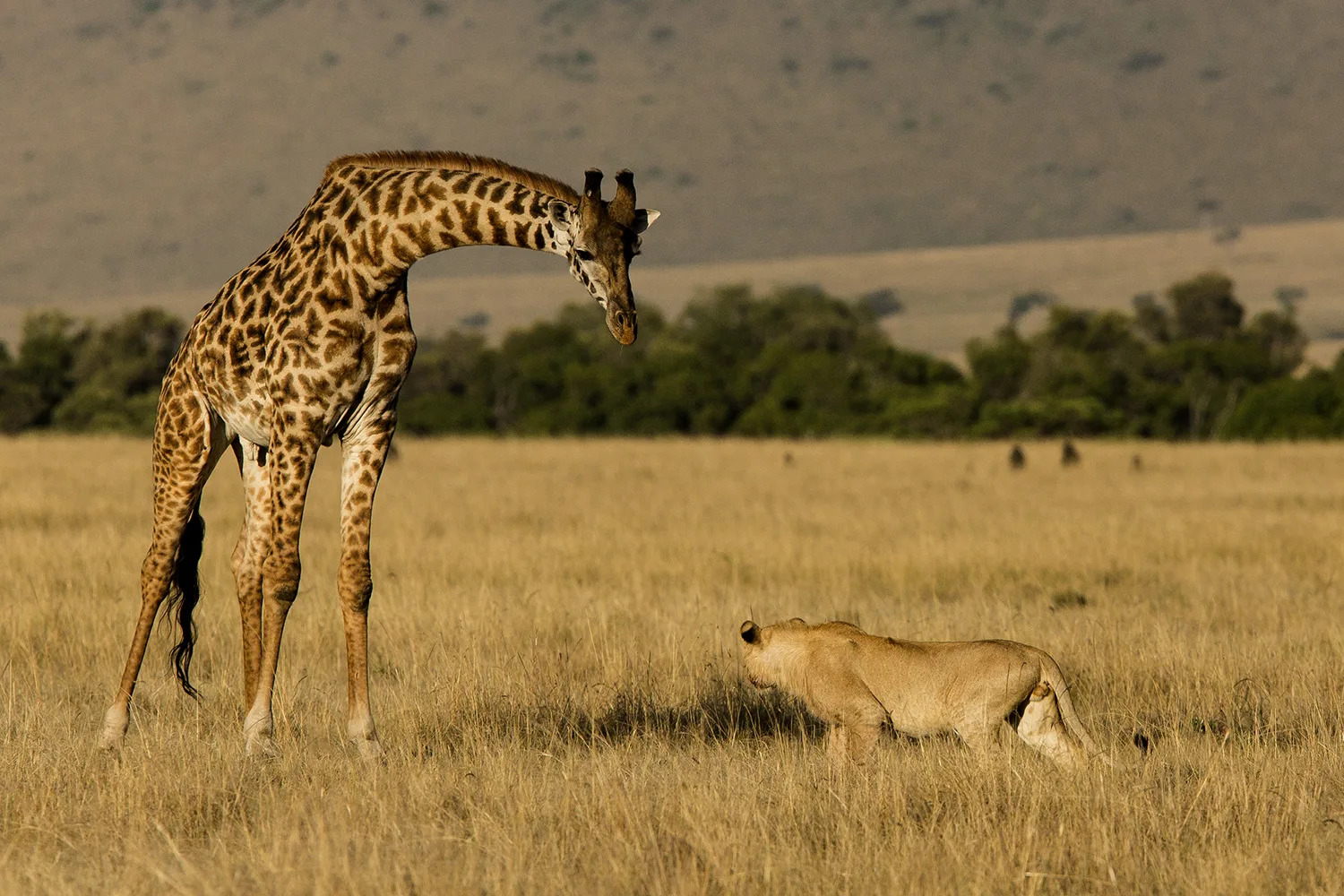 Watching lions hunting is exhilarating; evaluating what they can and cannot take on. [f 6.3, 1/2500, ISO 500, +0.33]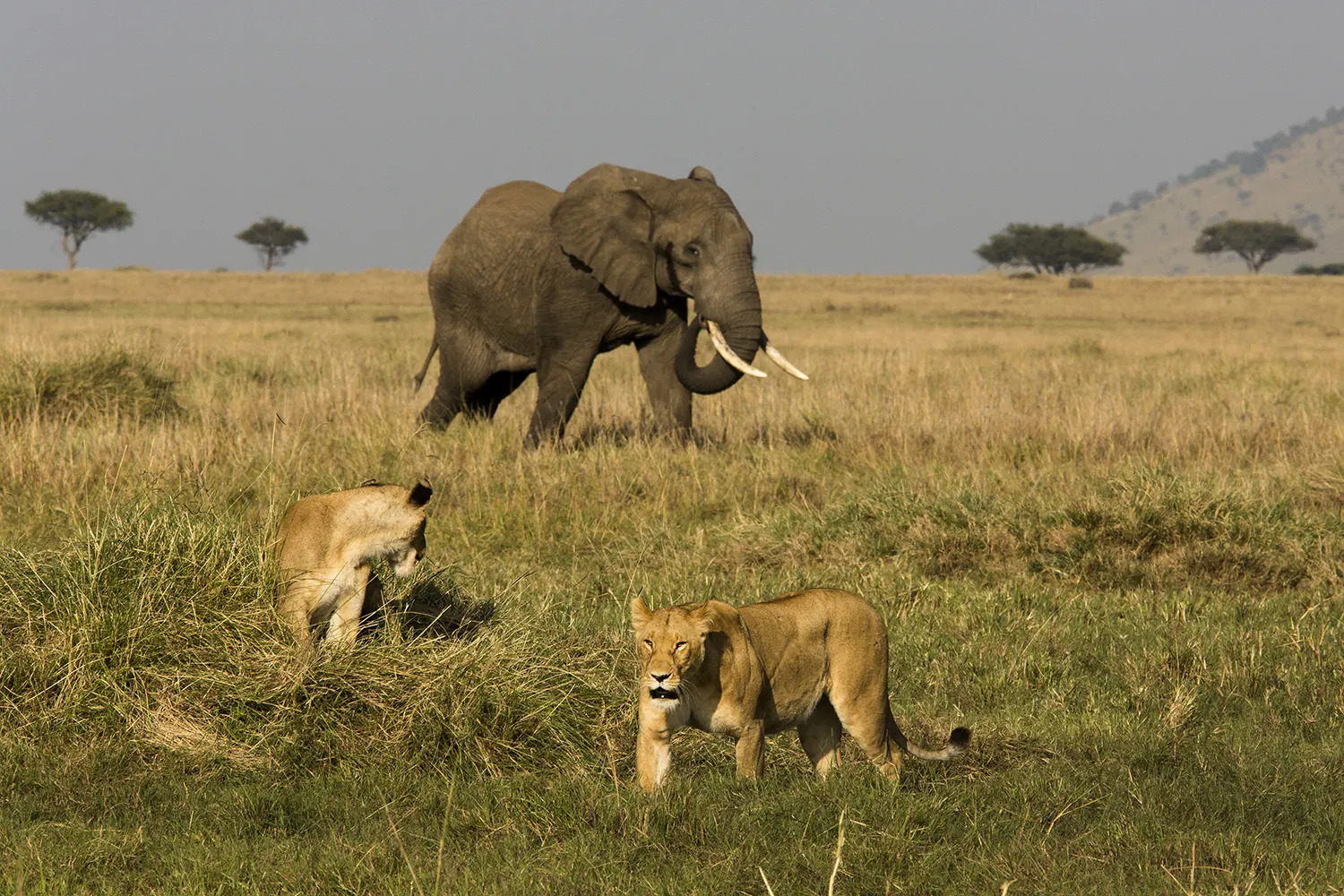 Often deciding very late to turn and run. [f 20.0, 1/320, ISO 320, -0.33]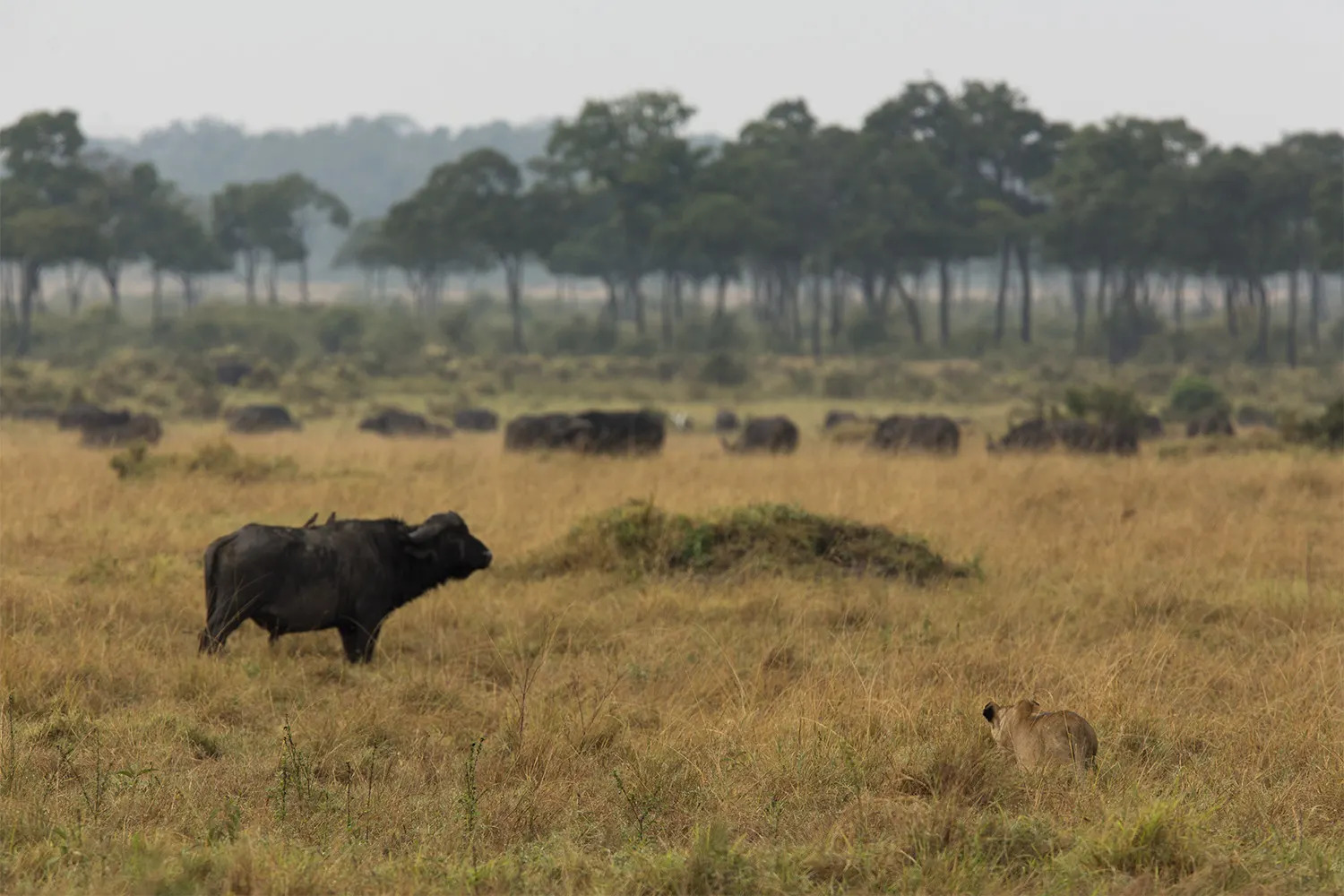 Practicing their stalking, eyeing up the target. [f 6.3, 1/500, ISO 500]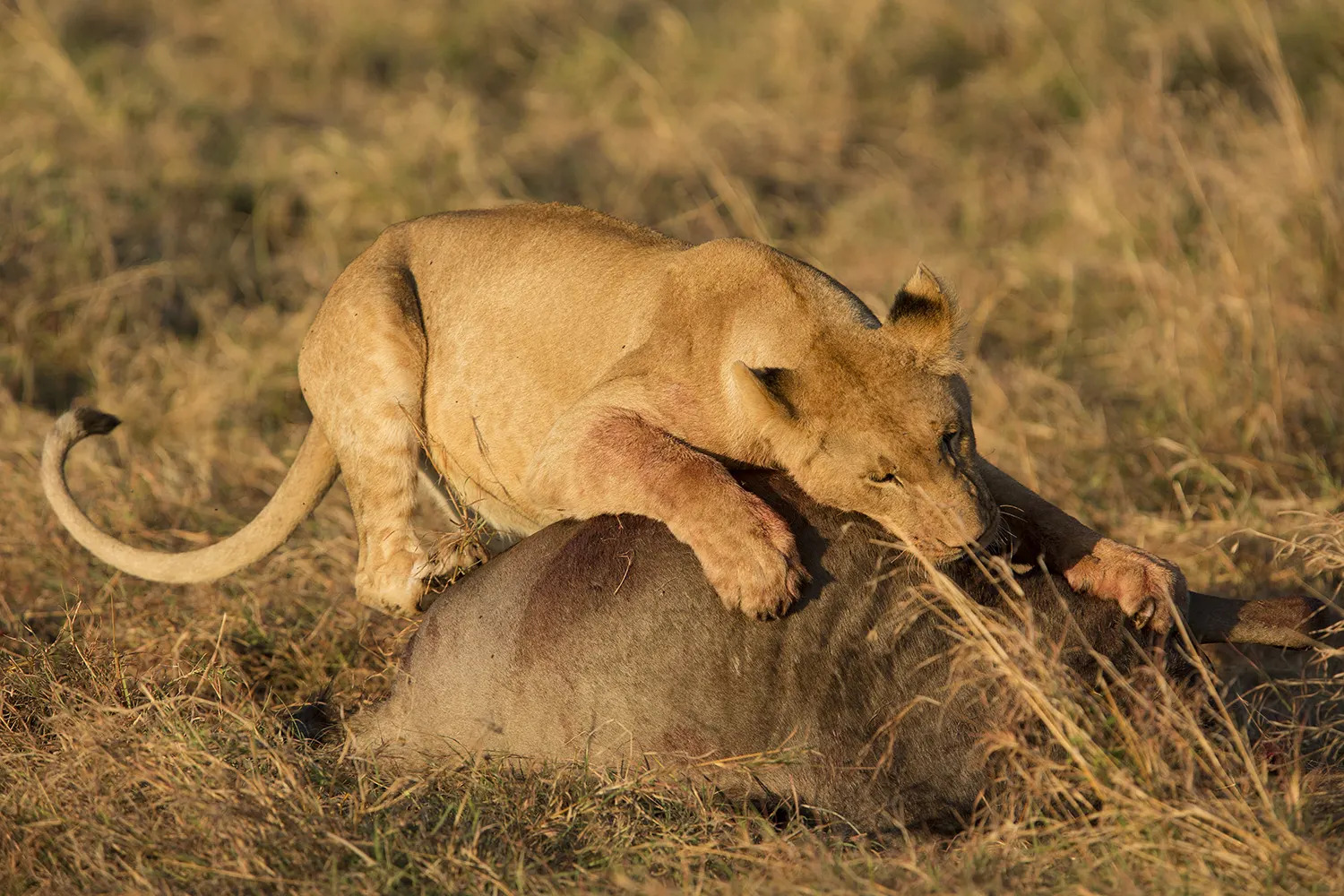 Sometimes getting it right. [f 5.0, 1/1600, ISO 400, -0.33]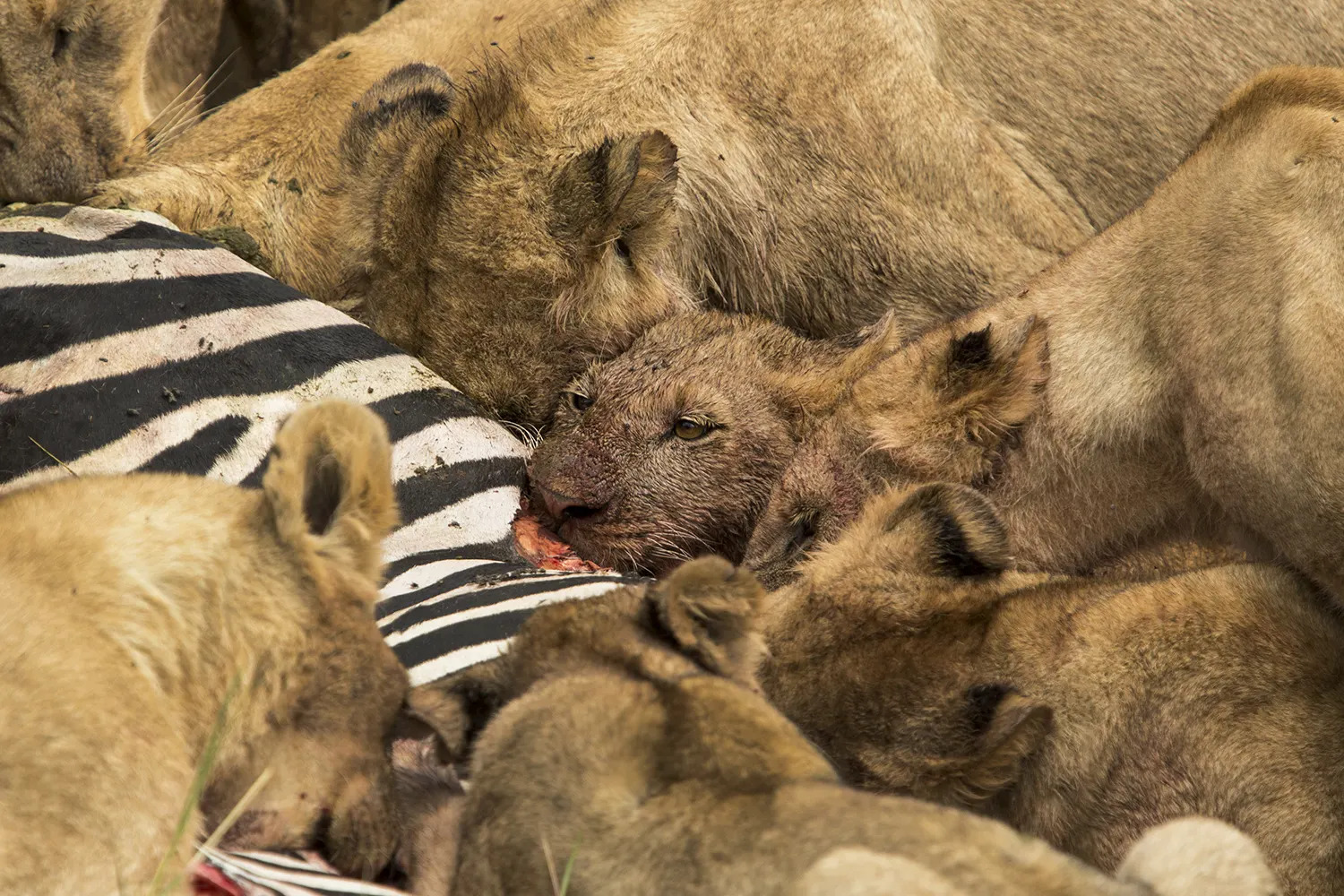 And enjoying the rewards. [f 5.0, 1/1000, ISO 320]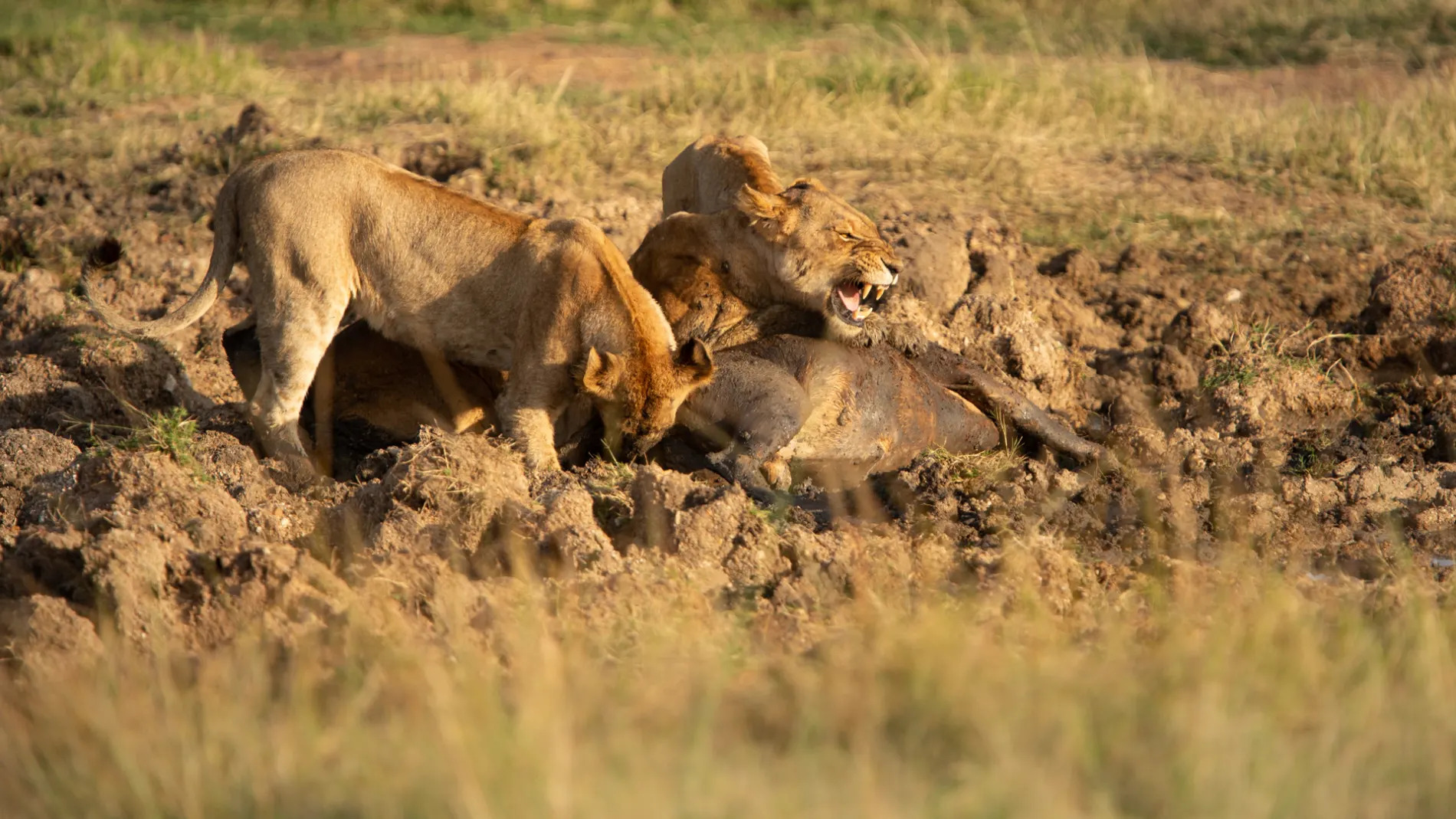 Disagreements are common. [f 4.0, 1/800, ISO 200, +0.33]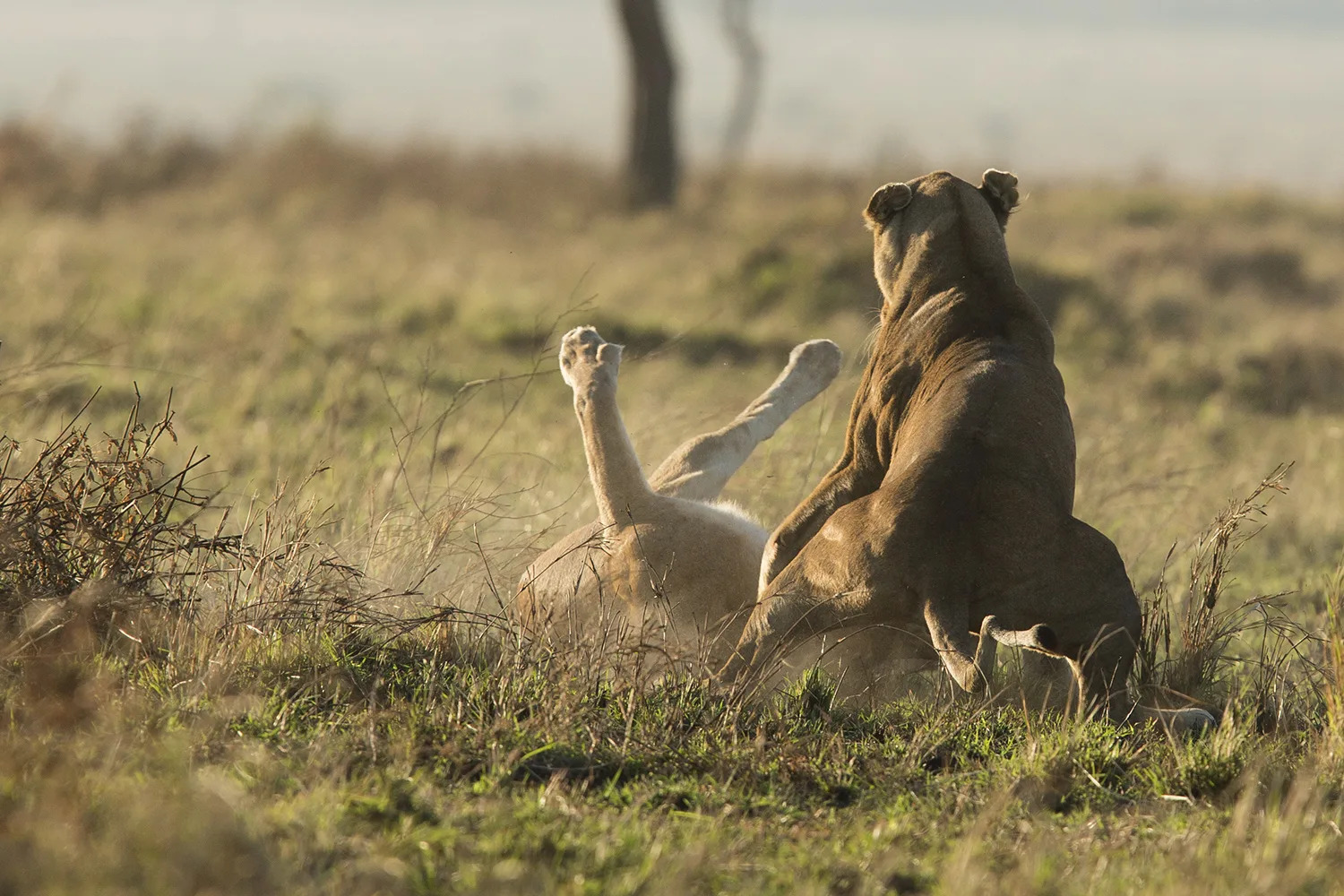 And as can be seen in this photo of the Kinky-Tail female of the Sausage Tree Pride, fights ensue. [f 5.6, 1/800, ISO 400]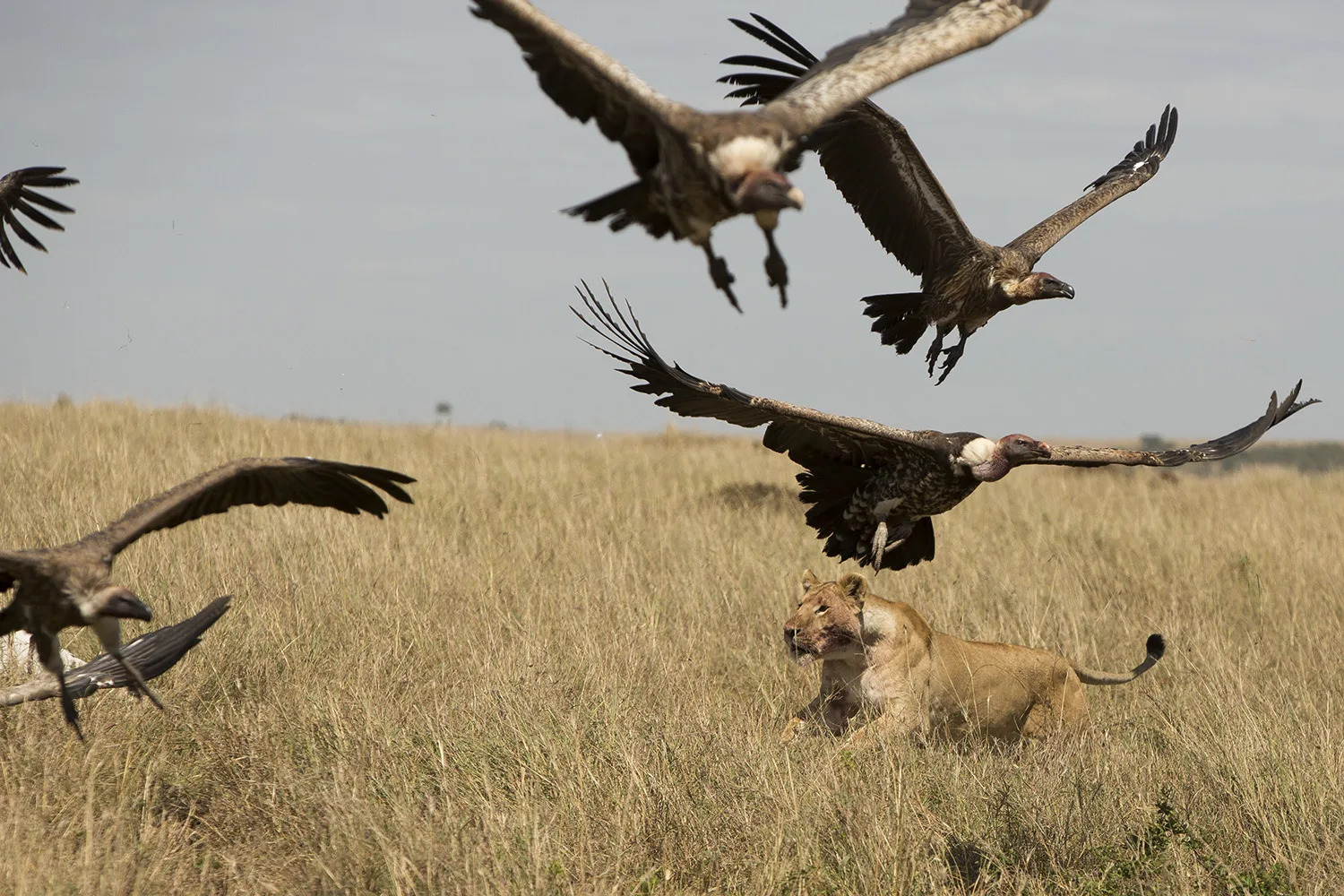 Always trying to protect what is rightfully theirs, entertaining those lucky enough to see incredible sights such as this. [f 5.6, 1/2500, ISO 320]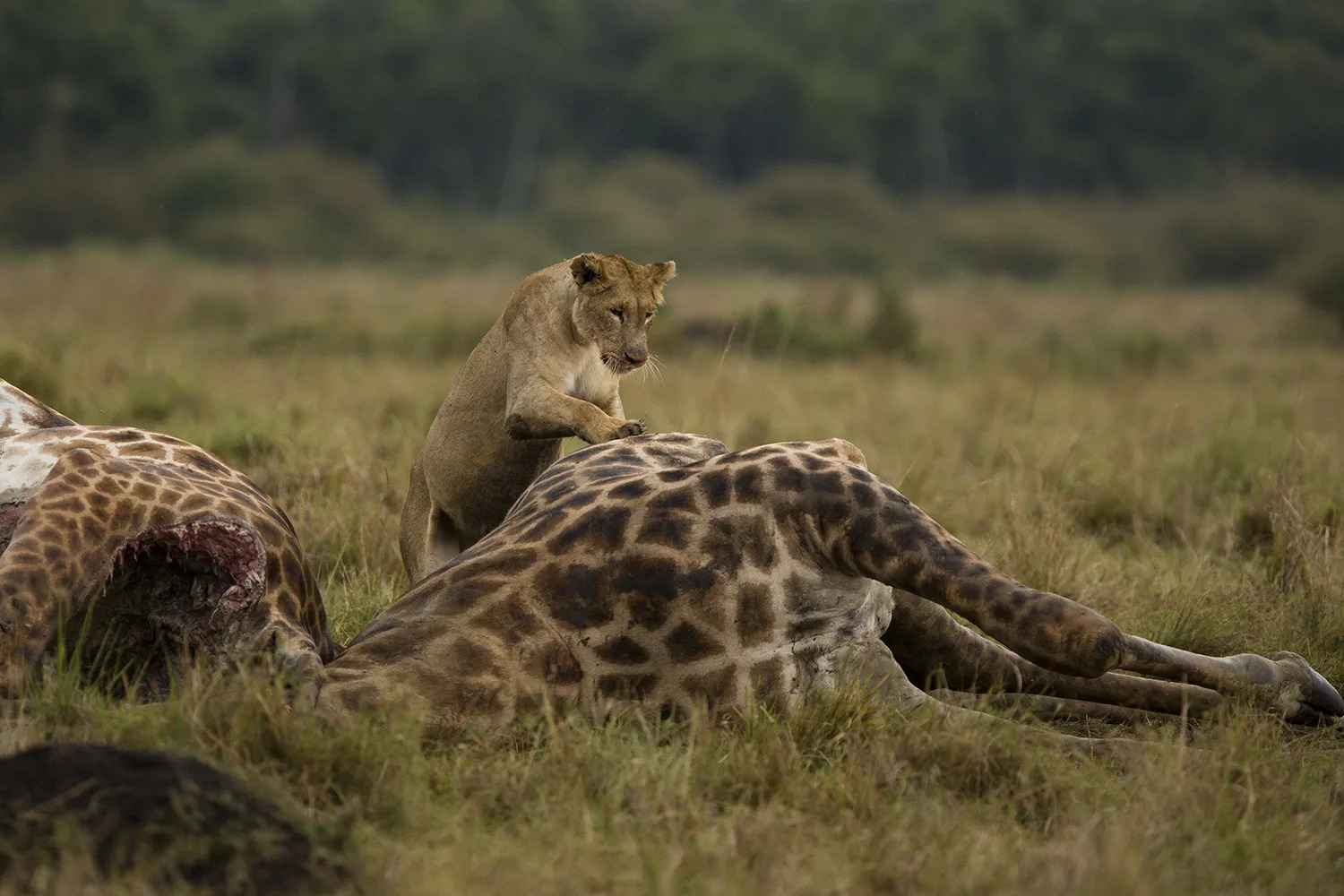 But never too proud to scavenge. In one of the most extraordinary sightings of the year two male Giraffes killed each other in battle. Lions and Hyenas fed on the surplus of meat for days after. [f 4.0, 1/800, ISO 2000]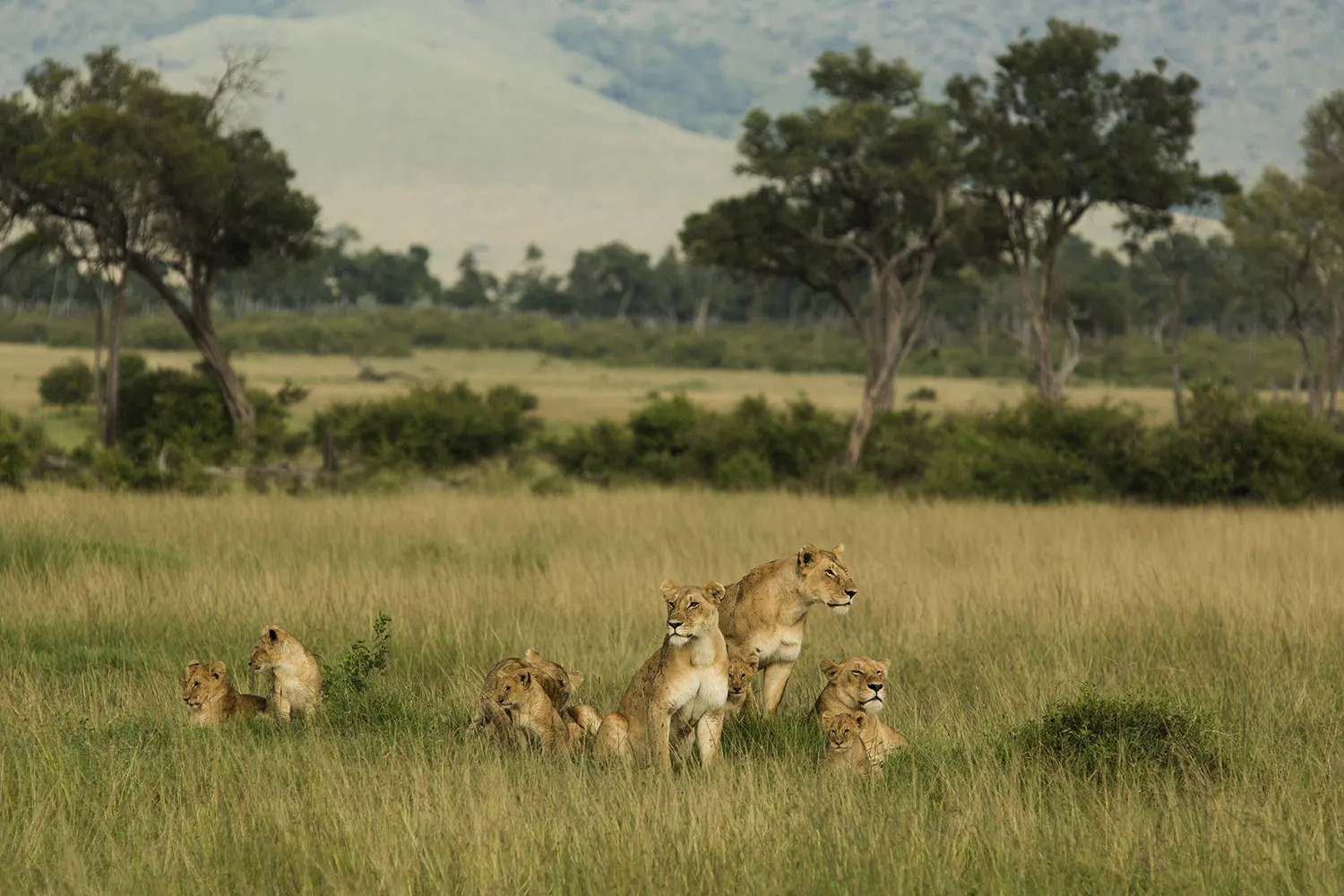 Fortunately, the current lion population in the Maasai Mara is healthy. Here an ever-growing Marsh-Breakaway Pride moves their family to safety. Hunting is relatively easy in this part of the Mara. [f 6.3, 1/800, ISO 400]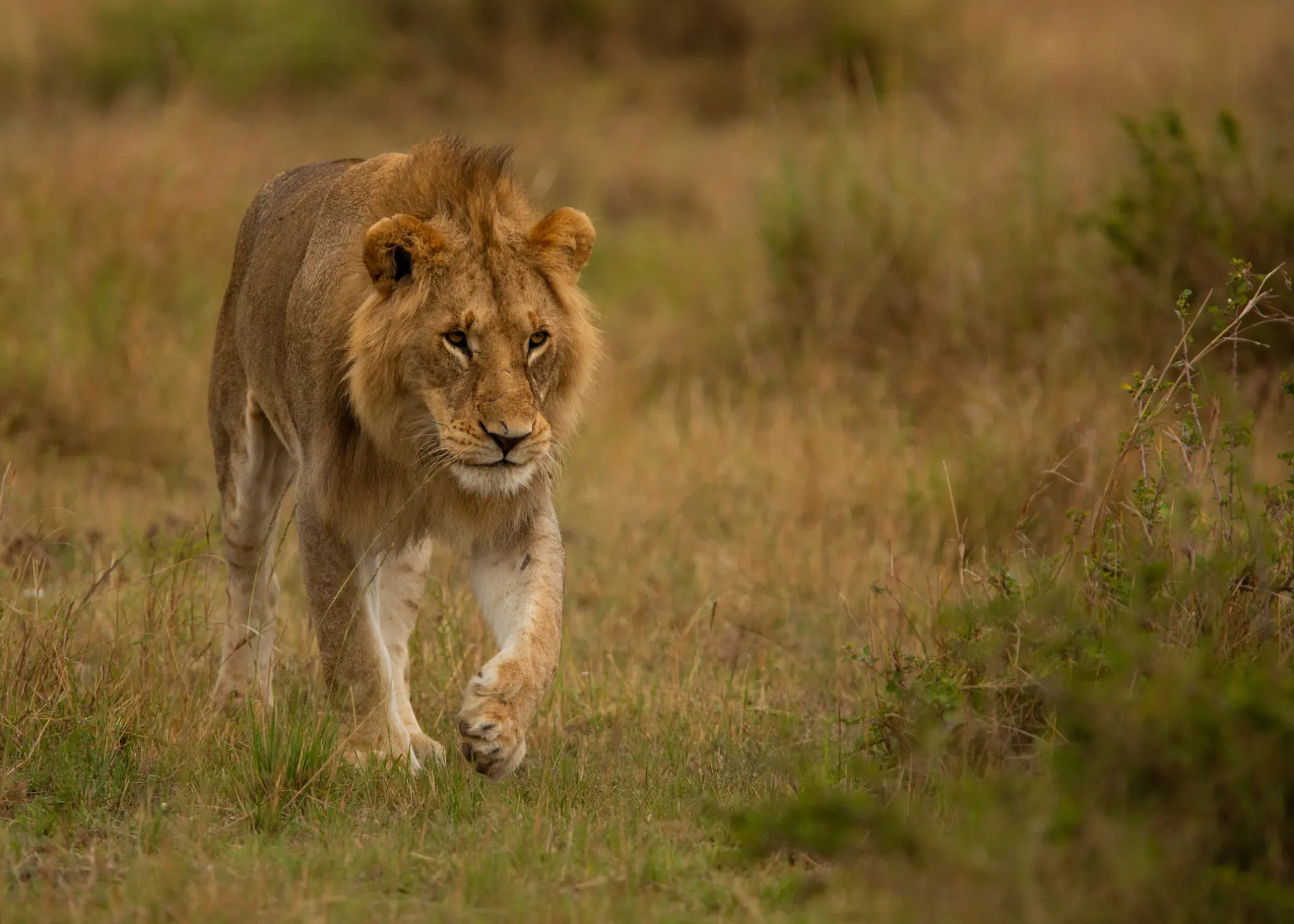 The lion dynamics here are complicated, but intriguing. Each month delivers the arrival of nomadic males, new to the area and seeking power. [f 4.0, 1/4000, ISO 1000, +0.33]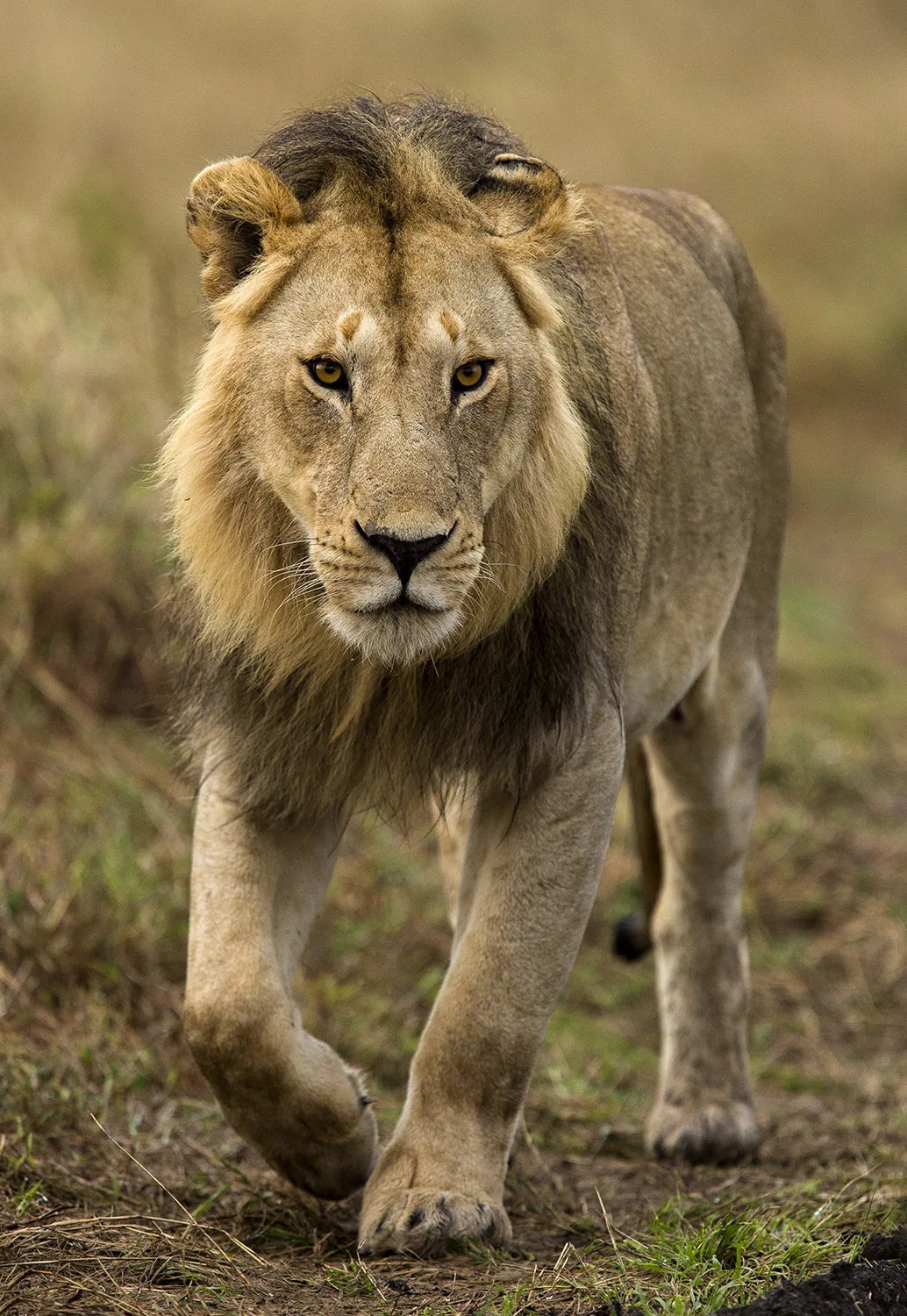 Some of these males arrive overnight, and by the following day they leave like ghosts – never to be seen again. [f 4.5, 1/500, ISO 1600]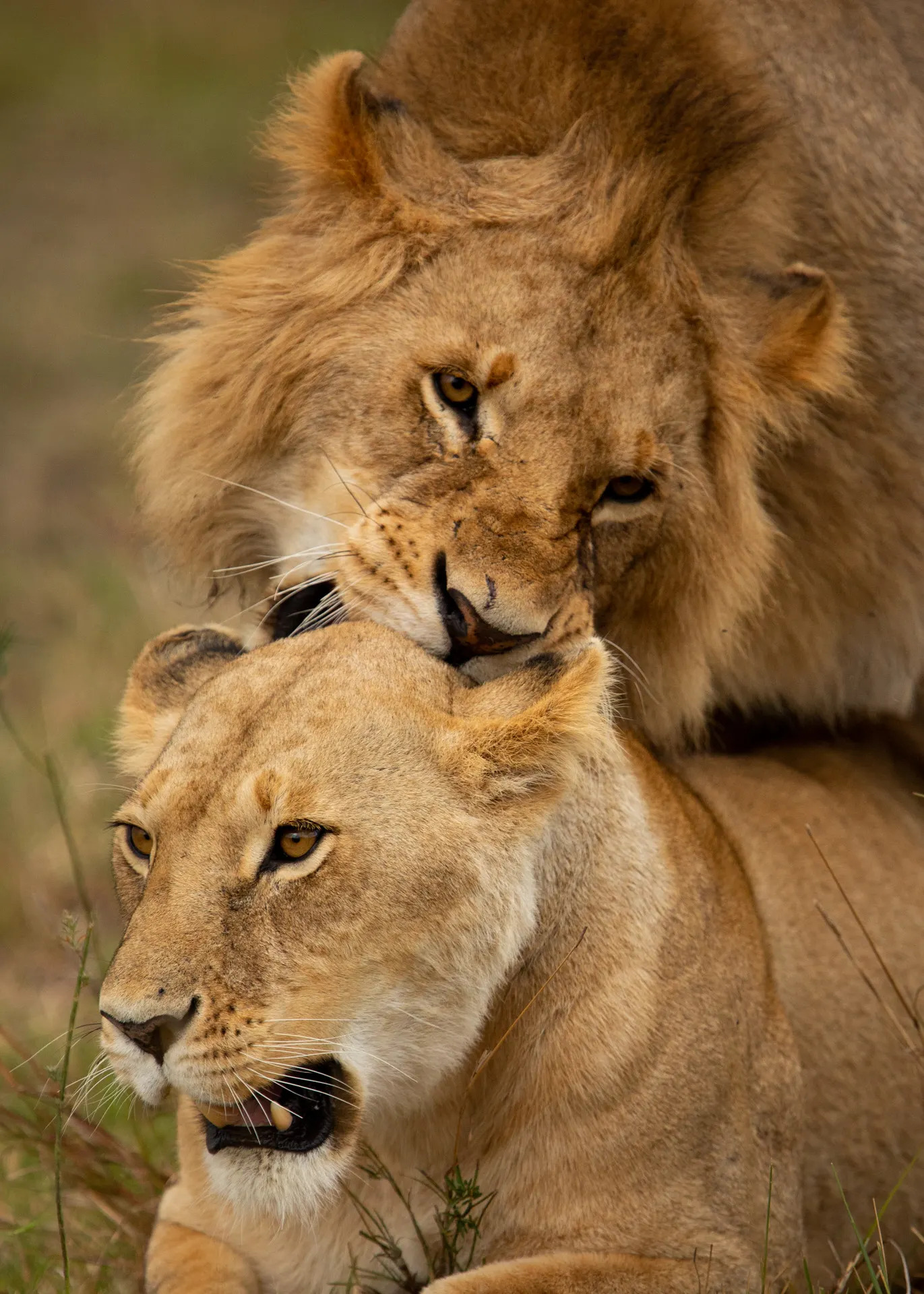 Others stay, claiming the ultimate prize of land and lionesses. [f 4.0, 1/5000, ISO 1000, +0.33]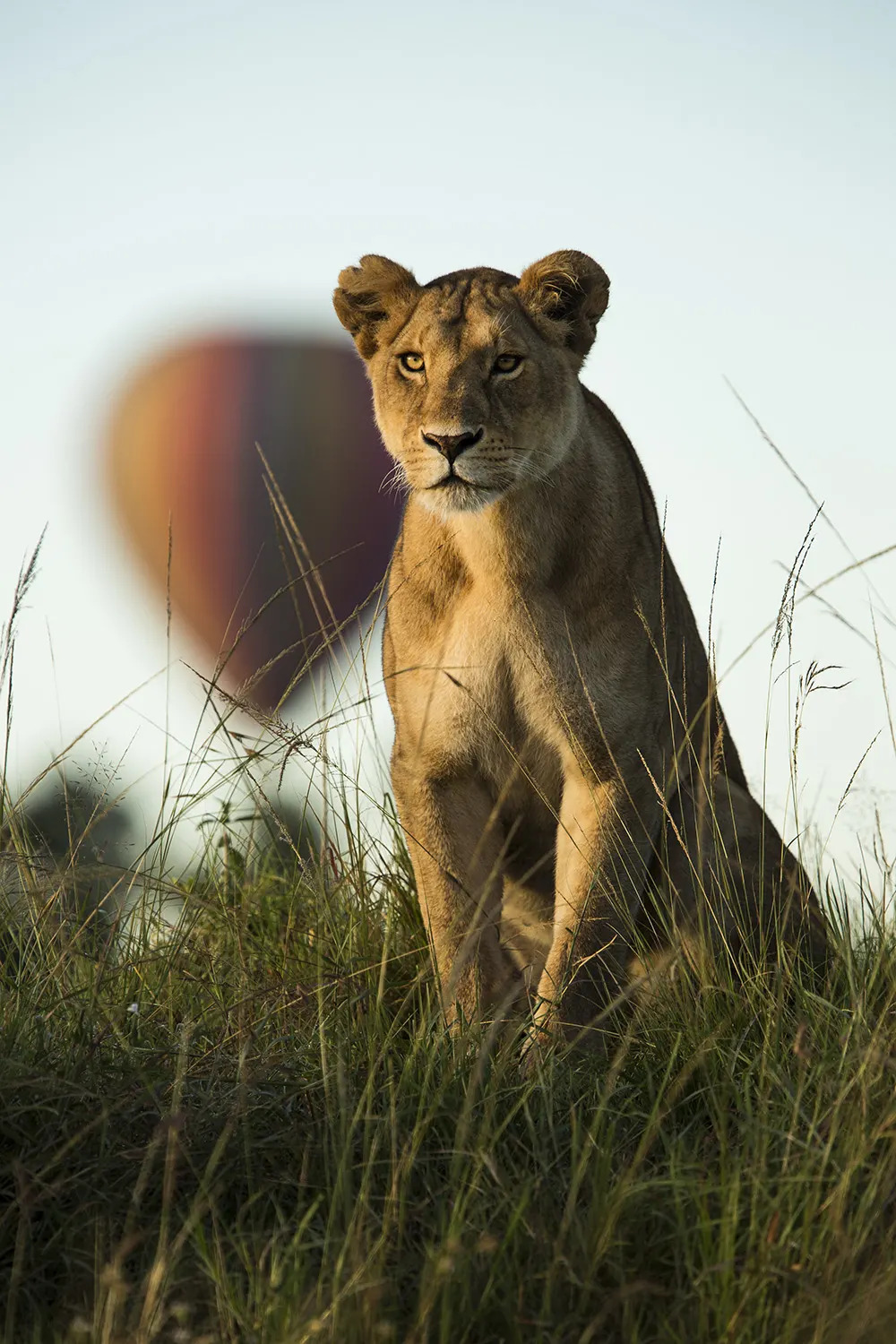 I am fortunate to be able to go out each day in search of Africa's largest cat. To drive around in the grassy plains of the Mara, hot air balloons drifting overhead and the air punctuated by the occasional roar of my spirit animal. [f 4.0, 1/1000, ISO 320]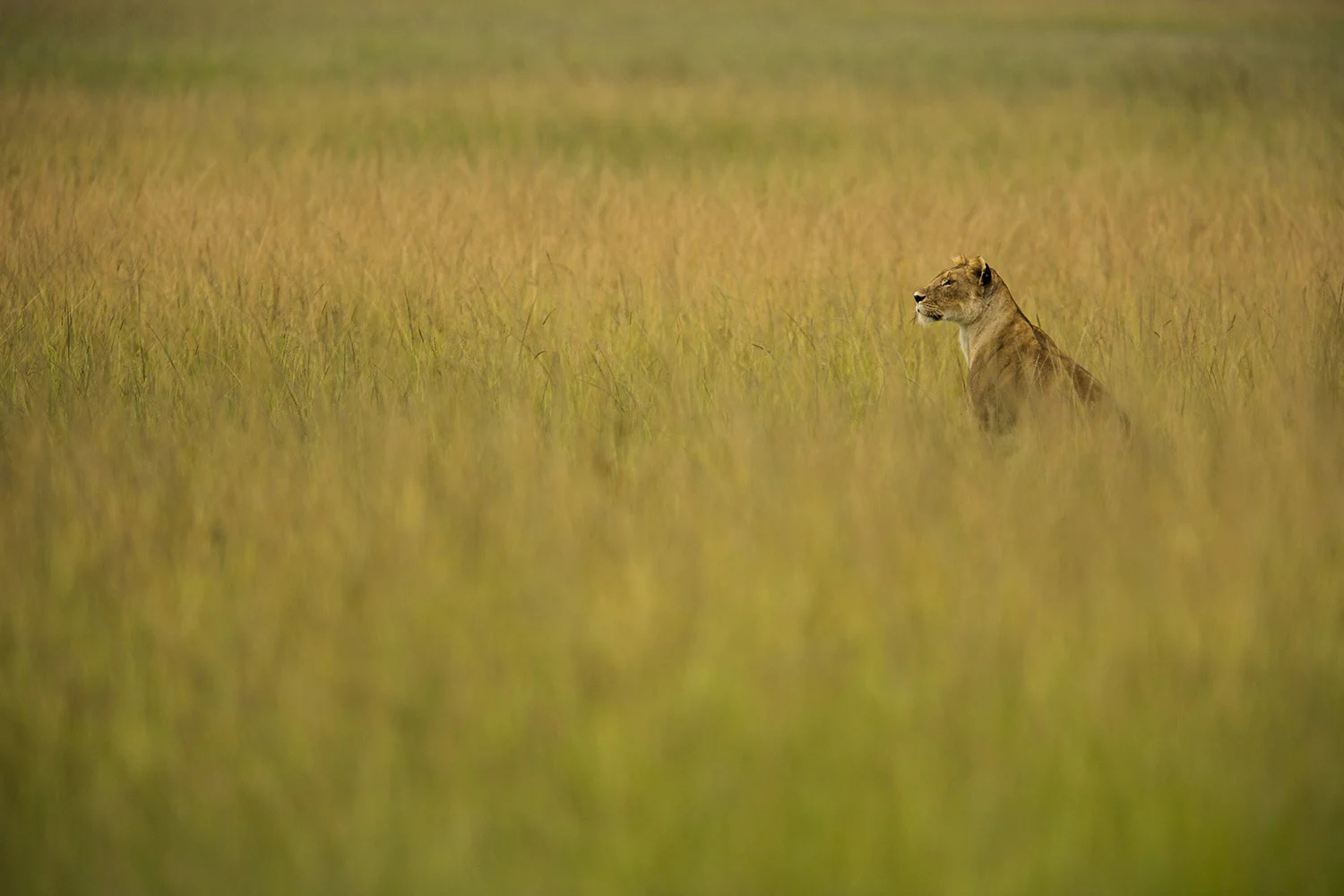 It is scenes like this, and being able to photograph them, which makes me excited to wake up each day. I can assure you I never take this for granted and I invite you all to come and join me at Angama and come in search of the mighty lion. It will change your life. [f 4.0, 1/800, ISO 500, +0.33]