From Pied Crow* to Suspended in Mid Air**
We delight in sharing the history of Angama Mara and this week's story, written by our dear friend Sarah, offers our readers not only a peek into times gone by but is also a story with a romantic ending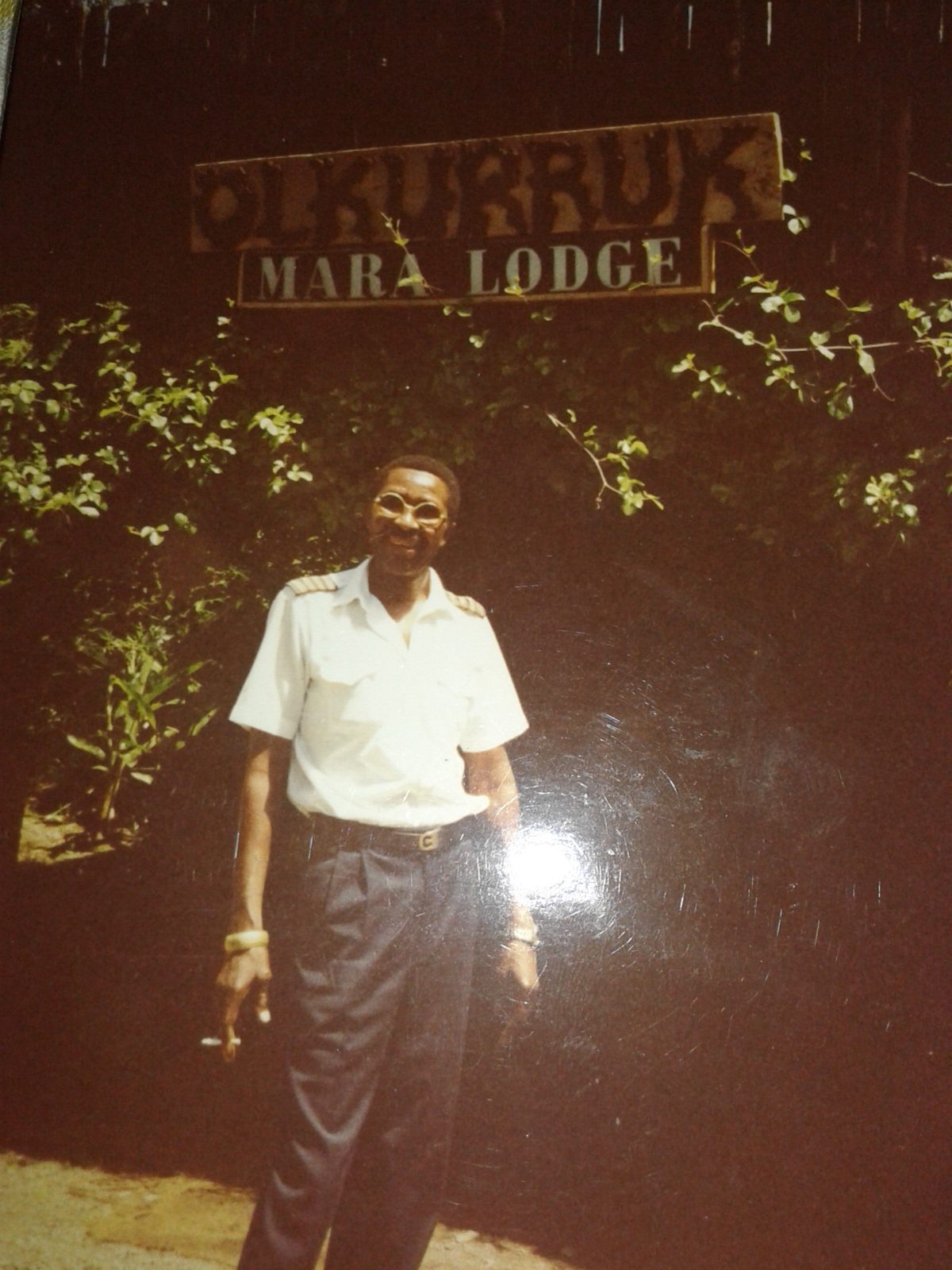 My name is Sarah Tunai, 'then known as Sarah Tomno'. I worked at the 'then Olkurruk Mara Lodge', now Angama Mara, from December 1992 to December 1993.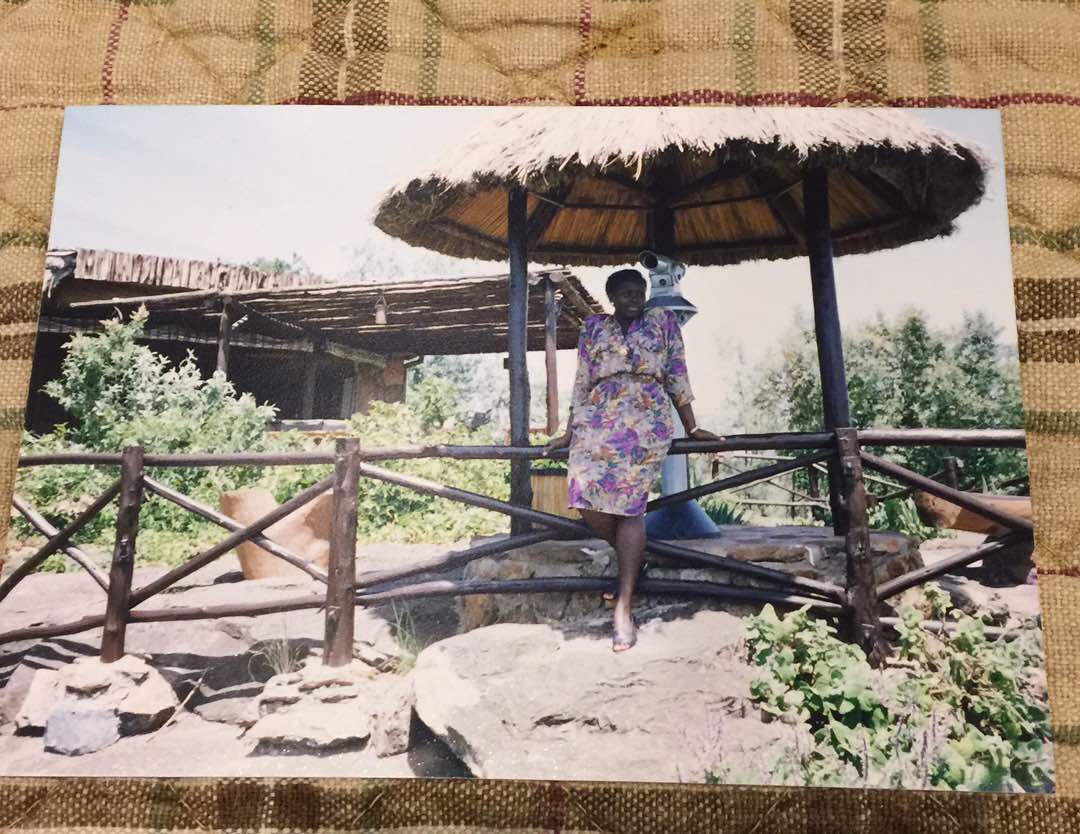 To this day I hold wonderful memories of my time at Olkurruk. Still fresh from college when I was young, single and carefree, I spent 12 happy months there after graduating from my Hotel Management 3 year degree at Utalii College in Kenya. My posting to the Mara was a promotion from trainee manager at Trade Winds Beach Hotel in Diani and Ngulia Safari Lodge in Tsavo West National Park to assistant manager at Olkurruk. My role involved assisting the general manager in overseeing the lodge's operations: checking on daily occupancy; guest relations; HR; financial reporting; and interacting closely with the neighbouring community who visited the lodge regularly.
Olkurruk was the youngest property to be acquired and managed by African Tours & Hotels Ltd, a semi-autonomous parastatal company which managed 16 hotels and lodges across Kenya. Olkurruk was the most prestigious lodge in the group at the time thanks to its breath-taking views of the Mara Triangle. It was made even more popular by the fact that it was linked to the life story of Karen Blixen and for being site of the filming of the movie, Out of Africa, which drew much interest from our guests. The lodge was luxurious by the prevailing standards and even had its own private airstrip.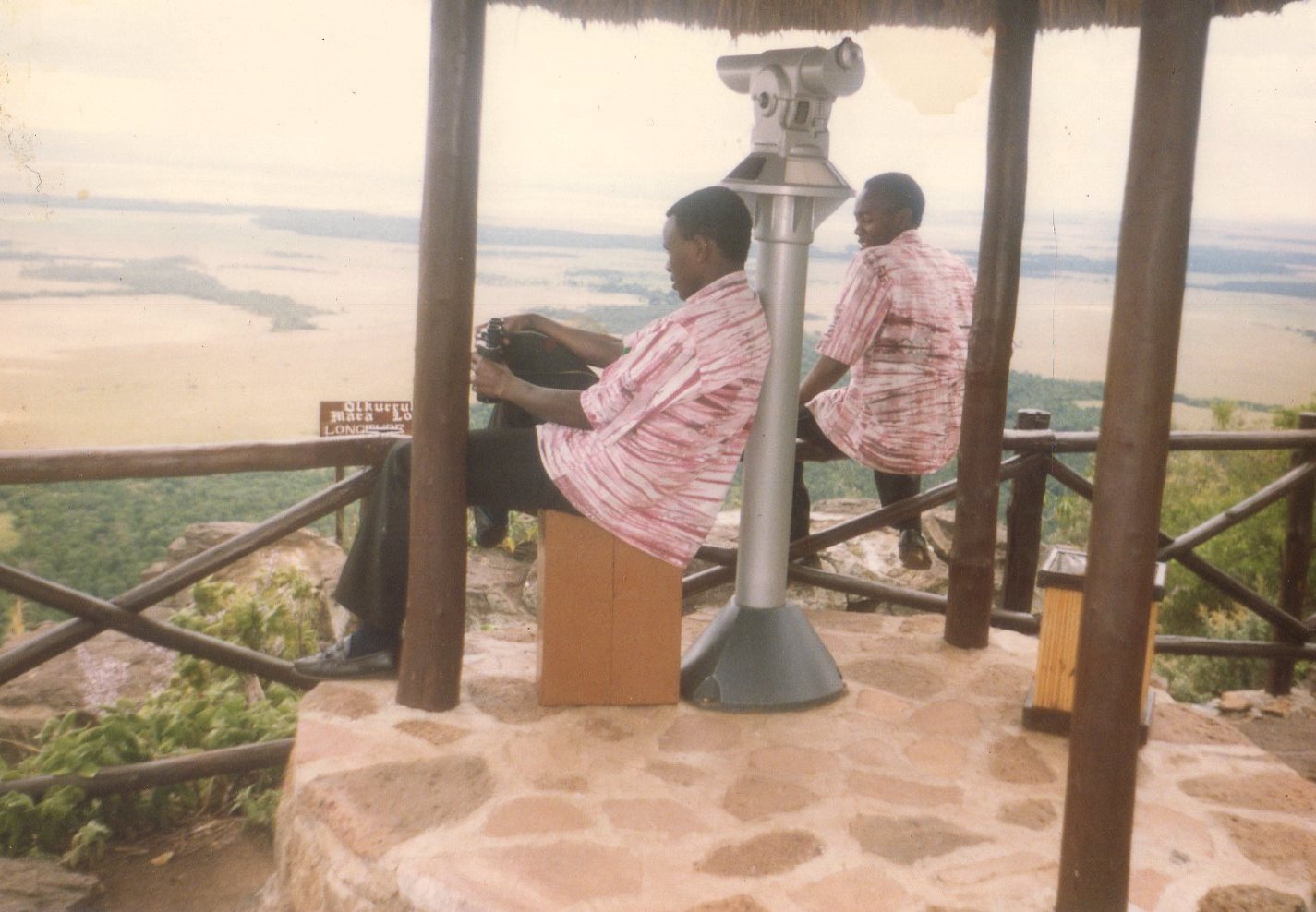 The style and interior decor borrowed heavily from traditional African/Maa influences ranging from the grass thatched rondavel guest rooms to the huge round mazeras (sandstone) half-wall restaurant with roll-up canvas blinds. Hard wood, Maa beadwork, spears and calabashes adorning the walls, sisal straps on wooden stools and dining chairs upholstered in fabrics of red ochres and black motifs all added to the glamour of the lodge. Egyptian cotton linen bedding with zebras stripes and high quality branded crockery imported from England delighted our guests. A modern solar hot water system feeding cubical showers, two standby generators, a dam and water purification system all ensured our guests were well taken care of. The bar right on the edge of the cliff (now North Camp) had an unobstructed view of the Mara enhanced by a vintage powerful spotting scope still in use at our neighbouring lodge, Bateleur Camp.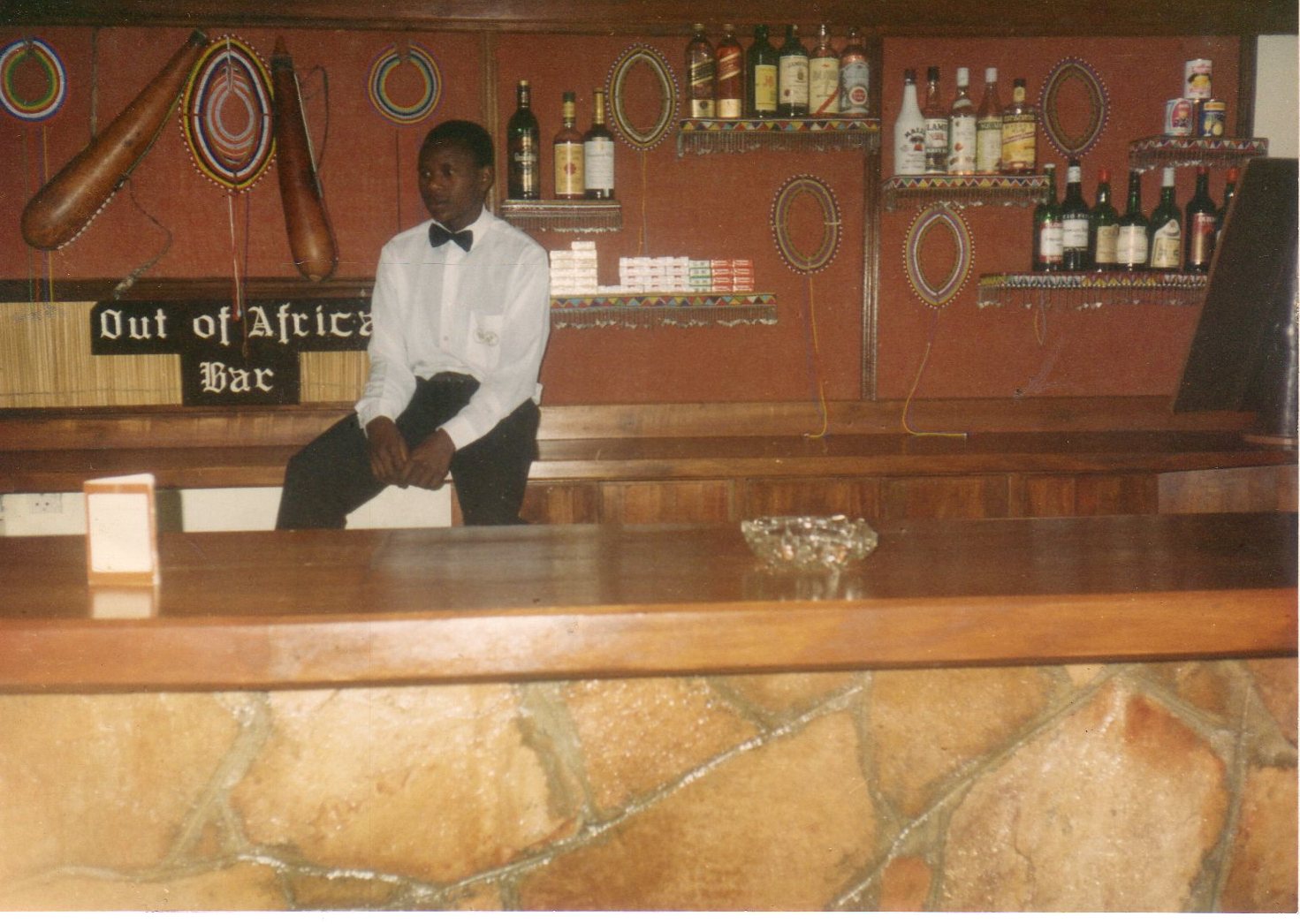 Differences between then and now would mostly be communication technology and infrastructure. There were no mobile telephones and communication was via the over-over radio-call system. The Mara was considered a hardship zone for company staff with the only reprieve being a monthly return flight from Wilson Airport. During the rains roads to the lodge were very rough and poorly maintained resulting in bridges flooding and access to the escarpment would be cut off for our guests and supplies. Going to our neighbouring towns of Kilgoris or Kisii for supplies or staff pick-ups and drop-offs was a nerve racking experience caused by having to drive through the bush to avoid getting stuck in the mud.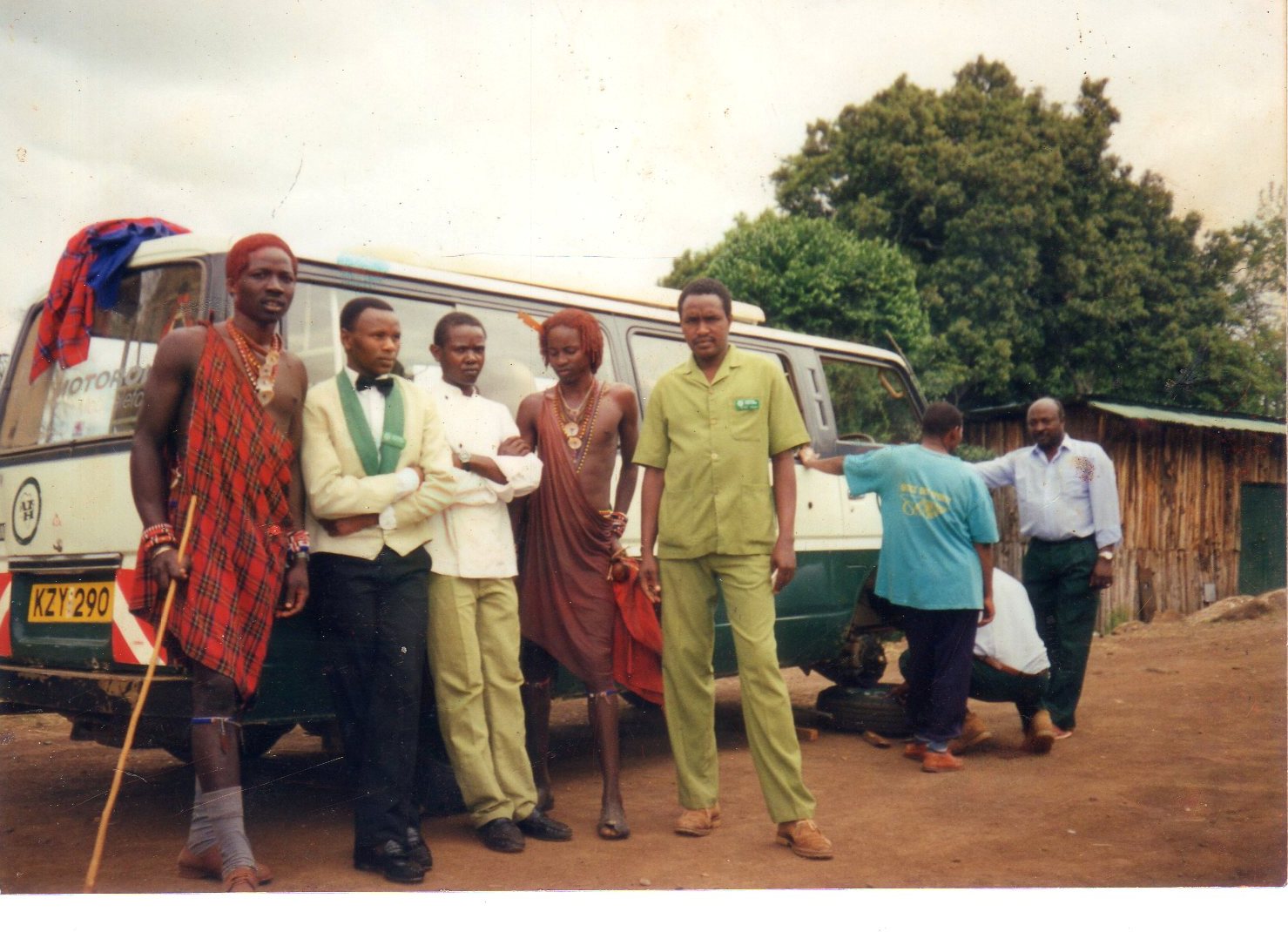 My most memorable encounter at Olkurruk lodge was meeting my future husband, Samuel. As was the habit, after a busy day we settled down to have dinner at the managers' corner table. We were joined by a visitor who had been described to me as the young man who was studying at university, uncommon at the time for a young Maasai. As we settled down to have dinner a very heated political conversation ensued and I must have said something about the need for the Maa community to take the education of its girls seriously. Out of nowhere the young man declared that he was going to marry me, which of course I laughed off as a joke. Weeks turned into months of persistent and rather awkward radio calls and rendezvous I ended up becoming Samuel's wife. I soon came to understand that Samuel is a persistent go-getter who doesn't take no for an answer and has always been passionate about his community seeking to better their circumstances. Hence it is no surprise that he ended up as Governor of Narok County and my current status of First Lady
Angama Mara is definitely a total transformation and enhancement of the former Olkurruk, with the benefits of modern technology and added facilities like gym and swimming pool and each tent having an unobstructed view of the Mara. It was impossible to get such view from the comfort of your room in our little rondavels.
Pied Crow*: Olkurruk in Swahili
Suspended in Mid Air**: Angama in Swahili
About the author:
Upon becoming the First Lady of Narok County in 2013 Her Excellency Sarah Tunai has been engaged in several community projects achievements. In 2015 Sarah was awarded a UN Commendation Award for her work in support of eco-manyattas, the modernized environmentally friendly manyattas that she has been championing, and her campaign against female genital mutilation as well as her ongoing programme in support of girl-child education.
Note from the Editor:
This is the second story we have shared on the history of Angama Mara. Please read Ghosts of Lodges Past here.