From Hive To Table – The Great Honey Harvest
With tales of sleepy bees and buckets of honey, Alison Mitchell decided to join the Shamba keepers on a nocturnal harvesting mission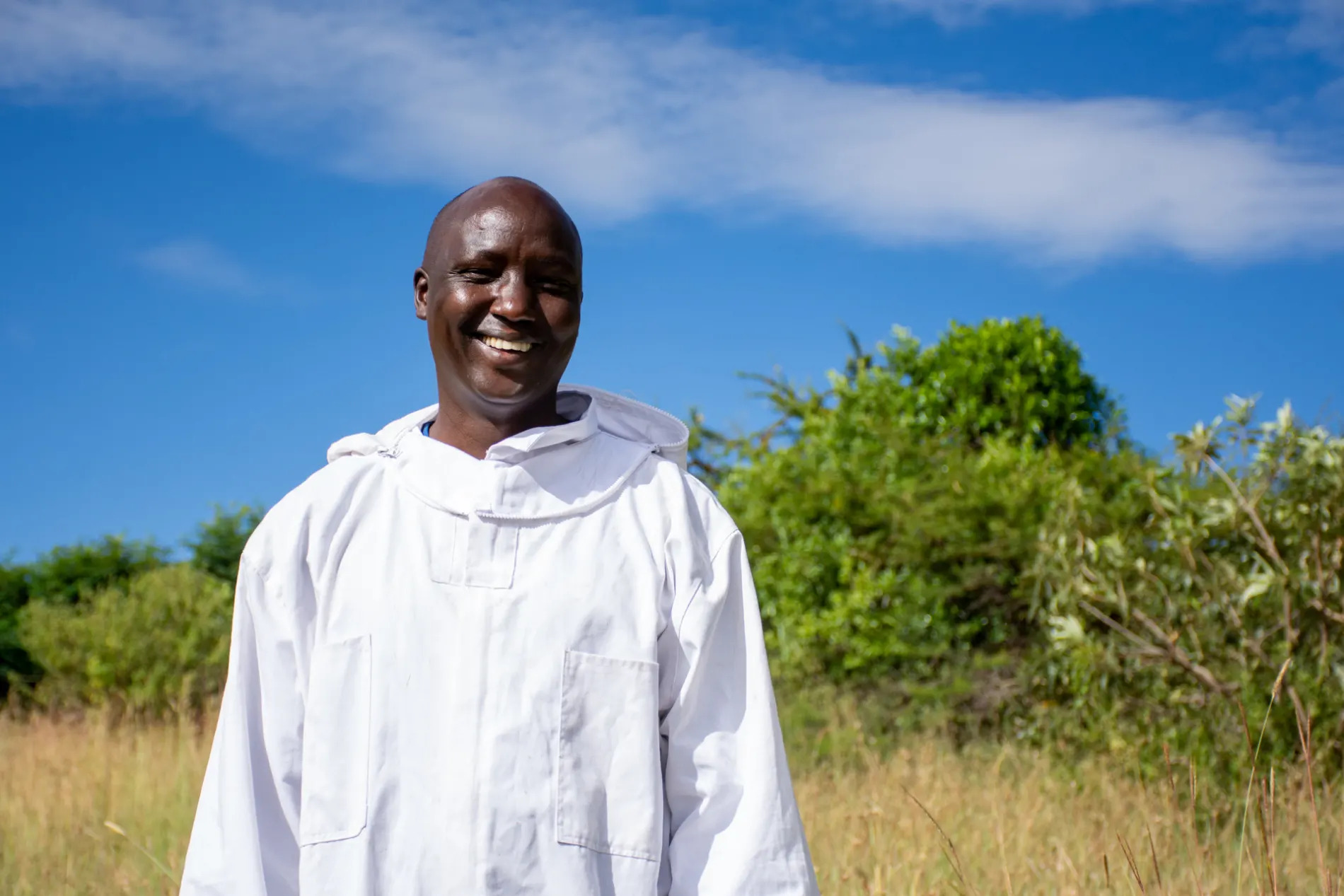 It all started with the statement: "At home, I have 40 beehives that I regularly harvest and I have never been stung." I was intrigued. "Bees don't sting at night," Naliki continued, as he explained the process of harvesting honey from the hives. "You make a fire and you smoke them out – the bees fly away and you go and take the honey." How obvious, I thought.
"No suit or protective wear?" I asked. "No," he said emphatically.
The harvesting of one of Angama's beehives was planned for the last evening of our stay, so of course we had to go along and see for ourselves whether Naliki's tale was fact or fiction.

When I asked how he knew that there was honey in the hives, Naliki explained that the time for harvesting honey is during the flowering season. "When the flowers start to drop, you know it's time to harvest the honey. The more you harvest, the more the hive will produce. If you leave a hive for a year and you look inside, there will be nothing left as they will feed on it," he said.
In a year with good rain, that could mean as many as three harvests. More rain, means more flowers, and more honey – that's how it goes. "I will collect 10kg on a good harvest," explained Naliki.

Word about the honey harvest got out, and in the end we were quite a crowd of curious and brave spectators. Once Cyrus – Angama Mara's Chief Engineer – heard about our plan, he went off in true Cyrus fashion and purchased a brand new beekeeping suit for the occasion, much to Naliki's annoyance. "It's too hot in here," he said repeatedly.
Apart from the fancy white suit, it was clear that we were doing this the traditional way. We all gathered around the Shamba deck while a few members of the security team made a little fire, lighting it with two sticks and a spear. Next, we followed Naliki down an overgrown path to the hives holding a burning ball of flames. They use a special plant / kindling that produces a lot of smoke yet burns fairly slowly.

We all stood in silence and watched as Naliki opened up the hive and began to smoke out the bees. The hum started out soft and low but it soon grew louder and before long, there were bees everywhere.

They were certainly not sleepy, they were angry! The cry of "Ow, ow, ow" was the sound that was now drowning out the bees. Someone was stung at least every minute, and so the myth was shattered.


Out came the honey and honeycomb – more and more of it until the 10-litre bucket was almost full. "There were still two more, but I was tired," announced Naliki as he closed the hive and took off his hood with bees still buzzing around him.

Once we were back on the Shamba deck, it was time to taste Naliki's harvest. I've never tasted anything sweeter! We each took turns sampling big chunks of warm, waxy honeycomb oozing with golden honey.

"When it bounces back up after it drips, then you know it is good honey," said Cyrus, as he grabbed a large chunk for himself.
Tyler and Jeff were attempting to take photos and simultaneously avoid being stung, which proved impossible. Tyler came out tops with a total of four stings, although who knows how many Naliki had – our theory is that he's been stung so many times, he no longer feels it.