This week, an exceptional sighting got Adam thinking about all things leopard. How fortunate we are to be in the midst of witnessing the rise of one of the Mara's great leopards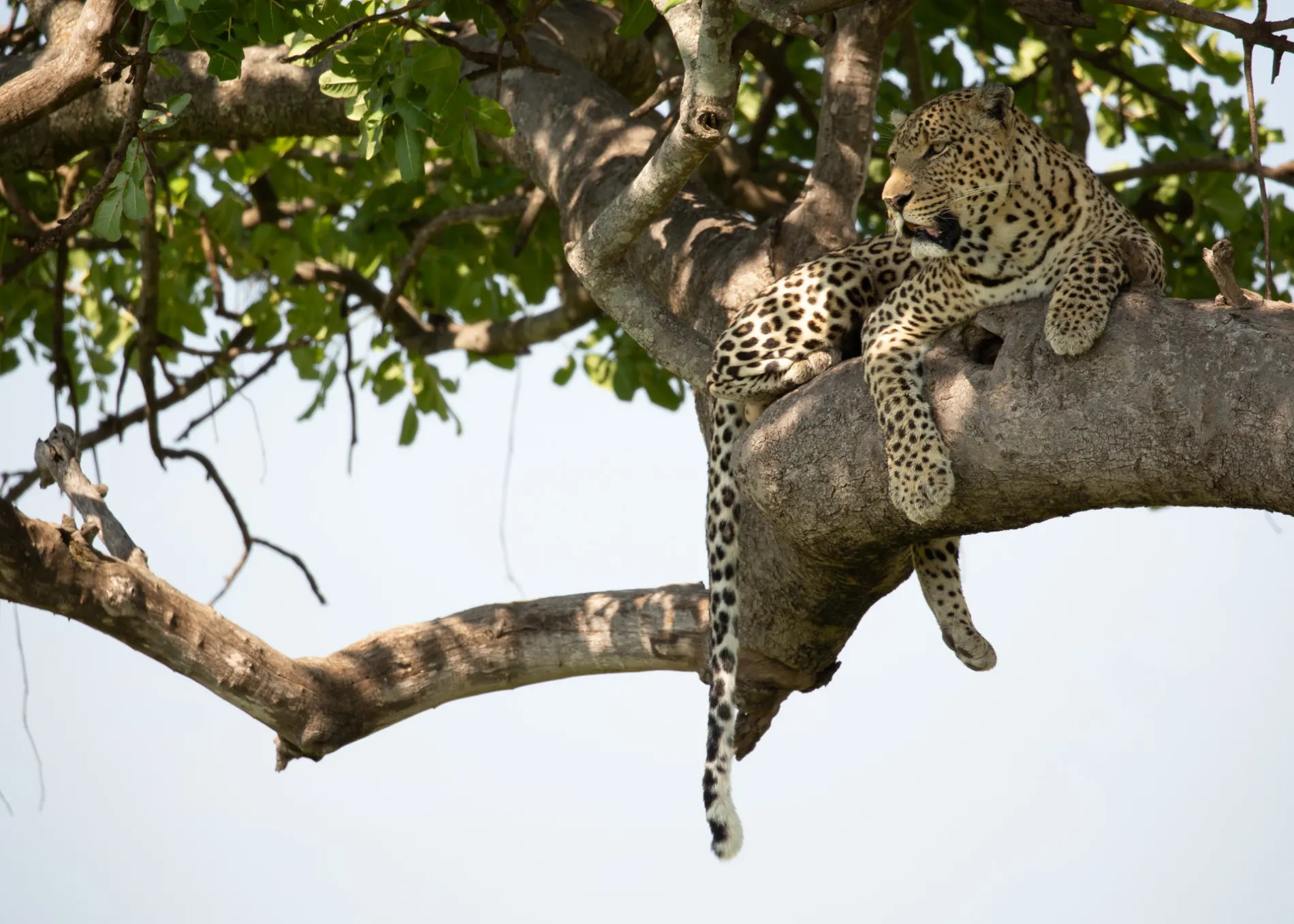 He is a legend in these parts; known by local guides and rangers as The Shepard Tree Male. With not an ounce of fat on his body, he moves with confidence through the long grass – it's as if he simply couldn't care less. I have written about him before, but it's time for us to revisit the Mara Triangle's most dominant leopard. [f 5.6, 1/500, ISO 250, +1.33]
What amazes those who know him is just how far he travels. Defining a leopard's home range is always difficult to do. It varies from habitat to habitat and changes all the time. Ultimately, it is the availability of prey and potential mates that determines the land a male leopard must control. Research done in the central Kenyan county of Laikipia puts the average male home range at 33 square kilometers. What I know, however, is that this male leopard is special. The land he covers is vast! [f 5.6, 1/1000, ISO 160, +0.67]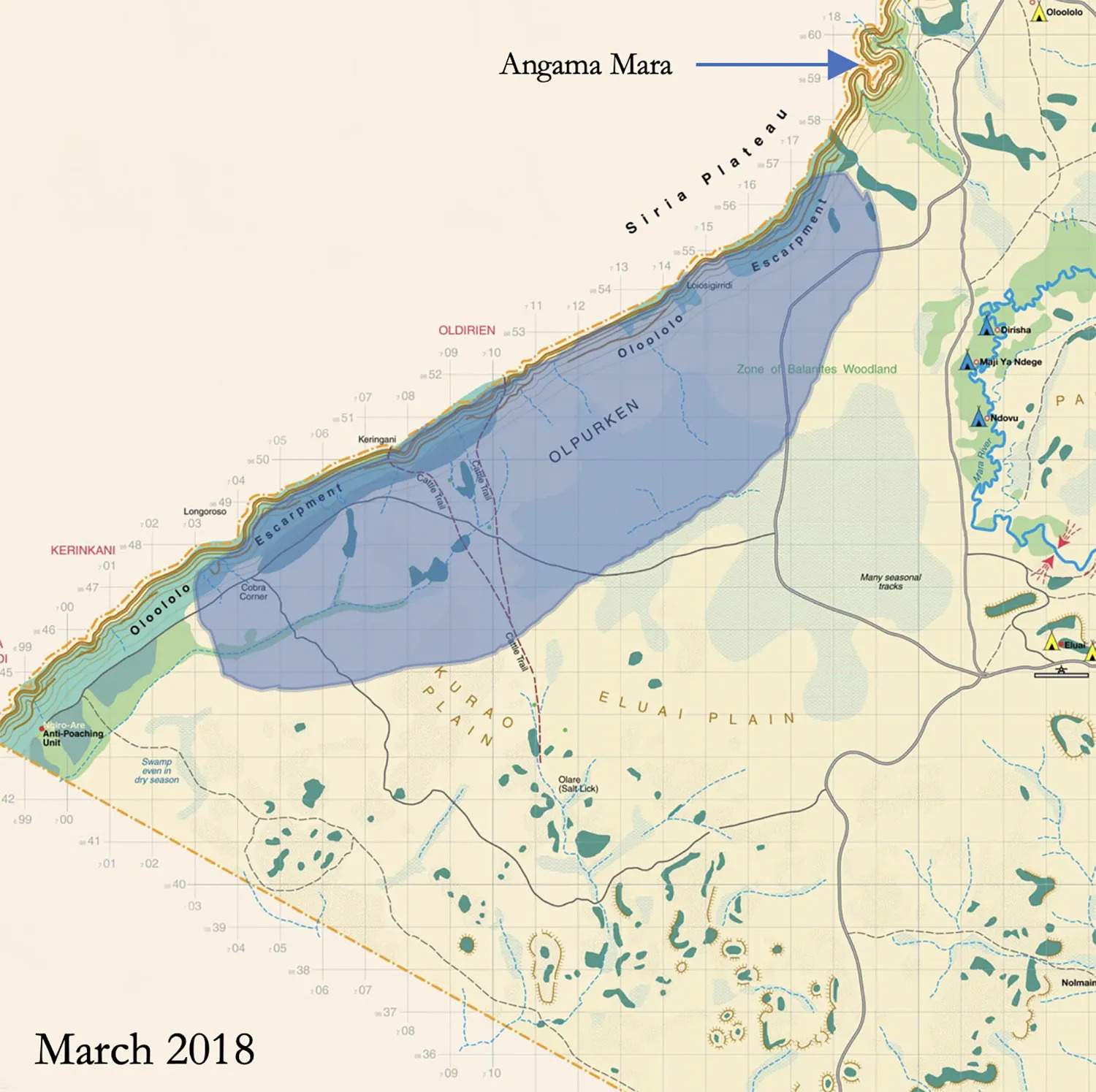 When I first arrived at Angama Mara, I set up a small research project to document the leopards in the Triangle. The first step was to create a database and identification guide to as many individuals as possible. Next, I mapped their movements. This is the map I put together back in March 2018 to show the land we believed the Shepard Tree Male was using at the time.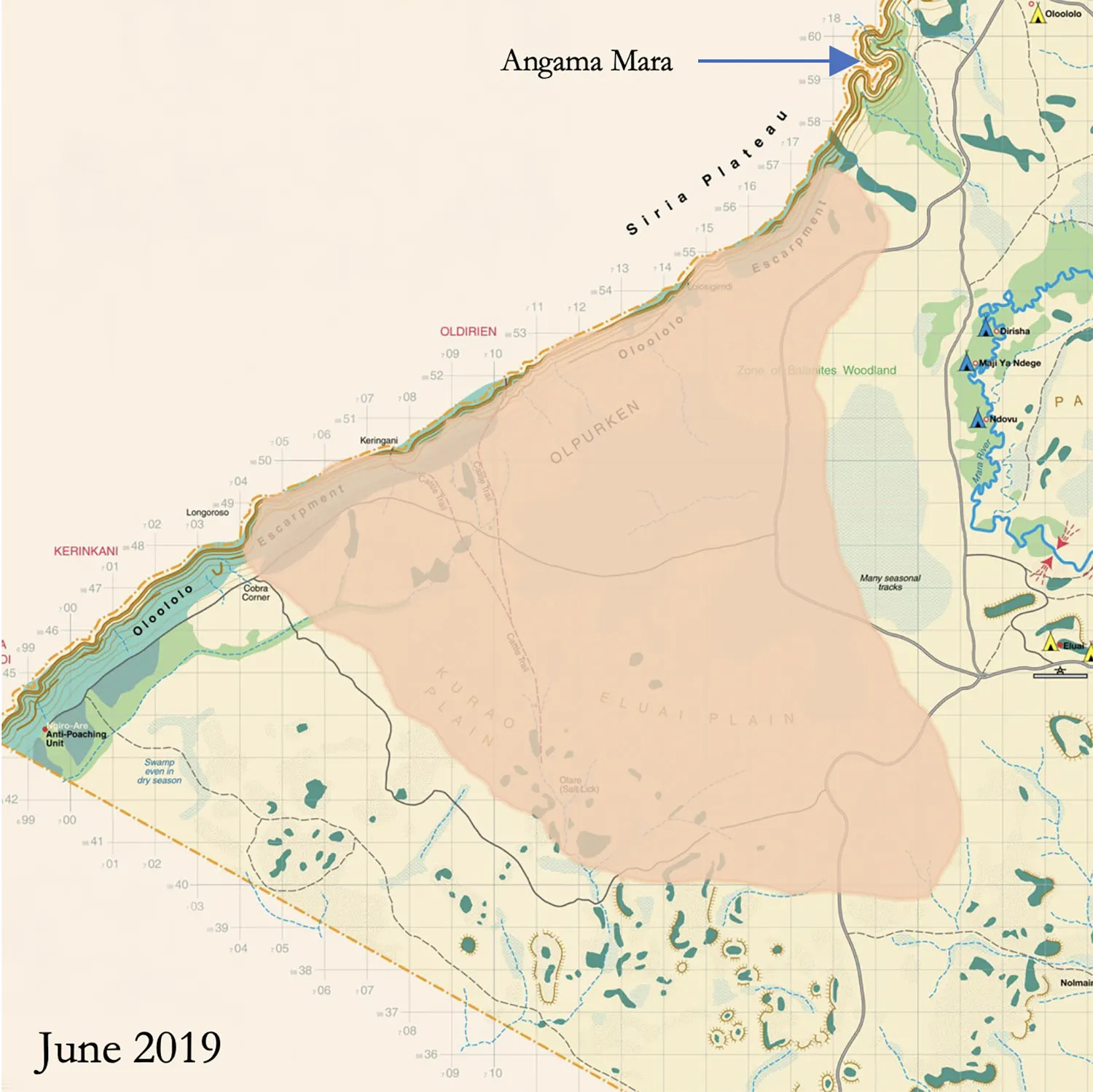 After dozens of additional sightings by the Angama guiding team, I can now redraw this map to show the current territory of this male. It is gigantic. Plotting the rough area onto Google Earth, I approximate that he uses 156 square kilometers. That is roughly 30% of the entire Mara Triangle.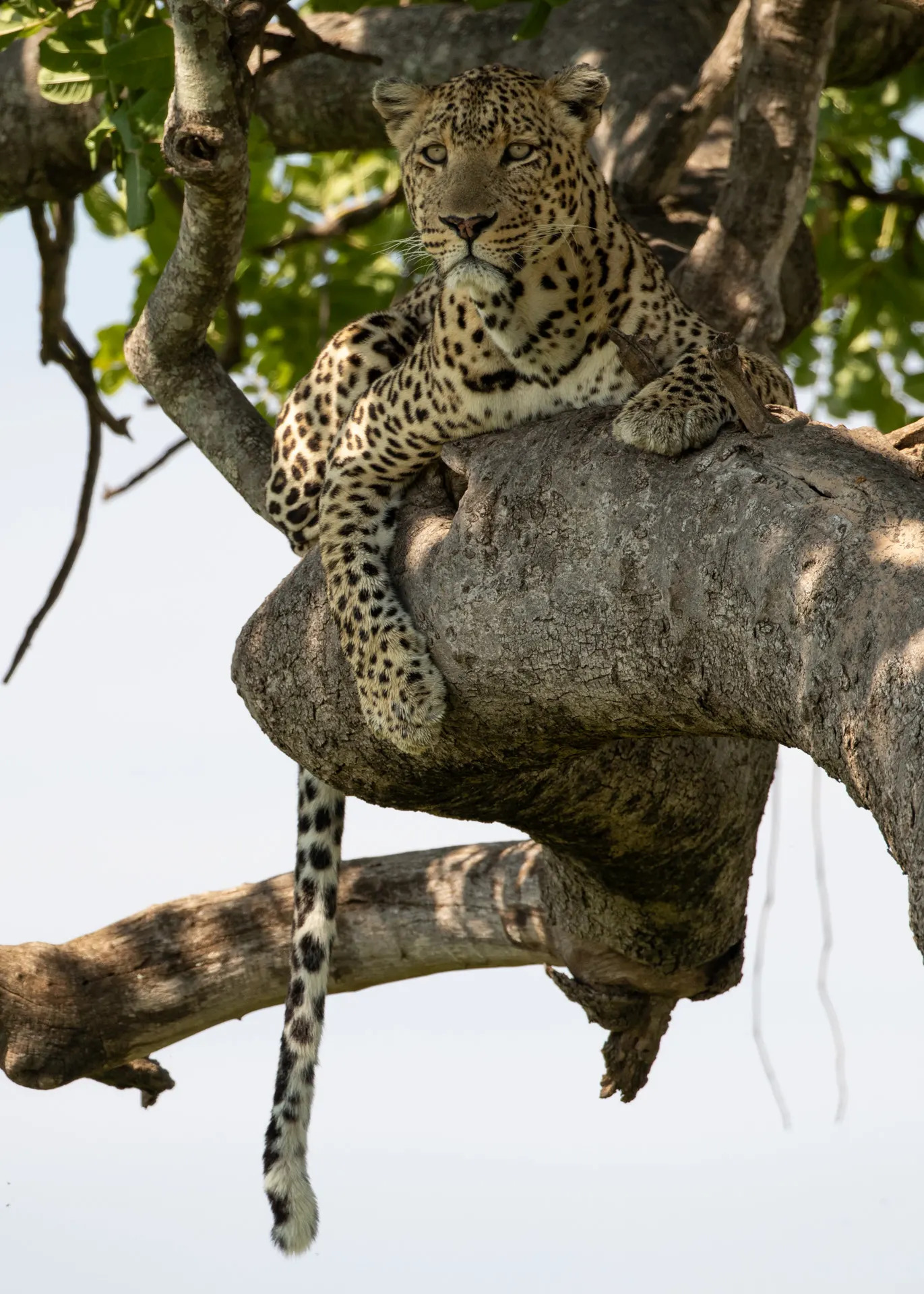 We are still trying to work out exactly how many male leopards abide within the Mara Triangle, but our educated guess puts the number at between five and seven individuals. [f 5.6, 1/500, ISO 160, +0.33]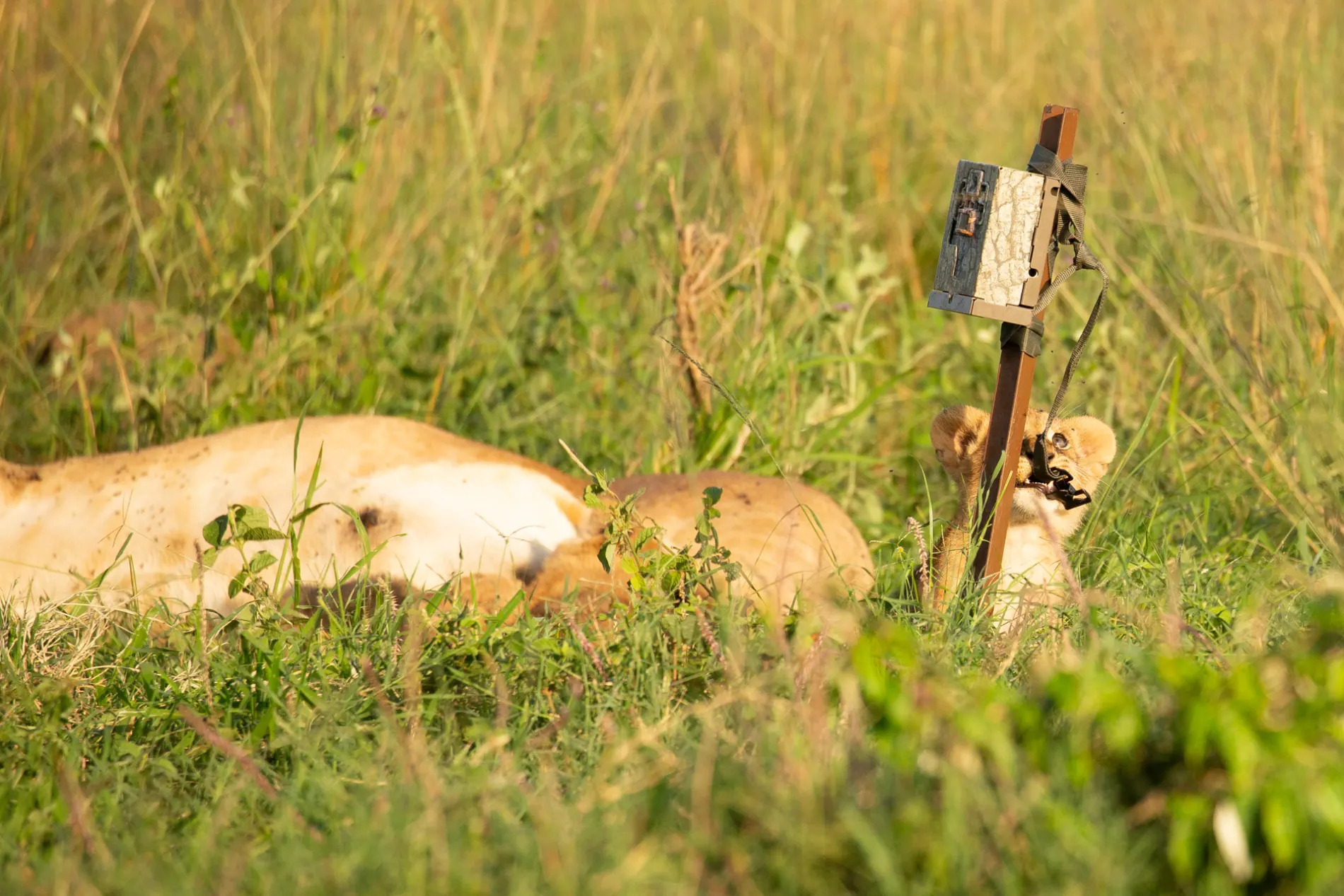 Eve Hills, a researcher from the UK, is in the final stages of a camera trap survey which we are hoping will shed more light on leopard (and lion) numbers in the area. [f 5.6, 1/1250, ISO 800, +0.33]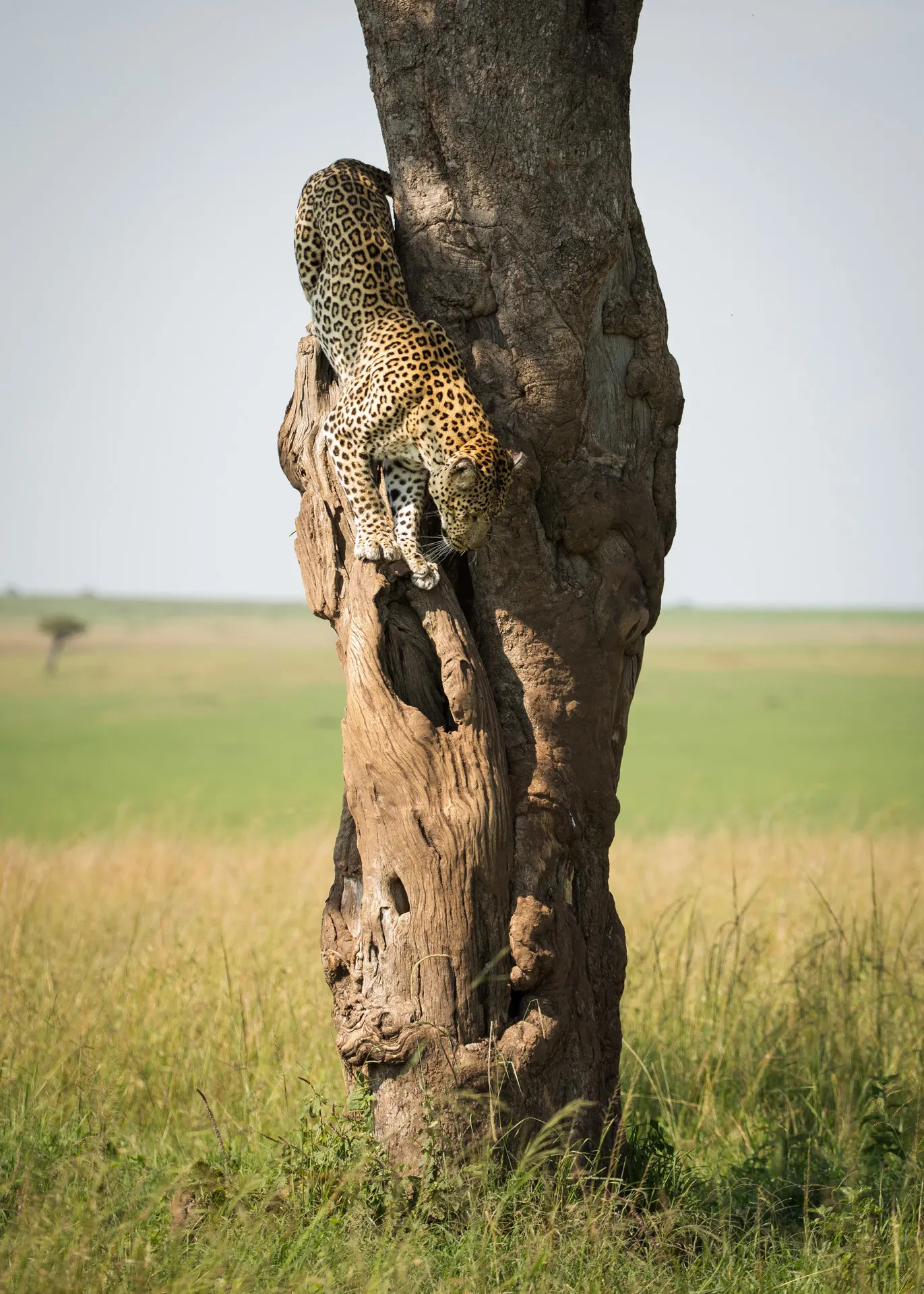 There is no doubt that sightings of the Shepard Tree Male rank highly amongst the safari highlights of all who are privileged to see him. [f 5.0, 1/800, ISO 500, +1.67]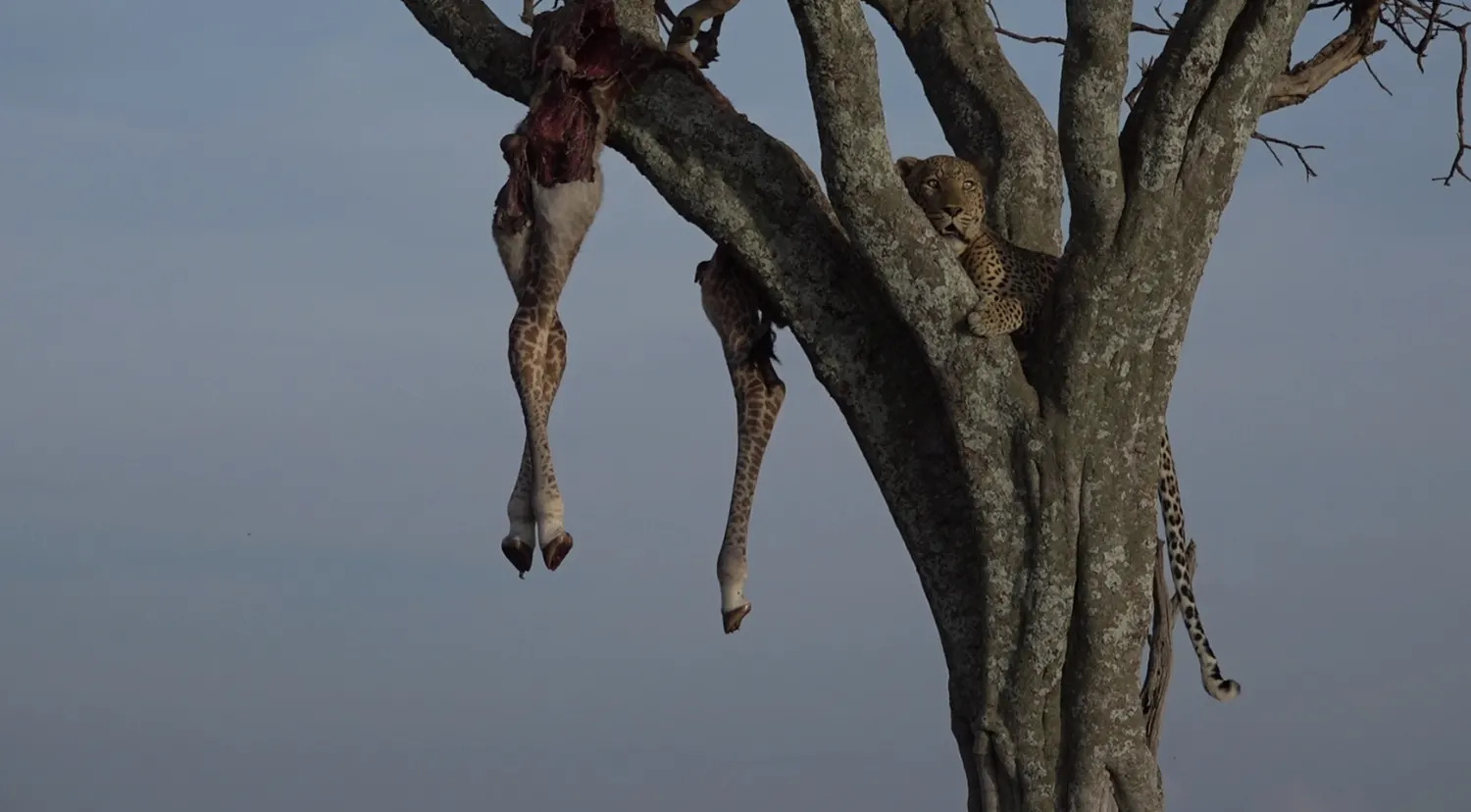 His power is phenomenal, as can be seen in this November 2017 screenshot taken from a SafariLive recording.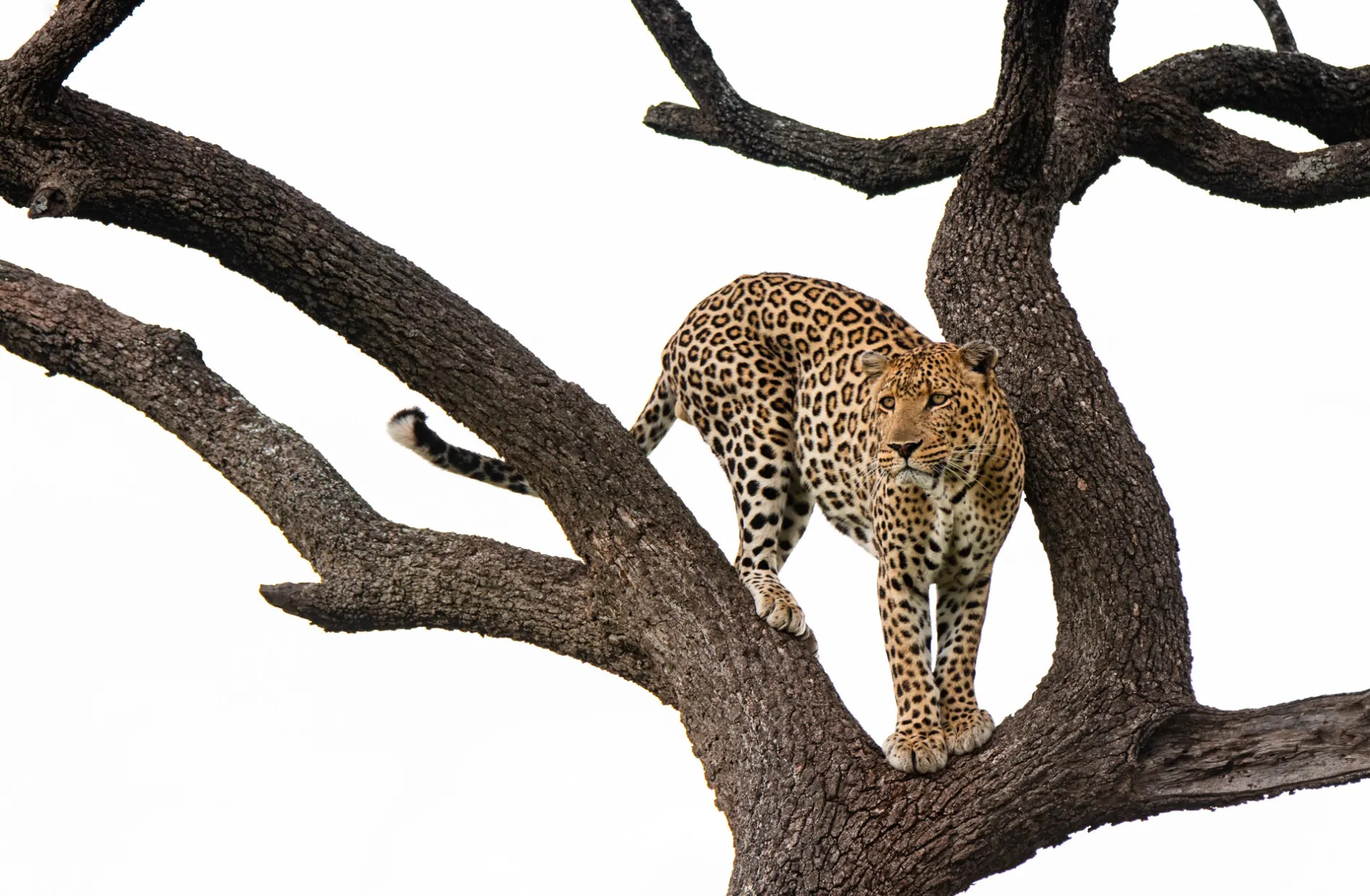 A gorgeous photograph by Jeff Thige. Taken a few weeks ago, this photograph illustrates the sheer beauty of this male and species. How many females are there in the Triangle? In all honesty, we do not know, but the number could be as high as 20. Only time will tell. [f 5.6, 1/500, ISO 250]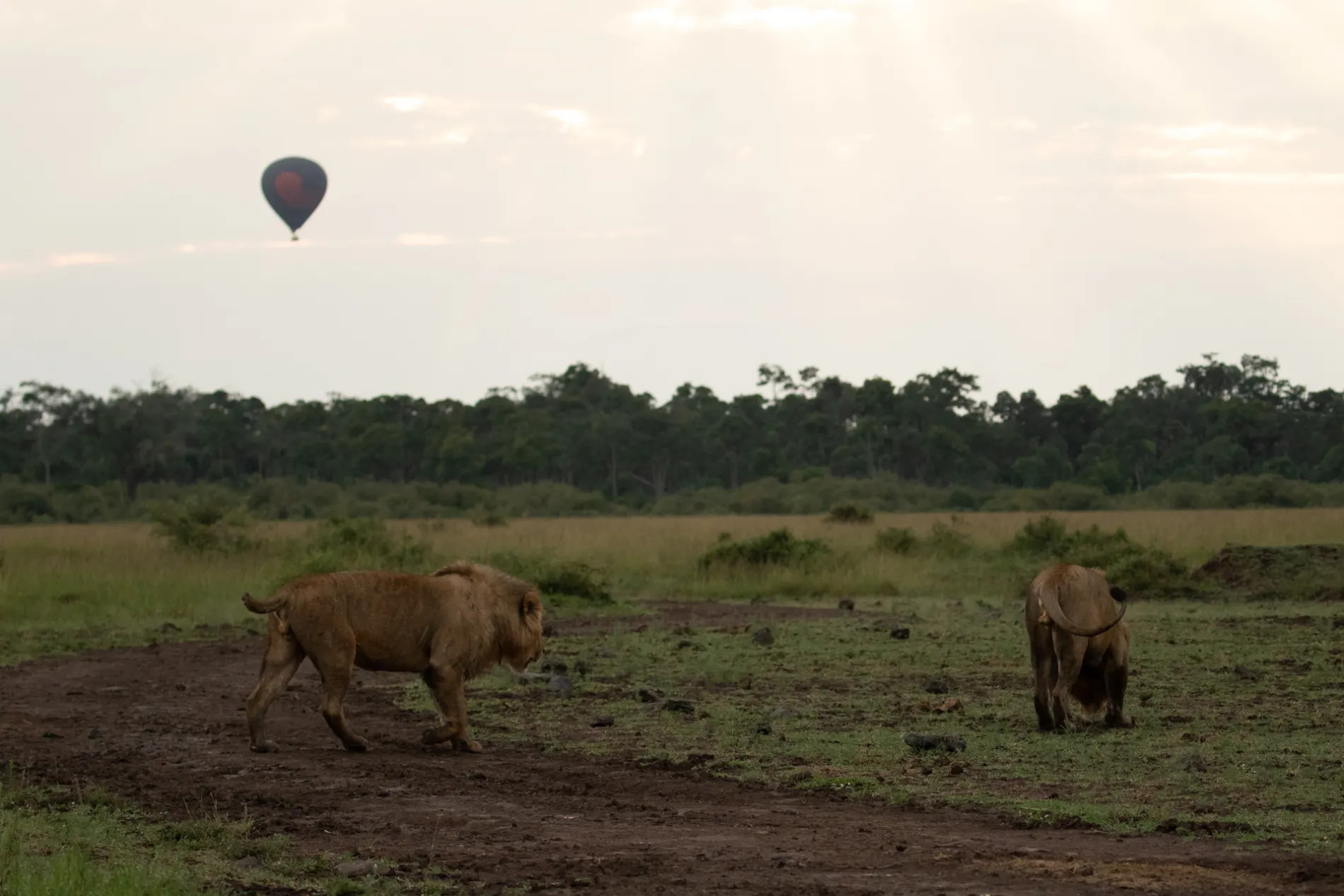 But it's not just about leopards now is it? We are excited to announce that two up-and-coming young male lions have returned to the Triangle, coming from the other side of the river, and I can confirm they are actively marking territory around the Maji ya Ndege / Ndovu area. In this photograph you can see both coalition members. The one at the back is being referred to as 'Prince Mkia' which is in reference to his tail, or lack thereof. The one at the front is nameless at this stage. [f 4.5, 1/640, ISO 1000, +0.33]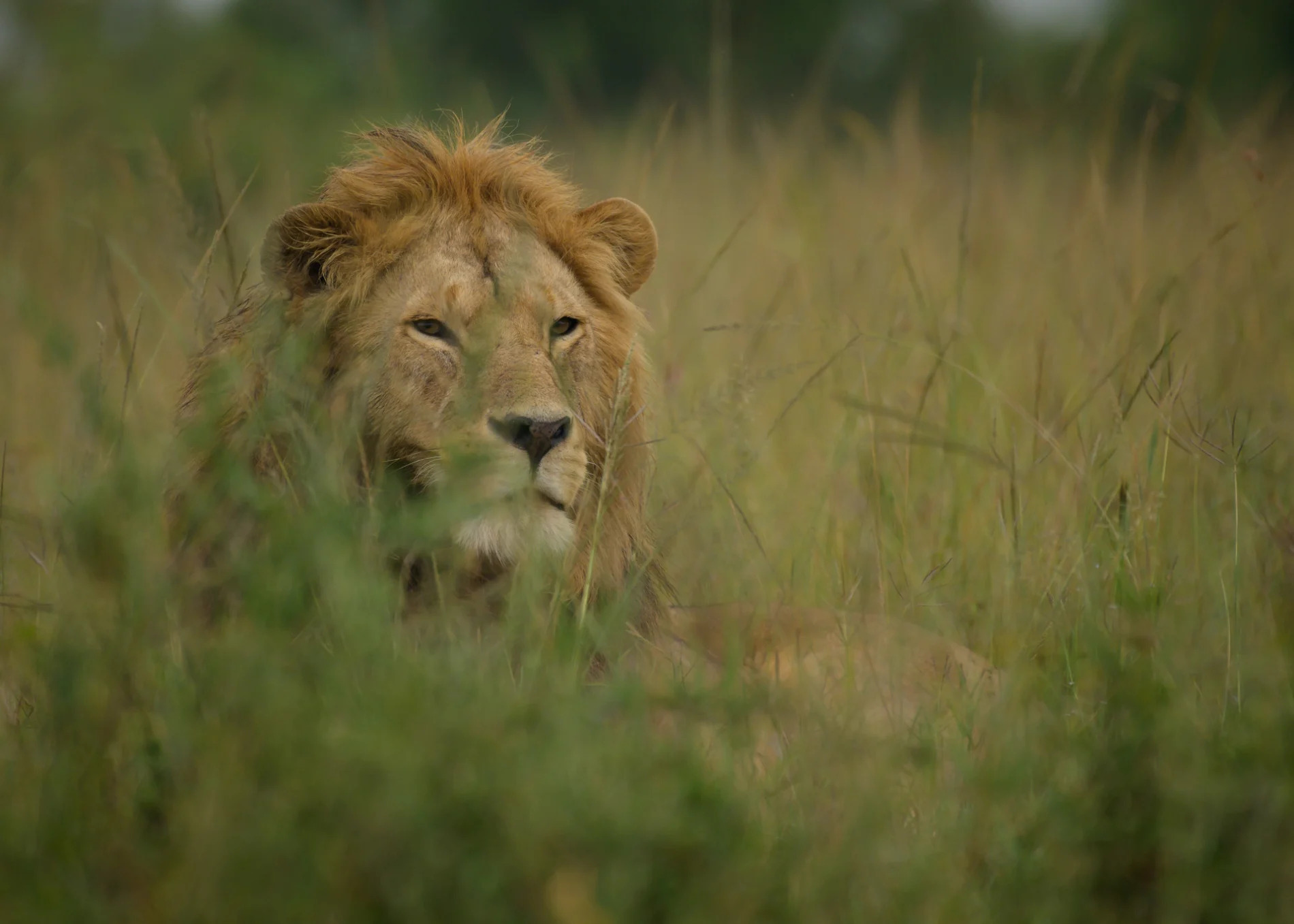 Here, I used the grassy vegetation to create a natural frame – once again this is Prince Mkia.
And here is a better profile shot of his unnamed coalition mate.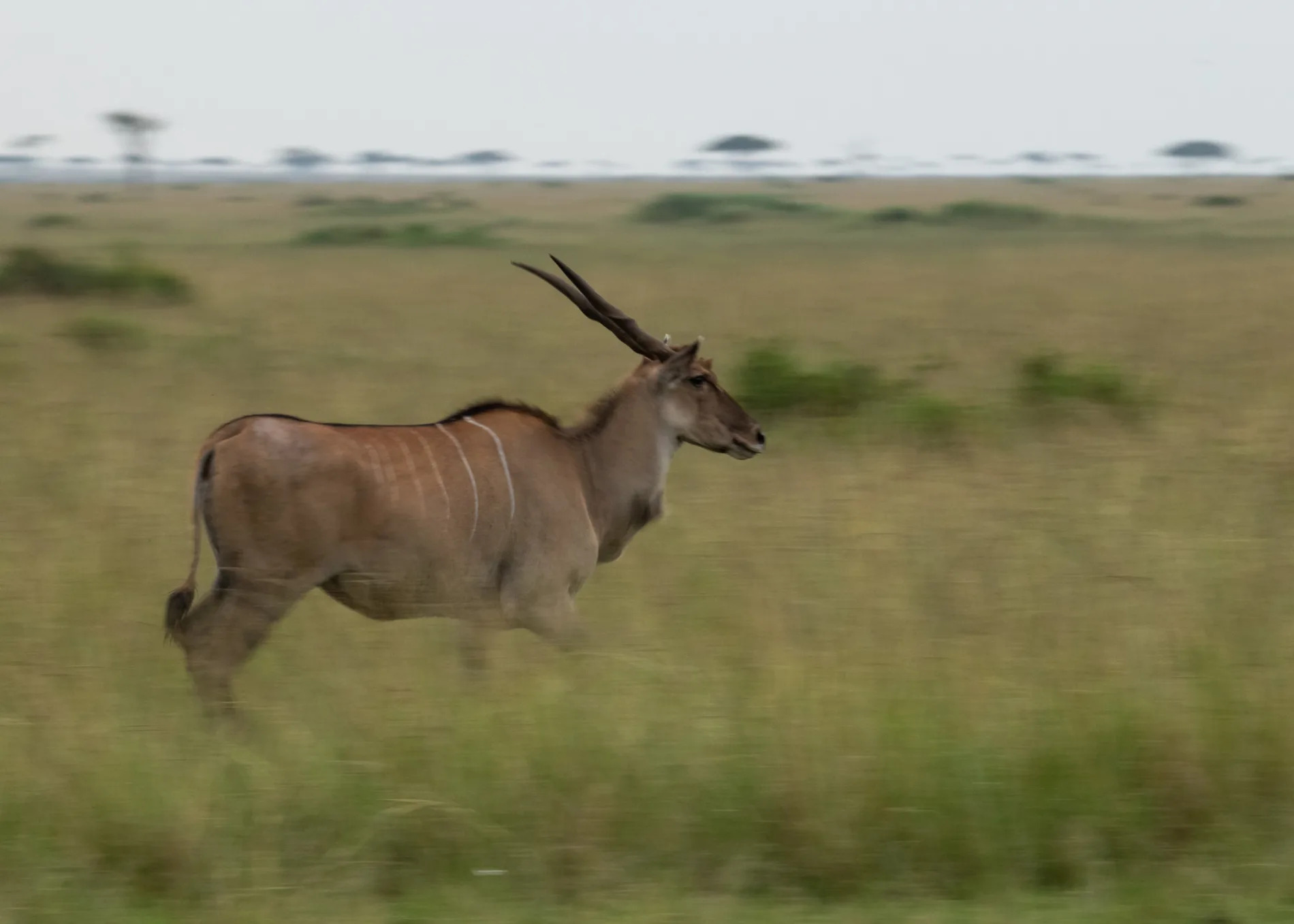 Slowing down the shutter speed allowed me to pan with this eland to show movement. [f 14.0, 1/30, ISO 800]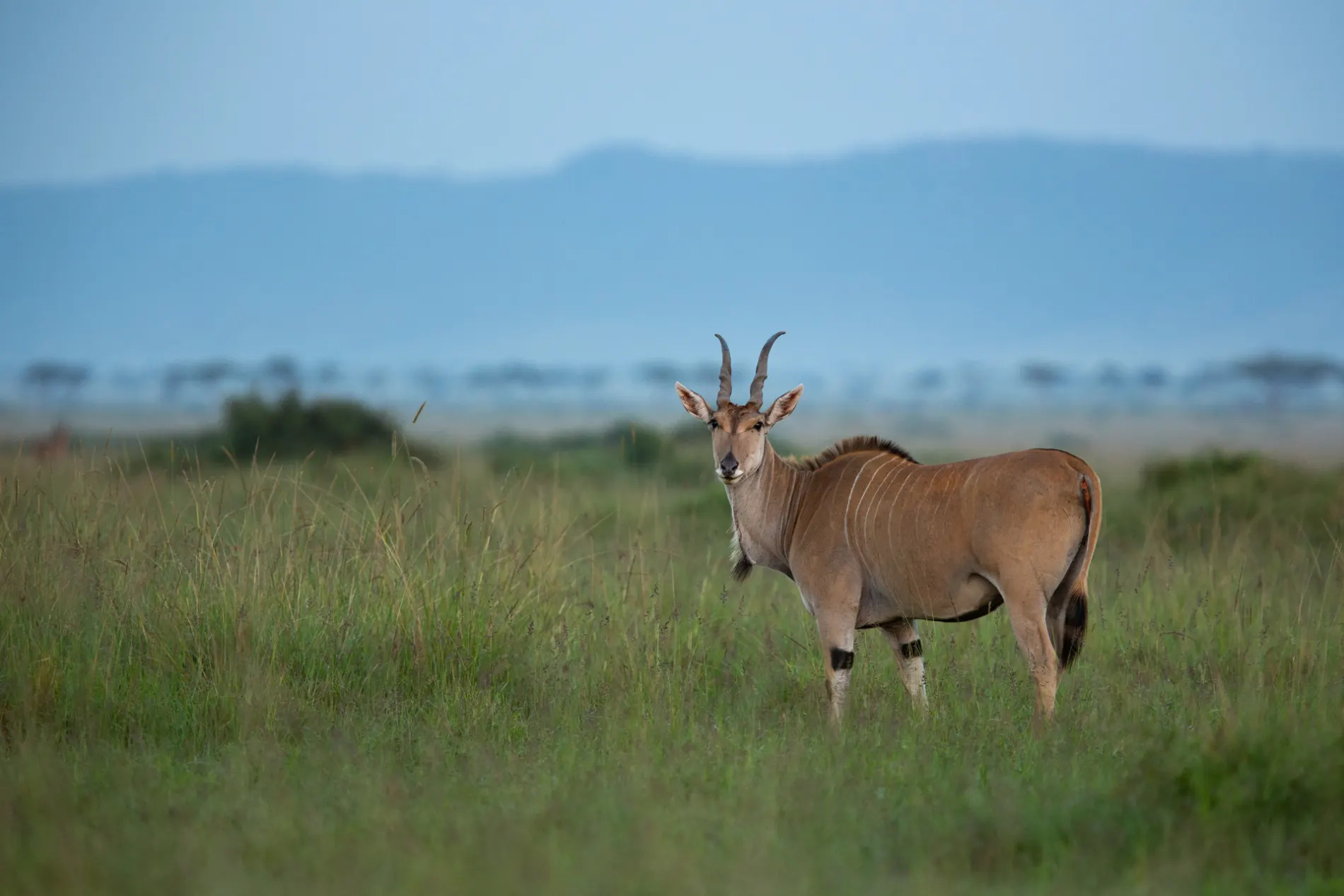 I also made sure to capture an eland shot with a faster shutter speed, to ensure I had one that concentrated more on the colours and the beauty. [f 4.0, 1/125, ISO 640, +0.67]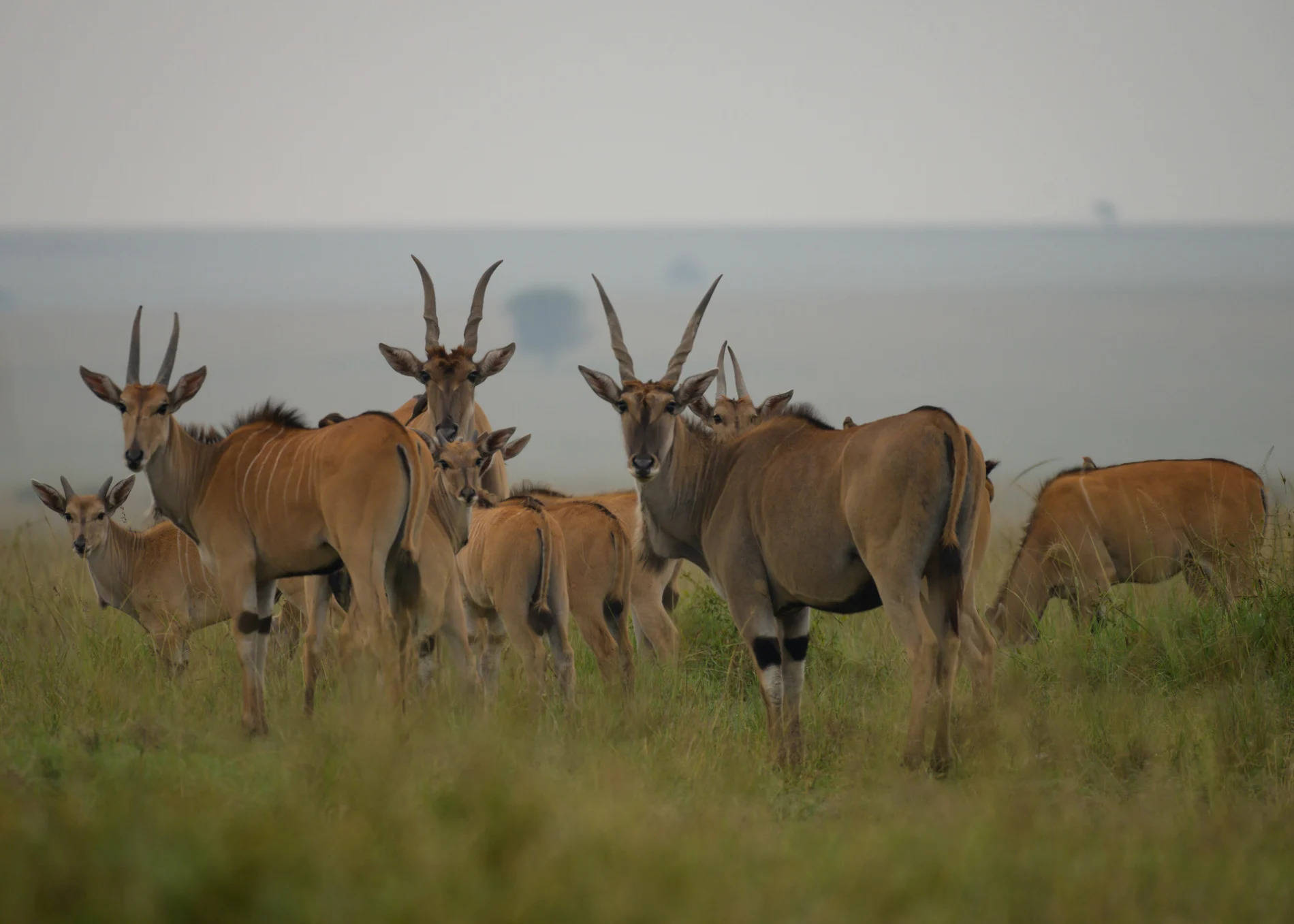 Eland are without a doubt one of the most gorgeous antelope in Africa. This year, the population is flourishing in the Mara, with an explosion of youngsters in every herd. [f 5.6, 1/800, ISO 1000, -0.33]
Movement is something that I love to portray in my Maasai images. I just think that they are such colourful and energetic people, that it often pays to slow it all down and let your mind fill in the gaps. [f 5.0, 0.4, ISO 1600, +1.33]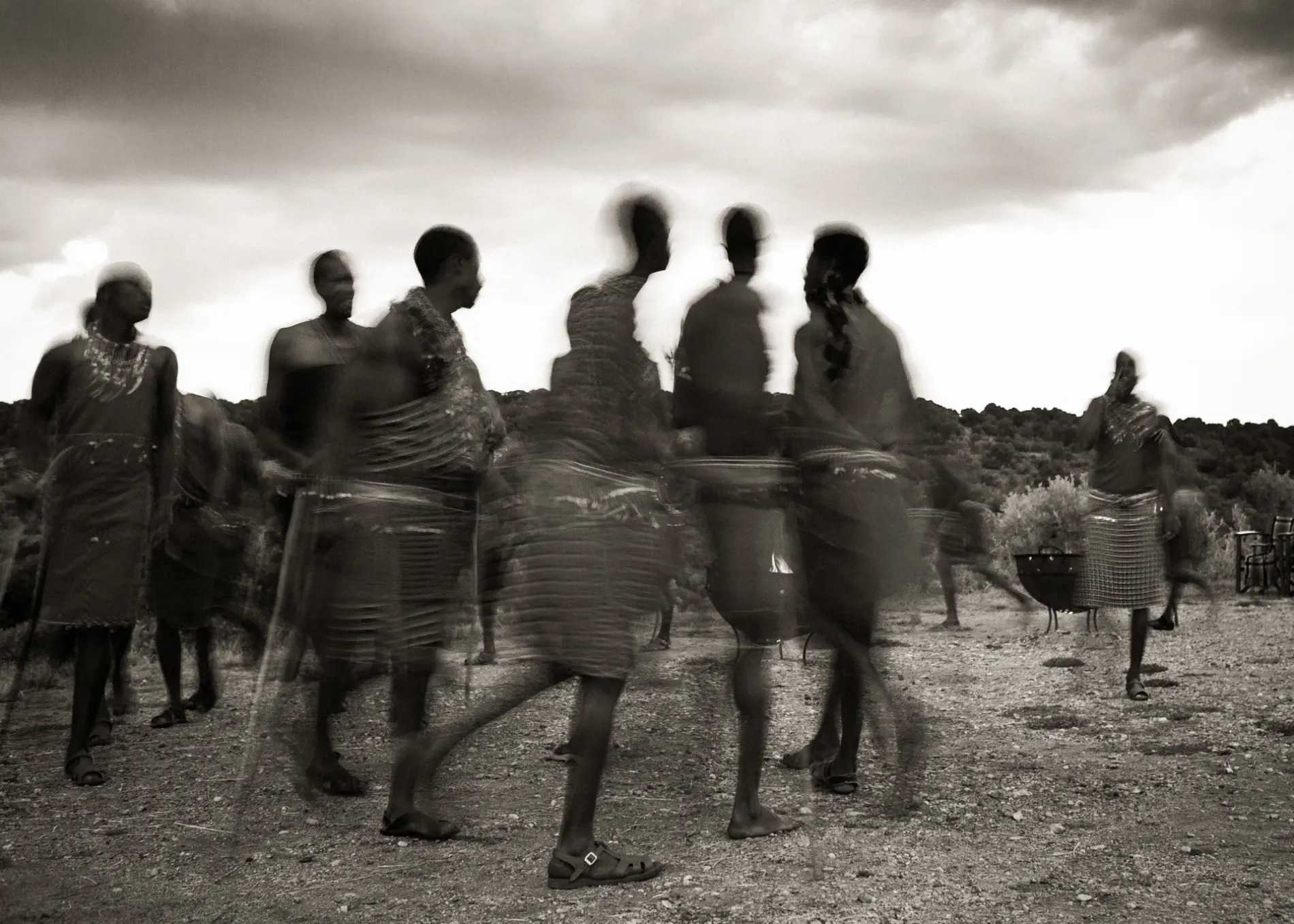 A simple conversion to sepia and adding a touch of grain makes for a timeless shot – a proud people who honour their culture and traditions. [f 4.5, 0.4, ISO 1600, +2]
These guys saw the camera and couldn't help but show off their skills with a little stick fight. [f 3.5, 1/200, ISO 1000]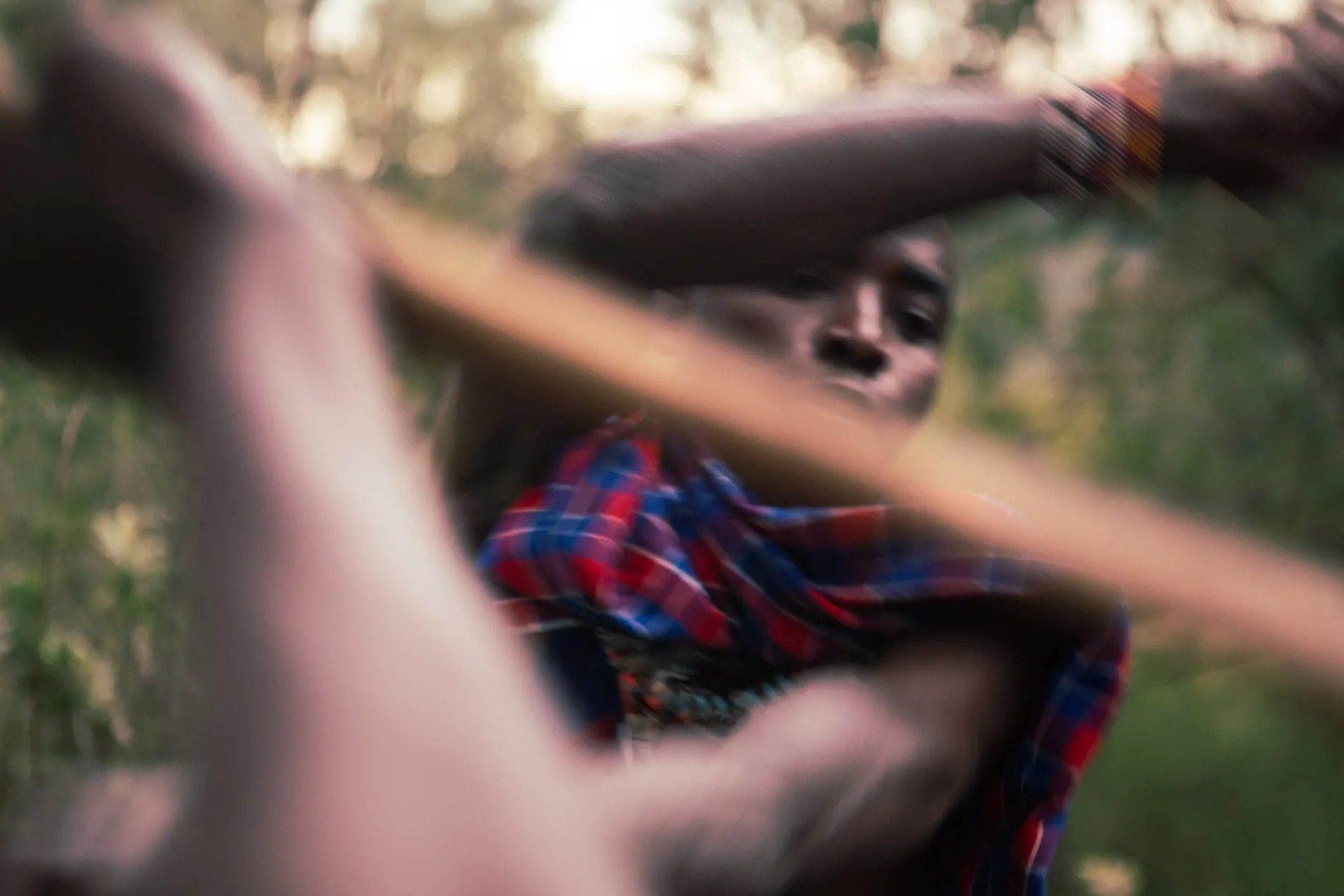 Yet again I opted for a more creative shot. This one makes you feel as if you are actually involved in the fight. [f 2.8, 1/100, ISO 1600]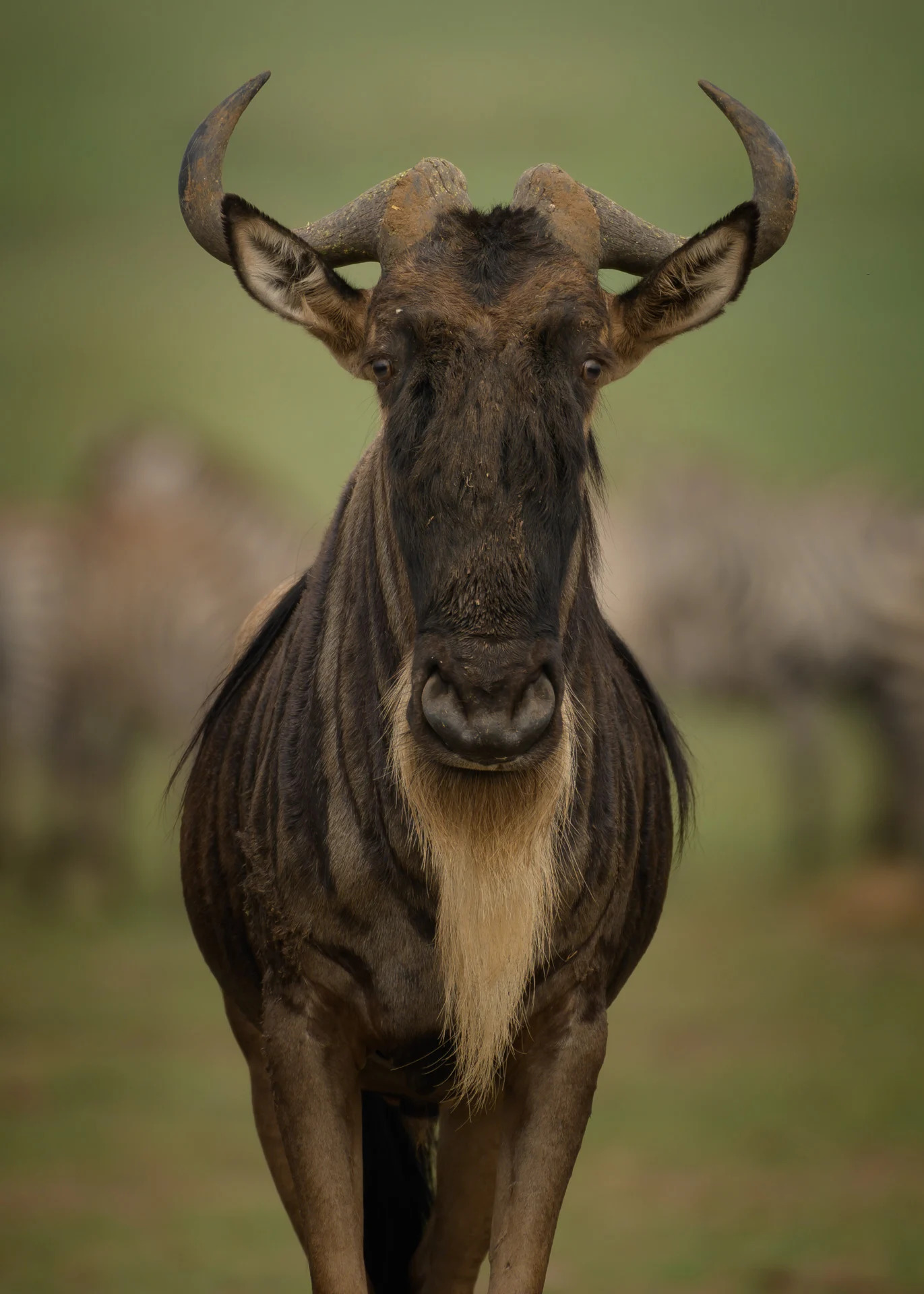 We are all sitting with baited breath to welcome, for the second time, the big herds. Reports from Tanzanian guides indicate that the herds are massing just south of the border. [f 5.6, 1/320, ISO 160, -0.33]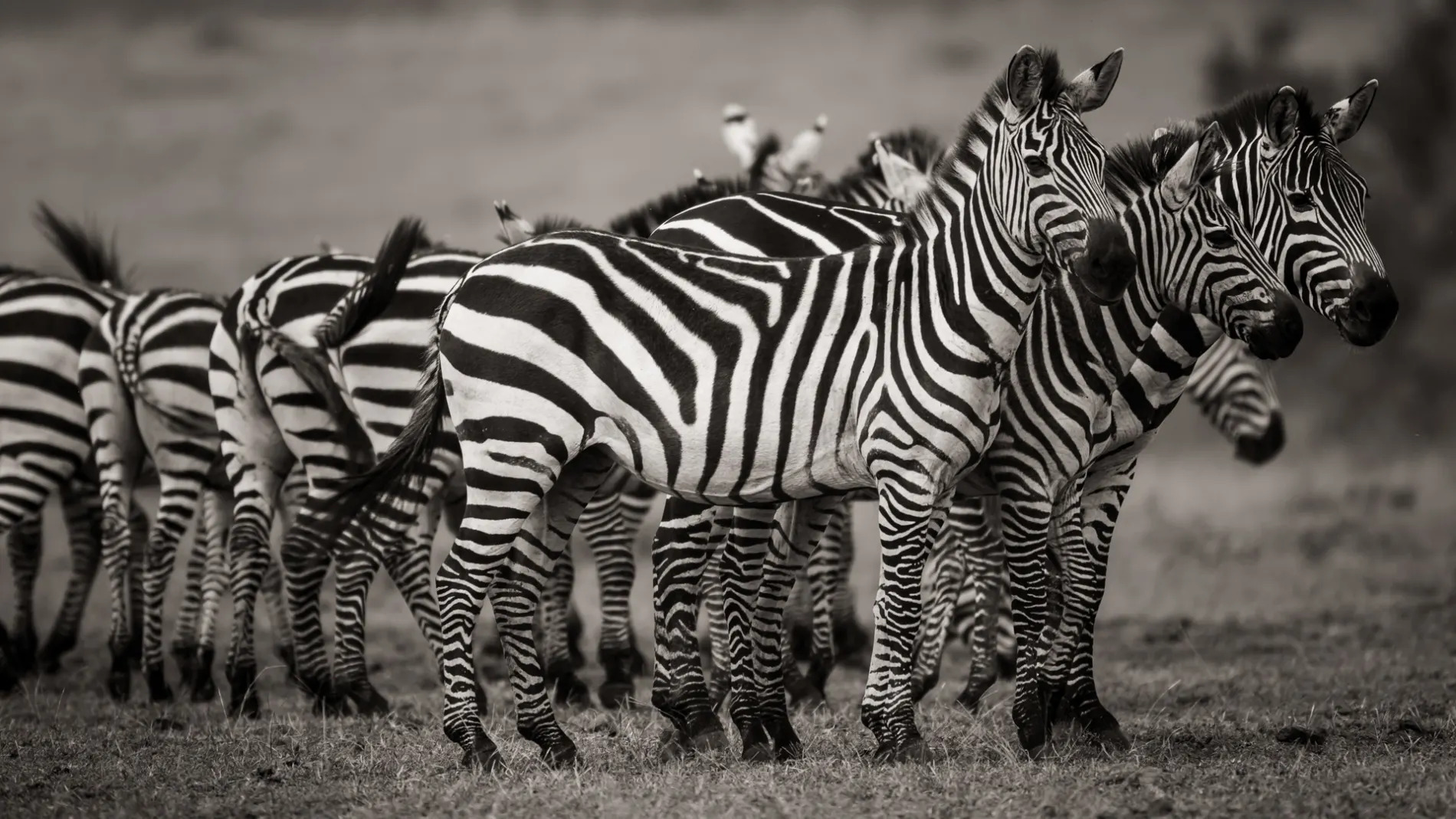 We are seeing the zebra herds grow each day. [f 5.6, 1/400, ISO 160, -0.33]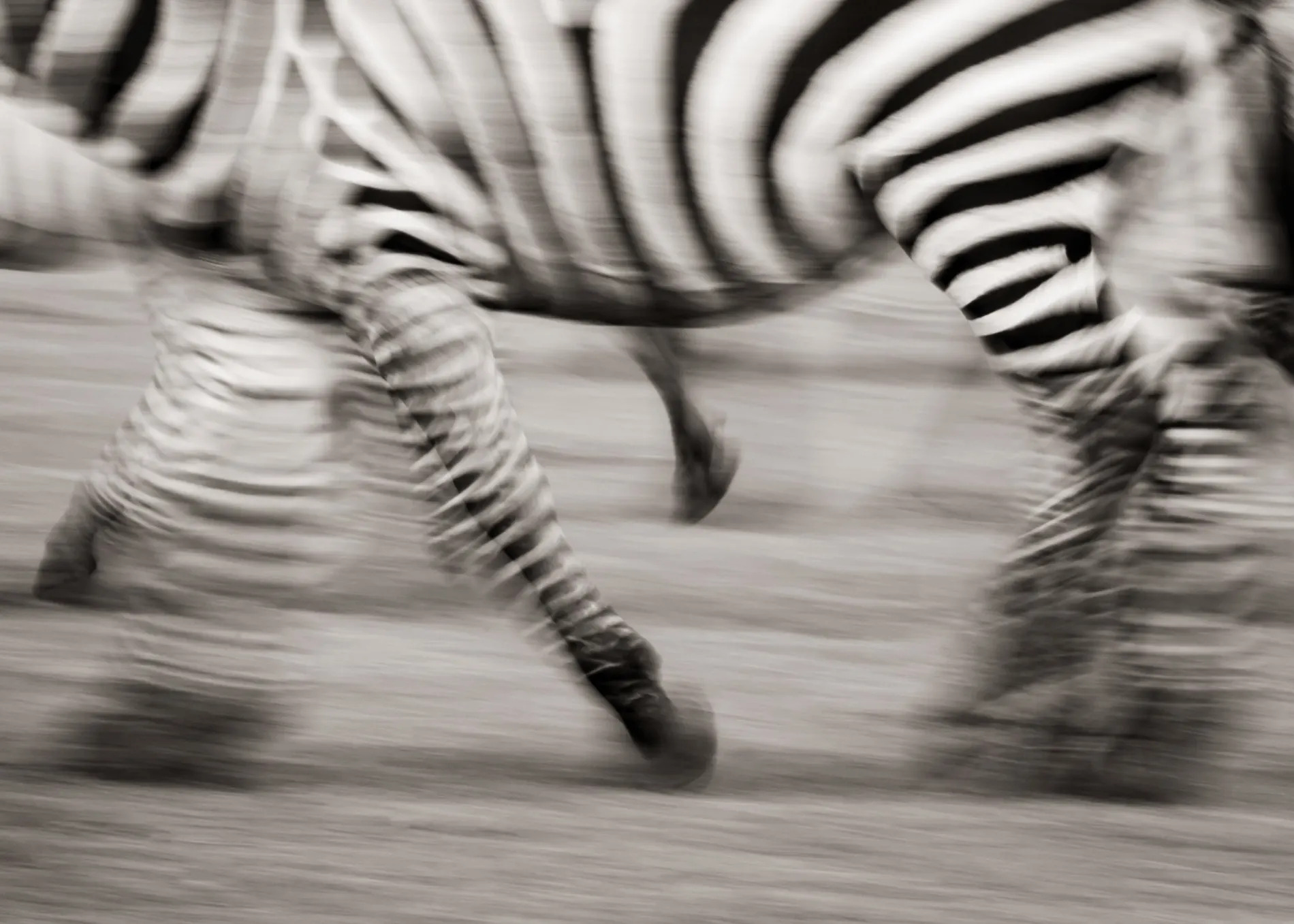 Zebra on the move allow you to get really creative. I always tell guests that once you have a few great sharp focus shots, then it is time to shift to shutter priority, slow things down, and go for gold. [f 32.0, 1/10, ISO 400, -0.33]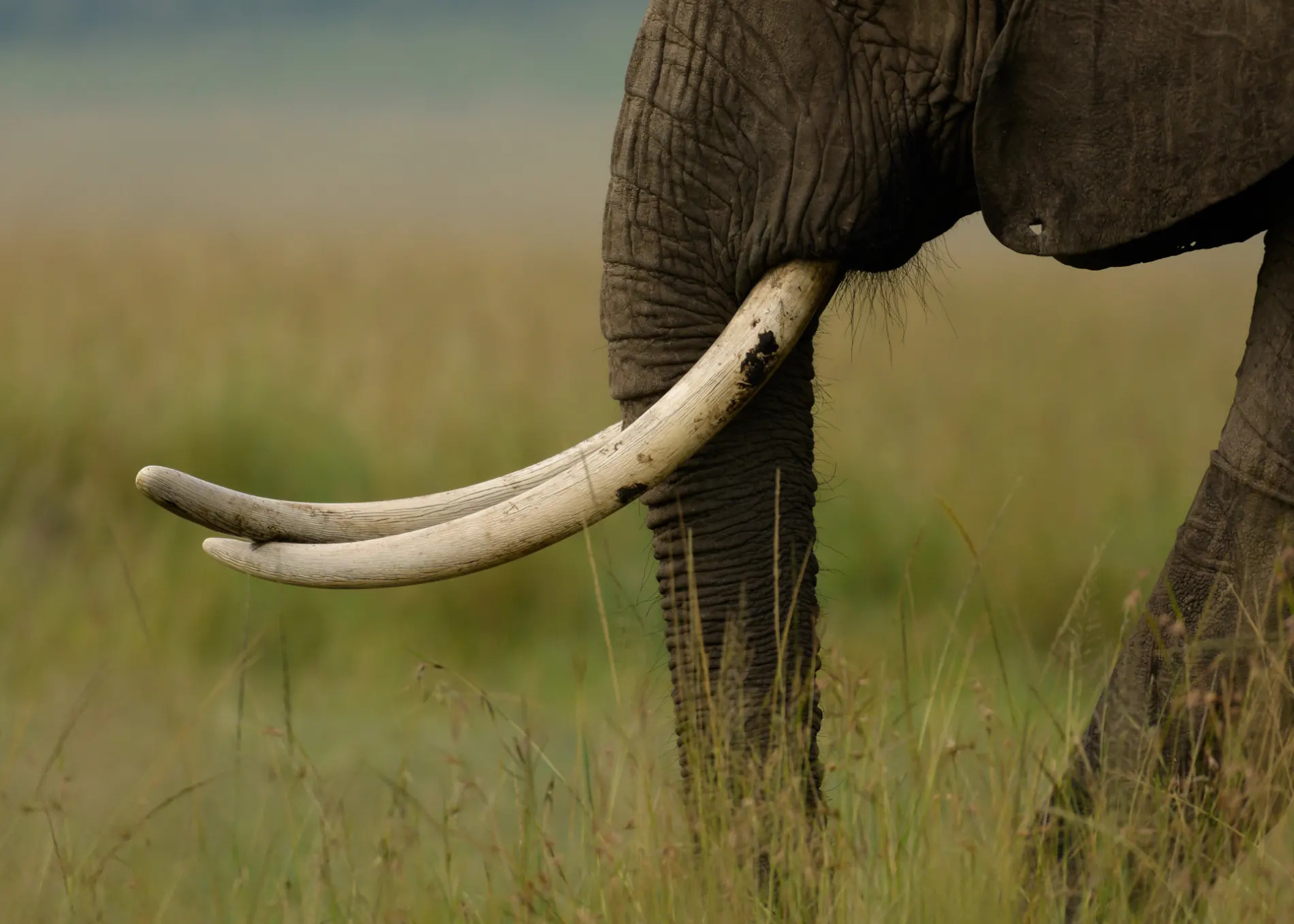 Perhaps it is just me, but it seems like elephant in the area are a little more on edge at the moment. My guess is that the increasing zebra numbers, and the imminent arrival on hundreds of thousand of wildebeest is the cause. This particular female, with long crossing tusks, allowed for just a few photographs before clearly demonstrating that it was time for me to be on my way. [f 5.6, 1/1000, ISO 800, -0.33]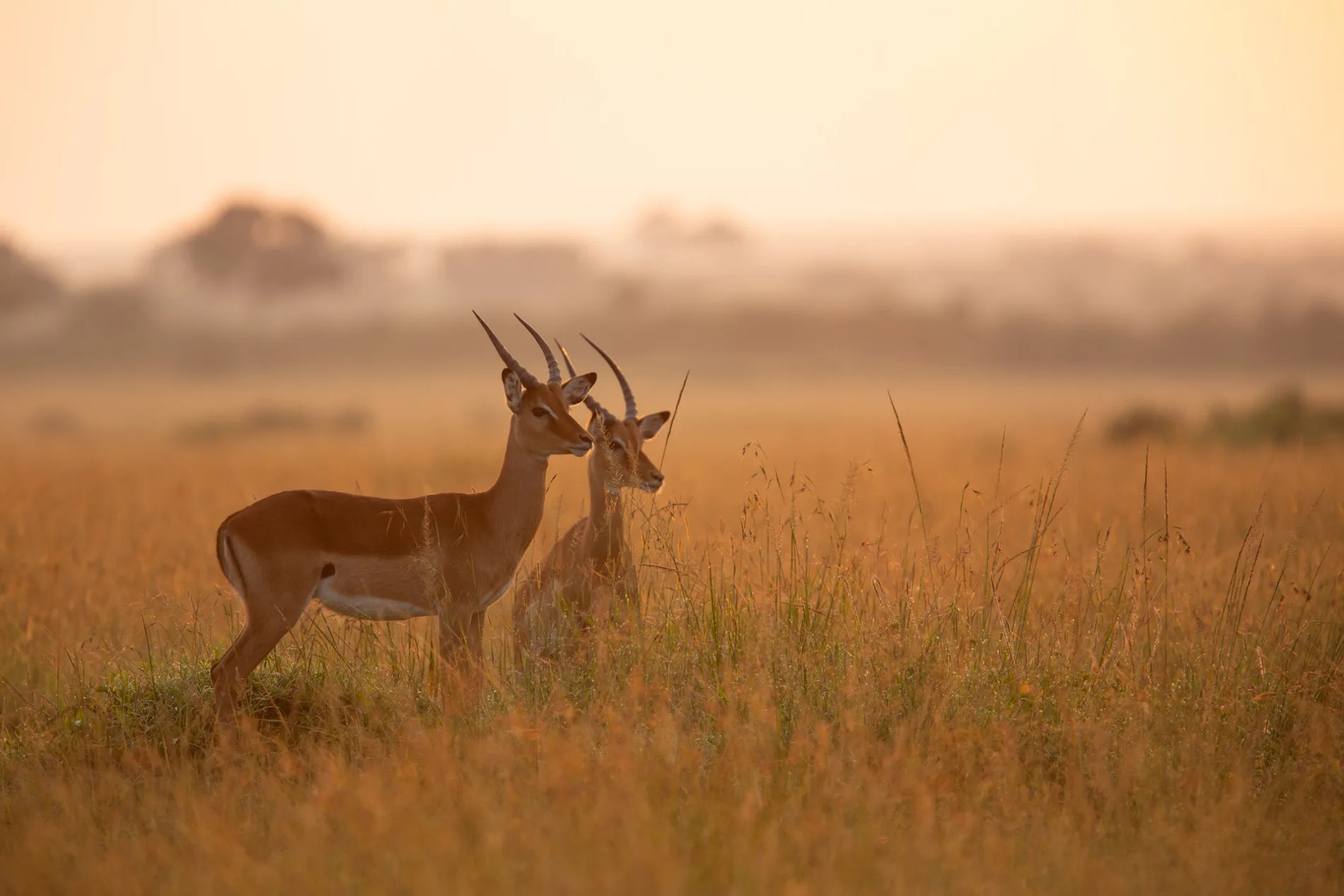 This is the reason that I recommend waking up early on safari. Even impala look magnificent. [f 4.0, 1/640, ISO 400, +0.33]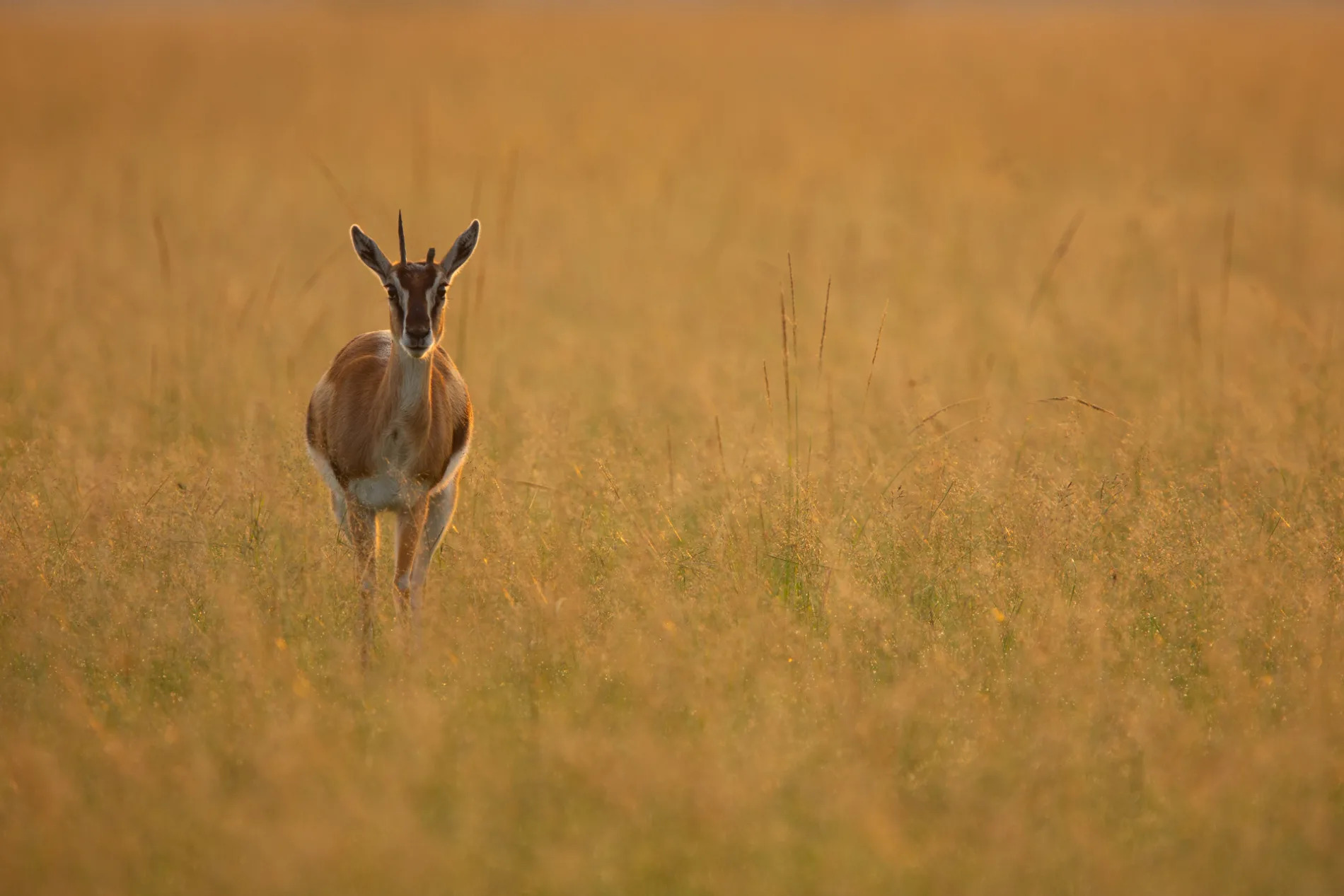 A Thomson's Gazelle in the magical morning light. [f 4.0, 1/400, ISO 400, +0.67]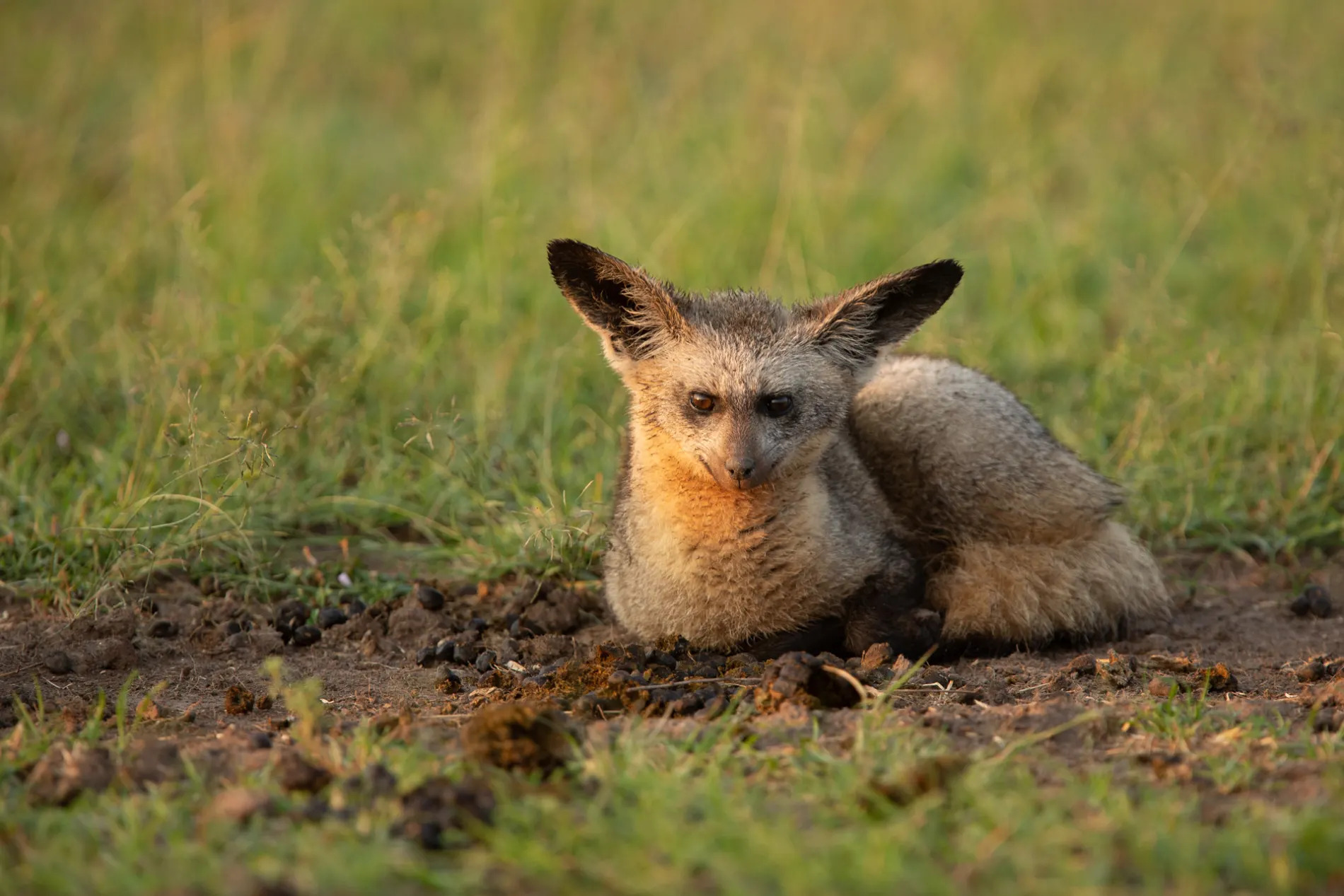 One of the easily overlooked animals of the Maasai Mara – the bat-eared fox. Look at those ears! [f 4.0, 1/320, ISO 400, +0.33]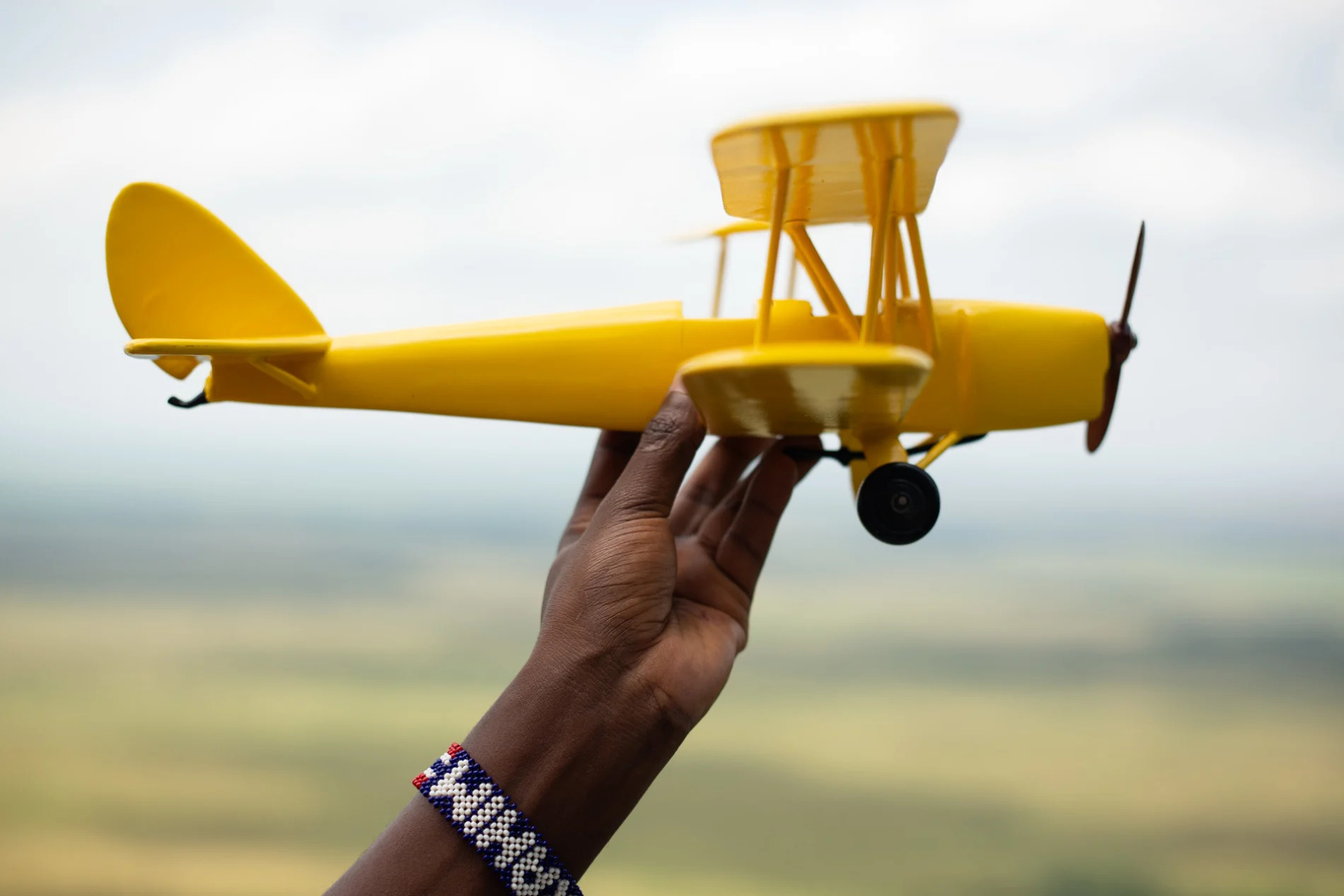 The libraries at both camps at Angama Mara have small replica yellow airplanes – a subtle nod to the romance of Out of Africa. [f 2.8, 1/2500, ISO 200, +0.67]
This Week a Year Ago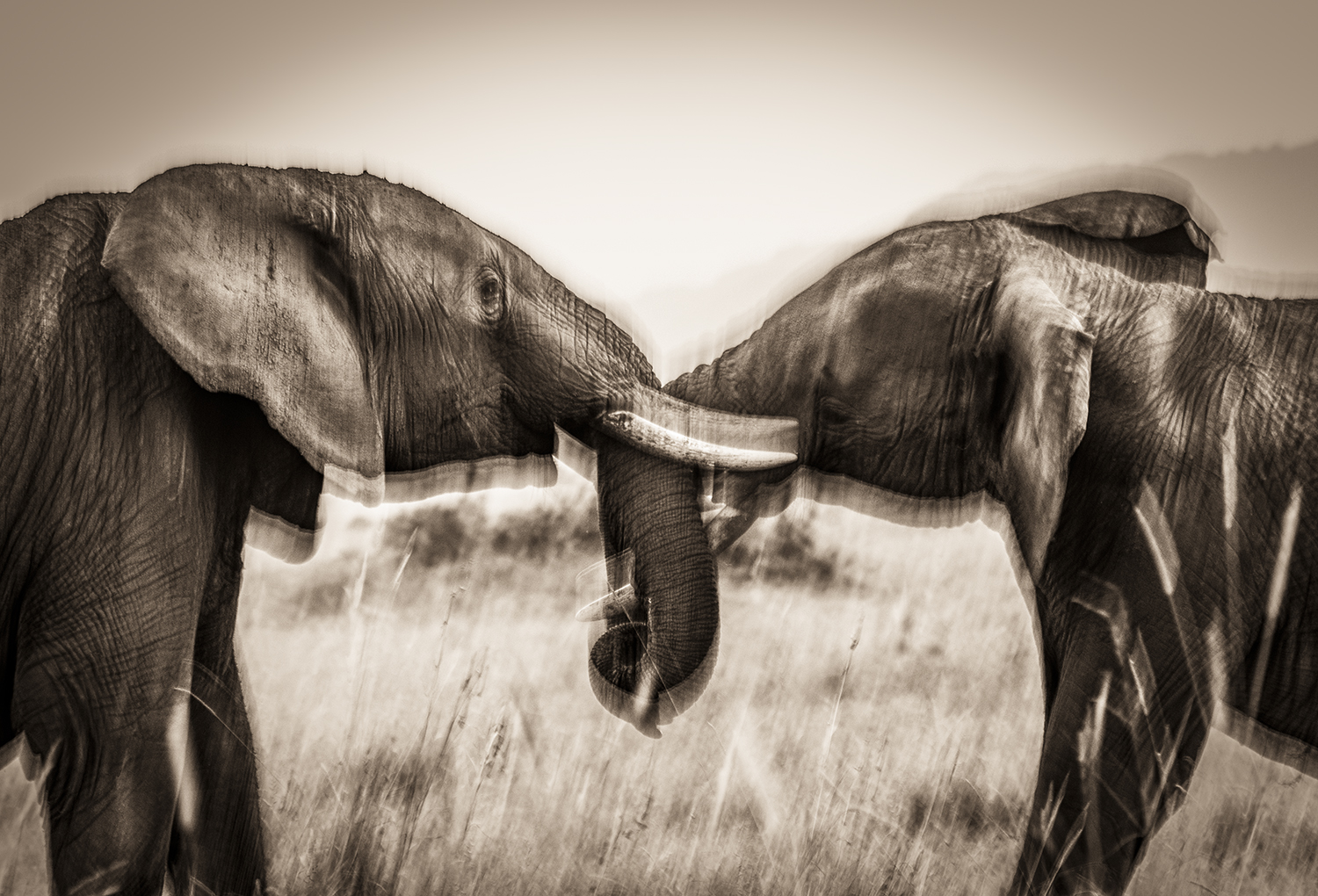 This week, a lot of the photographs concentrated on slowing down the shutter. We use this to exaggerate movement in the frame. Exactly a year ago, Jeff managed to pull off a fantastic shot using this exact methodology. With a speed of just a twentieth of a second, he was able to capture the power and movement perfectly. [f 8.0, 1/20, ISO 100 – Photograph by Jeff Thige]