This marks the first week of our third year running this series. If you're a newcomer, you're in for a treat (and please check out the previous 104 weeks), and if you're a loyal fan, thanks for checking in each and every Friday.

The unseasonal rains have continued, with some of the wettest days of the last 12 months. The good news is that there are dry days ahead, with hardly a trace of rain in the impending forecast.
While the unusual and noteworthy wet weather has certainly proved a challenge, it doesn't mean we aren't still having amazing sightings and enjoying each and every game drive. The elephants have been outstanding, with a guest recently counting 128 in one herd, and just a few days ago, Adam and I met the new cubs in not just one, but two different lion prides, including one cub so young it was still being carried in its mother's jaws (regrettably, no photos – you'll just have to believe us).
And because this is the first This Week at Angama that I've had the pleasure of authoring in a while, get ready for lots of great birds.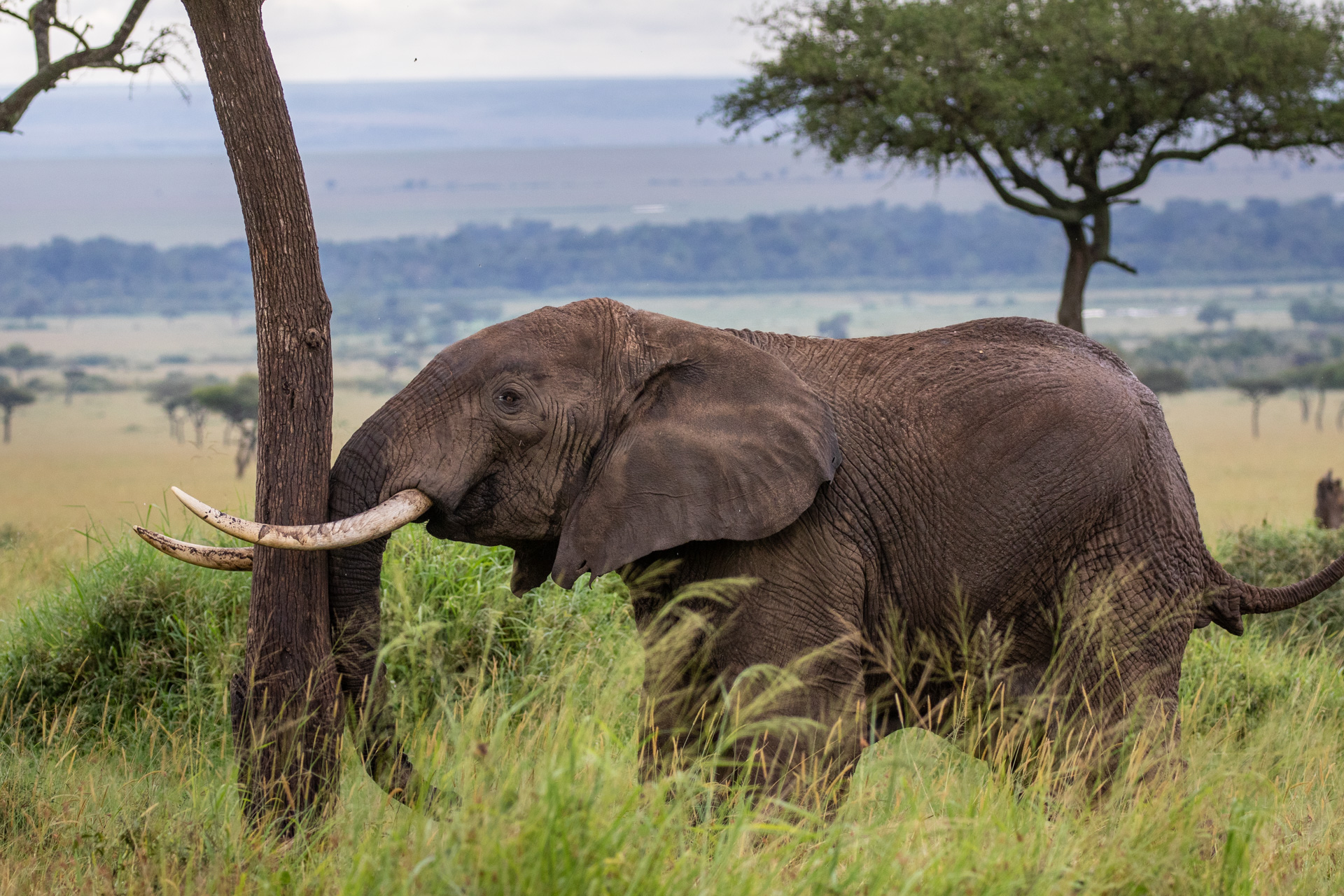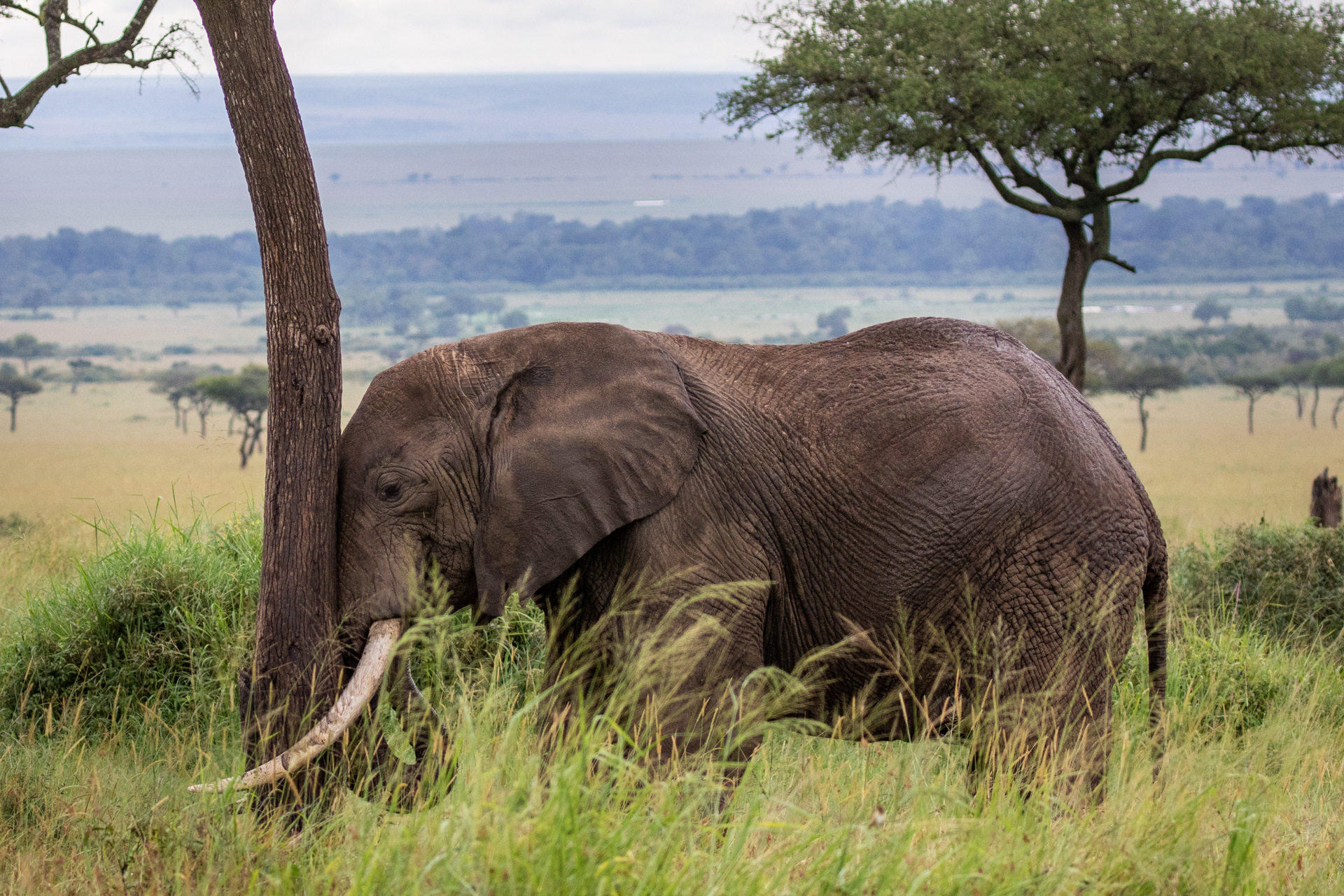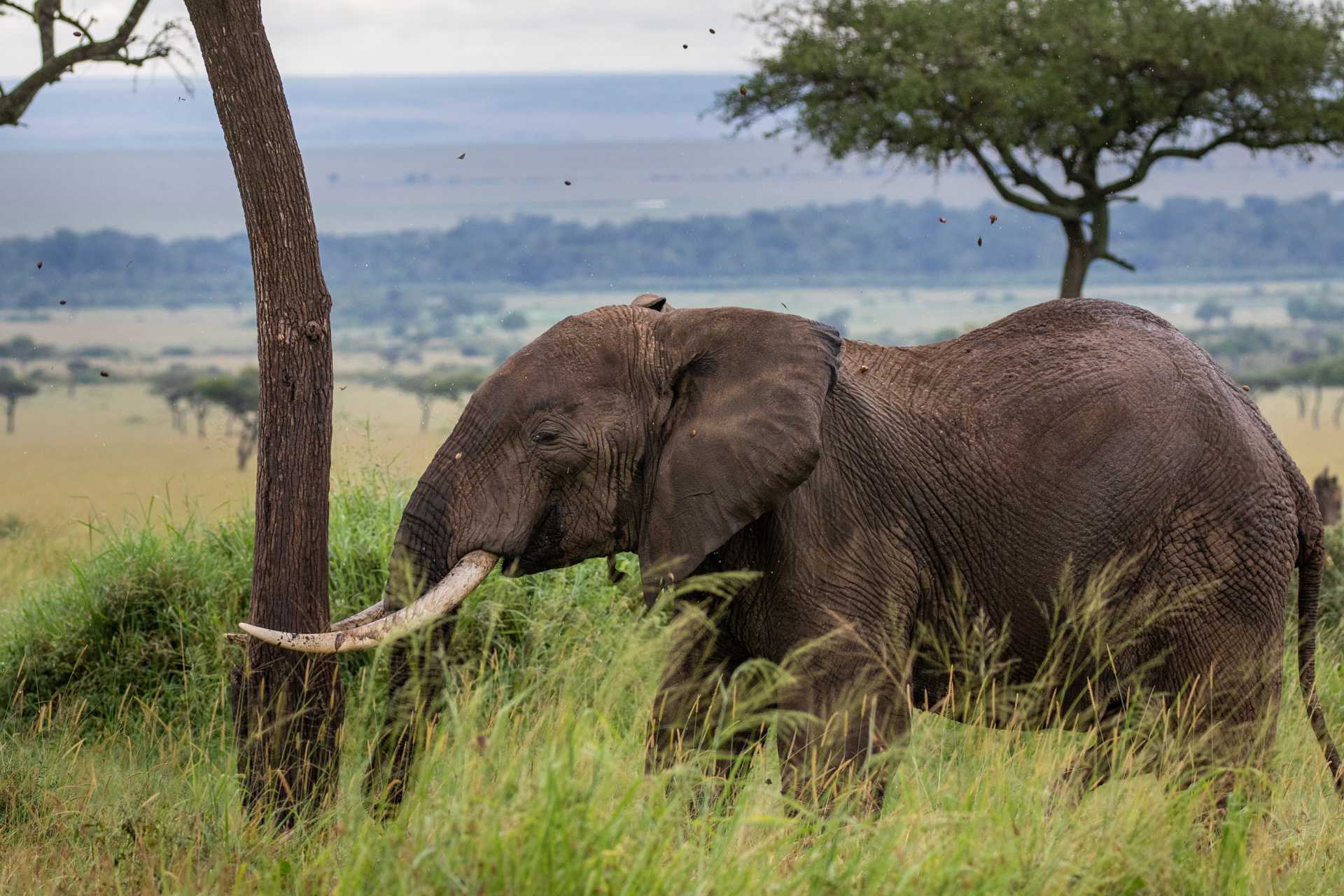 Elephants love a good snack, and when the desert date trees (Balanites aegyptiaca) are in fruit, they are also in for a bit of a shakedown. Amazing to witness the contrast of the brute force with which the elephant headbutts the dates out of the tree, compared to the gentle dexterity of its trunk as it picks up the fallen fruit. [f/5.0, 1/1250, ISO 320, -0.67]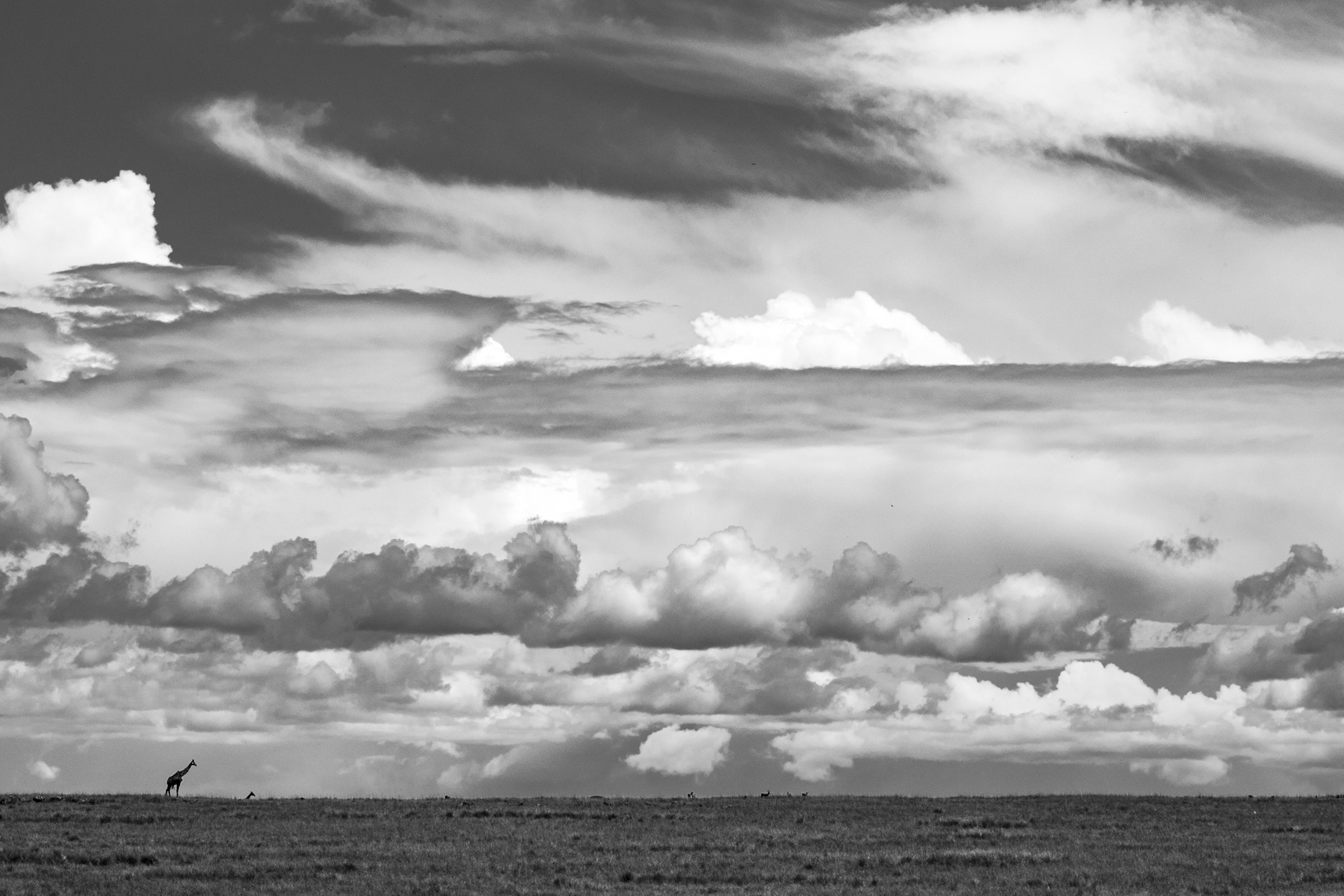 I can never pass up an opportunity to get a silhouette of a giraffe on the horizon. Here, I zoomed out for perspective and converted to black and white because of the harsh midday light. [f/5.0, 1/4000, ISO 200, -0.67]
With so much water, there's often as much to see alongside the vehicle as out in the plains: birds, frogs, fish and, in this case, a baby helmeted terrapin. [f/5.6, 1/800, ISO 320]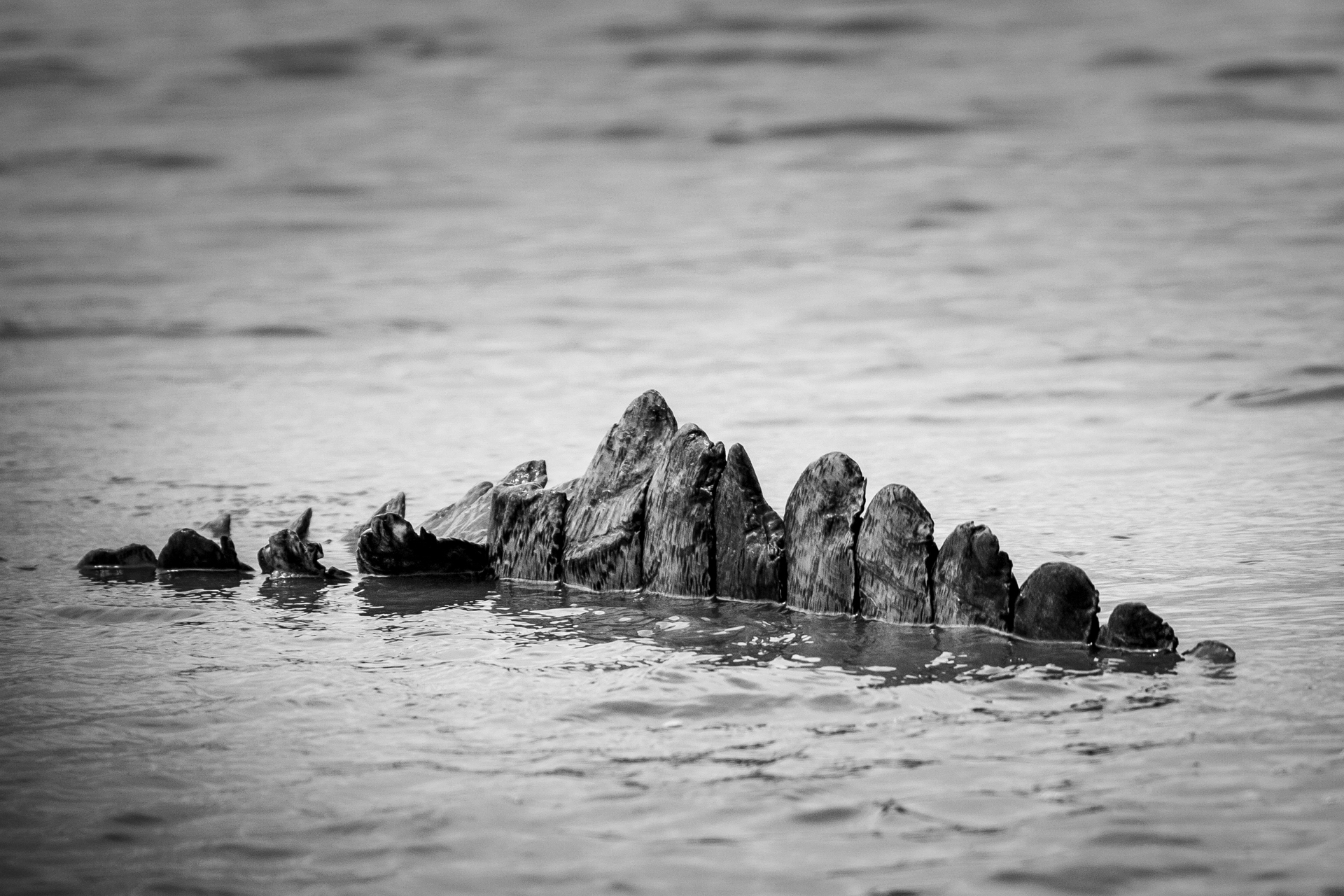 There is a luggah (drainage) on the main road from Angama towards Serena that has been more like a lake for the past weeks, impassable more often than not. This unusual object in the water greeted us one morning. We opted not to cross. [f/5.6, 1/4000, ISO 500]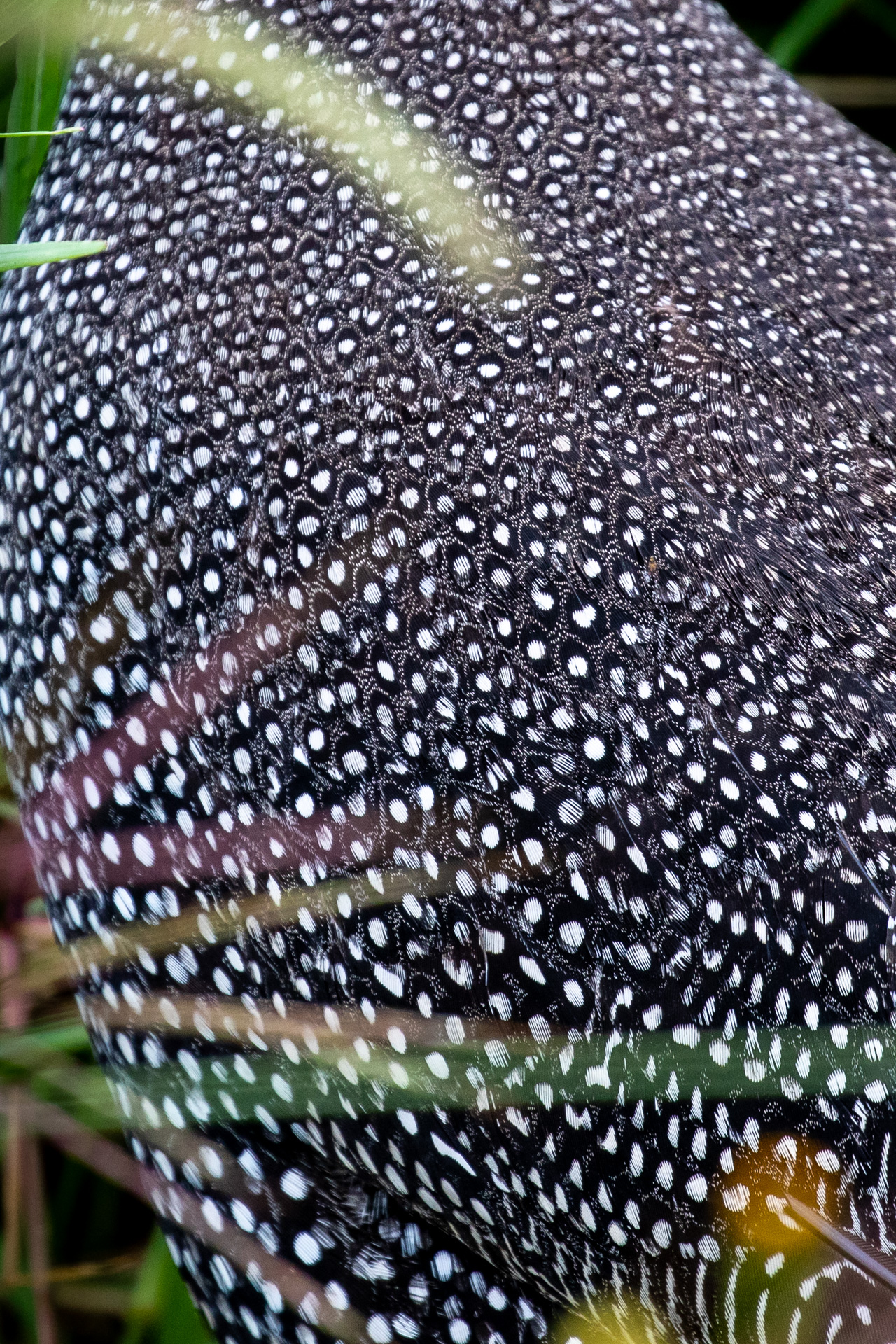 Any guesses? This is a helmeted guineafowl, one of my favourite birds. I love the simple yet striking patterns of their feathers – how a single feather can have individual filaments that, alongside other individual filaments, create such well-defined patterns (some of the white spots are near-perfect circles), which in turn contributes to the whole visual display of the bird's plumage, is truly remarkable. [f/5.6, 1/640, ISO 320, -0.67]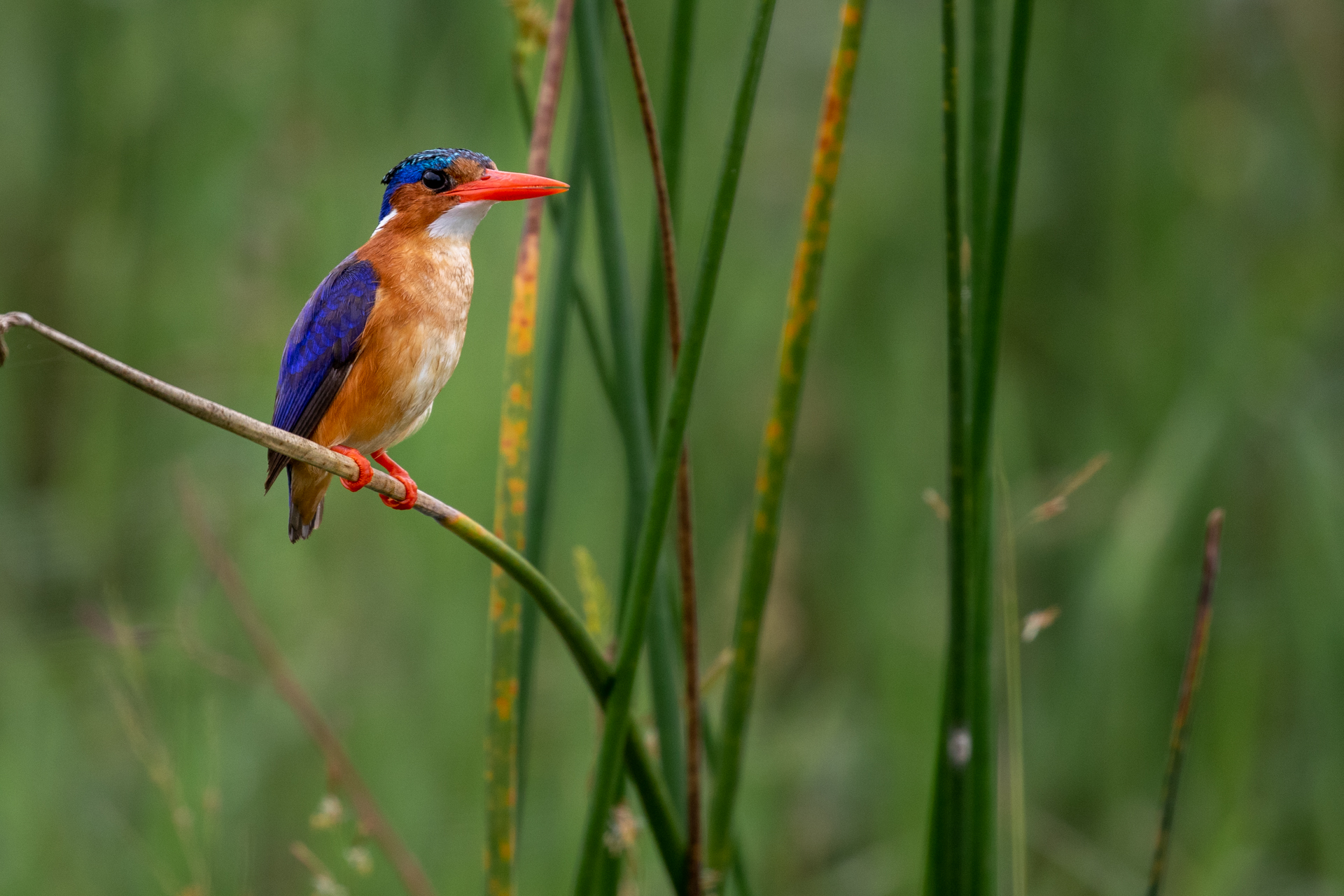 Also among my favourite birds, this malachite kingfisher was busy hunting the marshy roadsides for tadpoles, aquatic insects, and small fish. [f/5.6, 1/800, ISO 320]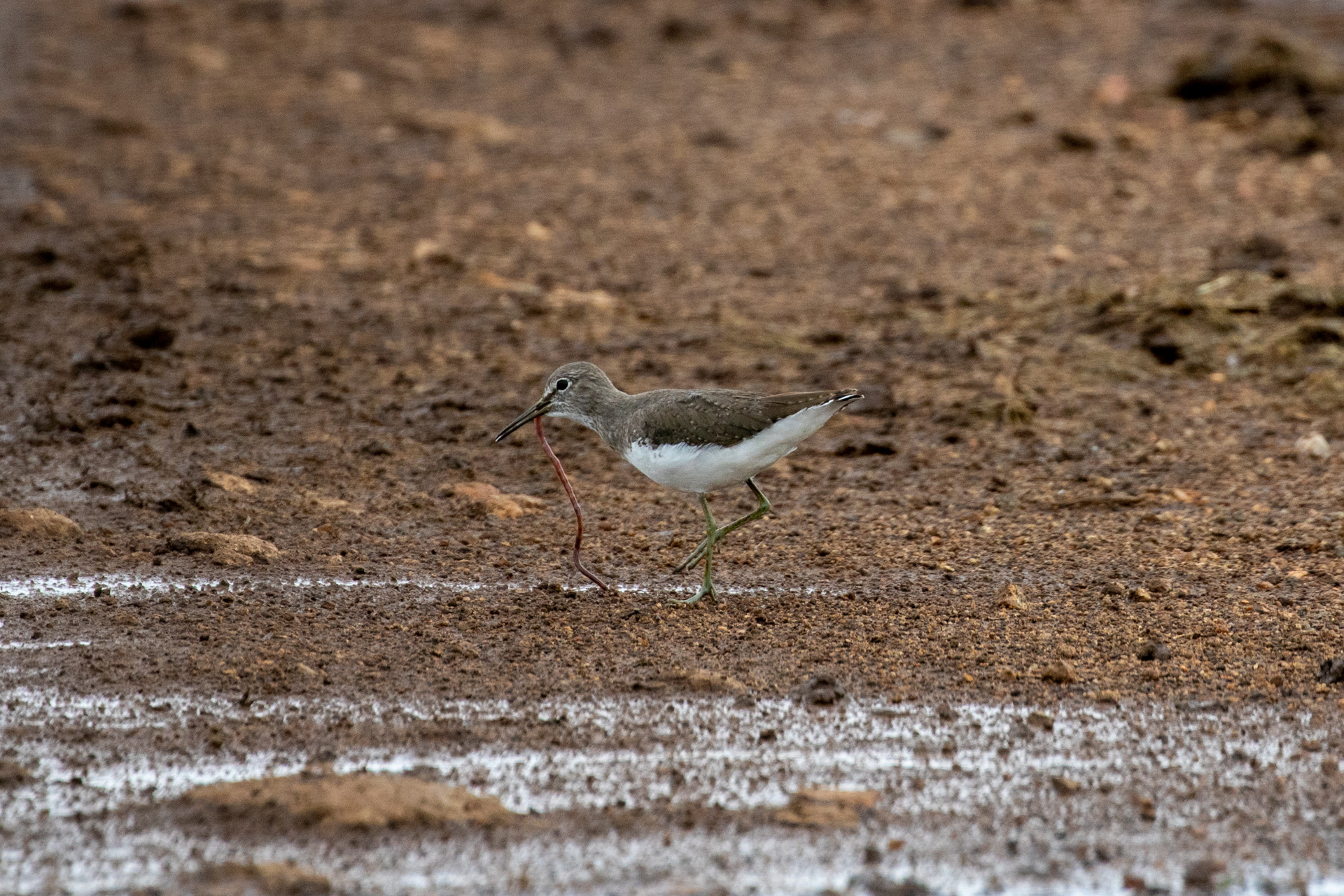 Not a compelling photo, but a great example of why so many migrating shorebirds take a break in the Maasai Mara to refuel before travelling a few thousand more miles. [f/5.6, 1/1250, ISO 320, -0.67]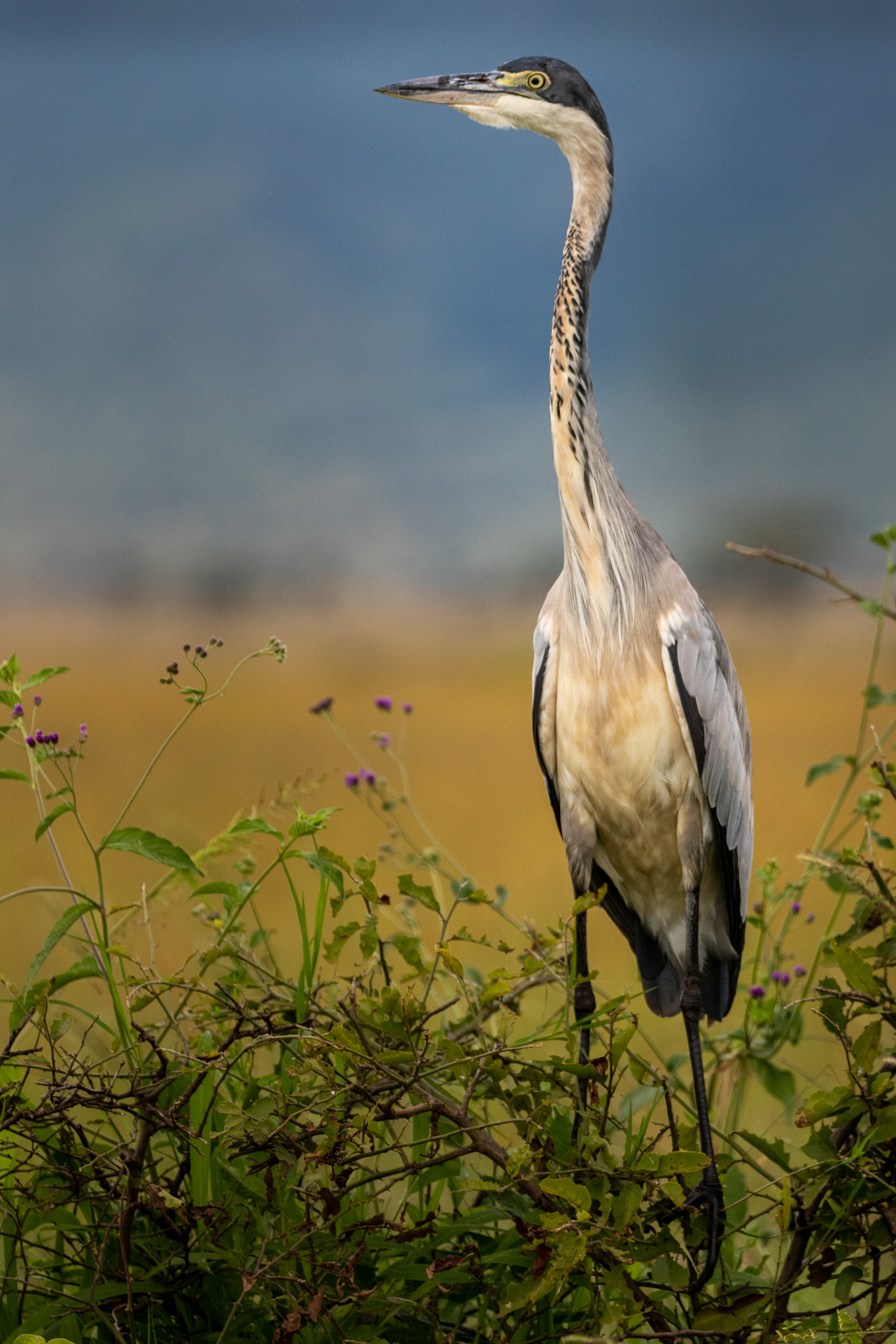 A stunning black-headed heron taking a break from hunting the soggy grasslands for frogs and other morsels. Often flocks of several to a couple dozen of these birds will stalk alongside each other through the tall grass, taking advantage of their comrades' proximity to make sure no prey escapes. [f/5.0, 1/2000, ISO 320, -0.67]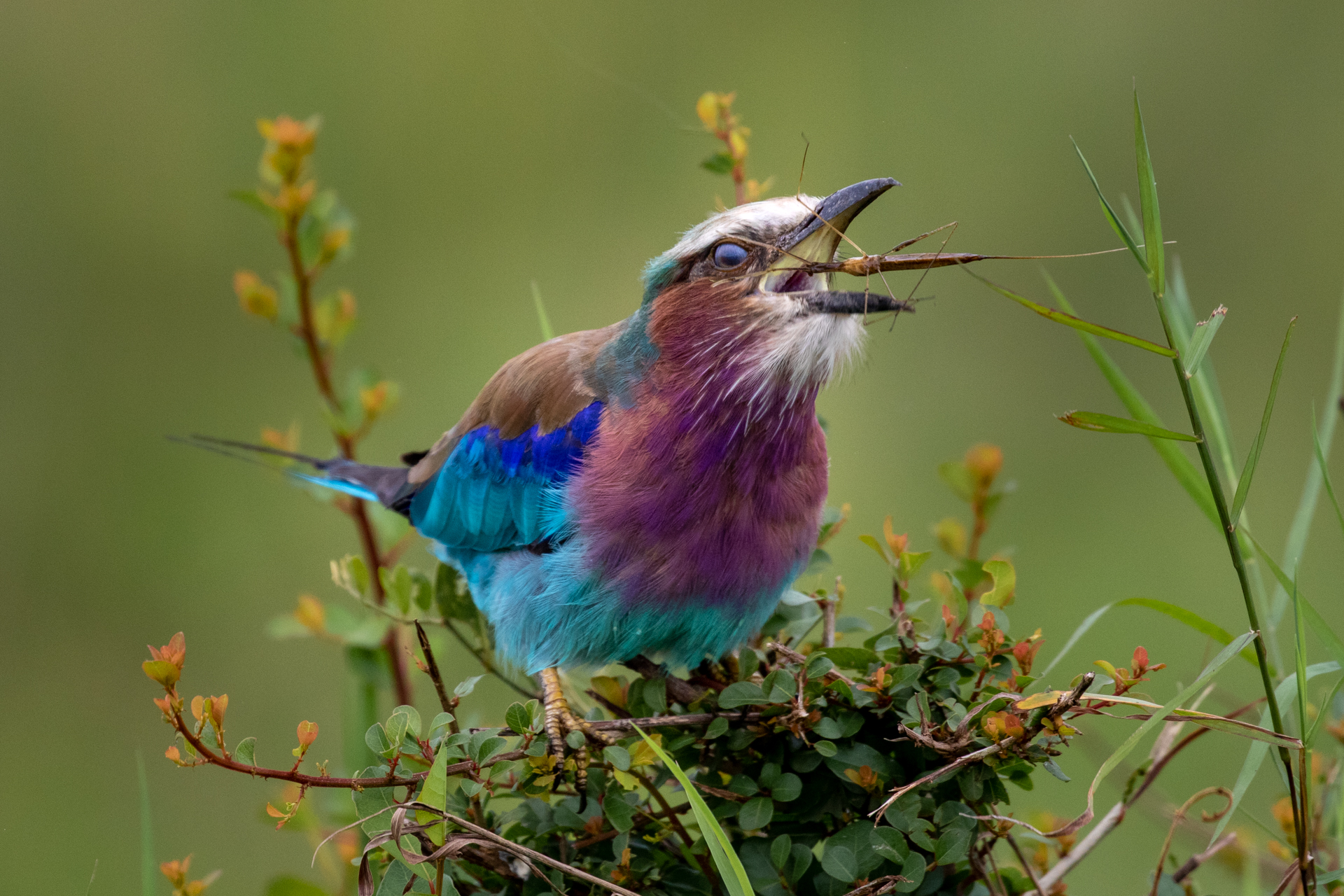 Even this lilac-breasted roller is taking advantage of the easy hunting in the margins of wet roadsides, here repositioning a species of water scorpion (likely from the cosmopolitan genus Ranatra). [f/5.6, 1/1600, ISO 500]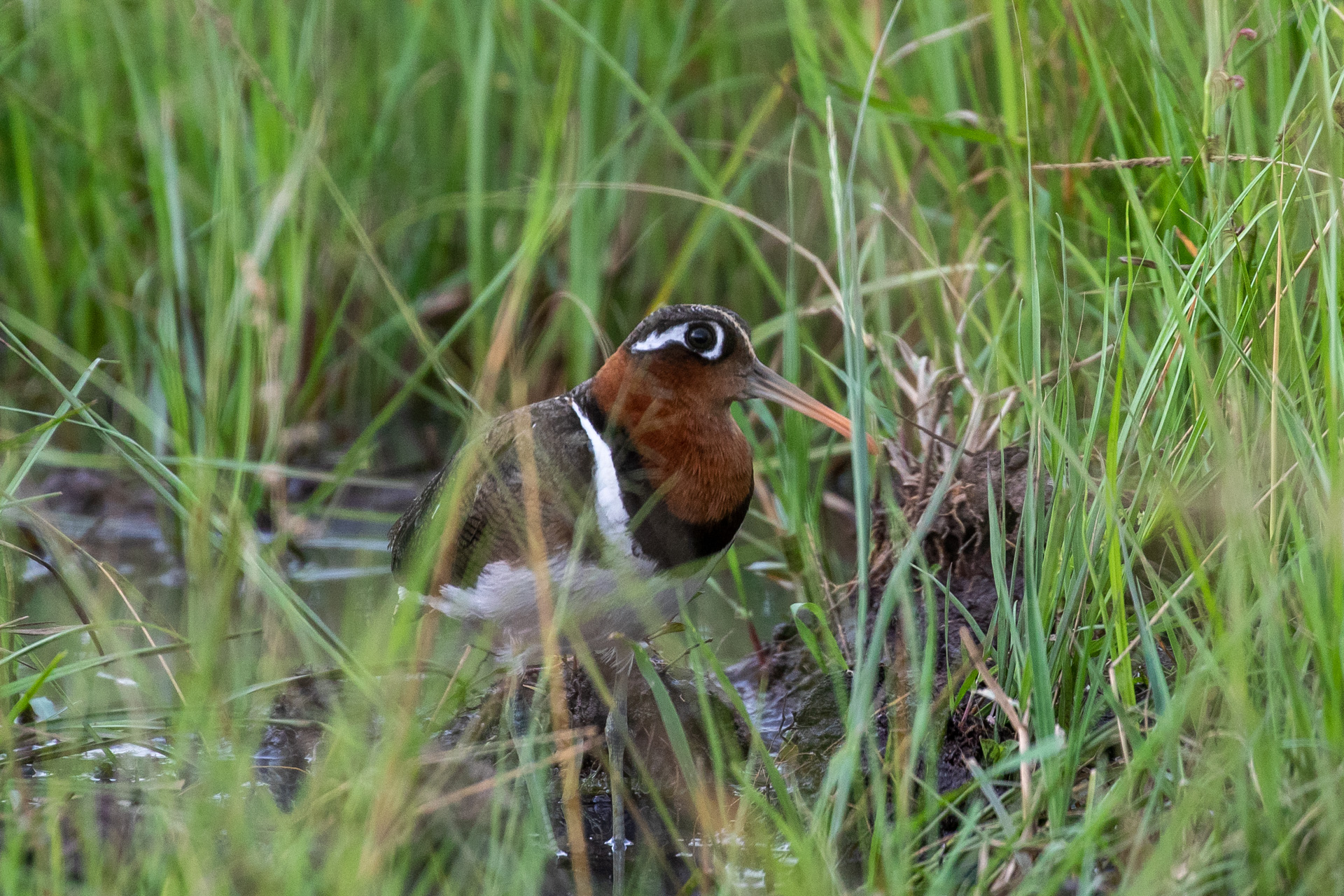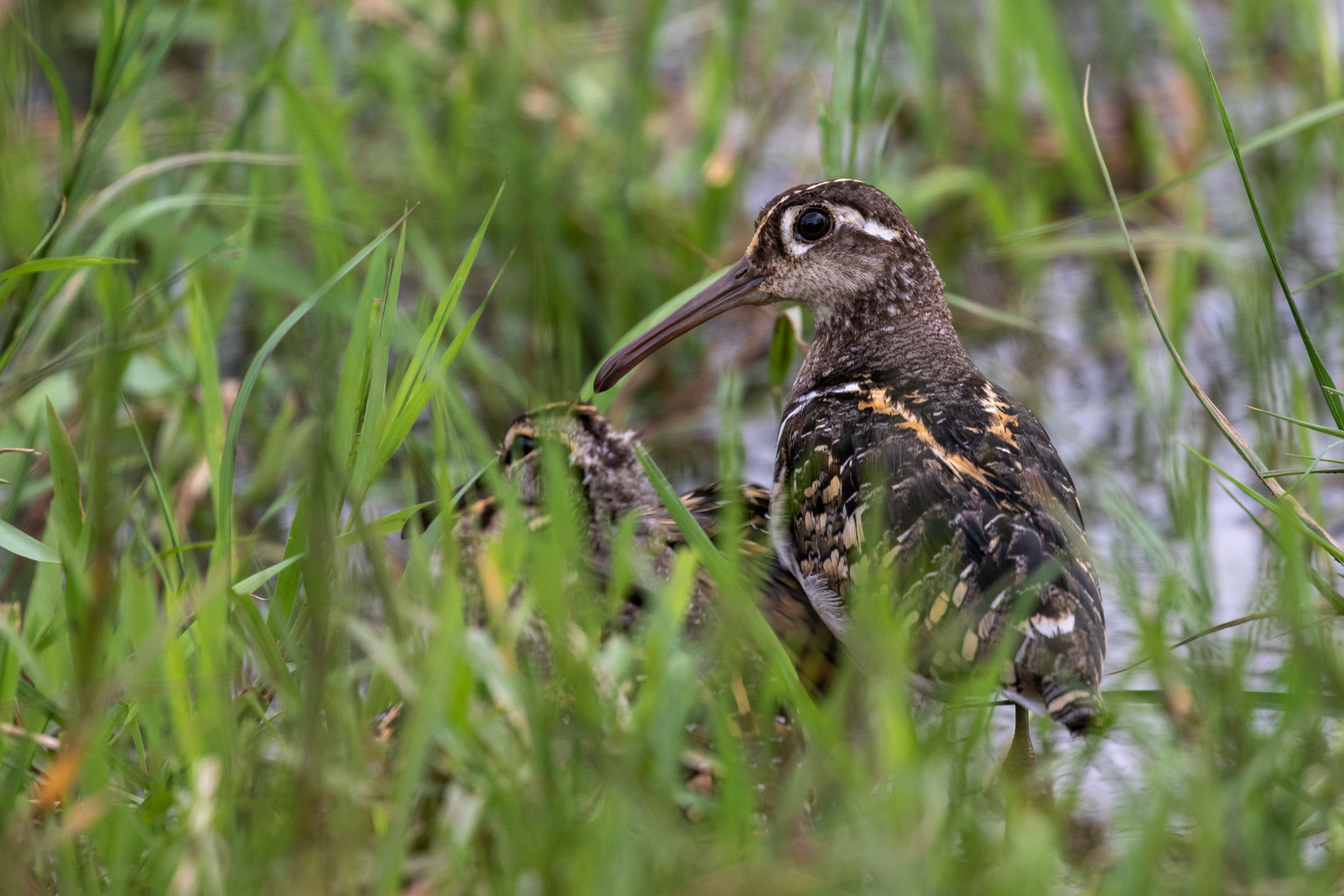 The extensive rains have brought in good numbers of some more unusual species of birds, including these greater painted-snipe. Before this week, I'd only had two sightings of this scarce and elusive species in the Mara – in the last few days, I've seen nearly 15 individuals. A fascinating twist in the life history of this species is that the female is the more brightly colored of the sexes (first picture), while the male is duller – and takes care of raising the chicks (second picture). [f/5.6, 1/500, ISO 320, -0.67] [f/5.6, 1/320, ISO 320]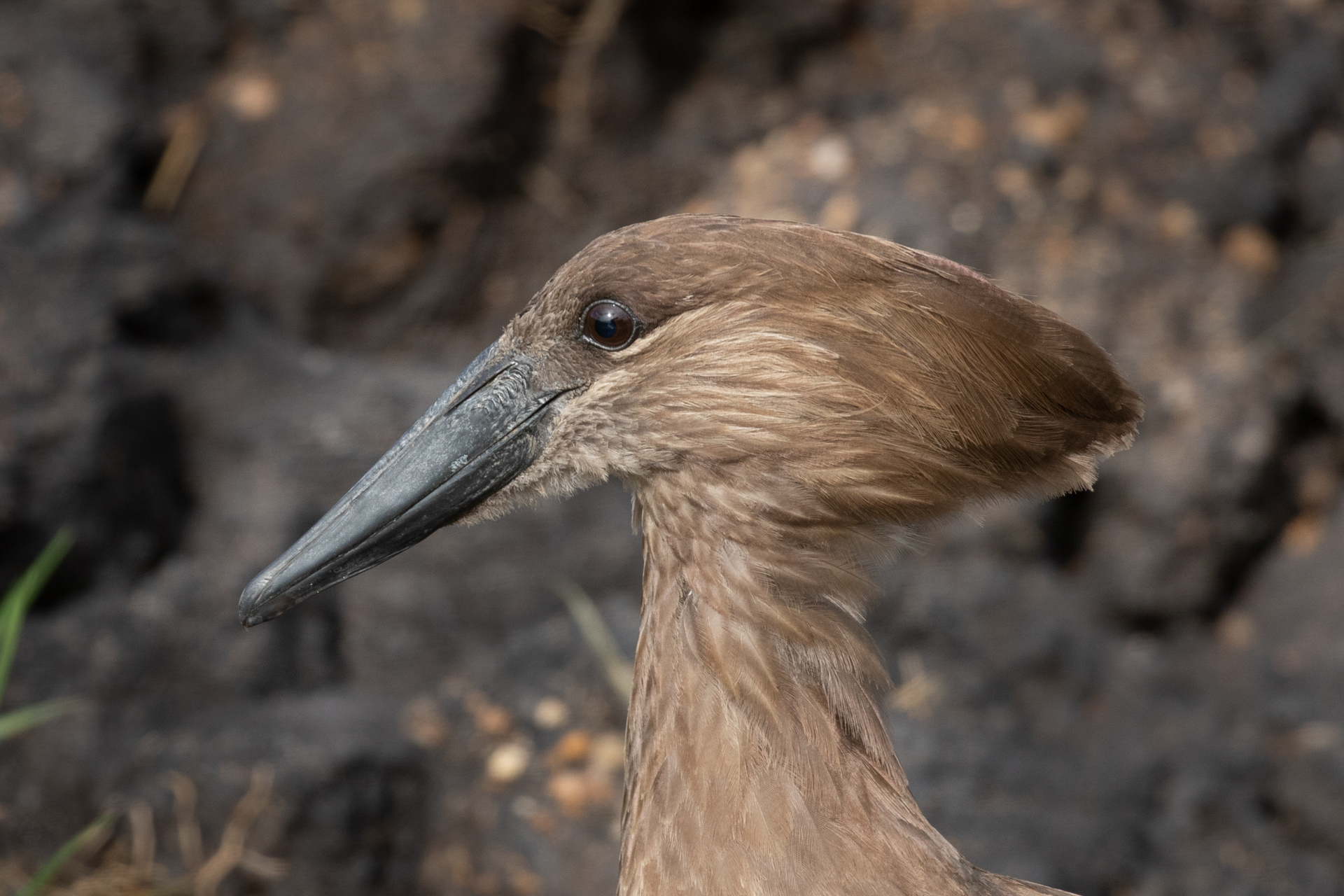 A study of the noggin of the bizarre hamerkop, or "hammerhead" – a frog-eating specialist and relative of the prehistoric shoebill. [f/5.6, 1/800, ISO 320]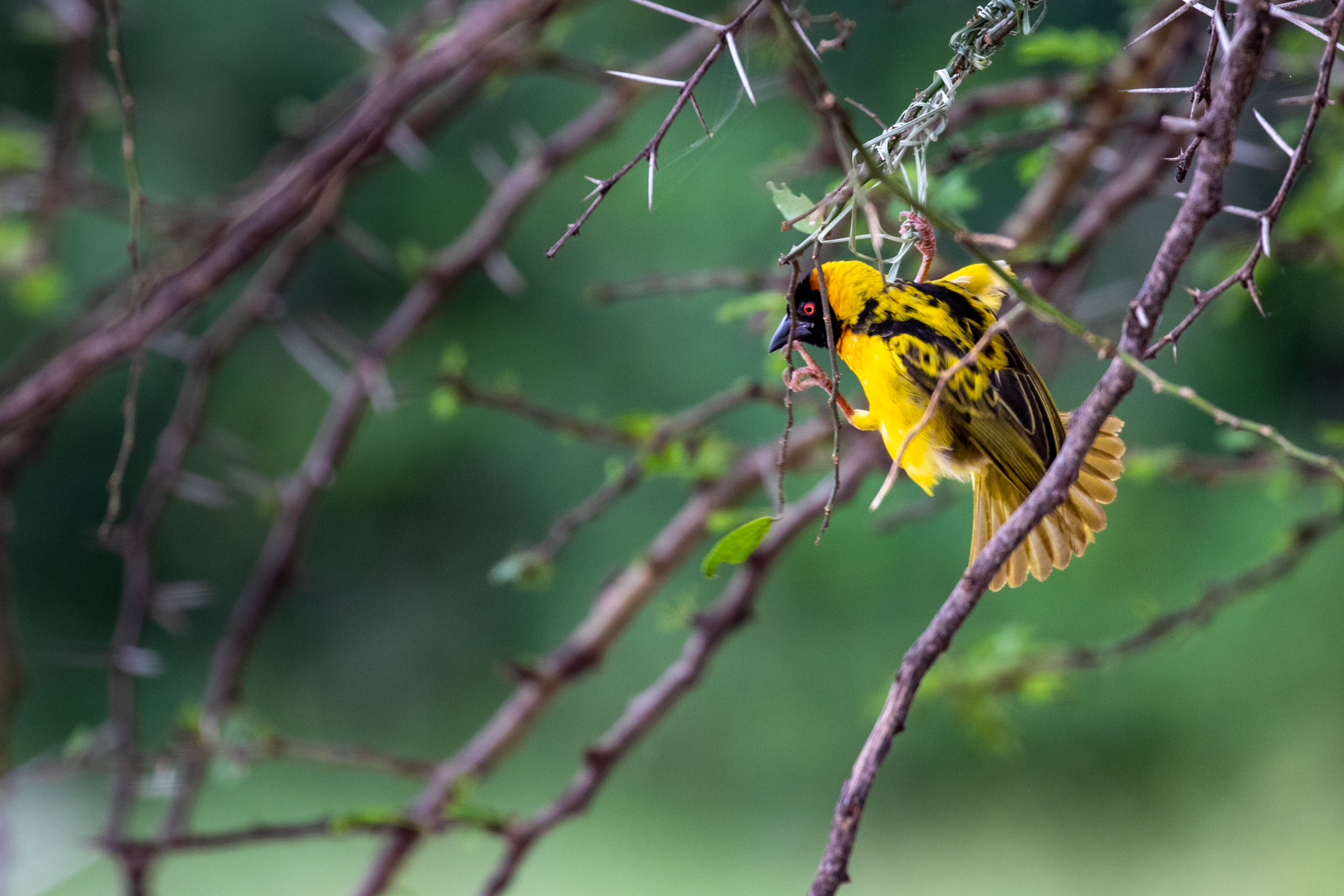 There is currently a very active colony of village weavers at eye-level near the Hippo Pools, making for both great photography and fun observation. This male is weaving the beginning grass threads of a new nest. [f/5.6, 1/250, ISO 500]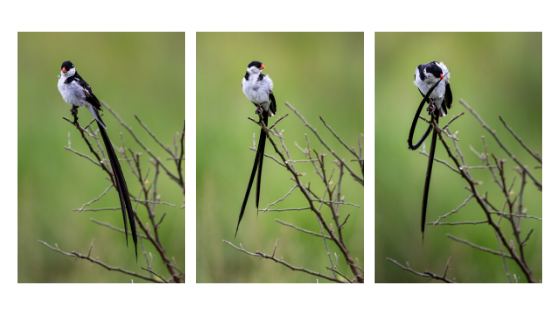 If you're going to bother growing such gaudy feathers, like this male pin-tailed whydah, it's important to keep them looking good. [f/5.6, 1/400, ISO 500]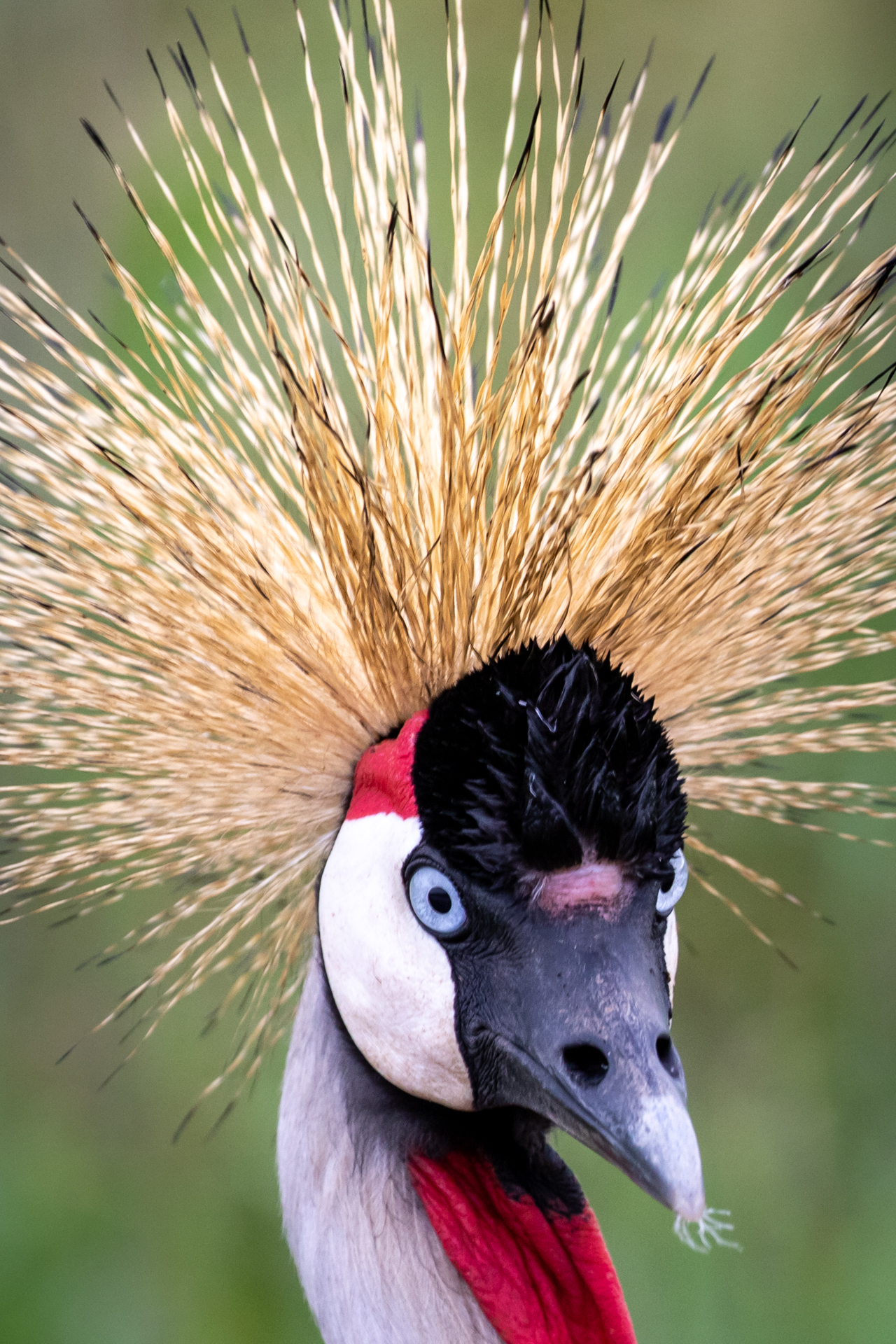 We were lucky to come upon some grey crowned cranes by the roadside, affording an opportunity for study of their magnificent and unique facial features. [f/5.6, 1/125, ISO 500]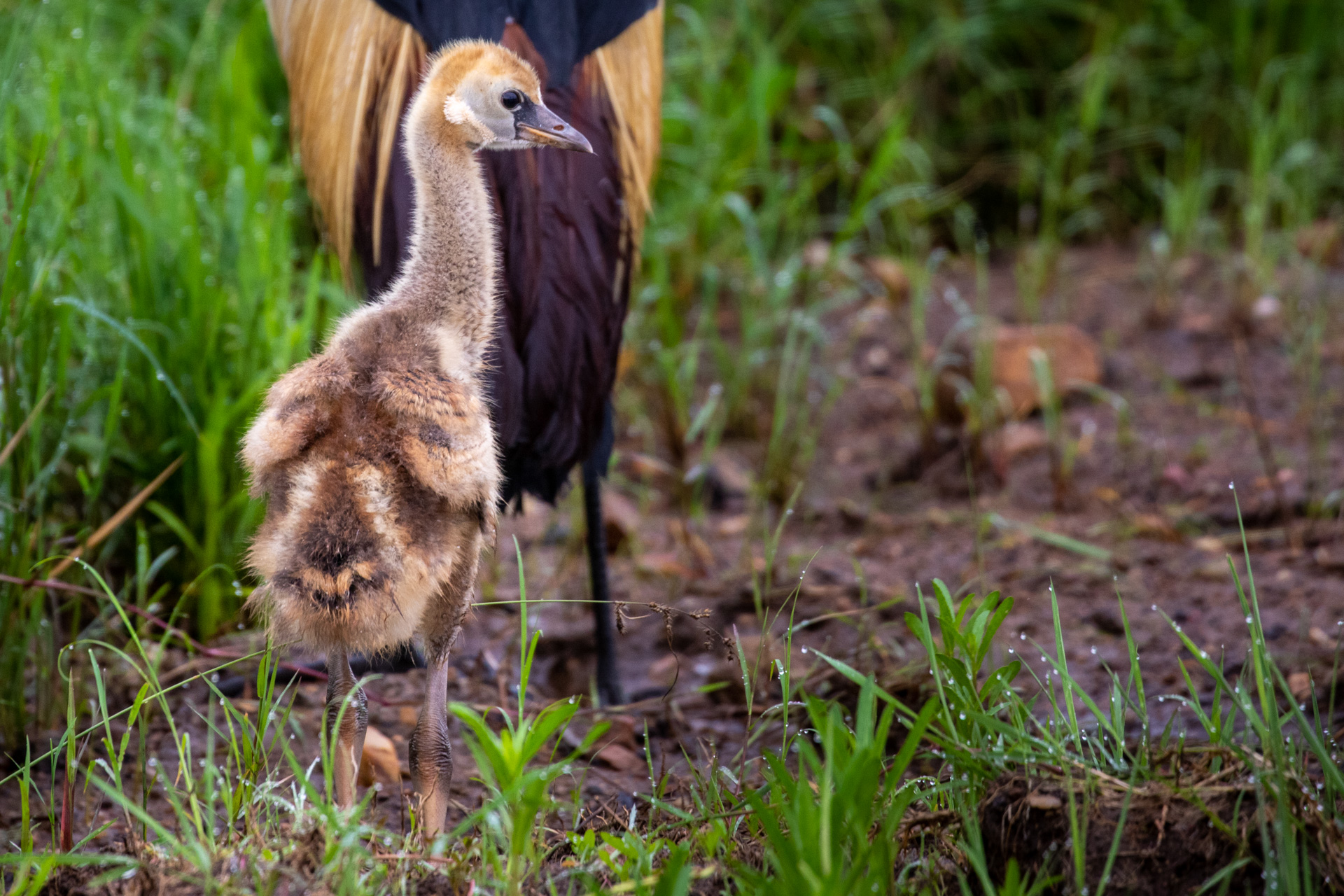 With the crane in the previous shot was this chick (it's that time of year), looking a bit gangly and awkward, and with quite a way to go before attaining its parent's beautiful plumage. [f/5.6, 1/100, ISO 500]
THIS WEEK A YEAR AGO . . . AND TWO YEARS AGO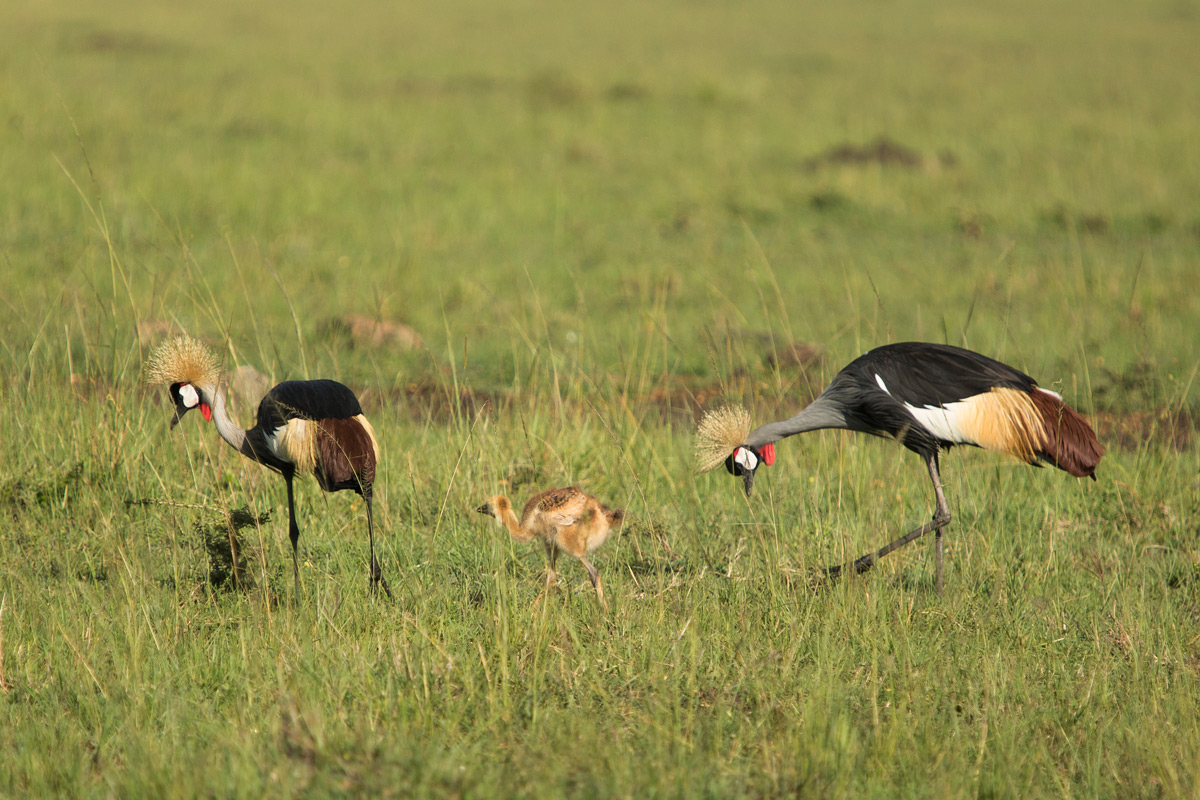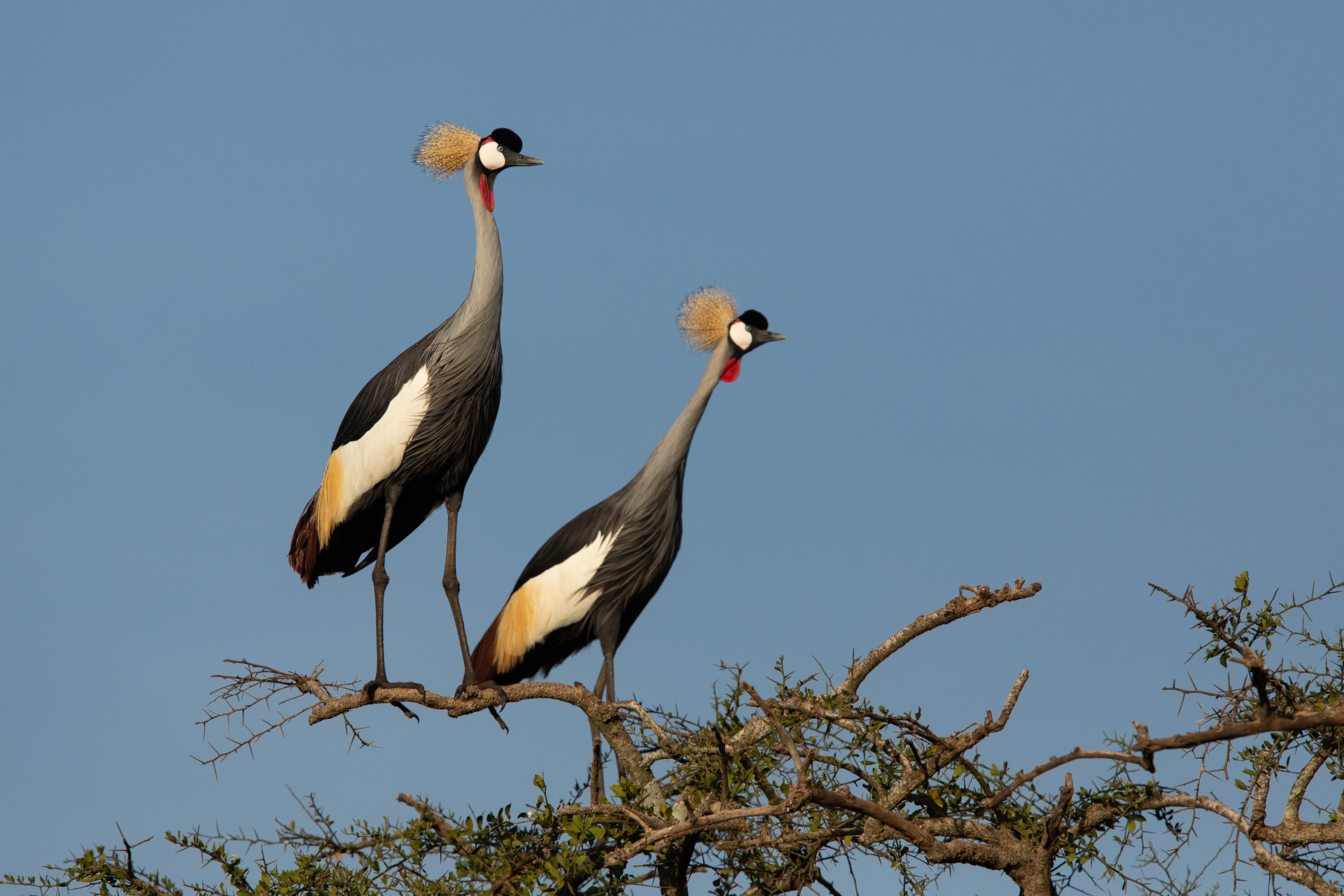 Entering our third year of This Week at Angama means we now have two years of photos to review. Coincidentally, this week last year and the year before that both featured grey crowned cranes. If this streak continues, it's quite possible that This Week at Angama a year from now would feature the first year's chick with babies of its own (it takes three years for a grey crowned crane to mature).