Where in the World is John?
Annemarie Meintjes takes things to new heights photographing Angama Mara for VISI, making the cover and being named best magazine cover when it hit the street...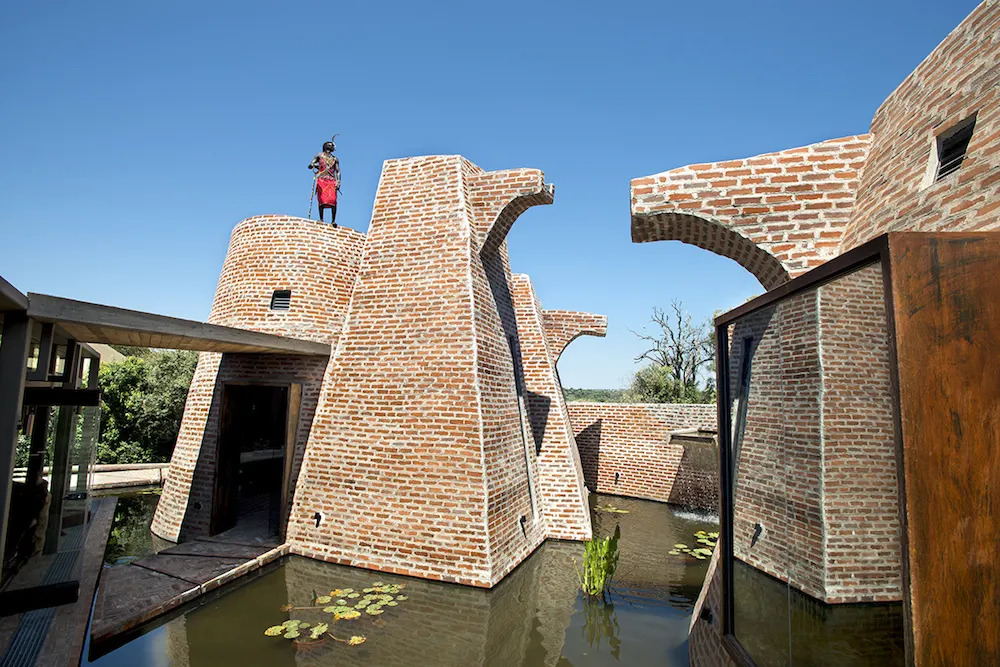 We had fun with this shoot.
The Maasai naturalist John Peenko was used in every shot not only to show the scale of the spaces, but mostly because I took my inspiration, my colour palette and designs patterns from the Maasai, having grown up with one in our dining room (near life-sized in ebony wood) and marvellous stories about these Kenyan people wrapped in red shukas.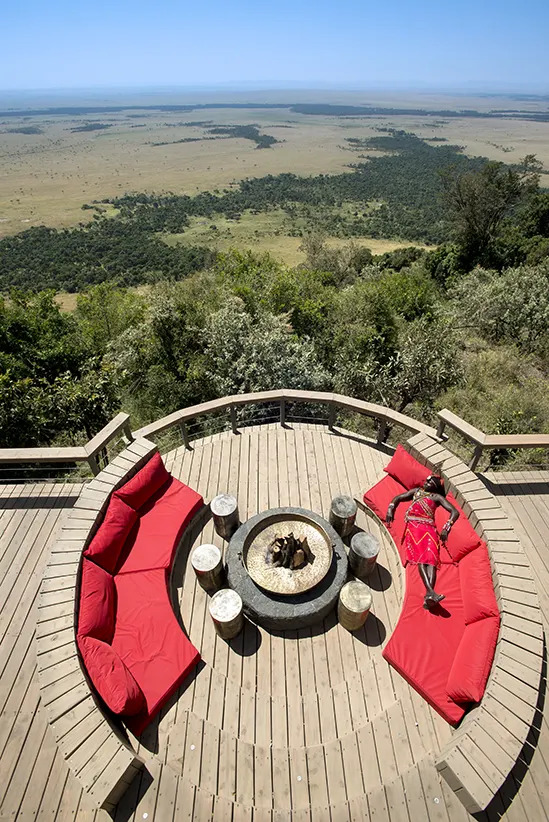 My shoot echoed the essence of the stories on Angama Mara's blog: so there are no pictures of the animals, the Forest BBQ, the Maasai performing, the friendly staff in their perfect uniforms, the organized kitchens (designed-by-experience) or the food that delights the guests (served anywhere they want to eat). No dull stuff here.
There had been a half a dozen international photographers before Dook and I arrived – plus a turn-around of 60-odd guests every four days uploading iPhone shots onto every social media site under the sun. We simply had to be different. And, luckily for us, no one had as yet managed to capture the award winning architecture.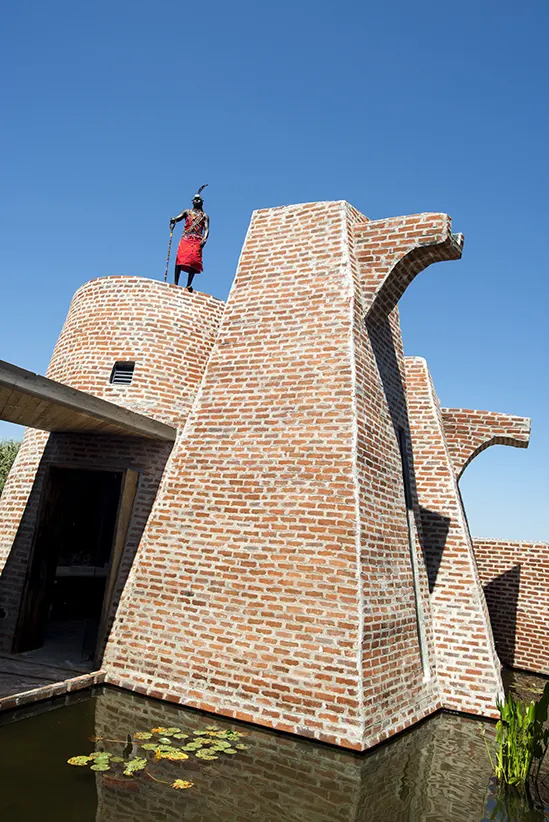 As a visual person, my stories are best told in pictures …
Dook took my idea of "showing the scale of the space" to limits that made me fear for both his and John's life! Trapped in this boys-game of pushing the boundaries to new and scary heights, I needed a G&T urgently and left for South Camp, leaving them to their dangerous games.
As South Camp was installed after my last visit to Angama, I enjoyed the grand tour with Azei – until I ventured on the deck of tent 6. And there, suspended like the lodge somewhere between heaven and earth, was John … this is the end I thought and closed my eyes.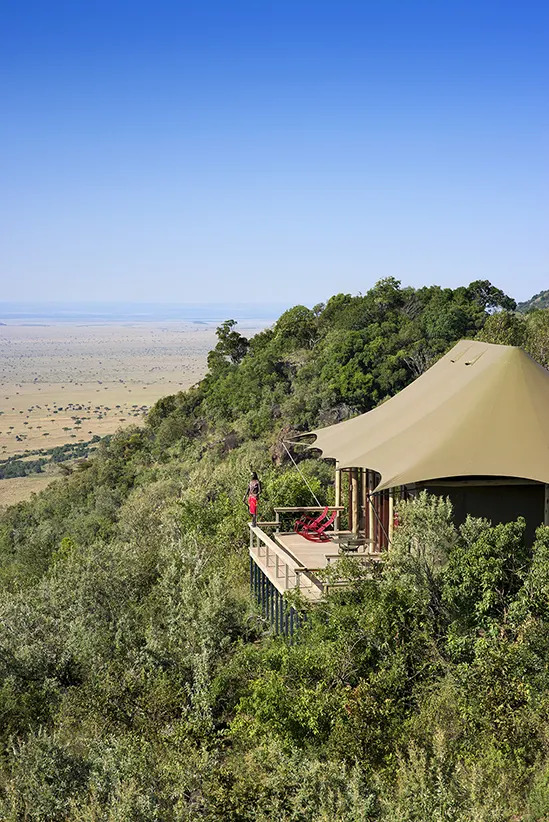 "Come on, stop playing around! Let's shoot the cover and try and get to the airport (before John gets killed)".
Still they pushed the boundaries …
And collapsed laughing!
Boys!
We not only made the cover, and… it was named best magazine cover when it reached the street!
Thanks boys!