Just in case you were wondering if this might be a grisly bush story it's too soon to panic. When our young guest Eleni picked up her first DSLR camera it was an instant love affair – please enjoy her delightful account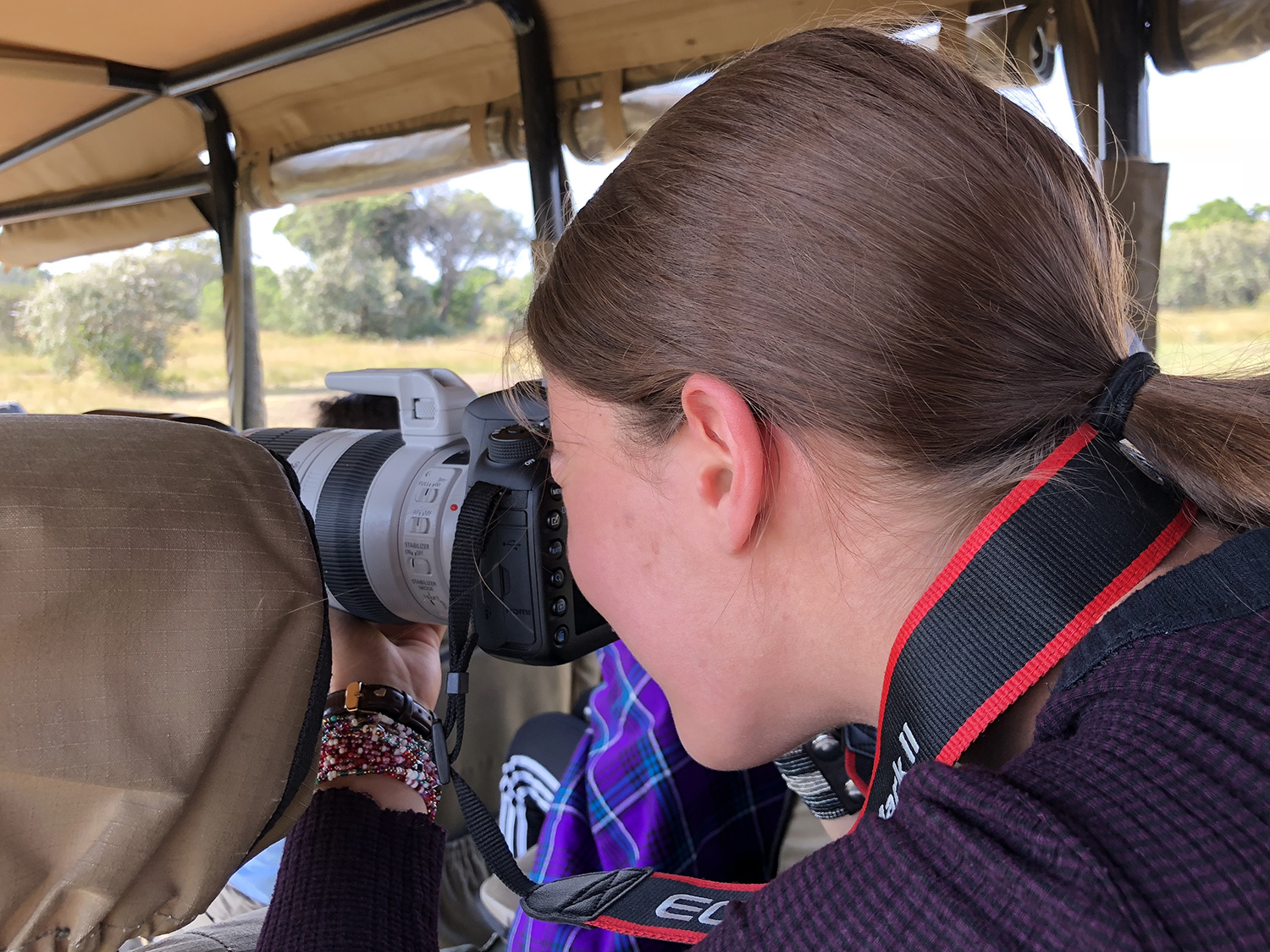 My name is Eleni Karaiskos.
I am a 16-year-old Canadian who visited Kenya for the first time this July. My parents have been on safari in South Africa and regaled my brother, sister and I with tales of the Big 5. This year we spent a week in rural Kenya visiting communities and helping build a college through an organization called We.org At the end of our trip we spent three amazing days at Angama in the Mara and I now understand why my parents love being on safari so much.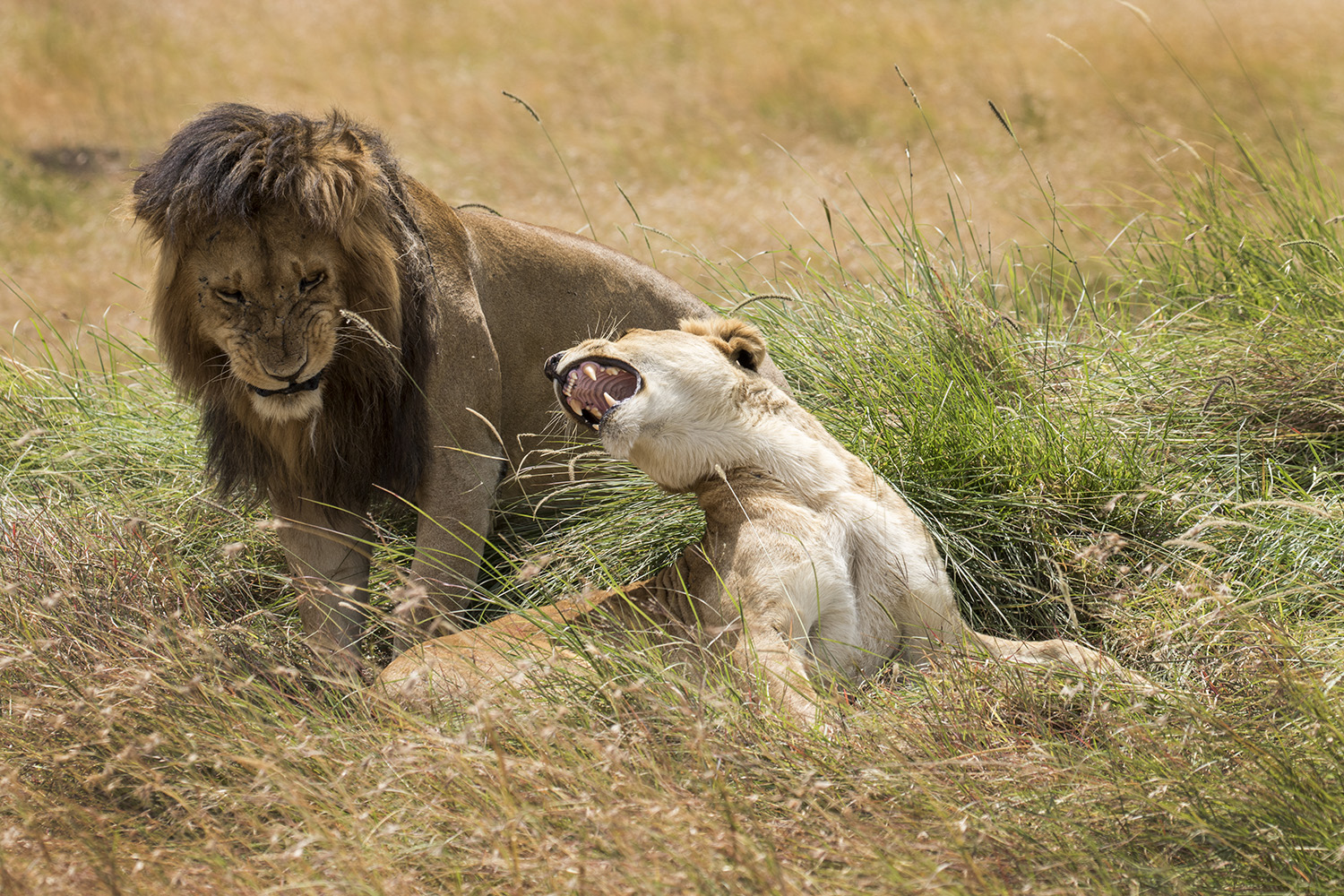 When we arrived, we got a tour of the premises and my mom and I immediately looked at each other when they talked about the Photography Studio. We went over 15 minutes before our first game drive to enquire about renting a camera. There we met Adam Bannister, who showed us the camera we could rent for the day. He then gave us a crash course on all the basics of photography and how to use the camera. During the course of this lesson we discovered that you can 'rent' Adam as well to come on game drives with you coaching you along the way and ensuring you take beautiful pictures in all sorts of differing conditions (light during different times of day, stationary animals or birds in flight, etc). He is an excellent teacher, methodical, kind, fascinating, encouraging and so knowledgeable, not only in photography but in animal behaviour too. He shared stories of his adventures around the world and fuelled my passion for photography and animals during our time together. He was even able to convince my parents to buy me a great camera for my 16th birthday for all my future safaris.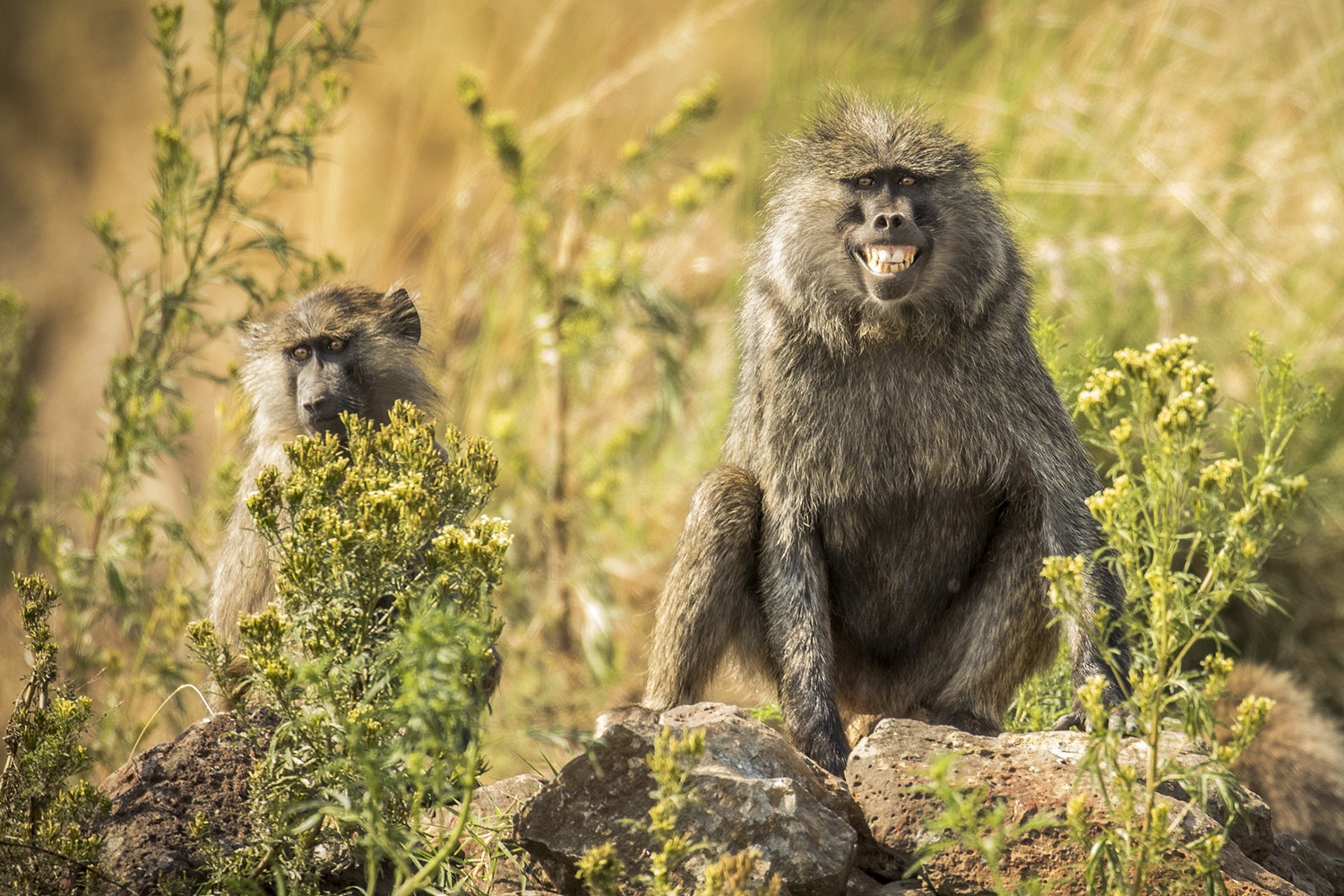 At the end of our exciting day, we went back to the Studio and Adam introduced me to Photoshop where I learned how to edit my photos and make them even better. It is so cool to look at a photograph you think is good and then see the magic you can create to enhance the photo on the computer without making it look fake, just better.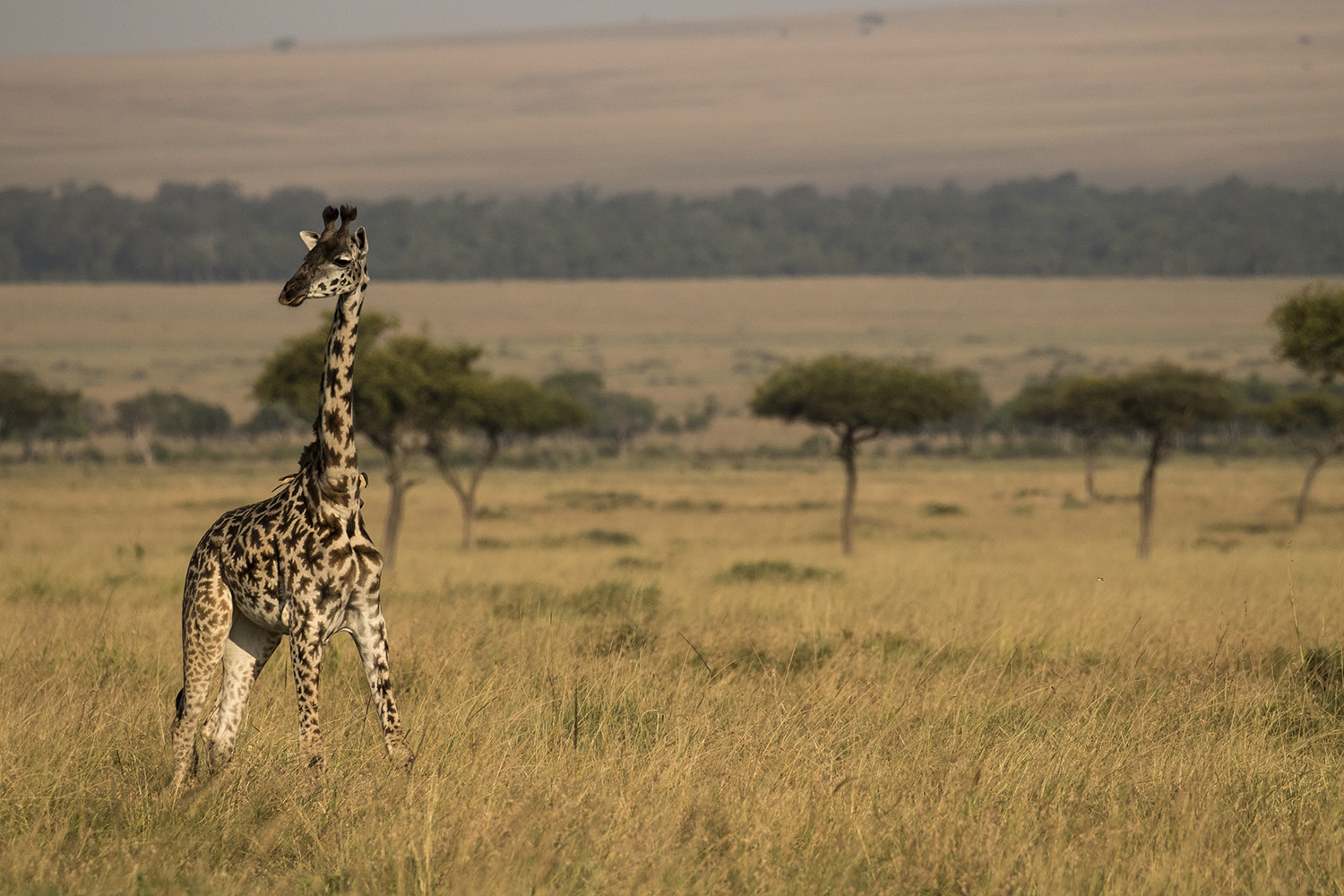 I have a few favourite shots from my day with Adam. I love giraffes and the one I took here I like because I learned about framing a shot with the rule of thirds as well as the direction in which the animal is walking. I also think giraffes are spectacular and this one in particular looks like someone took oak leaves and dipped them in paint to decorate the giraffe's body – absolutely beautiful.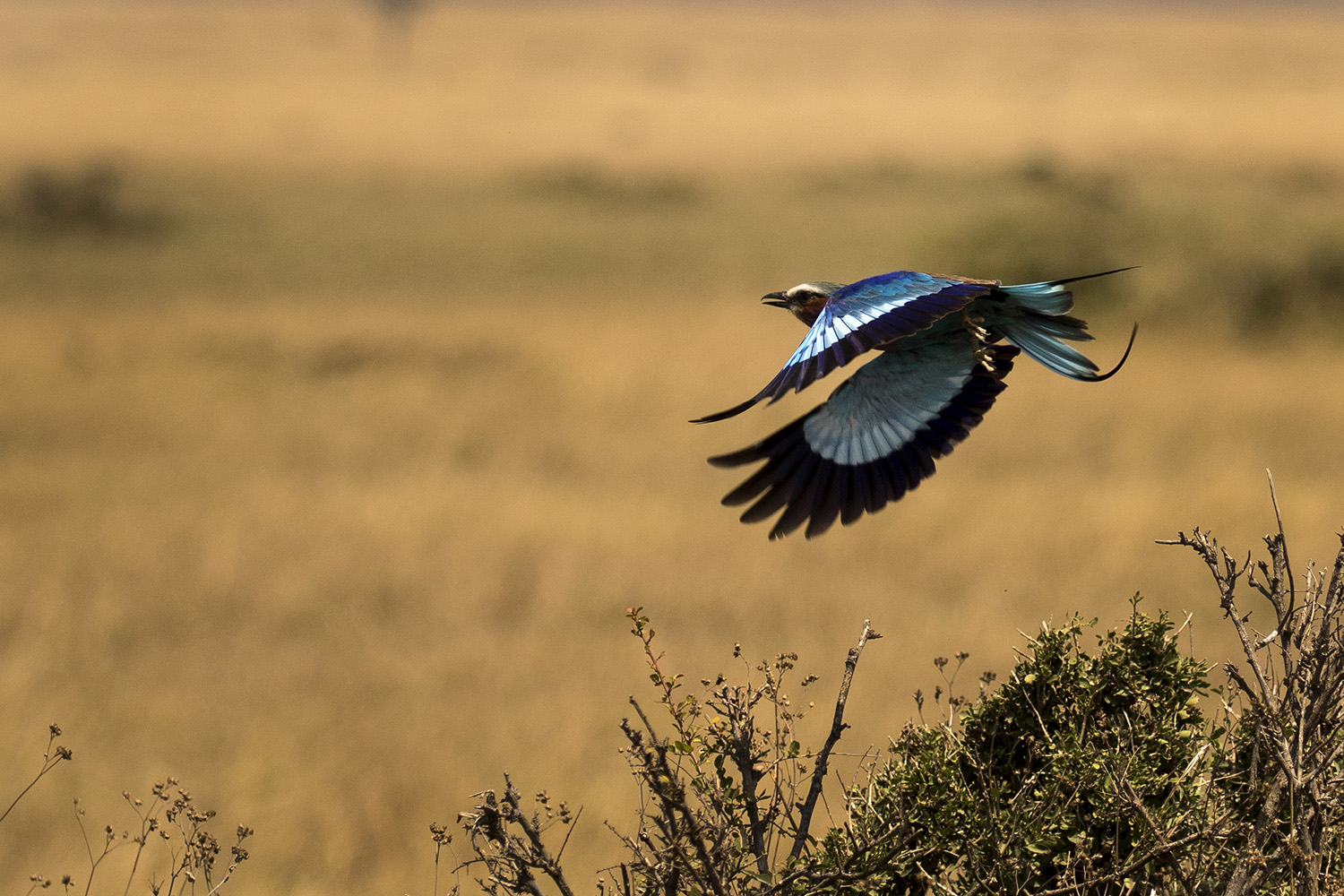 The other shot I am very proud is of the lilac-breasted roller. It was sitting in a tree and so we had time to set up the camera perfectly. Adam taught me how to operate a camera quickly enough to get photographs of a bird in flight. This is the best one and when your professional photographer teacher says "Great shot!" you feel that pride that you have done right by all the lessons.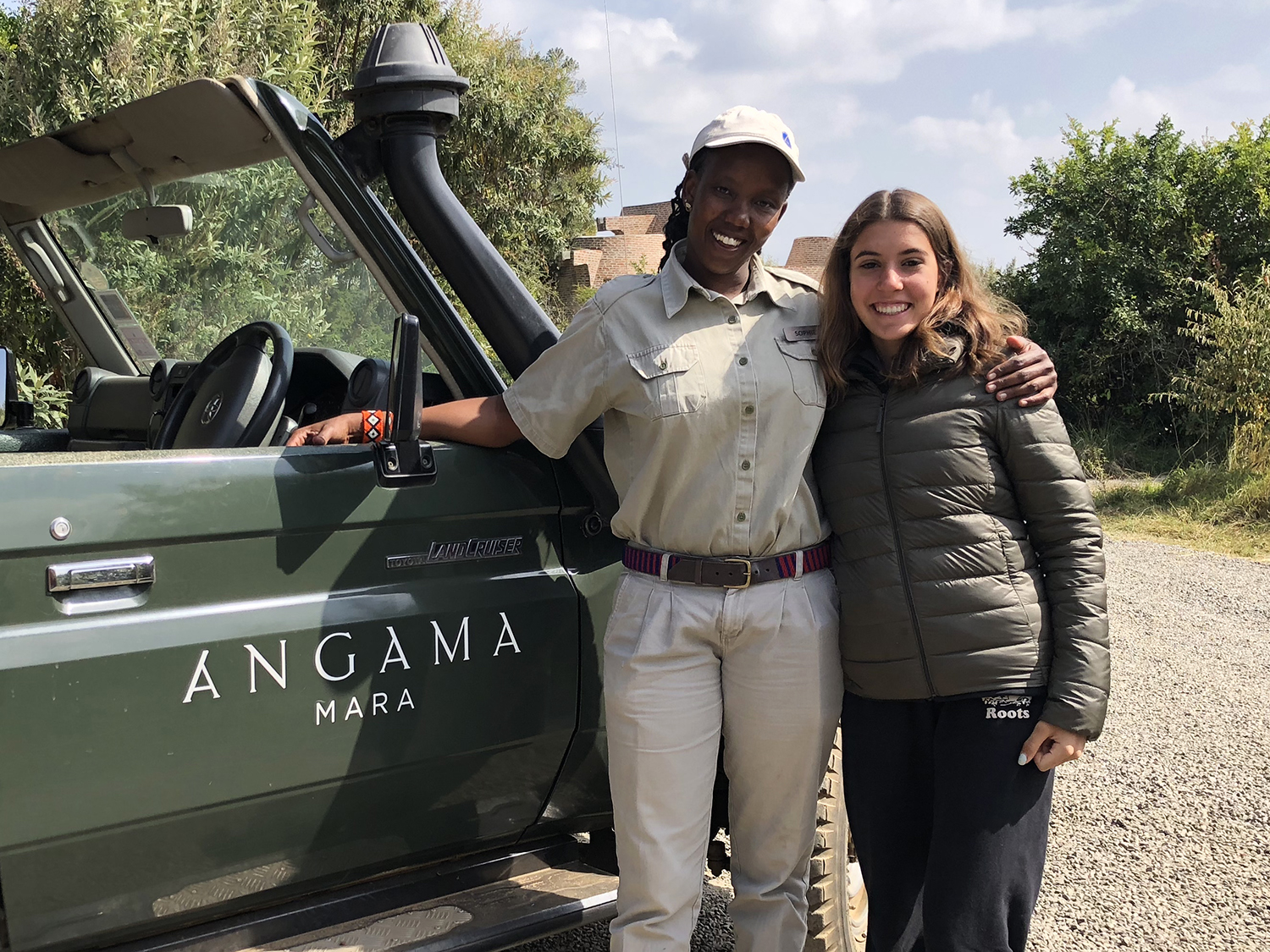 Angama is a beautiful property with an amazing team of people to look after your every need. Wiki, our butler, greeted us with a contagious smile and took such good care of us. Sophie is a terrific nature guide who helped us find the most exciting scenes nature has to offer. Sophie is one of the few women to be doing this job, so an inspiration to me.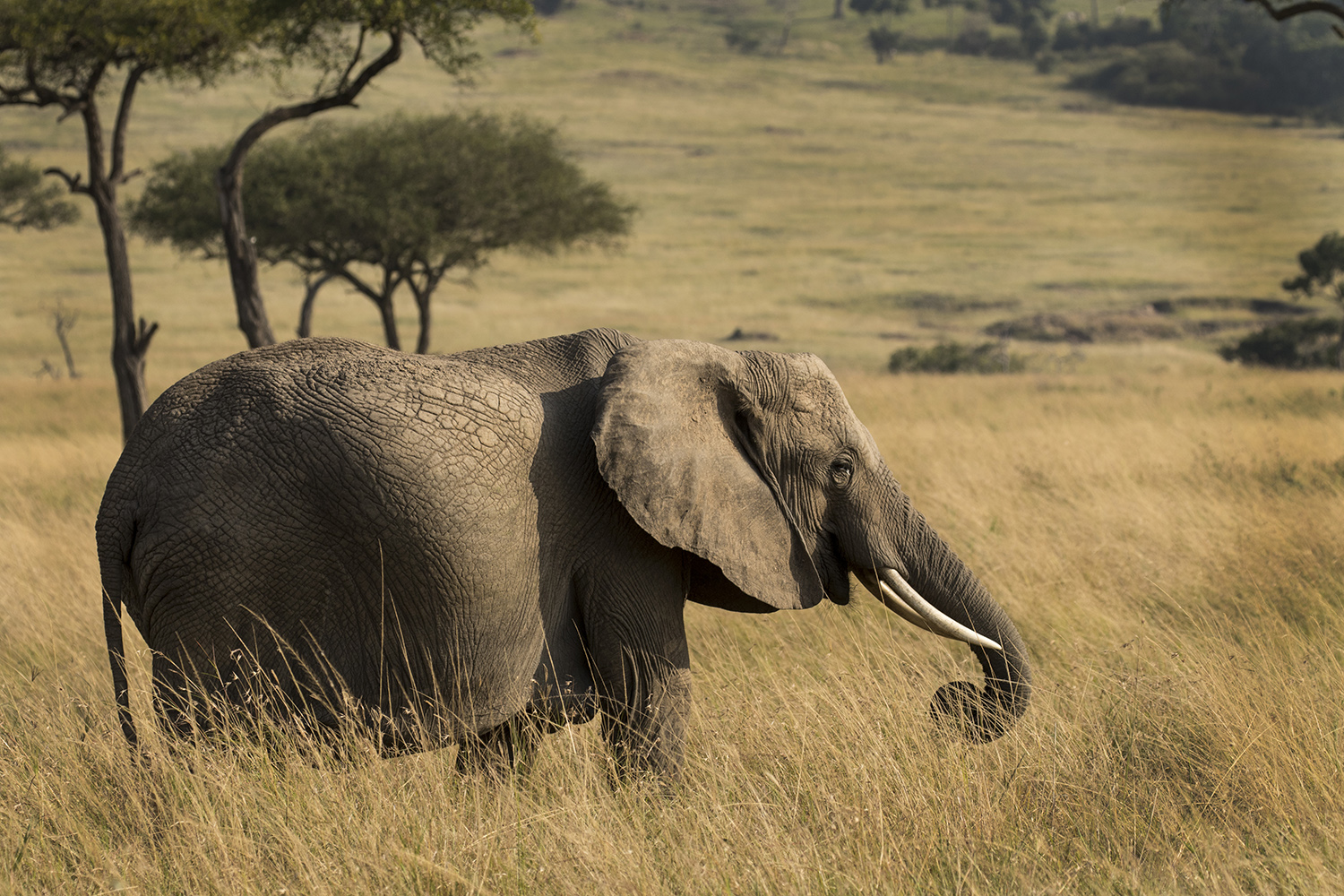 Finally, the Mara is absolutely breath-taking and the most beautiful place I have ever visited. I feel very blessed that my parents introduced me to Nature in its most pure form, where I breathed in the fresh, unpolluted air, and where I was able to observe animals in their natural habitat. I am looking forward to using all the things I learned from Adam with my new camera and cannot wait for my next adventure.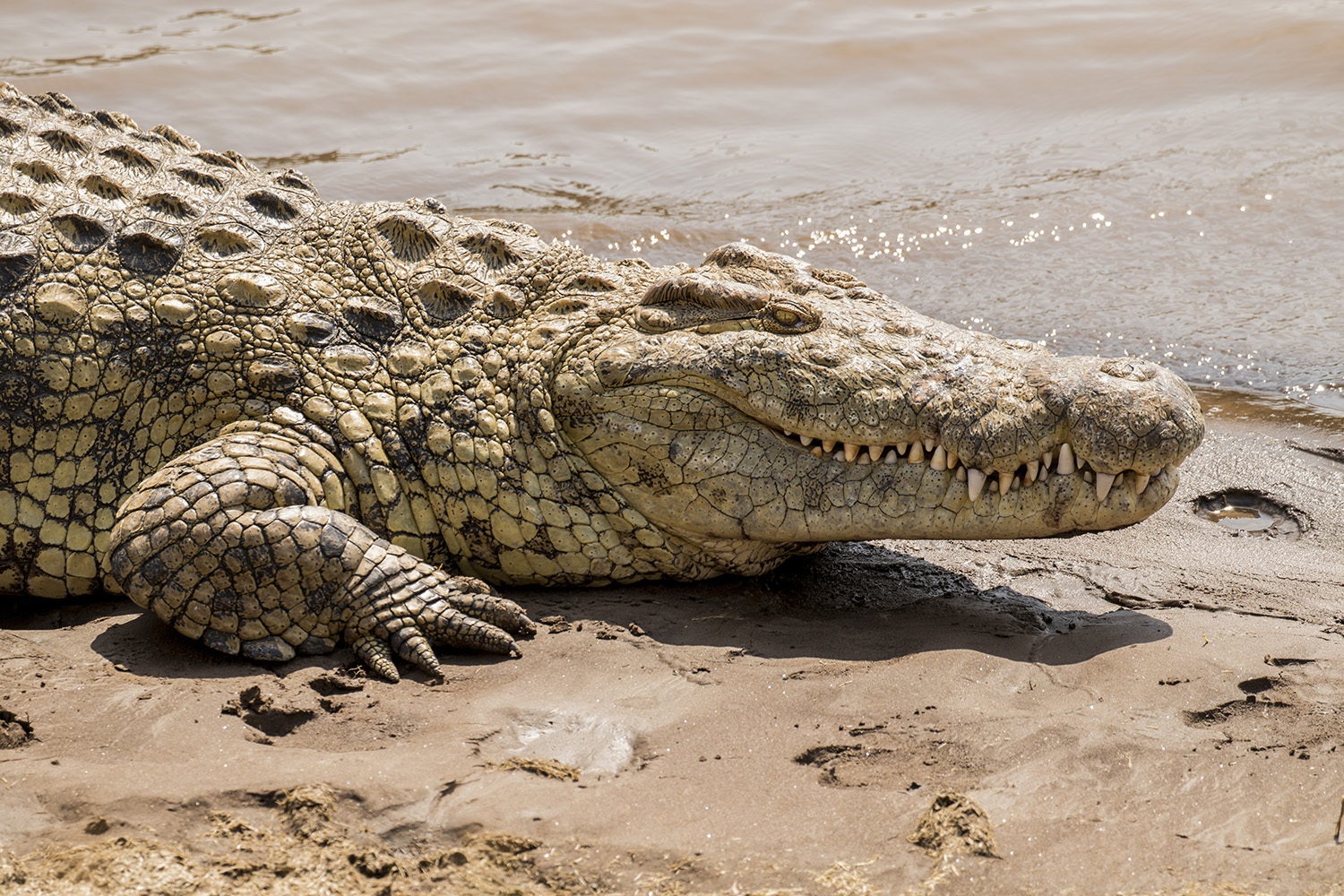 -Eleni Karaiskos Ottawa, Canada