Tyler Davis reflects on the miraculous growth and changes at the lodge over the last year and compares photographs of the 'there and then' vs the 'here and now'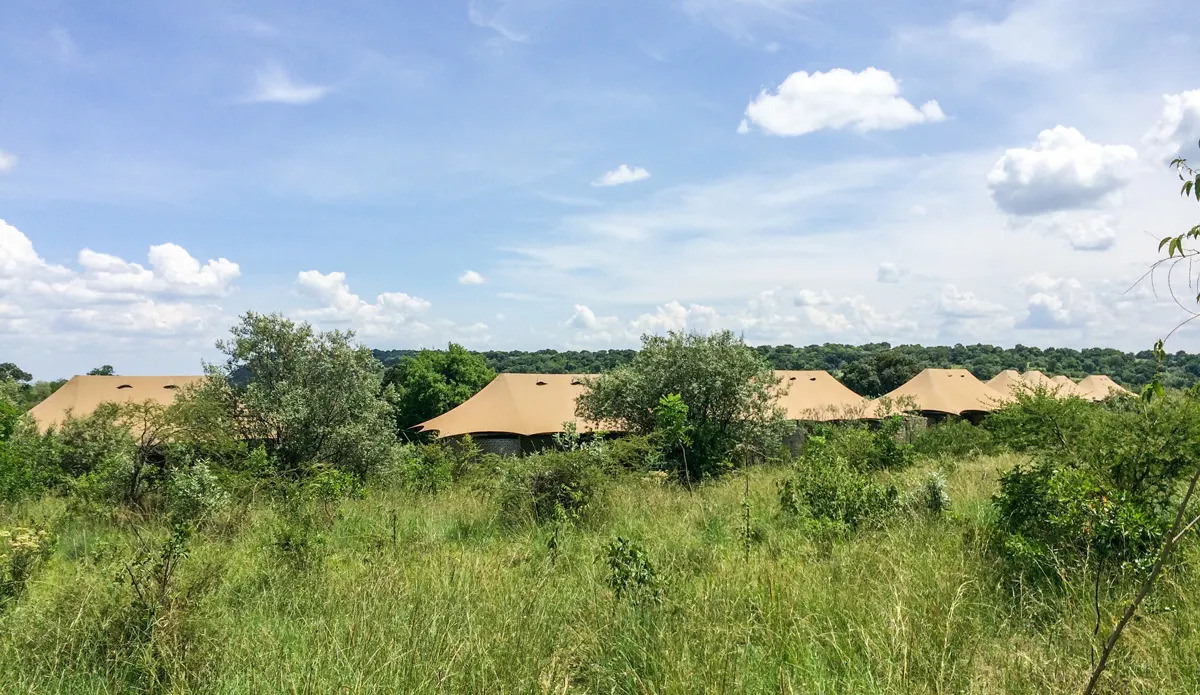 Tracking the growth around our lodge over the past two years is nothing short of miraculous.
You know the proverb about the frog in the boiling pot? At least, I think it's a proverb – perhaps it's more of an old wives' tale; or is it simply a metaphor? Maybe all of the above.
But I digress. Regardless of the origin, the gist of it is that if you put a frog in a pot of water and slowly bring it to a boil, the frog doesn't notice the gradual change in temperature and you know the sad outcome. It's a grim ending but that's not necessarily the point I'm trying to make.
The point is that we often don't notice the day-to-day changes in our immediate environment, but if we were to compare the 'here and now' with the 'there and then' of a year ago, we'd likely be surprised at the differences.
Rewinding to April 2016, we had just had an incredibly wet year – one of the wettest in recent memory. This had encouraged prodigious amounts of growth of our landscaping, from a muddy and barren campus when construction was wrapped up in June 2015, to hardly being able to tell there had once been nearly 500 builders scurrying about by the end of that same year. It was such a remarkable change, that we wrote a blog about it exactly one year ago.
So how much had again changed over the past year? I was a bit anxious to find out, since the last year of weather has been a polar opposite: after a cycle of so much rain, we had plunged into a very difficult drought (we even had to truck water to the lodge for 5 straight months). I suspected it would be a bit disappointing.
But then again, we've planted 500 trees and shrubs since April 2016, and diligently worked to keep them alive. Our gardeners, under the guidance of Cyrus Kimongo, are dedicated to their job of cultivating and managing Angama Mara's landscapes, even in the harshest of times.
So what does April 2017 bring? Amazingly, there are some noticeable differences. Yes, some trees are recovering from the drought, slowly leafing out again as the rains have finally returned. And perhaps the young trees planted in the last year haven't grown as fast as normal – but they have indeed grown. And some bushes have flourished despite the abnormally low rainfall.
In fact, it's now getting difficult to even see North Camp's Guest Area from where 2015's photo was first taken. Ditto South Camp. In front of the Pavilion, there is a little less brick showing, and the sea of grass behind the South Camp tents now has small trees stretching their crowns towards the sky, just above the top of the grass.
So we have our answer – even in a year of drought, where the Mara River is at its lowest levels in anyone's memory, there is still growth, still progress. Nature finds a way.
We look forward to our climate righting itself in the next year, getting our rains back on schedule, and revisiting this again in April 2018 for another year of reflection.