Balloons, Picnics, a 911 Rescue and a Lifer
From chasing balloons and searching for leopards to rescuing wageni and traversing lesser known roads in the Mara Triangle, this is a day in the life of Angama guide Wilson Naitoi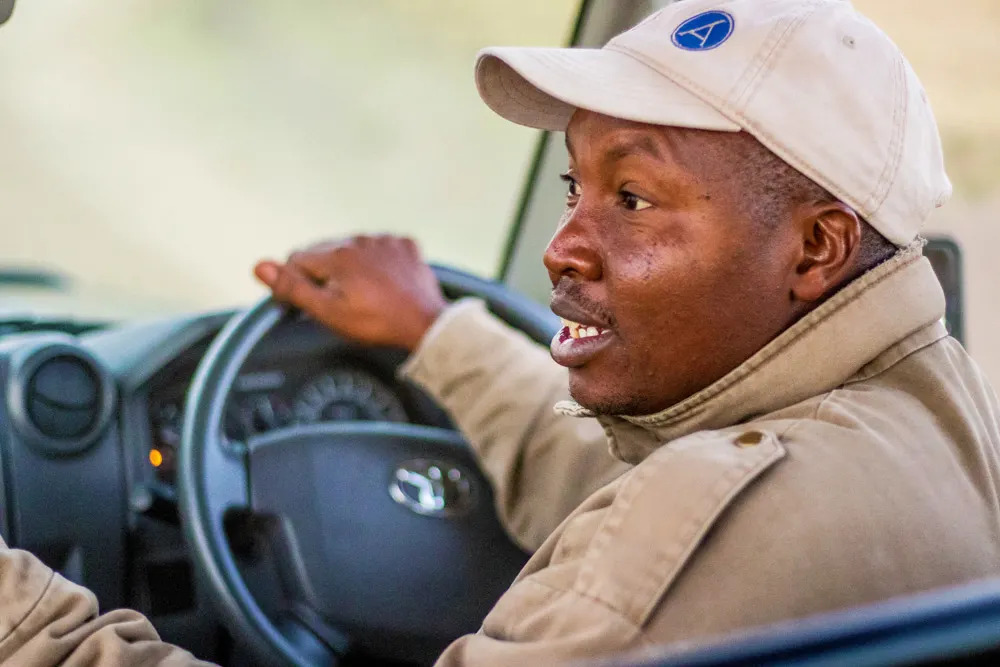 All in the day of Angama guide Wilson Naitoi
04h15 and there goes my alarm. My guests are ballooning and departure is 05h00 sharp.
I quickly shower, dress and head to the Guides' Room so I can prep for the day. Yesterday evening I got a head start filling hotboxes with everything needed for a picnic lunch; a cooler packed with drinks; and checked my vehicle was clean. Now all I need is to get hot water, milk, ice and the picnic lunch itself from the kitchen.
By 04h50, I'm in the turning circle waiting for my guests, and we're off on time. Forty-five minutes later, we arrive at the balloon launch site. After check-in, coffee and a briefing, my guests launch at 06h30 – 15 minutes before sunrise. I wave as they float away and make a beeline for my vehicle to chase the balloon so I can be there when it lands. Depending on the wind, some days it's hard to keep up!

I love this time of day; early morning is the best for the animals, as some are going to sleep and others are waking up. I almost always see a leopard on ballooning mornings when I want to stop but can't! I must keep up with my guests way up above. Today, I see a mother Black Rhino with her young calf.
After a peaceful flight and a laughter-filled landing as the basket slowly tips over, I pick up my guests and head for the champagne picnic breakfast.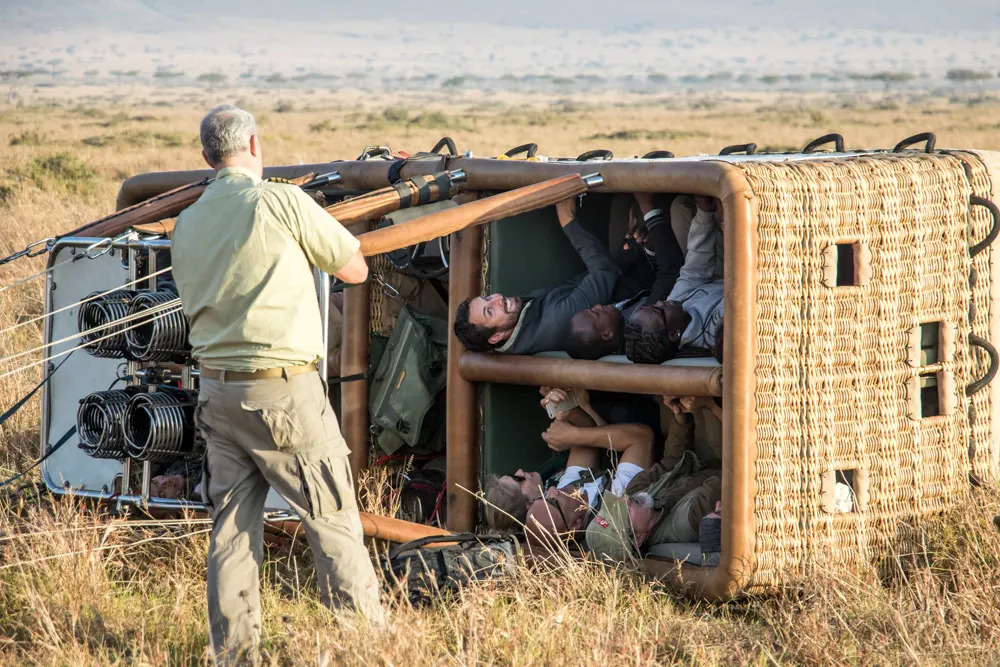 After breakfast, we head south towards the Tanzanian border. Having previously worked for the Mara Conservancy as a ranger, I know every road in the Mara Triangle, and enjoy taking some of the lesser-known tracks to avoid seeing other vehicles and to show my guests some wild and lovely corners of the Reserve. This also gives me a chance to visit my old stomping grounds and make sure things are as they should be – the Mara is my home and my livelihood, and it's well-being is important to me.
Between breakfast and lunch, we see many of the Mara regulars: impala, zebra, giraffe, topi, Thompson's gazelle, elephant, buffalo, and of course fantastic birds, including a new one for me that I'm really excited about: Rufous-tailed Rock-Thrush, a Palearctic migrant.
After a lovely picnic lunch under a big, beautiful old fig tree with funny roots, we continue on our way. We find a pair of young adult male lions who I don't recognise. I know all the lions in the Mara Triangle very well. I wonder if they've come up from the Serengeti? This is interesting data for the guide project I'm working on with some of my colleagues – our group is trying to better understand the dynamics of the lion prides within the Mara Triangle.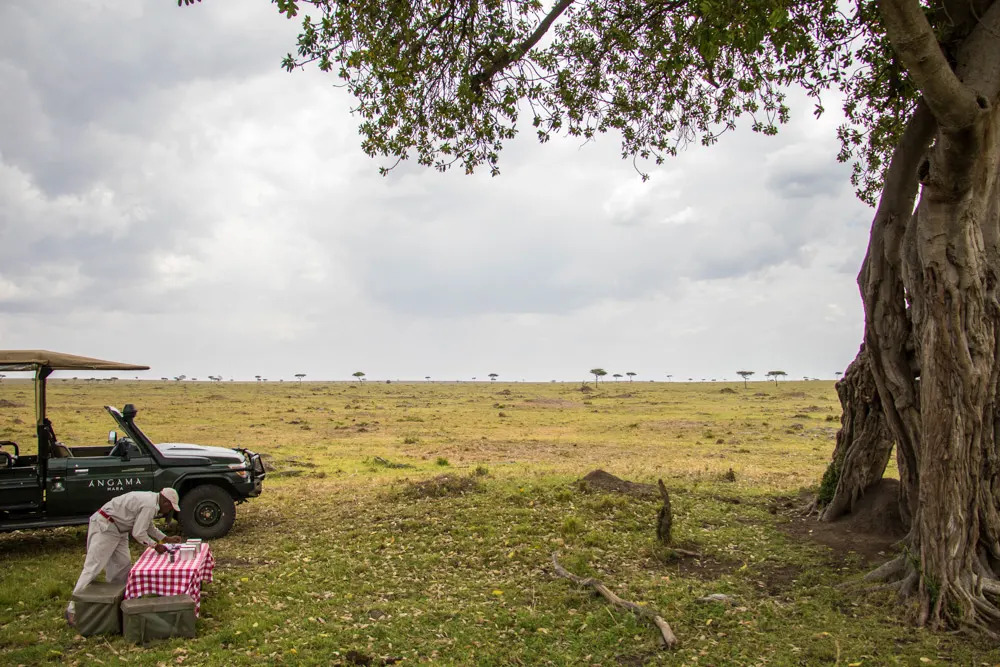 On our way back to Angama, we stop briefly to look at a passing raptor (turns out to be a Montagu's Harrier). Just as I'm about to turn the engine back on, I hear what I think is a shout. I ask my guests if they heard something; they look surprised and say no. I'm very sensitive when I'm in the bush, and even over the wind and the birds, I'm sure I heard something. I look around, and sure enough: about 500m away, I spot two wageni stranded in a deep hole. From here, I can't even see the vehicle only the two people standing on top of it, waving their arms. I know the spot well – it's part of the salt lick, and not a good place to cross, even in the dry season. It's also quite out of the way, and if we hadn't heard them, I'm not sure they wouldn't have had to spend the night there.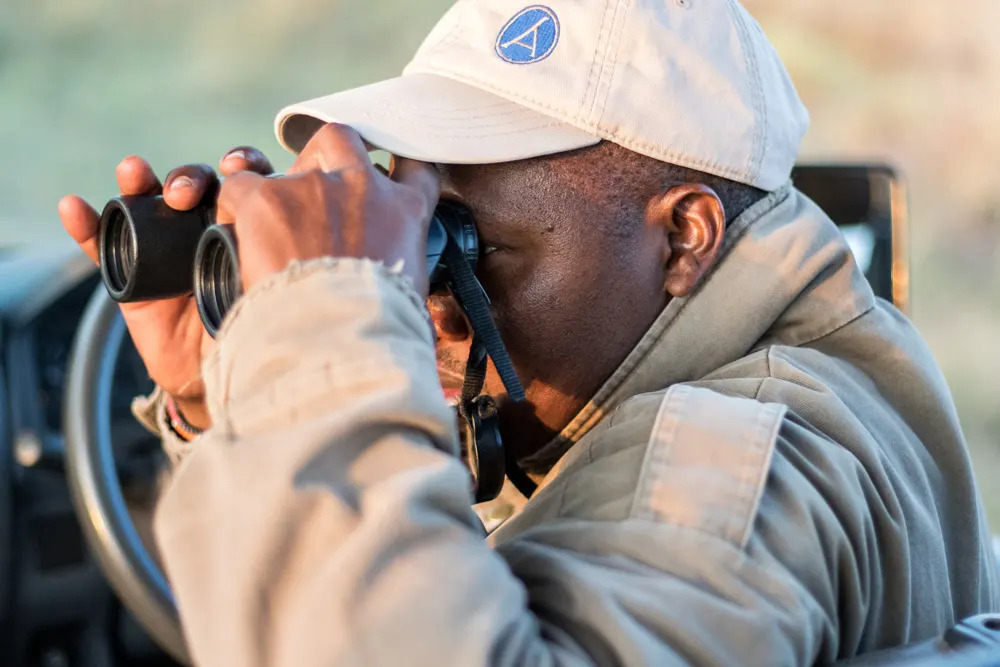 Having completed the rescue operation, we climb the Oloololo Escarpment and pass through several herds of cattle. For the first time since the Mara Conservancy took over management of the Mara Triangle, they have allowed cows to graze within a small section inside the Reserve, to help alleviate the stress felt by the local herders because of the drought. I think it's a good compromise during this difficult time; after all, I used to graze my own cows in this exact spot as a boy, many years ago. It was this exposure to the Mara's wildlife that led to me becoming a park ranger and, later, an Angama guide. I explain all this to my guests and they approve of the arrangement.

Back at the lodge I unpack and clean up: cutlery and cups are washed and dried and reissued to our store; picnic tins and leftover food are returned to the kitchen; tablecloths and napkins dropped off at the laundry; and finally I sweep the vehicle for trash checking for any left-behind items. Finally, I enter my sightings for the day in our logbook before returning the safari vehicle to our garage.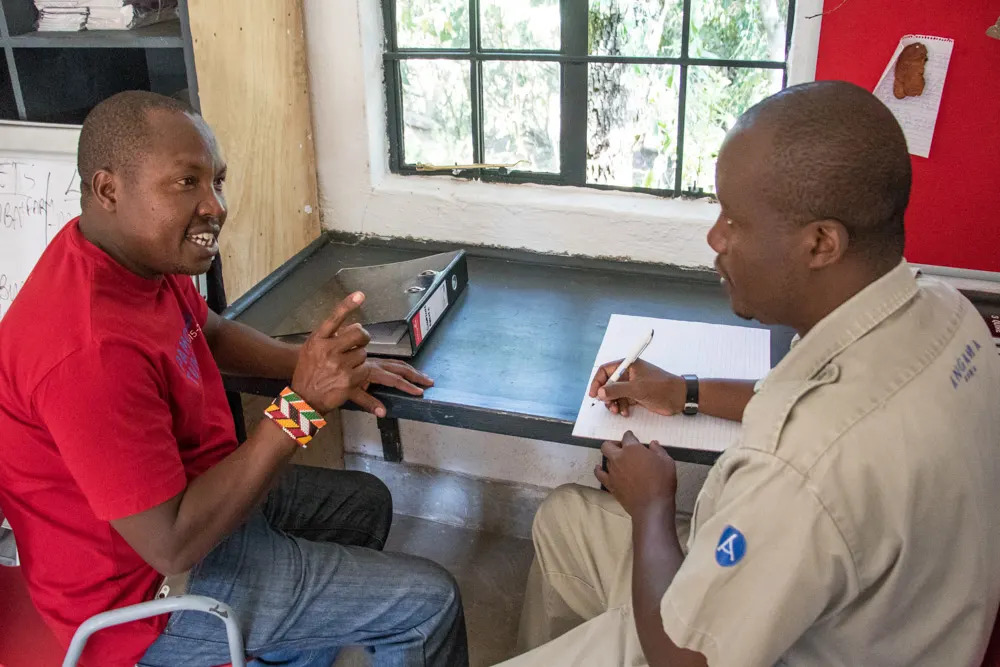 With a couple hours to spare before taking my guests to our Forest BBQ, I head to the Rec Room to play pool with my friend, Daniel Leshan. When I'm not guiding, working on my guide project, or studying, you can often find me playing pool or volleyball. Daniel wins – but it was a close game and he's very good.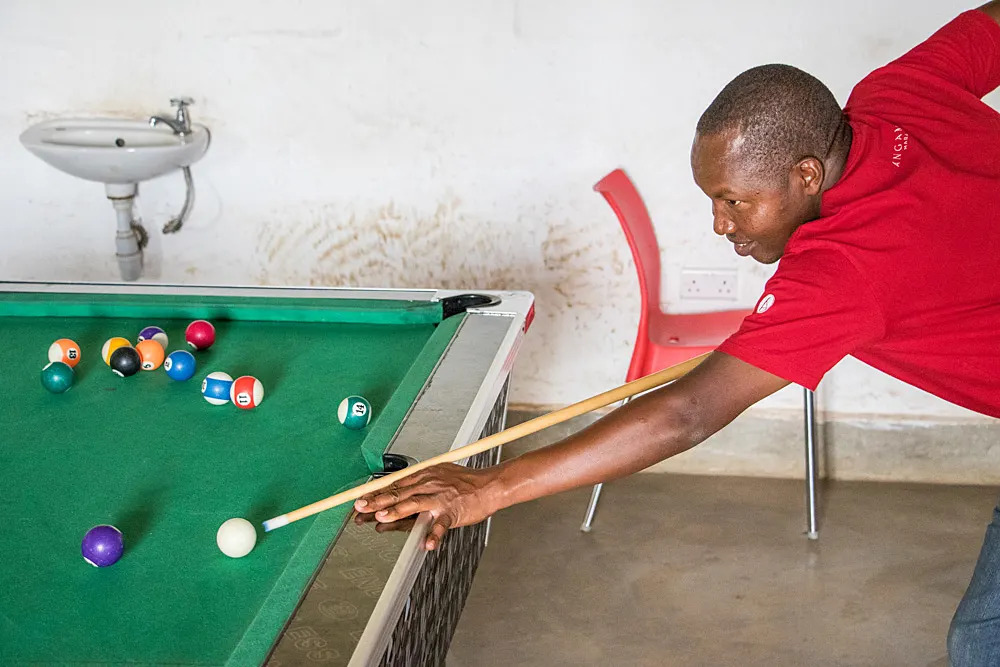 This long but good day finally comes to an end after I return to the lodge with my guests after Forest BBQ. I briefly join them for dessert bitings and we plan tomorrow's programme. It's another early morning: we'll leave at 06h15 to enter the park at sunrise with a picnic breakfast and back for lunch. Or, in my case, a nap.
Note from the Editor: I was happy to see Wilson included his candid views on the effect the recent drought has had on local cattle owners and how the Mara Conservancy worked closely with them to resolve what might have turned into an unnecessary clash. We are so proud to operate alongside communities and Reserve management who took the time to find a sustainable solution for all. The rains have come and all is now back to normal and the Mara Triangle is once again cattle free and harmony reigns in our little corner of Kenya.