Confessions of a LOTDP Addict
A guest recently came to stay with us in the lovely Mara after reading all about the Angama team on our weekly blog and this is her delightful story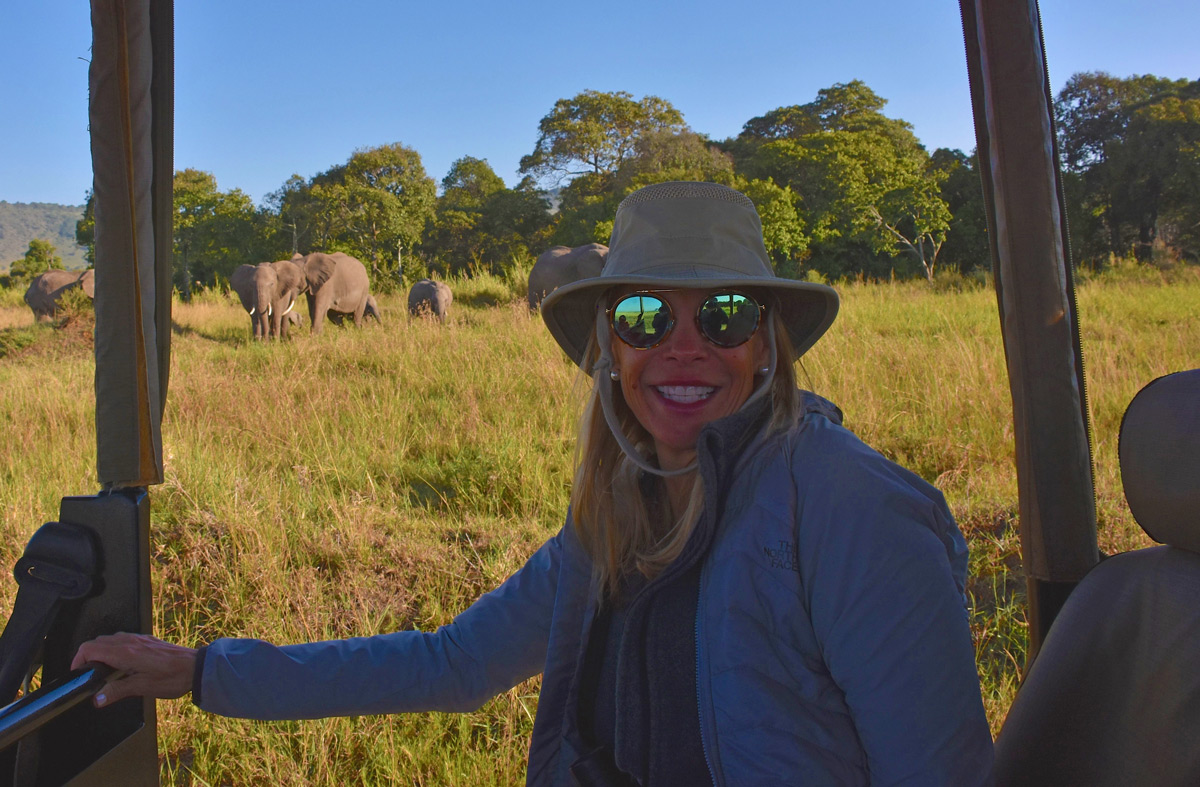 My name is Shari Provenzano, and together with my husband Mark, my sister and brother-in-law, Karen and DeWitt, I would like to share A Day (and a half) in the Life of an Angama Guest …
I became acquainted with the people of the Angama Mara well before I set foot in this triangle of paradise. Reading the blogs of guide Wilson, butler James, camp manager Josephat and Chef Collins made me feel as if I had made friends long before being greeted with a warm and enthusiastic kwaheri. I immersed myself in "pre-meeting" the entire team through these posts, which were personal, informative and entertaining, giving me a glimpse into their daily work lives. This interactive blog enhanced our stay so much. We have been home for just over two weeks now, and I love reading (and re-reading) all the blogs by Angama – they transport me back to one of the most memorable adventures of my life.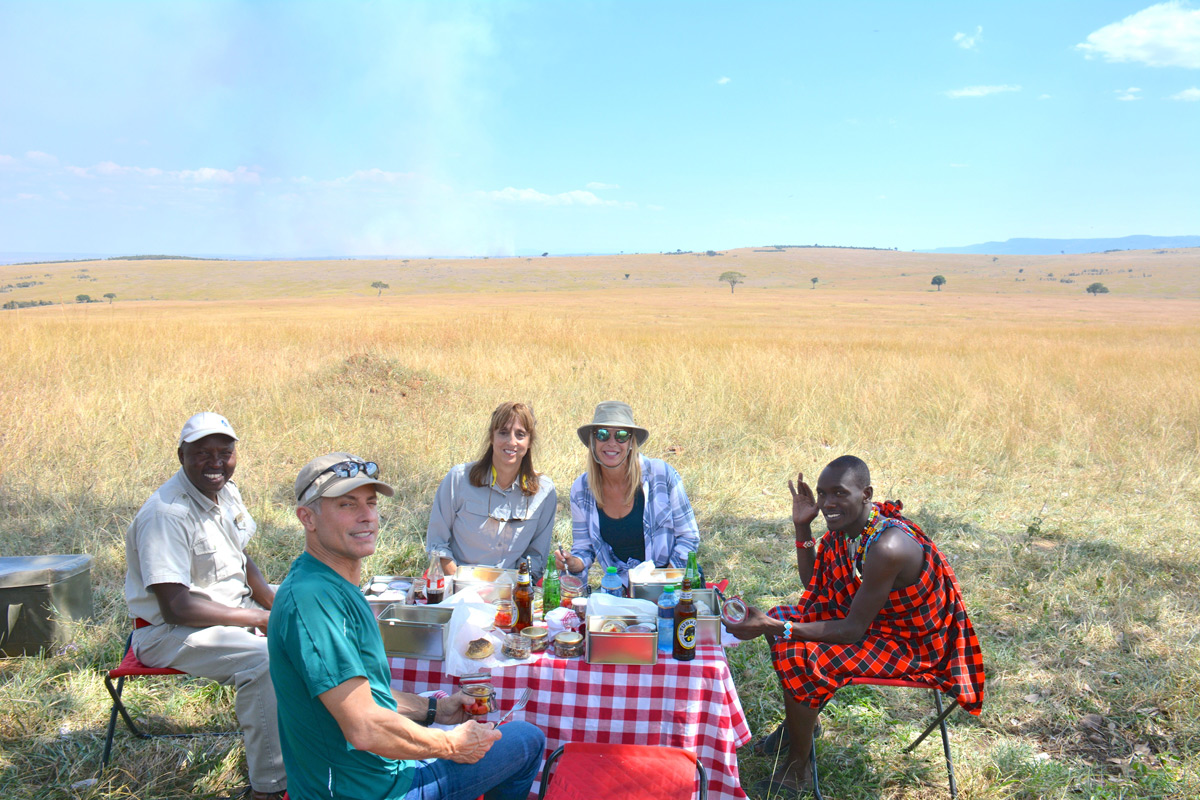 As our plane came in to land on the Angama Mara airstrip, we were greeted by a herd of Maasai cows being hustled off the runway by a young boy, loads of zebra and Wilson, our guide extraordinaire. Our adventure had begun!
First adventure began that evening – a Maasai Boma! We were eager participants, drinking dawas and dancing with Maasai warriors. Alas, jet lag crept in, and it was time to say lala salama to all as we had epic plans for the next day.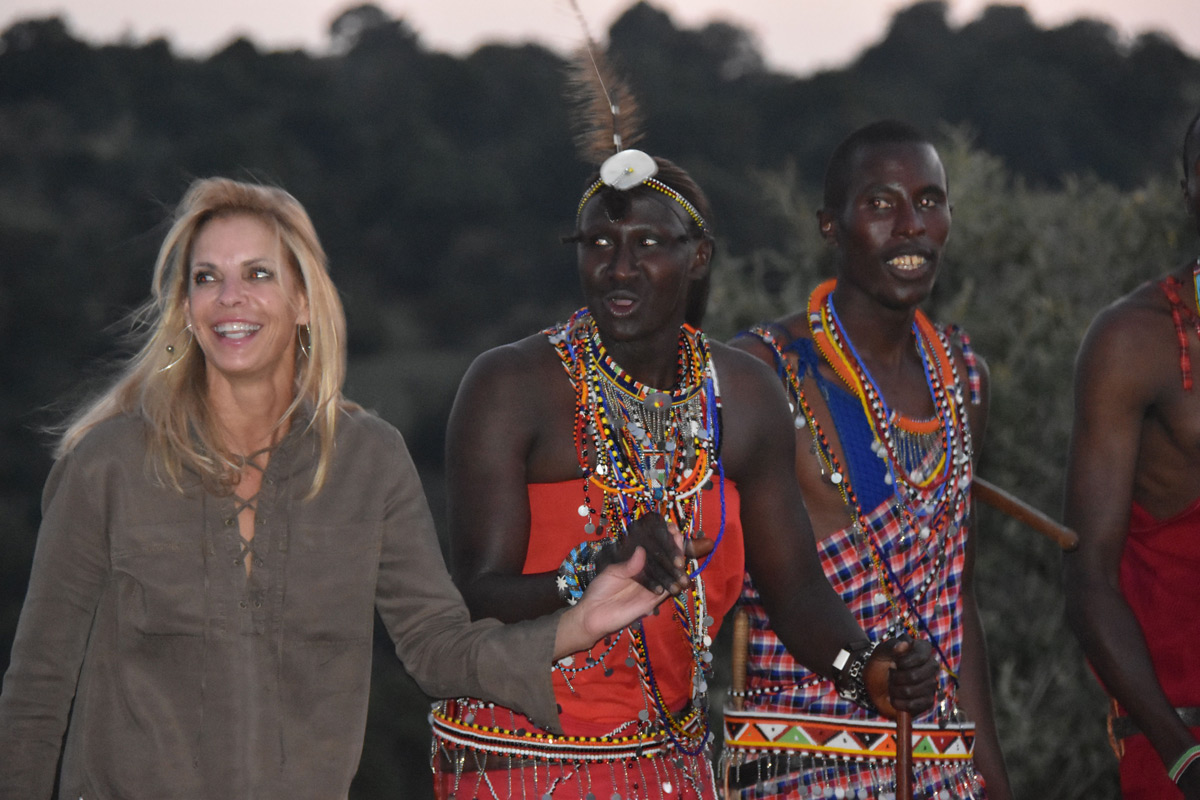 Leaving out the dull parts (of which there were none) our day looked like this:
Pre-dawn wakeup call and off we headed for our balloon ride. We floated – Floated! – above the Mara River. Then ensued a game drive on steroids: simba, tembo, twiga and more. Just a few of our highlights:
A pride of lions feasting on a wildebeest as a pack of hyenas come in for the steal … then vultures and a jackal. It was a Mara free-for-all
A band of FIVE cheetah brothers strolling right by us
Two hyenas taking down a wildebeest
A thunderous river crossing straight out of a National Geographic movie
A spitting cobra on the hunt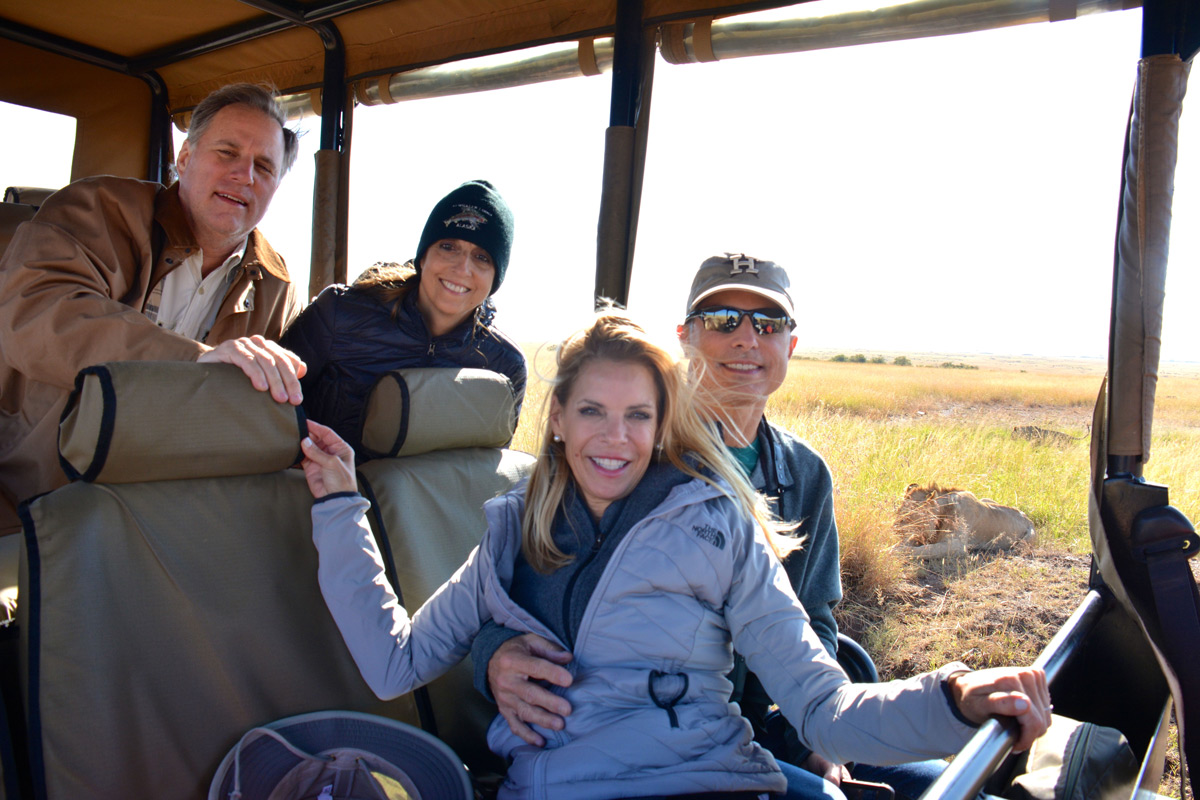 Wilson's warmth, humour and knowledge of all things Mara made this day one we will never forget. We saw SO much incredible wildlife, and we learned so many interesting things … our day was jam-packed with amazement.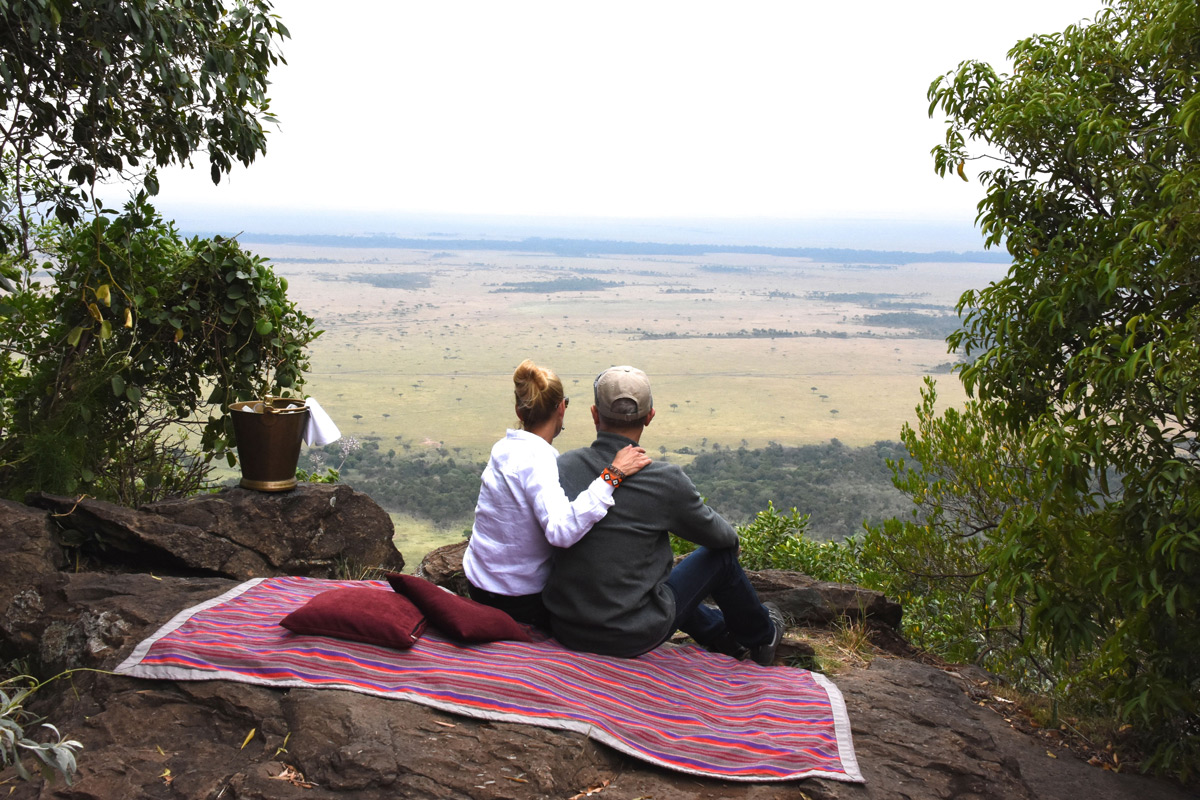 We arrived back at camp hungry but exhilarated, thinking the day could not get much better. But it did. Our absolutely fabulous butler (and friend) James had set up a spectacular lunch up on the saddle below the kopje where Out of Africa was filmed – an incredible experience. He knew all of our favourite foods and drinks and had it set up so beautifully, it looked like a movie set.
We decided to pack in every experience we could so after that feast we went on a walk with Maasai naturalist, John, which was both fascinating and fun. That evening was all about the Forest BBQ. Wow … and WOW. It was gorgeous and delicious. We shared great food and great stories with Wilson. What a treat. Ajabu!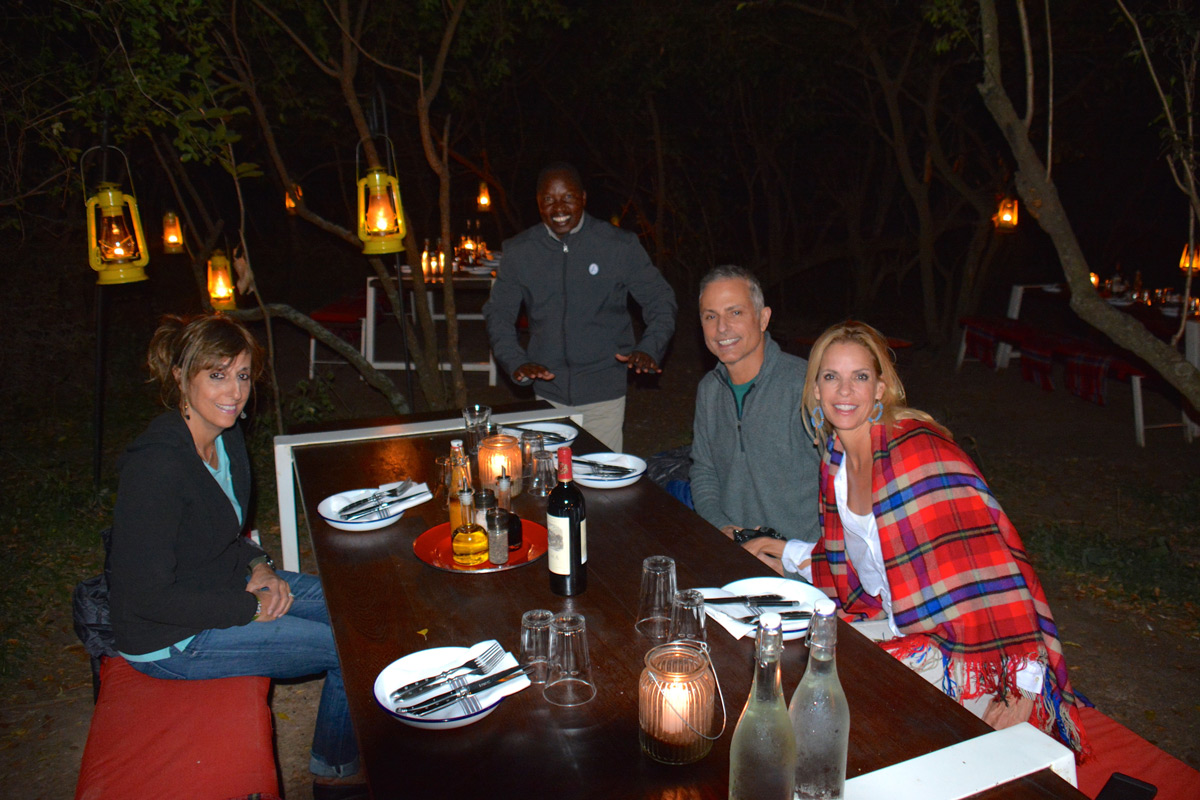 The morning of our departure, my husband and I enjoyed private game viewing from our own porch. Zebra, antelope and a giraffe all sauntered by as we enjoyed our kahawa. This was before an excited call from James, a man of many talents, informing us that he had spotted five rhinos grazing at the salt lick below. Seriously? We scurried up to the dining pavilion to watch that show. What a sendoff!
We will easily not forget Angama Mara, especially the friends we made while there. As Wilson said "We don't say goodbye, we say Kwaheri ya kuonana". Indeed.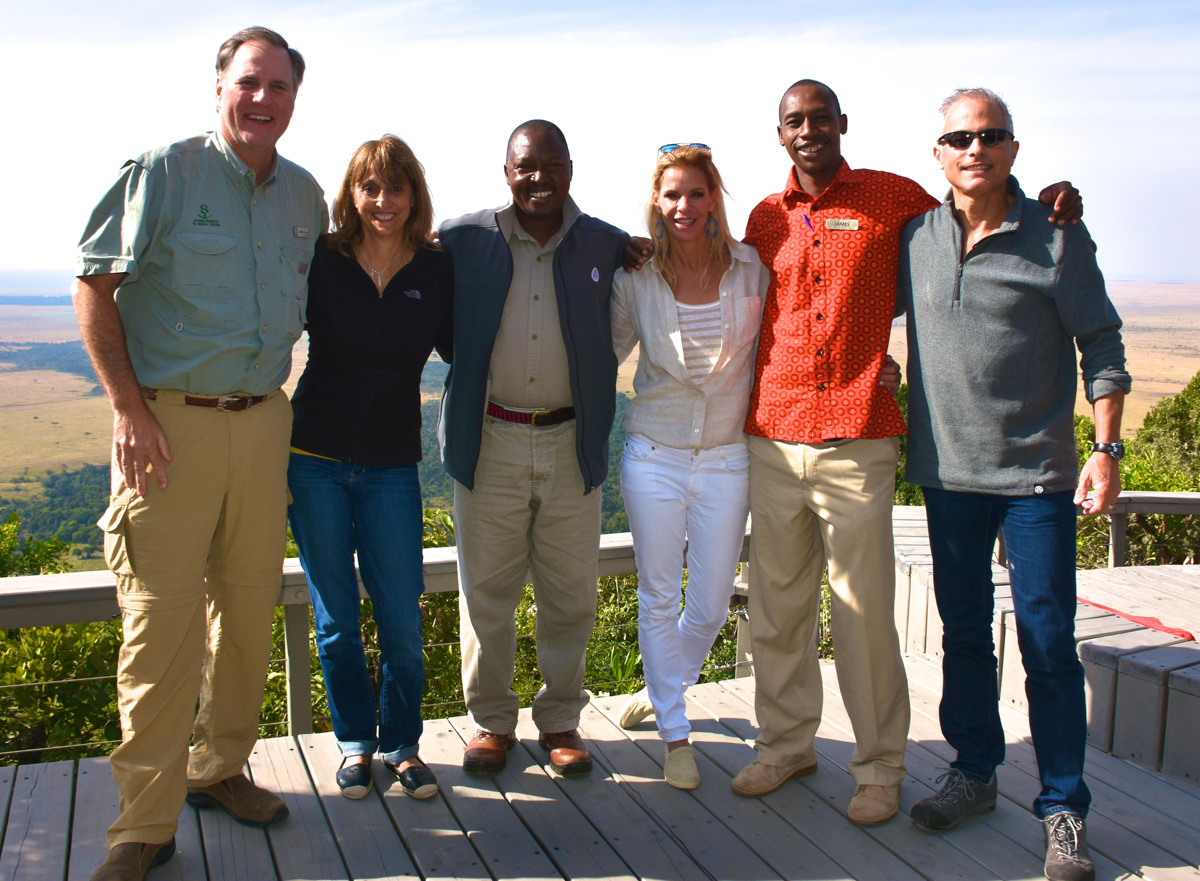 * LOTDP is of course the name of our weekly and, hopefully, mostly delightful blog.