A Day with No Beginning & No End
The burden of keeping our guests and staff safe is a heavy one to bear but our Head of Security seems to breeze through every (endless) day, this is a typical day in the life of John Wayongo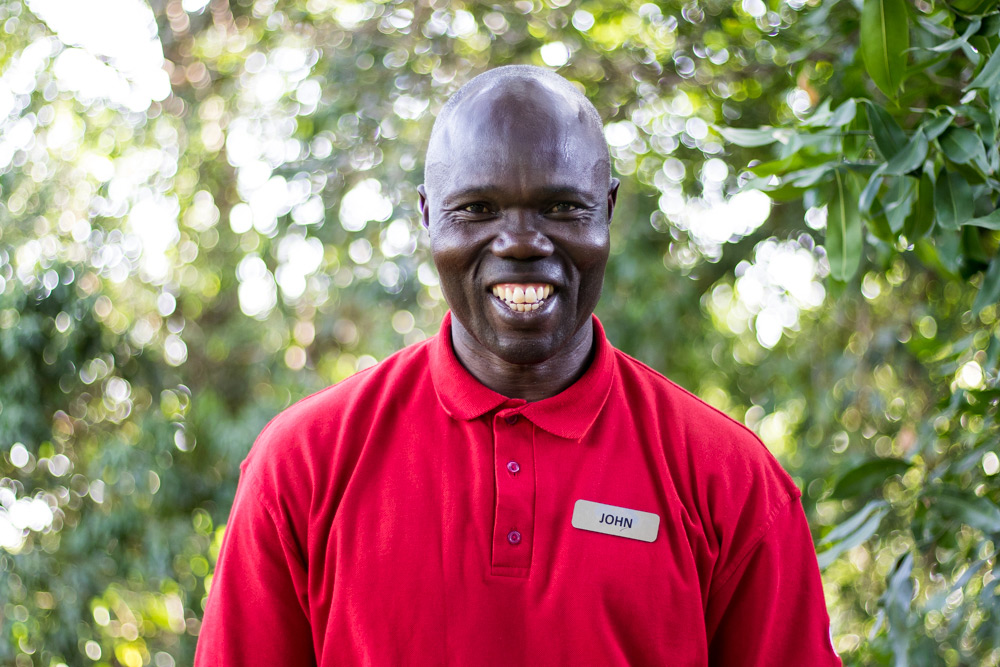 My day starts . . .
I set my alarm to go off every two hours day and night to remind me to get an update from my team on the security status of Angama Mara. Such is the responsibility of Head of Security.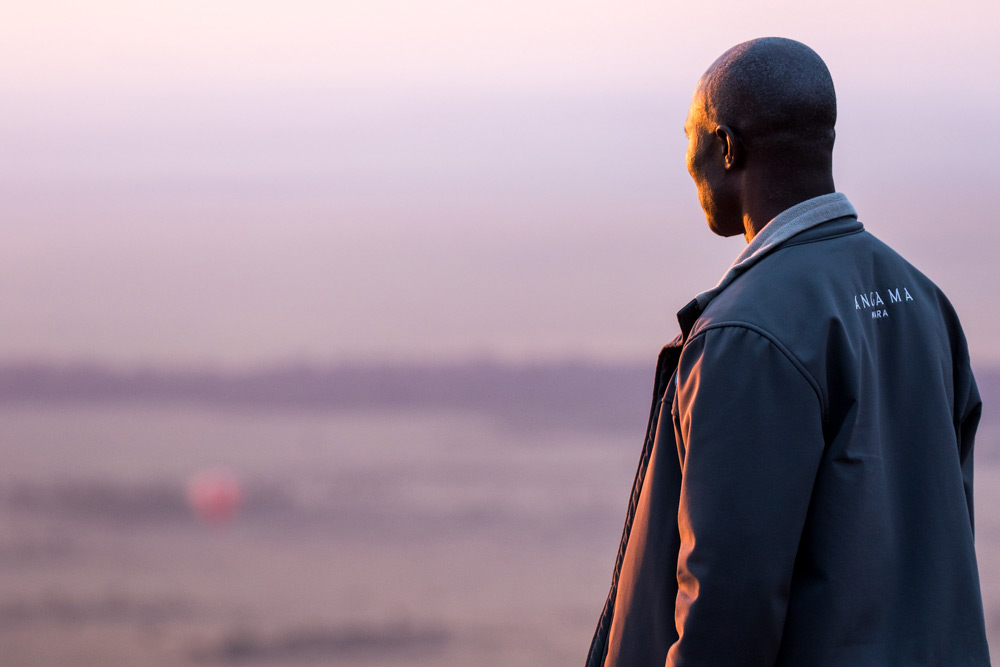 Theoretically speaking, I suppose you could say today started at 04h00, as that is when I got out of bed to make sure everything was ready for our guests going hot air ballooning, including their wake-up calls and escorts to the turning circle for their 05h00 departure. Shortly thereafter, I do a patrol of the grounds to get a report from my night shift team, and to check that all is well across the property. I enjoy this pre-dawn exercise as the zebras move out of camp, the bush babies go back to sleep and a new day begins.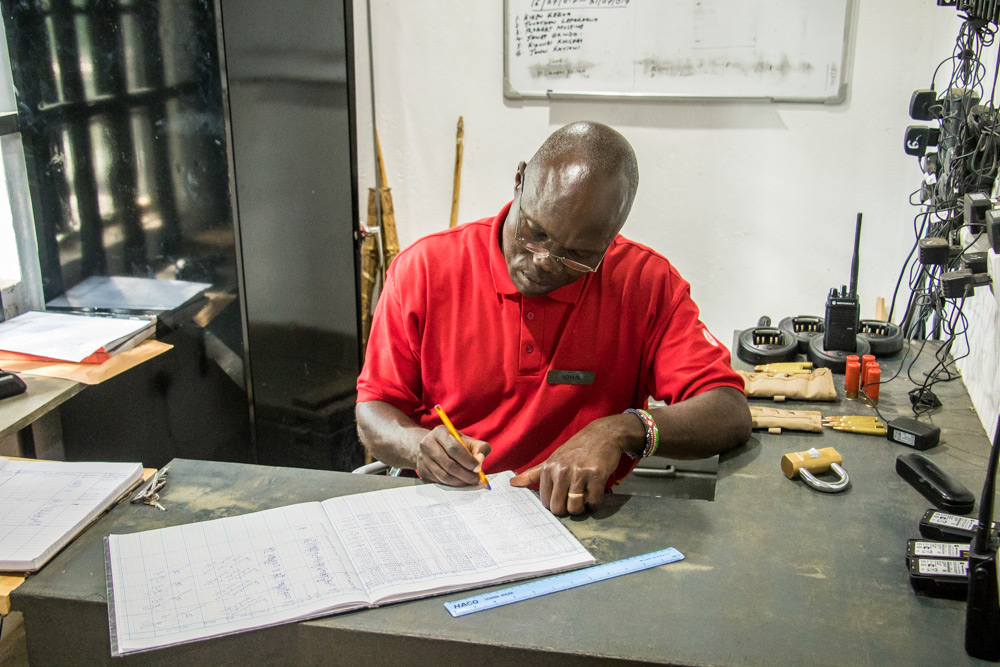 By 07h00 I am back in my office, which doubles as the armory, to collect the equipment issued the night before – torches, radios and firearms. I then update the muster roll and occurrence book on any notable events of the previous day.
Our daily HOD briefing starts at 09h00 sharp (one push up for every minute late). I take note of all arrivals and departures for the day, as well as any guest delights that will require a security detail as our property borders the Reserve and the animals come and go as they please. With several flights coming into our Angama airfield, a private Out of Africa picnic for a honeymoon couple and Forest BBQ tonight, my team has a busy day ahead.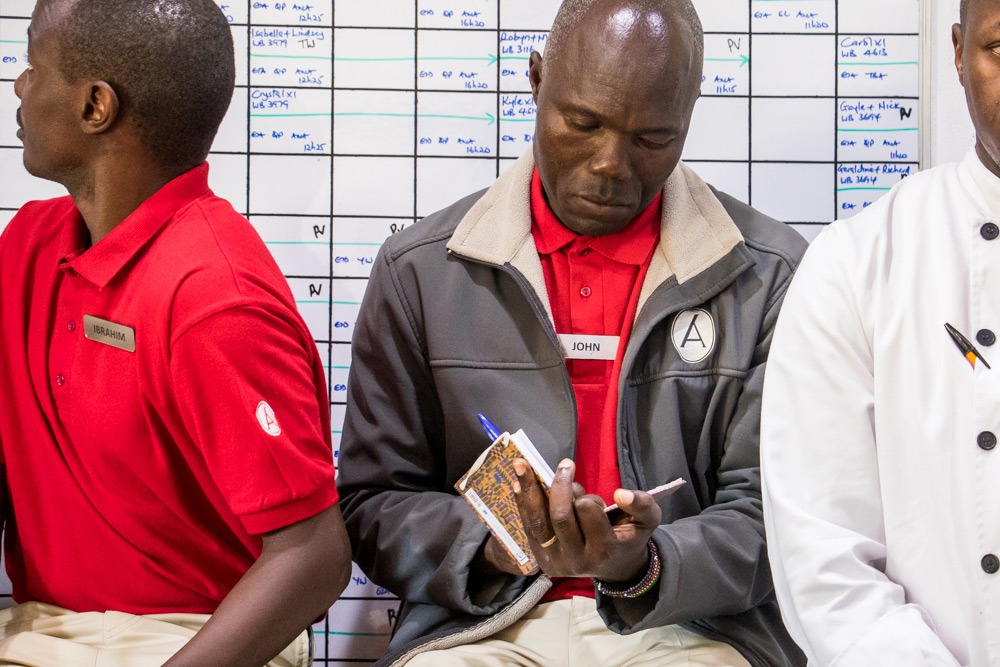 Then it's time to meet with my squad to pass on what was discussed, so we are all prepared for the day. I deploy teams to clear the airfield of wild animals (the giraffes and zebra are stubborn) and secure the Out of Africa kopje, and schedule a team to keep watch at the Forest BBQ later this evening.
Now it is time for my long walk around the entire property, sometimes covering up to 10 kilometers, to make sure I have checked our security status and that of our neighbours' with my own eyes. Today, this includes visiting the Out of Africa kopje to follow up with my team and make sure there is no dangerous game present before our honeymooners arrive for their romantic picnic.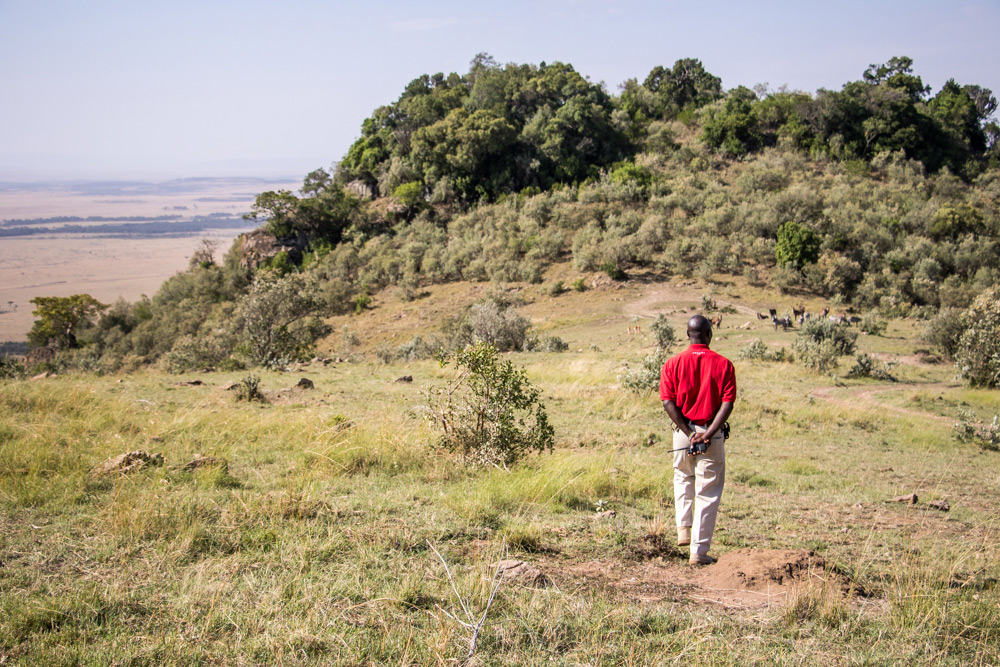 By 13h00 I'm ready for lunch, and enjoy a short break in the canteen with my colleagues. This middle part of the day is also a good time to catch up on personal matters, or even sneak in a nap.
Even though Forest BBQ starts at 19h00, I'm on my way to the site mid afternoon to begin a sweep and make sure there are no unwelcome visitors around. Elephants pass through here this time of year, as they make their way from the Mara Triangle up to the Siria Plateau to feed at night (and escape the hordes of pesky wildebeest). Just after dusk, with the lanterns a-glow in the forest, the first guests arrive. I hang around to keep an eye on things – especially on our resident hyena that often comes sniffing around the perimeter. Some guests enjoy a last glass of wine, while others decide to head back to camp to wind down their evening with some dessert bitings and aperitifs by the fire. I stay at the BBQ until the last guest leaves, then walk back to camp, stopping at the maintenance yard to make sure all the vehicles are there before locking up.
I remain on standby until the last guest goes to bed in case my team needs me. Then I hand over to the night askaris and finally get myself to bed . . . for a few hours, anyway. Such are the demands of Head of Security.