Journeying into Laikipia Kate came across the most unlikely pair... read the story of Aaragi and Ekwa, a female cheetah and her pet Samburu dog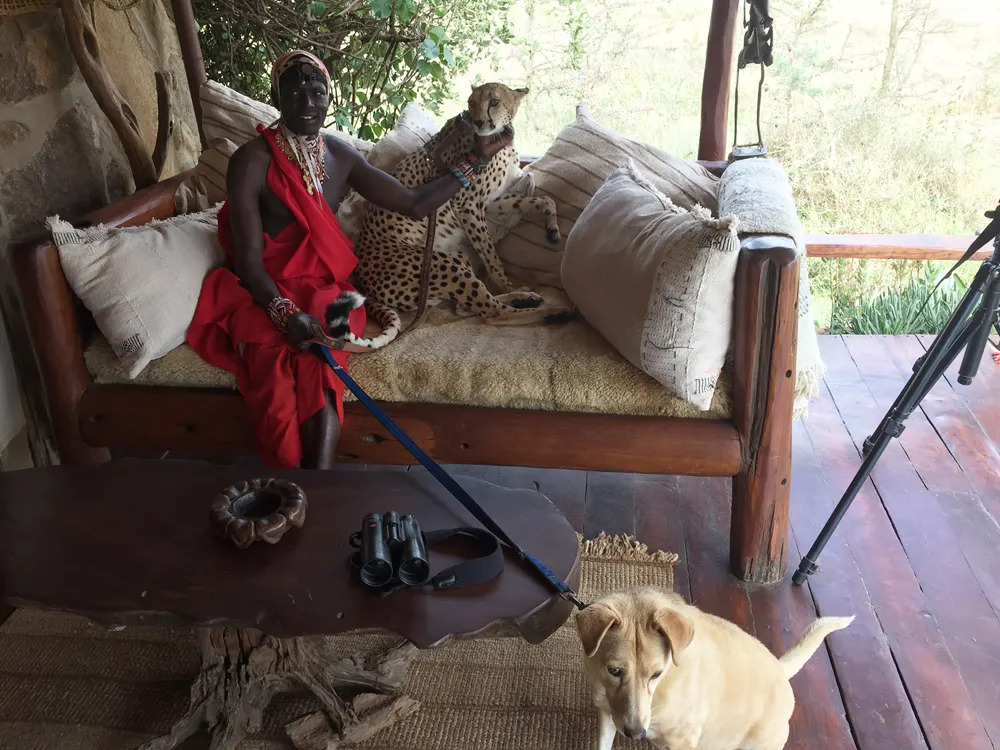 There is a lodge in Laikipia, tucked tight into the plains that stretch out to the base of the Lolldaiga Hills. Here the sunrise throws light over a waterhole where hundreds of animals have gathered for an early morning drink before the day begins. It reminded me of New Yorkers queuing for coffee on the way to work. What a view to be greeted by each day when staying in this lovely place.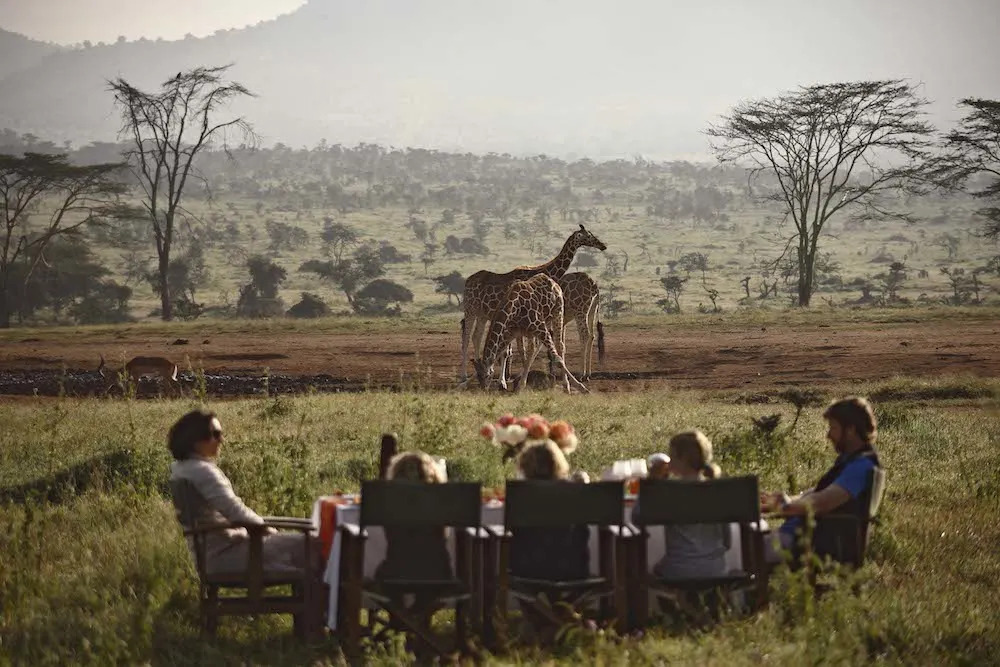 This is Enasoit Game Sanctuary, an old-world Kenyan bush home which has recently opened its doors to guests. With just six tents it's just you, friends and family and thousands of hectares of private wilderness (it is only available on exclusive use).
Being more of a Maasai Mara girl, I knew very little about Laikipia other than: hot and dry! Or thought I knew. So of course I packed accordingly. On our first morning we decided to get some much needed exercise and headed out for a walk to explore this wild land that seems to stretch forever. We donned shorts, t-shirts and trainers and off we set. We passed wonderful plains game including reticulated giraffe, only found in Northern Kenya, and as we were soaking in the views our host pointed to the sky and recommended we start turning back as it looked like rain up ahead.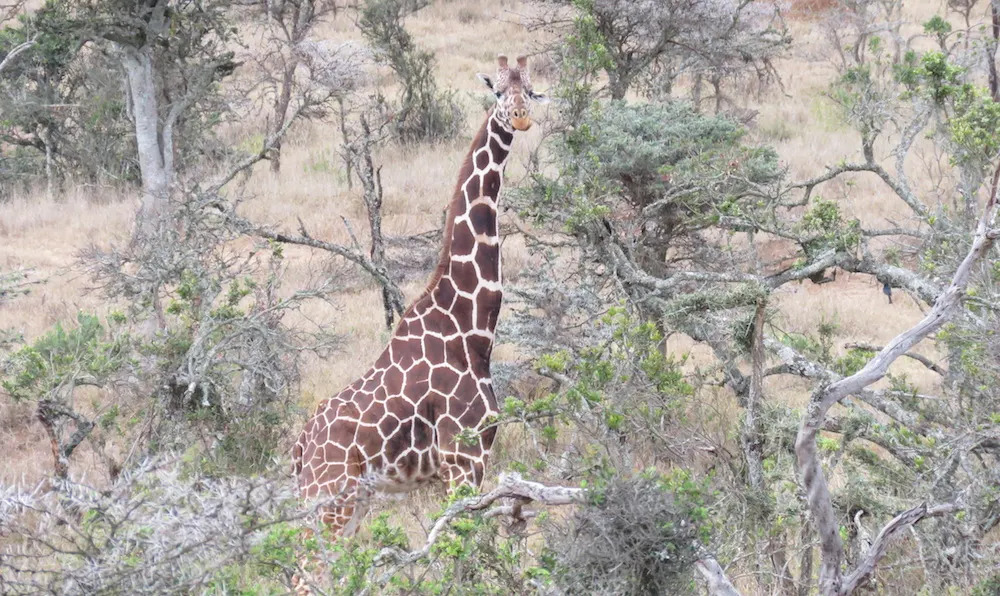 Well! Whoever said Laikipia was hot and dry certainly hadn't experienced this Laikipia. Drenched to the core and frozen through, we hunkered down in our tent gazing out at the much-needed African rain that seemed to pour down for hours.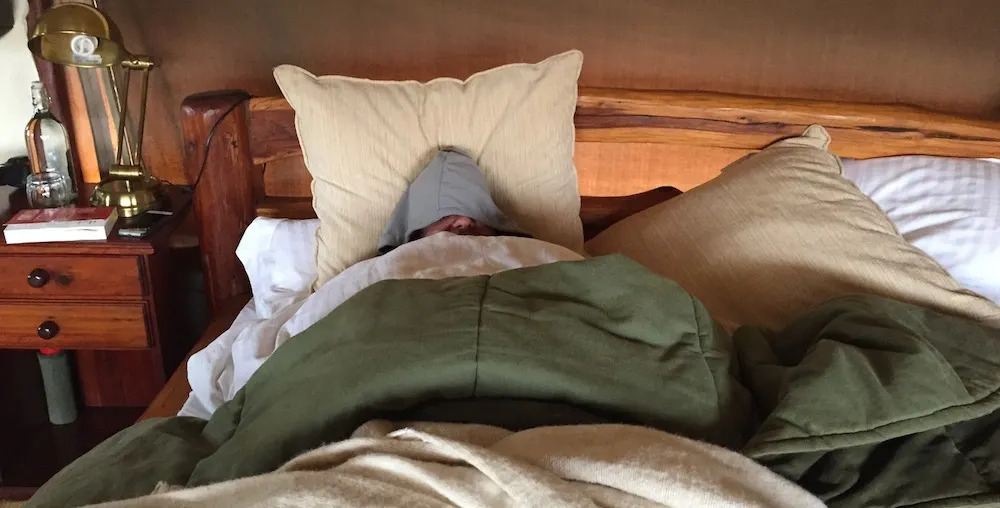 Luckily this meant that once we had thawed out, we were able to see what else Enasoit had to offer, and that is when we first met a most unlikely pair … Aaragi and Ekwa.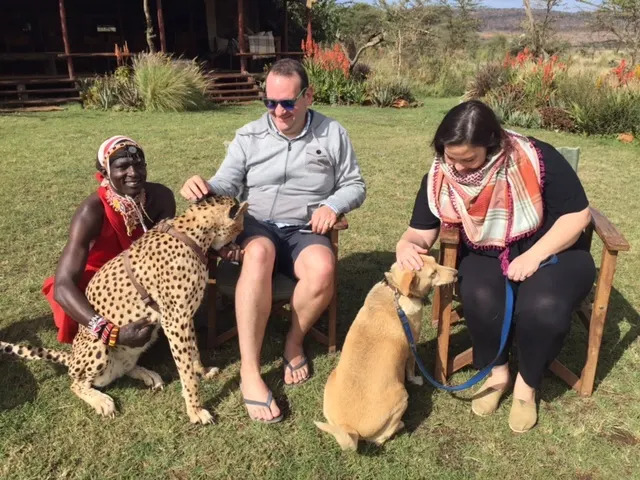 Never in my life did I think I would get to stroke a fully-grown female cheetah (their fur is quite coarse by the way – who knew?), but even more than that, never could I have imagined that her best friend would be a little Samburu dog.
Aaragi and Ekwa were brought to Enasoit almost 6 years ago, when they were both orphaned. The team at Enasoit strongly debated whether or not to reintroduce Aaragi back into the wild, but after much research and consideration, all agreed that she would not survive past a few months on her own, and needless to say Ekwa's little heart would break in the process.
And so Enasoit became their home.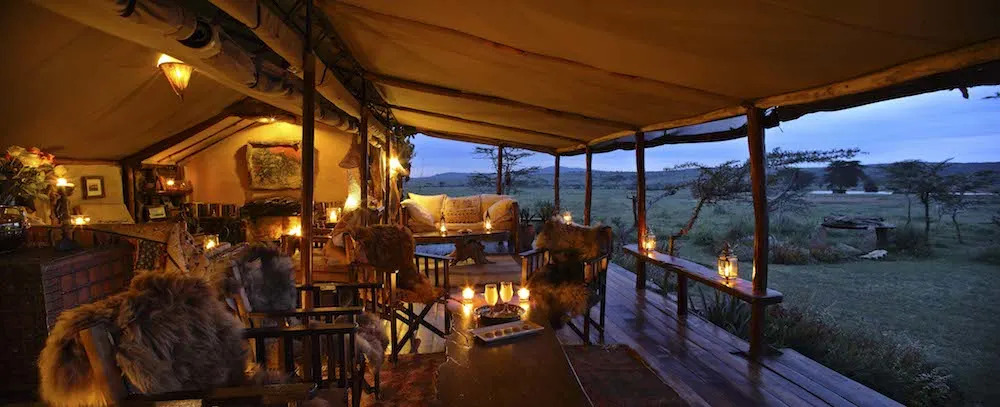 Rumour has it that from time to time Aaragi has been known to have some male suitors visit her at night, much to Ekwa's dismay and fierce protection. What is absolutely plain as day, is that no one, no animal or person could ever take the place that Aaragi's little Samburu dog holds in her heart.
After leaving this odd couple we went about discovering the rest of the reserve taking in the oasis that surrounds the pool and the vast stretches of land that were ours alone to explore. Up into the hills we went for a sundowner overlooking Enasoit's plains as the sun set, casting shadows over the animals gathering for NYC after-work-drinks.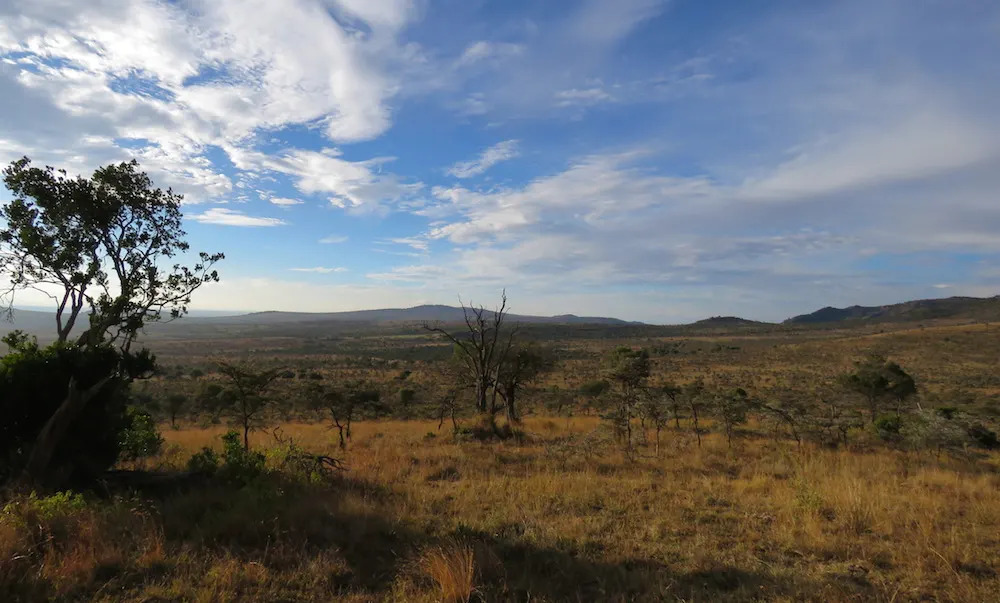 Before departing the next morning, there was absolutely no way that we were going to leave the lodge without a goodbye lick from Aaragi and Ekwa, with a hope to return and see this unlikely pair again …