From the Devil's Bedroom to Pride Rock
Follow Shannon and Tyler Davis into Hell's Gate National Park, where they discover the inspiration behind one of Disney's all time classics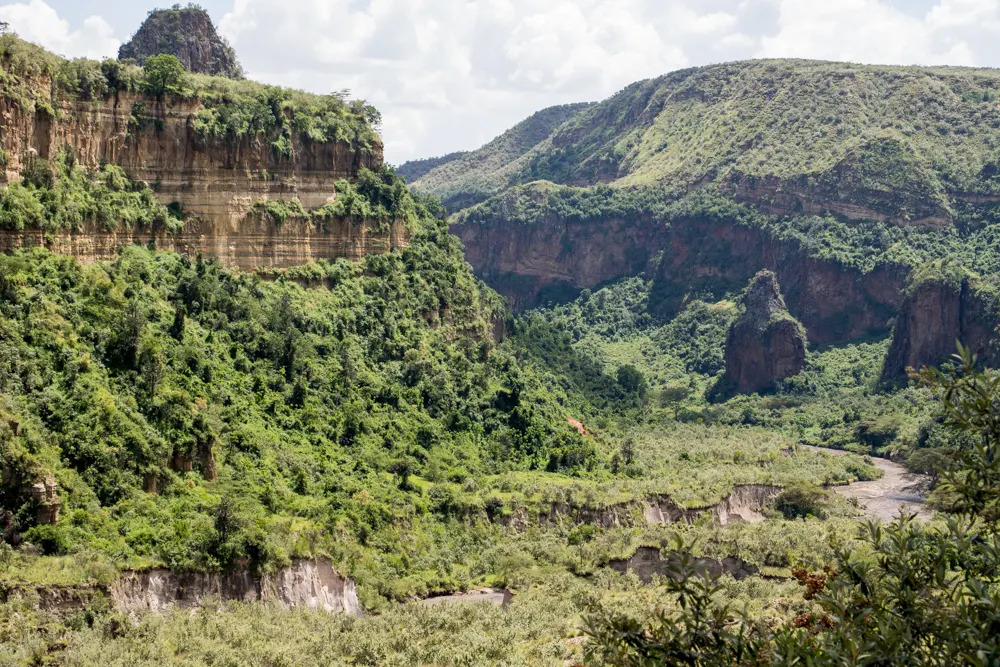 Or into Hell and back…
Tucked deep in the middle of the Rift Valley, just off the main highway near the southern end of Lake Naivasha, lies one of Kenya's smallest National Parks. But size doesn't mean anything in Kenya: just ask anyone who has stumbled onto a peloton of safari ants and had to shed their pants (Me. Twice). But I digress. This gem of a park isn't about the glory of the Big Five or savannah plains as far as the eye can see. It's not about the great mountain of Kilimanjaro or the fierce warriors of the tribes that rule the land. No, this park is in many ways one that makes you scratch your head and think – is this still Kenya?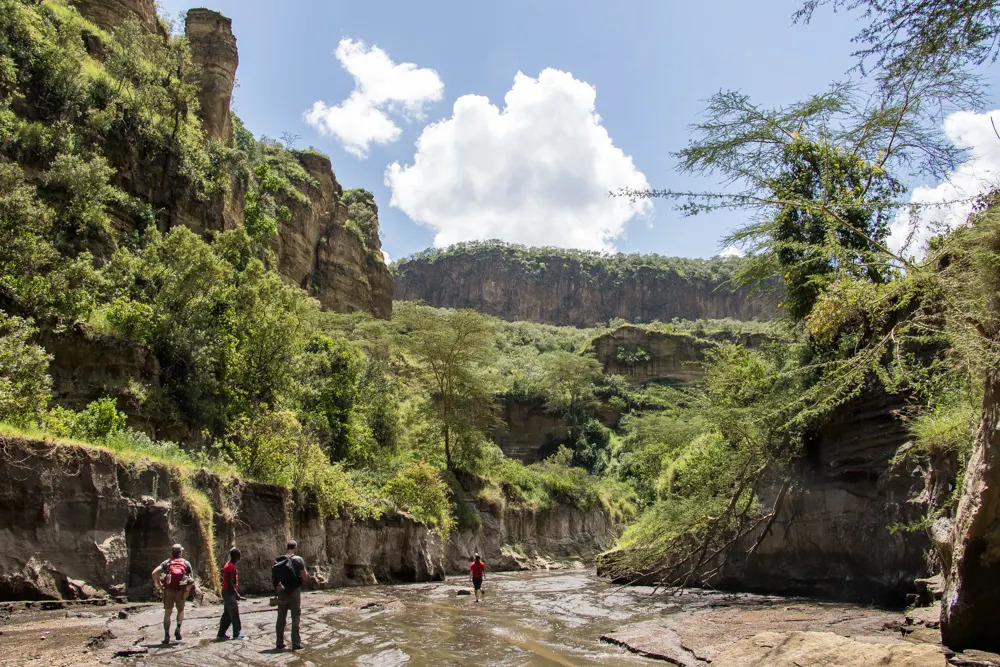 My first impression of Hell's Gate National Park reminded me of the desert in the Southwest back in the US. The first few minutes of our guided tour (guided for good reason, which I'll explain shortly) took us down a canyon, through fissures and cracks, over and around boulders, and finally into a large gorge enclosed by 75-foot walls of every imaginable warm earth tone: hues of bronze, gold, copper and rust slowly but ever changing as the sun made a slow arc overhead.

The chasm's history is on these walls – literally. Eons of erosion from annual rains have exposed multi-hued layers, and carved the gorge in such a way that some areas barely allow one person to squeak through, while in others you could do cartwheels.
Our guide, a young Kenyan from the nearby community, first led us through the primary highlights, such as the Devil's Bedroom, a large circular bend that appears to be the upper reach of the canyon (that is, until Tyler scaled the wall to discover it just keeps going). As we continued along the carved-out river gorge, he pointed out small hot springs and cascades – some hot enough to boil an egg (too bad we forgot to bring some). The park is well known for its geothermal activity, with hot springs and geysers scattered throughout. In fact, one of the first geothermal stations in Africa built in 1981 can be found here. Since then, two more have been built to harness the thermal power that lies underneath Hell's Gate, and provide Kenya with a substantial amount of renewable energy.

Presented with the opportunity to explore beyond where the majority of visitors go, we opted for an adventure that took us a long way down the nearly dry riverbed. This is where we became incredibly thankful for our guide and his help getting us down some narrow, steep, slippery sections – hoisted onto his shoulder and down a waterfall went I. Eventually, the gorge opened up substantially, and we were able to kick off our shoes and enjoy the coolness of the shallow water, marvelling at the canyon walls soaring above us on both sides.
After a couple of hours of trekking, we found ourselves at a very familiar-looking geological formation locally dubbed 'Pride Rock'. We were then told that many of the scenes from The Lion King were modeled after Hell's Gate National Park after the movie's location scouts explored the region searching for inspiration.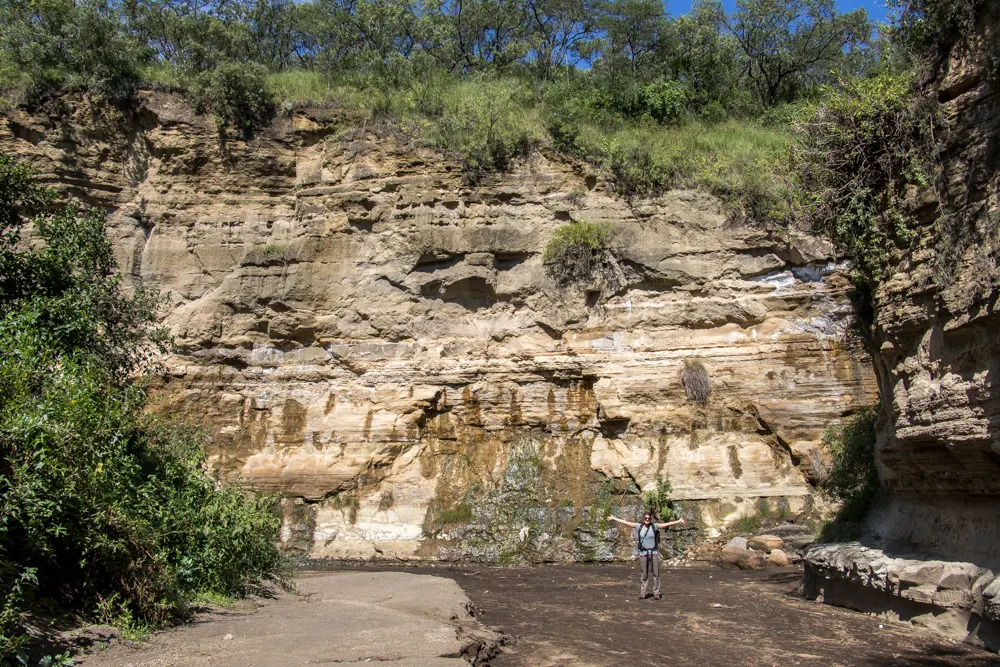 For me, it was the spectacular gorge hike that really stood out whilst discovering Hell's Gate, but the park offers heaps more. It is only one of two national parks in Kenya where it is not only allowed, but also encouraged to explore by bike. There is also great rock climbing, camping and hiking, and a host of wildlife with which to share these outdoor pursuits: zebra, gazelle, eland, buffalo, and even leopard and cheetah. Just 140km outside of Nairobi, it's definitely worth a day trip on your next adventure in Kenya.