Just like the weather, nature is unpredictable. But it's this unpredictability that makes it so exciting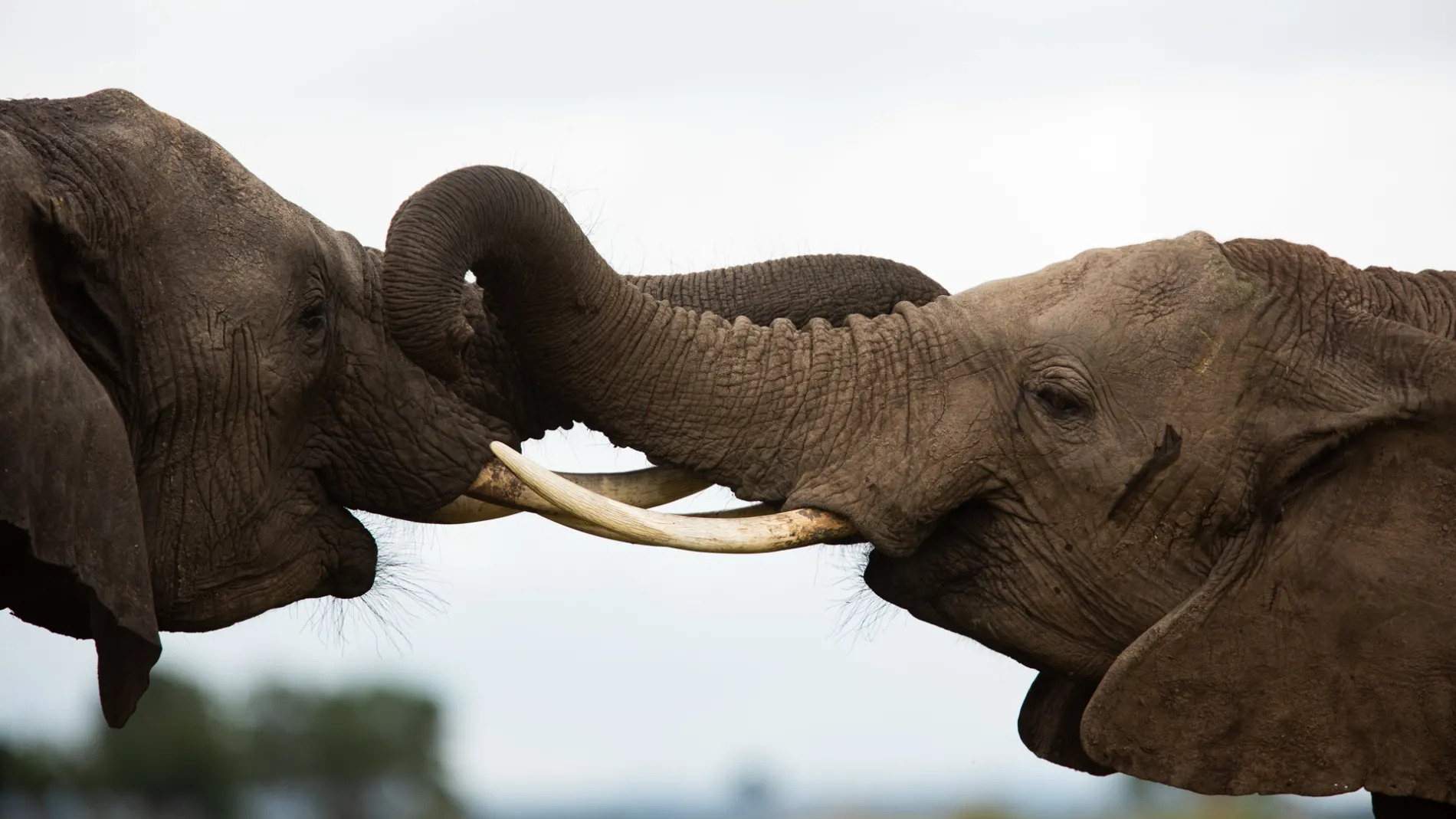 [f 4.0, 1/1000, ISO 320, +1.33]
After two weeks away from the Mara venturing further north into the drier realms of central Kenya, I have returned to Angama. It is truly extraordinary just how many animals call the Mara home, and while driving around I fell in love all over again with the open grasslands and the abundance of life that dwells within.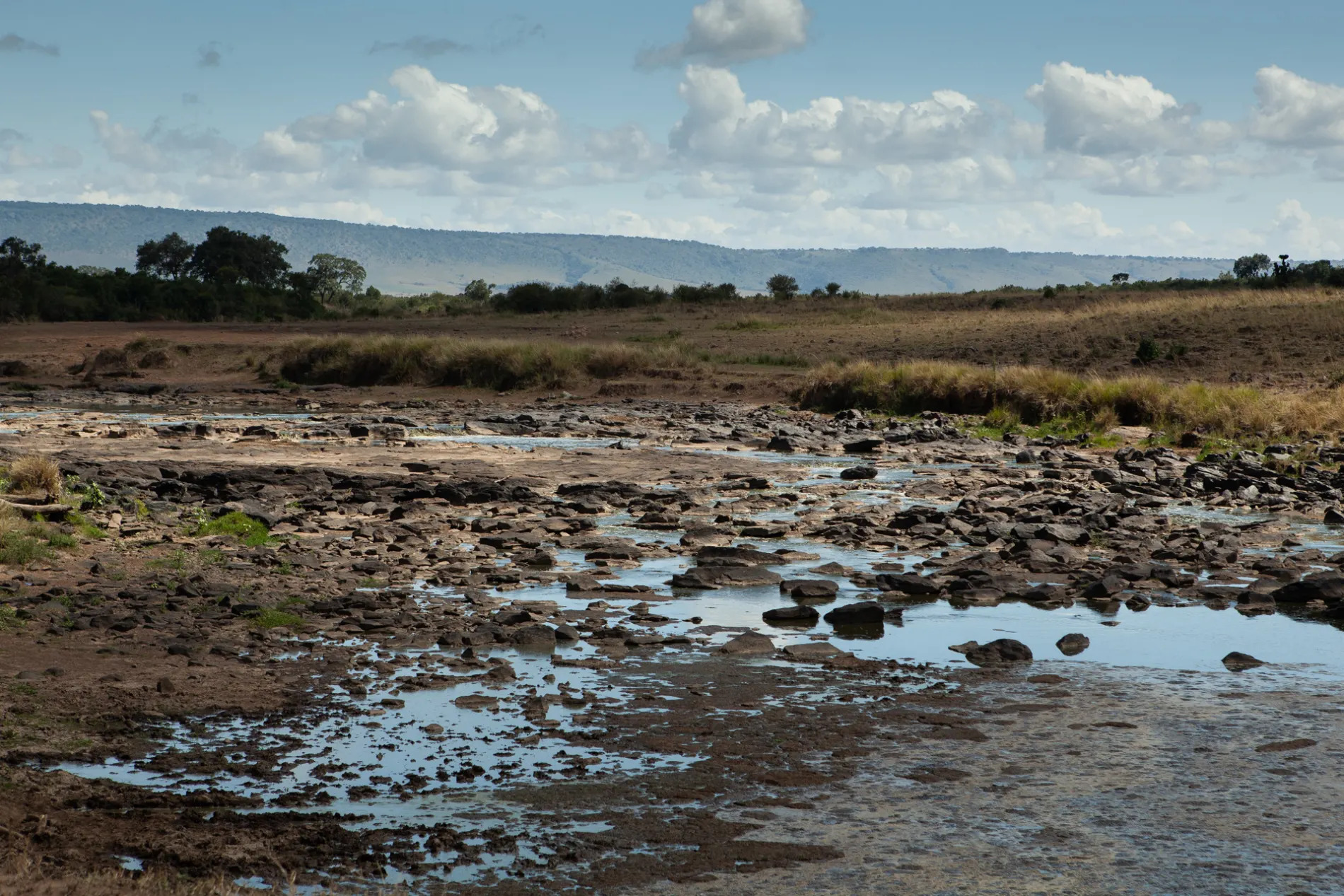 This week, we celebrated Earth Day. What was created back in 1970 as a day of celebration has now turned into more of a focal point on the environmental issues we all face. This time last year, the Mara River was a raging torrent. Now, however, it is a mere trickle and a stark reminder to us all about the challenging times that lie ahead for us on our planet. [f 6.3, 1/250, ISO 160, +0.33]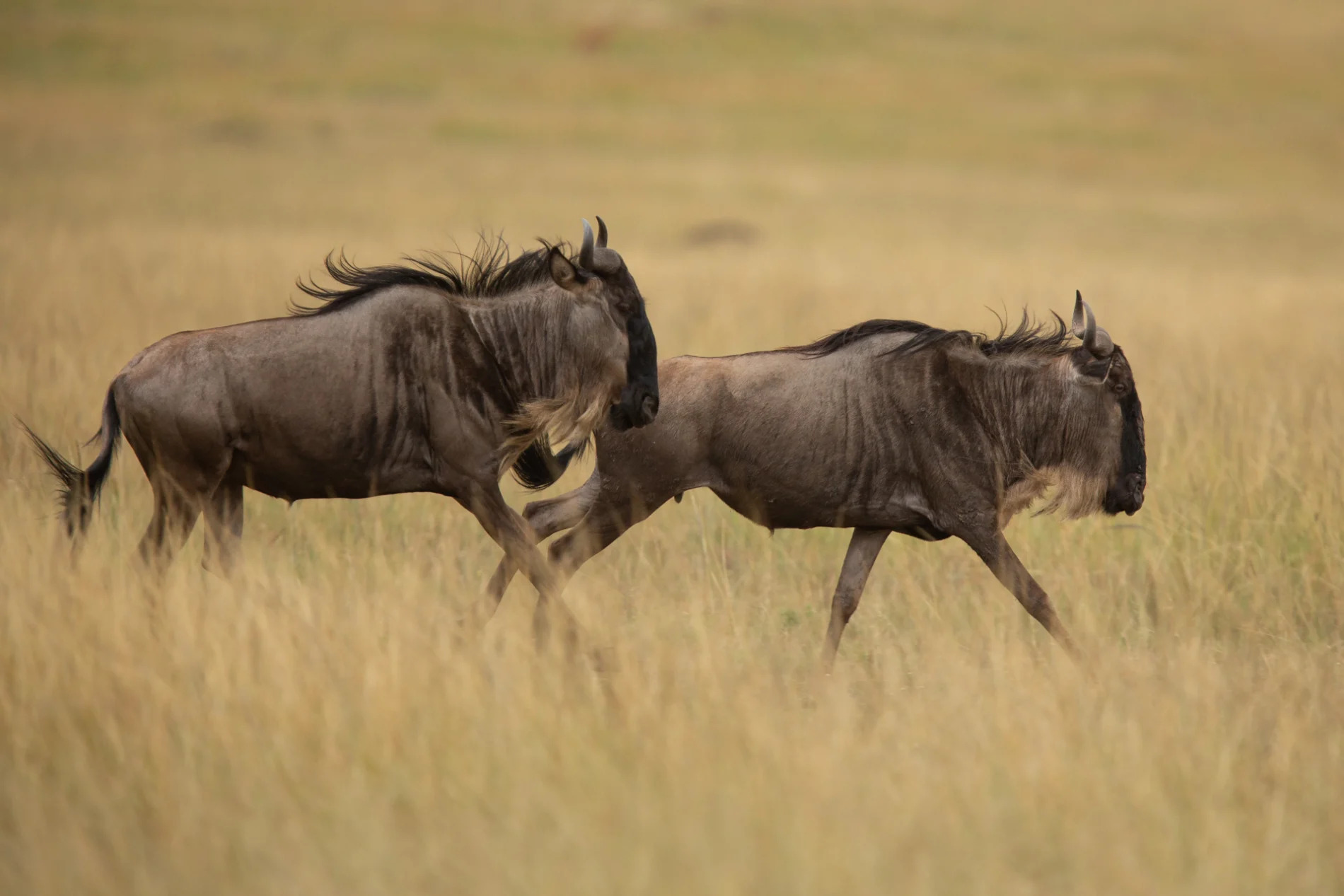 Guessing the date of arrival of the Great Migration is always an exciting game to play. Last year, the greatest movement of land animals was exceptionally late and peaked in early October. I am astounded to say that this week we have already started seeing some of the frontrunners arrive – massively early. Will they stay, or is this merely a 'scouting group'? Either way, it is a very exciting time and the condition of the grass in the Mara Triangle is fantastic due completely to excellent land management by the Mara Conservancy team. [f 4.0, 1/30, ISO 800, +0.33]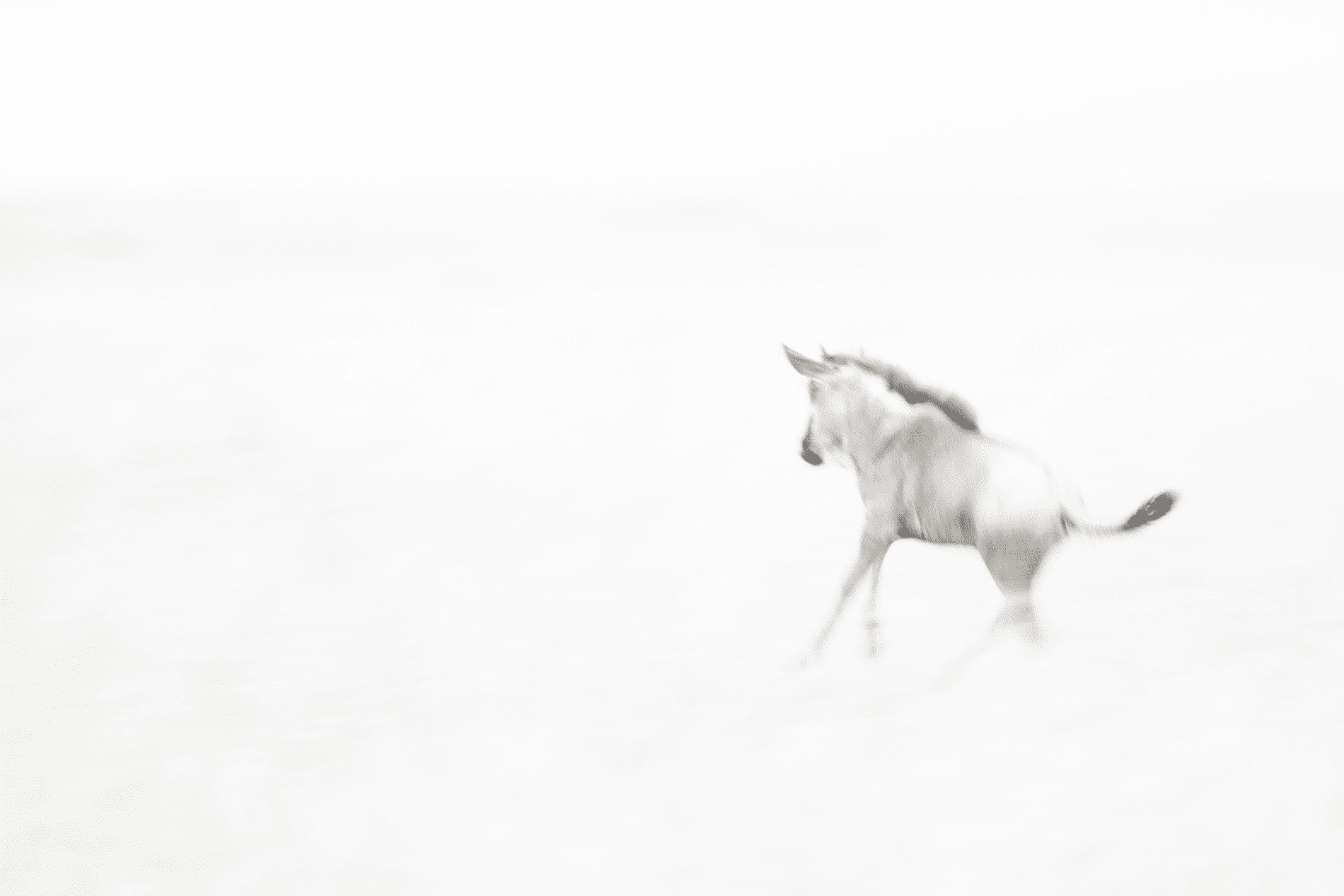 There are even a few young wildebeest that are heading north into the Mara. This particular one was all alone with not another wildebeest in sight. I went for an artistic look on this particular shot to try an emphasise the loneliness for an individual that could only be three or four months old, at most. [f 6.3, 1/400, ISO 160]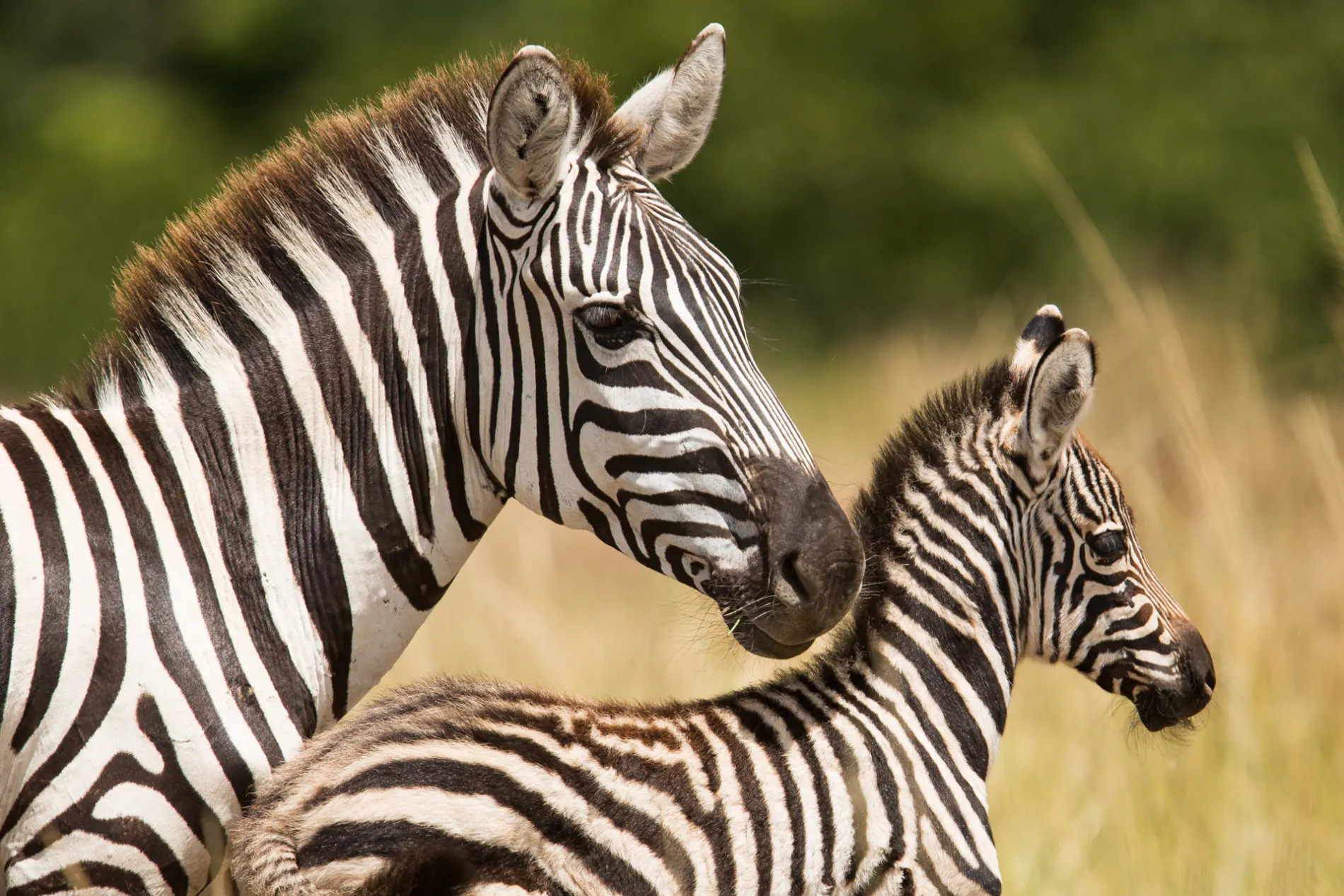 Zebra numbers are growing and there are already a good number of herds in the area. Traditionally, zebra arrive well in advance of the wildebeest and favour the longer grasses. [f 4.0, 1/1600, ISO 200, +0.67]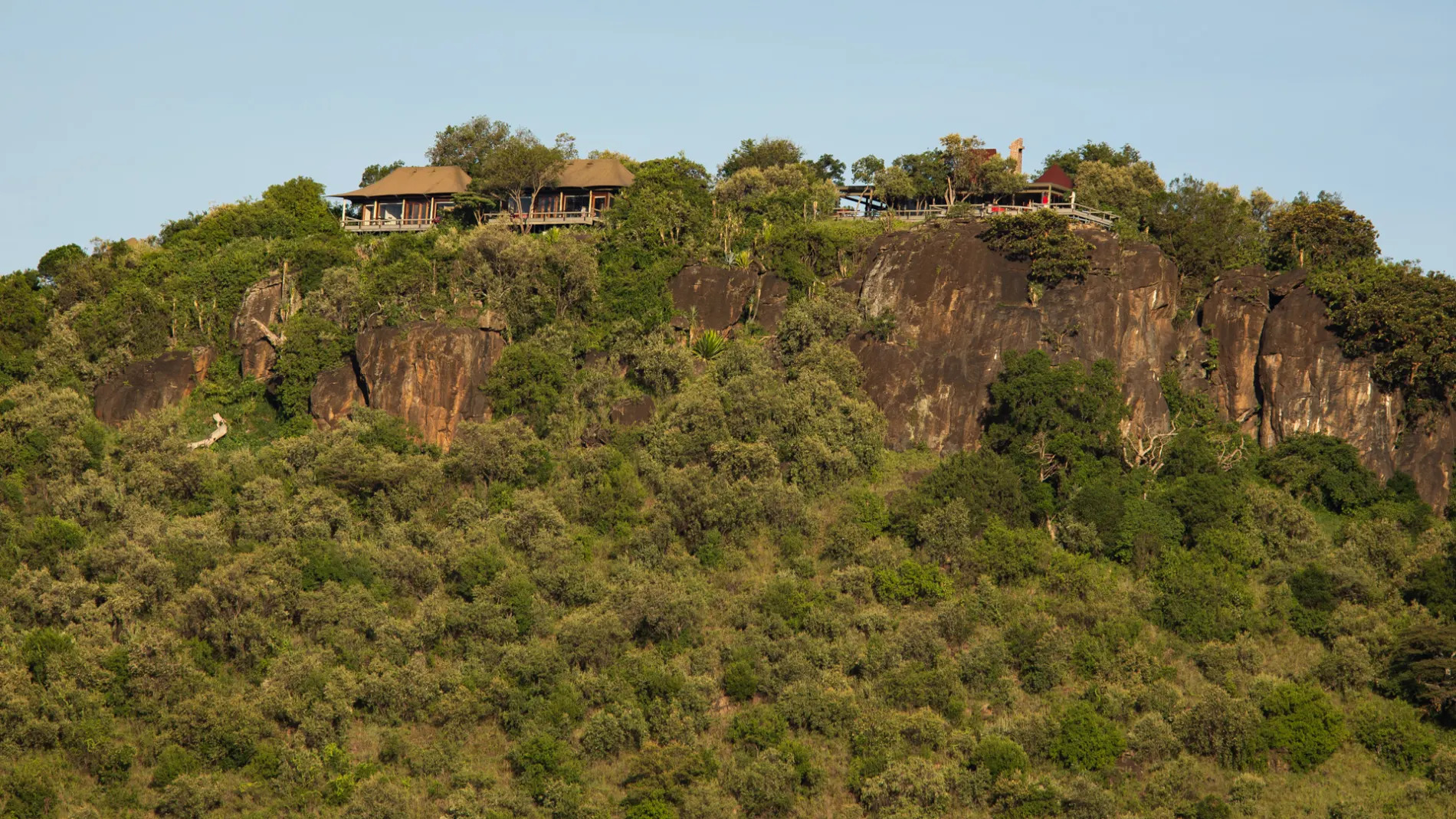 We don't often show the lodge from this angle, so I thought I would show you what Angama Mara looks like from the Mara floor (1,000 feet below). [f 5.6, 1/400, ISO 100]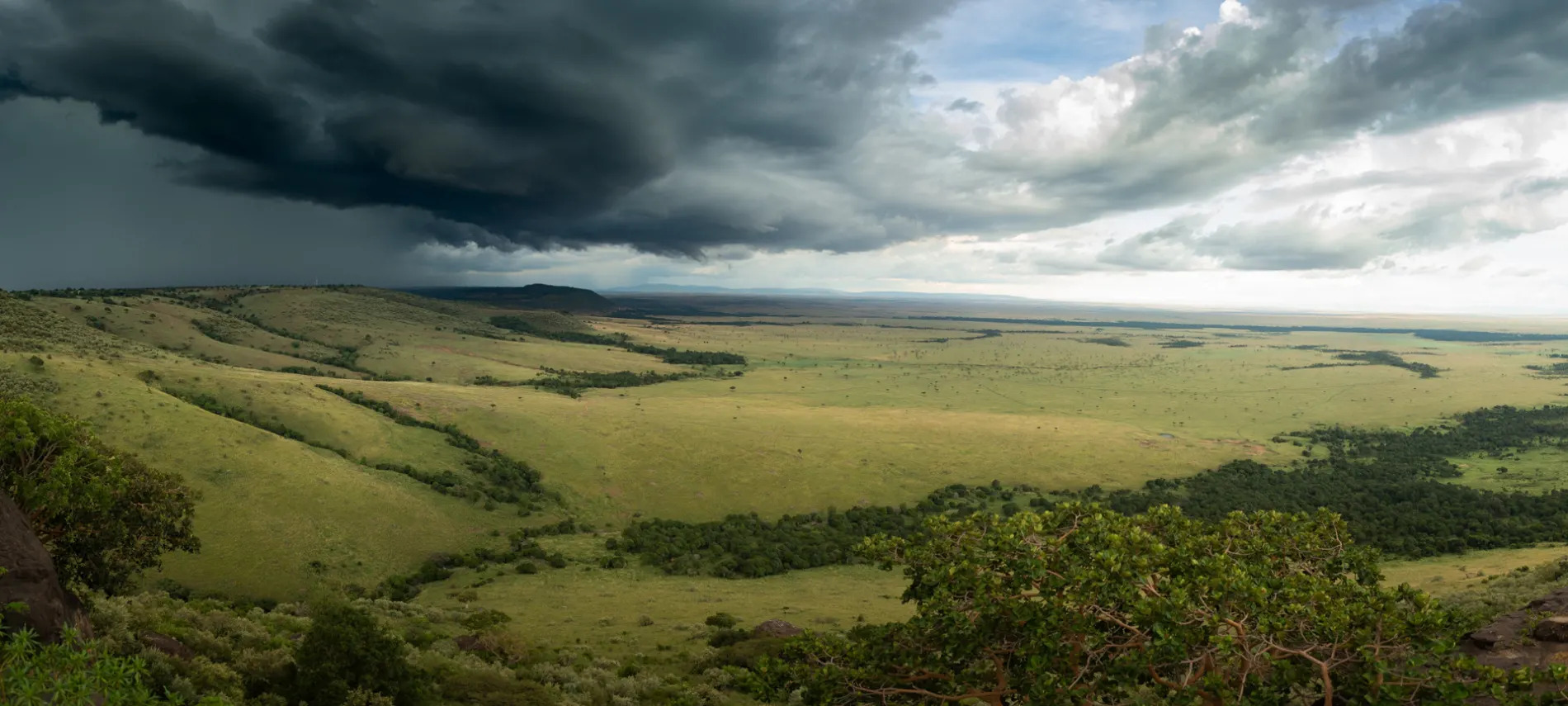 Although the rains have not yet started in earnest, there have been some showers this week and the afternoon storm cloud build-ups are simply spectacular. What I like about this image is that it is a panorama taken from the exact point that the previous picture looks up at. [f 2.8, 1/400, ISO 500]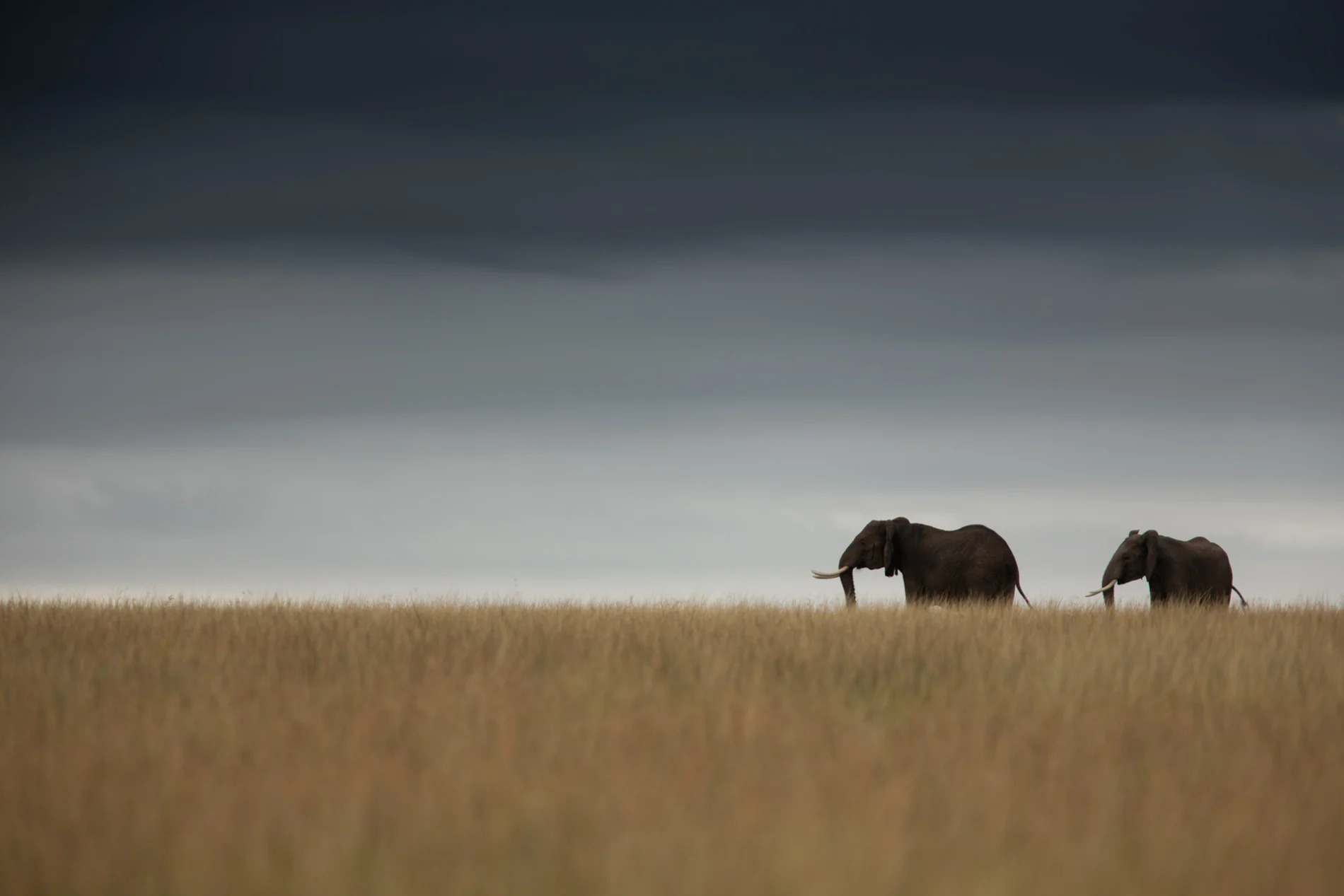 For a keen photographer the light rains are absolutely fantastic. The dark, gloomy skies create so much drama and the rain makes everything look so clean. [f 4.0, 1/400, ISO 160, +1]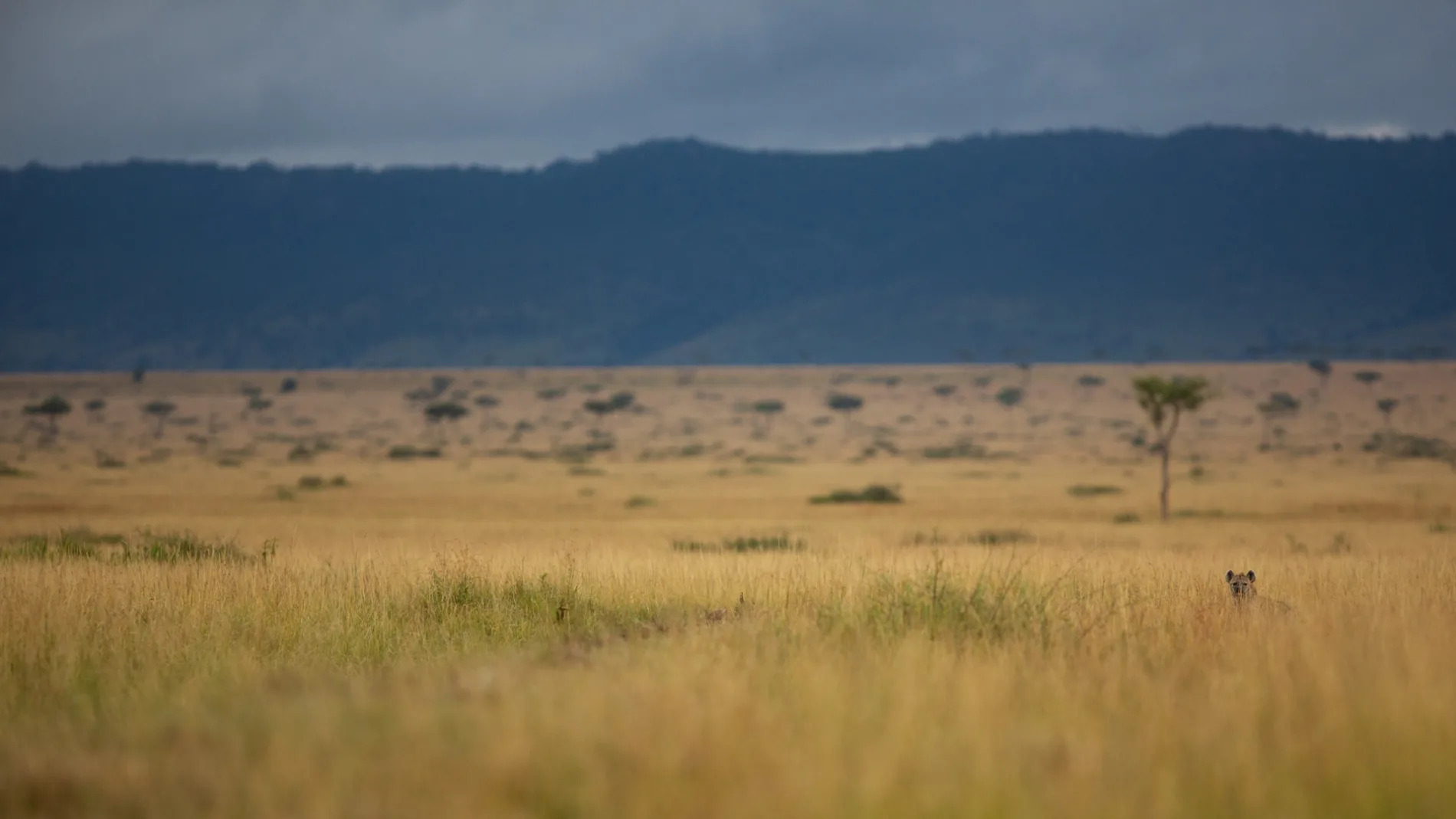 Yet again, a light sprinkle of rain allowed the air to be dust-free and the colours to radiate. I am always trying to show context and location in my photography and so using the backdrop of the escarpment immediately creates a sense of place. [f 2.8, 1/1250, ISO 800, +0.33]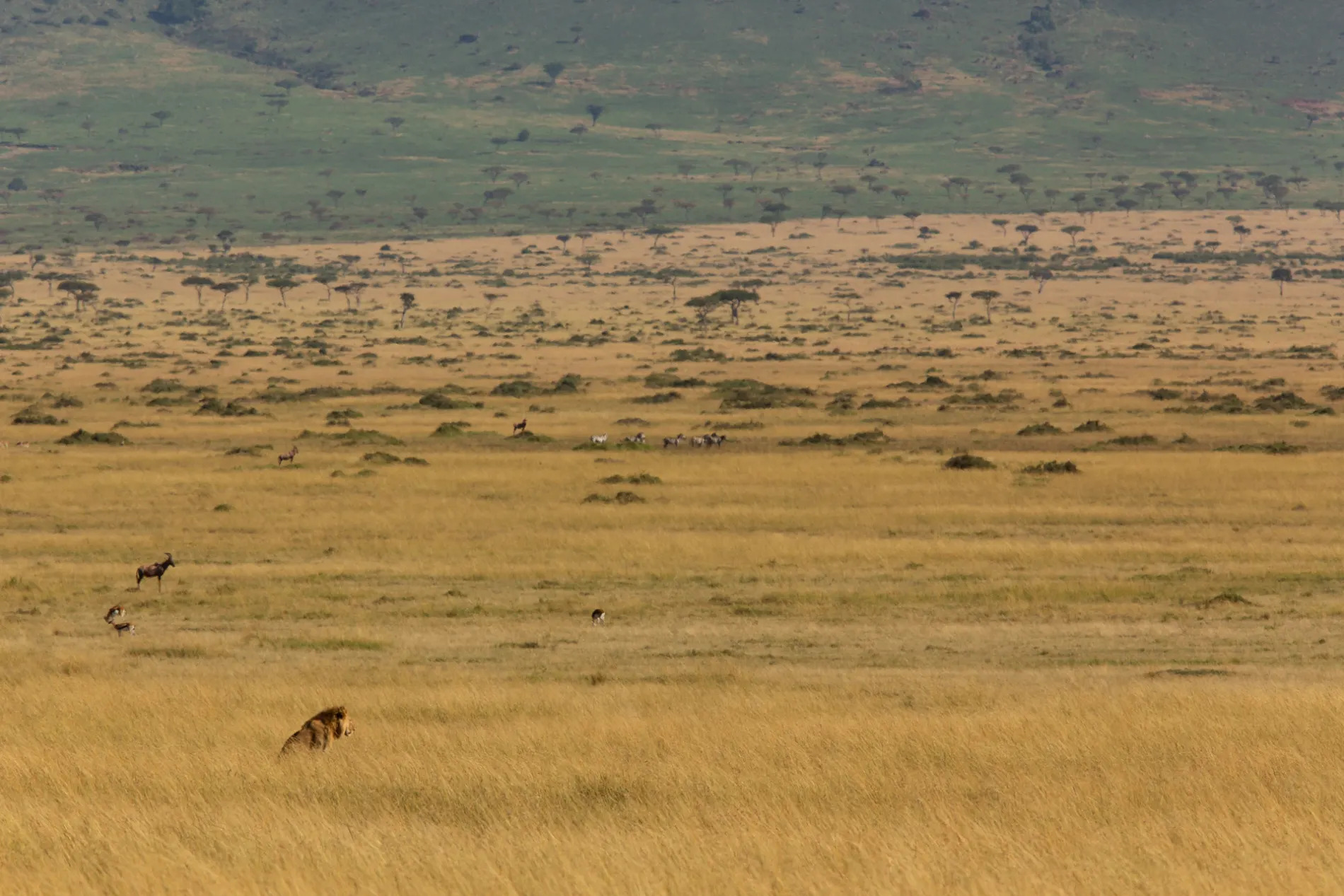 Here, I used the male lion simply to provide a subject. The real point of this image is to show the expanse of the grassland and to illustrate the contrast between the yellow grass in the foreground and the green grass in the background. The reason for this difference is fire. A controlled burn a few weeks ago has allowed for a green-flush along the escarpment and shows the benefit of effective land management. [f 9.0, 1/800, ISO 250, +0.33]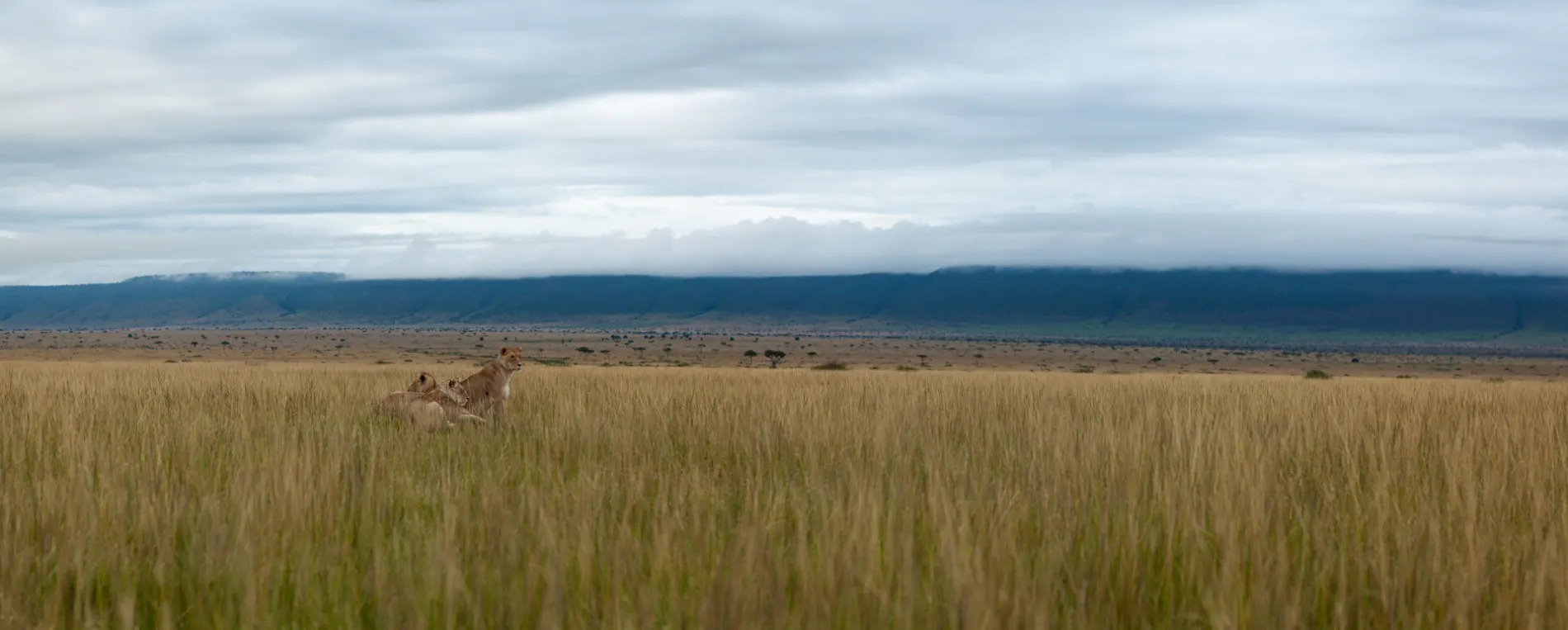 To see lions wild and free never gets old. I stitched two photographs together here to try and give you an idea of what it is like to live in the grasslands. [f 3.5, 1/100, ISO 1000, +0.33]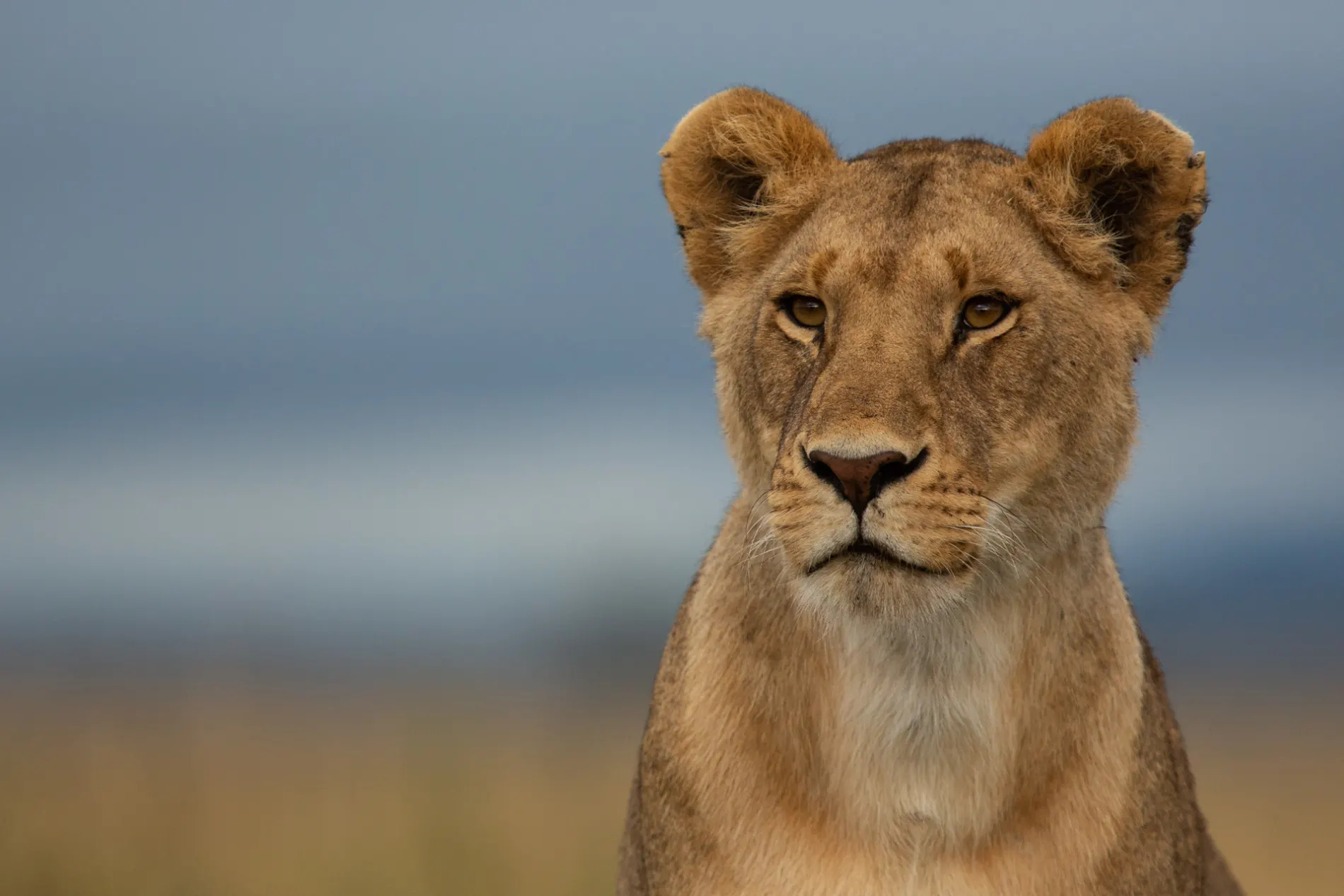 I always encourage guests at Angama, and at all camps, to try get a full range of shots. From distant scenario setting shots such as the one above, to close ups. [f 4.0, 1/640, ISO 800, +0.33]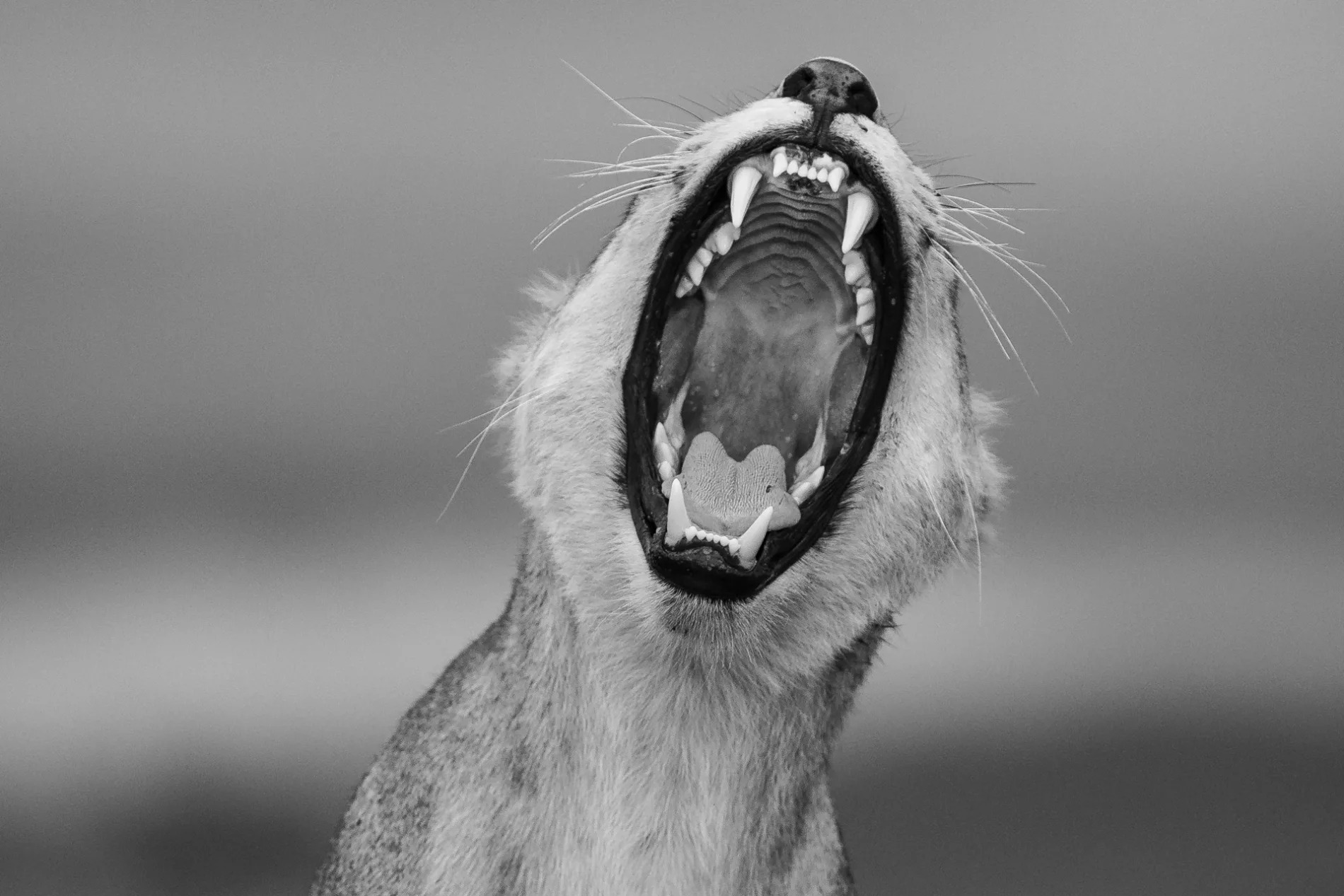 It's exhausting being a lion. [f 2.8, 1/1600, ISO 800, +0.33]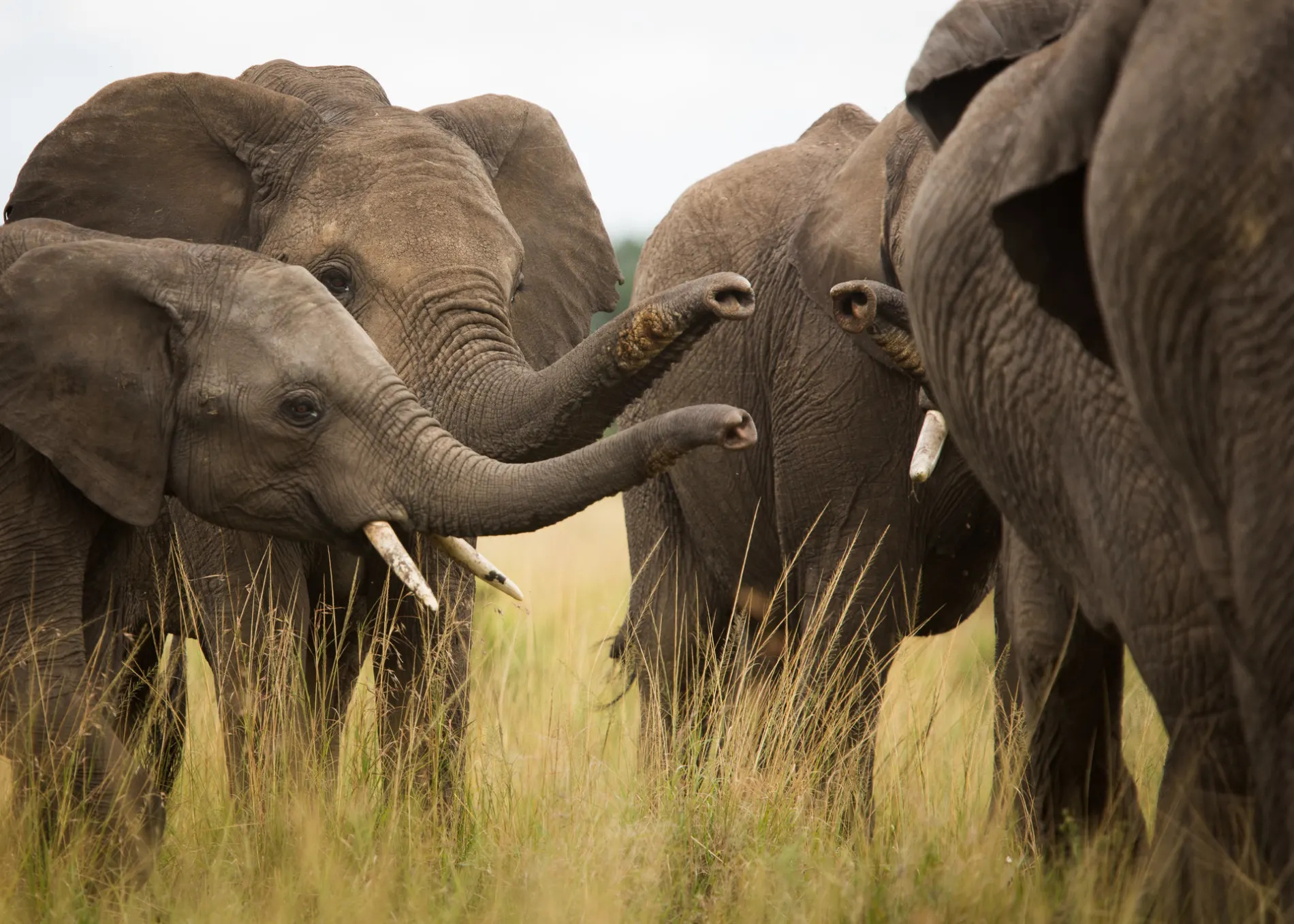 The elephant population here is truly staggering and they provide endless entertainment. Here, I managed to capture the moment two different family units met. You can see they all have their trunks raised as they sniff and communicate with one another. [f 4.0, 1/500, ISO 320, +0.67]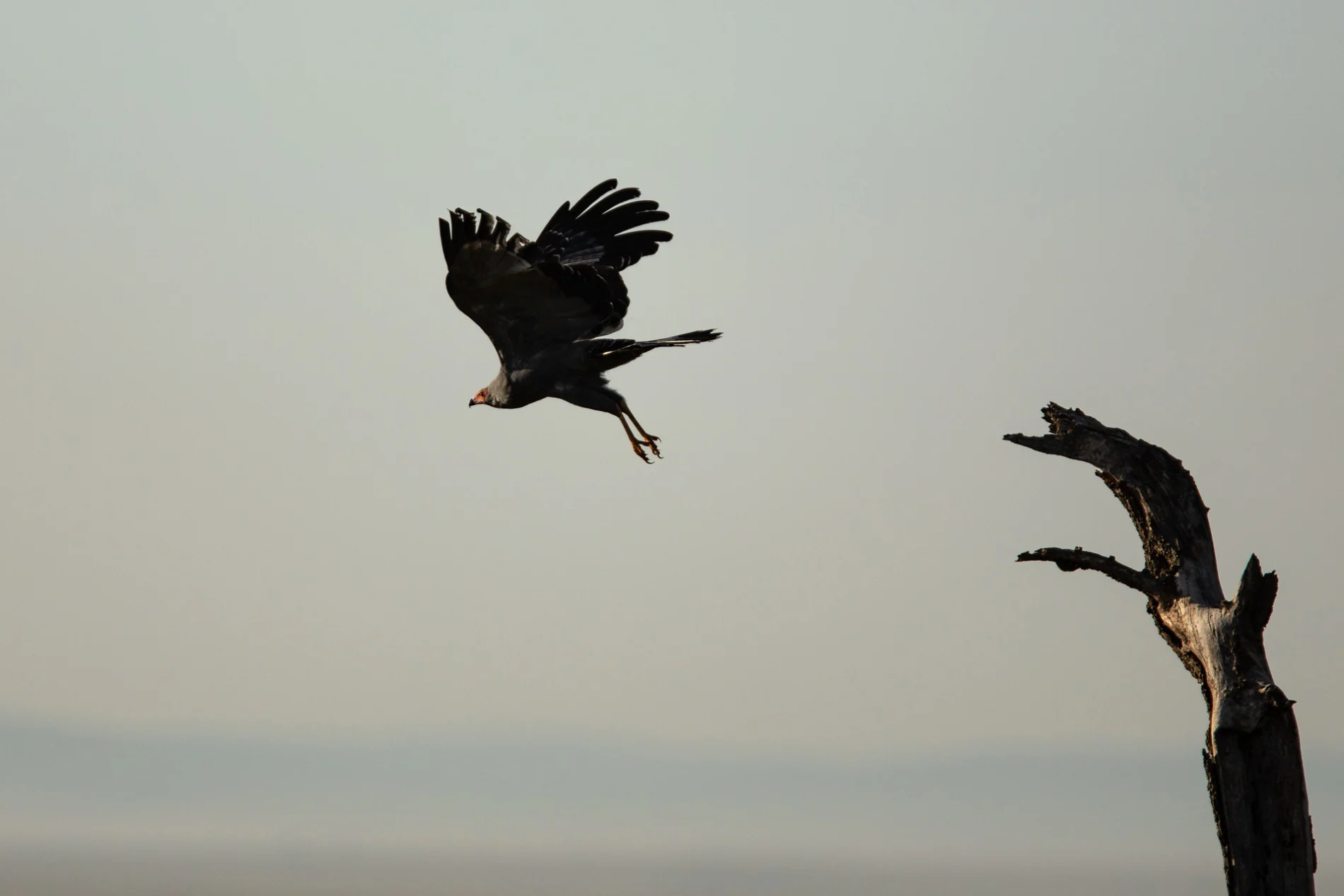 An excited African harrier-hawk takes flight. Early morning backlight made this very difficult as the details in the feathers were always going to be lost in the shadows. [f 4.0, 1/5000, ISO 250, +0.33]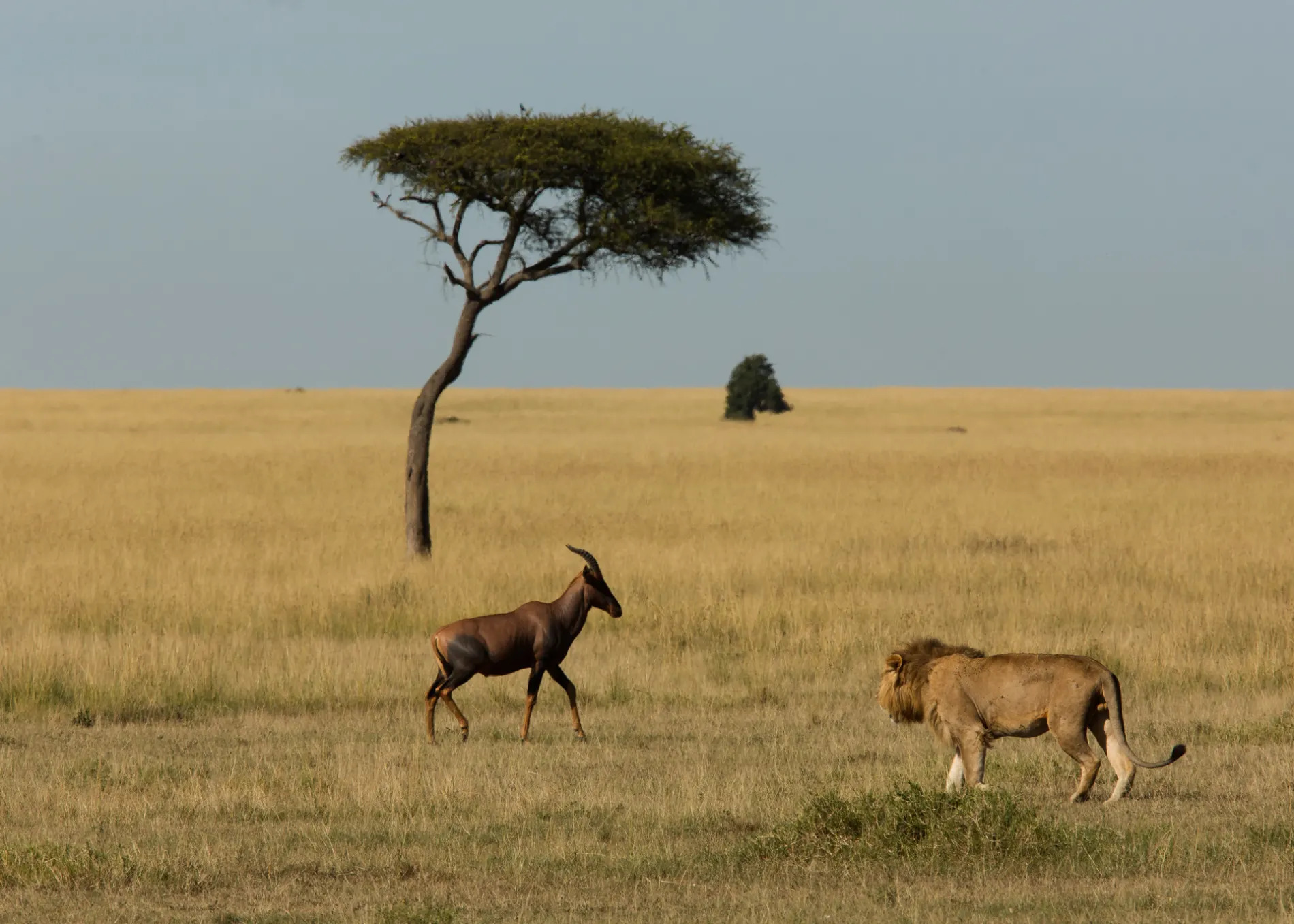 This was a wonderful scene where a confident topi decided to tease a male lion by walking slowly directly in front of him. The topi had actually run from a fair distance away to do this, almost as if to prove a point. [f 14.0, 1/640, ISO 400, +0.33]
This week I went with a few guests to visit a traditional Maasai manyatta. Whilst their host showed the guests around, I decided to take a few portraits of the warriors. The following day I gave them copies of all the photographs and they were delighted.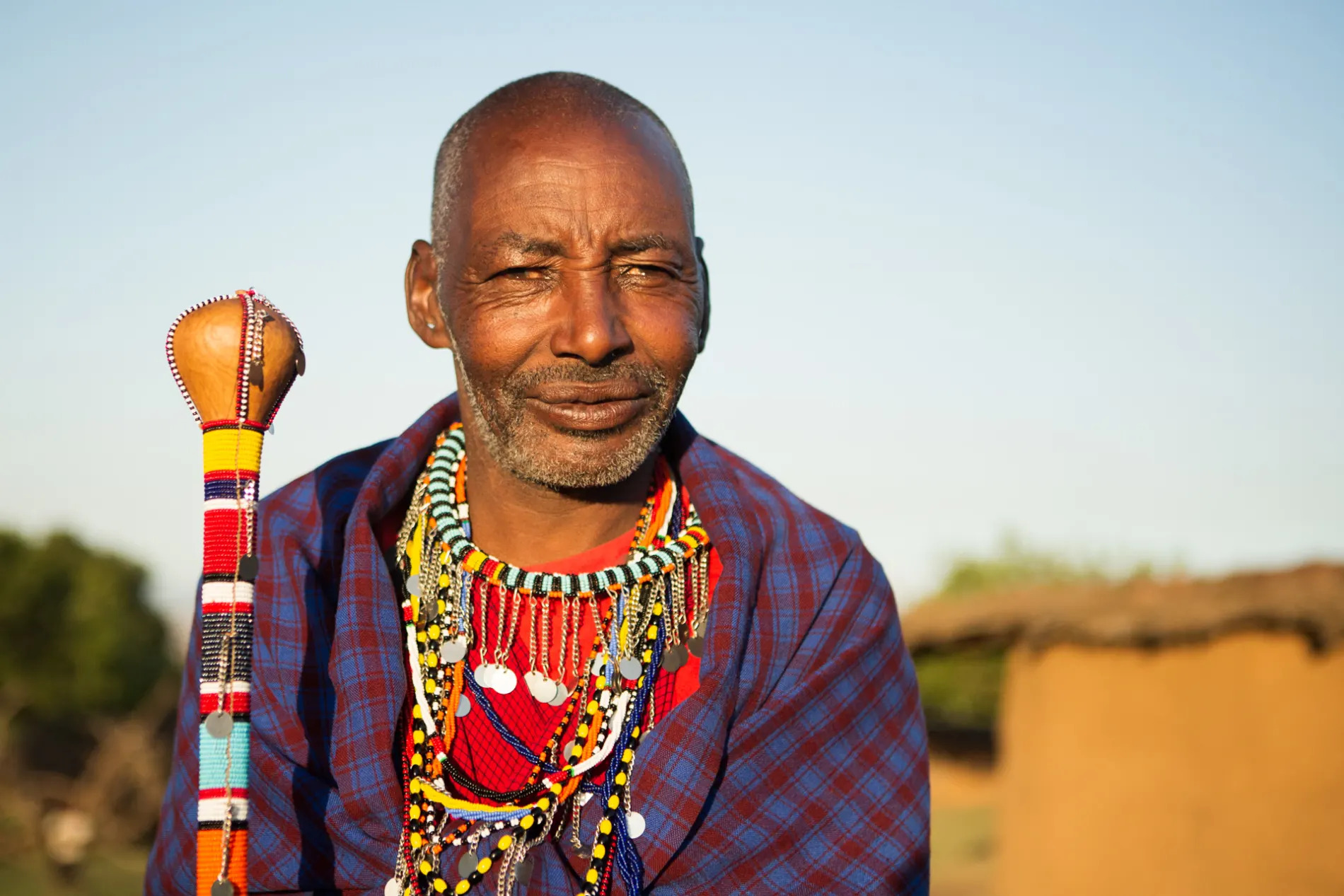 [f 2.8, 1/2500, ISO 800, +1]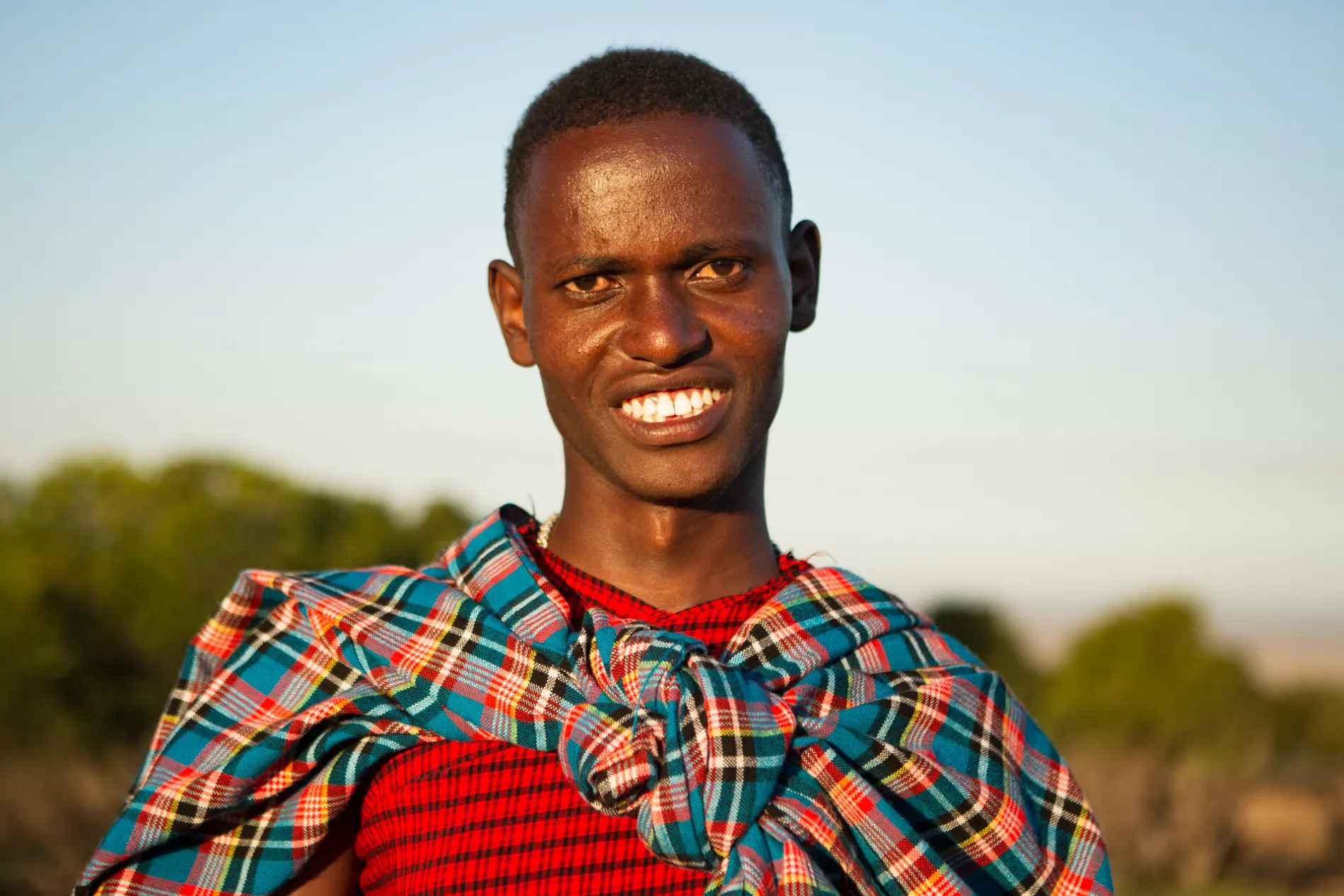 [f 2.8, 1/2500, ISO 800, +1]
Often you find these striking creatures standing motionless in large groups of 10 to 15 individuals. It is as if they are having a meeting. I wish I could speak giraffe. [f 16.0, 1/200, ISO 640]
I finish off this week with a fun sequence of photos of a small pride of lion as they playfully, and inquisitively, walk down the road towards my car. When not accompanying guests in their larger Land Cruisers, I explore the wilderness in a tiny Maruti. It can be rather intimidating at times when faced with such ferocious, and large cats. The lion population is very healthy in this area and they really are the stars of the show here in the Mara.
[f 4.0, 1/250, ISO 640, +0.67]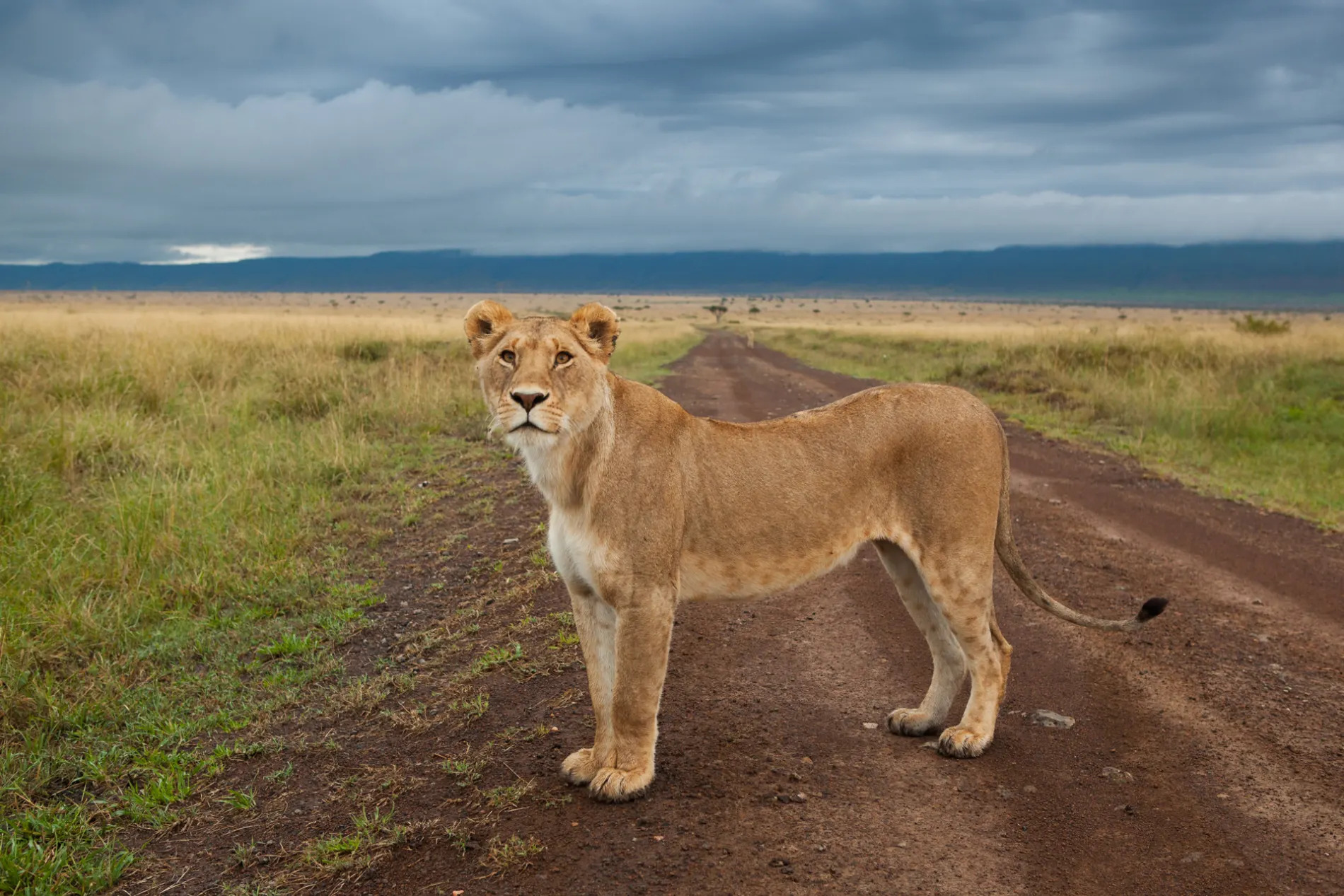 [f 4.5, 1/100, ISO 1000, +0.33]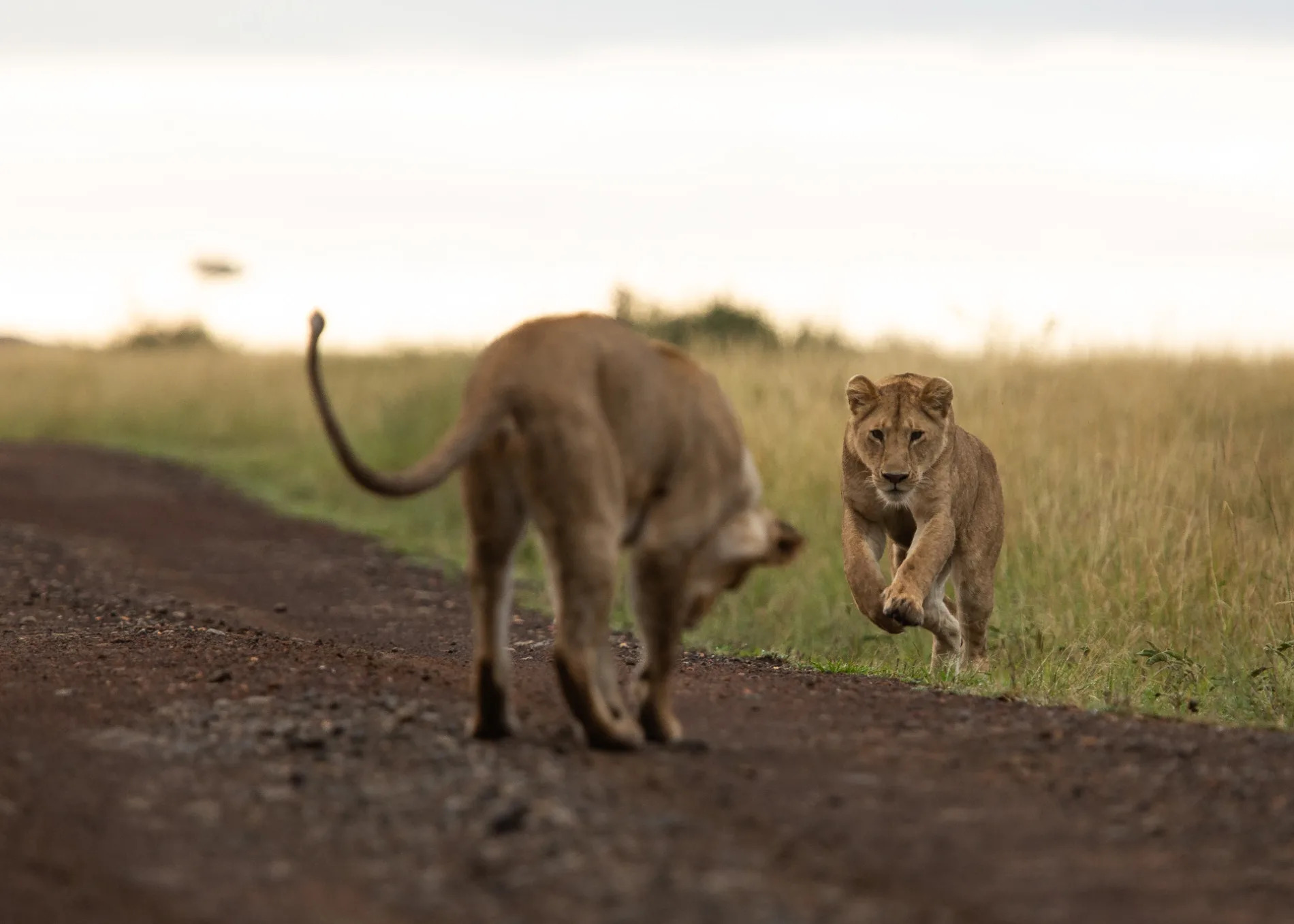 [f 4.0, 1/400, ISO 800, +1.33]
[f 4.0, 1/400, ISO 800, +1.33]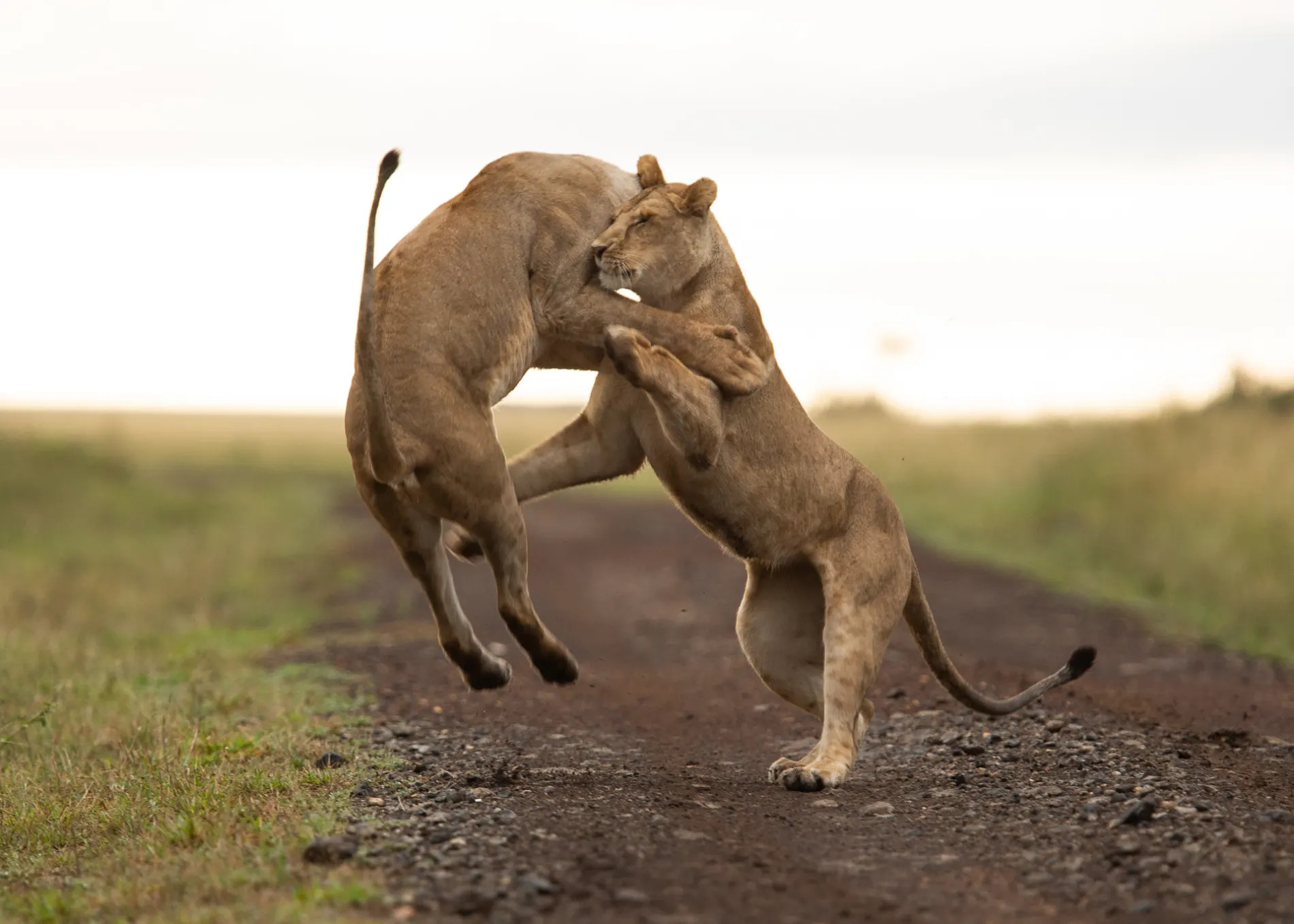 [f 4.0, 1/400, ISO 800, +1.33]
[f 4.0, 1/400, ISO 800, +1.33]
[f 4.0, 1/400, ISO 800, +1.33]
THIS WEEK A YEAR AGO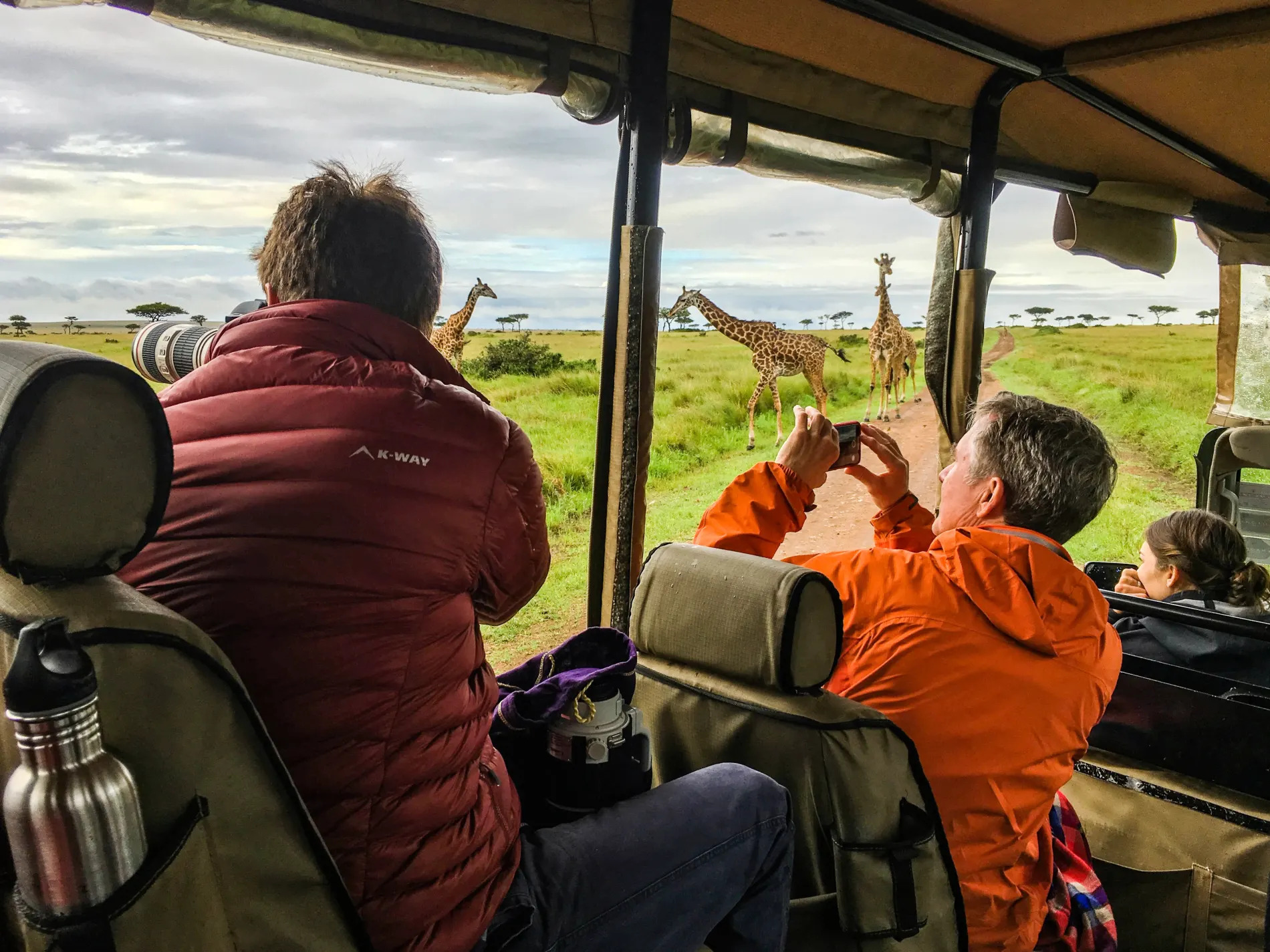 This week last year, Tyler did an entire week of photography using nothing but his trusty iPhone. It appears that even then the giraffe were in the middle of one of those meetings. [f 2.2, 1/390, ISO 25] (cellphone)