November - the time of plenty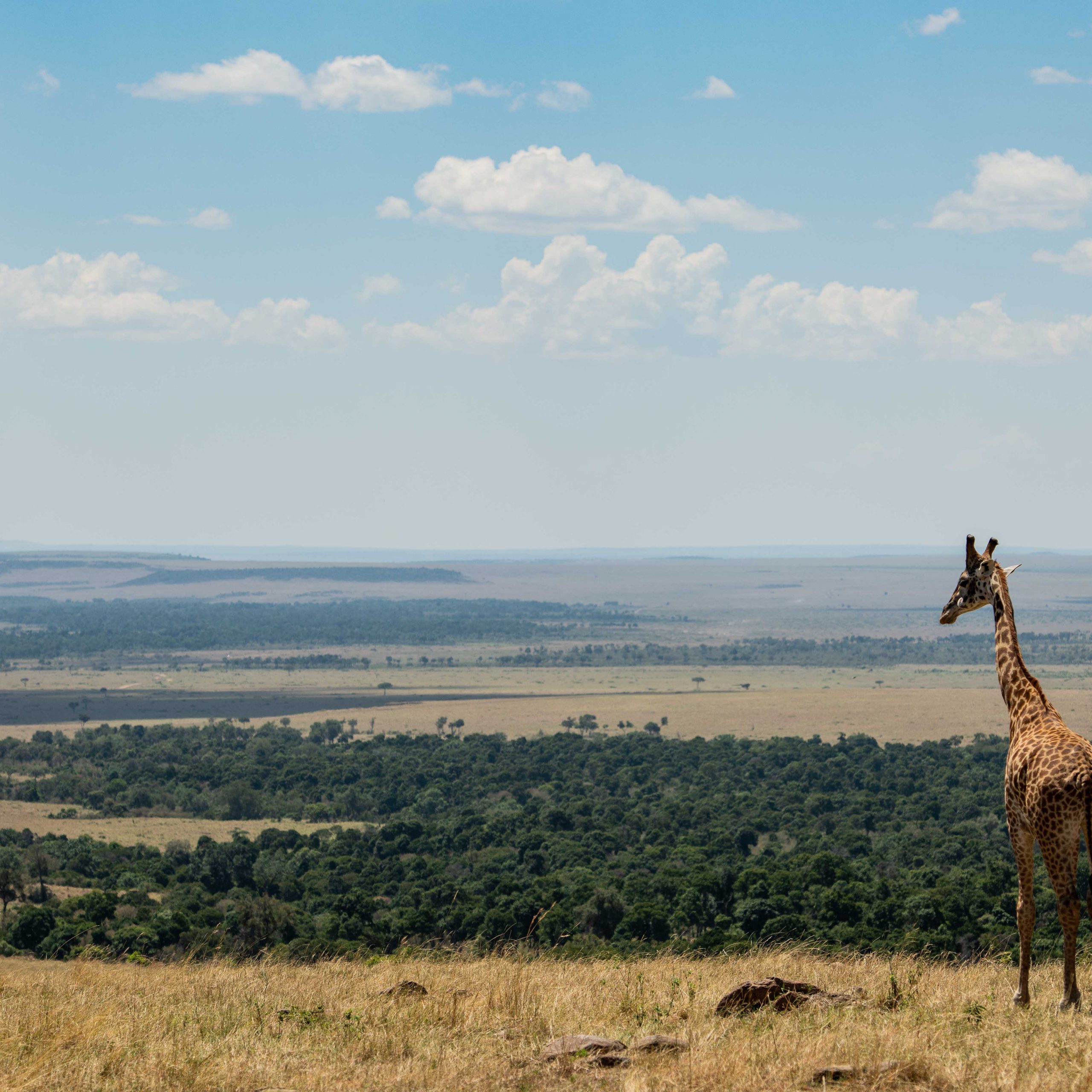 It's always a privilege to be in the Mara, but even more so at this time of year. When I talk to people about the reserve it always appears to me that they visited during the migration, but there is so much more to this special place. If I had to pick a time to visit, November and February would be my months of choice.
The grass is shorter, the skylines and purple cloud formations more dramatic. The plains game such as eland, topi, zebra and gazelles are having their young, and the summer bird migrants arrive in large numbers filling the skies with new colours and sounds. Big cat sightings are incredible, more private and with far fewer vehicles. More importantly with the wildebeest departing, it provides the opportunity to witness lion hunting other animals such as buffalo, eland and even giraffe. It truly is a time to revel in the glory of this great animal sanctuary.
There is so much to share in This Week at Angama and such limited space! I'll start with the apex predator of the plains. We had so many special sightings with these amazing cats, and I can safely say that I witnessed one of the best lion cub sightings of my life.
Below is a picture of the Marsh Pride female not even 15 minutes start into our morning drive.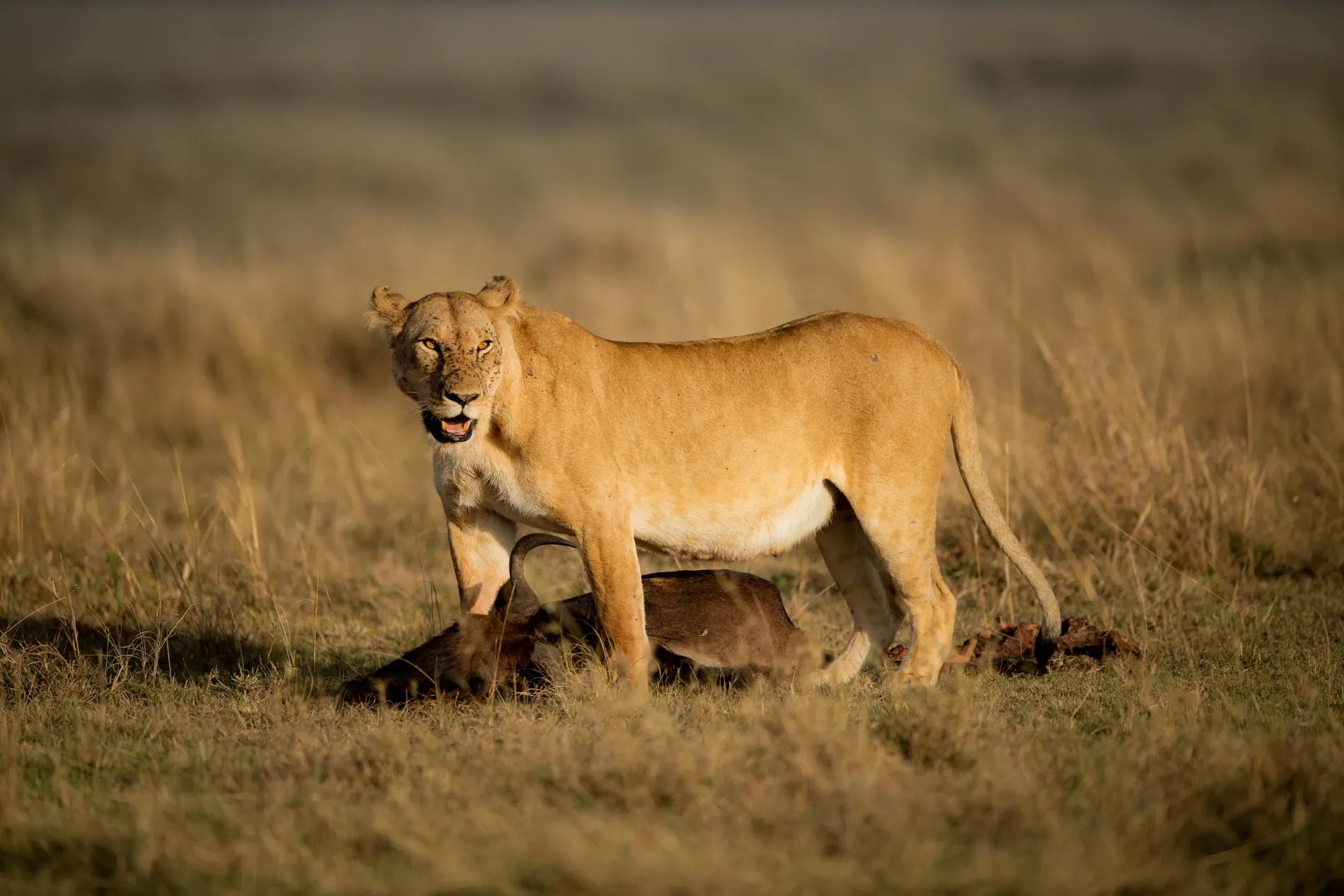 [f2.8 iso 100 400mm 1/1600 +1/3]
What happened next was unexpected but brought a large smile to our faces. As the female started to carry the wildebeest, two small cubs emerged from a patch of long grass to set a superb scene.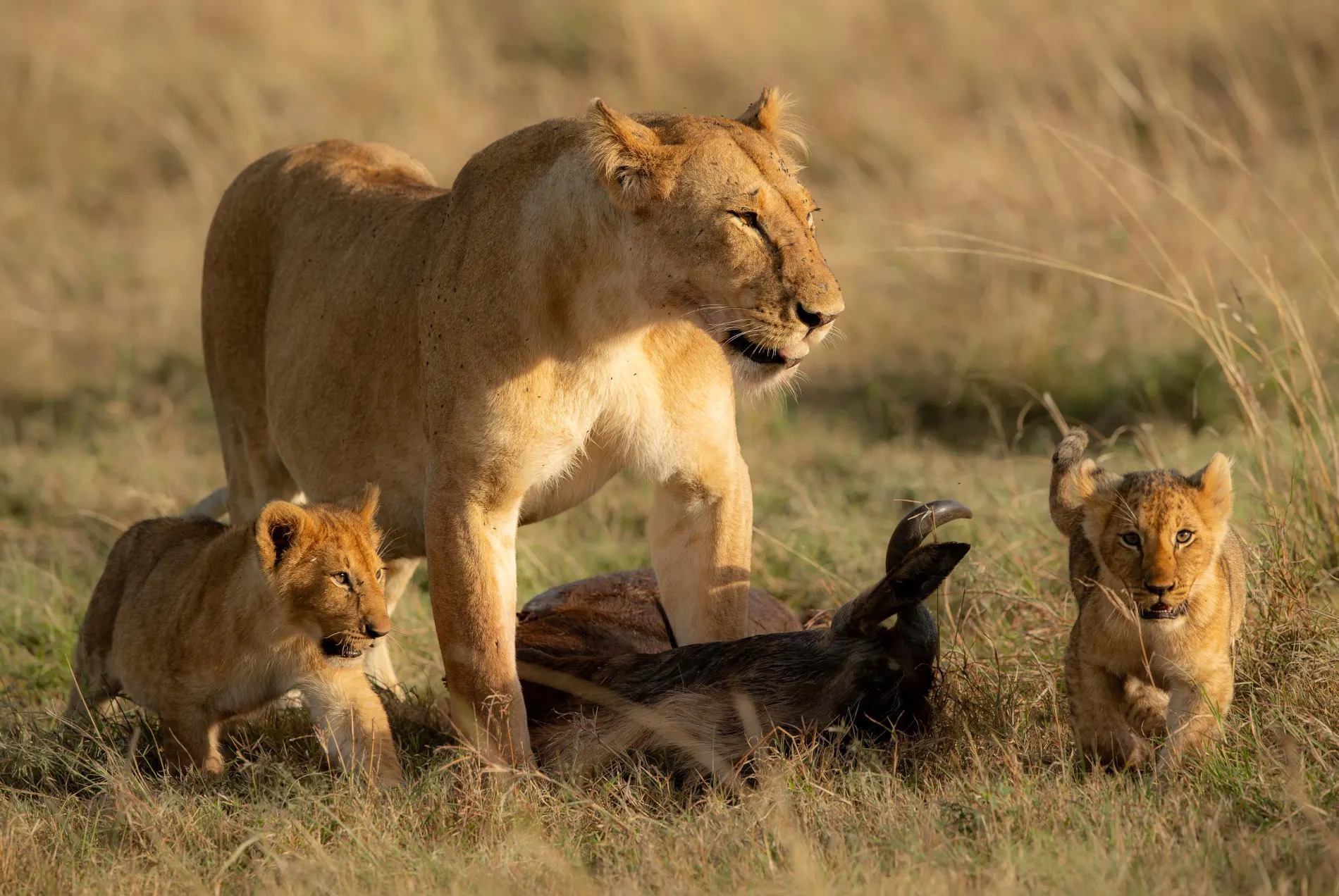 [400mm f5 iso 160 1/500th sec +1/3]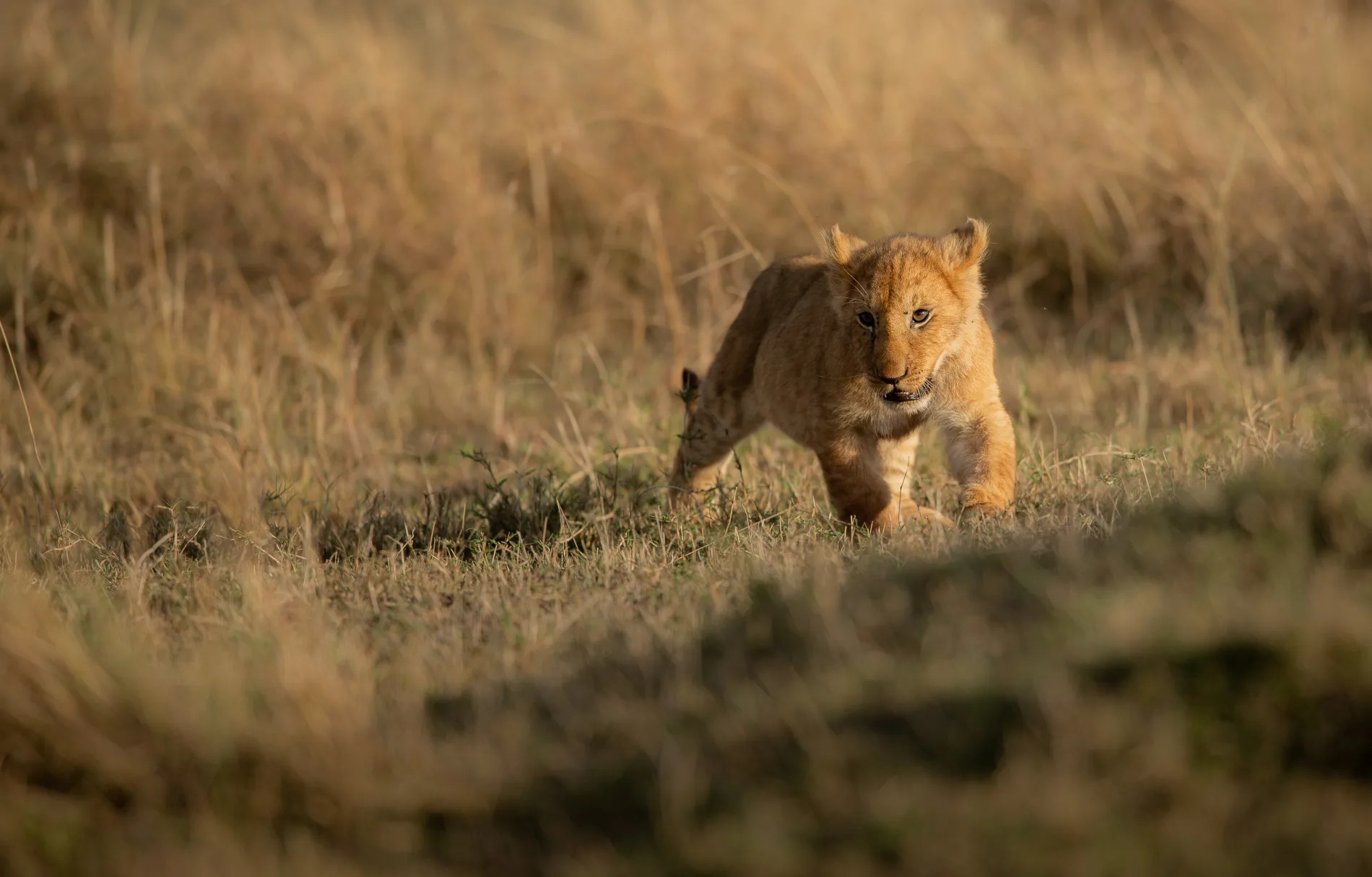 [400mm f2.8 iso 100 1/1800sec]
The migration defied all the odds this year, arriving late, staying late with large crossings and herds still visible into November. They will shortly embark on the long journey to the birthing grounds in Ndutu in the southern Serengeti.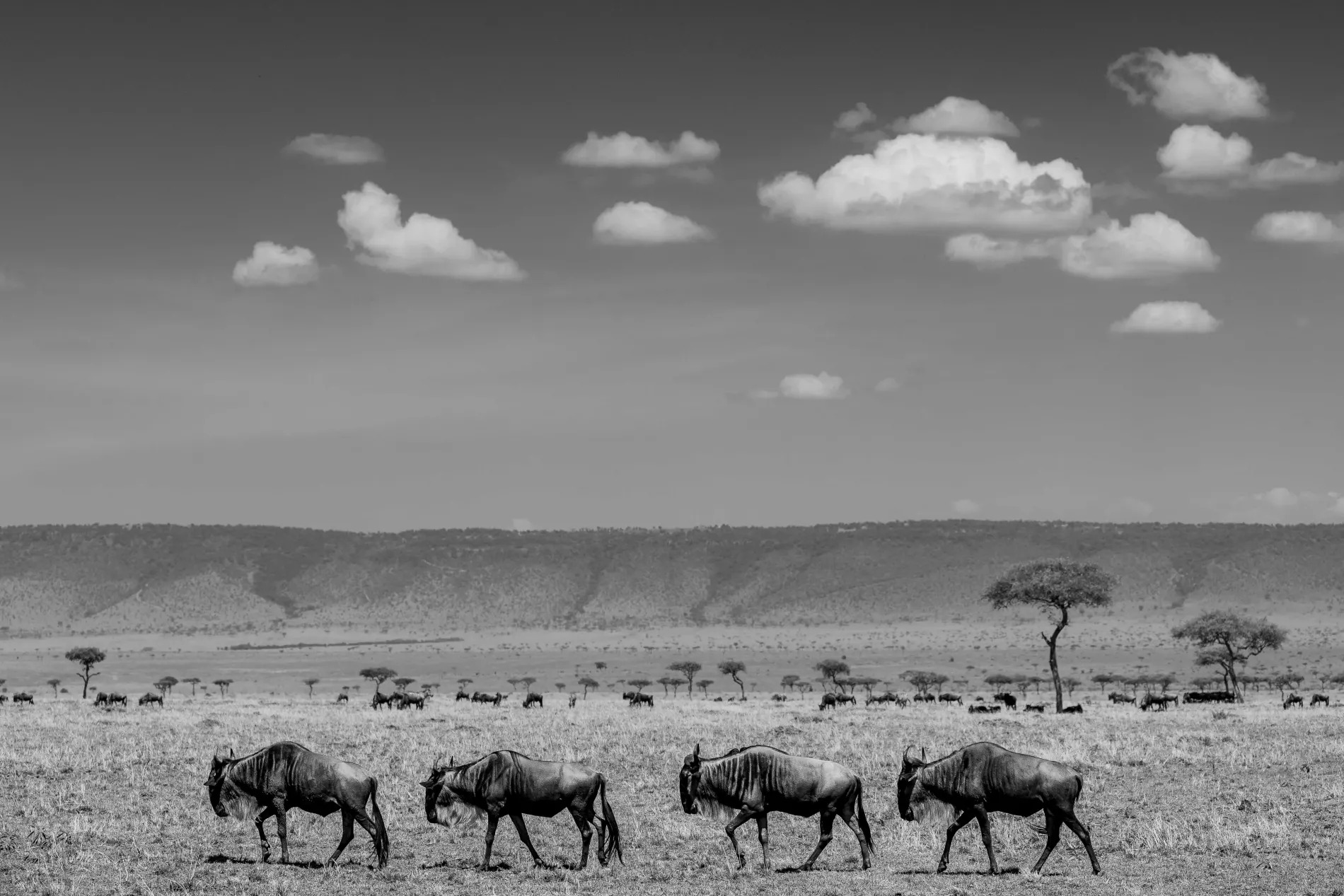 [f5.6 iso 100 70mm 1/800 +1/3]
As it gets drier, large buffalo herds are gathering together, and are prevalent throughout the Mara Triangle. Where buffalos go yellow-billed oxpeckers are sure to follow.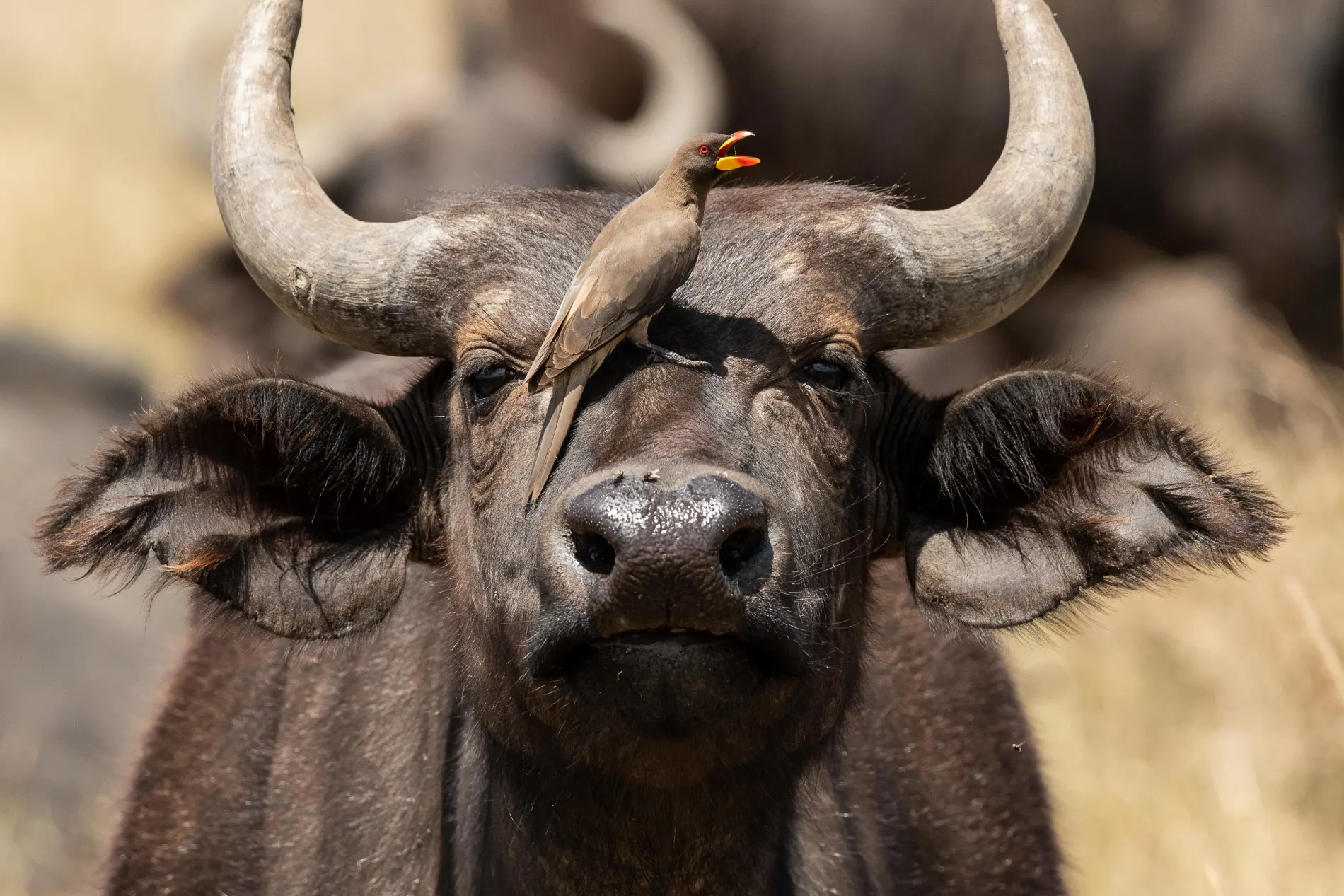 [f8 iso 640 400mm 1/1000]
The elusive cat of the Mara provided us with some great moments. We spent a solid hour in the early morning with the Gabosa female and her sub-adult cub. The wind was blowing, kicking up large pools of dust which created the scene for some great photos in the early morning light.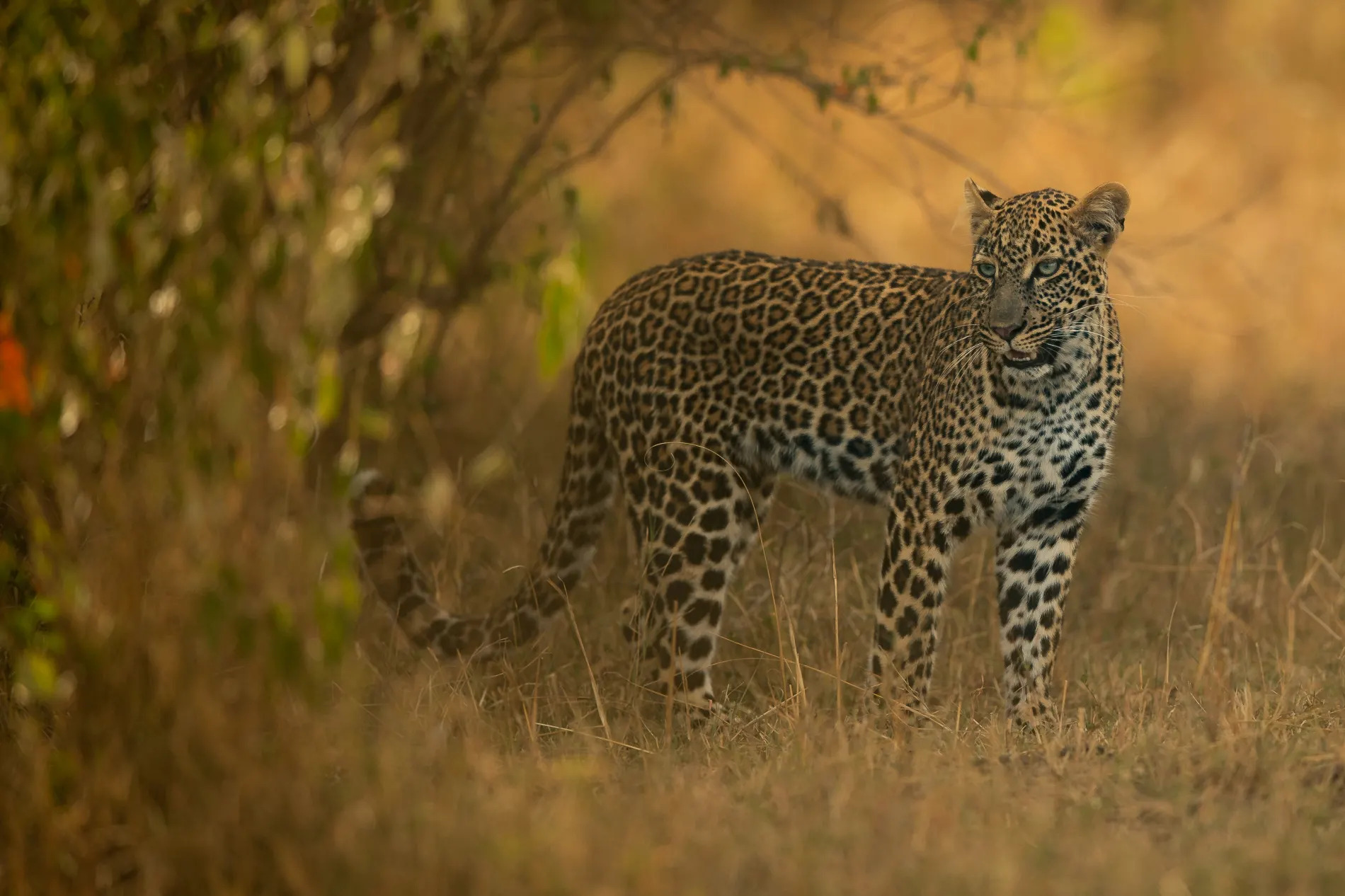 [400m f2.8 iso100 1/250sec 0 EV WB 5880k]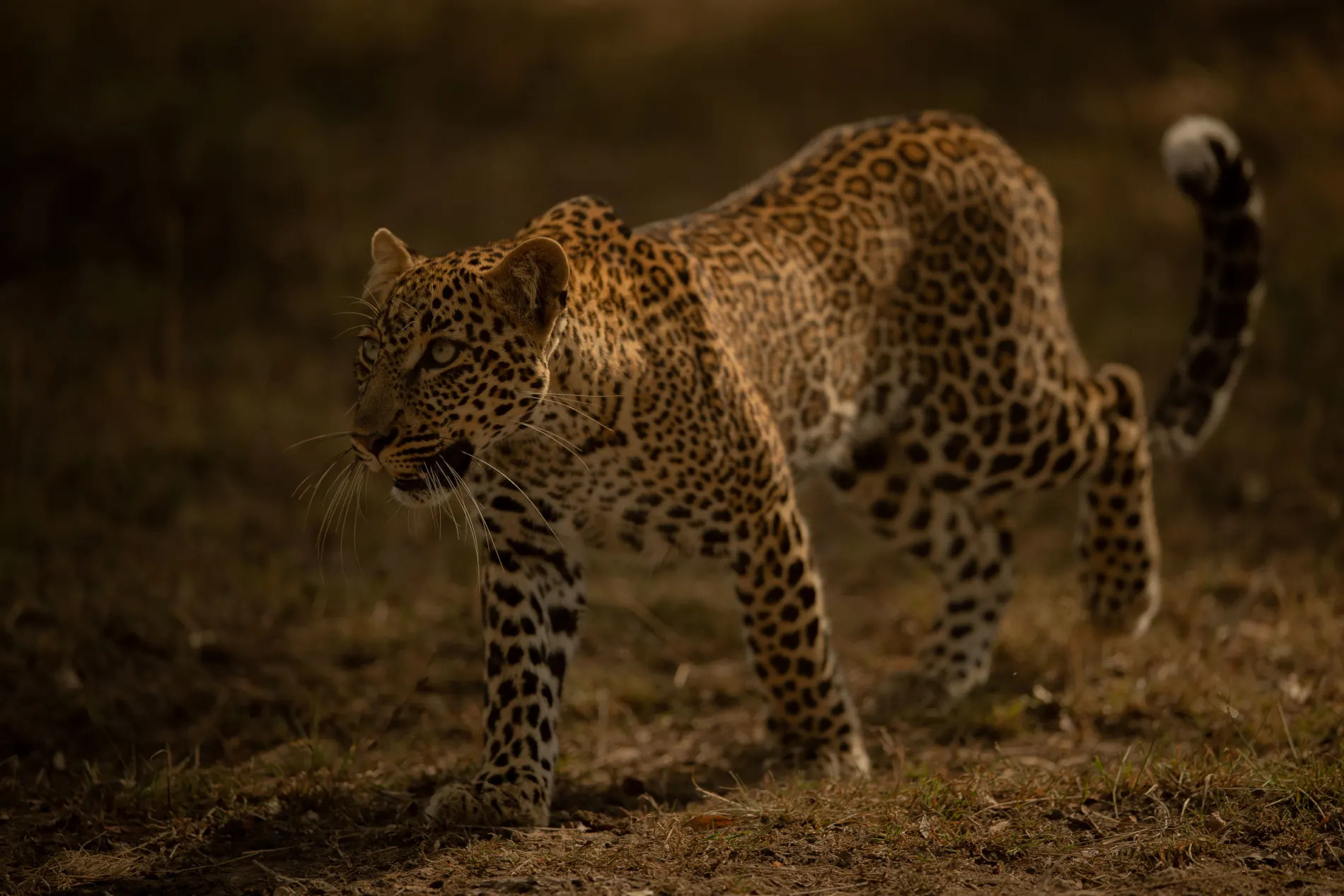 [f2.8 iso 110 400mm 1/1000 WB 5560]
Adam and I witnessed an incredible sighting where a dead elephant had been discovered. We of course were not the first ones to discover it. Vultures in huge numbers fought vigorously for the best locations. High stakes, high rewards.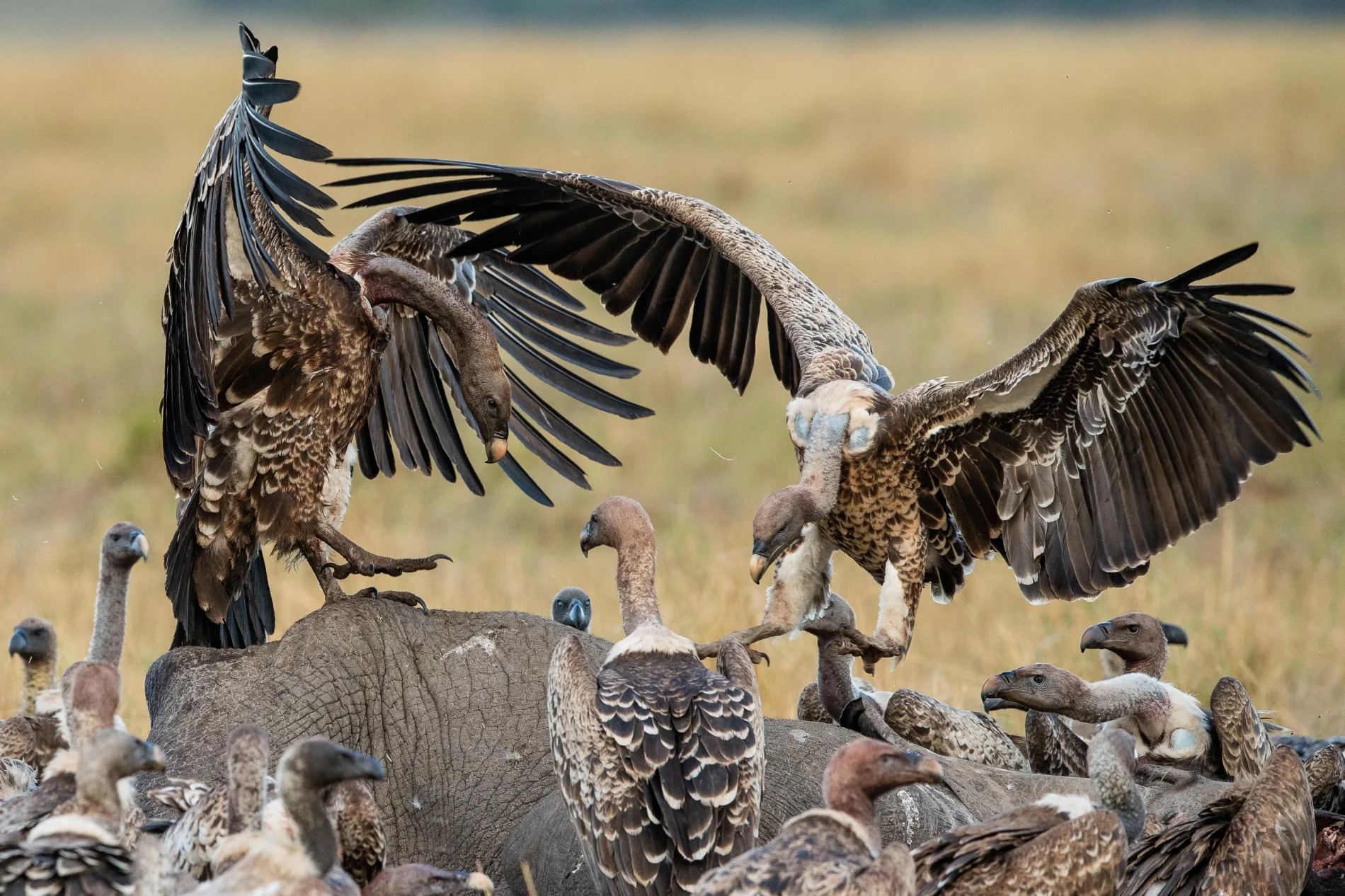 [f5 iso 1100 400m 1/1000]
There is just no substitute for good light – we found the Marsh Breakaway Pride early as the sun began to peak over the forest.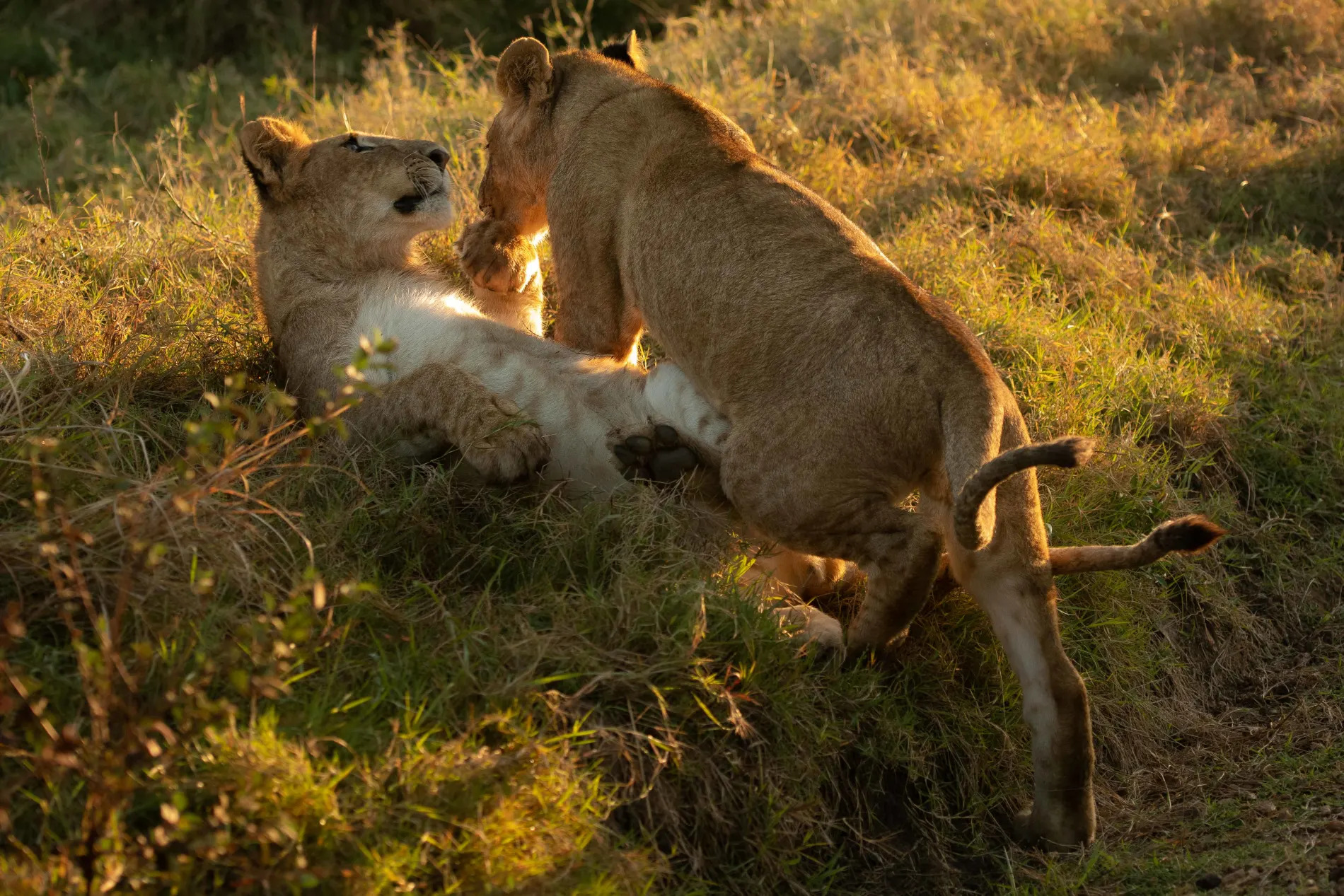 [f4 iso1100 82mm 1/800 1/3E WB 5560k]
In November zebra are literally everywhere and the number of babies is almost impossible to count. In fact it was hard to find a lone zebra, however this beautiful young mare was by herself close to the escarpment as we returned home for a well earned G&T!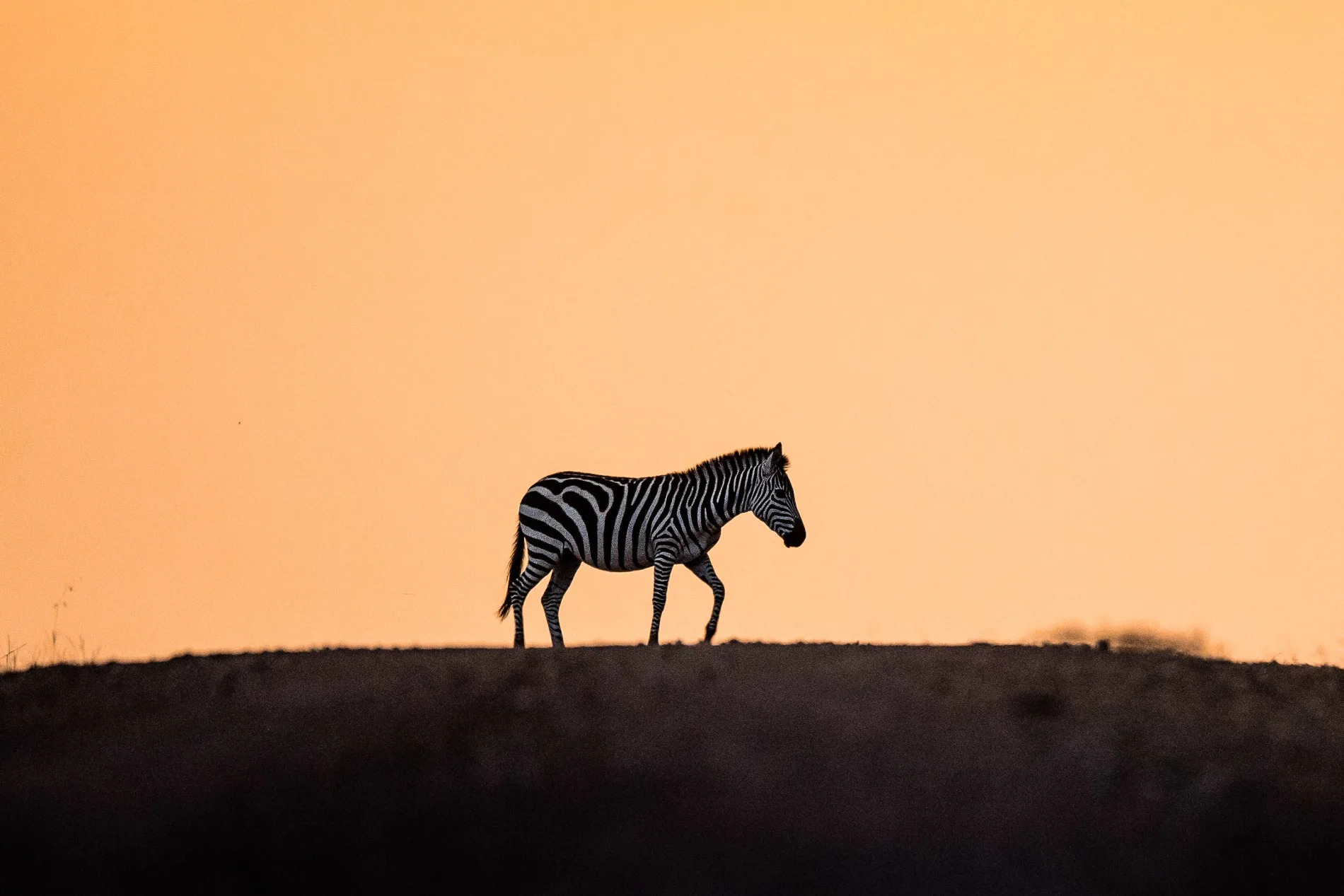 [f2.8 / iso 3200 400mm 1/160sec 1/3 ev]
I spoke earlier of cubs and the Sausage Tree Pride, stars of the safariLIVE Nat Geo series, provided us with some very special moments. There are currently 4 cubs, but there is a heavily pregnant female, so new borns are expected soon. Adam and I spent over 2 hours with the pride, being the only two vehicles as the cubs played in the golden grass and then proceeded to climb a fig tree.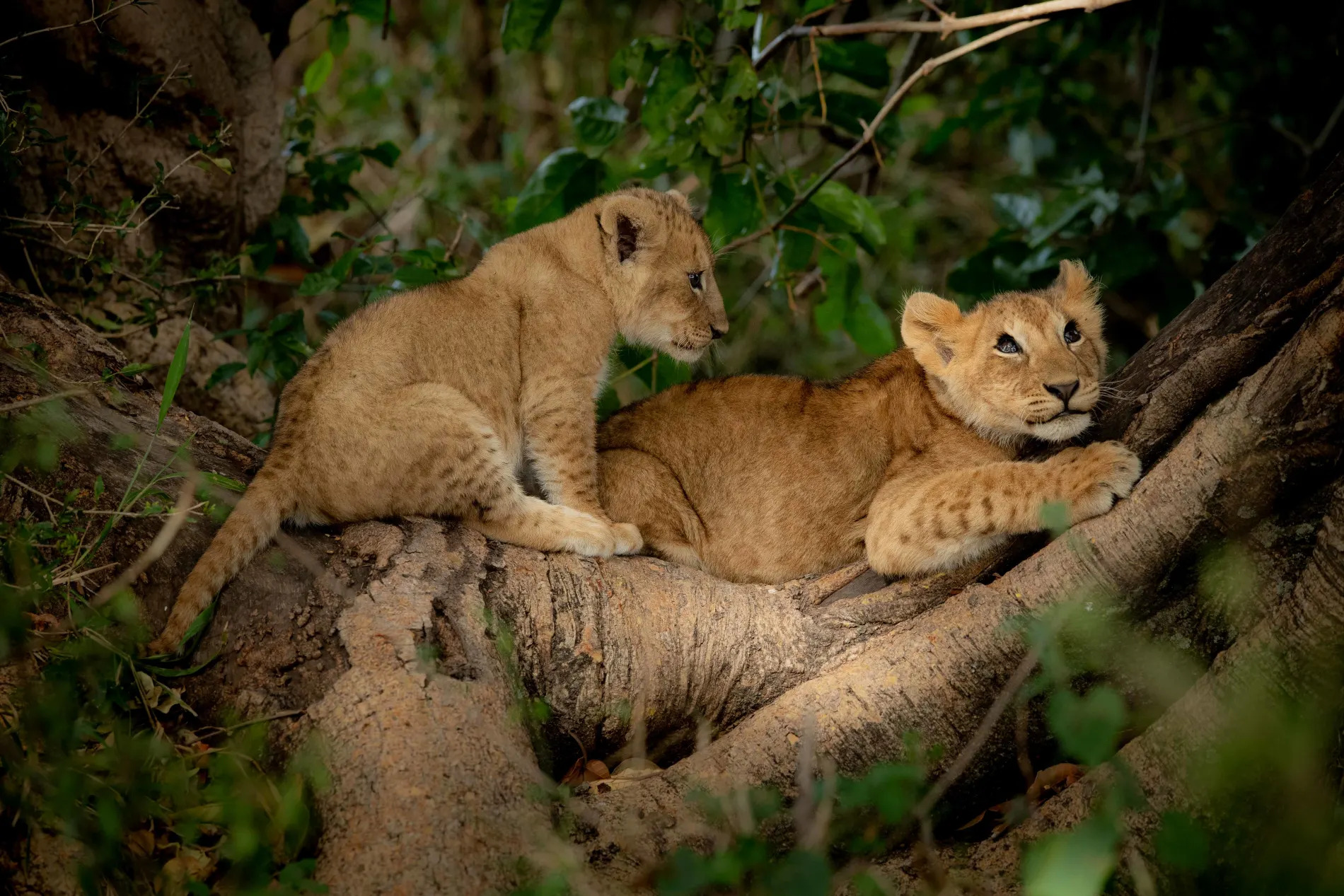 [f 5.6 iso 3200 400mm 1.1000 1/3 EV WB 5560]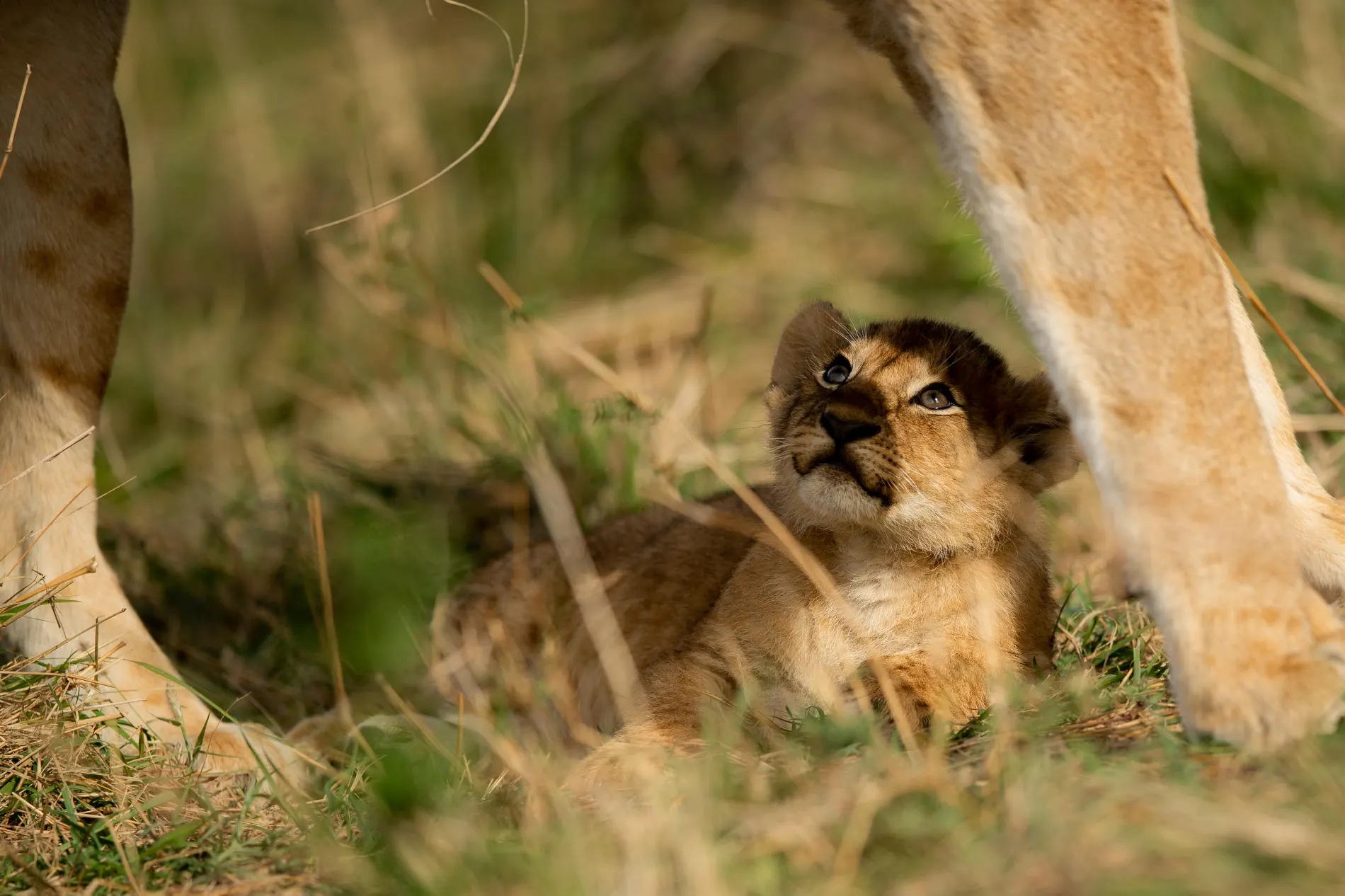 [f2.8 iso100 400mm 1/1250sec 1/3ev WB5250]
The lower vehicle density this time of year results in shy animals being far more relaxed and we had fantastic sightings of black rhino on two evenings just below camp in the marsh area. The young rhino represents hope for the future. This image is made up of 6 horizontal images stuck together to capture both rhinos.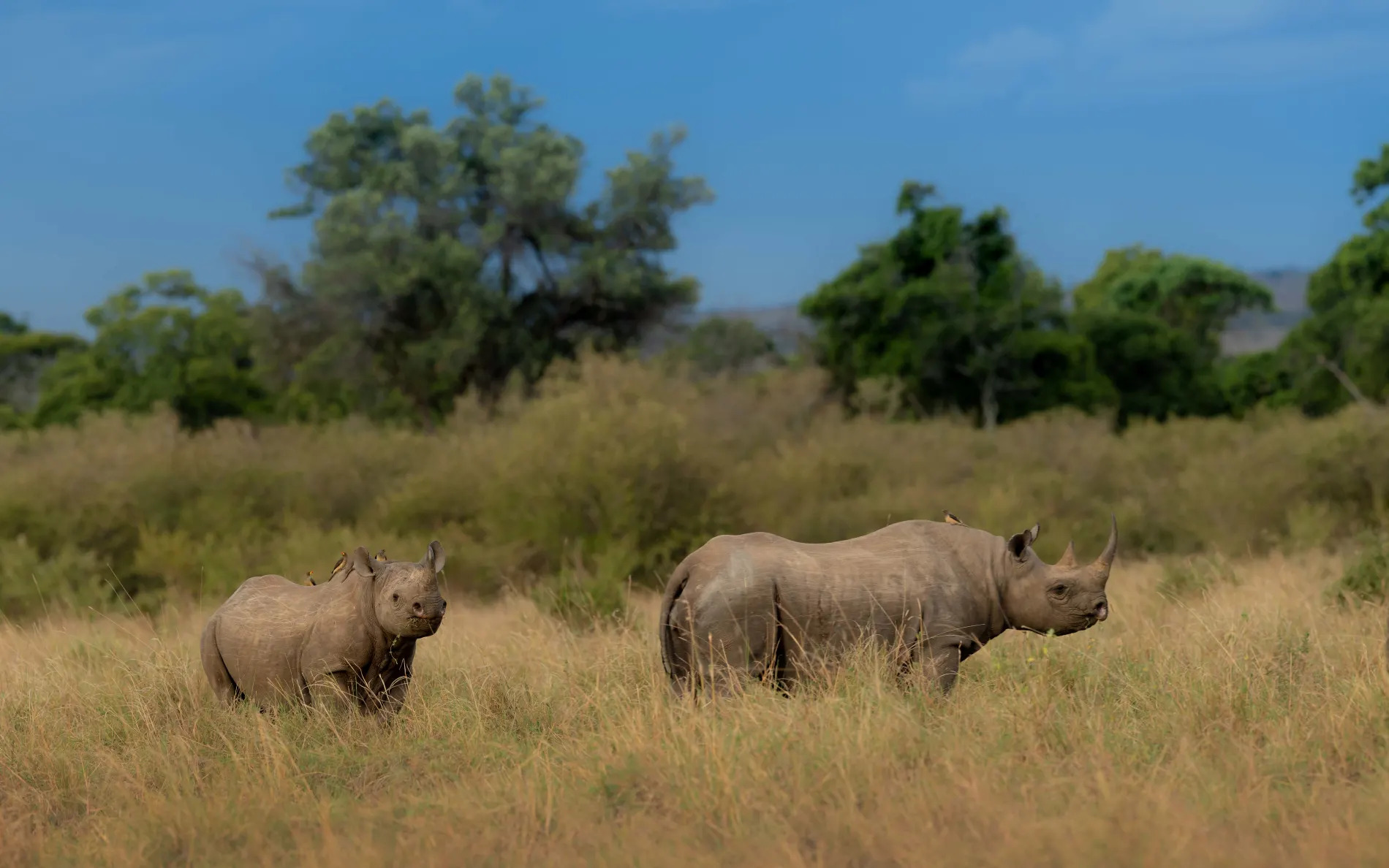 [f5.6 iso 560 400mm 1/500sec 1/3 EV]
Male lions. We all love them but they aren't afraid to be rather opportunistic & lazy, robbing the females and prides of their hard-won prey. Here a male lion sits on a zebra carcas, with those eyes telling the story. Come any closer and there will be trouble. To explain how close he was, this was shot at 200mm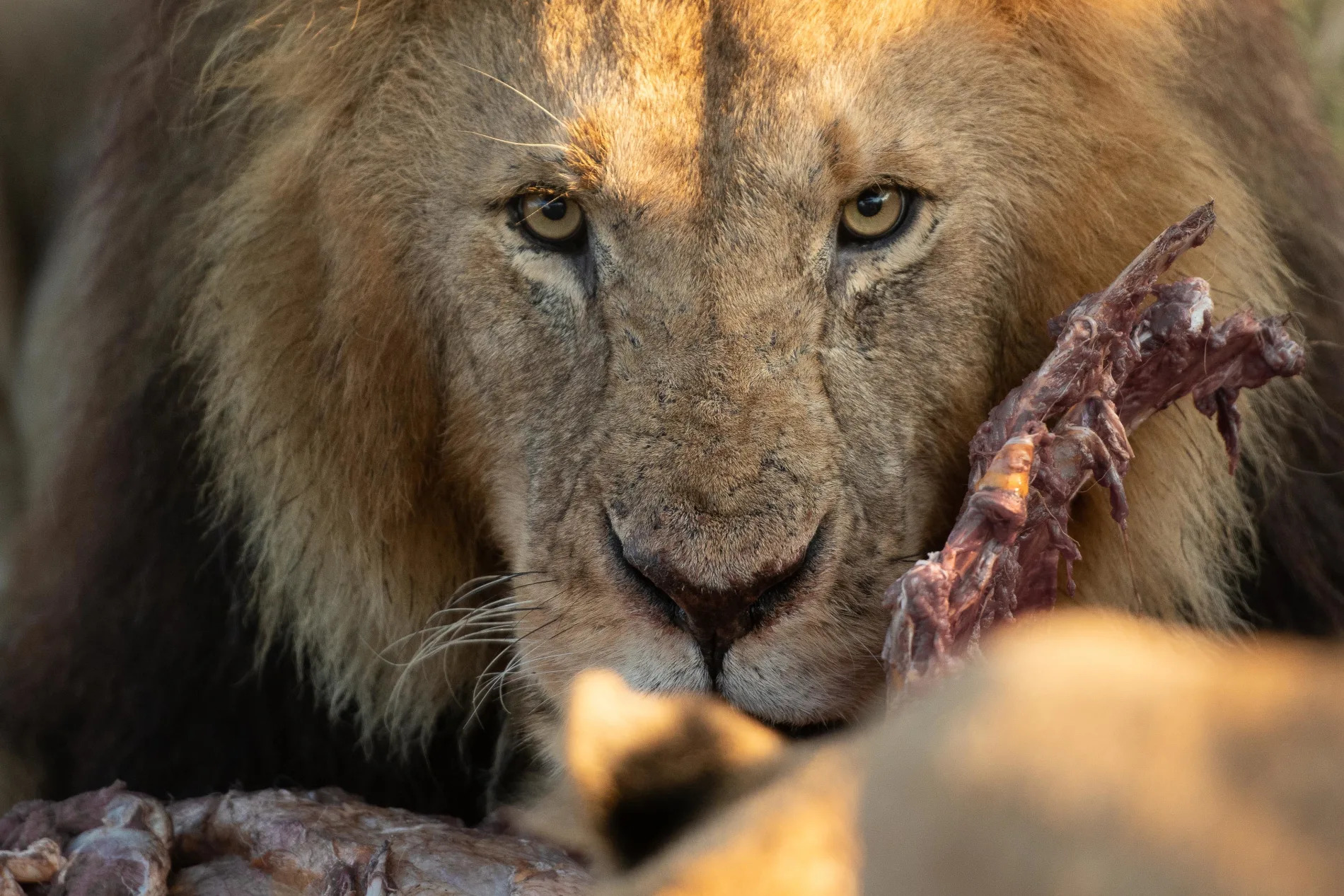 [f.28 iso 560 200mm 1/800 +1/3]
With the shorter grass this time of year one of the 'little' big cats becomes a lot more visible. We followed this serval late one evening for close on 30 minutes, and she allowed us to get very close and we were lucky enough to capture her killing a misfortunate frog.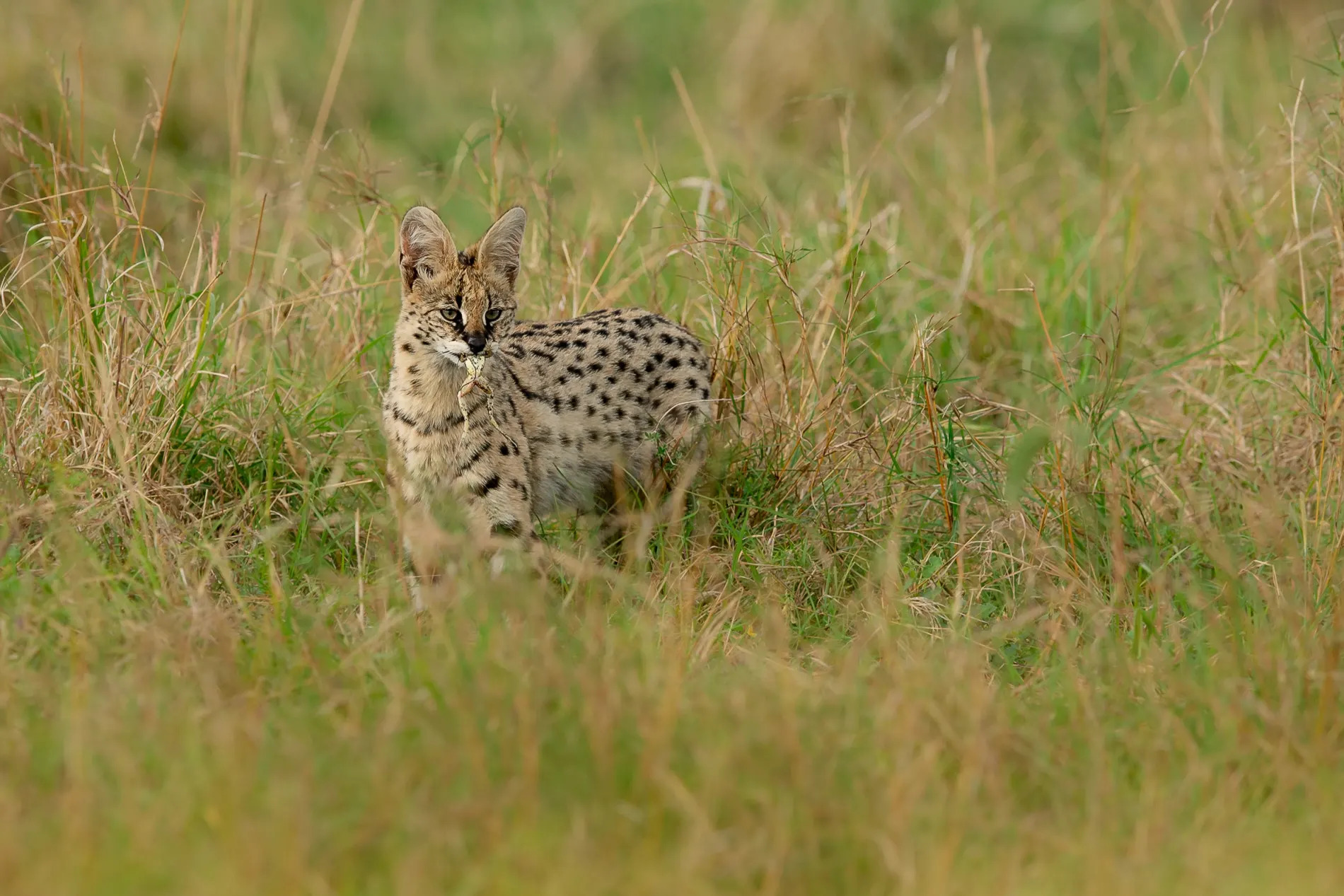 [ f4.0 iso 220 400mm 1/1000]
Short bursts of rain come and go in November and those iconic purple skies occur frequently throughout the month. Photographers, don't put your cameras away! Rain is your friend, and can turn a normal photo into something special. Slow down that shutter speed to 1/250th of a second or slower depending on how long you want the rain streaks to be prevalent. Keep the f-stop low so that the main focus animal remains in focus, and all the rain on the same depth focuses, with a blurred background. After that simply adjust your lighting exposure to get the shot you want. This female elephant happened to wander by our vehicle as the rain suddenly came down.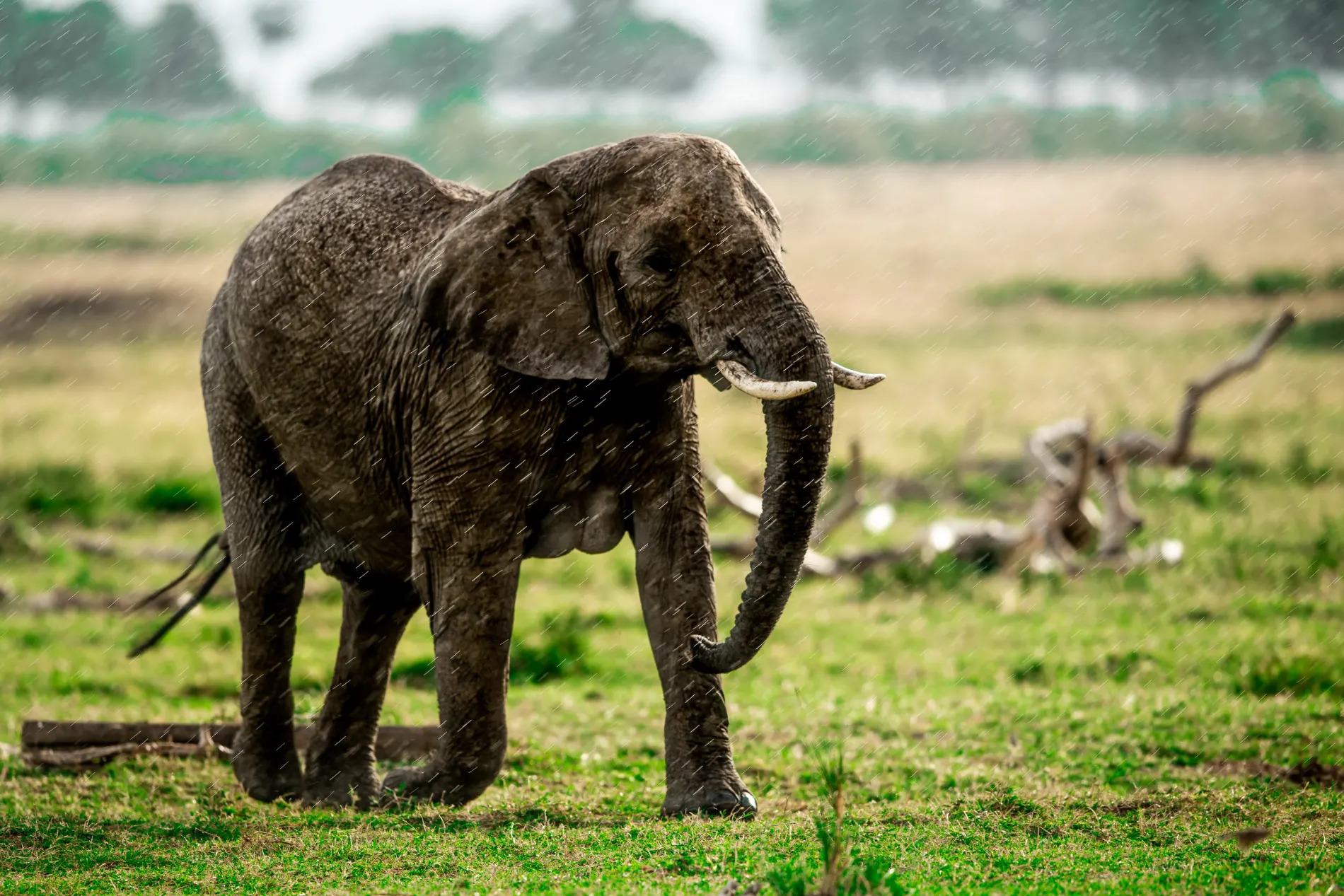 [f2.8 iso80 400mm 1//250 -2/3]
The raw emotion behind lions mating. It's always an aggressive and loud affair. We were lucky to witness this event before the sun rays started to get hot and they ventured into the bush. You have to love the Mara.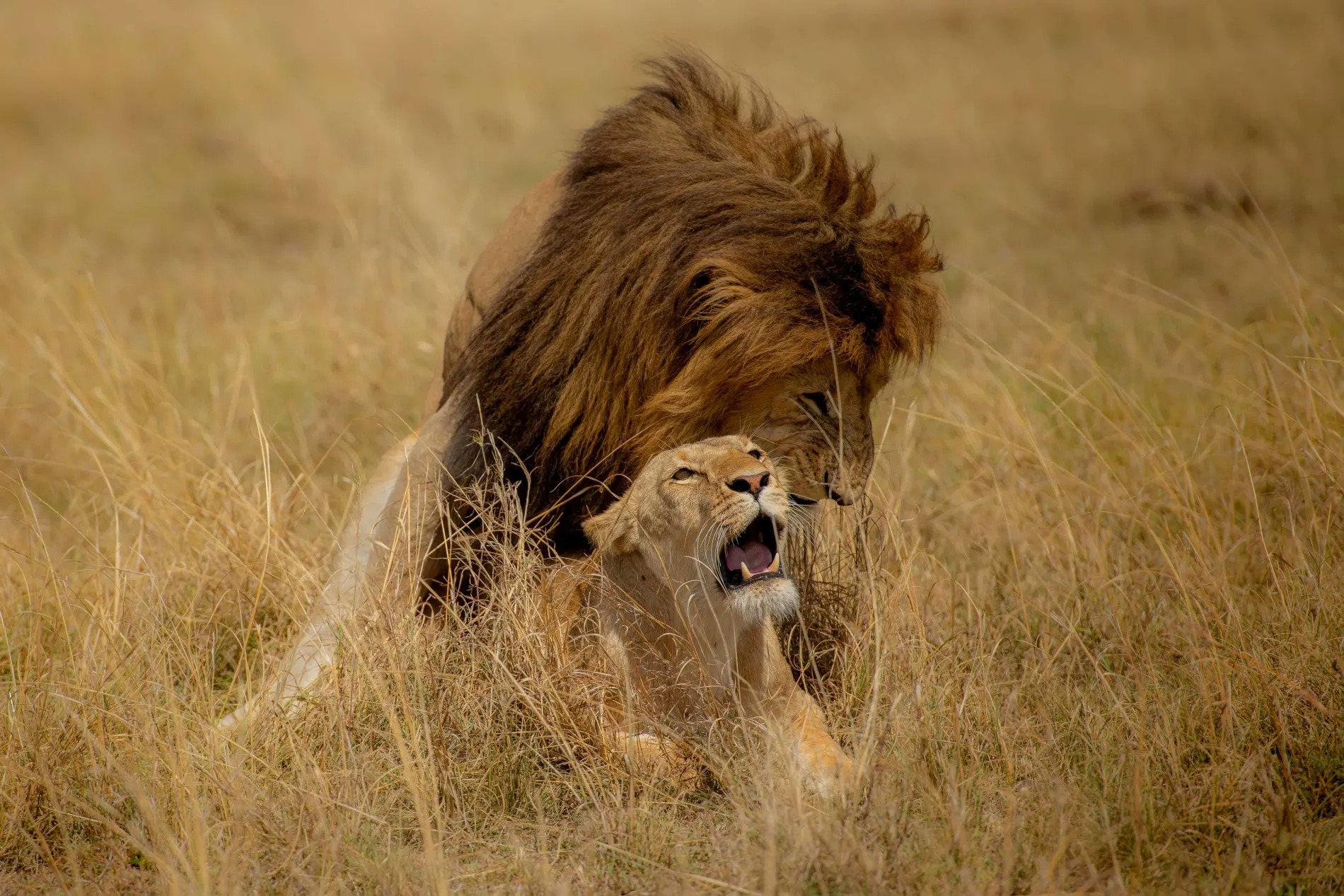 [f4.5 iso 110 200mm 1/1000 -2/3]
It was late in the evening close to the Serena Crossing when we saw this female cheetah bedding down for the evening, her eyes lit up by the setting sun.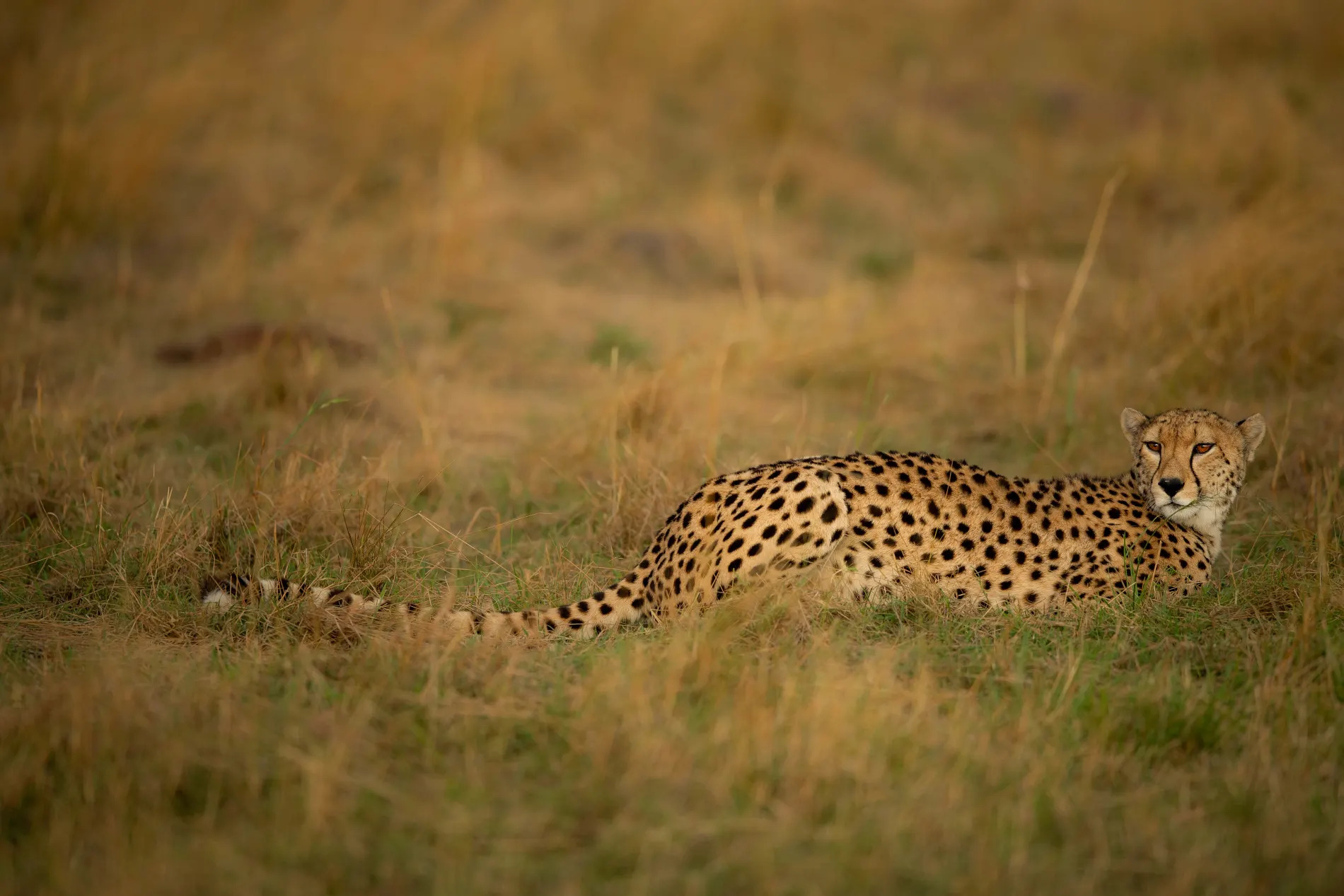 [ f2.8 iso250 400mm 1/1000]
We found this beautiful old lady of the Mara just below camp, with the impressive Oloololo escarpment behind her.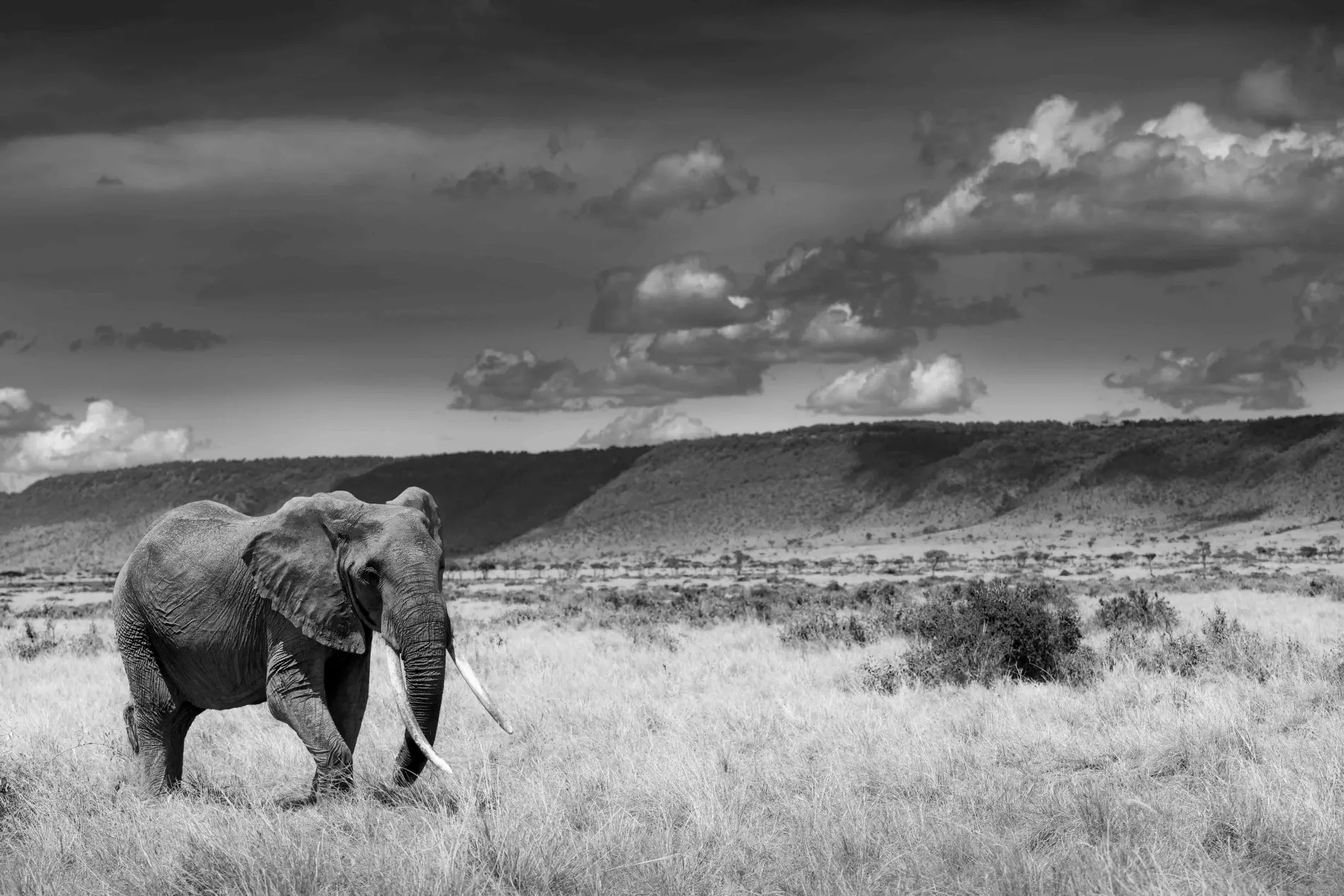 [ f5.00 iso 100 70mm 1/1000 -2/3 EV]
I leave you with a final image, and a precursor to one of the best portrait photographers I have had the pleasure of meeting. I won't give away more than that, but expect some beautiful photographs next week Friday.
Have a great weekend. She stands tall and proud.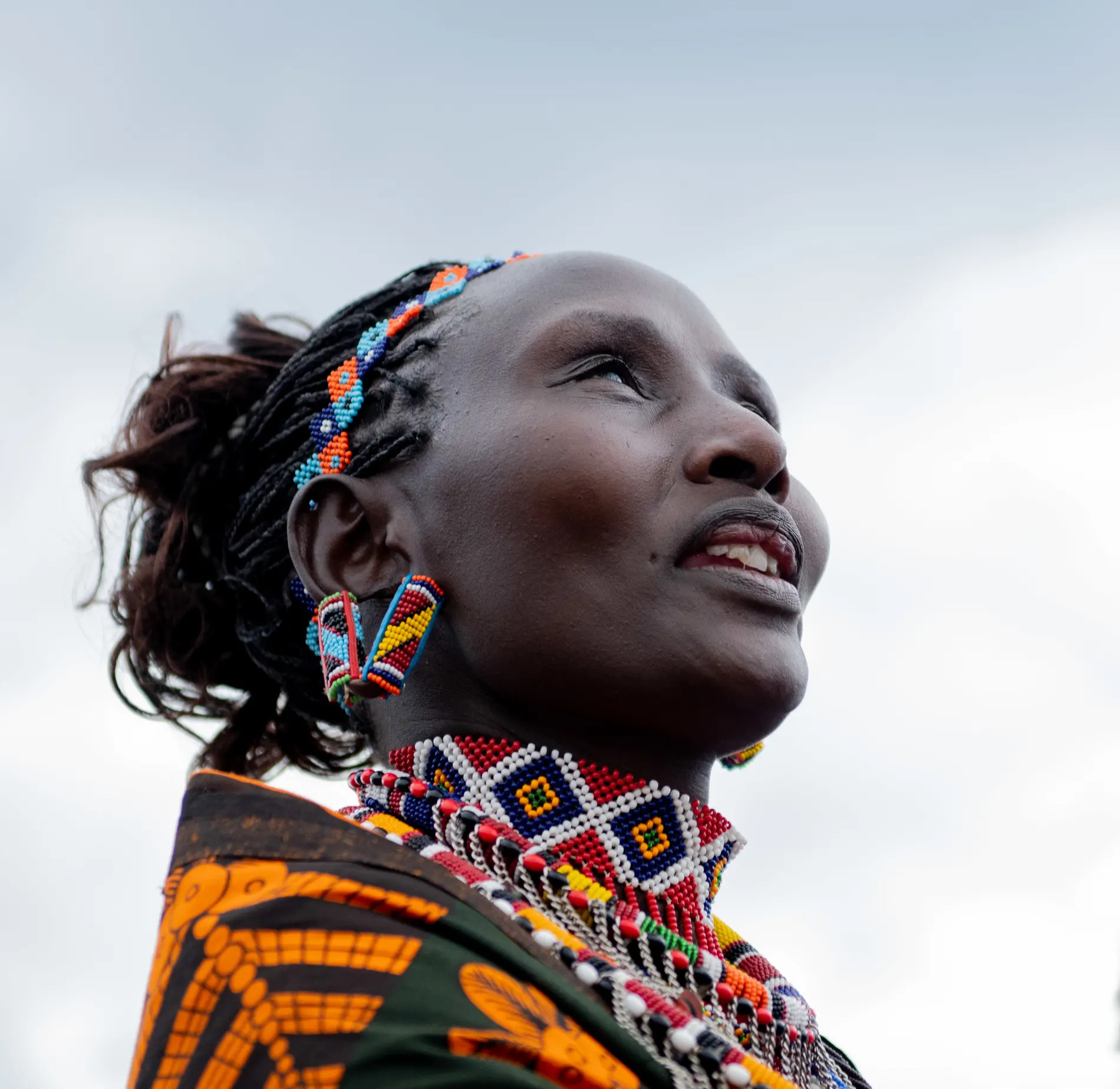 [f2.8 iso 320 70mm 1/1000 sec +2/3]