This Week At Angama #102
Jeffrey Thige writes about how the rains are back in the Mara and one of the best things about this is that the wet savanna brings wildlife closer to the road making, for some exciting sightings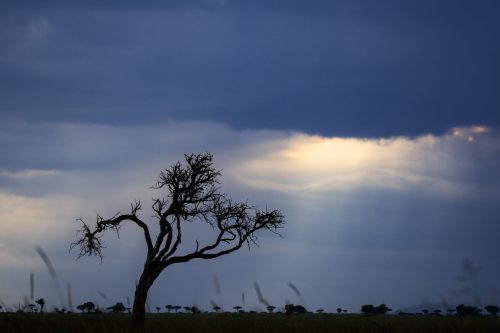 Heavy rain approaches in the evening while the sun rays struggle to peek through. It's always so serene and scenic when it rains in the park.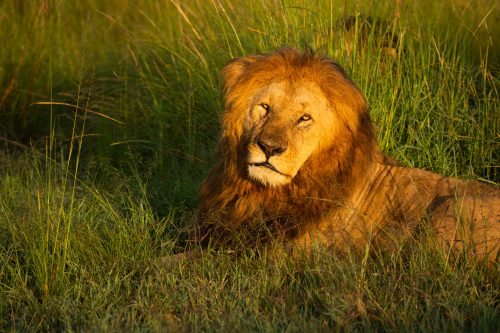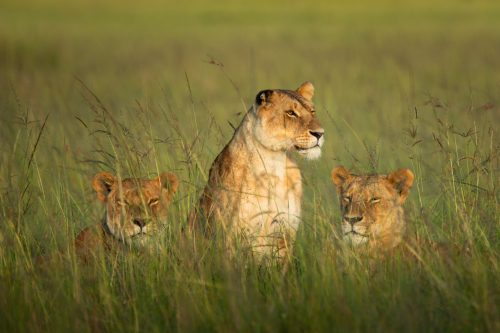 With the grass growing taller by the day, these lions have become more elusive than usual. This is something for prey to worry about, as they are so well camouflaged. Not too far away, a few hyena were roaming around, and this female was sure to keep an eye on them, ensuring they didn't get too close for comfort.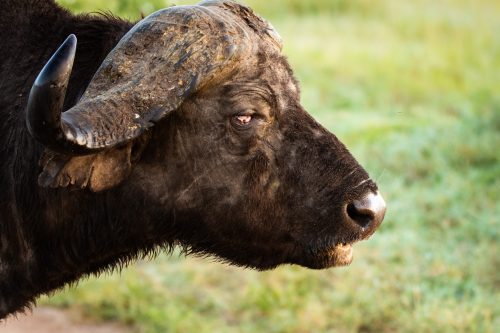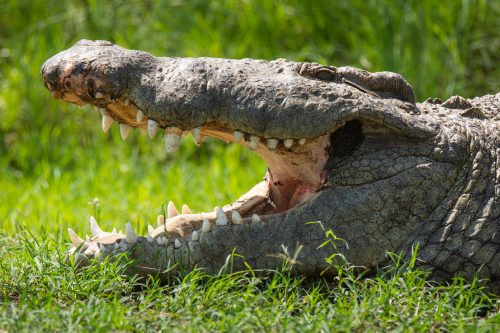 This young male buffalo roams around the Little Governor's camp area with three other male buffalo much older than him who were kicked out of the breeding herd. He is blind in both eyes, so is completely dependent on them for security. His visual impairment could be the reason why he could not survive in the big herds.
The enormous crocodile above is easily recognisable by the scars on the tip of his upper jaw. During migration river crossings, we have witnessed him take down some huge zebras all by himself. I was excited to catch him basking on the river bank.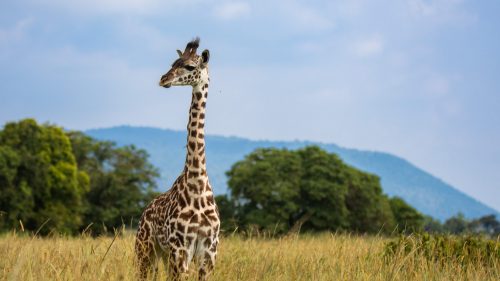 I'm always charmed by how beautiful the hairy ossicones of female giraffes are, especially when still young.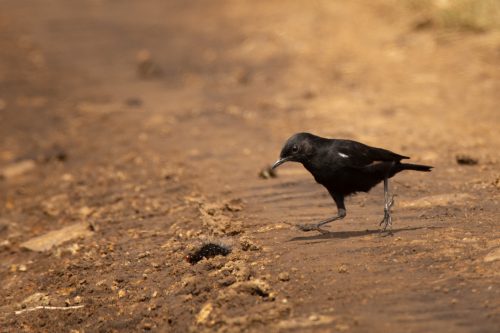 I watched for about five minutes as a sooty chat struggled to kill this caterpillar by stepping on it, picking it up with its bill and dropping it against the ground. Eventually it was able to kill and eat the caterpillar.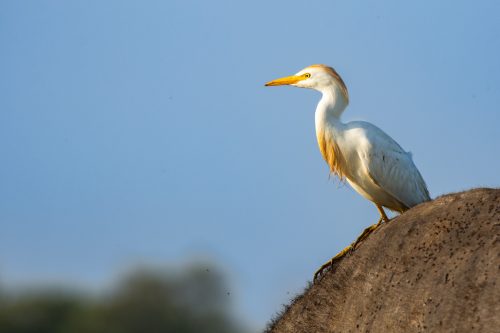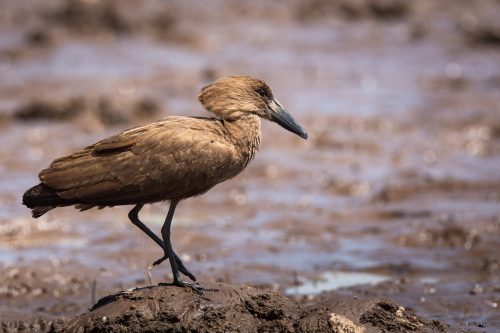 This hammerkop was on one of its nest-building adventures, collecting dry twigs and grass to build one of the biggest and most impressive nests in the avian world.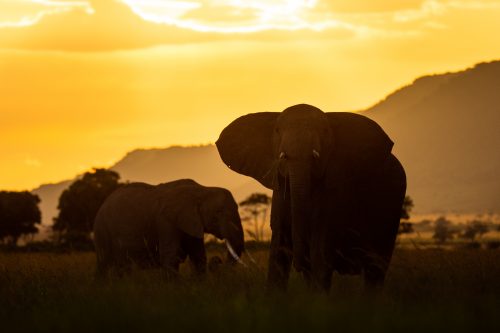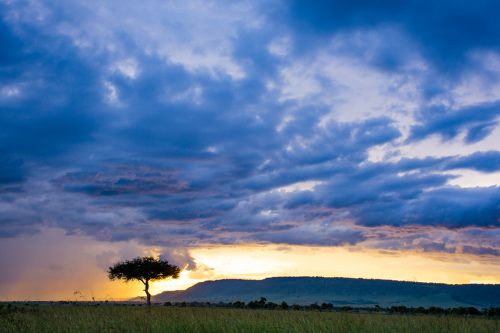 Soon after the short heavy rains, we have been awestruck by blissful sunsets. This makes for amazing backlight. The landscapes have also been magnificent; with blue clouds, the fading bright orange sun and lush green grass complementing each other in the most surreal way.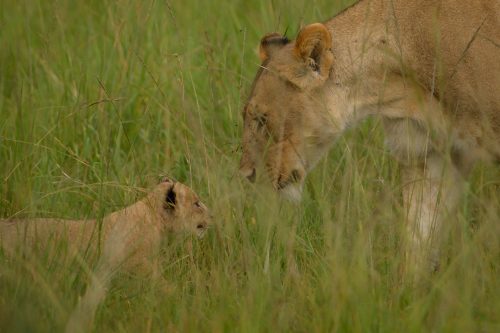 This week a year ago, Adam captured this amazing image of a lioness with her cub. This is one of the females of the Sausage Tree Pride with three cubs. 
Subscribe for Weekly Stories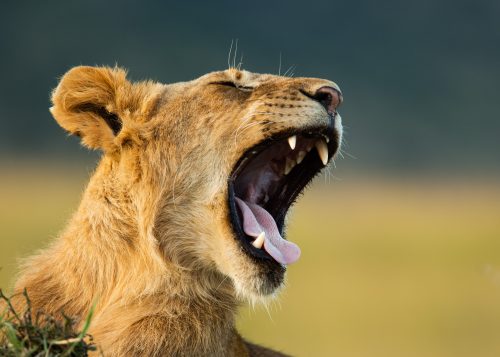 Angama Safari Offers
View the best deals for stays at Angama Mara as well as a crafted collection of exceptional East African journeys with Angama Mara at the cornerstone of your safari.
View all Safari Offers