From property sweeps and spot checking guest tents to meetings and team training, this is a day in the life of Angama Head Housekeeper James Koikai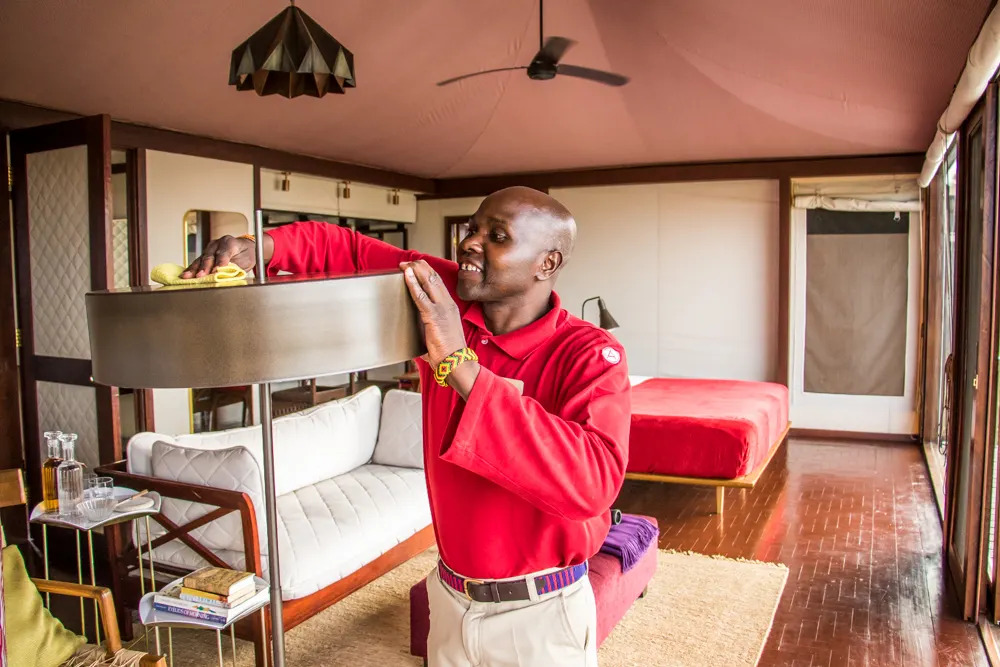 My name is James Koikai. I'm the head housekeeper at Angama Mara. To sum it up, I'm in charge of 'the look'. Everything at Angama must be in the right place. Must be sparkling clean. Must be tidy and orderly, replenished and fresh. This is my job and it's a big job. I run a sizeable team of general cleaners, tent stewards and laundry staff. I live and breathe Angama – it is in my soul. And when I greet you at the turning circle, I hope you can feel it. From the start, I learned every nook and cranny of this lodge and I am so proud to call this my home as well as my pride and joy.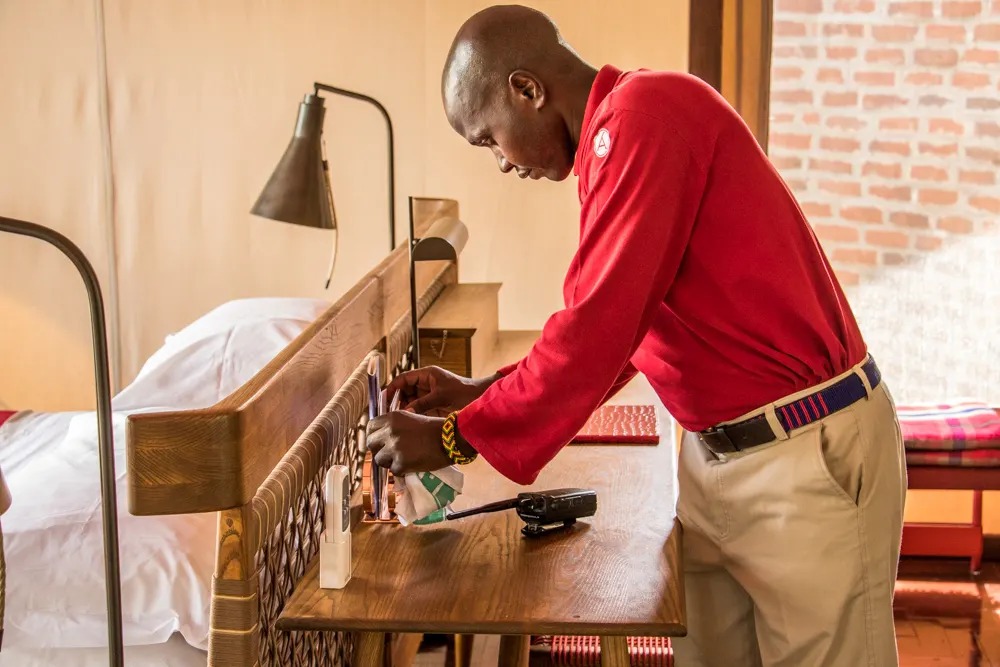 So how do I ensure we are up to standard? My day typically starts around 6am: up, shower and out. First stop the laundry as the team is already there and working by the time I arrive. Today, I hand over laundry that came in overnight, help the team prioritize according to the bookings and do a quick sweep through to ensure the team is ready to roll. And the machines start.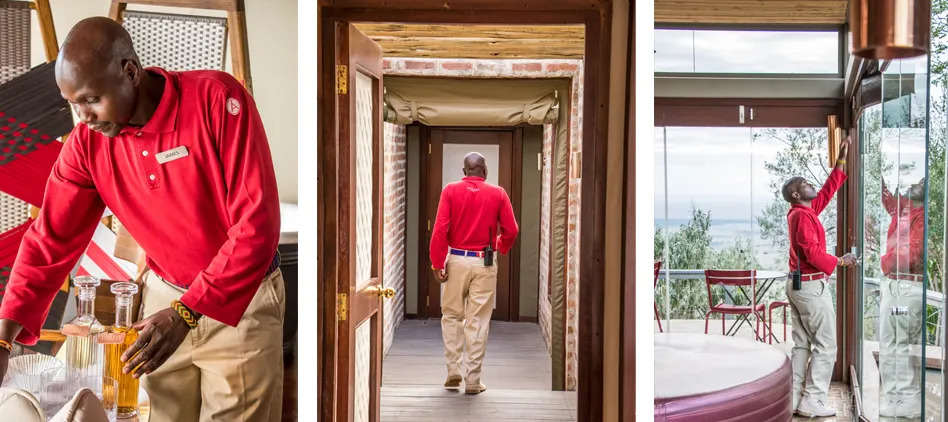 After a quick email check (key in keeping up to date) I do my first round of the property. The quiet early morning hours give me a chance to see who is where and what needs to be accomplished for the day. As the sun breaks over the horizon, I go from the guest areas to the Pavilion and finally a quick sweep through the staff village, making notes as I go about what to brief my teams. By 8:15am, I've worked up an appetite and ready for chai and breakfast.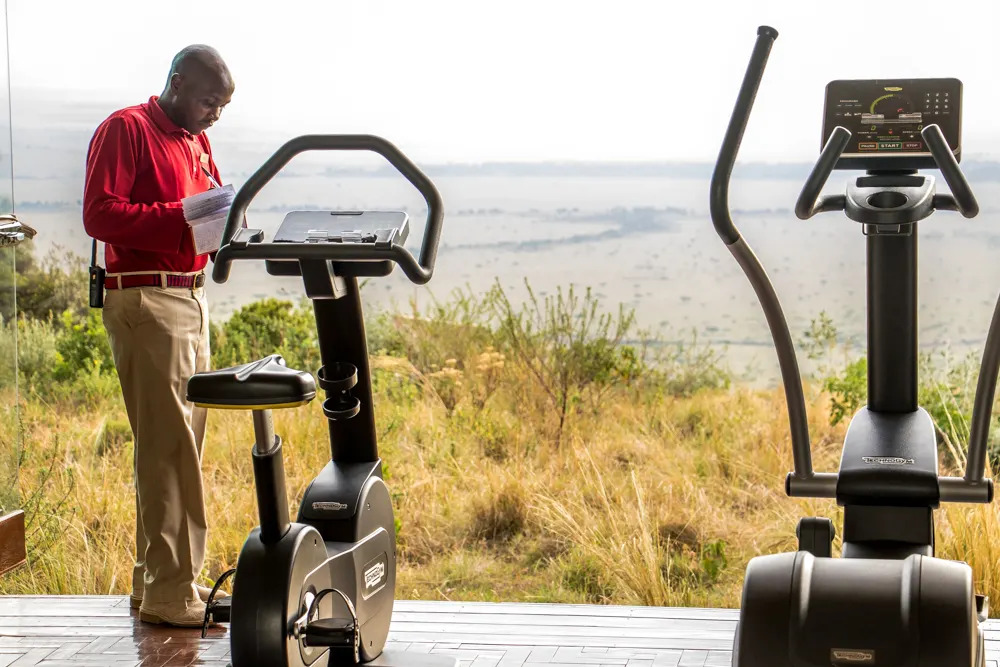 At our morning meeting, I gather information about the new arrivals and double check that all of my rooming is correct – which tents are double, twin or single. Do we have special occasions to prepare for? Special requests? We chat about each guest and how we can delight his or her stay even more – it's fun and I really feel a part of the creativity that goes into the personal touch at Angama.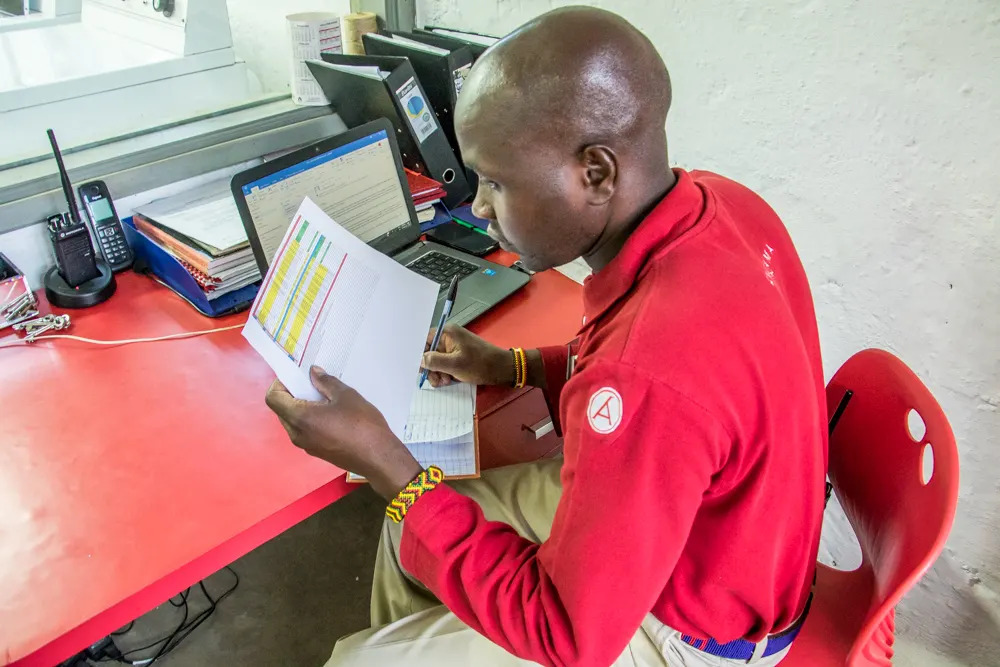 The day starts zipping by after the morning meeting with arrivals and departures occurring all day long. By the time all of our guests are in camp, I have done at least 5 property sweeps, dozens of tent checks and re-checks, popping into the laundry as I go so I can help carry a guest's clean clothes back to their tent, clearing dirty towels or refilling water. With my team, they know I am a helping hand, especially on a busy day like today. It's important for me though to not do it all – my job is to train and empower my team. When time allows I fit in trainings as I can show them what they missed, sweeping the room clockwise one day, counter clockwise another day to keep my mind sharp. Every day, I push my team to be better and better. In between morning and afternoon check-ins, I fuel up with ugali, cabbage and beans for lunch.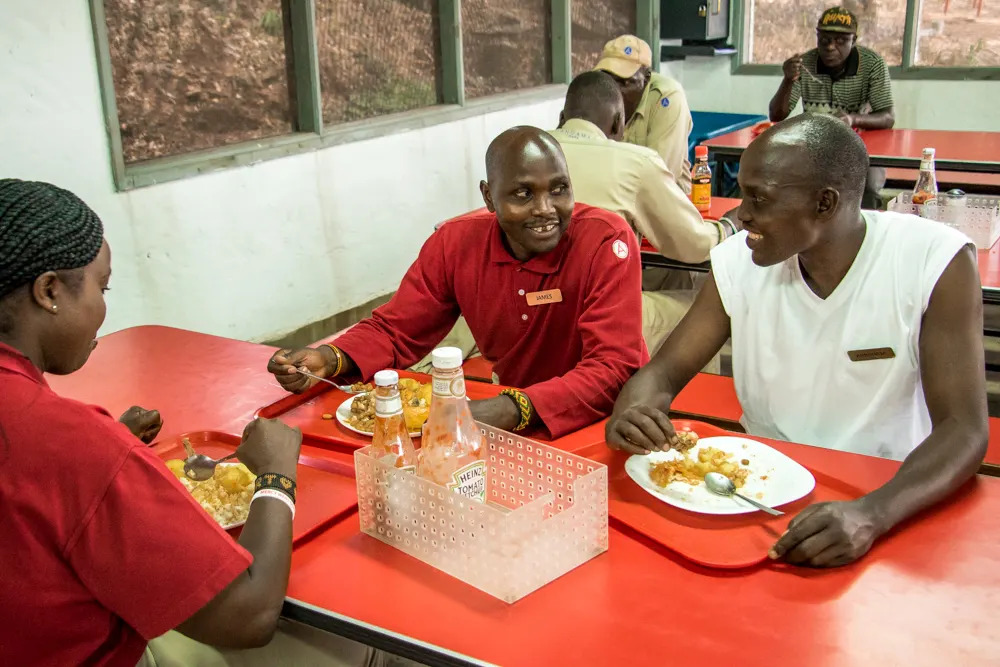 By late afternoon, I enjoy a well-deserved break – a bit of time to put my feet up, socialize and relax as most guests are out on safari and my team is also resting before turndowns. In the evening, I return to my office. The departure cards are printed, ready to hand out to the tent stewards and I spot-check a few tents to ensure the team is on top of turndowns. Then I'm available on standby in my office for any urgent requests. Tonight, I start to sort the laundry that came in late and soak the napkins from evening service. I prepare for tomorrow's day and by 10pm, I lock up the laundry, and head to my room. I am one of those that find it hard to shut off my mind so most nights, as I prepare for bed, I read my old hotel course books. I like refreshing up on details, and they often turn my brain off so I can rest before another full day at Angama.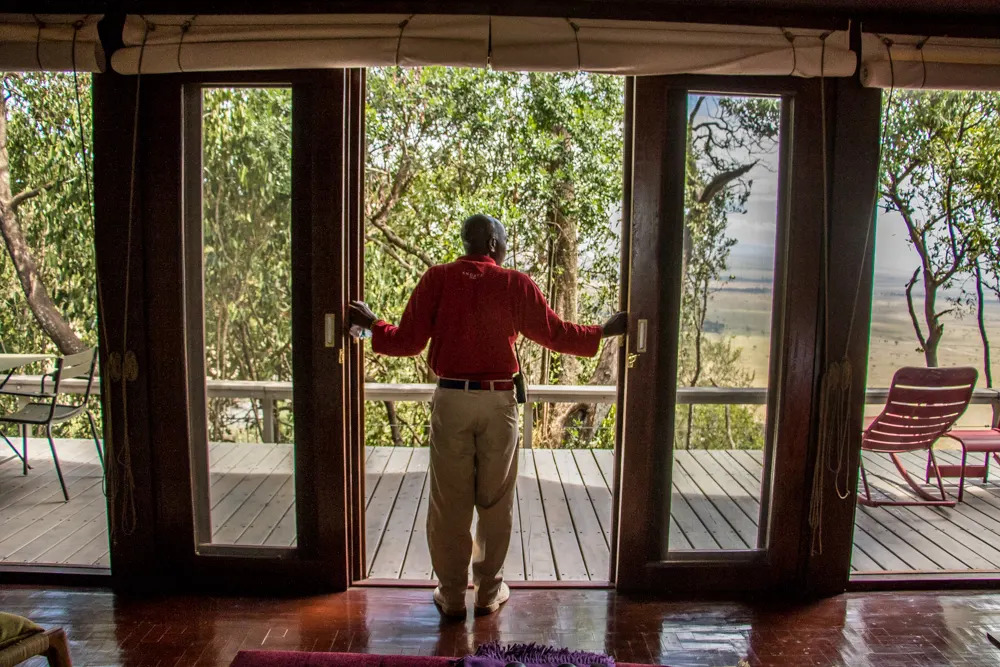 Editor's note: Our guests tell us that they came for the wildlife but they will return for the people. All the reviews on TripAdvisor attest to that. When you next arrive at Angama Mara look out for the cheeriest gapped toothed smile – that will be James. He treats every guest arrival as the first and last one of his life and it melts your heart.