This week's story is about a soccer-loving chef who came to train a soccer-loving kitchen team and who was so moved by what he discovered behind the collective heartbeat at Angama Mara he had to share his story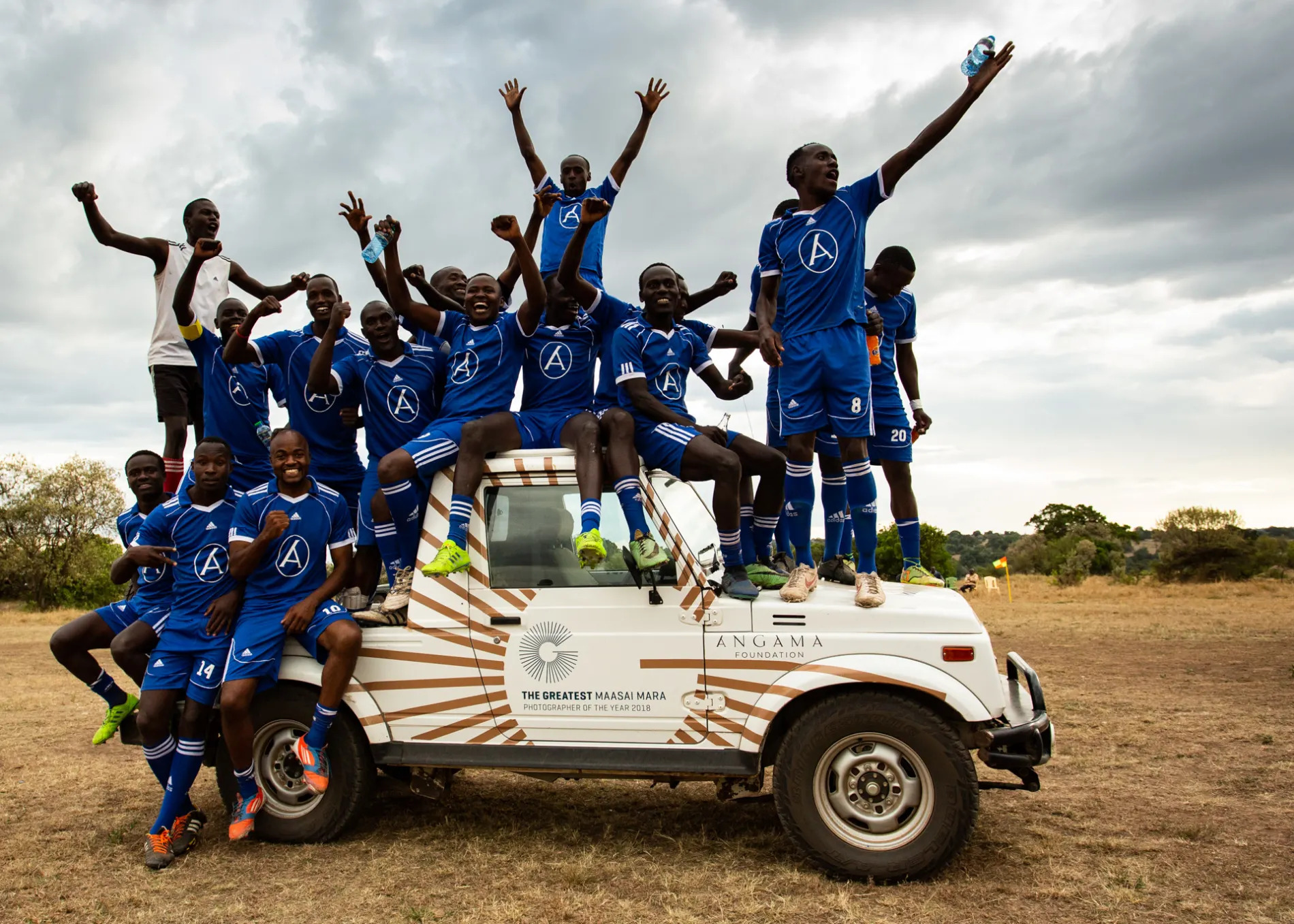 Leaving out the dull parts and adding some heart…. Angama #1 Resort in Africa & # 5 in World, what makes this African safari lodge so unique?
Earlier this year I was booked to travel to Kenya and spend a week with the kitchen team at Angama in Kenya's Maasai Mara. As you would expect I was happy to take the booking and escape England at the end of October as the nights start cutting in and Jack Frost makes his annual return.
I have worked in high end resorts, hotels and restaurants for the past 25 years, so I thought I knew what to expect. I was not however expecting to be infected. Infected not by a tropical disease or virus, but rather infected by a culture of hospitality that is as rare as witnessing a leopard kill.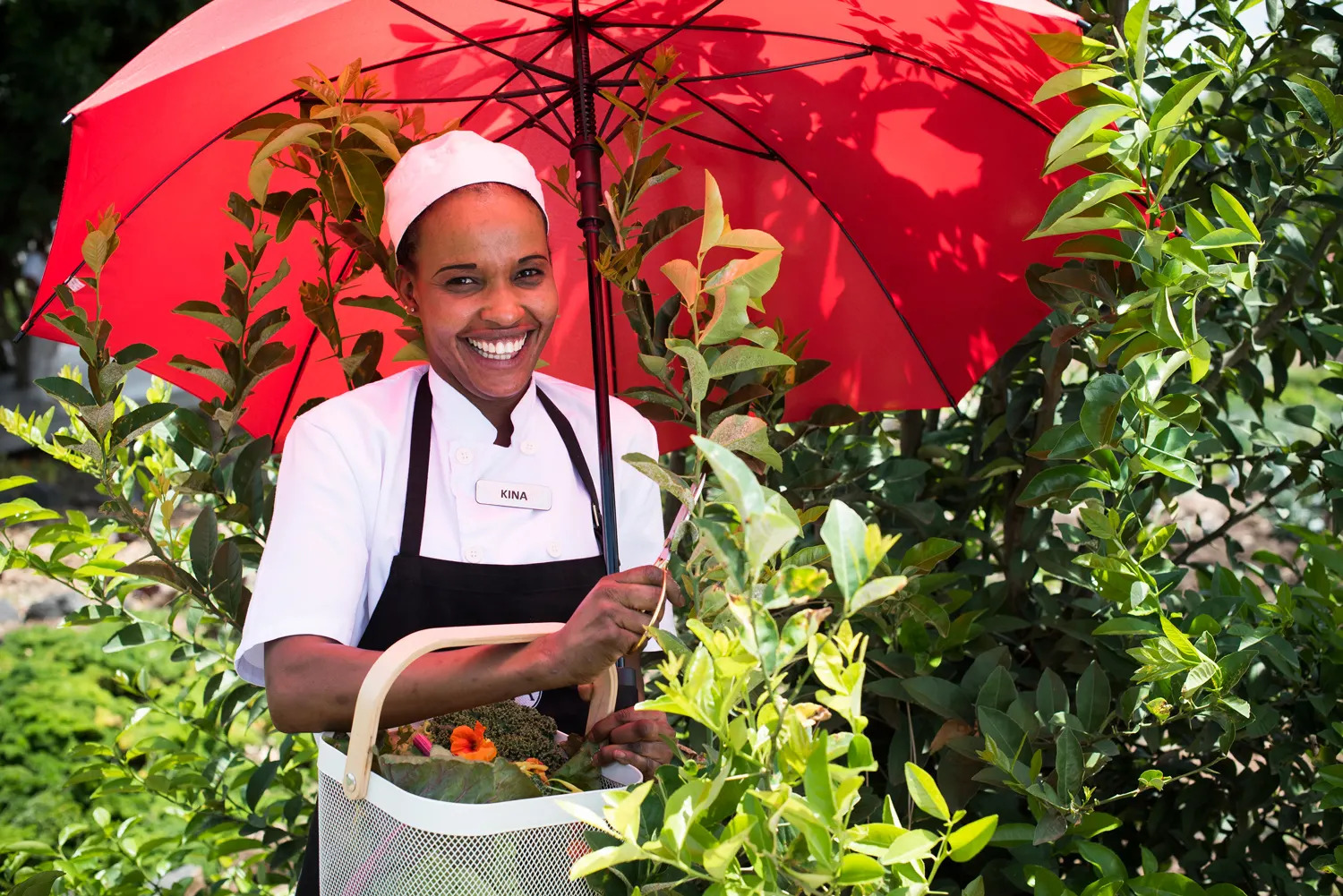 Angama is perched high above the Mara plains where Robert Redford and Meryl Streep fell in love in the ageless movie Out of Africa. It truly is a unique location with ever changing and lasting views. It was designed by world renowned architects Silvio Rech and Lesley Carstens and polished with fine finishes. It has just also been voted the #1 Resort in Africa and #5 in the world by Conde Nast Traveler's readers.
However, what makes this place so special is the 120 Kenyans who have been empowered to run it and deliver world class service and hospitality. You will not find many Swiss hotel school graduates or suited managers with years of experience with their by-the-book hospitality to match this team.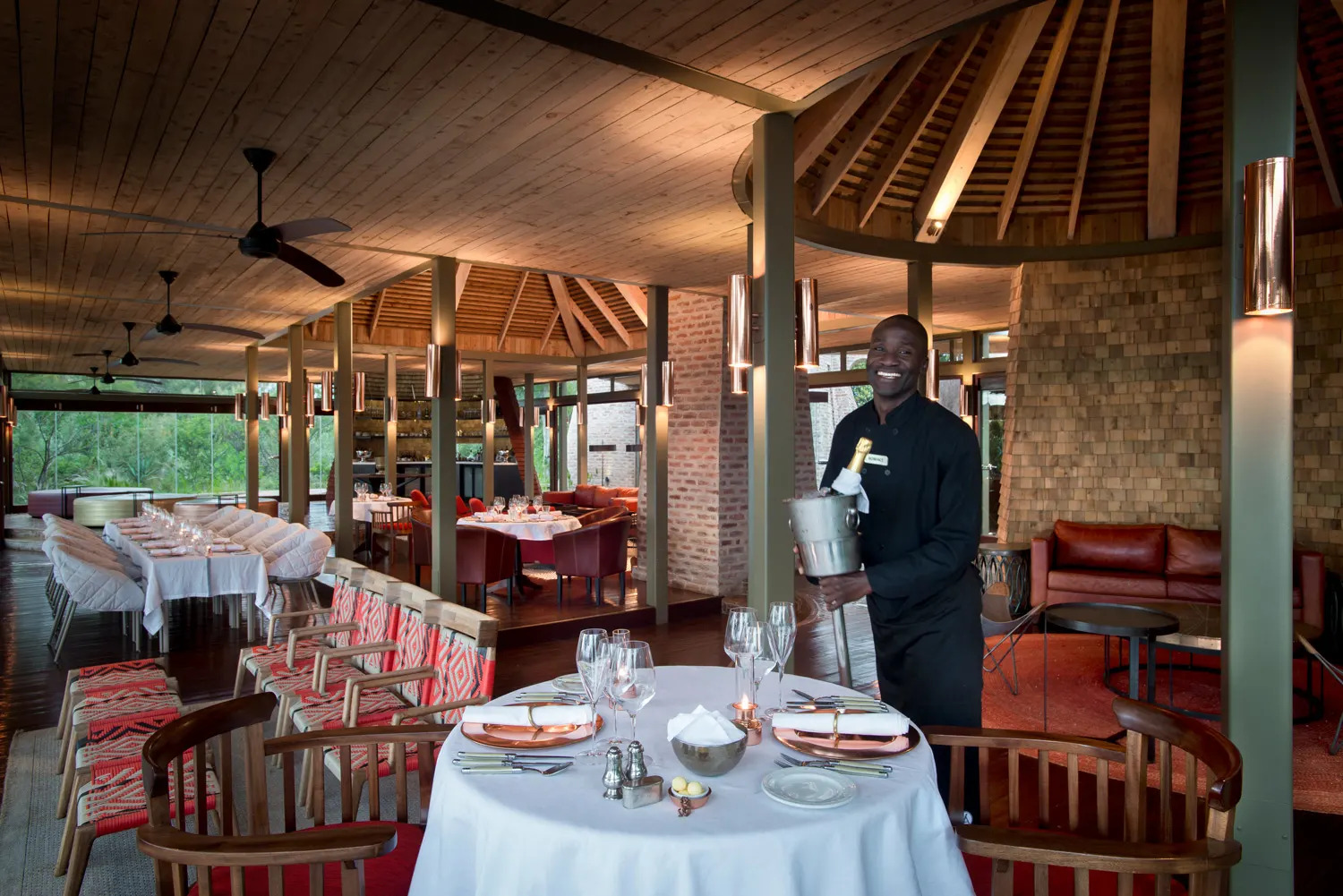 What you will find is genuine, warm people who have hospitality in their blood, this DNA has been mixed with a transparent and inclusive culture that Angama's owners have nurtured since day one. This culture was cast with the foundation and was mixed with the mortar that holds every brick together at this lodge. It is this culture that shines through every guest experience. I believe the deciding factor in the recent accolades that Angama Mara has received is a culture that every hospitality professional should experience and learn from.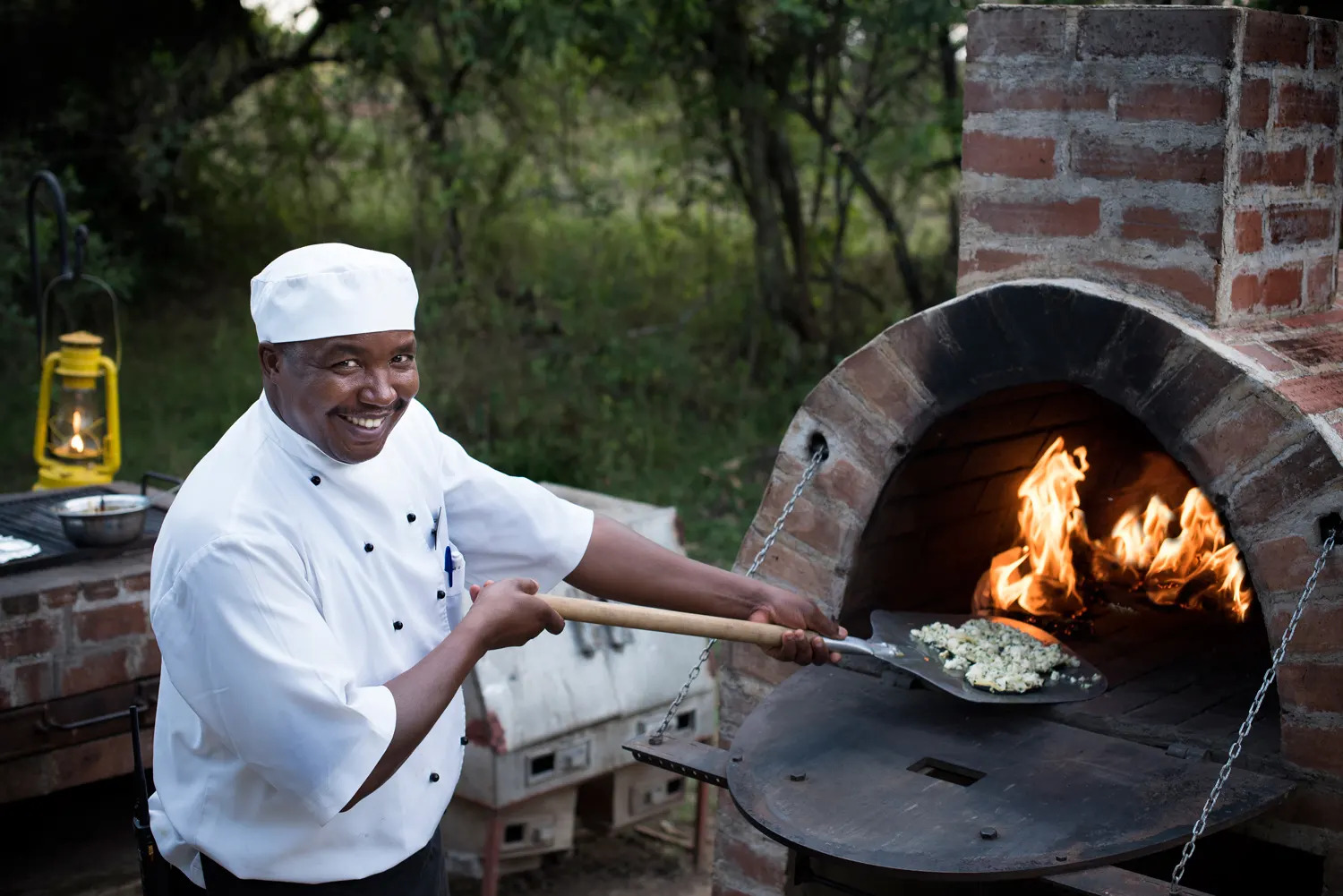 I can hear Angama's owners sigh as I start this paragraph because I am bringing the beautiful game into this story. Perhaps it's the mention of DNA as I recall the story last year of how the English Football Association announced at its new multimillion-pound home that English football had lost its DNA and they were launching a programme to rediscover it. Maybe what they should have done was brought the football players in to build their new home and they could have laid a culture with the bricks. Rather than spending another substantial sum of money on a PR campaign to find their lost heart. Only yesterday Angama's football team won the Mara Cup and I am not in the least surprised. Asante sana Angama. I truly enjoyed spending some time at your home and your infectious enthusiasm for hospitality has made its mark on this heart.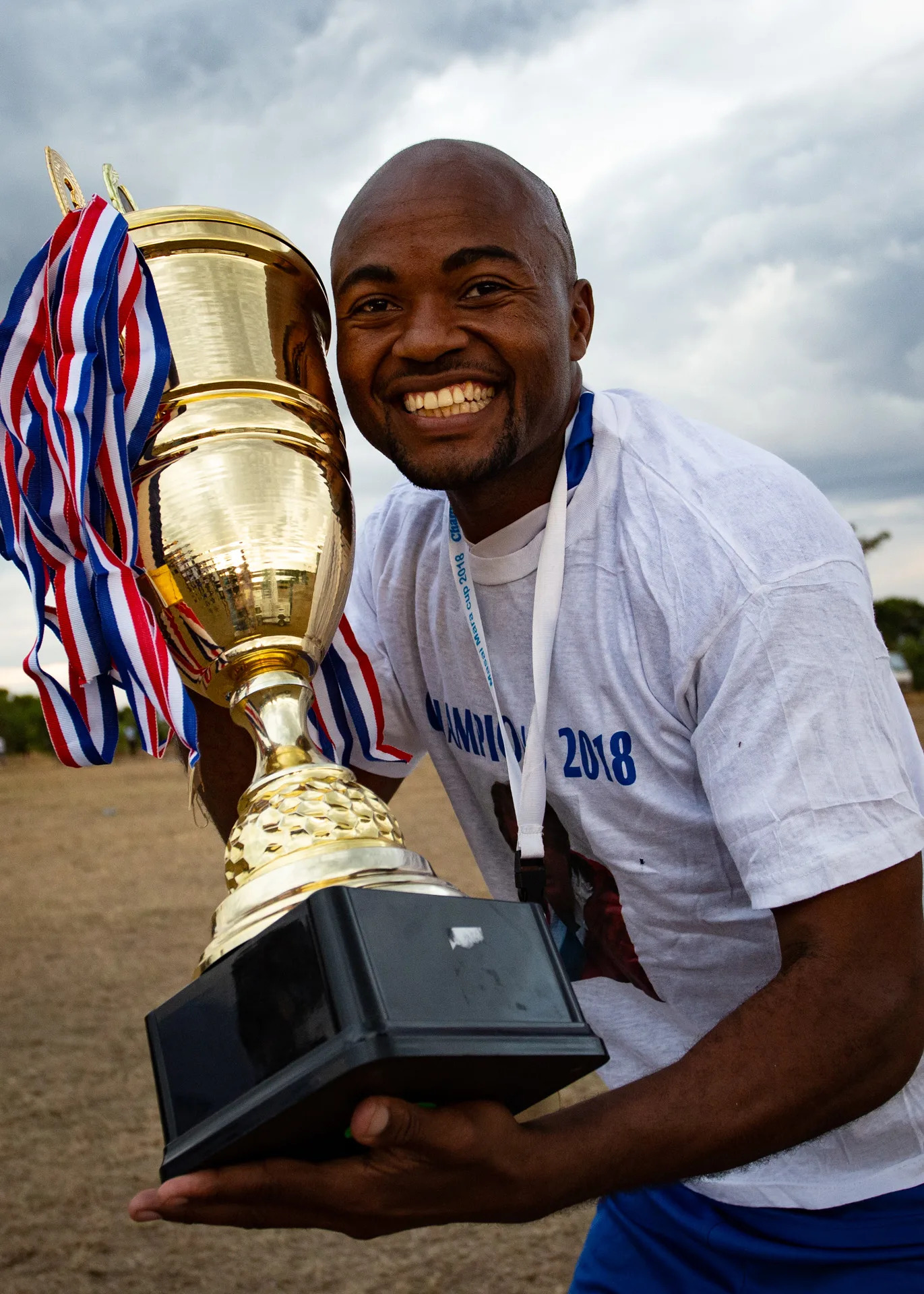 Note from the Editor: 2018 marked the first year, in more years than most can remember, that a prestigious event known as "The Mara Cup" was revived. A tradition whose fate followed that of a struggling tourism industry earlier in the decade, for most of us at Angama it's only ever been a thing of legend. One of those historical events that, when spoken about by the respected wazee, leaves us newbies with a sense of FOMO. And so it was, during everyone's post-World Cup withdrawal, that we thought "why not now?" and began the planning and budgeting of hosting a football tournament to crown the Mara's best football team. We tested the interest of our neighbours, and soon the news caught on like wildfire and everyone wanted in. The Mara Cup was back in contention! The tournament began 6 weeks ago in a group stage of 16 teams, with the top two teams from each of the four groups advancing to the quarterfinals. And we couldn't be prouder to announce that after challenging knockout matches against Governor's Camp, Fig Tree Camp, and finally Base Camp, the Angama Football Club brought the Mara Cup home! Hongera, AFC!
If you want to build a ship,
don't drum up people to collect wood and don't assign them tasks and work,
but rather teach them to long for the endless immensity of the sea.
Antoine de Saint-Exupery