Shopping Heaven for the 'Untouchables'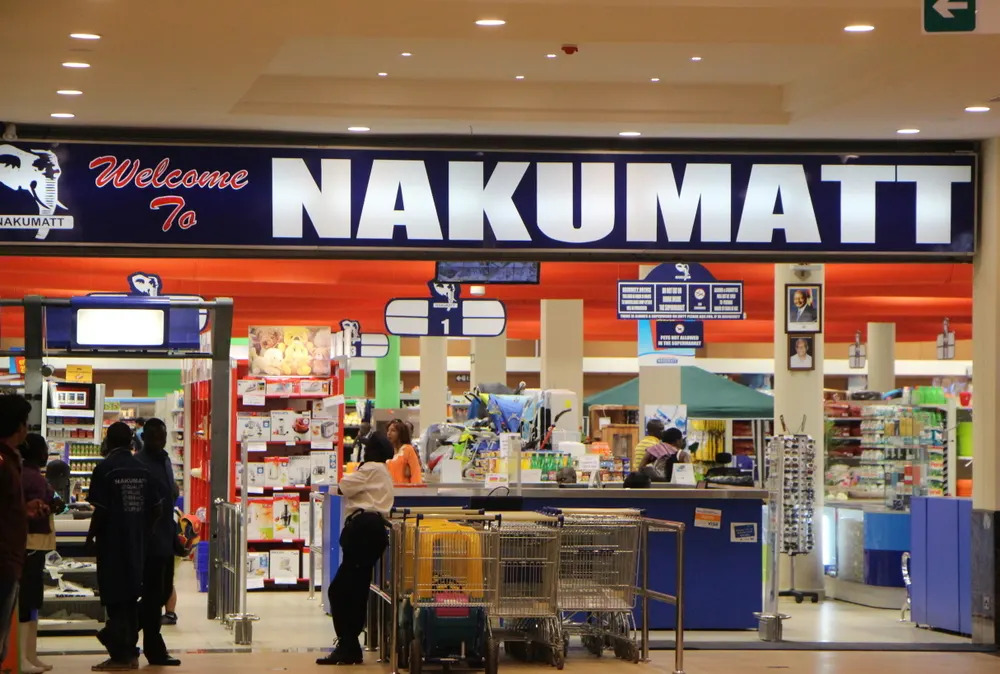 Nakumatt. Is there another store anywhere in the world quite like this?
Whenever a need arose during the set up of Angama Mara, there was hardly a moment's hesitation before Nakumatt came to mind. Yes, surely Nakumatt would have it – it being just about anything we needed for the lodge.
Nakumatt is impossible to define: where do you find a carpet store and tailor all rolled into one? Yet somehow it feels greater than the sum of all its parts. It is a place where you can buy anything and everything: from toasters to tissues, carpets to candles, fridges, lights, curtains and quinoa; from cheap and cheerful local to top international homeware brands like Brabantia and Joseph Joseph. Sketchers and Bata are shops within The Shop. It is quite possible to arrive with a shopping list and come out with an entirely different collection of items.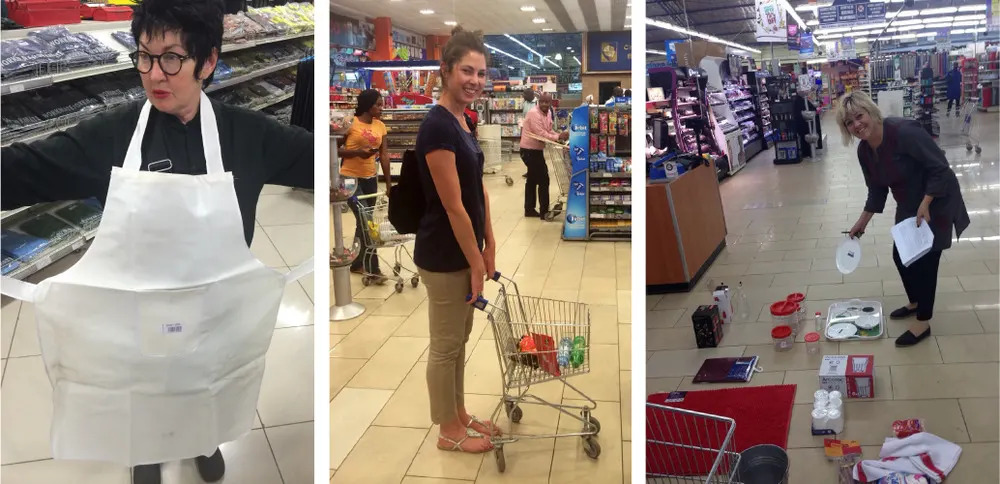 It's a place where time and light stand still; where the cashiers wear blue; where the staff work right through the night. It's a place fondly referred to as 'Muckelneuk' by Annemarie Meintjes, a delightful name we all adopted without understanding why.
The Angama buying team spent at least a month in Nakumatt in the last year and a half. Being open 24-hours, we always left it to the end our day and often wandered out of the store at midnight surprised that the sun had long set. Nevertheless, The List was always a gazillion items shorter and all in our crazy colours: mop buckets in blue and picnic jars in red. We couldn't have been happier.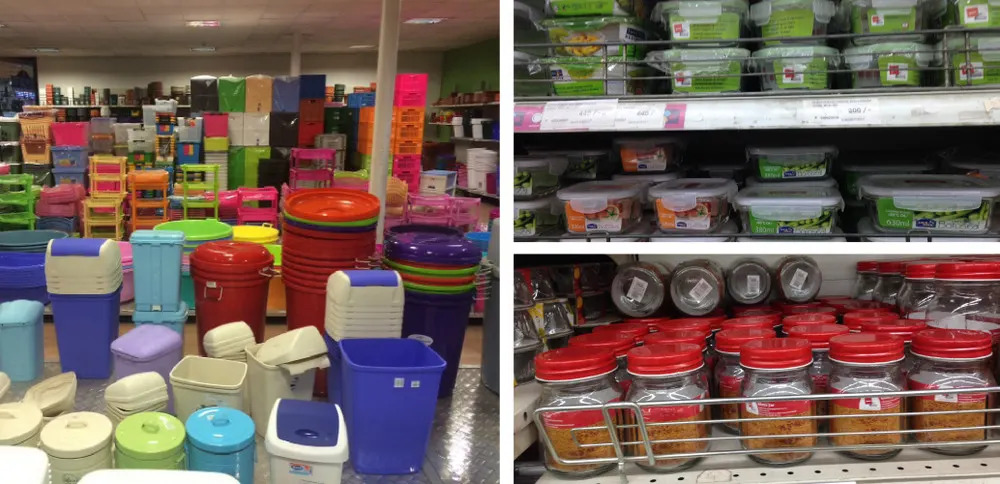 We also had a few moments in Nakumatt, usually after the 5-hour mark when sugar levels had dropped drastically for an expedition of this magnitude, and an assistant didn't understand that we wanted the lanterns in metallic gold, not yellow gold… or the seamstress grappled with our description of 'high design'. It was during one of these, while putting together the look for our staff canteen, that I lay down on a bath rug (red) right in the middle of the beauty section to take a power nap regardless of the chatter of ladies choosing their next lipstick colour.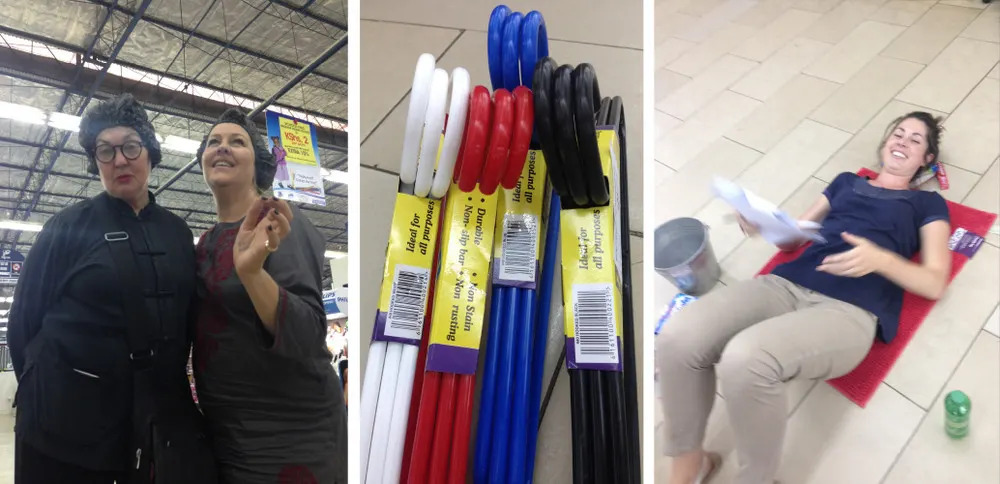 And then there was The Ordering: taking photographs of every item to make sure we got both the price and the code – please do not underestimate the gravity of this. An unknown set of garden furniture arrived at the lodge instead of a stainless steel tray.
The Shipping and The Unpacking and The Installing are stories for another time …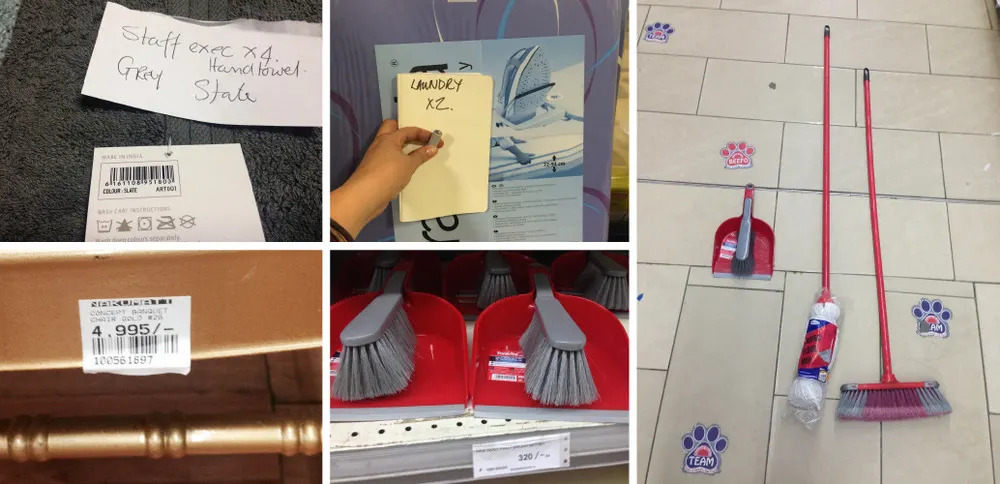 When sitting down to write this post I decided to finally ask Annemarie the story behind her nickname. 'I guess it is a snobbish thing. When I was at university in South Africa, Ackermans was a store where you could find 100 denier tights in the most unusual colours and knitwear directly from the pages of fashion magazines. But it was certainly not the type of shop the rich, stylish and glamorous would frequent. AC Kermans was the answer to anyone enquiring where we had found these fabulous fashion items. Of course nobody would ask more, not wanting to admit to not knowing this hot-out-of-Europe store.
Nakumatt is that kind of store – the clever shopper with a good eye for design and quality can find everything right there. I call it Muckleneuk after an exclusive suburb in Pretoria where the rich, stylish and slightly Untouchables live. Even they would shop there and brag about finding it in an exclusive department store in Nairobi called Muckleneuk.'