Butterflies, Chenin Blanc, birdsong and garden-to-tummy salads - Alison Mitchell shares Angama Mara's newest guest experience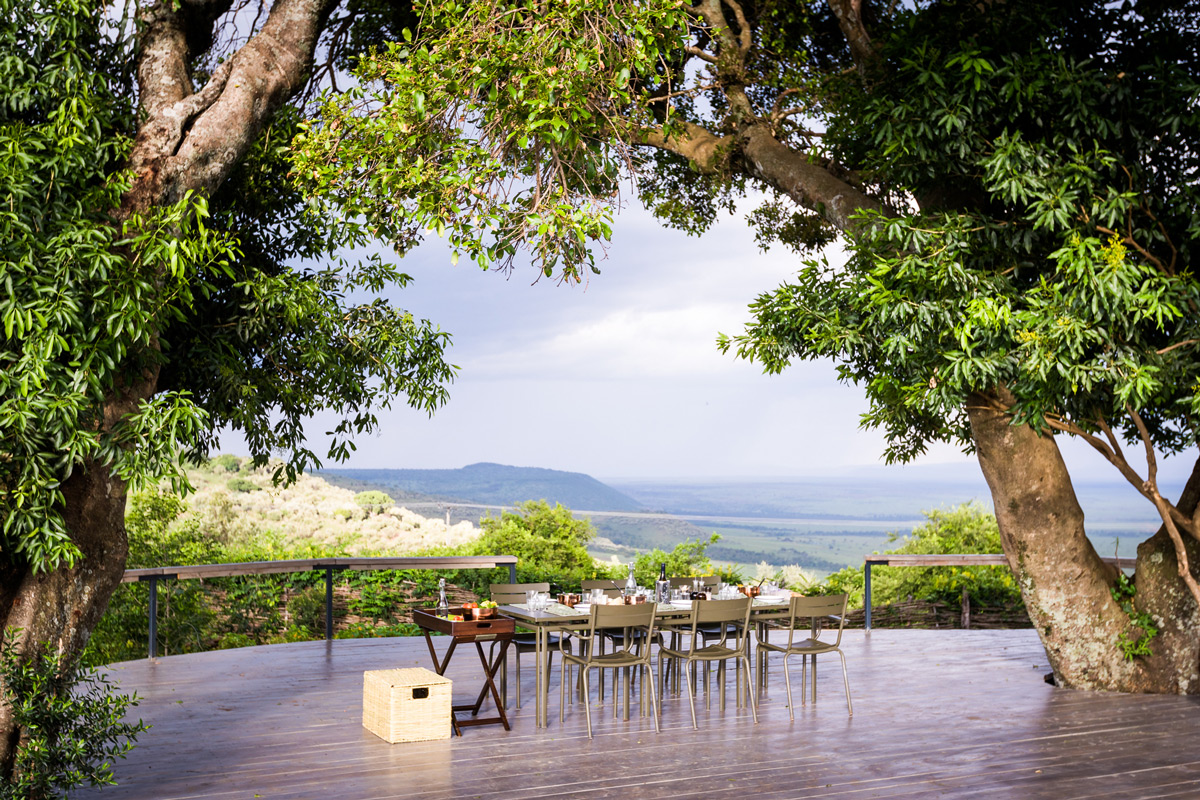 Before I write another word: full disclosure that I am unashamedly biased when it comes to Angama Mara's Shamba*. You see, it was designed and project managed by my green-fingered brother Ian, and if you've read any of his Shamba stories (here, here and here) you will understand his passion for this lovely place.
Besides being a garden of plenty for our chefs, Nicky wanted to make it magical, a difficult word to understand when describing a vegetable patch. But with dancing butterflies and permanent birdsong in the air, Ian has delivered this and then some. And so it was to my great delight that I learnt we would be offering Shamba lunches as a new guest experience. With my procurement hat firmly in place, I ordered more Fermob furniture from France and sourced picnic items that would further enhance Angama's design story, delight our guests and celebrate the produce of this enchanted garden.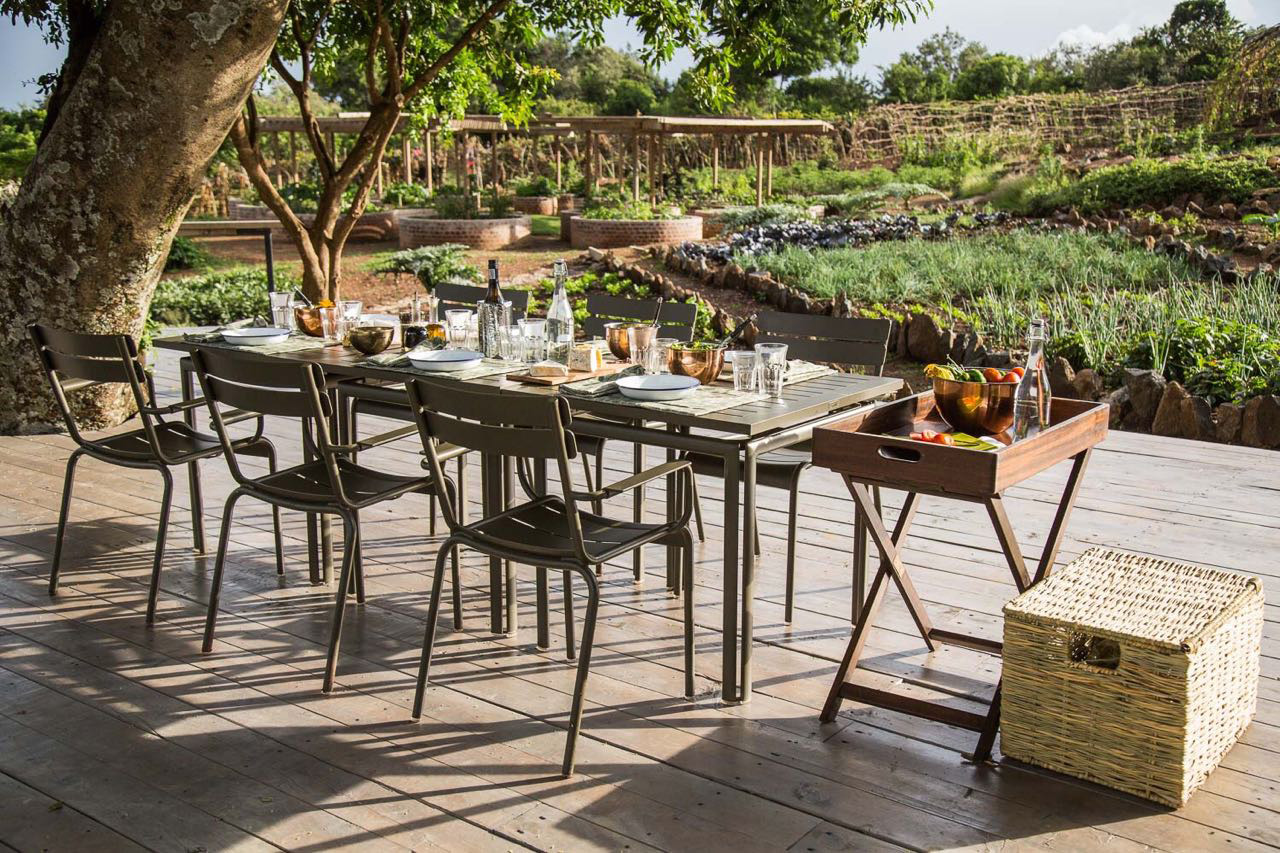 Before I knew it the items had been delivered, unpacked and Shamba picnics were being served, receiving happy reviews from our guests and featuring on Instagram. I couldn't wait to experience it and early last month, Steve and I shared our first Shamba lunch with Adam Bannister, the host of our new Photographic Studio (that story to follow soon).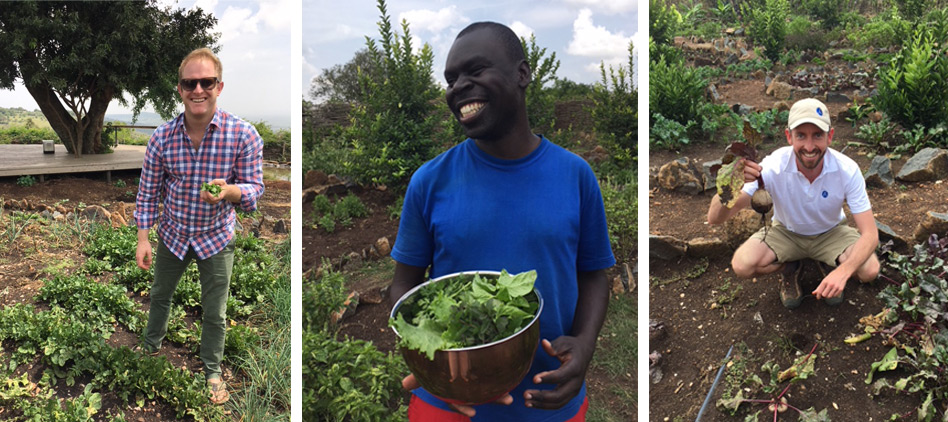 On arrival, a beaming Ignatius welcomed us in the passion fruit arbour, introduced us to his garden and explained how we harvest our lunch. I couldn't help but notice his overwhelming sense of pride. In the Shamba, the guides are the gardeners so off we set, following Ignatius around the maze-like paths as he pointed out what was ready for picking. The boys beat me to it as they got stuck into the fun of harvesting – beetroot, zucchini, peppers, kale, spinach, chilli, mint, cinnamon basil, nasturtiums – you name it, they picked it.
Finally, we emerged onto the deck with a basket brimming with bounty. While Ignatius washed and prepared our salad, we settled in with hummus, a chunk of local mature cheddar and crusty bread freshly out of the oven whilst taking views of the Mara below. A glass of crisp Chenin Blanc to pair with garden magic? Why not? With our eclectic selection of herbs, leaves and vegetables I was intrigued, if not a little dubious, as to how our salad would taste. It was delicious, one of the best I have ever enjoyed, perfectly complemented by the tabbouleh and honey glazed root vegetable salads from the kitchen.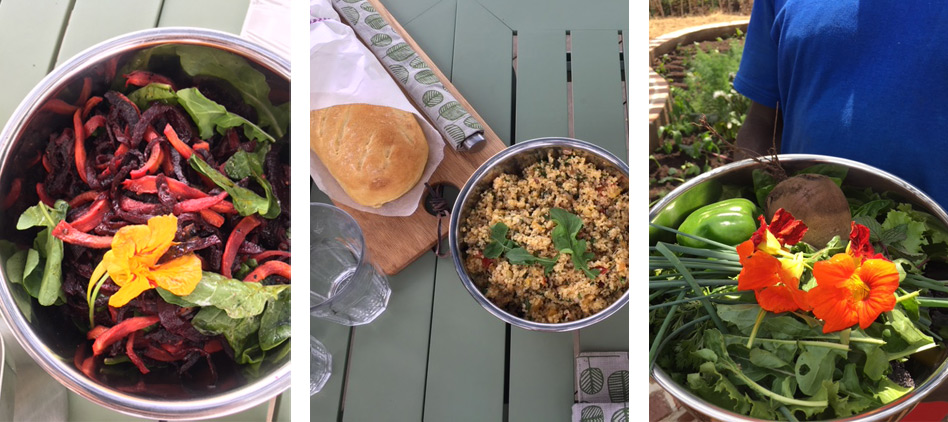 And so we lingered: more salad; more bread; more cheese; and of course more wine. Repeat. Adam-the-Birder identified the calls we could hear from the deck: Red-chested cuckoo, Blue-capped cordon-bleu, African pied wagtail, and Klaas's cuckoo. "Ooh, what was that one?" I asked, excited to have identified a unique call. "That would be a zebra", said Adam with a wry smile.
After we had identified the bird calls and gazed endlessly at the spotted landscape below, we took a slow, lengthy wander back through the garden, taking in the array of butterflies flitting around the basil plants and back to where Fred was patiently waiting to drive us home (we could have walked, of course). As we climbed aboard, he enquired without missing a trick, "How was your siesta on the carpet of Penny Royal?" Busted!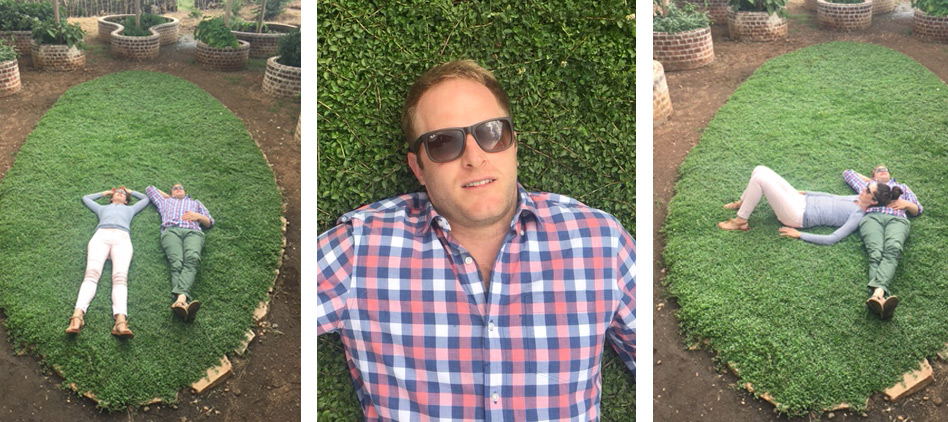 *The delightful Swahili word for vegetable garden
Note from the Editor: For readers who know me I am the least whimsical person possible but after working on the beautiful Babylonstoren project some years back I had experienced a magical garden and longed for one, too. A Maasai magical garden, to boot. Ian raised a quizzical eyebrow (rich coming from him because he is whimsical) but at dawn one morning before the garden was laid out he met a unicorn right there. Well, okay, it was a one-horned waterbuck but that's just nit picking. He is still in residence, by the way, keeping guard at the entrance to our Shamba. The unicorn, not Ian.