In November 2019, the GRITMEDIA team put their athletic prowess to the test with  famed Maasai long-distance runners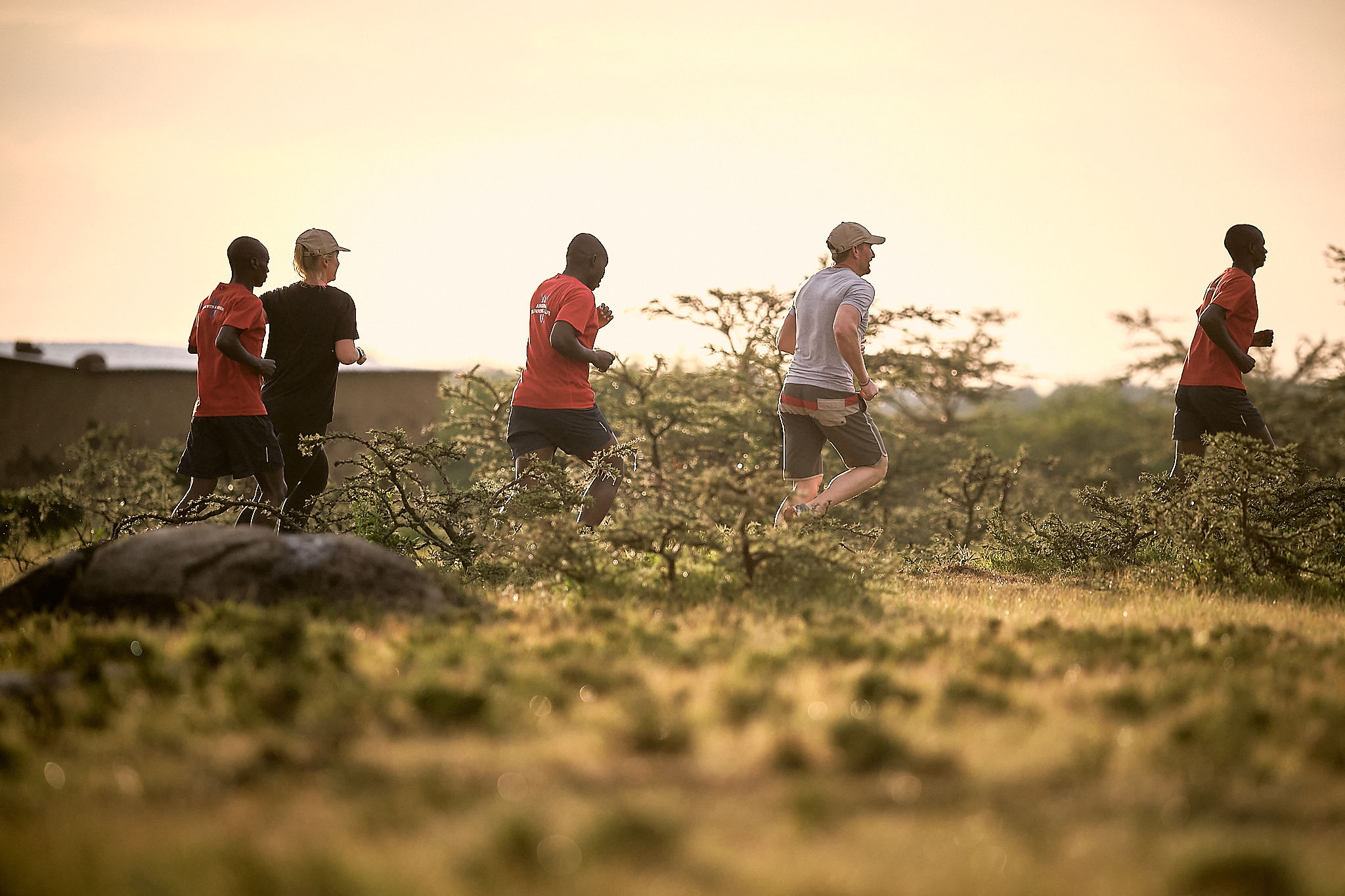 My teammates and I at GRITMEDIA had the good fortune of spending a week at Angama, teaming up with the Angama Photographic Studio to capture photo and video content. This photo essay offers a front row seat to the production of the latest "Run With a Kenyan" promotional video … highlighting our efforts to capture the strength and athleticism of the runners, the fun had by the guests and the warm welcome shown by the local Maasai community.

Each of us had made several treks to Africa in recent years, but never had we spent time at Angama. To say we were excited to soak up the Mara and collaborate with the Angama crew would be a huge understatement.

Aside from action-packed daily safaris – chock-full of incredible wildlife encounters and amazing scenery – we had the opportunity to assist with an original Angama production: documenting its unique "Run With a Kenyan" program. An off-shoot of the Angama Running Club, this innovative safari offering gives Angama's guests the option of booking a run with famed Maasai long-distance athletes. A testament to Angama's ongoing quest to give its guests the most well-rounded, unique safari experience available anywhere, "Run With a Kenyan" has garnered great popularity since its inception in 2018.

Guests are paired with a member of the Angama Running Club for either an early morning or evening run, the length of which is determined by the guests' fitness and comfort levels. And they're given full-disclosure before heading out: Angama is perched atop a 2,000 escarpment, making for thin air and acclimation issues … compounded by the fact that the guests' training partners are world-class athletes.

The Kenyans set their pace according to the guests' abilities, but make no mistake, they'll turn up the heat if asked. Believe me, nothing makes a 40-something photographer feel more out of shape than trying in vain to keep up with – and properly photograph – a Kenyan in his element.

We'd heard of how warm and welcoming Kenyans are, and I must say, it was a real treat to experience it firsthand. Aside from hard drives full of photos and video, we left Angama with new friendships and great memories of an incredibly proud, friendly people eager to share their world. And for that, we're grateful.