The Chimps, the Pelly and Me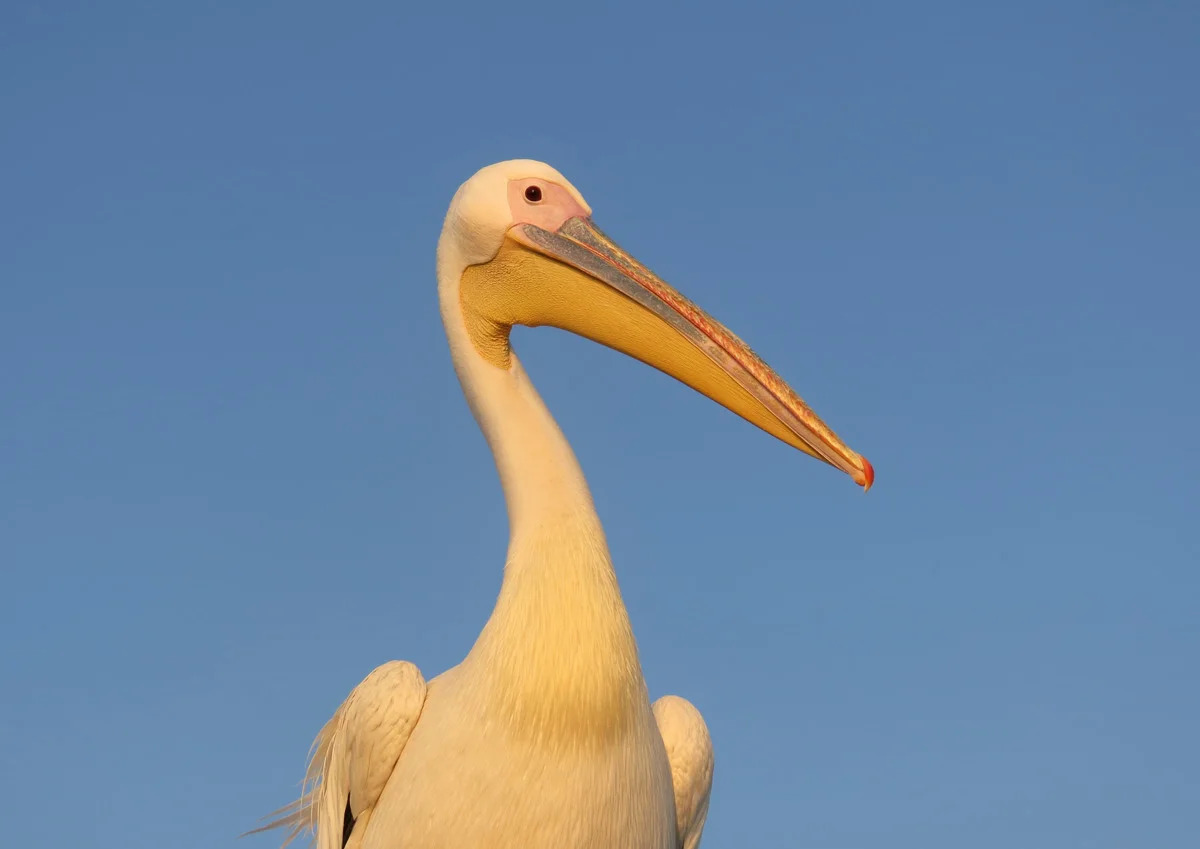 Greystoke Mahale lodge is world famous – mainly for its close proximity to wild chimpanzee groups which one can track and spend time with in the Mahale Mountains, but also for its quirky design and mind-blowing location. Set on the white sandy beaches of the gin clear waters of Lake Tanganyika, this lodge certainly lived up to expectations in every way possible. The main area has a Robinson Crusoe beach vibe, which is inviting and informal, and lazy days in between thrilling chimpanzee viewing are spent on kayaks, boats and swimming in the bath water warm lake.

Greystoke had been on my hit list for many years. Part of the allure is certainly the length of time it takes to get there. It's a serious journey but I can't think of any other lodge where the magic of the destination truly warrants the arduous light aircraft flights involved. Greystoke has a mystical quality about it, which is hard to put down on paper. But it was something else entirely unexpected that really stole my heart when I was there. You're probably thinking it was the tiny baby chimpanzees we saw, or the ever-changing colours of the sunset on the lake – actually it was a white, squidgy, very demanding pelican named Big Bird.
Big Bird washed up on the shores in front of Greystoke when a storm had separated him from his flock. He was only little when he literally waddled into the dining area looking for help and of course who could possibly turn him down? Since that fateful day Big Bird has become a celebrity across the world, as his story is both charming and irresistible. He has since made himself truly at home at Greystoke – watch this delightful video of previous managers even teaching him to fly and to fish.
Now Big Bird is indeed a 'big bird'; he is fully-grown and takes the state of his feathers terribly seriously, always preening himself and immaculately turned out. He absolutely adores the guests, particularly the men, and rushes up to everyone greeting them with a loud honk or a beady eyed stare. Big Bird's feathers are wonderfully soft and watching him cuddle up to Greystoke's manager Cam was incredibly endearing – Big Bird is essentially a dog. He loves nothing more than a game of catch and knows where he is not allowed – although he does sometimes sneak off to the room of his favourite guest causing havoc by knocking things over.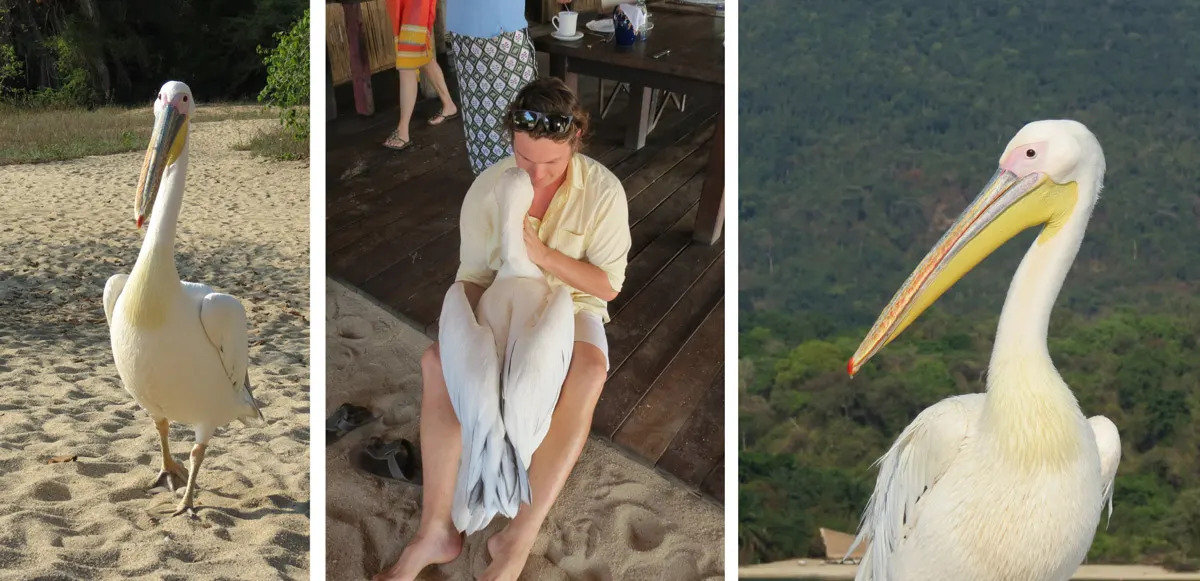 Big Bird and I cemented our friendship when I went kayaking. He initially swam alongside me, but soon got bored of that and hopped onto the front, nestling comfortably onto my legs. Then began a tiresome game of 'catch the bubbles the oar makes' – and whenever I stopped paddling he would honk angrily at me for spoiling his game.
Fishing as the sun sets on Lake Tanganyika is a highlight and of course Big Bird will not be left behind. The problem is he won't land on the boat until he's flown round it a couple of times showing off his vast wing span and flying skills – he's terribly disappointed if he doesn't get a round of applause from the guests on board. He's then exceptionally demanding about his rights to any fish caught, but of course feeding him is a delight. Big Bird has recently had to reconsider his love of boats as local fishermen, who felt he might have made a tasty meal, kidnapped him twice. Luckily with some bribery he was brought swiftly back to Greystoke – although one hostage situation did last eight hours.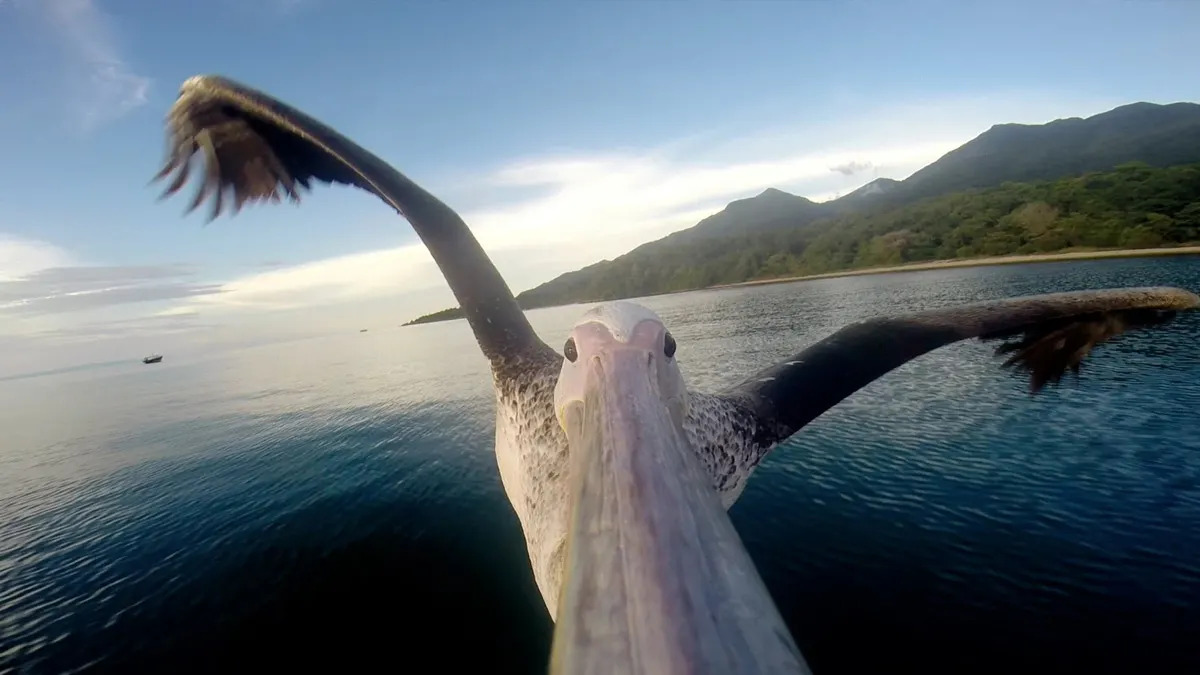 As I kept saying 'I just love that pelican'.