Anne Chege writes about her day spent taking "elfies" at the David Sheldrick Wildlife Trust as she lives out her childhood dream of experiencing a real life, face-to-face encounter with an elephant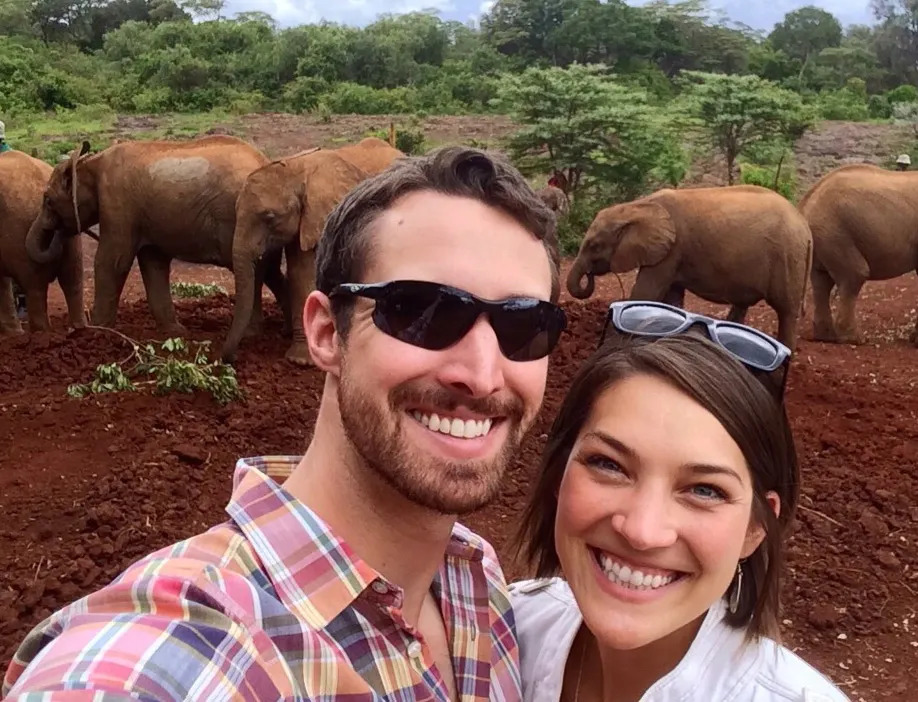 My visit to the David Sheldrick Wildlife Trust could not have come at a better time. This was a childhood dream: a face-to-face encounter with an elephant. As we drove through the Nairobi National Park headed to the Trust's elephant orphanage, giraffe and buffalo welcomed us, with city's distinctive skyline as a backdrop. This special day was just beginning.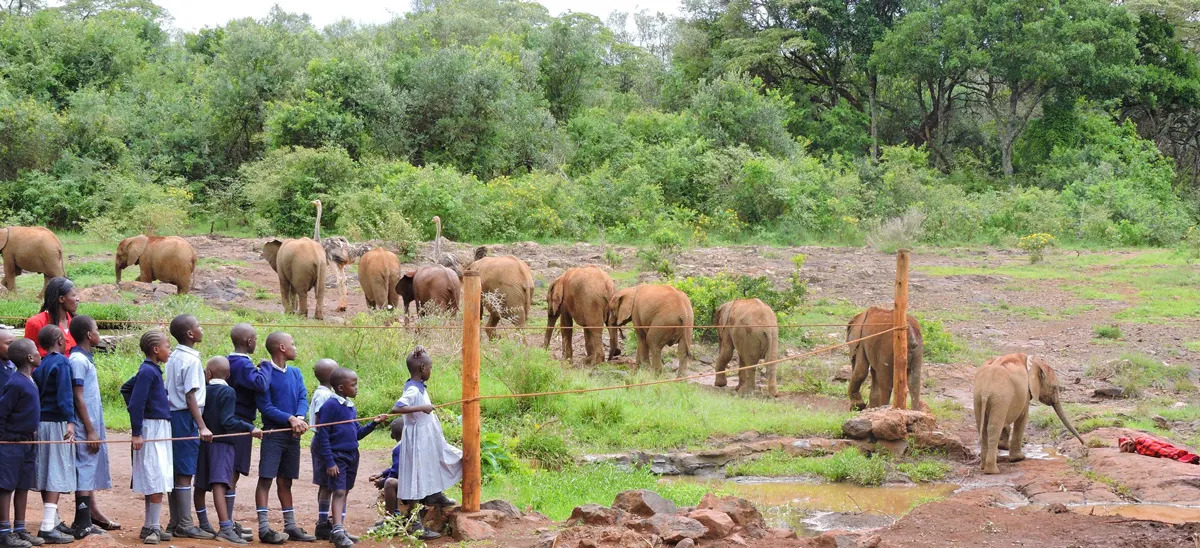 We were ushered to an open field and a few minutes later, some keepers emerged from the far end followed by a procession of 15 elephants, all of differing sizes. As they headed in our direction, I couldn't help but feel the trust that the elephants had in their keepers. The elephants reacted instinctively to instructions and touch, something I found so moving. The little ones were given bottles of milk, whilst others fed themselves, and when that was done, it was time for dust baths and mud wallows. Baby elephant heaven.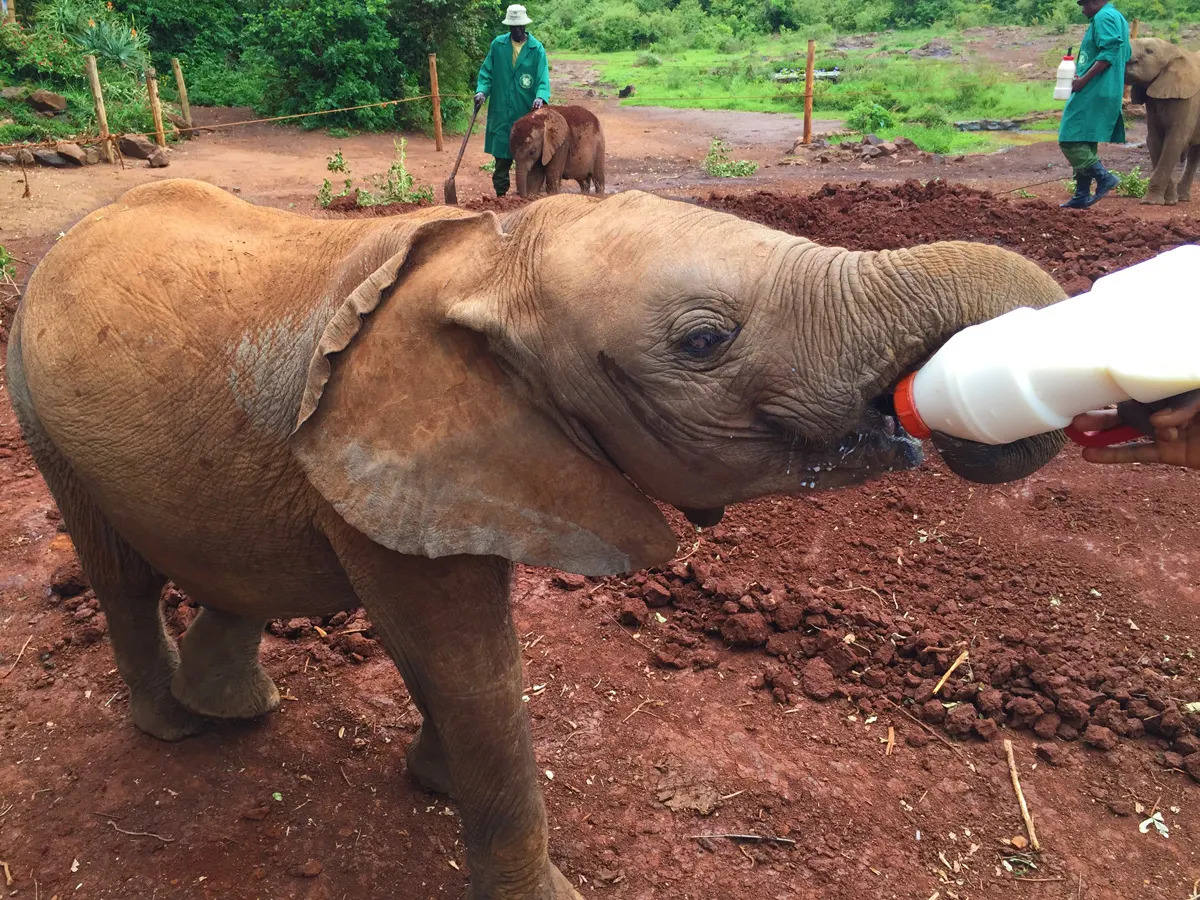 From a brief lecture we learnt that the Trust, established 38 years ago, has rescued over 200 orphaned elephants and taken care of them in this safe nursery until they reach an age where they are able to fend for themselves. They are then slowly assimilated back to the wild through a rehabilitation programme the Trust runs in Tsavo National Park. Today there are 28 elephants at the orphanage, all rescued from various parts of the country, the majority of which arrived here when they were just weeks old and would not have survived without the help of the Trust. Most have been orphaned as a result of poaching to satisfy the ever-growing demand for ivory. The loss of habitat due to deforestation and population pressure has also caused the dividing of elephant herds, thus exposing the young and the weak.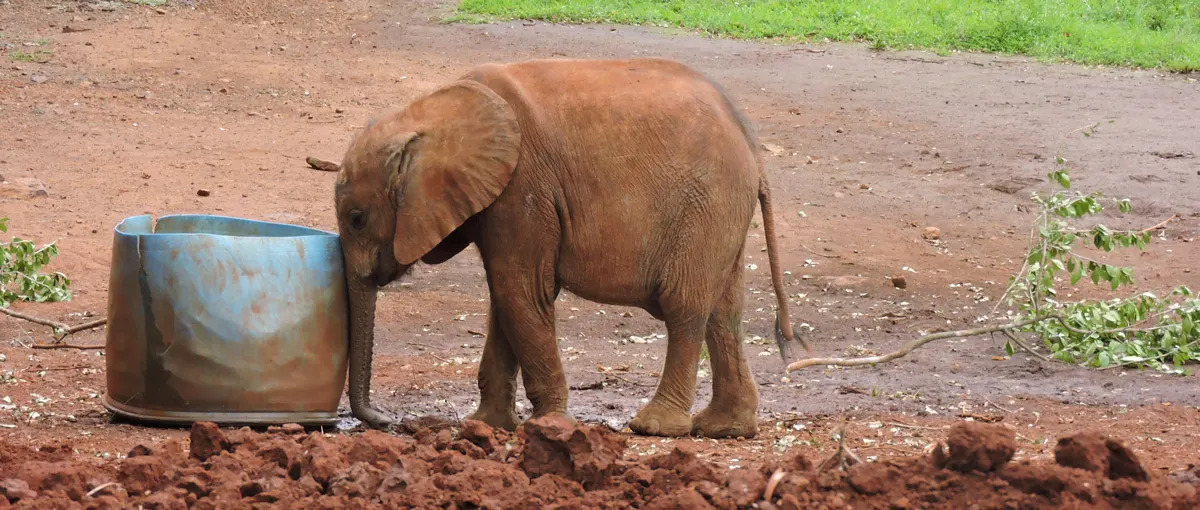 The orphans are identified by names depending from where they were rescued. The Trust ensures that each little elephant has a sleeping shelter, is well fed, and has a fulltime keeper who monitors his or her growth, health and wellbeing. The keepers sleep in the shelter with the orphans as they are their only family. For the keepers, this is not a job but a passion. Witnessing the effort and loving care put towards making this a comfortable home for the elephants was simply amazing. We mingled with the orphans, fed them and took pictures with them. As the keepers walked the elephants away, I knew that I now had a bigger responsibility: not to just see the orphans and take Elfies but be part of this remarkable family by contributing to the Trust.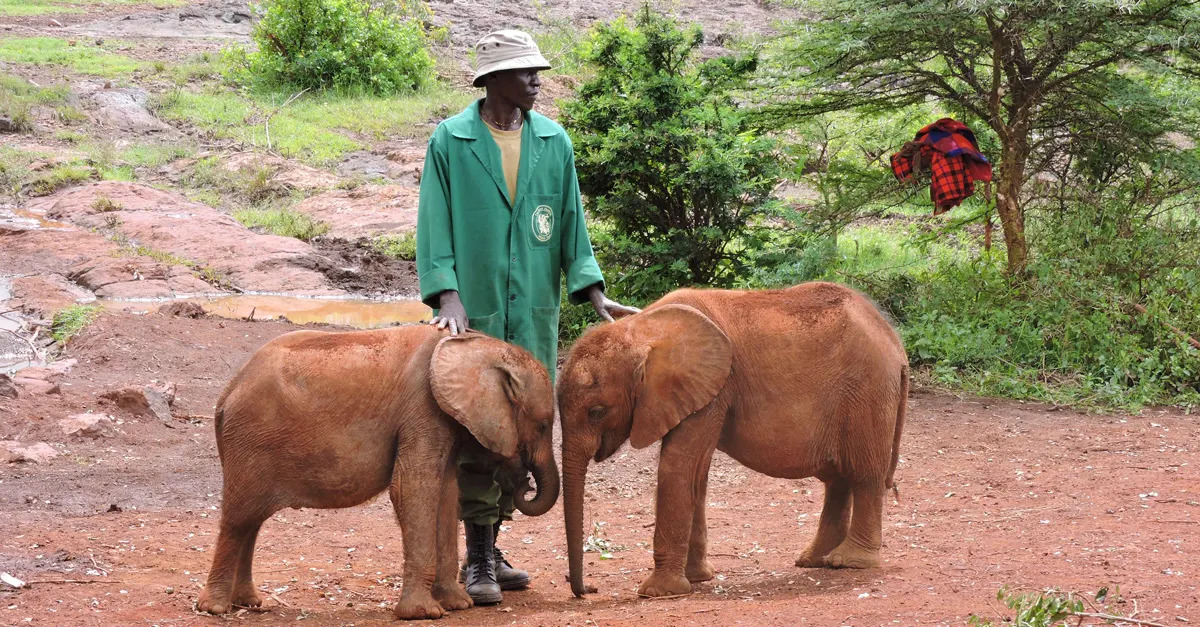 Everyone can make a difference – all it takes is $50 a year to foster an elephant. For this you get to visit the orphanage at no cost (prior arrangements with the Trust) and a monthly update on your elephant. So if you do just one thing the next time you are in Nairobi, please visit the David Sheldrick Wildlife Trust, foster an orphaned elephant and take an Elfie. This is not a bucket list tick; this is food for the soul. For all information on the David Sheldrick Wildlife Trust please visit their website.