Once again, the wildebeest herds are back, and it almost looks like they are here to stay.  Following the rain that has fallen on the Mara savannah over the past few weeks, they are in no hurry to head back to the Serengeti. This week, there is nothing but good news in the Mara.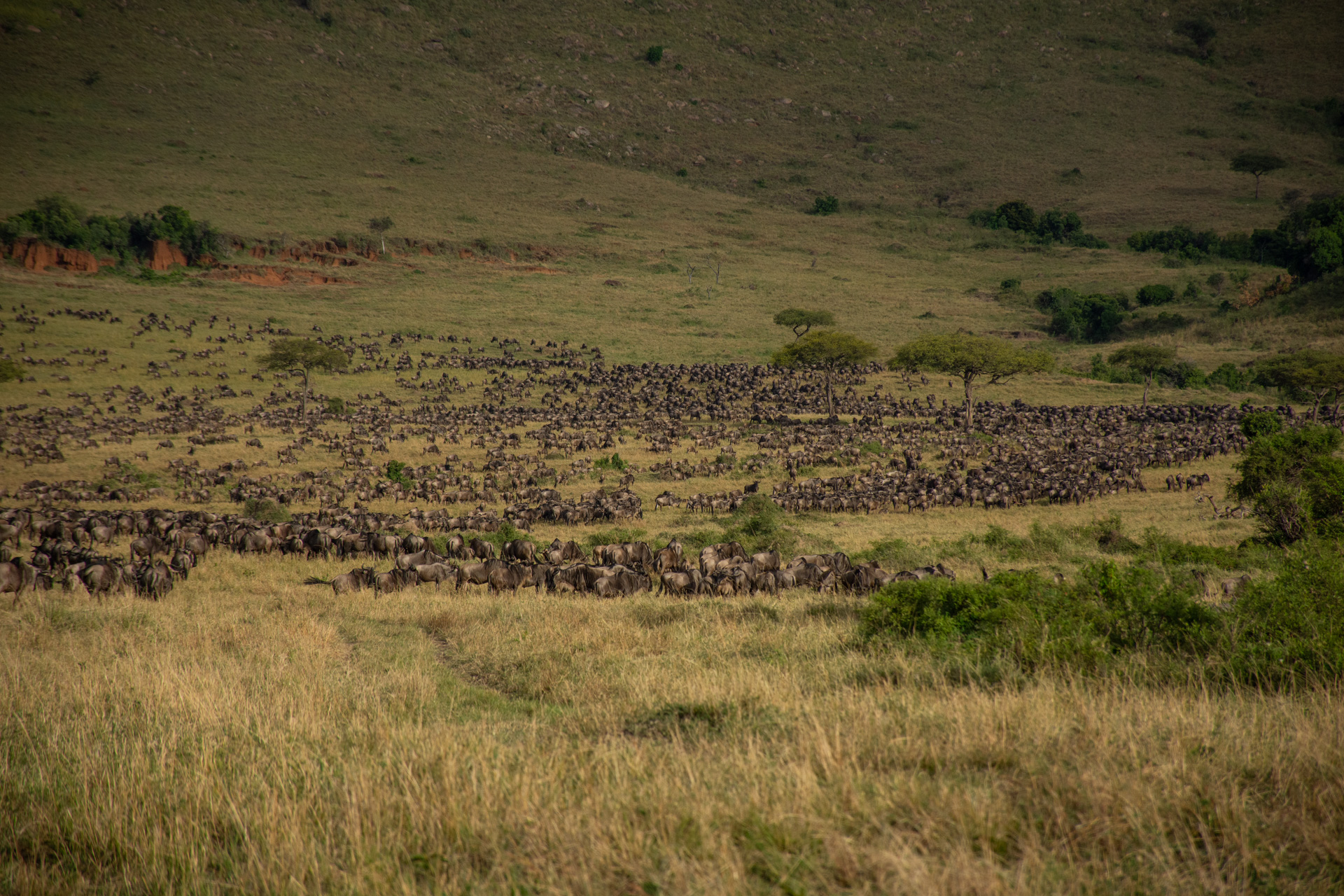 The wildebeest have flooded the Mara Triangle in their tens, if not hundreds of thousands, clearing every patch of grass they find as they travel up along the escarpment. This is an amazing opportunity for guests that had low hopes of seeing the migration, but are now able to experience it at a time when they are usually in the Serengeti. [f 5.6, 1/2000, ISO 400,]
In what might just be the sighting of the year, several guests witnessed a truly remarkable and most unusual interaction between two unlikely characters: a leopard and a python. The story goes that the leopard was stalking an impala, and stumbled across a massive python, with both taken by surprise. A fierce and frenzied battle ensued, with both combatants having the upper hand at different times. The five-metre long python nearly coiled around the leopard before it managed to wrangle free, spinning around to attack the enormous snake from a different angle. In the end, the leopard was the victor and enjoyed a hard-earned meal.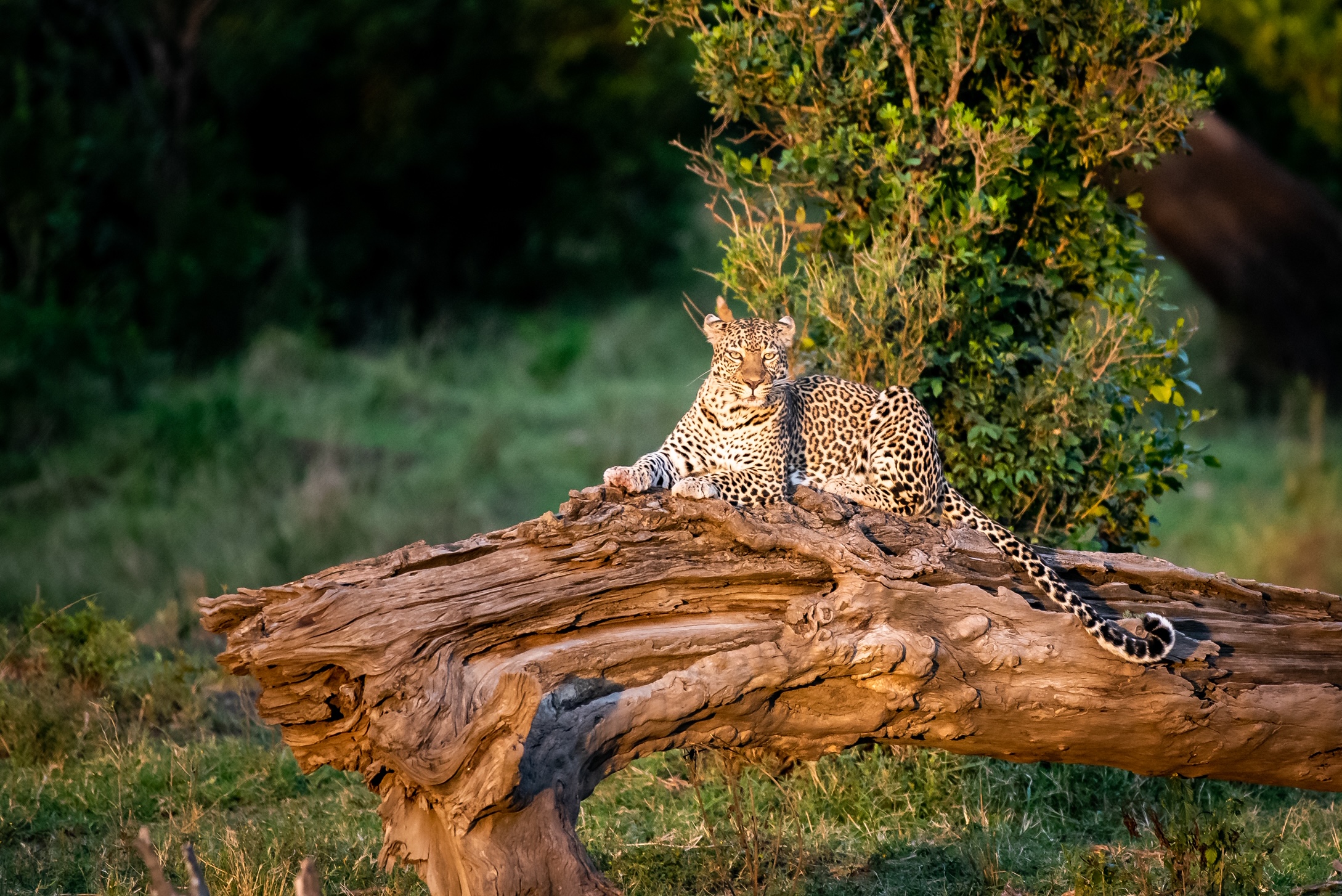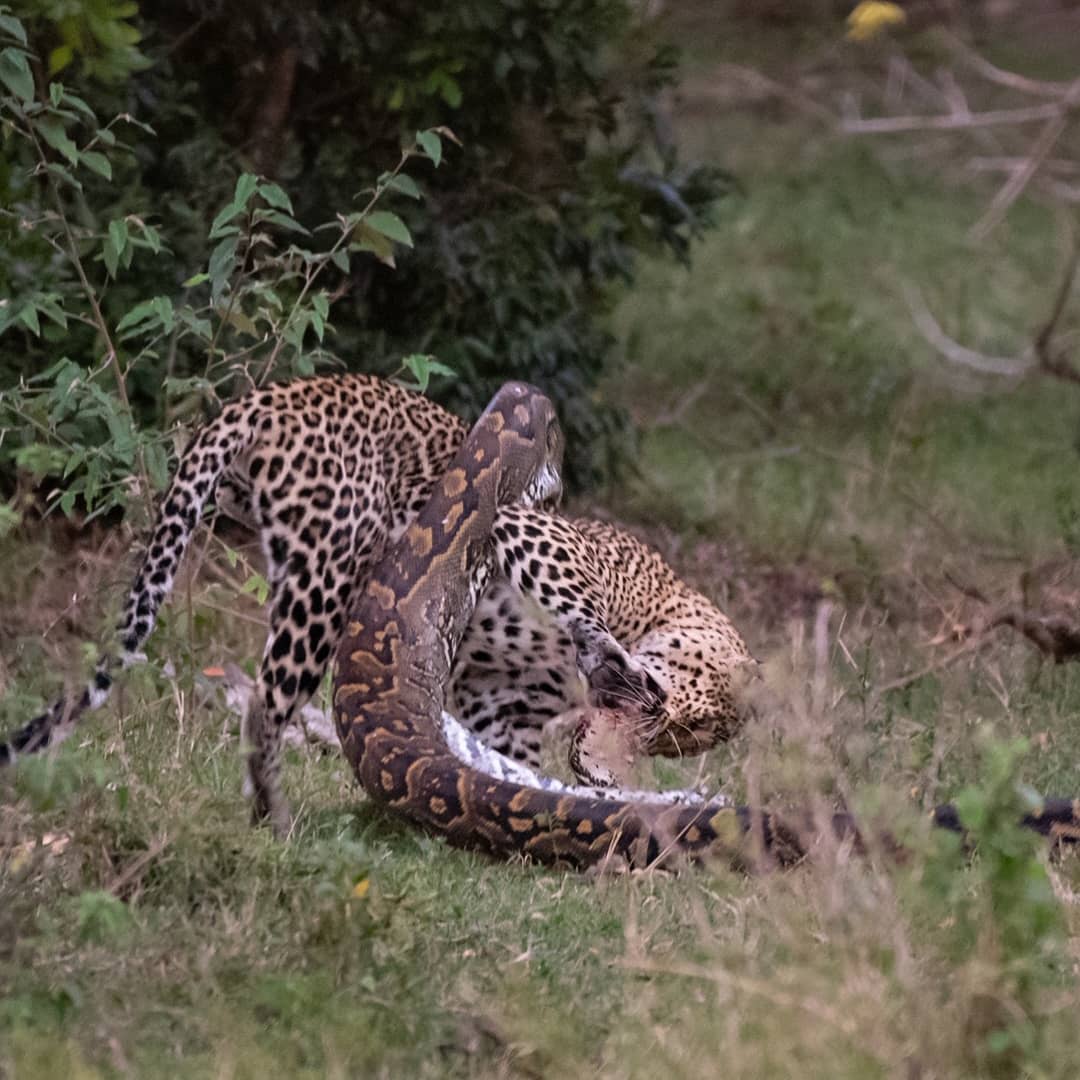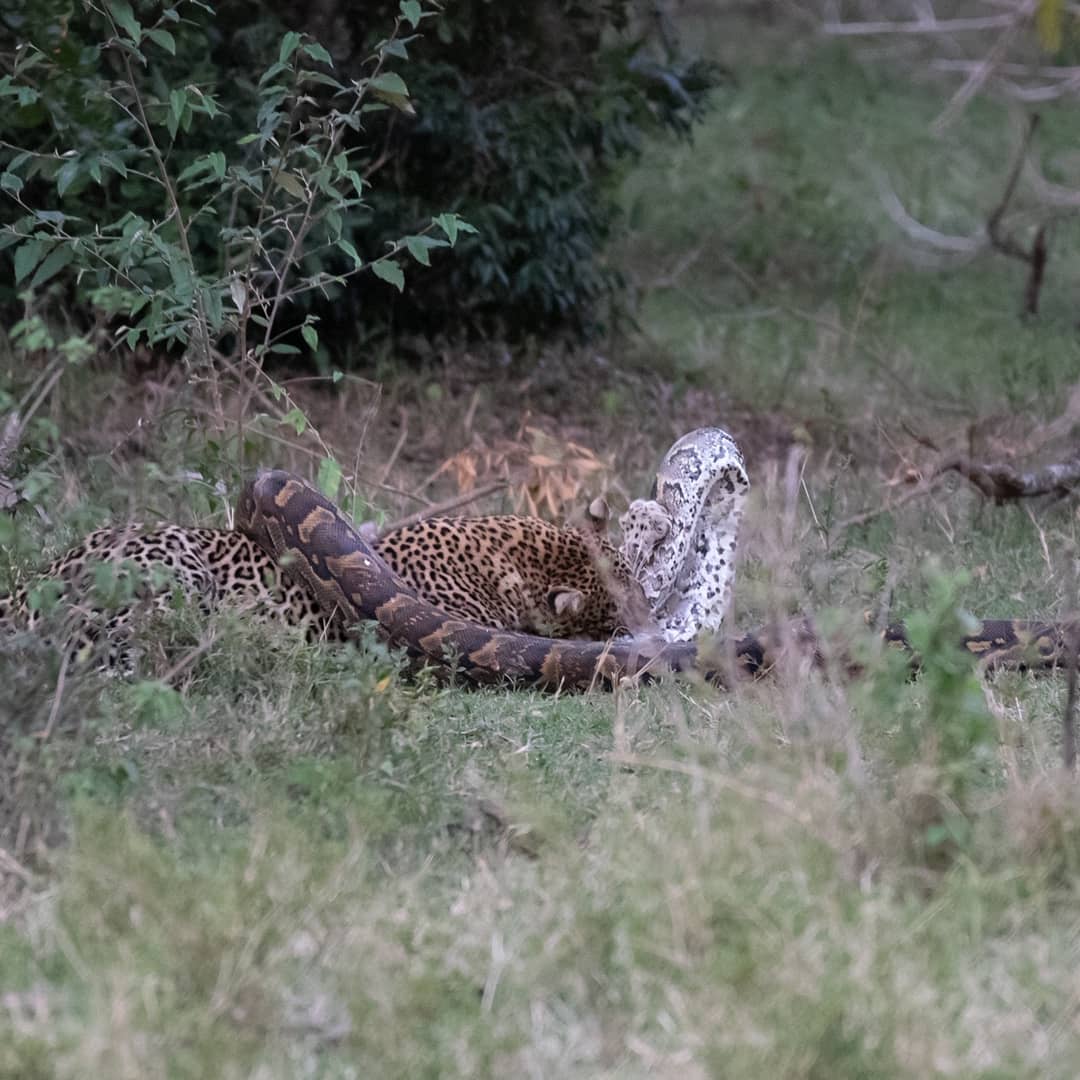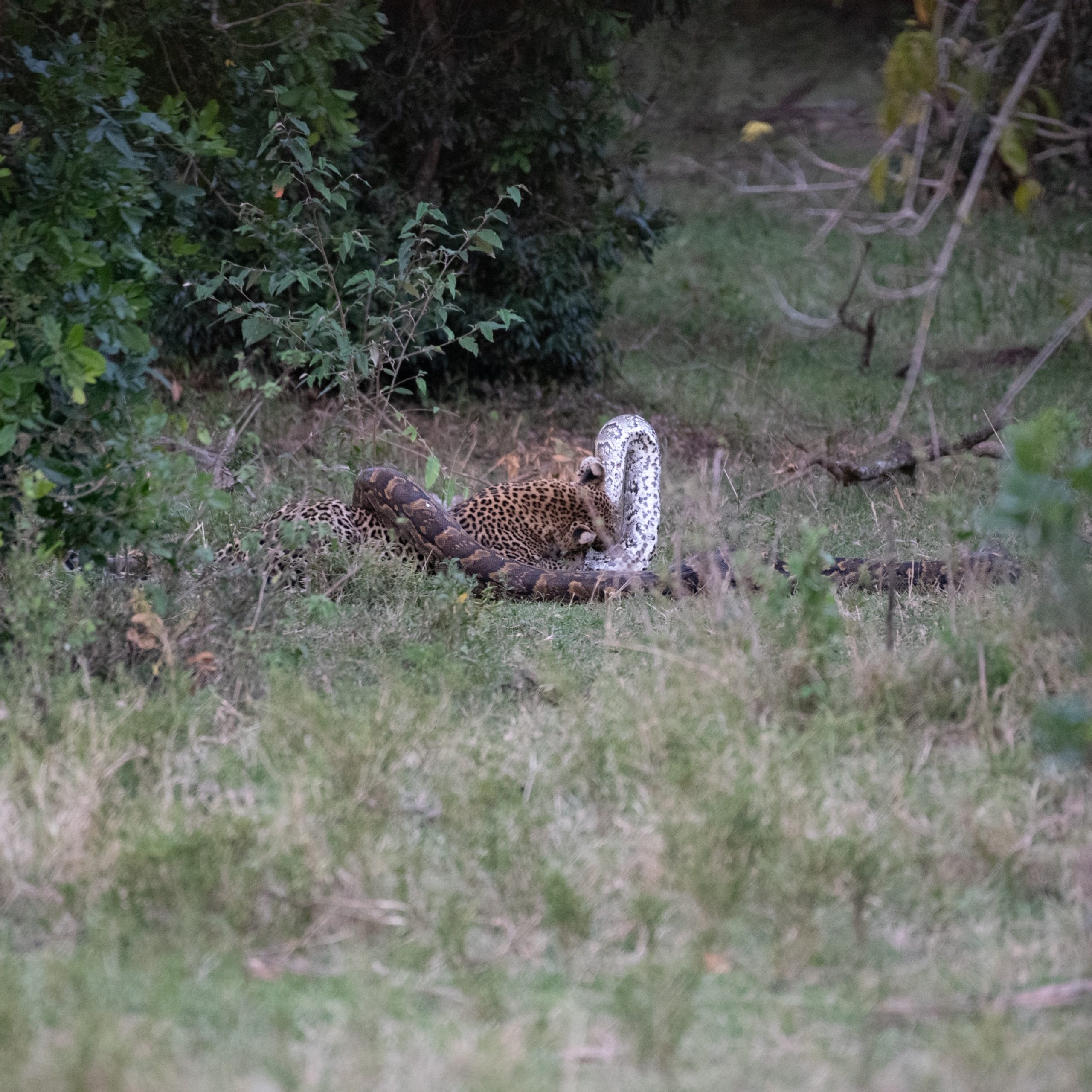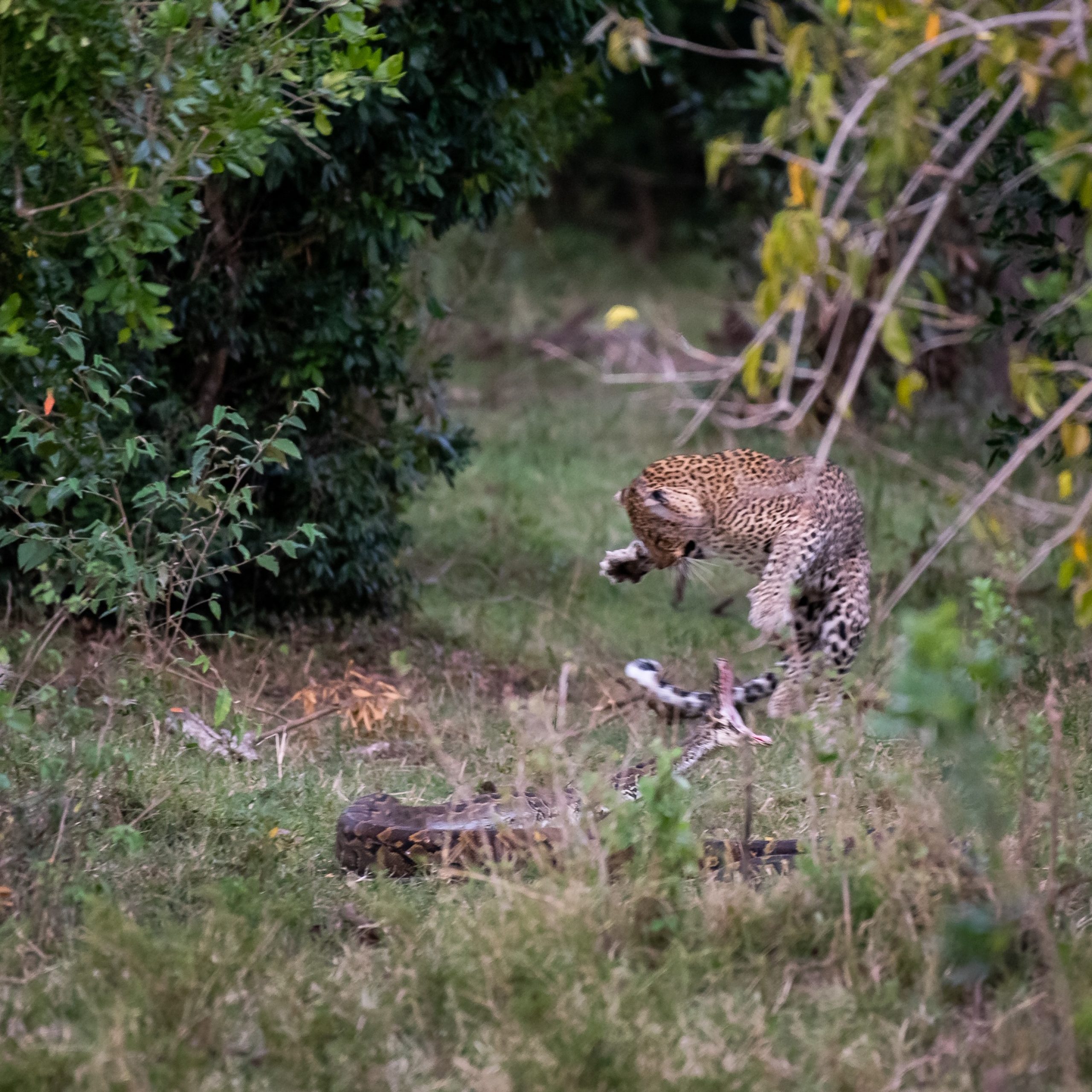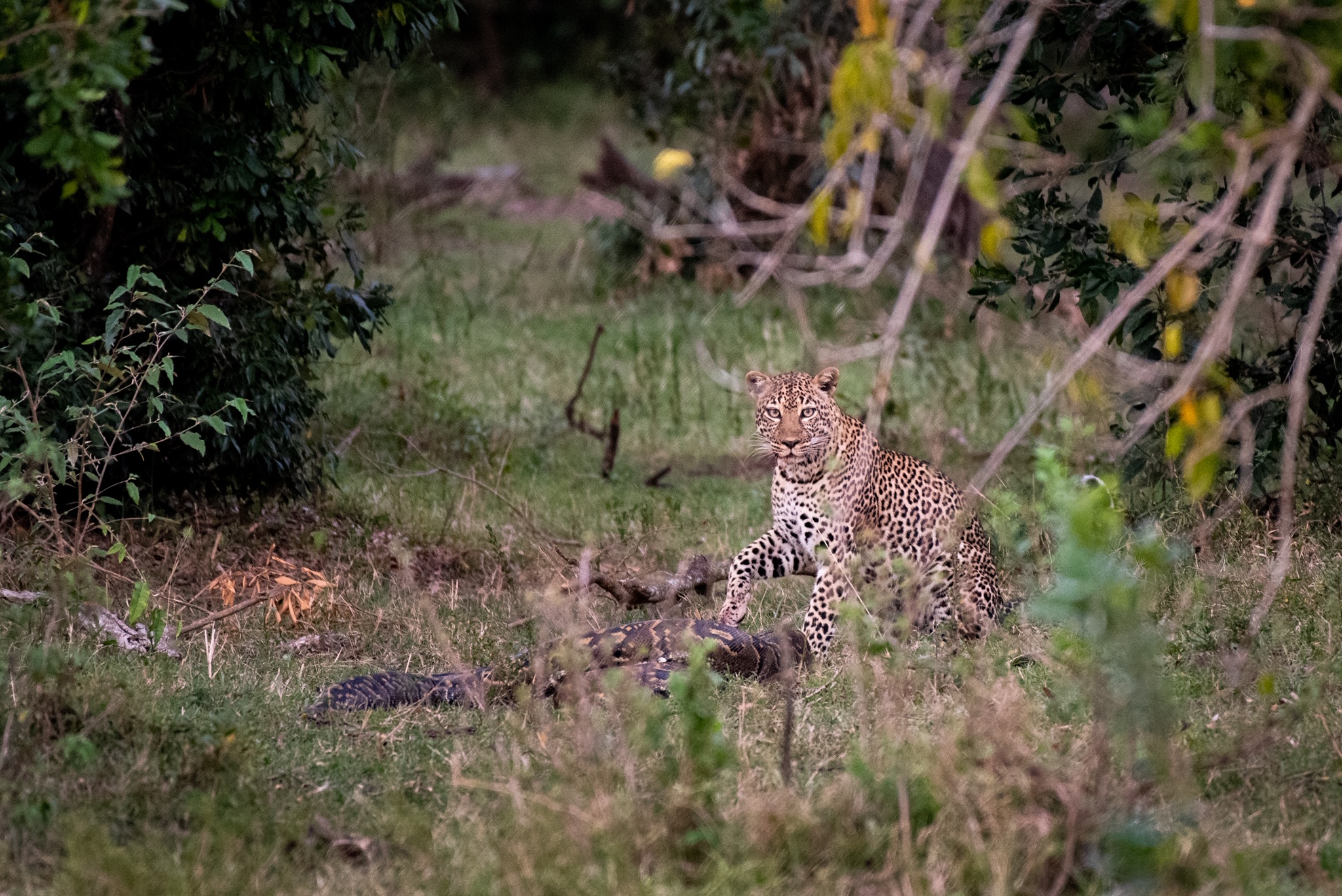 All images by Mike Welton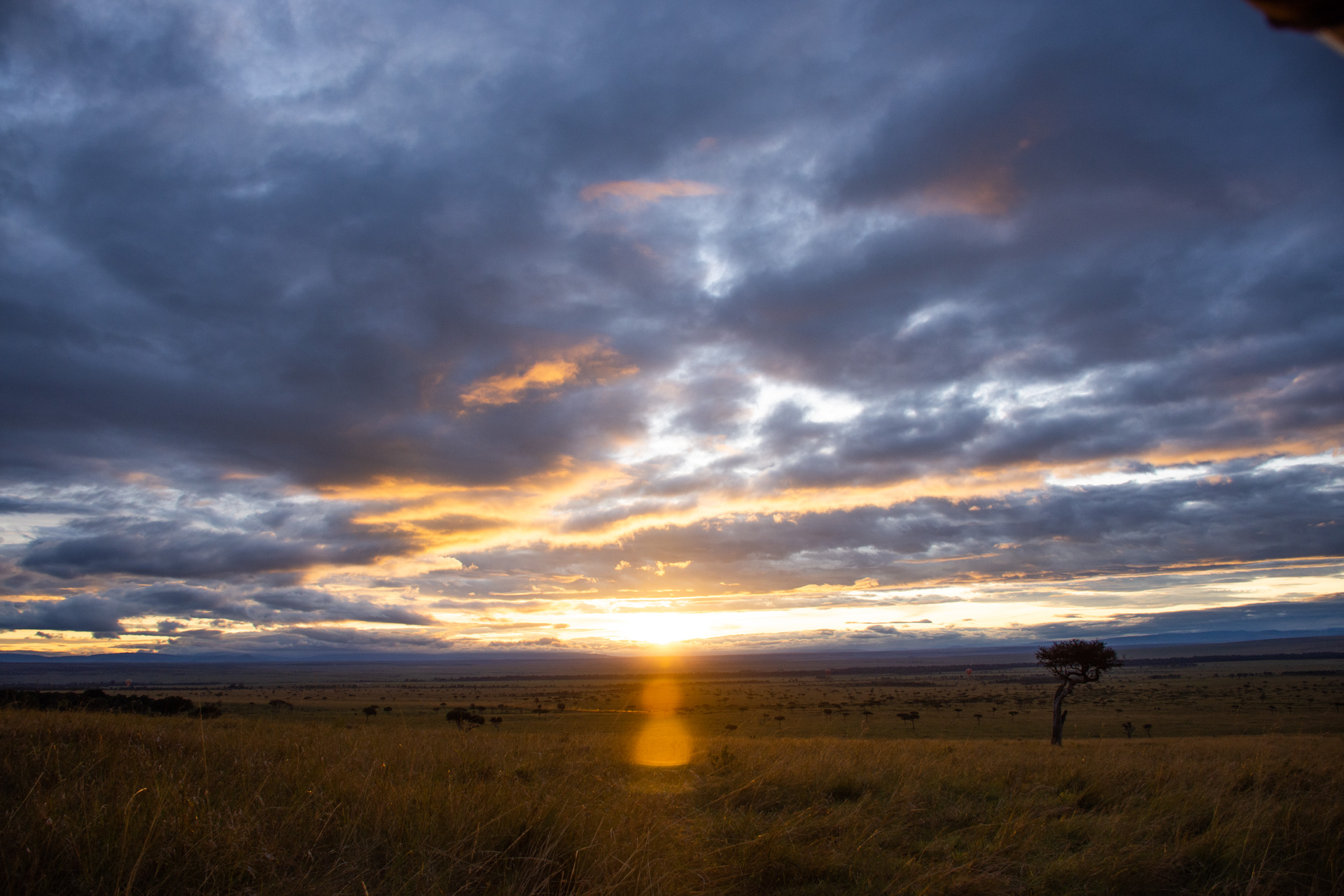 A good morning kiss from the rays on to the receiving cheek of the savannah, in the heart of the Mara. [f 4.5, 1/320, ISO 250]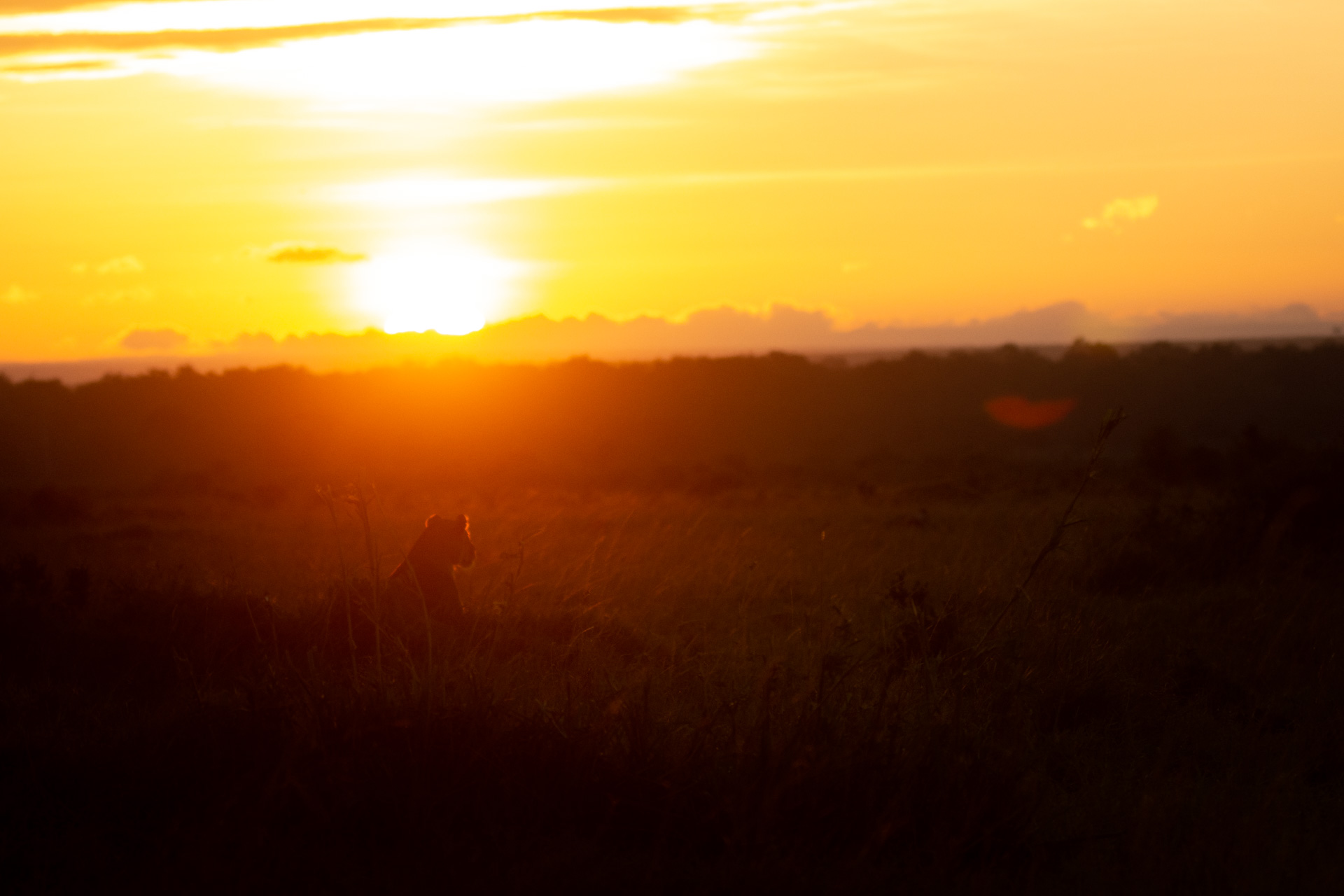 A stroke of luck finding a lioness resting atop a termite mound right before sunrise. She was, however, a little far from the road, in a non-off-road driving zone. Still, I had to make most of the opportunity by trying a few different angles. [f 5.0, 1/1250, ISO 400]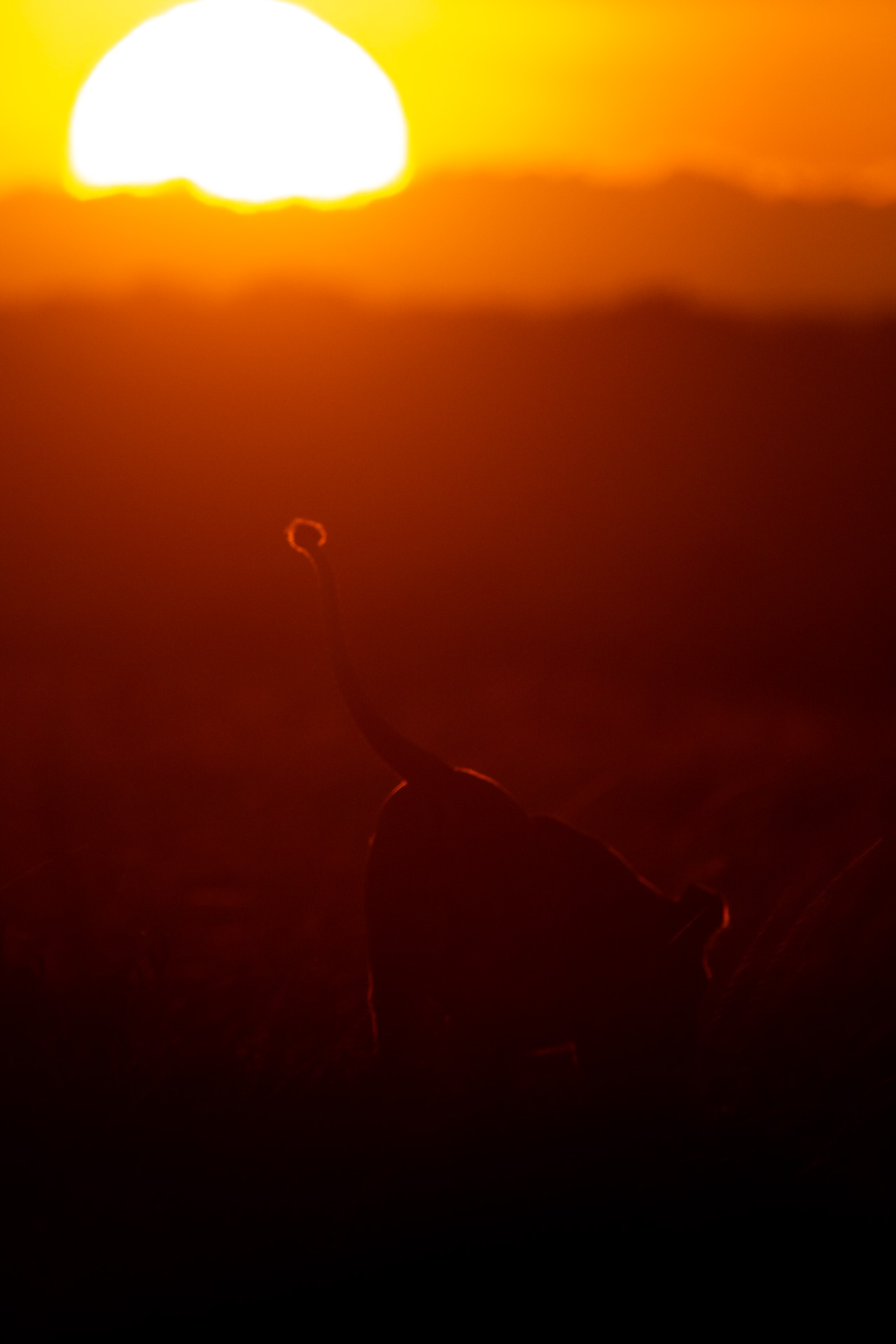 Shooting directly into the sun is not as easy as it seems. This is especially true when the sun is very bright and low. The camera struggles to focus and you can very easily miss a shot, as I did here [f 6.3, 1/6400, ISO 400]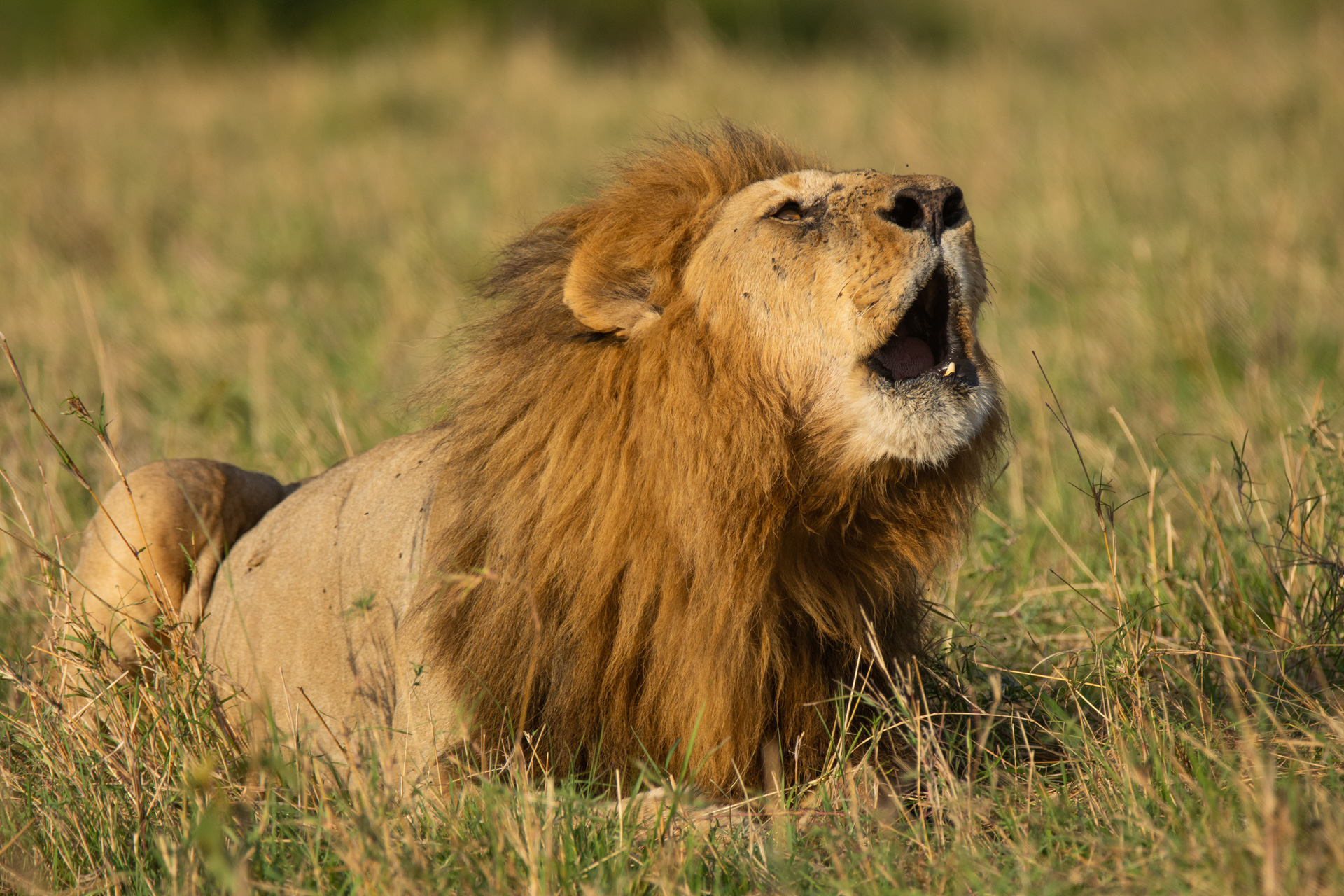 One of the Angama Pride male lions, Fang, roars in call. [f 6.0, 1/1600, ISO 400,]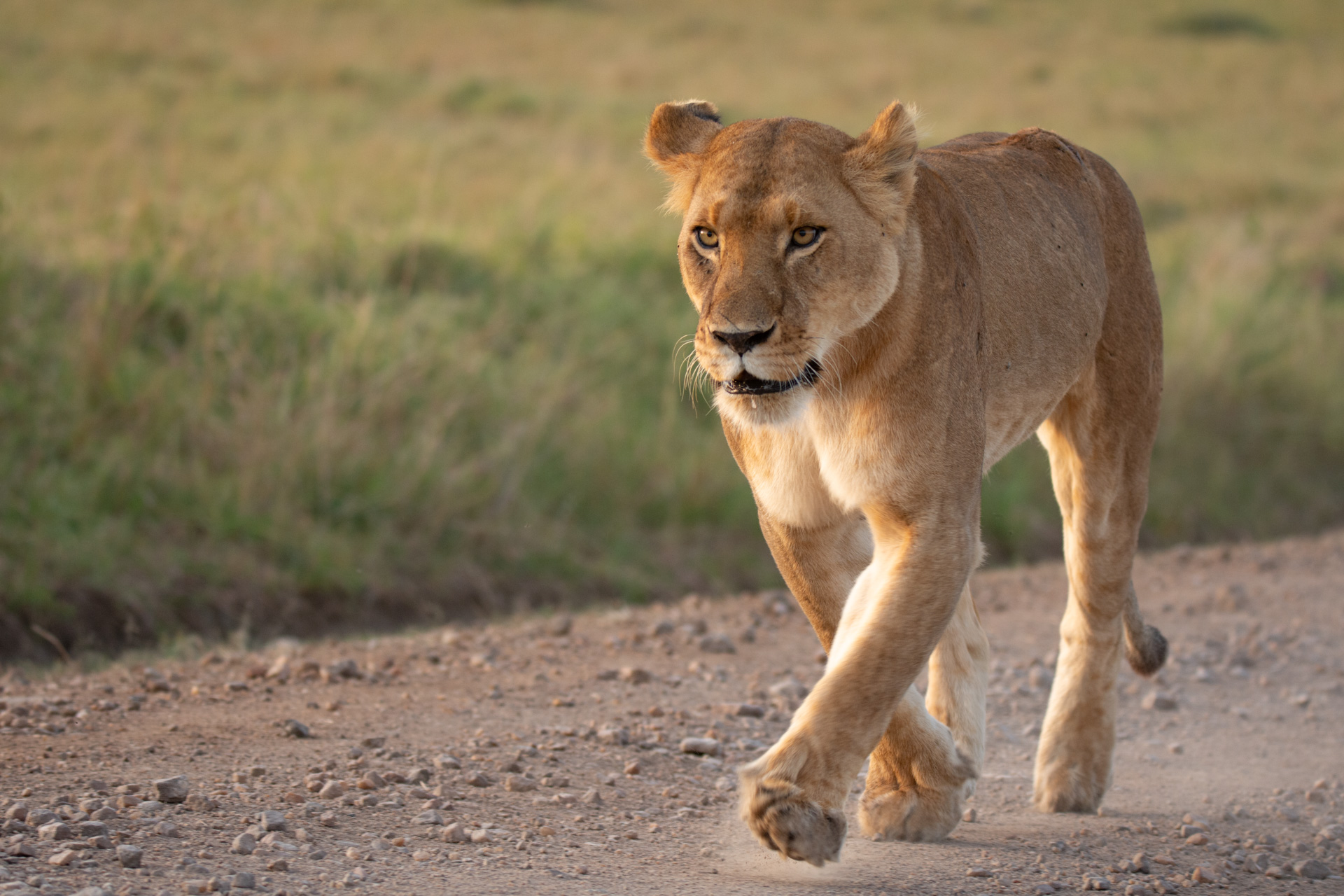 This female was injured some weeks ago after an attempted buffalo hunt. The veterinarian was called in to disinfect and treat the wound which seems to have almost completely healed now. [f 5.0, 1/200, ISO 400]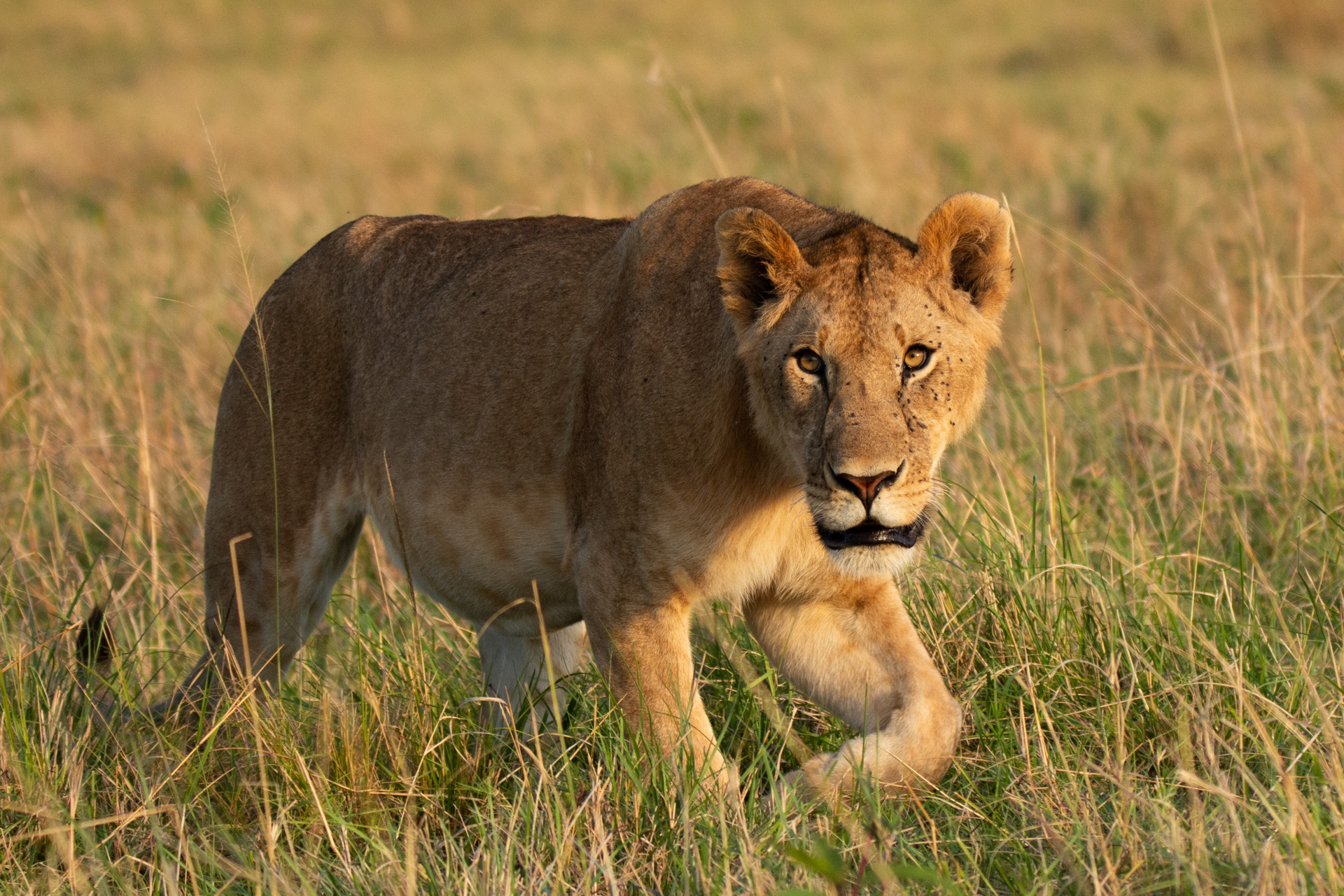 Such a curious cat. [f 5.0, 1/800, ISO 400,]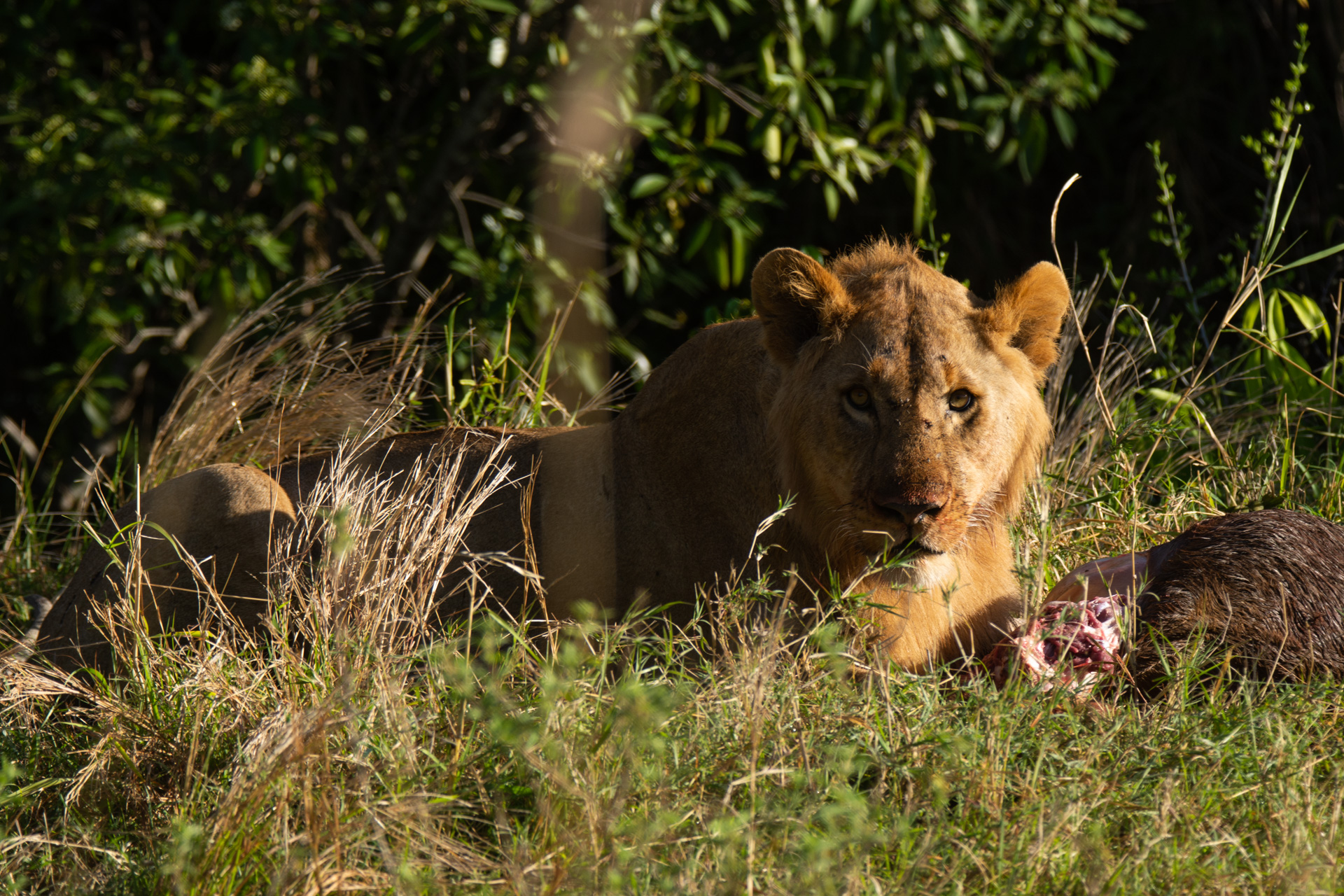 I was excited to come across the Angama Pride this week. It was the first time in over seven months that I had seen them together. Here, they had killed a young wildebeest. [f 6.0, 1/400, ISO 100]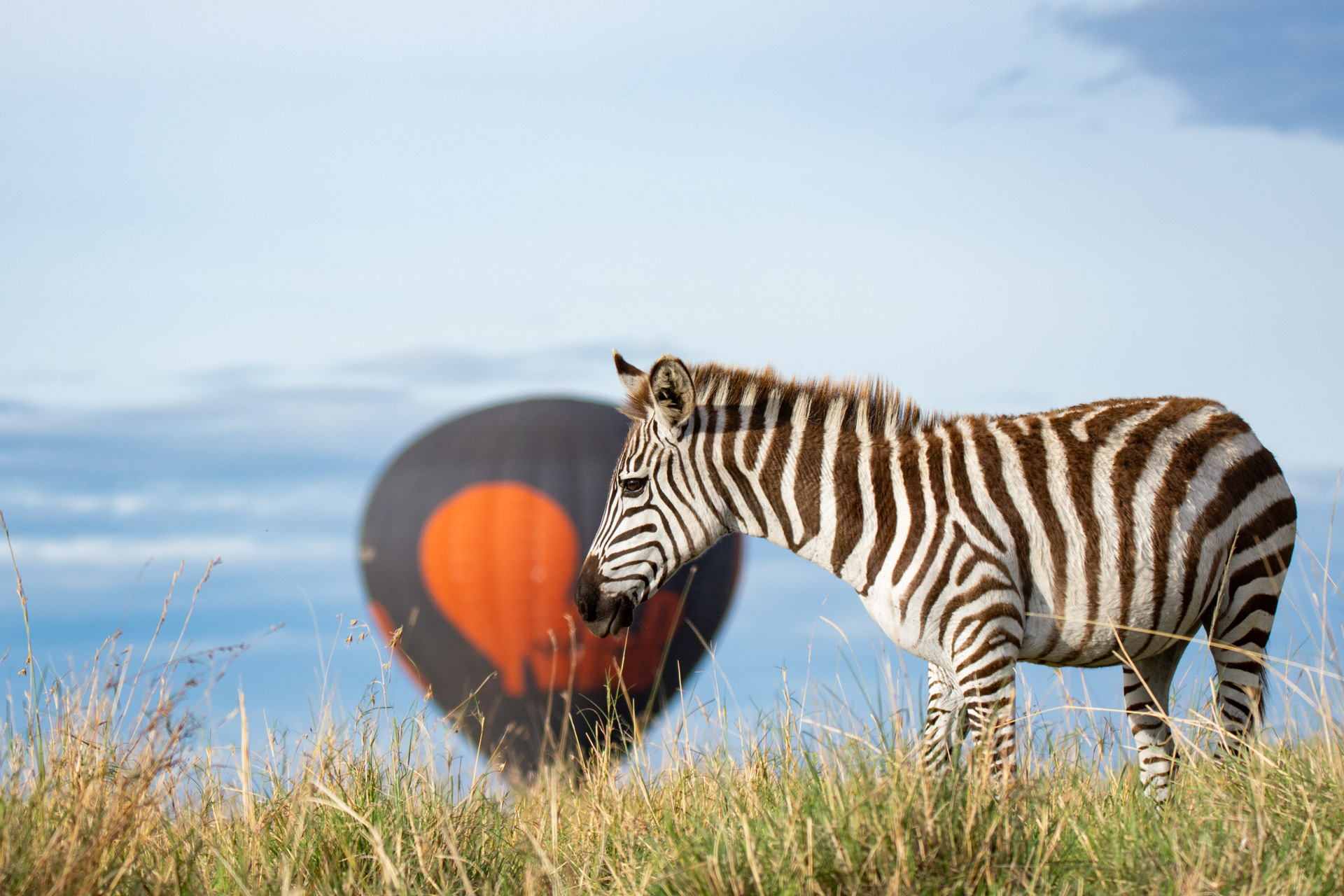 It's always a fun idea to include a hot air balloon in a wildlife shot. Their bright, vibrant colours really make the image stand out. Here are a few examples. [f 5.6, 1/1600, ISO 400, +0.33]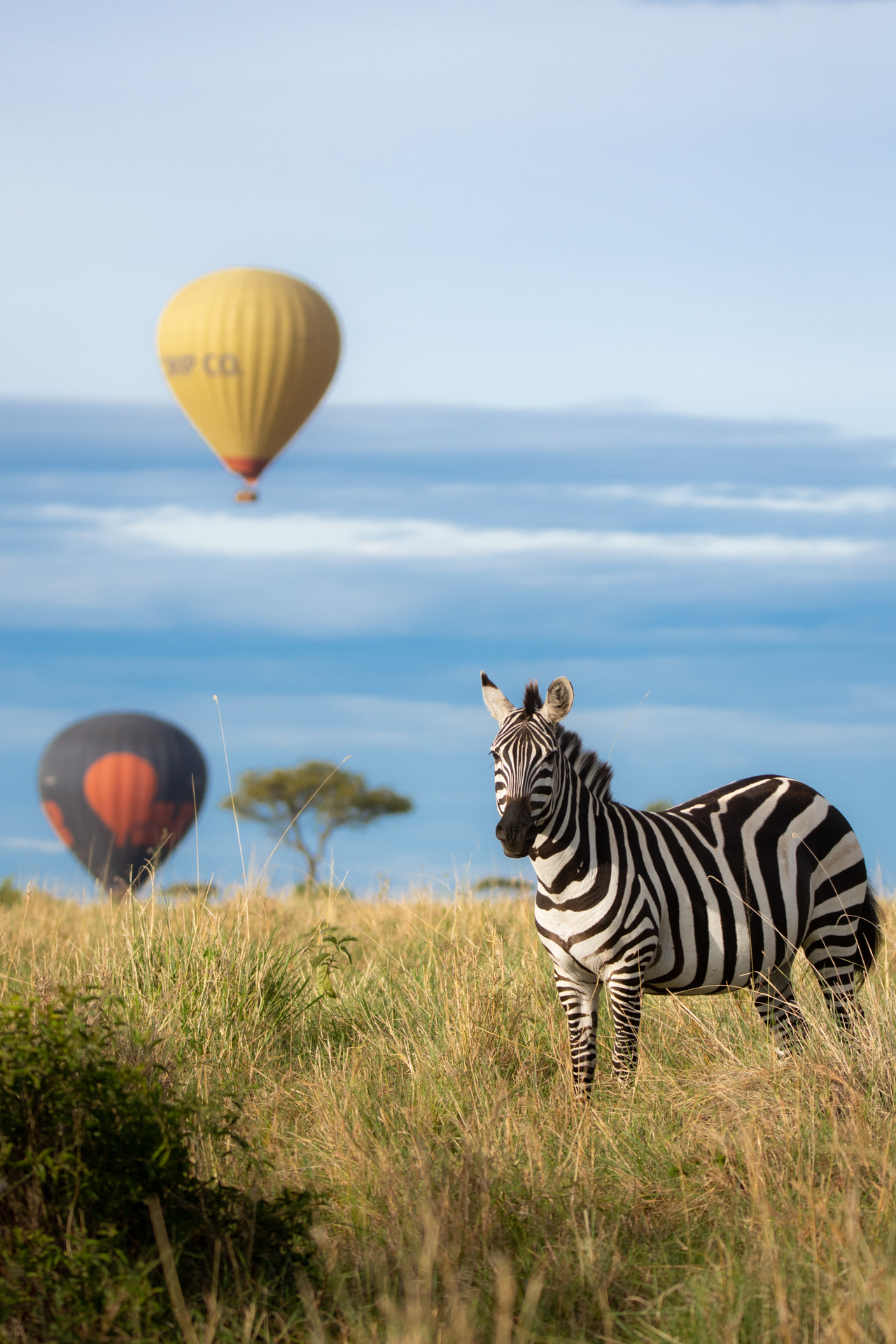 [f 5.6, 1/2000, ISO 400, -0.33]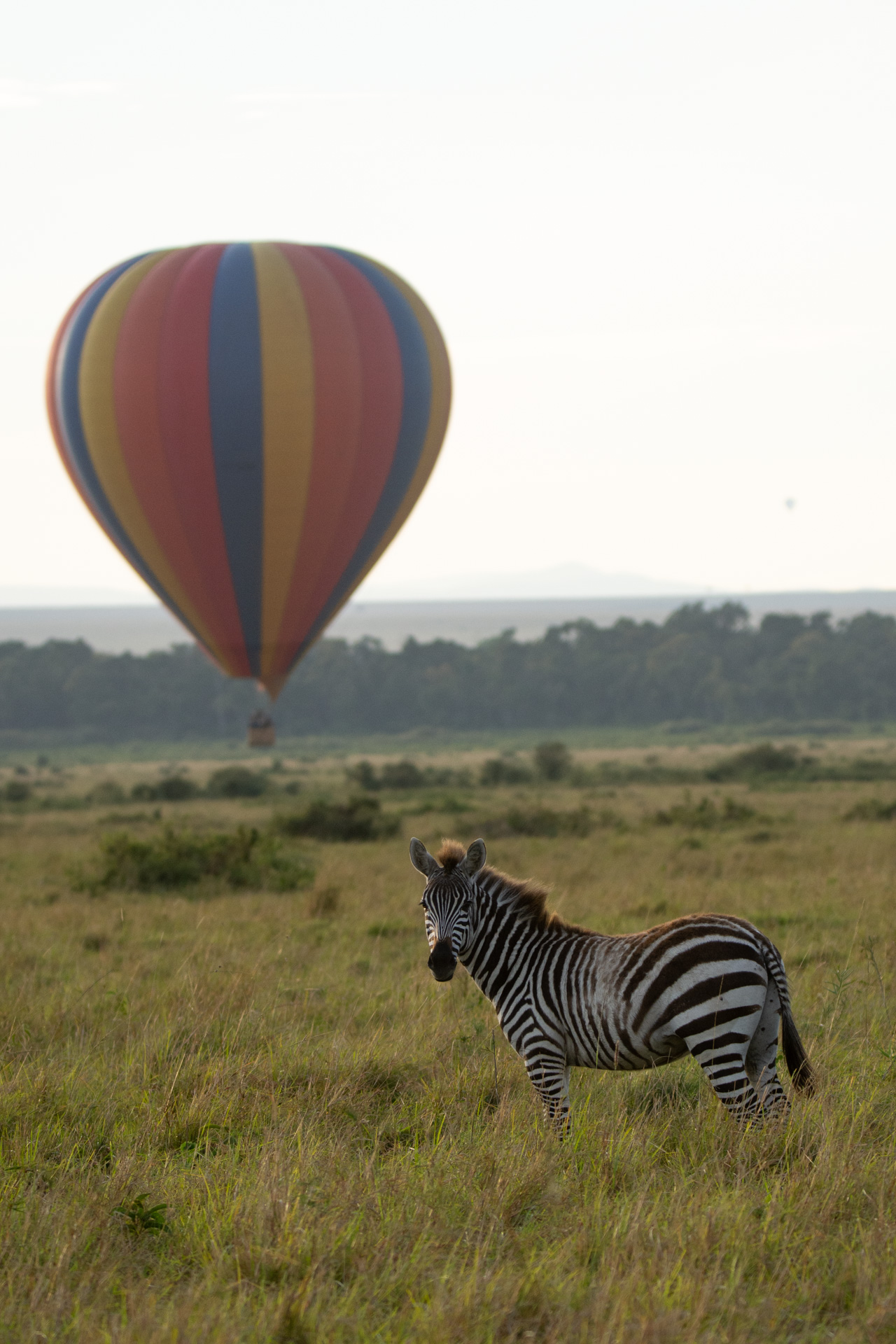 [f 5.0, 1/1000, ISO 400,]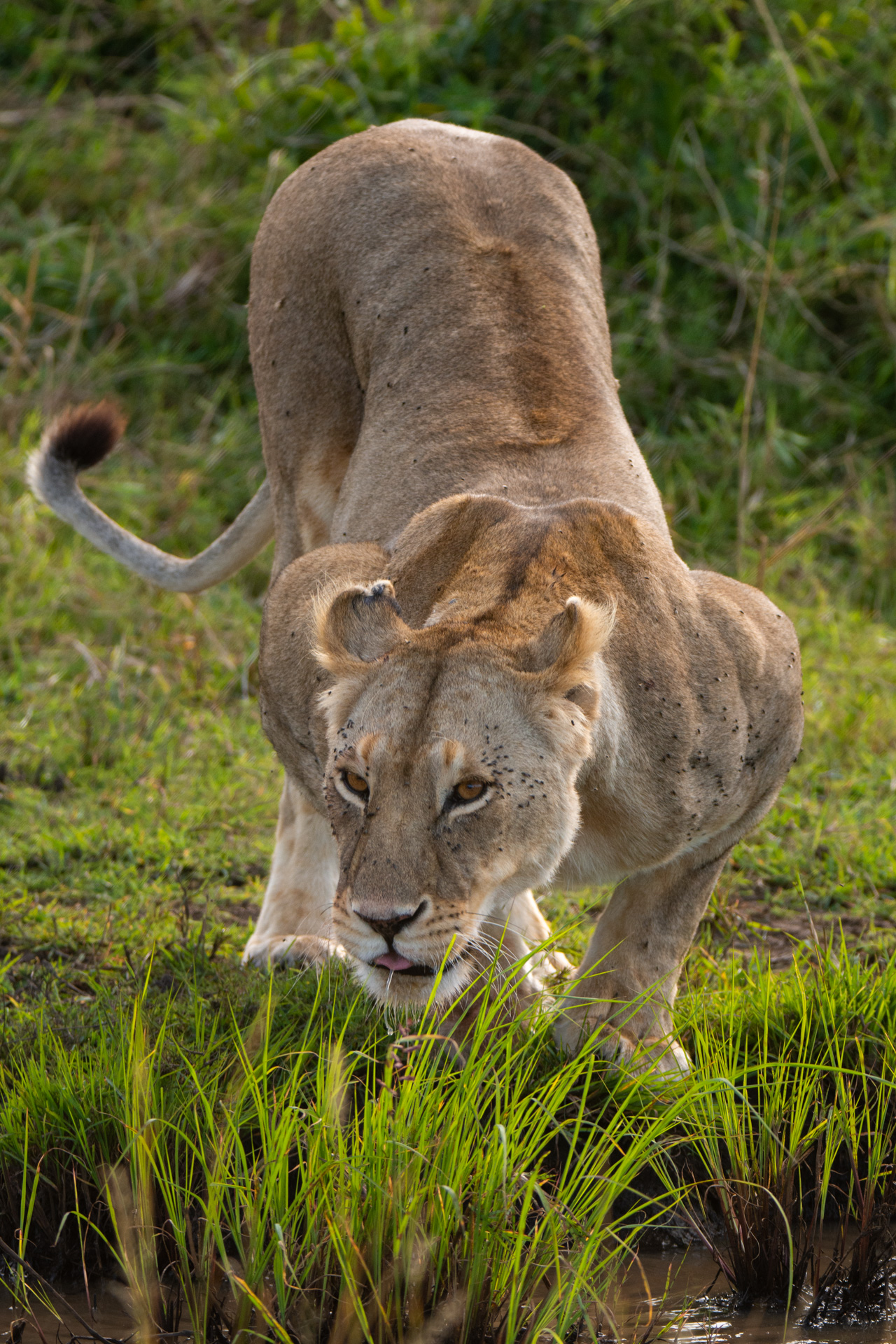 I found this lioness drinking from a puddle and decided to wait and see if anything interesting would happen. [f 5.6, 1/500, ISO 400]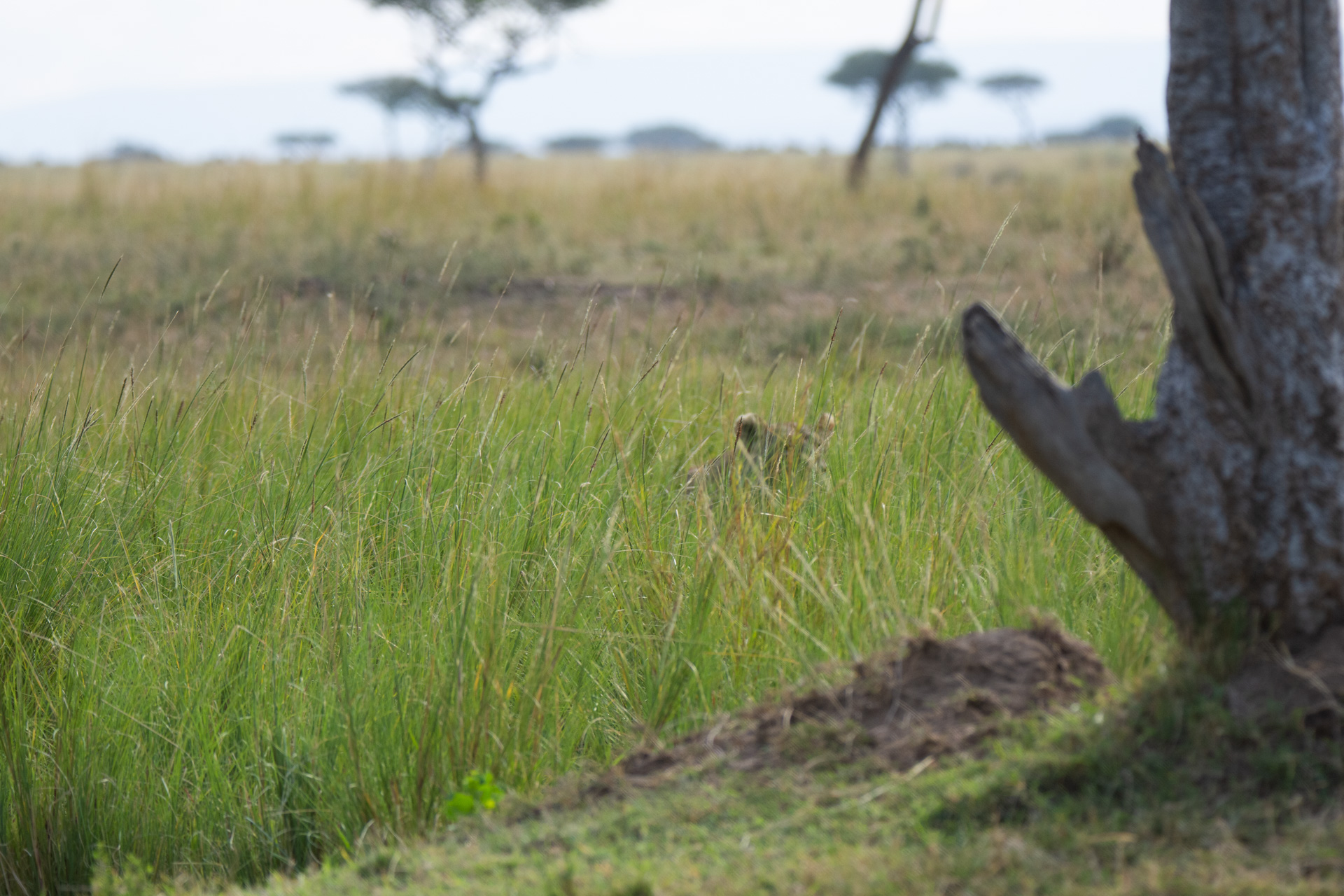 Sure enough, she spotted some grazing wildebeest and zebra in the distance and took cover. [f 5.6, 1/640, ISO 400]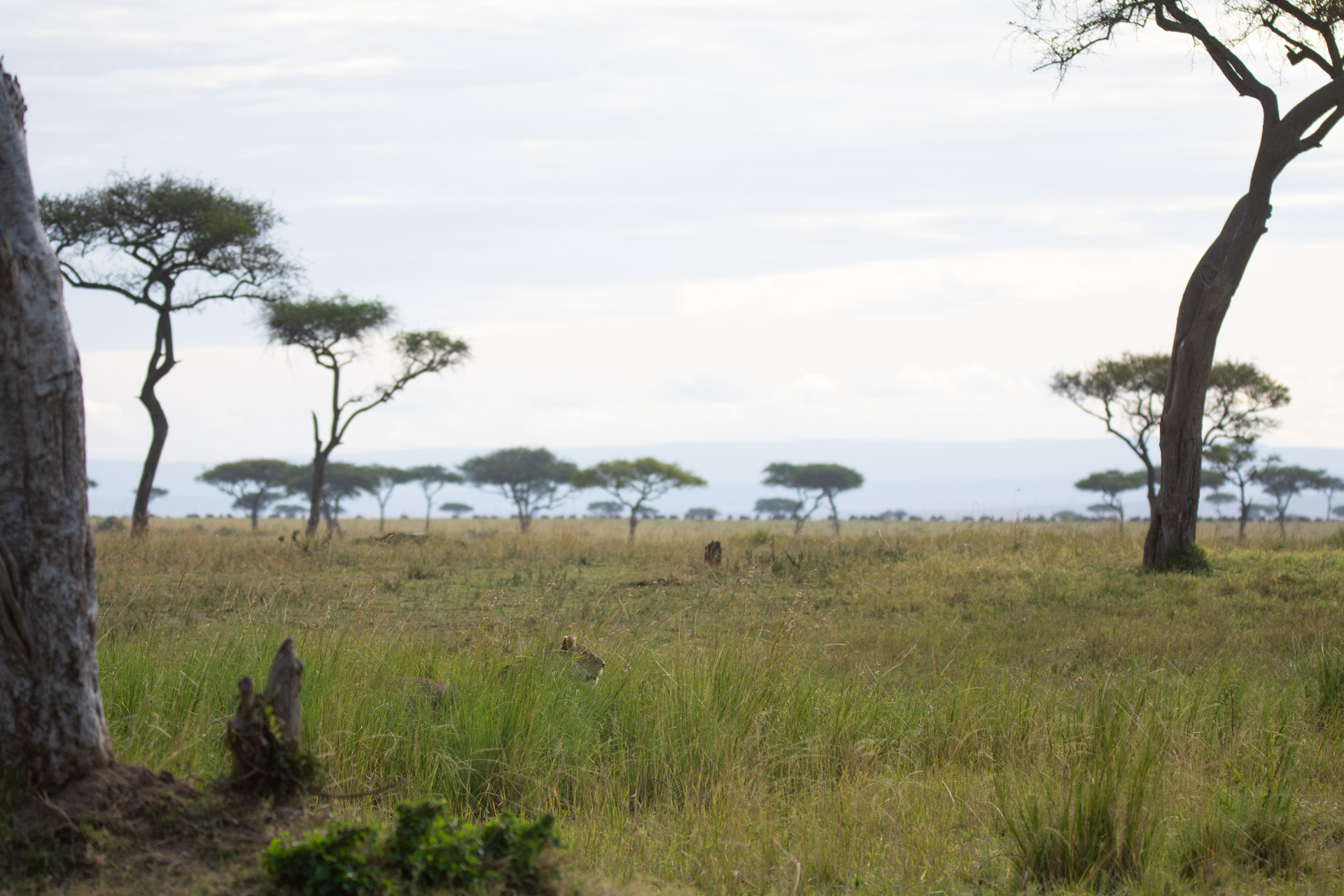 Hidden in the long grass, she picked out her prey. [f 5.6, 1/640, ISO 400]
Eye on the prize, she slowly got up and started moving towards the herd. [f 5.6, 1/640, ISO 400]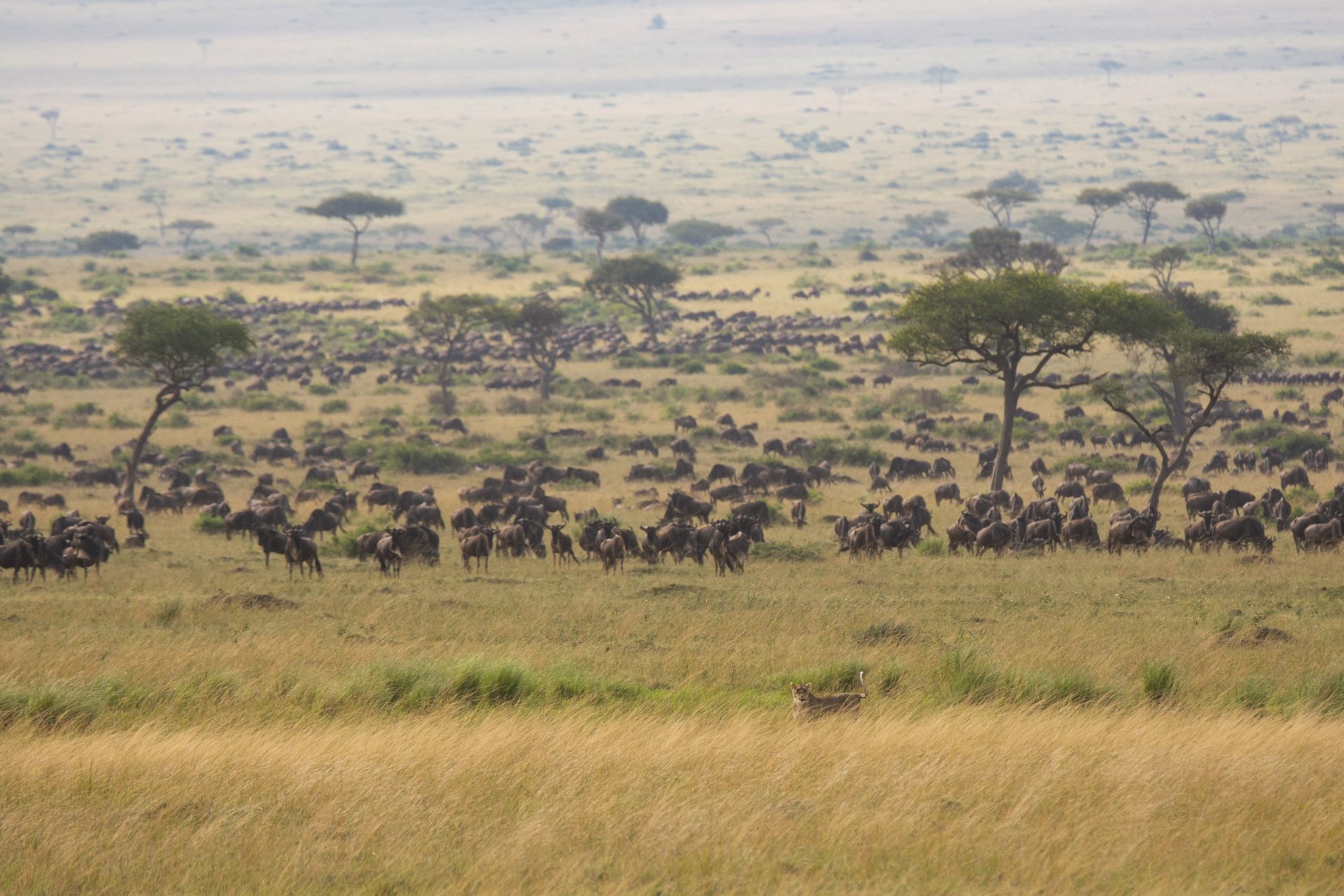 Unfortunately, I didn't manage to get any shots of the chase, as I was racing to get into a good position. Here, the lioness had just taken down a wildebeest. The others gathered and watched on from a safe distance. [f 6.0, 1/1250, ISO 400 -0.33]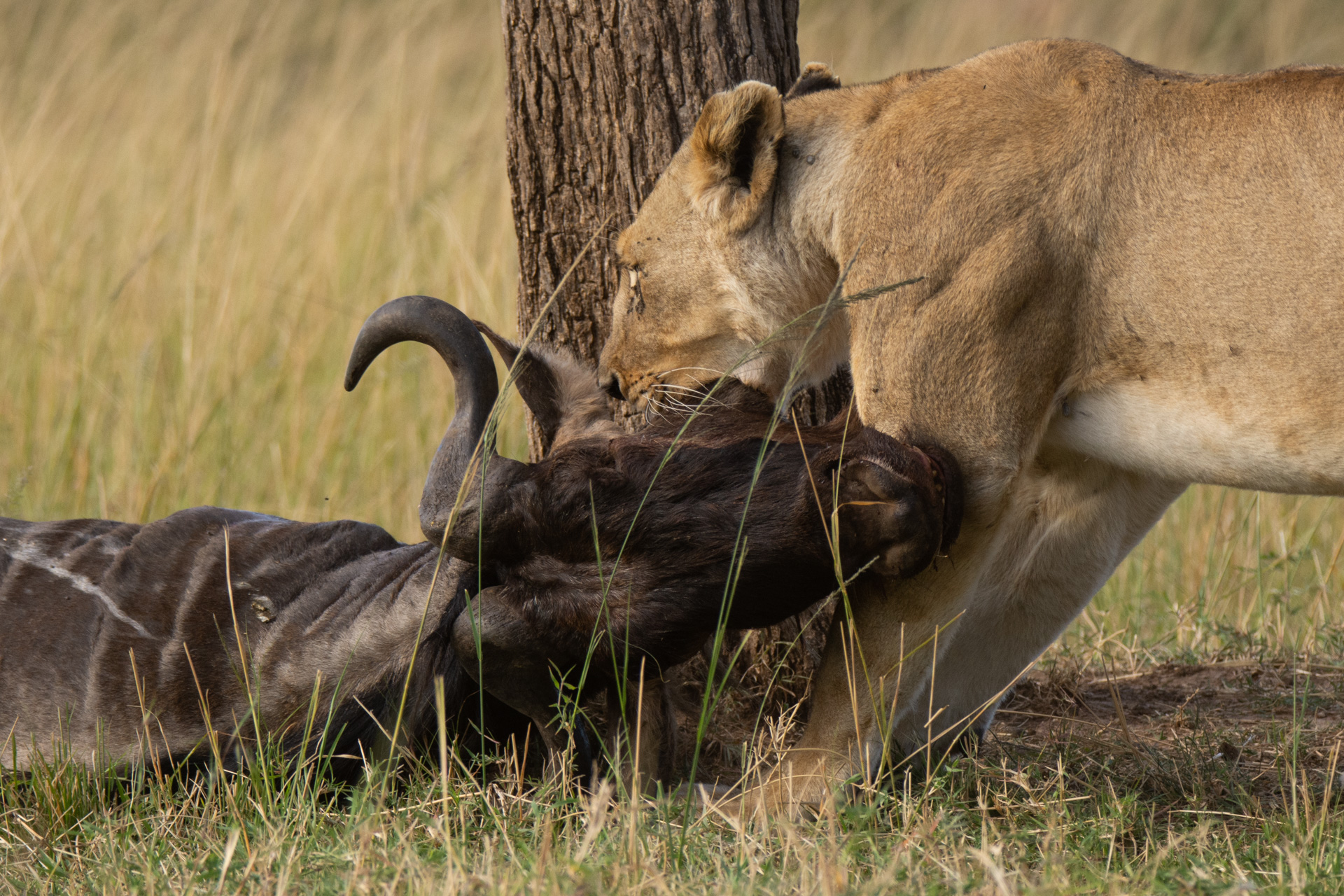 Finally, she dragged her kill under a tree and started feasting. [f 5.6, 1/640, ISO 400,]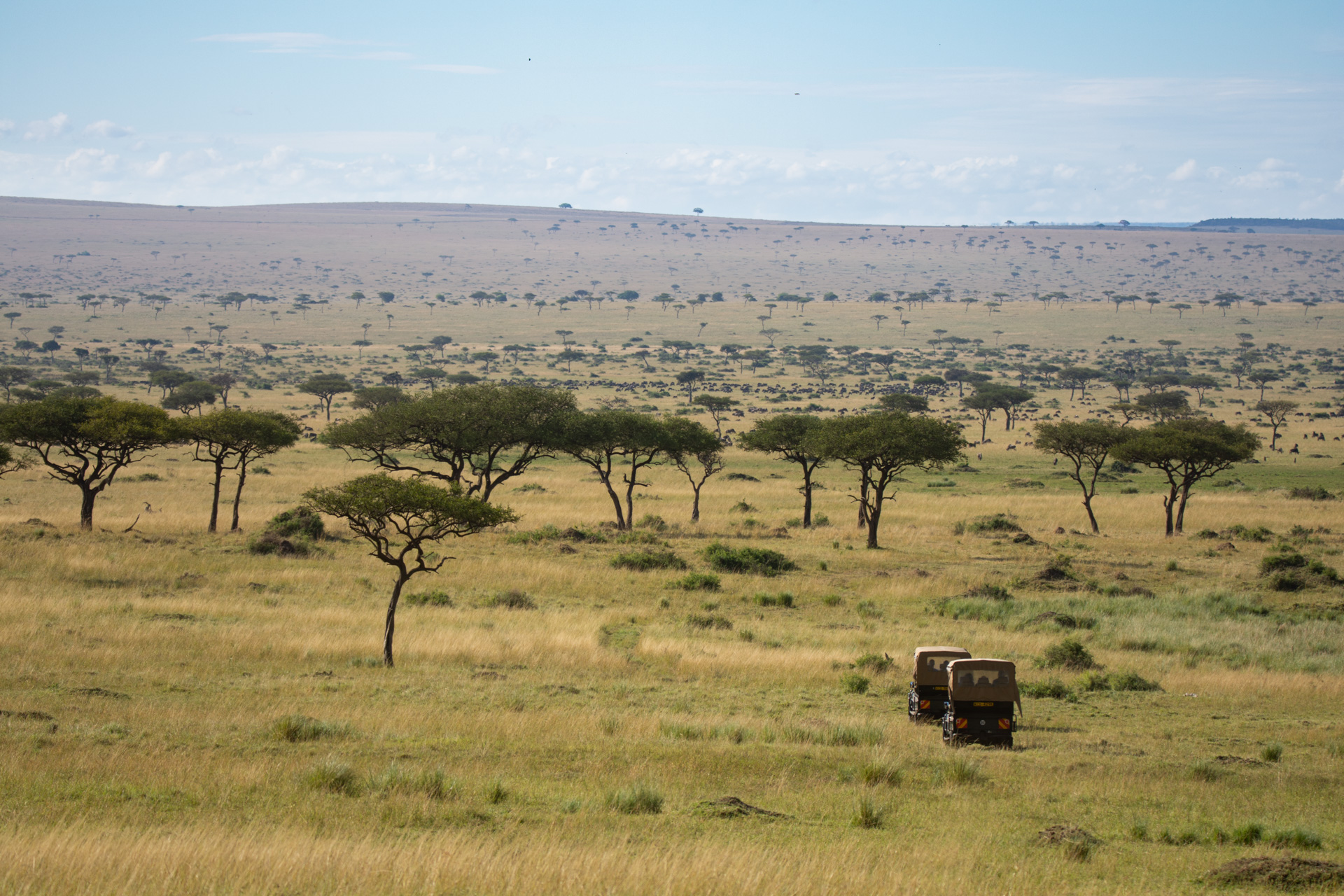 Angama Mara safari guides looking for a cheetah that had been spotted the previous evening. Leaving no tree unchecked. [f 5.0, 1/640, ISO 100]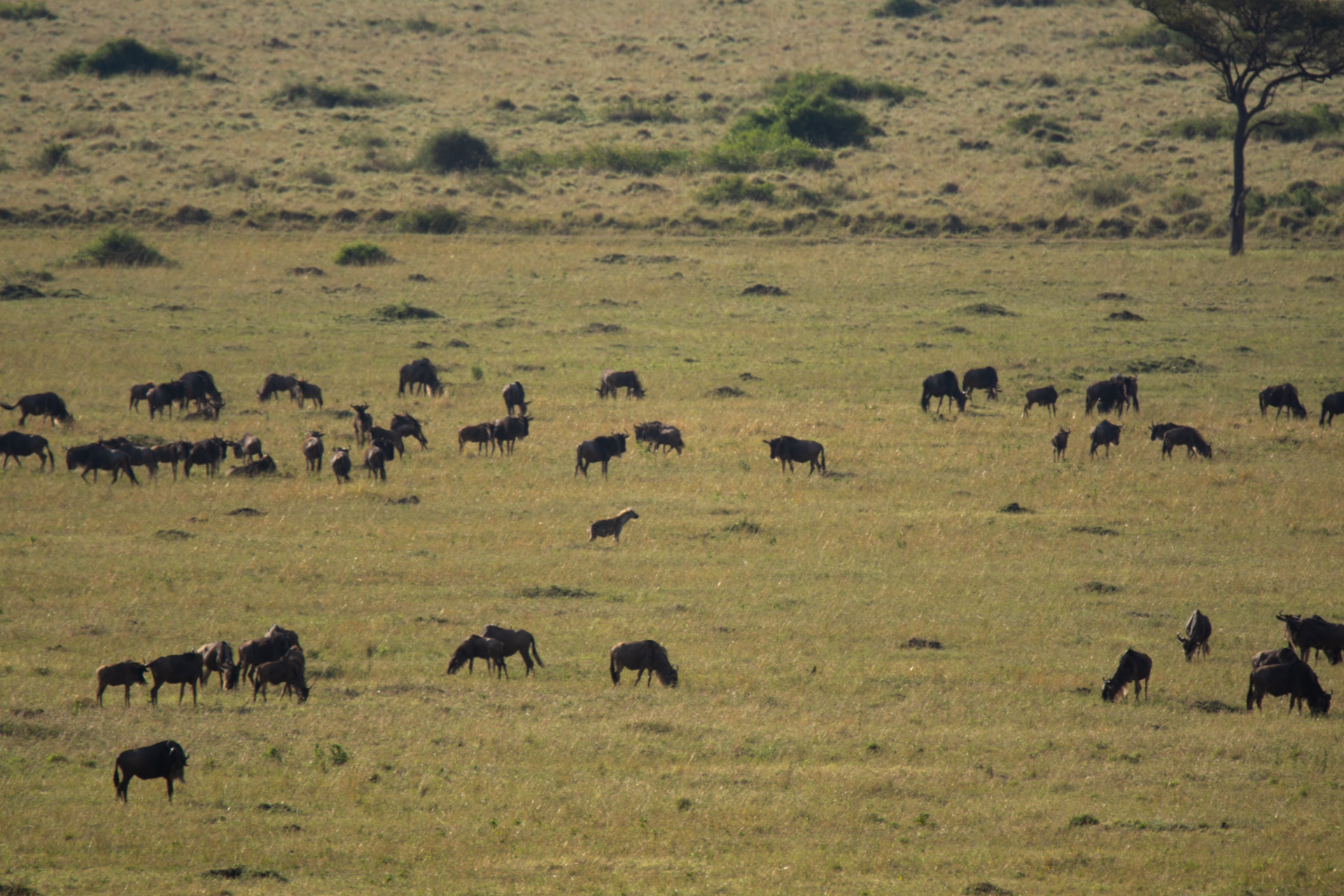 A hyena looking utterly confused after a failed hunting attempt on some warthog. [f 6.3, 1/400, ISO 100, -0.33]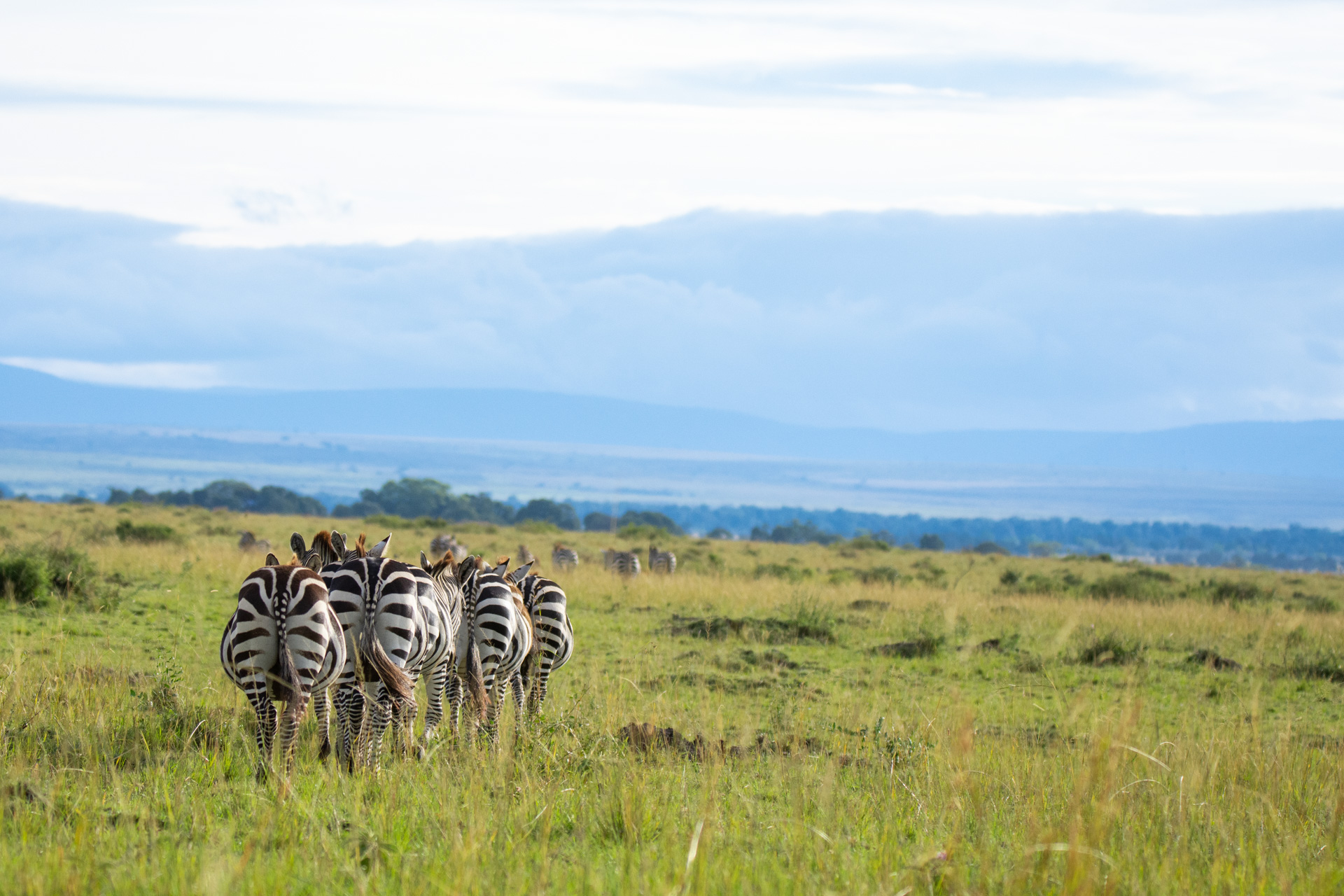 A group of zebra walking in single file. [f 5.6, 1/2000, ISO 500,]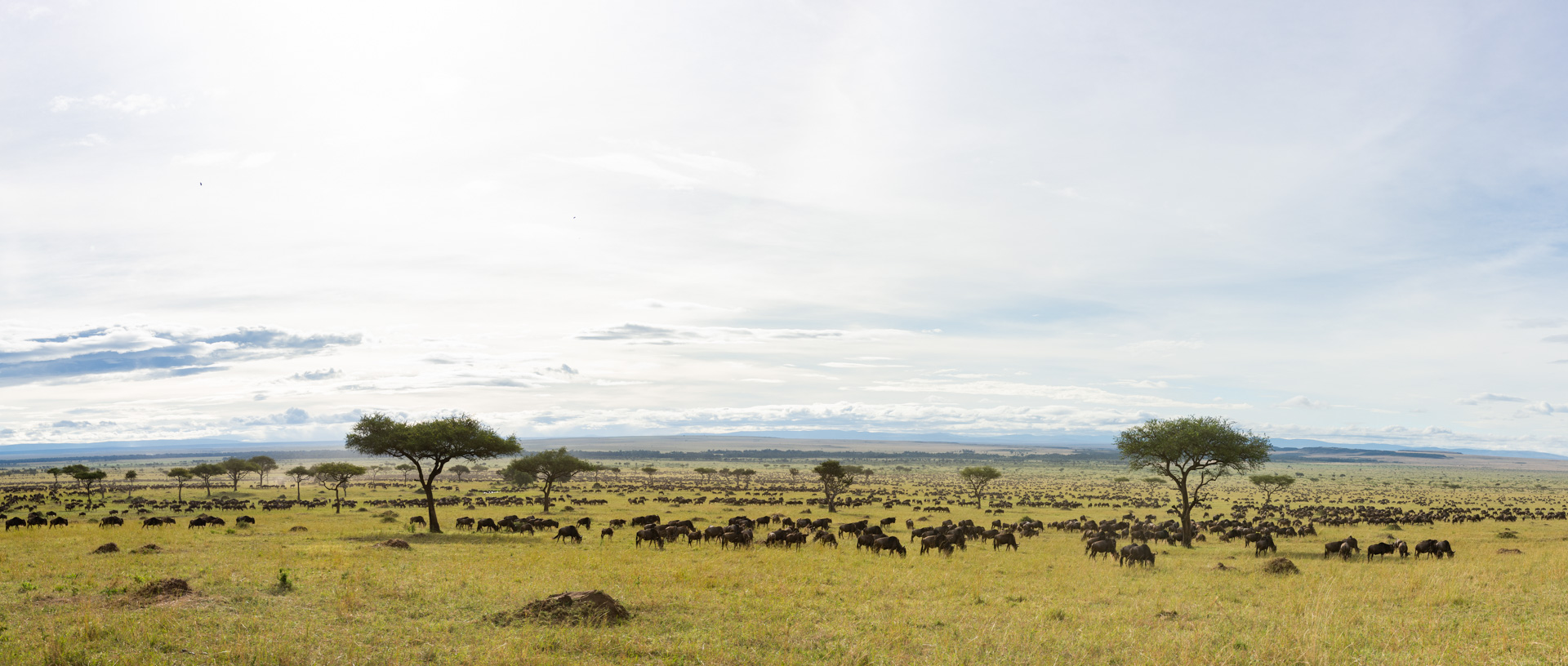 A panorama showing the density of the wildebeest in the Mara at the moment. This barely represents the actual numbers on ground. [f 5.6, 1/2500, ISO 400]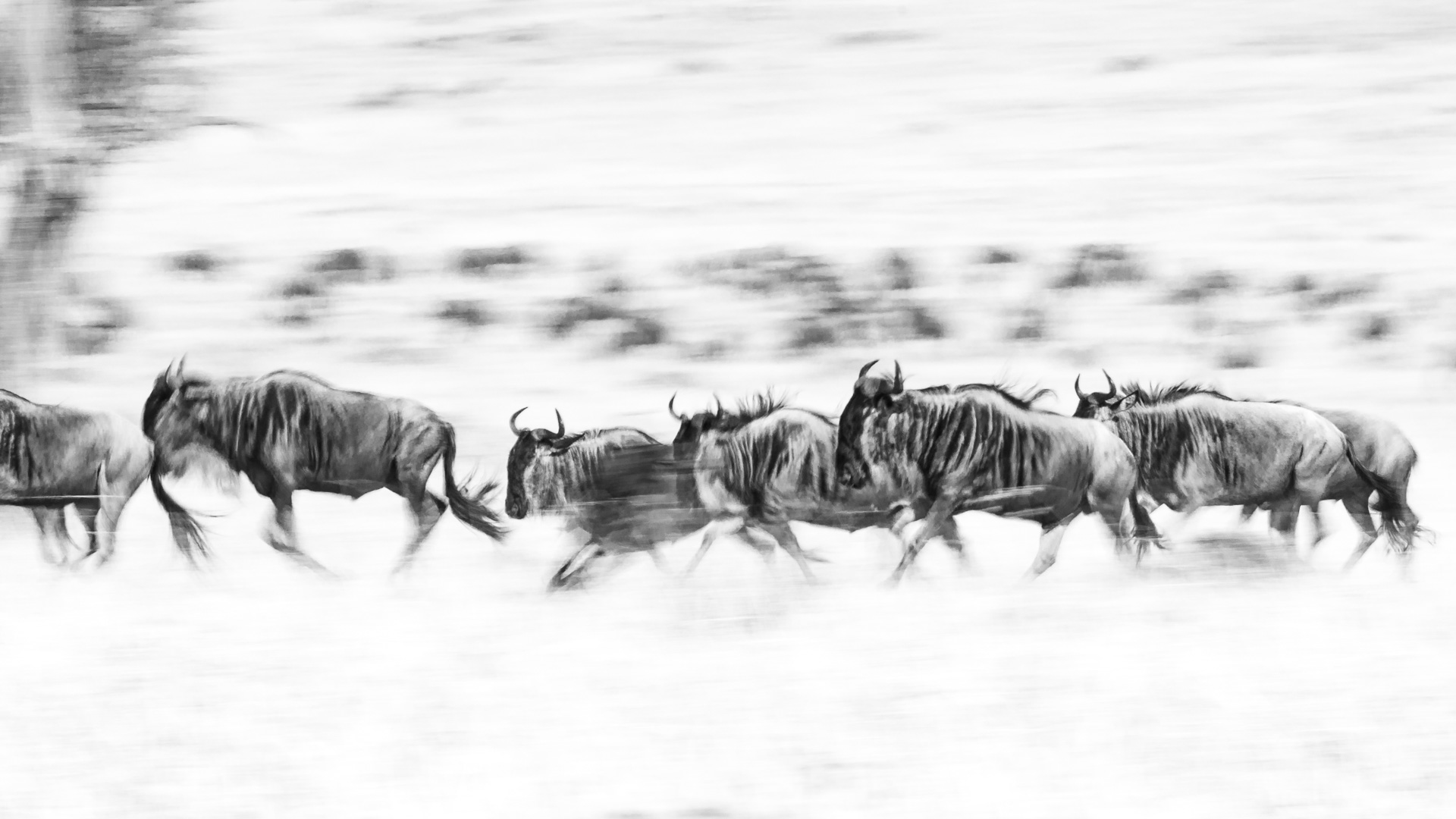 While I love taking panning shots of wildebeest, it certainly isn't an easy task. It takes a lot of practice and a lot of deleting. Here, I had to switch to black and white because in colour, the background was too busy. [f 25.0, 1/25, ISO 100]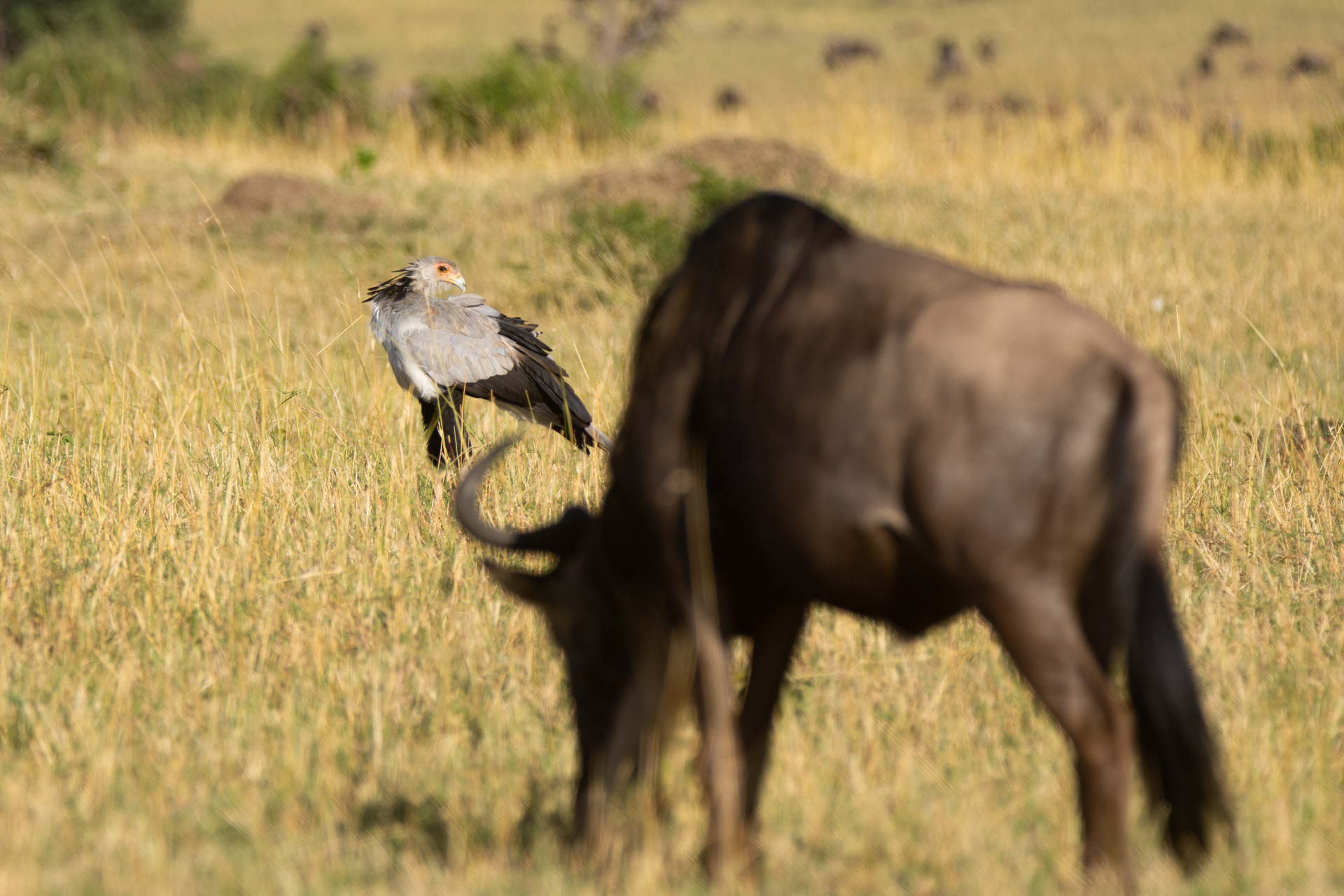 A secretary bird grooming itself in the middle of a wildebeest herd. [f 6.0, 1/640, ISO 100, -0.33]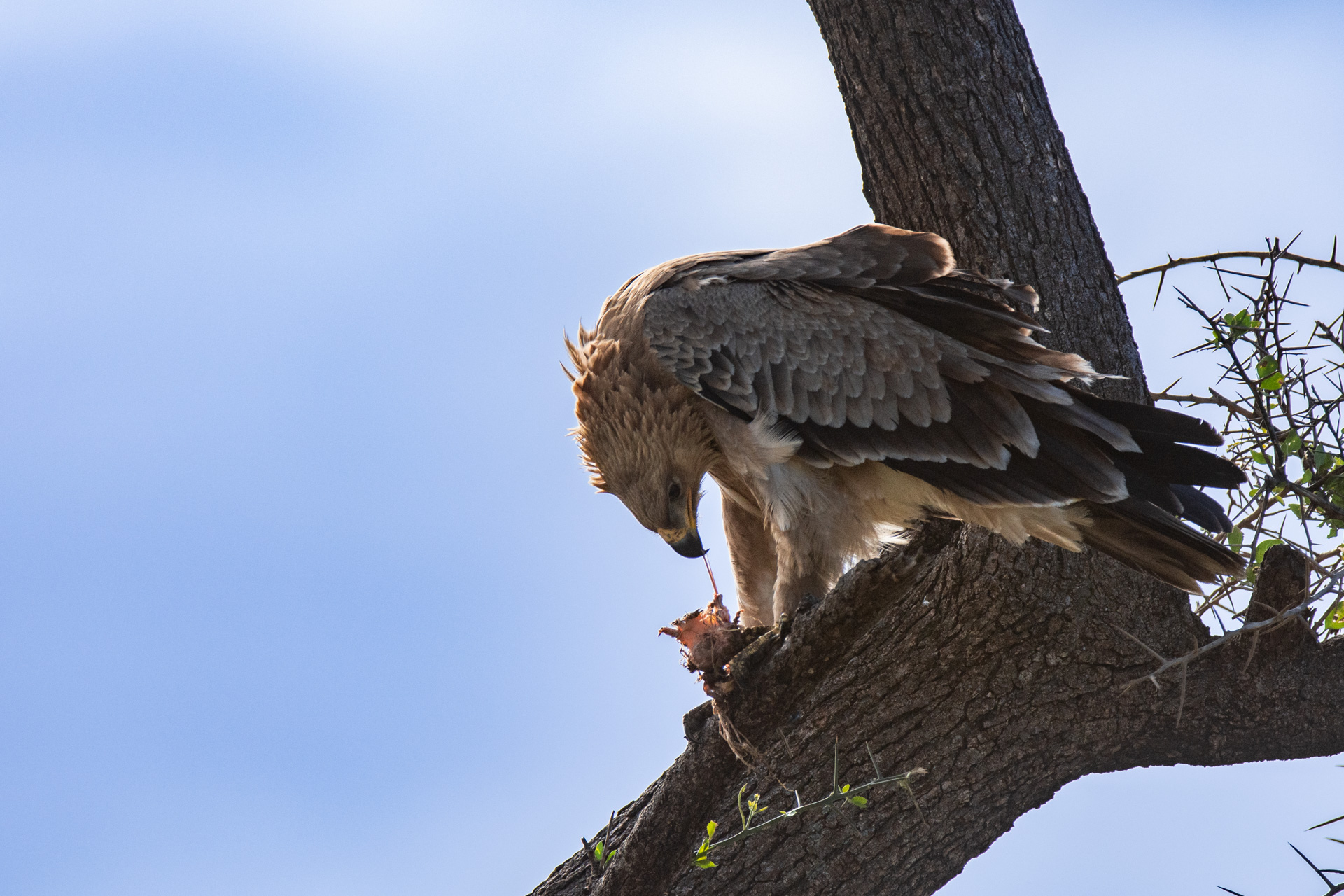 Another interesting bird captured this week was this tawny eagle, feeding on some unidentified prey. [f 6.0, 1/1600, ISO 400,]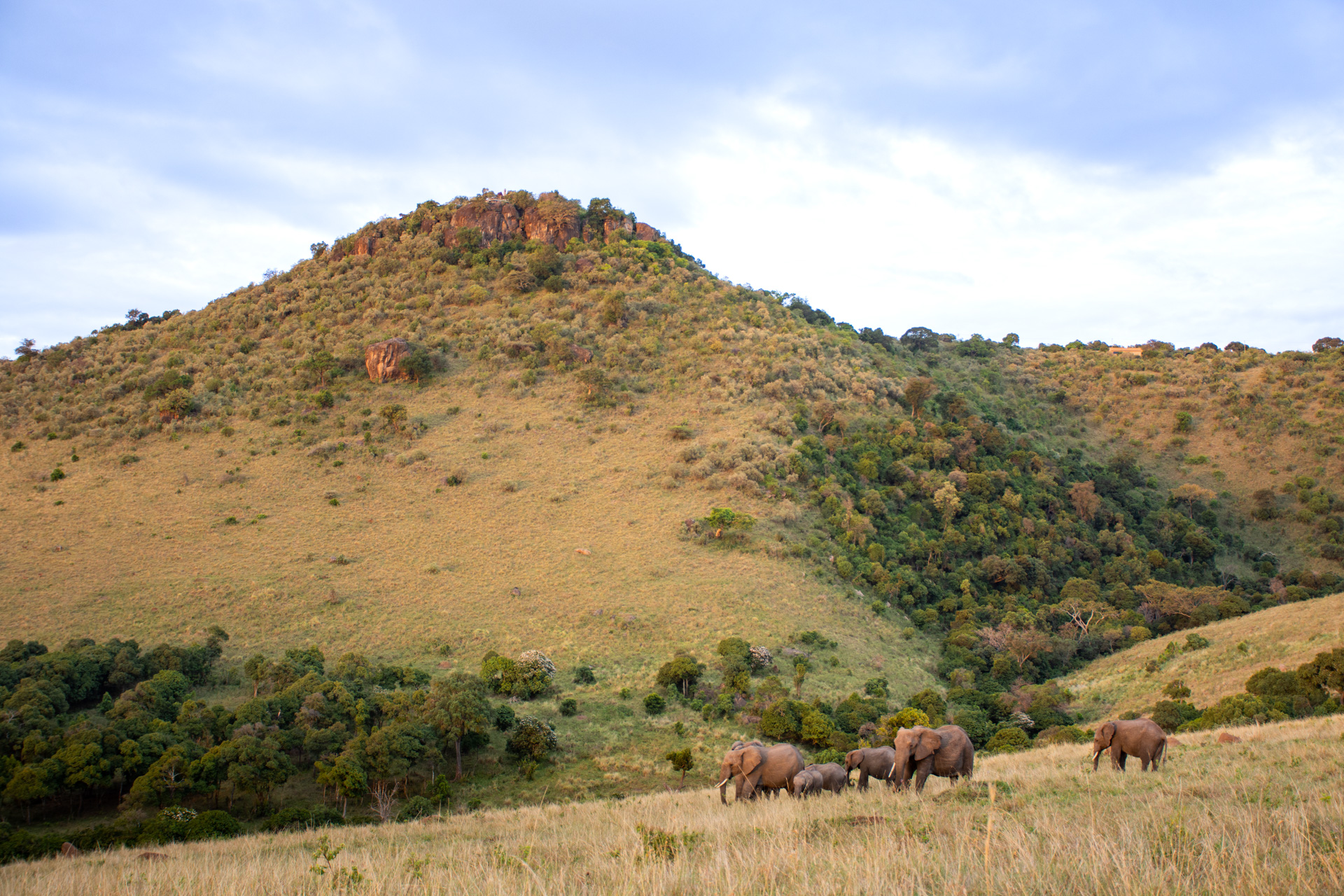 Elephant right under the lodge. I was shocked that each of my three morning game drives this week, these were the only elephant I encountered. I presume they had moved away to get away from the wildebeest. [f 4.5, 1/15, ISO 250, +0.67]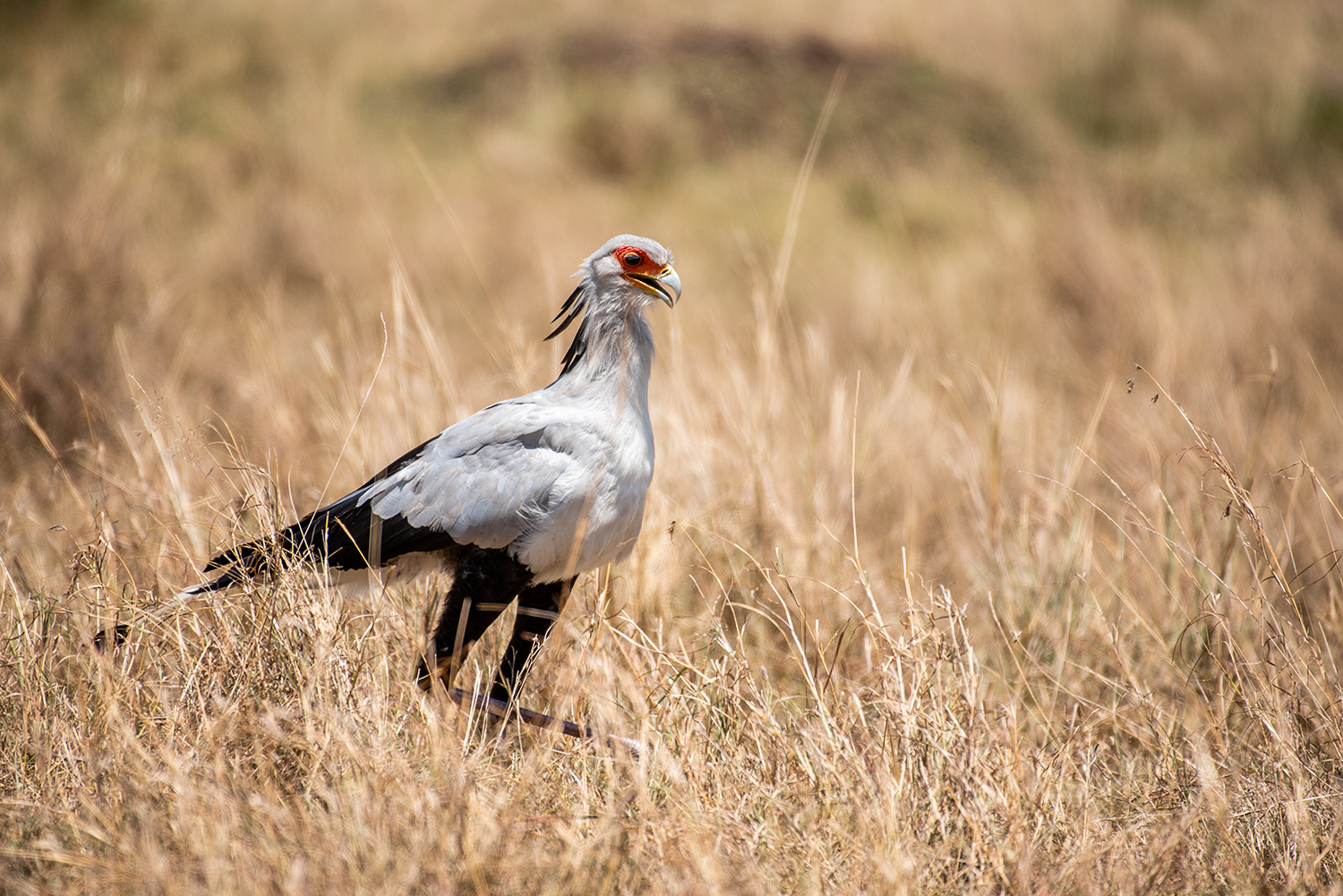 Well-established terrestrial hunters, secretary birds hunt in pairs specialising in killing snakes, small mammals and reptiles. Photographers in the Mara are afforded great viewing of these handsome birds. [f 5.6, 1/800, ISO 200 +0.67]