Let's have a closer look at the Great Migration and consider possible reasons why it may have arrived early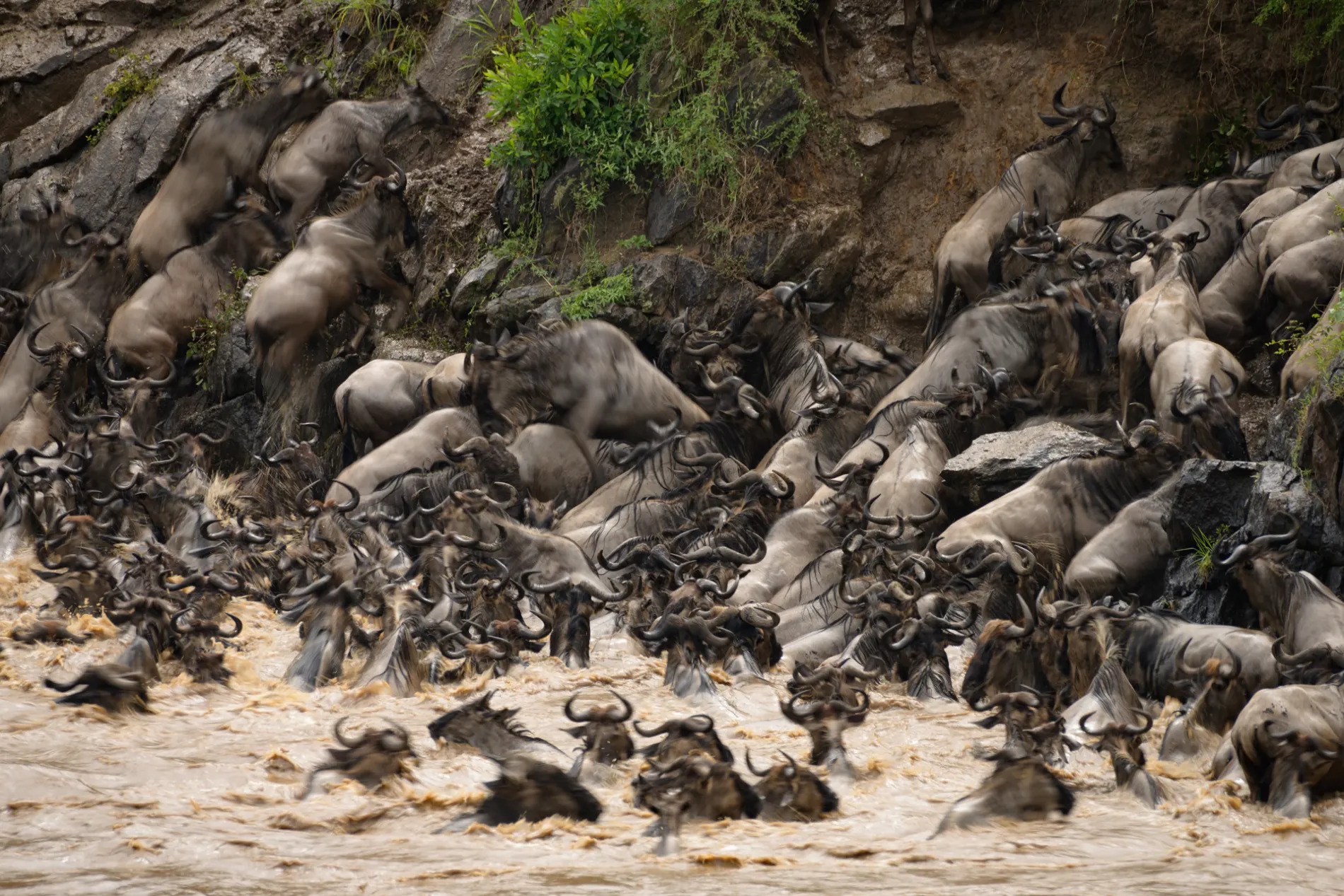 The strength of this blog series is that it acts as a visual diary, allowing us to go back and compare animal movements, sightings and weather conditions from year to year. Much has been in the news and on social media about the this year's early arrival of the Great Migration. After witnessing first hand a gigantic wildebeest crossing of the Mara River this week, I decided to go back through the archives and to try and piece it all together. [f 8, 1/30, ISO 31]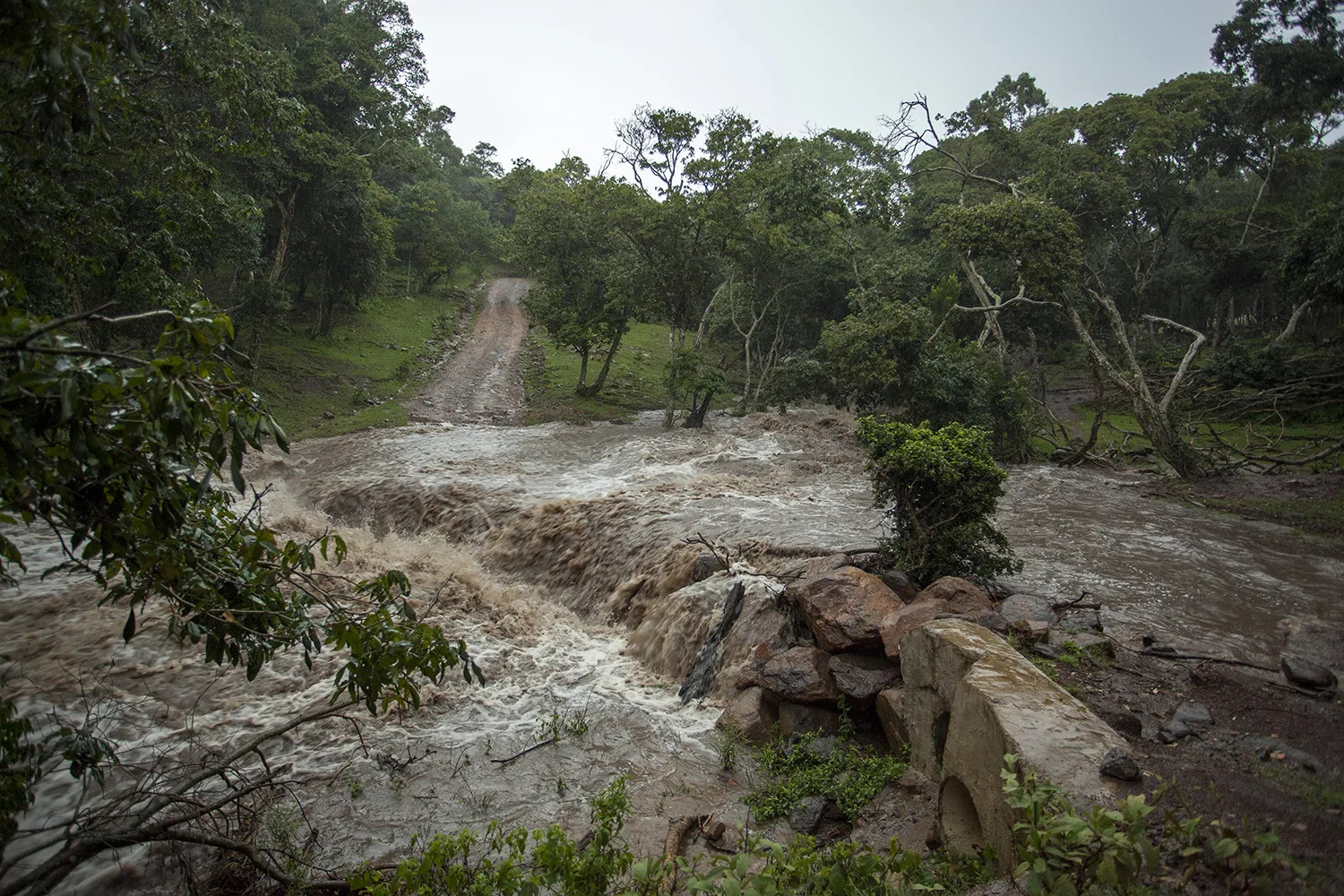 Photograph taken 24 March 2018 [f 4.0, 1/80, ISO 1600]
Last year in late March and early April, we had significant rainfall in the region. The Mara River nearly burst its banks and the roads were regularly under water.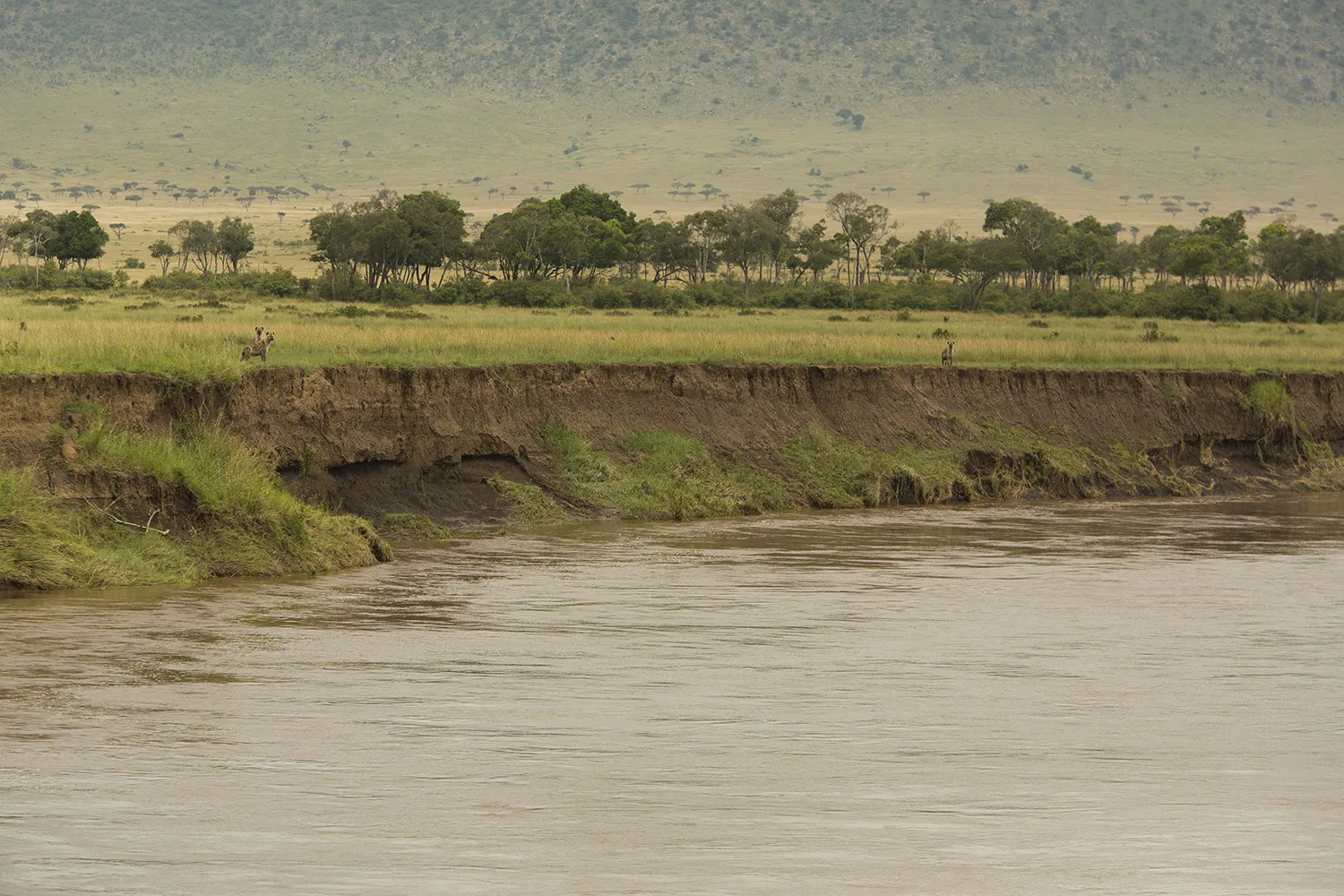 Photograph taken 25 March 2018 [f 5.0, 1/5000, ISO 800]
This year could not have been more different. The rains came very late and we had very dry months of March, April and May. The river dropped to worrying levels and the landscape was parched.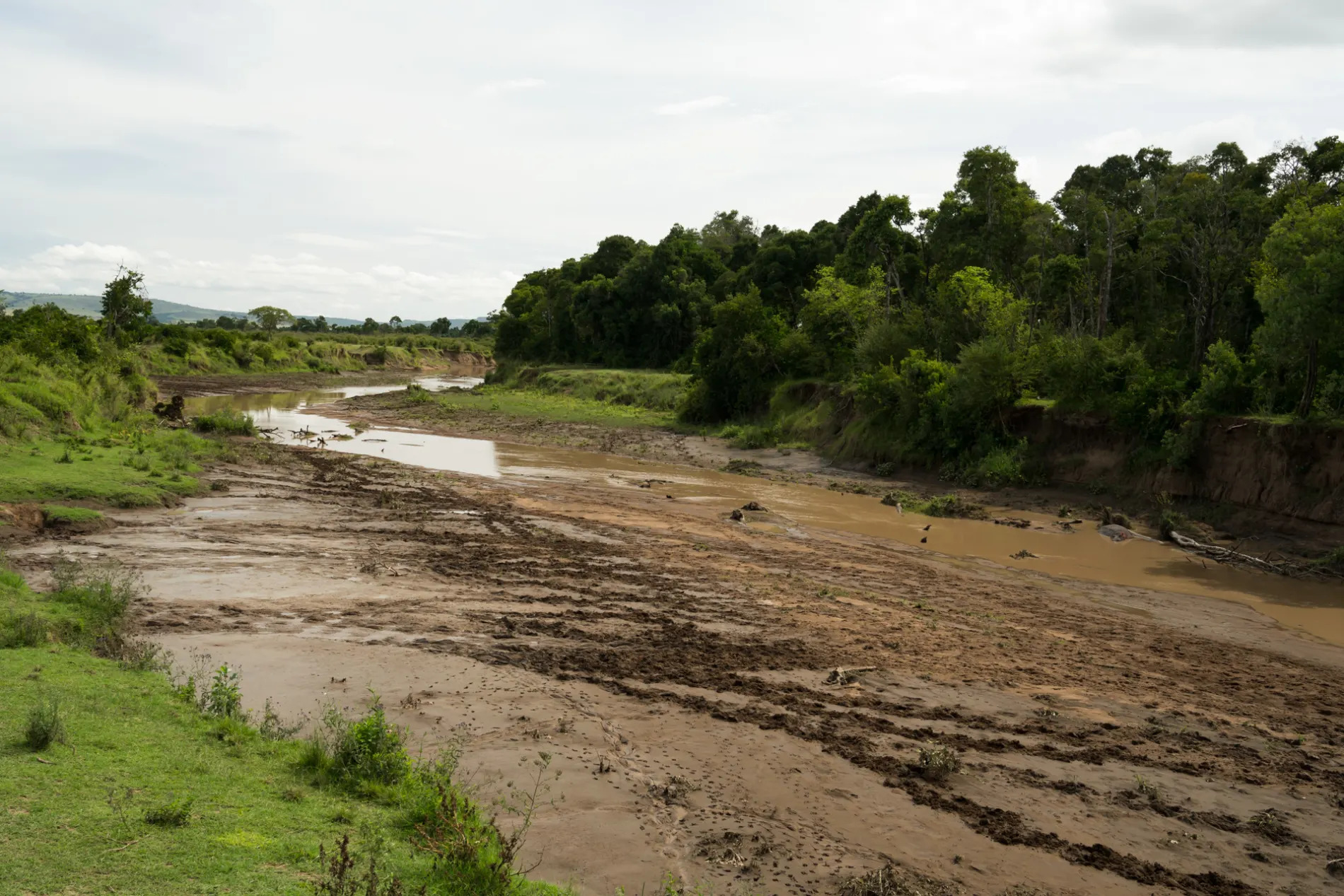 Photograph taken 30 April 2019 [f 7.1, 1/400, ISO 500, +0.67]
This allowed the Mara Conservancy park management to put in two controlled fires in late March, far earlier than they had done back in 2018.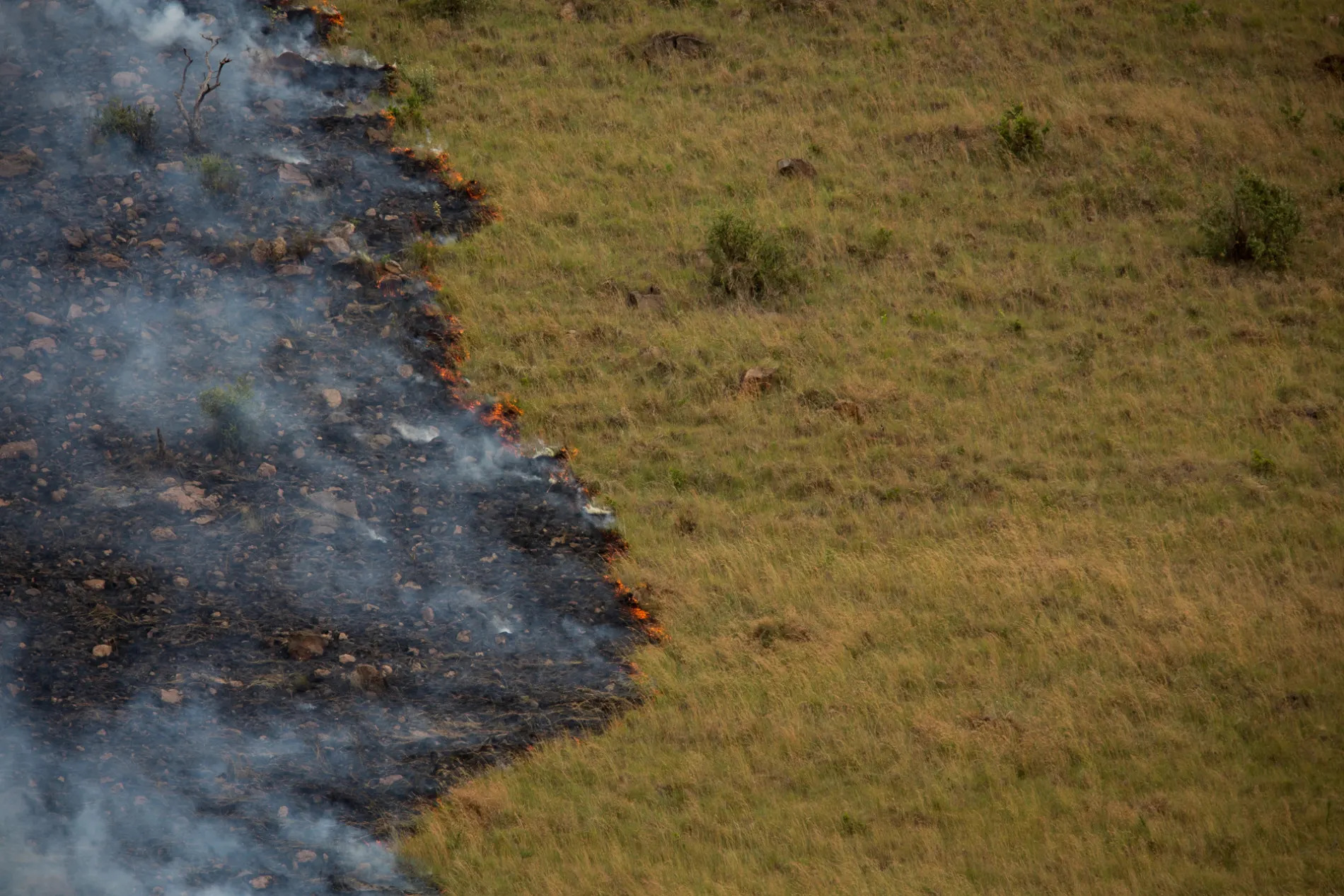 Photograph taken 29 March 2019 [f 4.5, 1/1250, ISO 200]
In comparison, the fires of 2018 were in mid-July – three and a half months later than this year.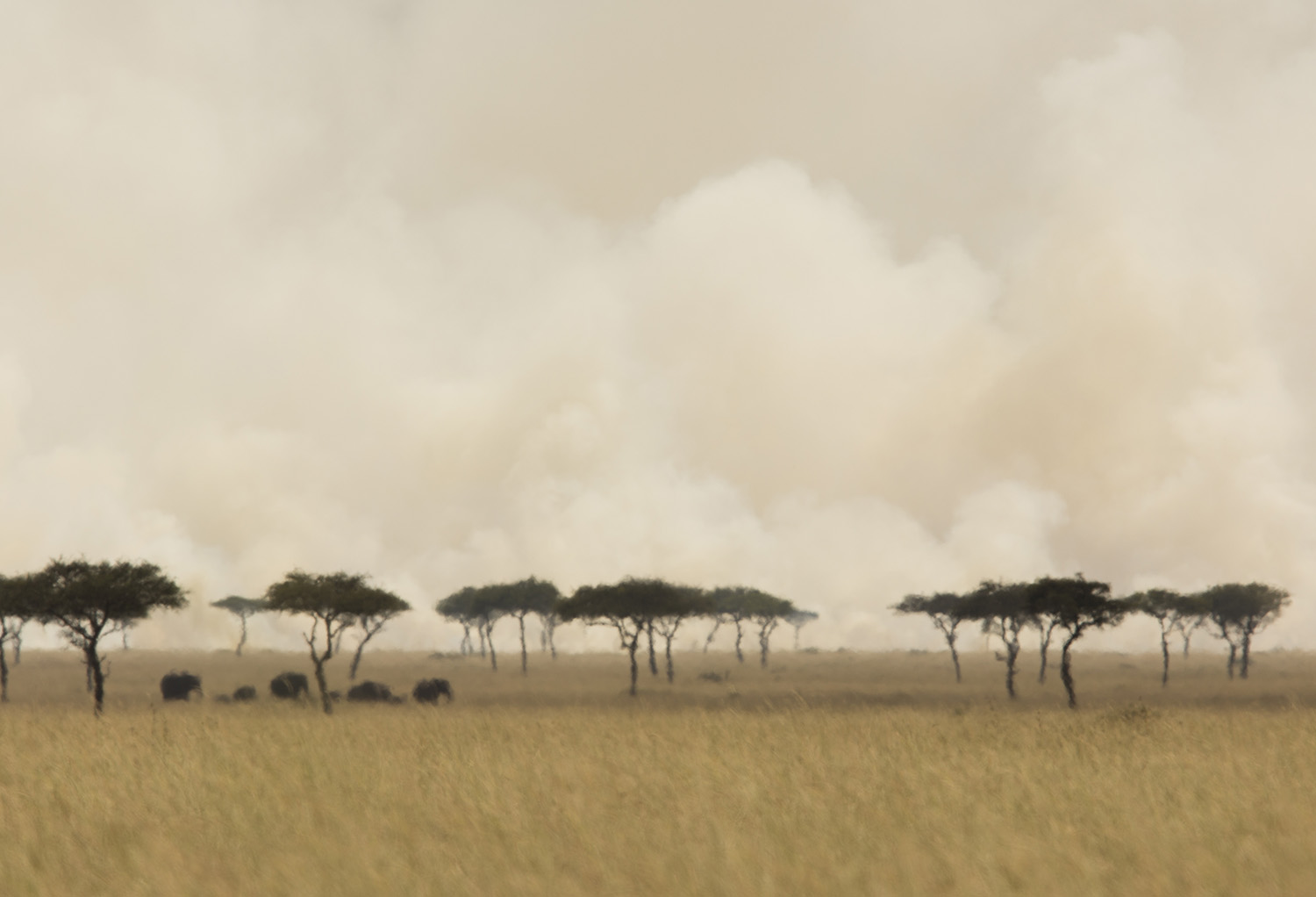 Photograph taken 15 July 2018 [f 9.0, 1/500, ISO 160, +0.67]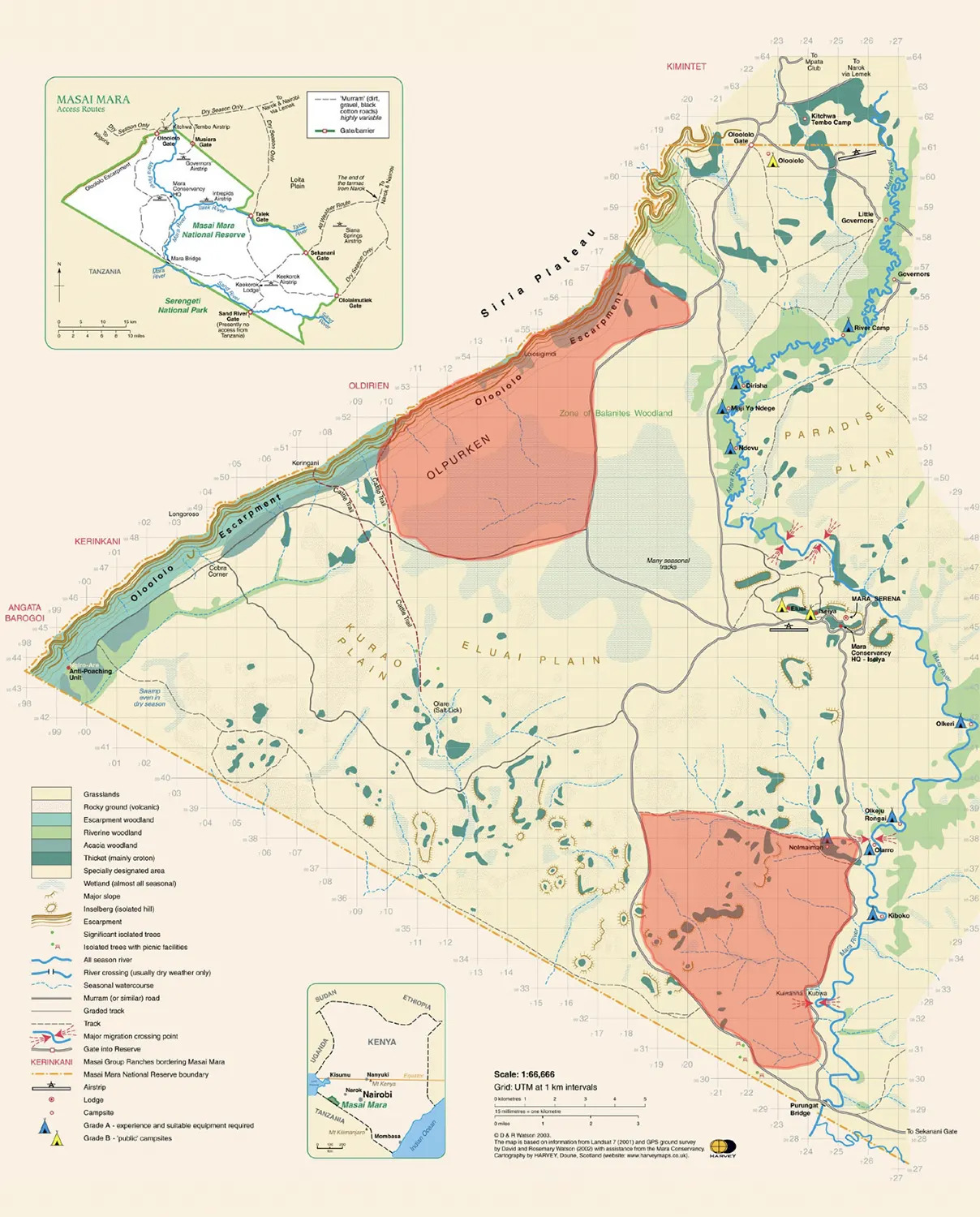 Map showing the rough location of the two controlled burns conducted this year (2019) by the Mara Conservancy.
This year, the rains only truly arrived in late-May and early-June.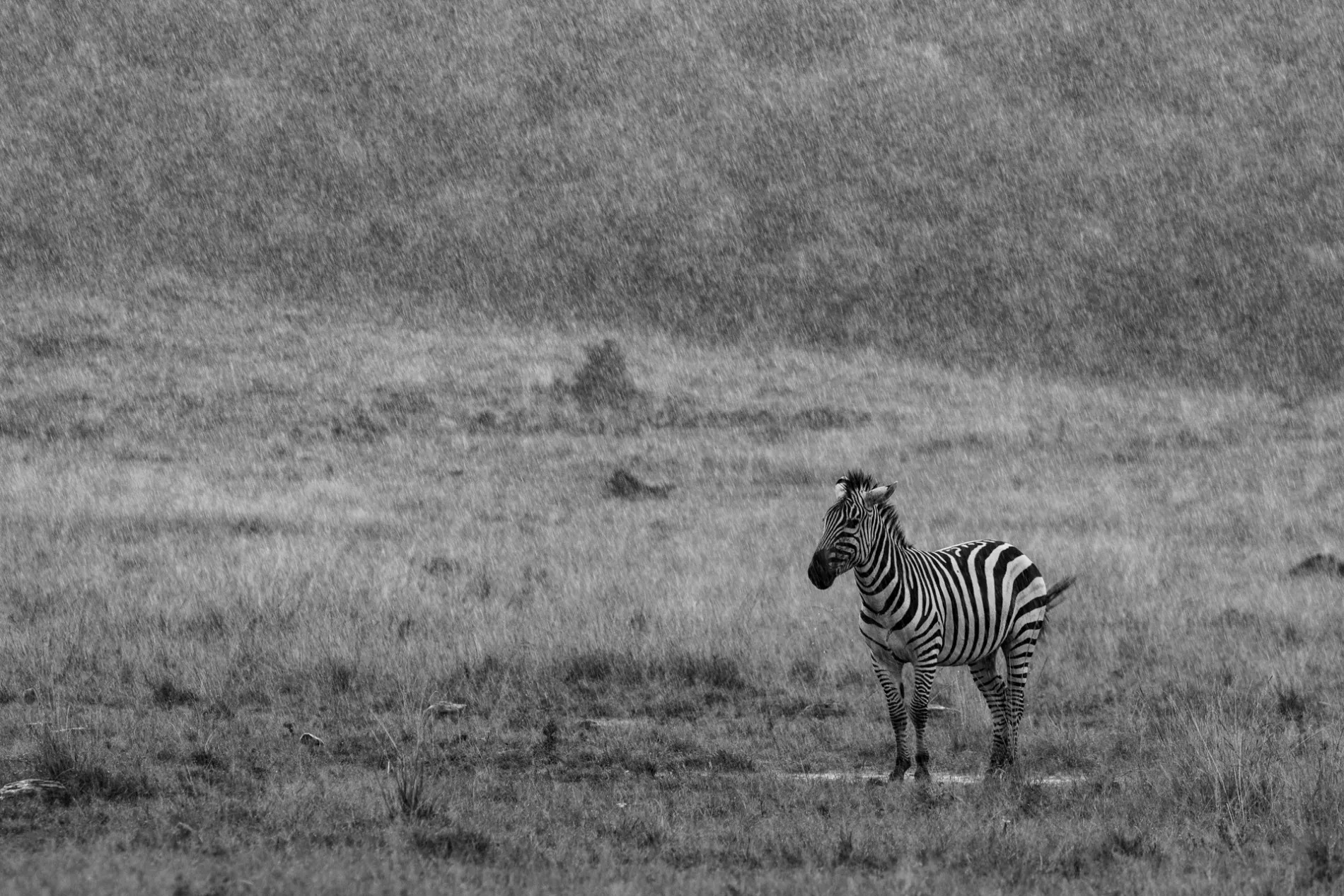 Photograph taken 3 June 2019 by Tyler Davis [f 5.6, 1/250, ISO 200]
It is my opinion that the reason we are seeing such an early migration is that the rains have been extremely late this year. In addition to this, the Mara Conservancy's controlled fires came at good time before the more substantial rains and so we have seen the most incredible green flush. This nutritious grass is wonderfully appealing to herbivores such as topi, zebra and wildebeest.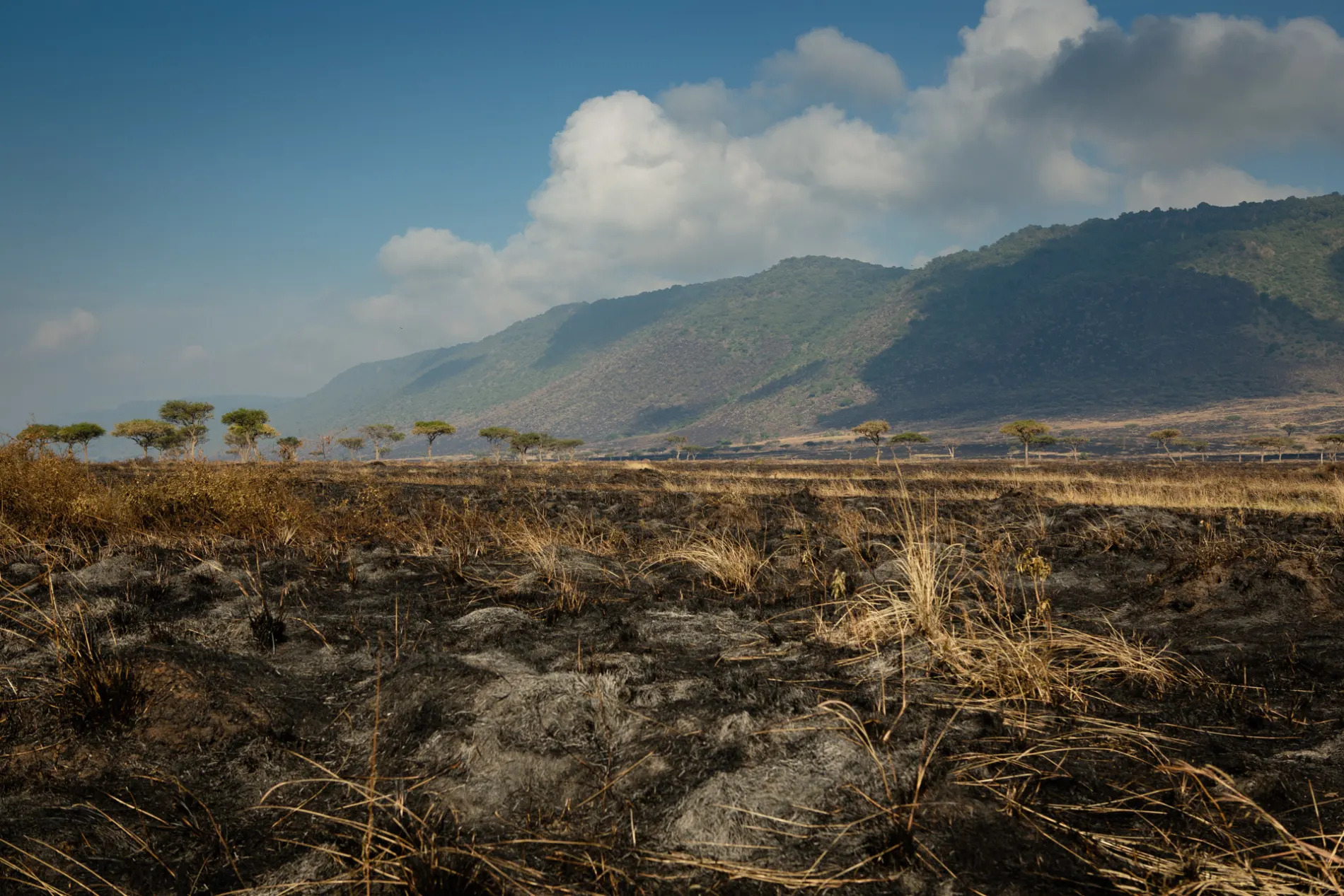 Photograph taken 1 April 2019 [f 8.0, 1/320, ISO 400, +0.33]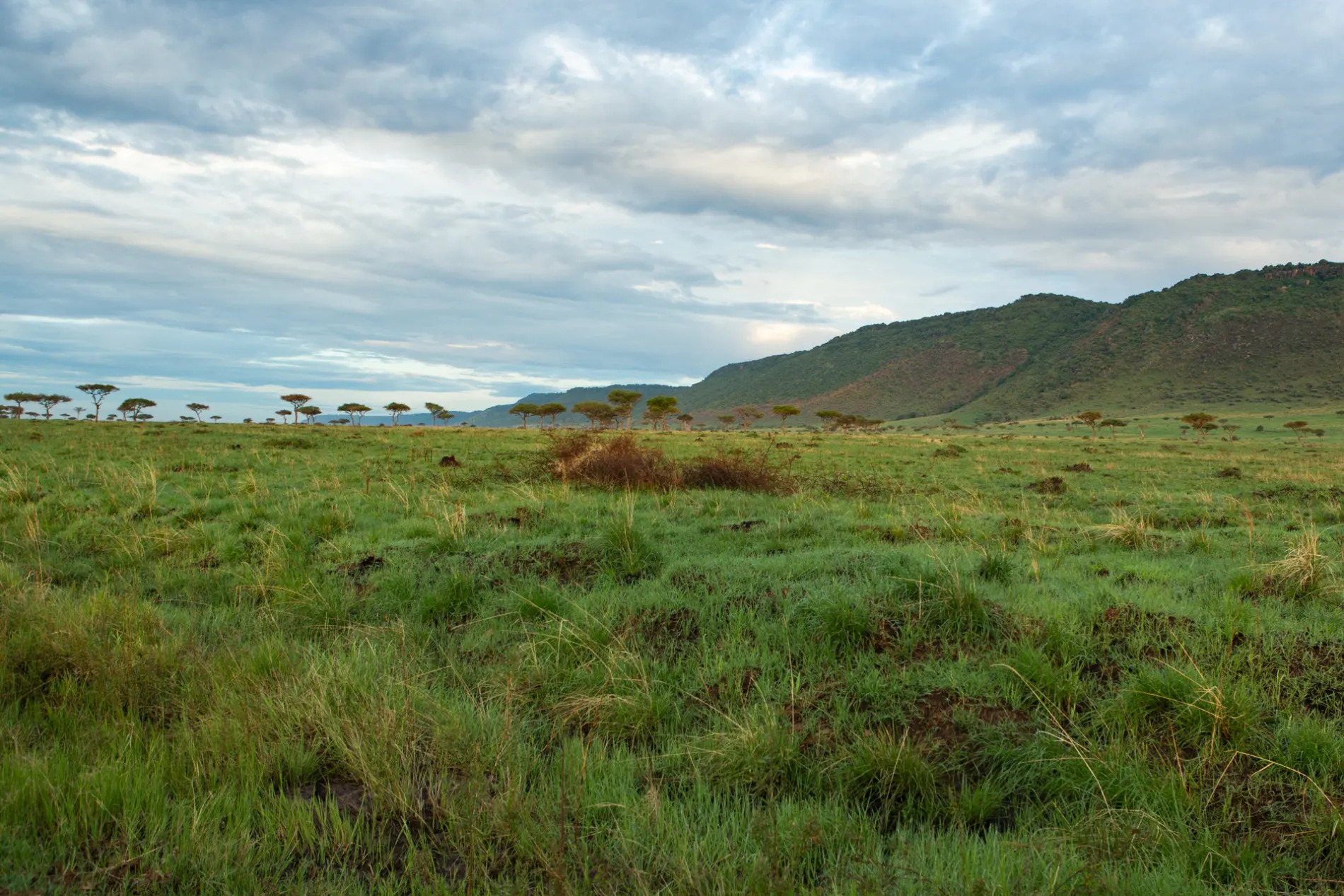 Photograph taken 4 May 2019 [f 5.6, 1/50, ISO 500, +0.67]
You can see how quickly the grass has flourished, and now just over two months after the fires, the landscape is looking fantastic. Back in 2018, the fires were after the main rains, and although there was some rain afterwards, it was not as much as what we have already seen this year. In addition to this, in 2018 there were many fires in the Serengeti around this time, whereas this year there have hardly been any. It is possible that the Serengeti fires last year played a role in delaying the wildebeest movements into the Mara, as they found sufficient grazing in the northern Serengeti.
It could be a mixture of reasons, but regardless of why it has happened, it is fascinating to see. Last year, my first sighting of a crossing was on the 20th of July and this was a very small crossing and involved largely zebra.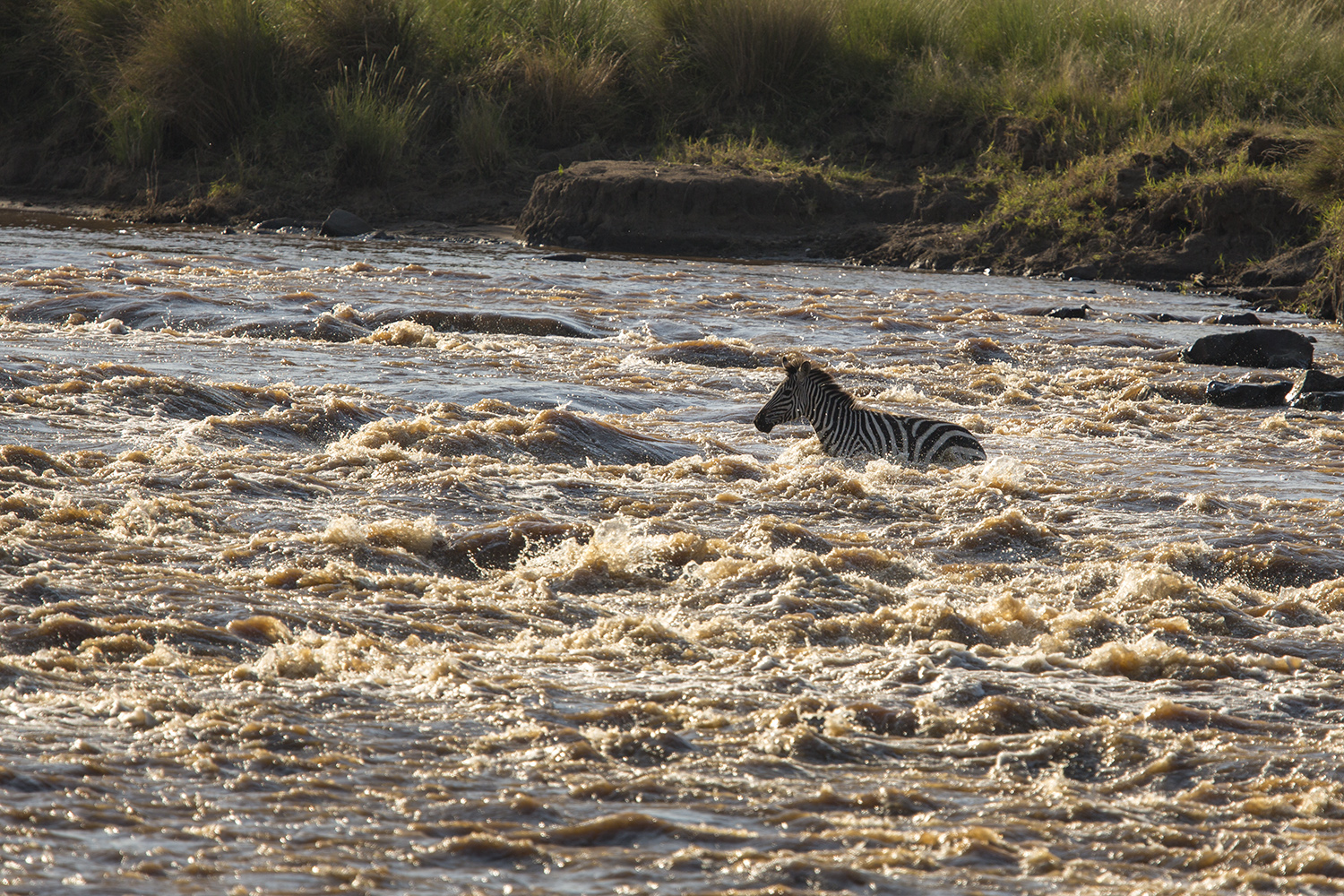 Photograph taken 20 July 2018 [f 4.5, 1/1000, ISO 100, +0.33]
It was only in very late July that we were starting to see the large-scale wildebeest arriving into the Mara Conservancy.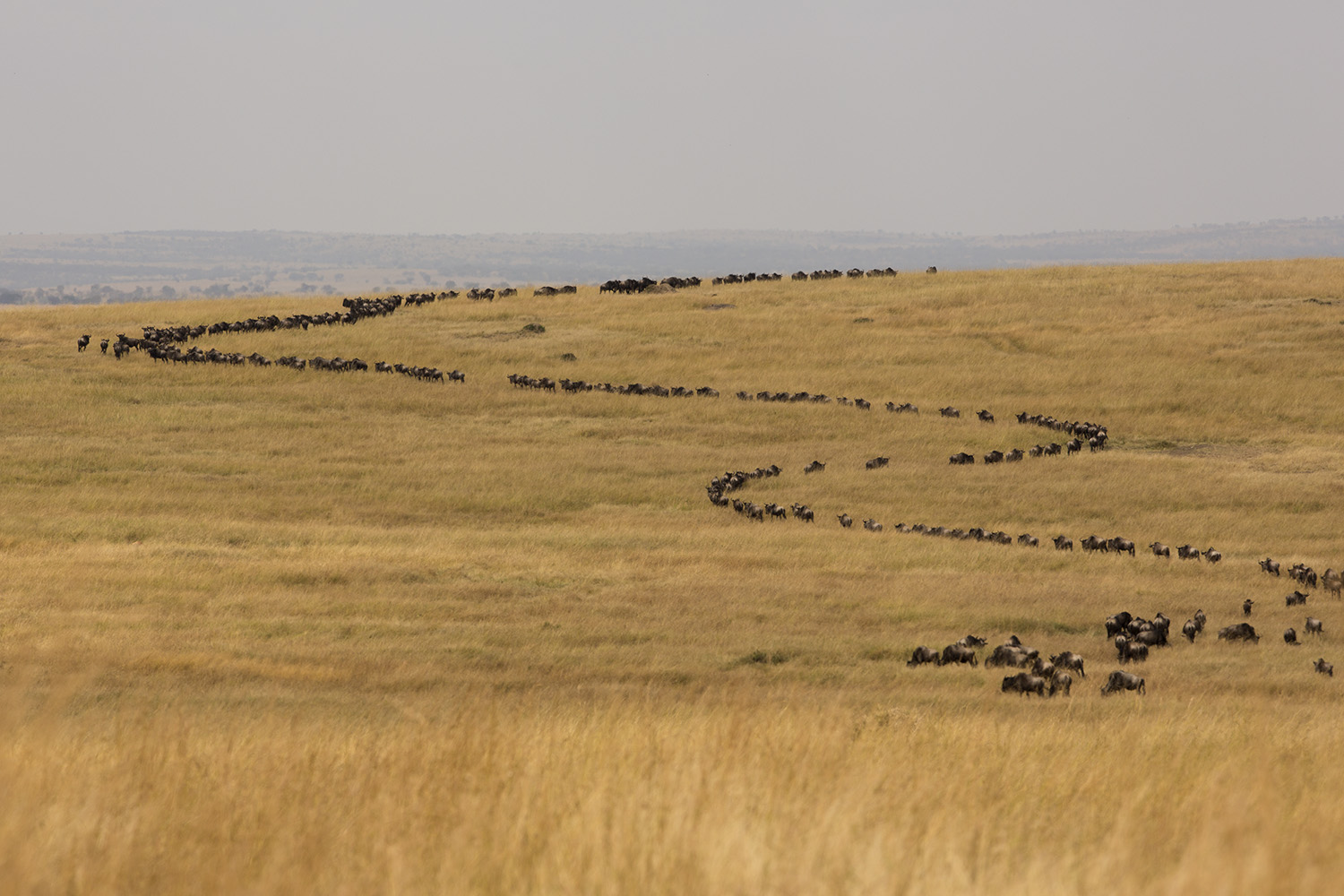 Photograph taken 29 July 2018 [f 8.0, 1/800, ISO 200]
And then it wasn't until early August that we started seeing the truly chaotic river crossings.
Photograph taken 3 August 2018 [f 5.6, 1/1250, ISO 640]
This year, we witnessed a sudden surge of wildebeest into the Mara in early June. This is almost two months early. And then this week we started seeing the most incredible of crossings with huge numbers of wildebeest. Not only did the scenes amaze me, but I was confused by the direction they were heading. Crossings were taking place in both directions and it was very obvious the wildebeest had no clue where they were meant to be.
The Mara is suddenly a hive of animal activity, more so than it normally is – which is saying a lot. The various lion prides are feasting on the wildebeest and there is action in every direction.
The following are a few of the photographs I took on a single drive this week – it is extraordinary.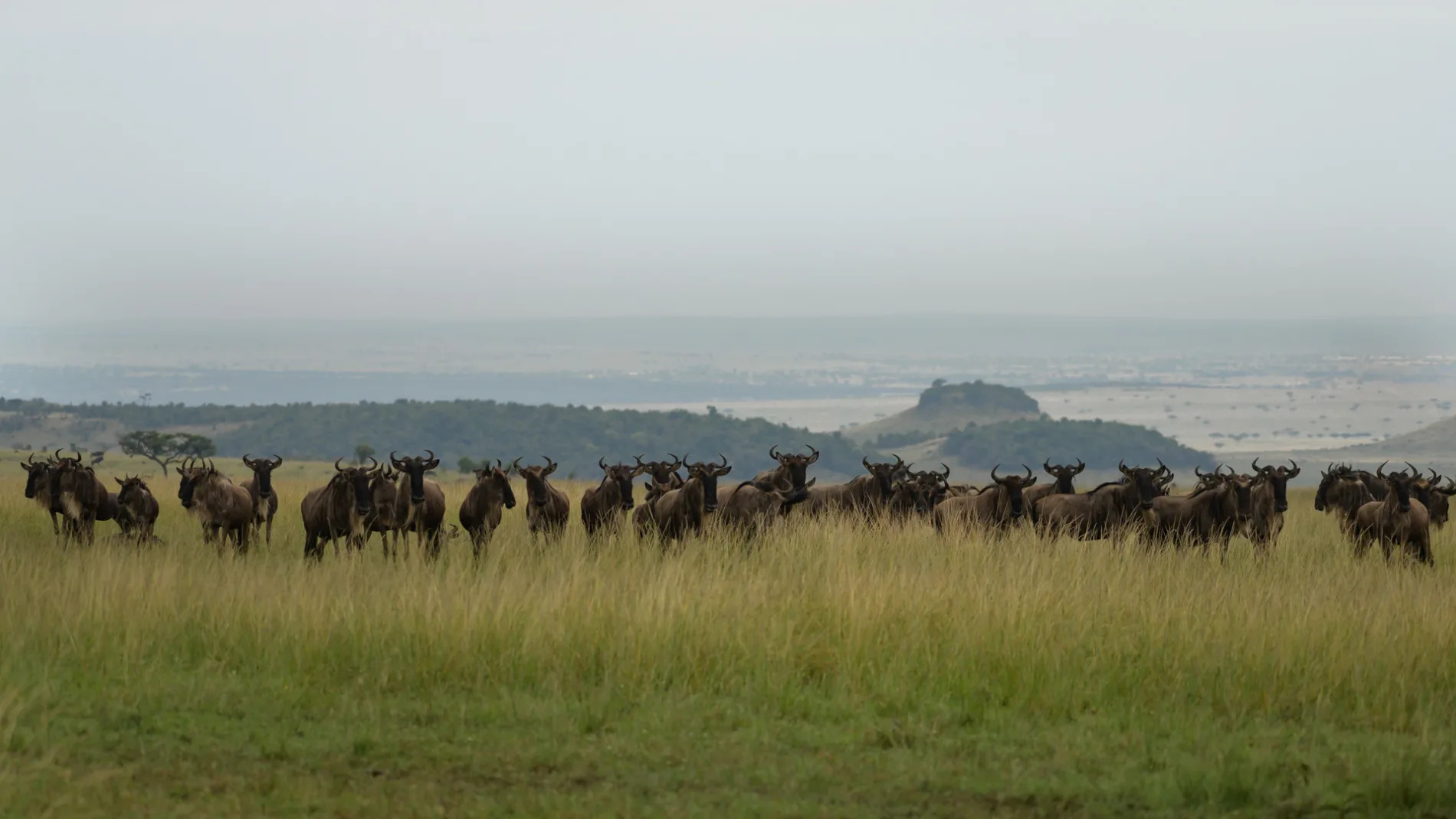 [f 5.6, 1/1000, ISO 640, +0.33]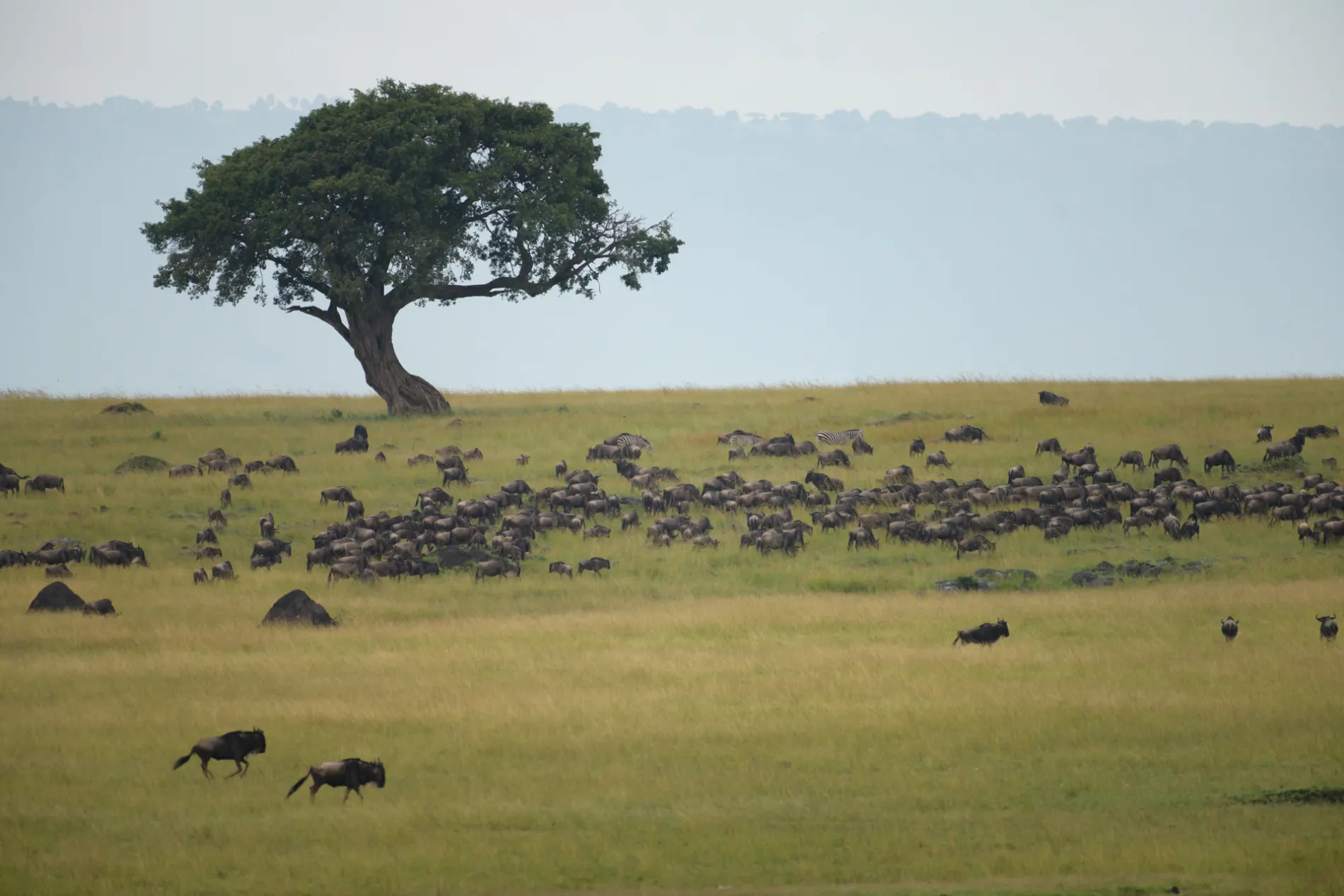 [f 5.6, 1/400, ISO 640, +0.33]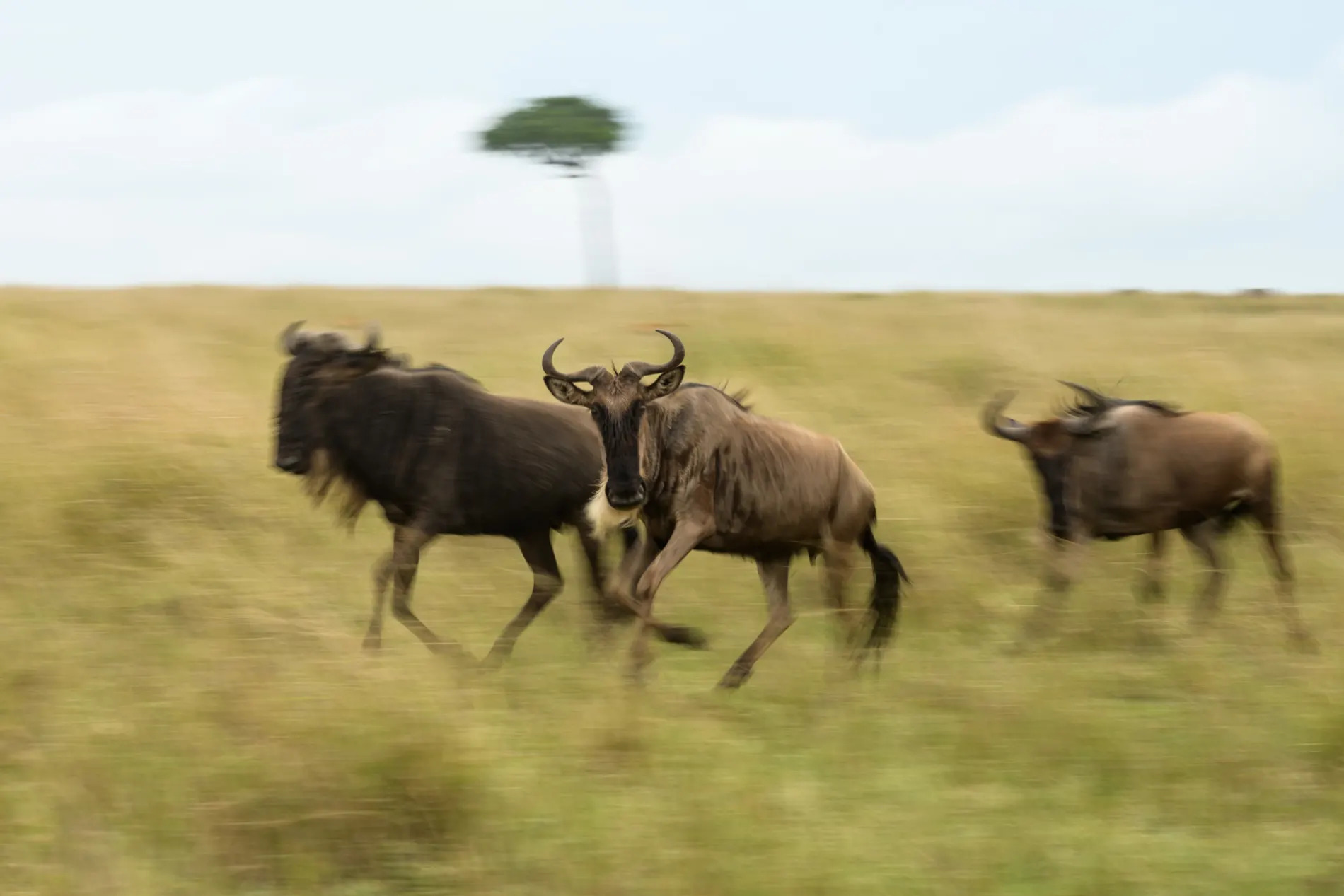 [f 14, 1/30, ISO 80, -0.33]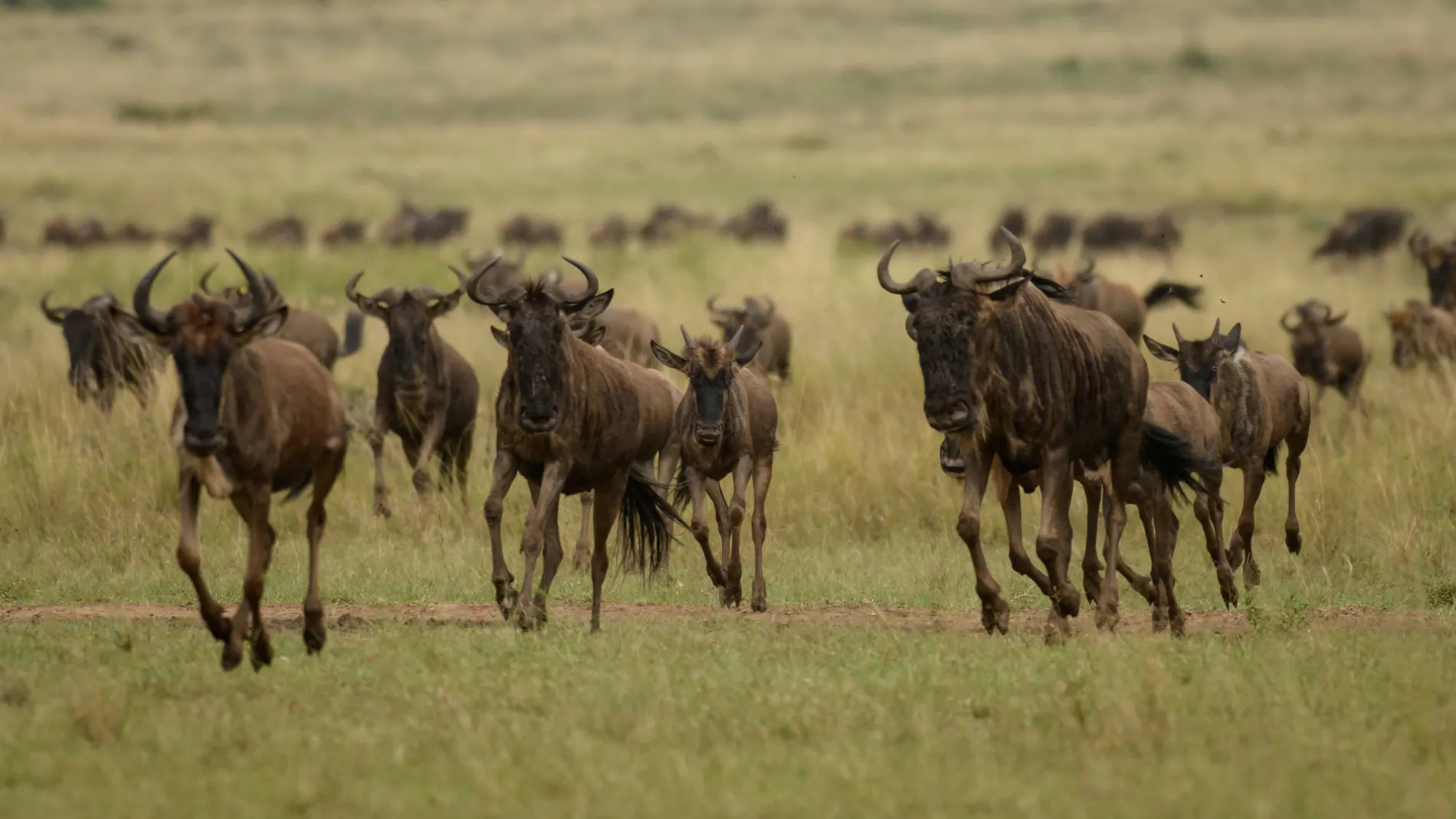 [f 5.6, 1/1000, ISO 250]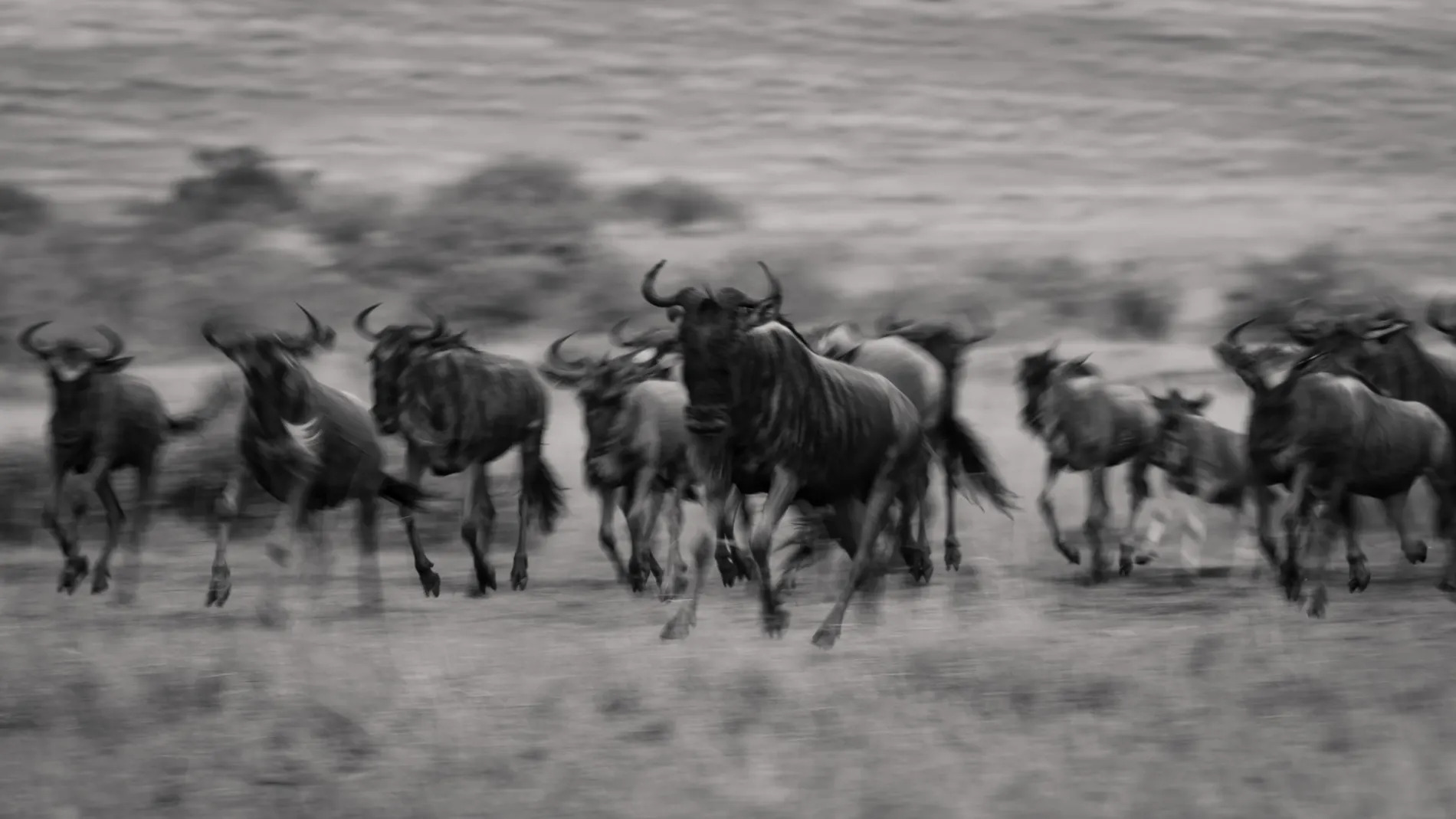 [f 16, 1/30, ISO 64]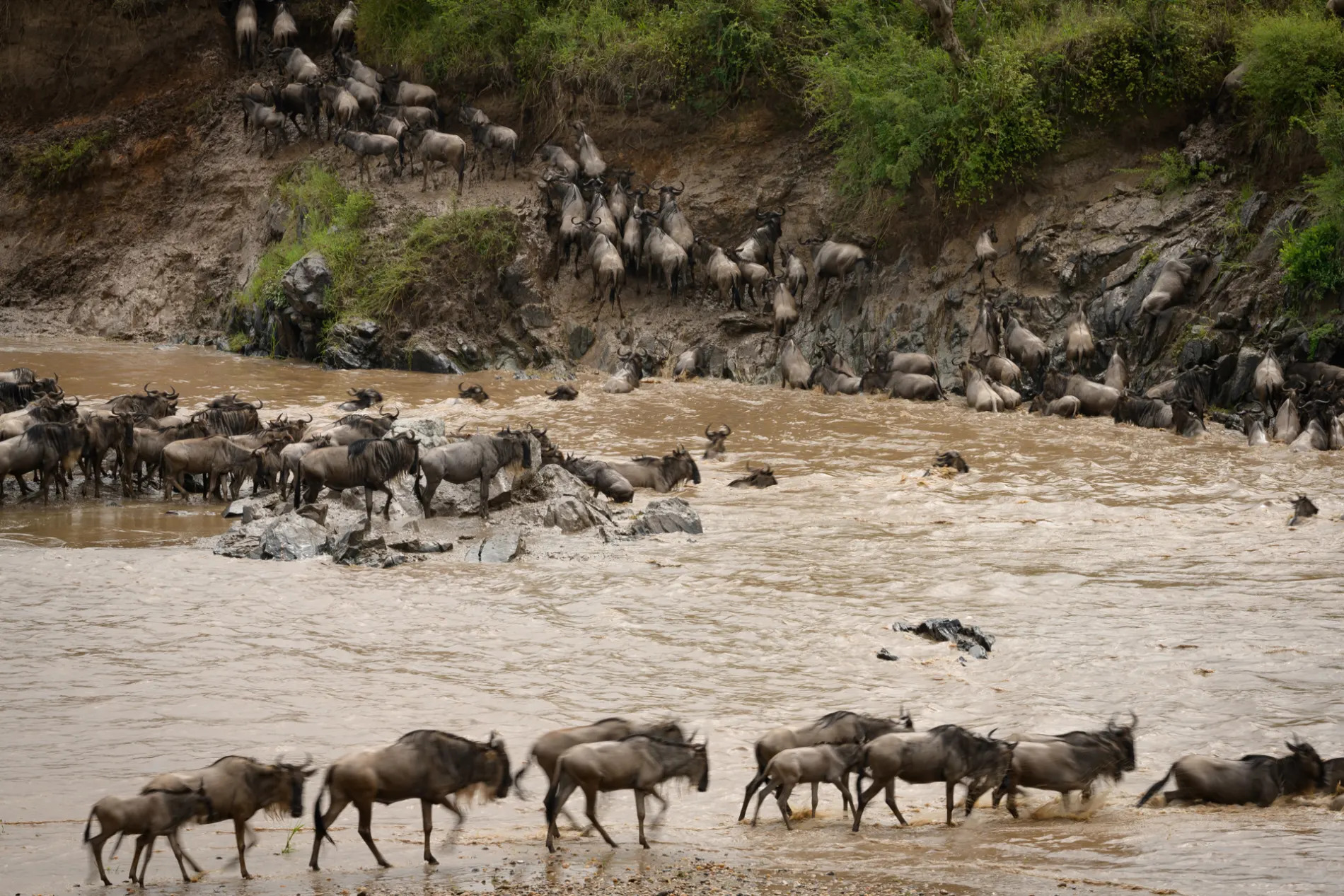 [f 16, 1/30, ISO 64]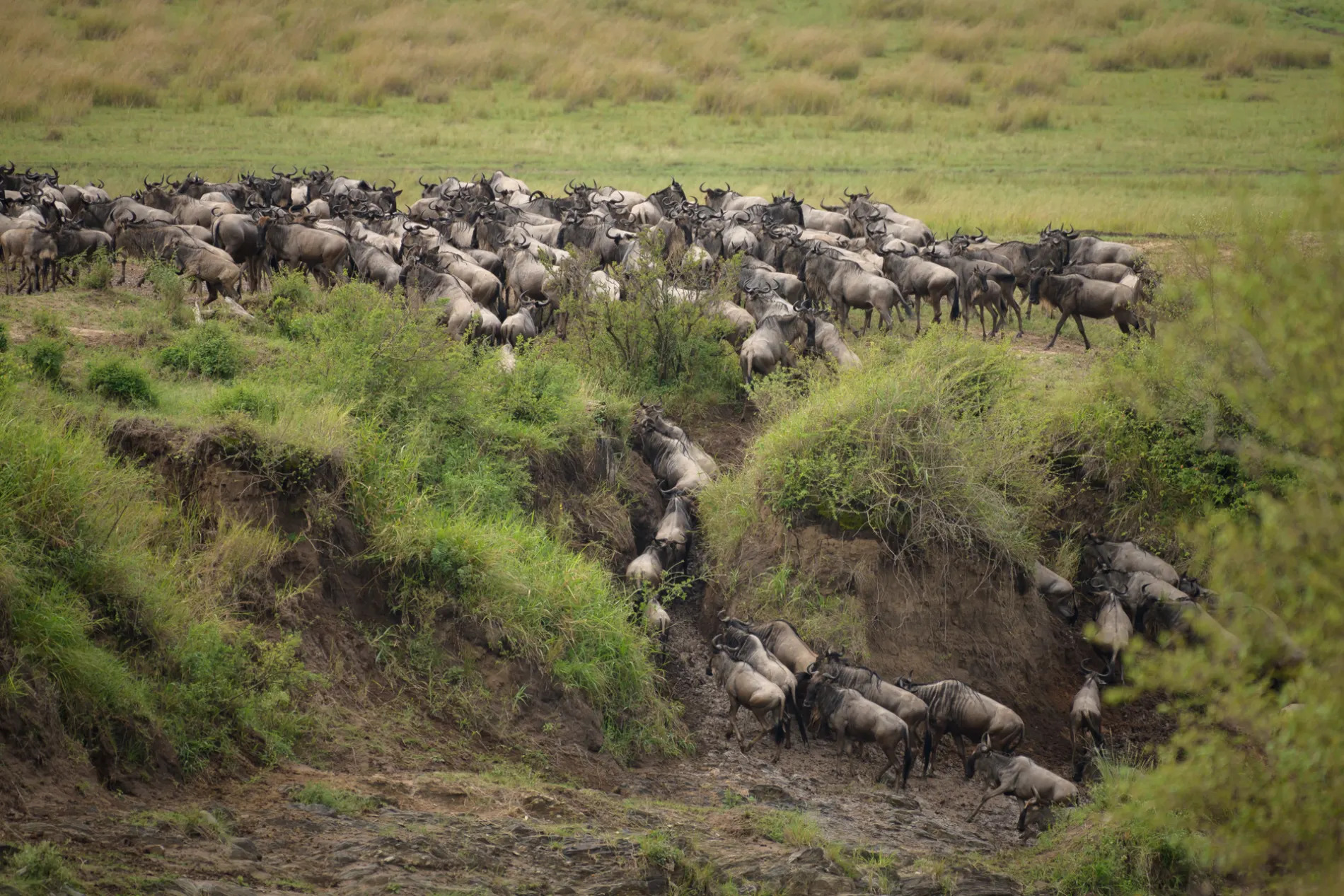 [f 5.6, 1/200, ISO 125]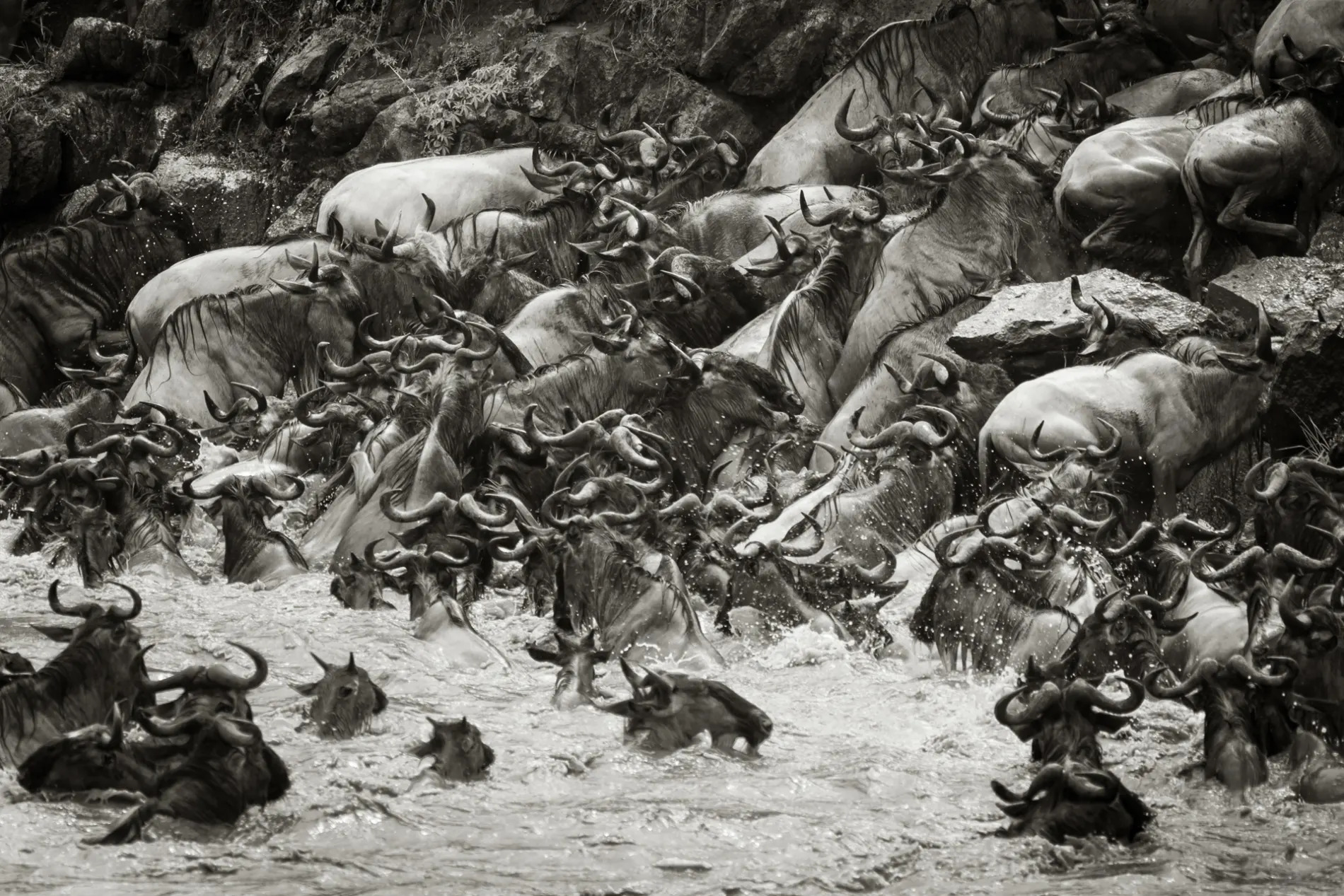 [f 5.6, 1/320, ISO 250]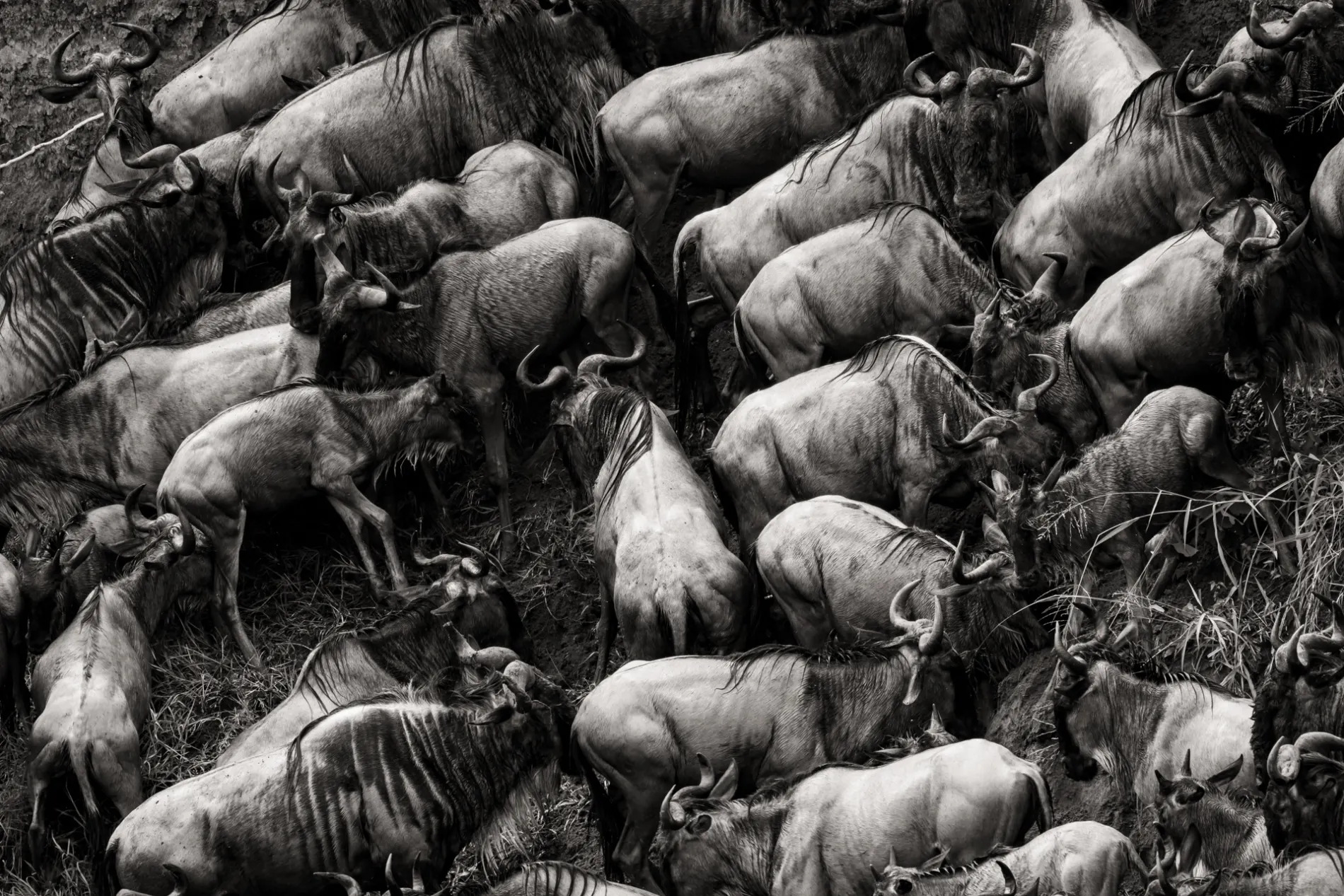 [f 5.6, 1/400, ISO 250, -0.33]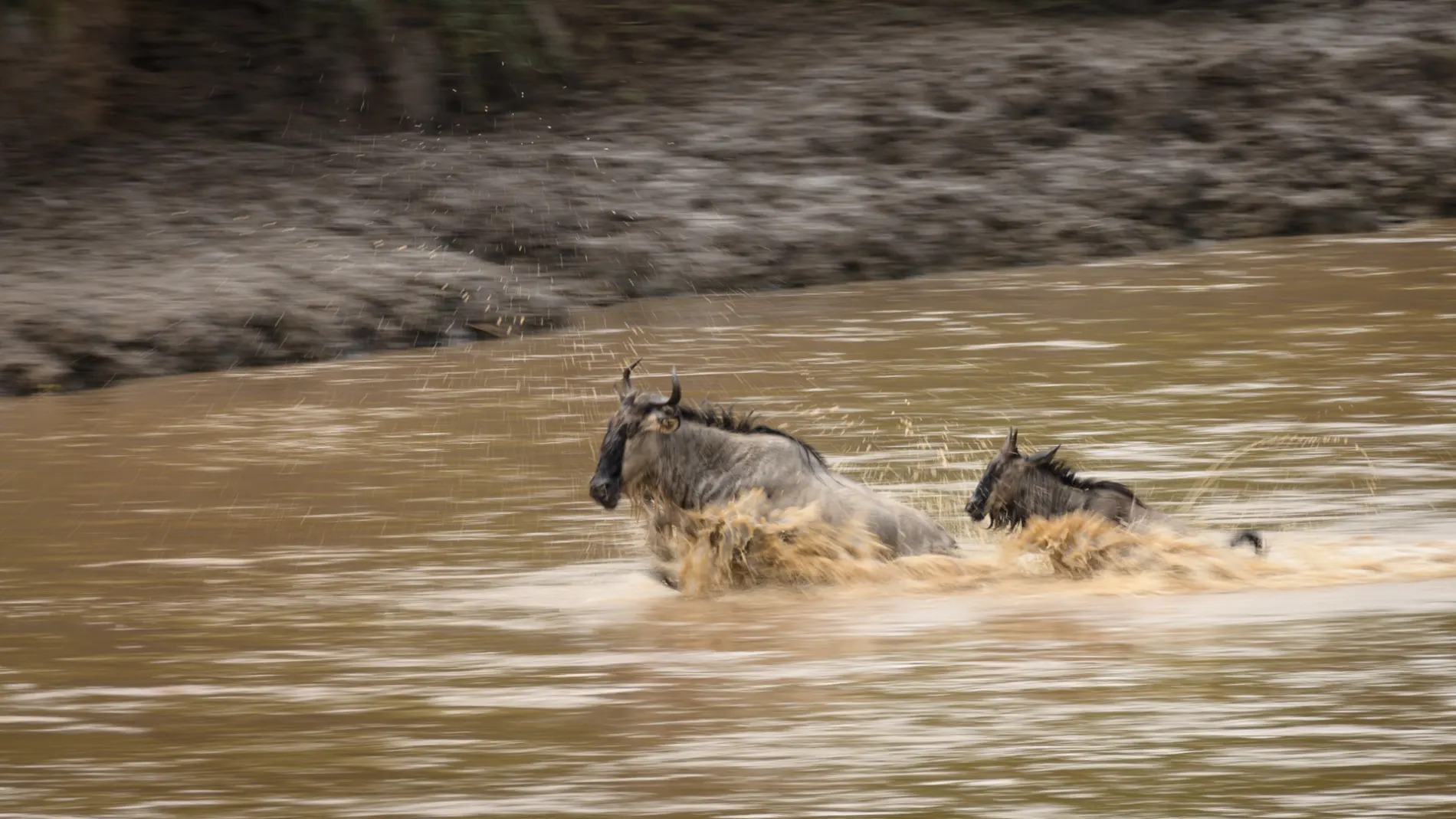 [f 10.0, 1/30, ISO 80, -0.67]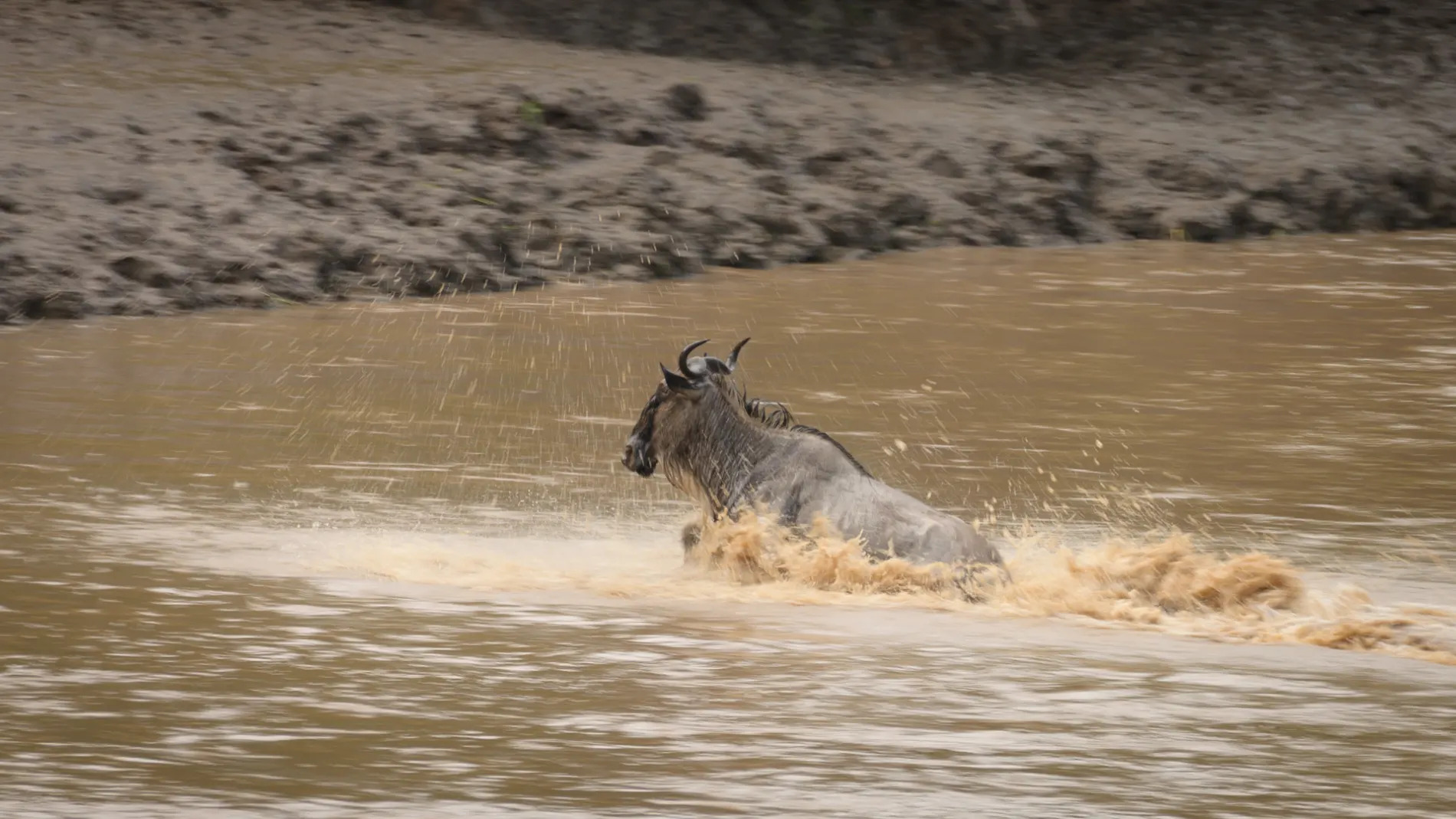 [f 9.0, 1/50, ISO 80]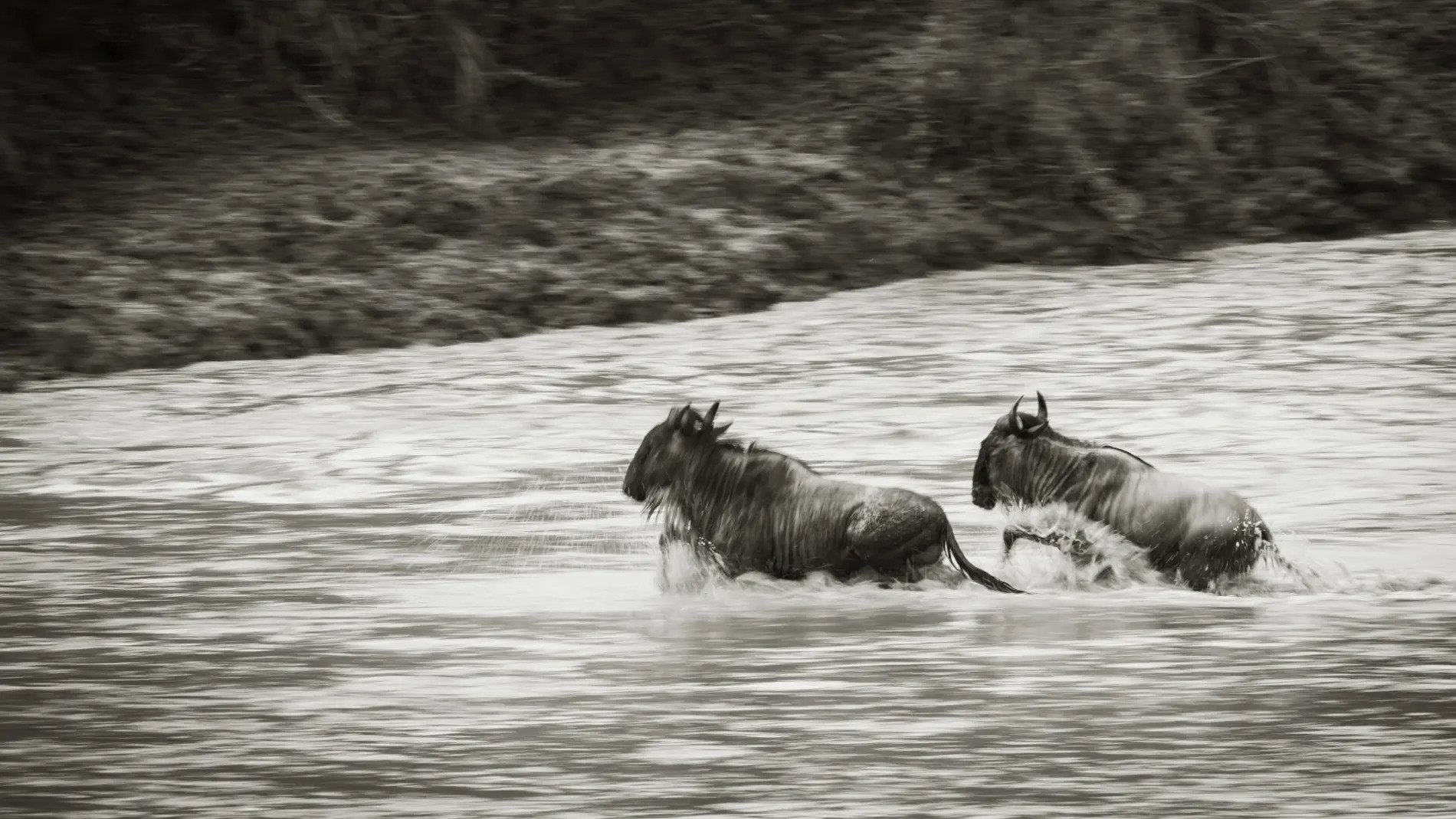 [f 10.0, 1/30, ISO 80, -0.67]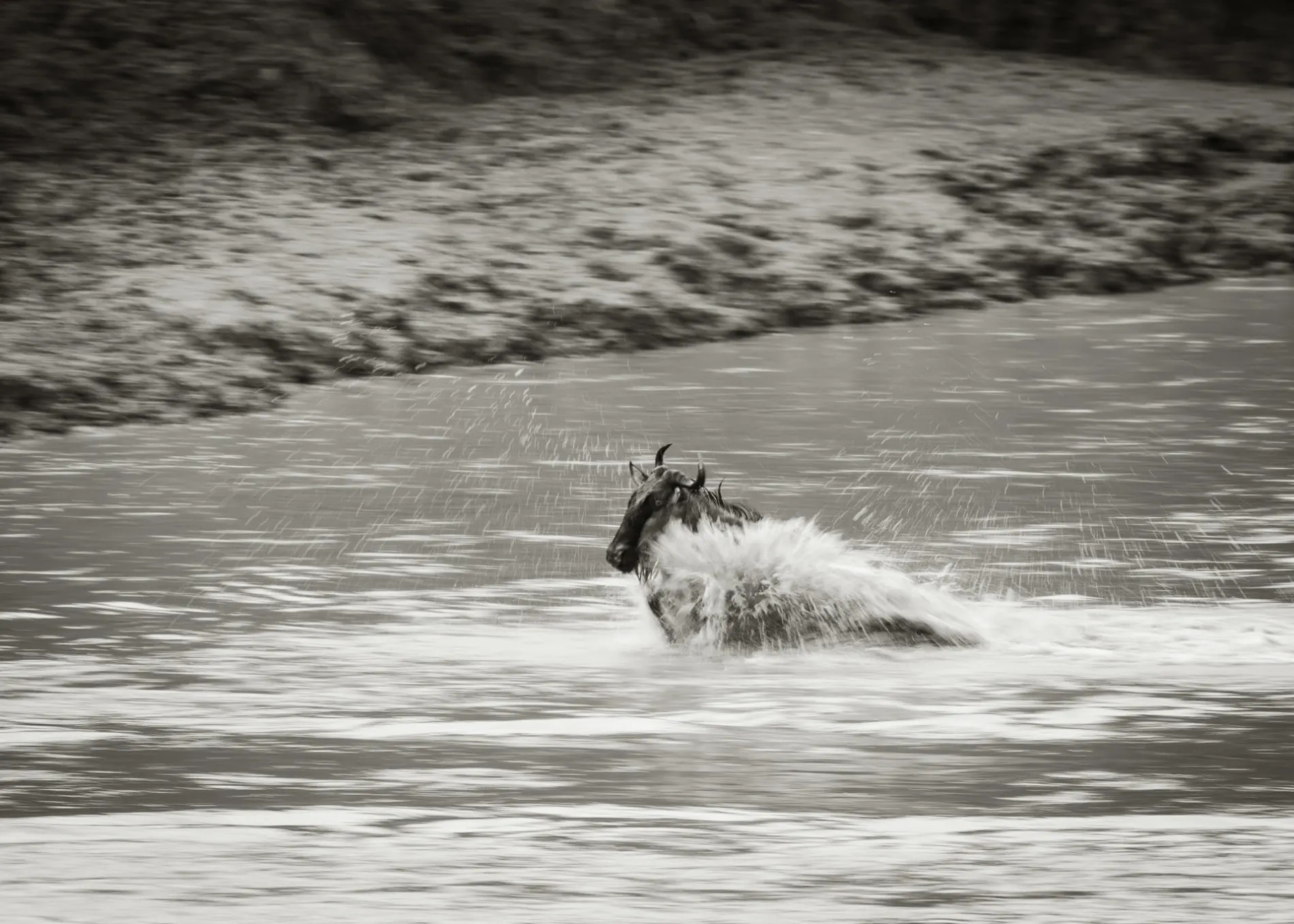 [f 5.6, 1/640, ISO 640, +0.33]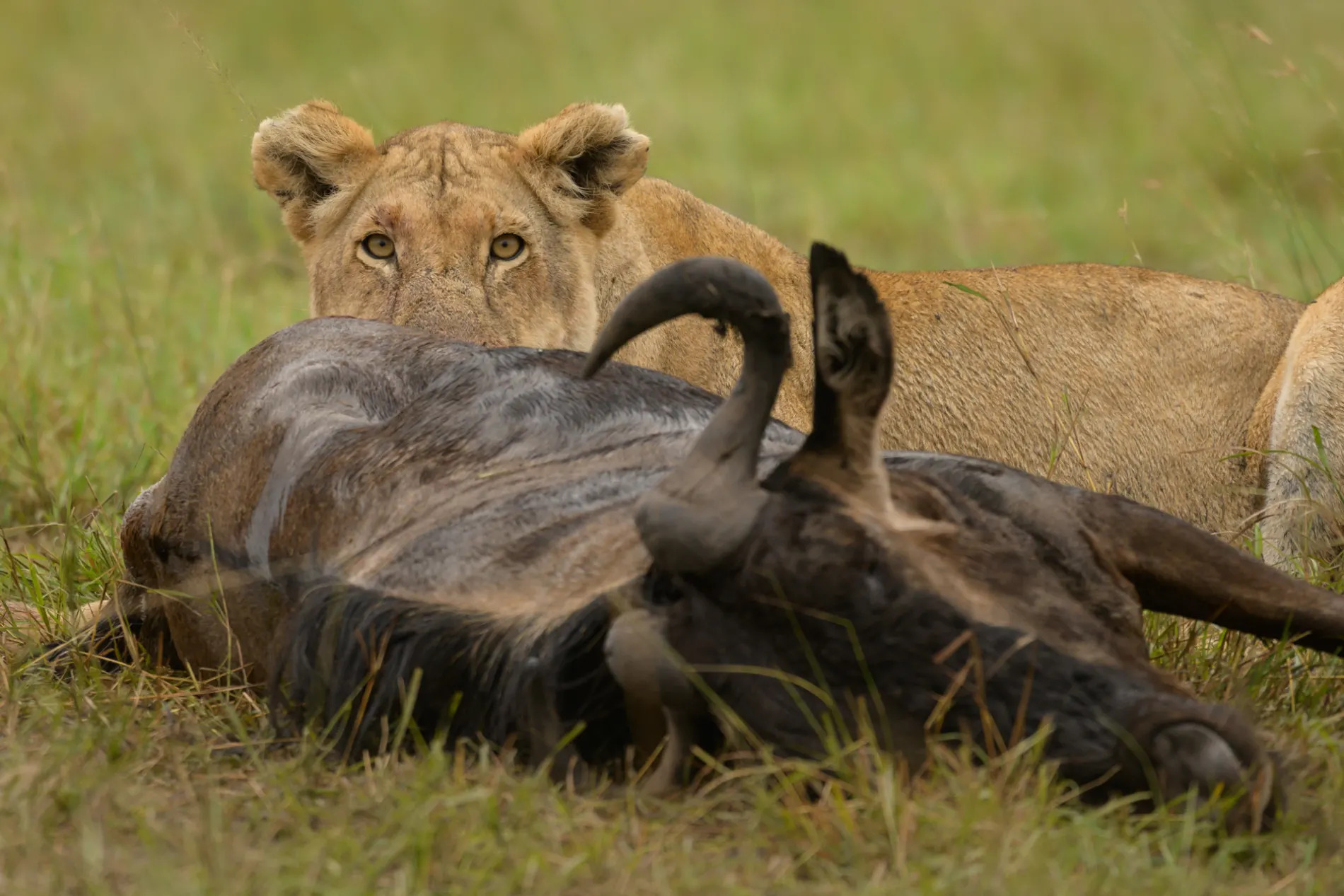 [f 5.6, 1/640, ISO 640, +0.33]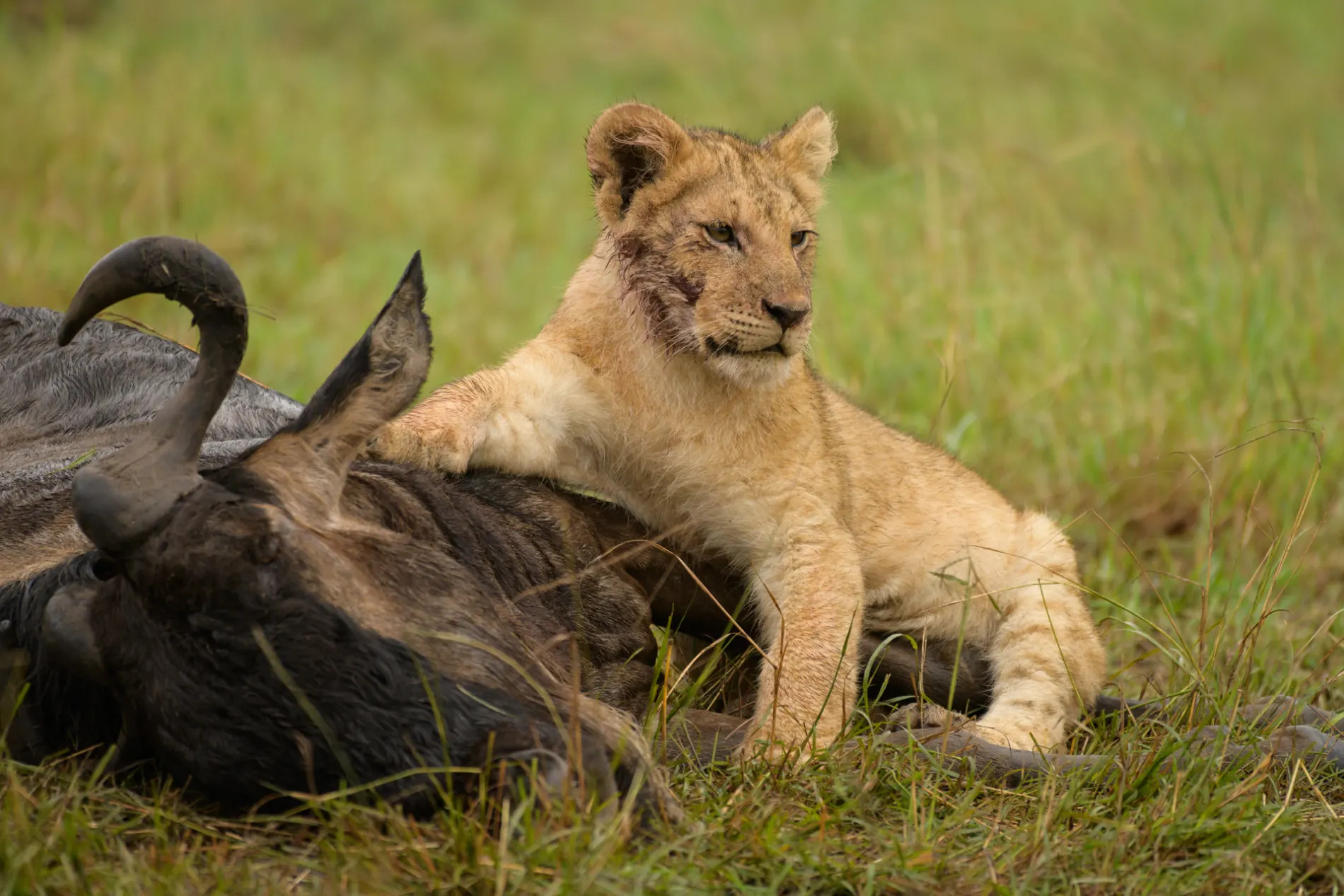 [f 5.6, 1/640, ISO 640, +0.33]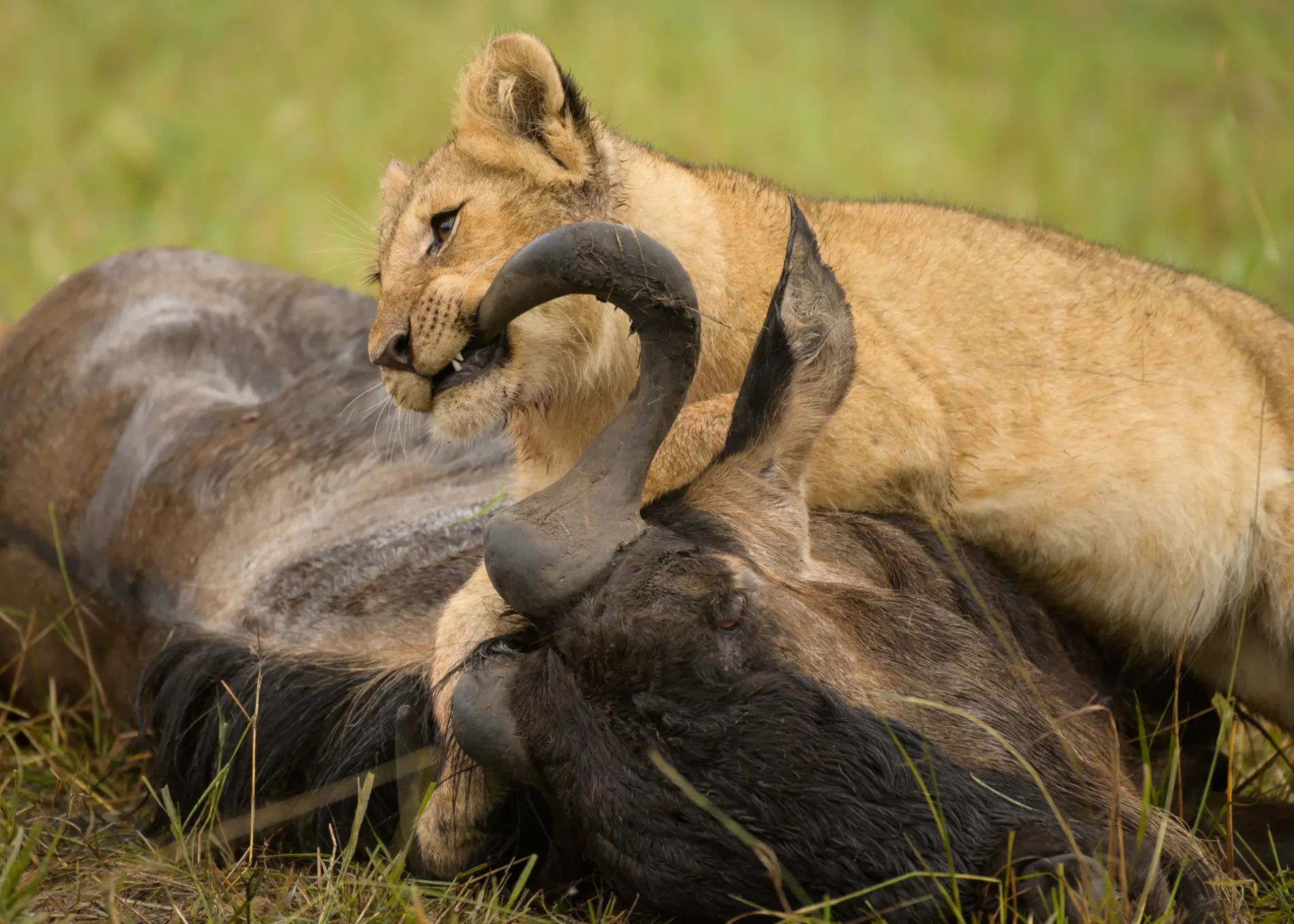 [f 5.6, 1/640, ISO 640, +0.33]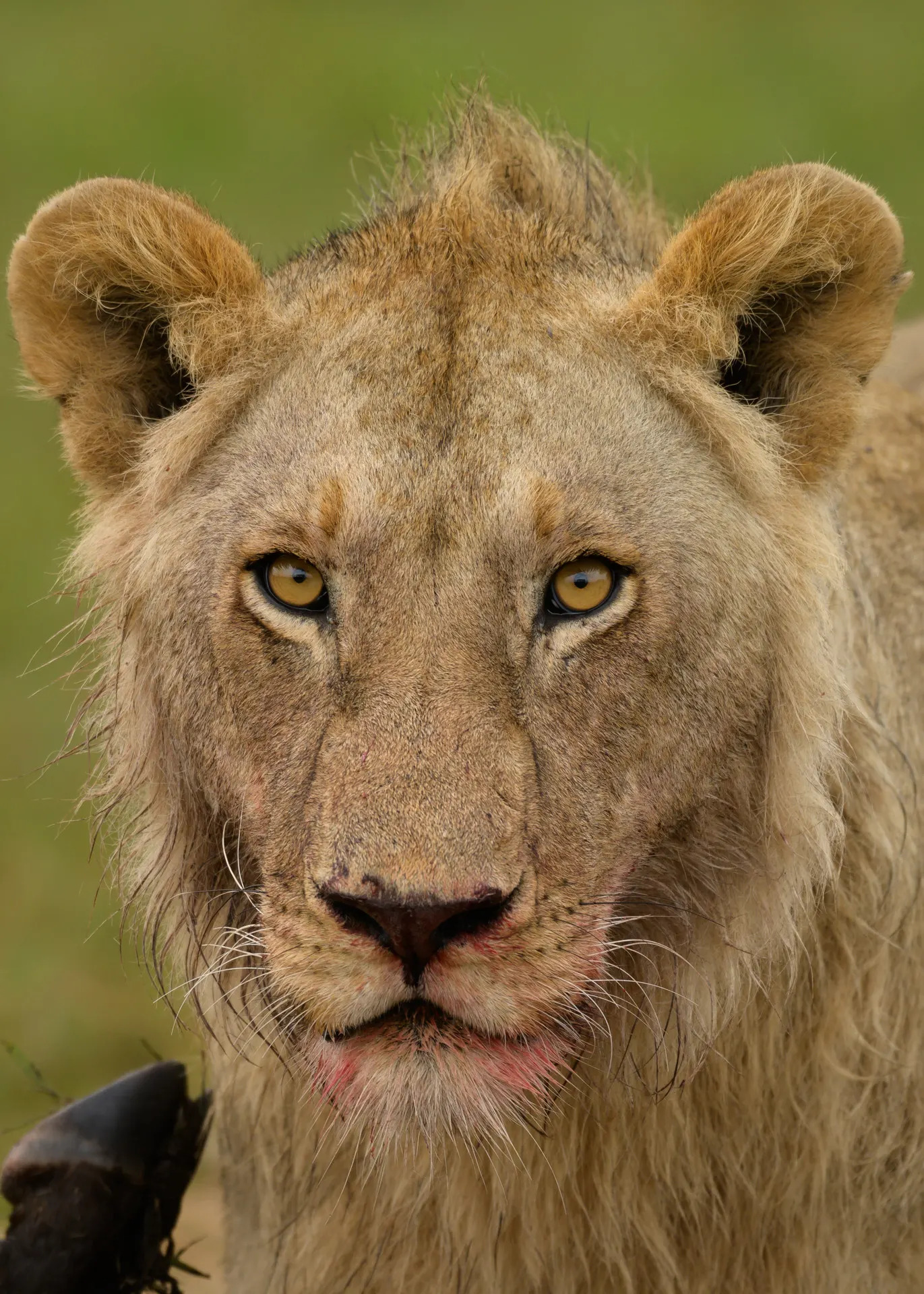 [f 5.6, 1/400, ISO 640, +0.33]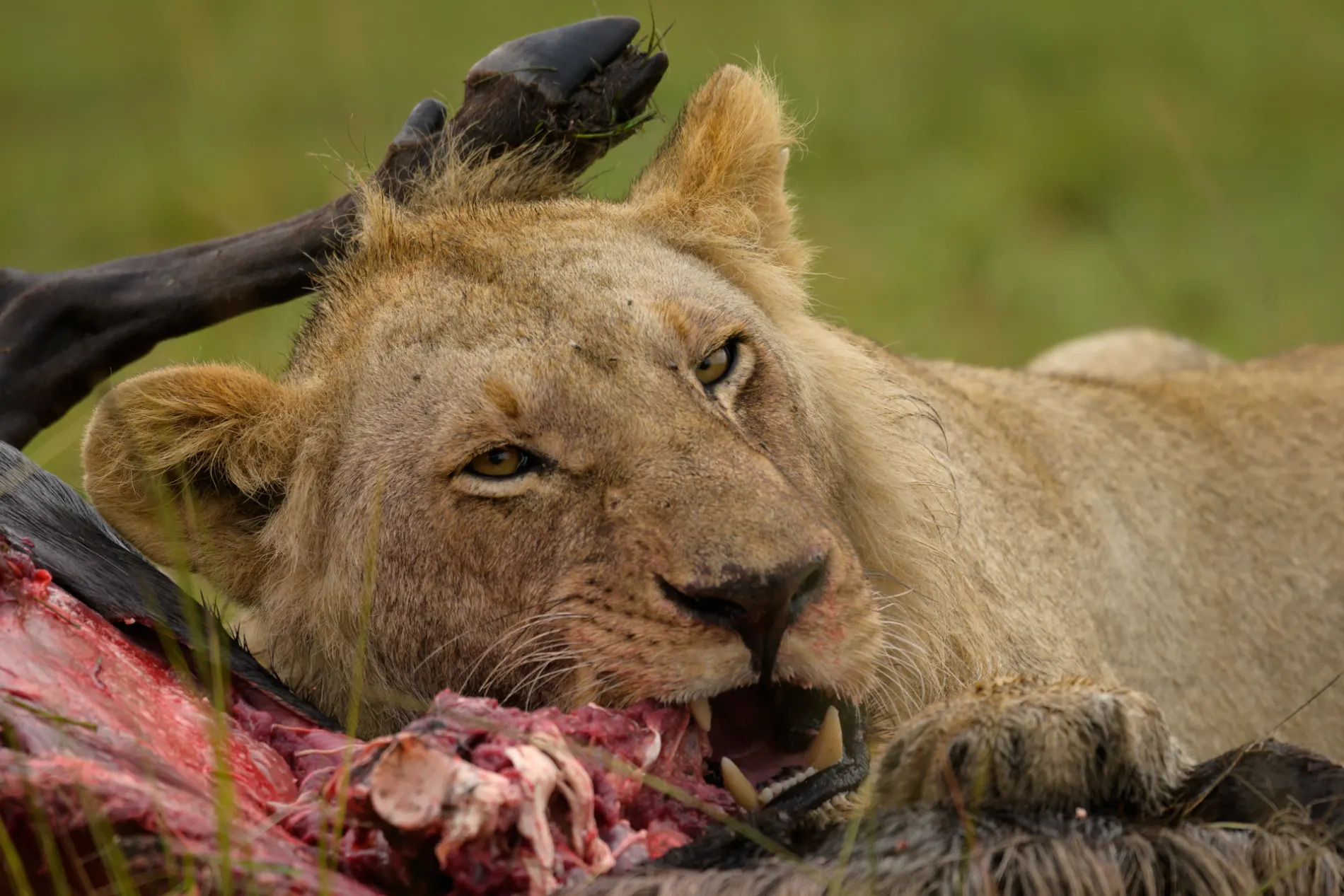 [f 5.6, 1/320, ISO 320, +0.33]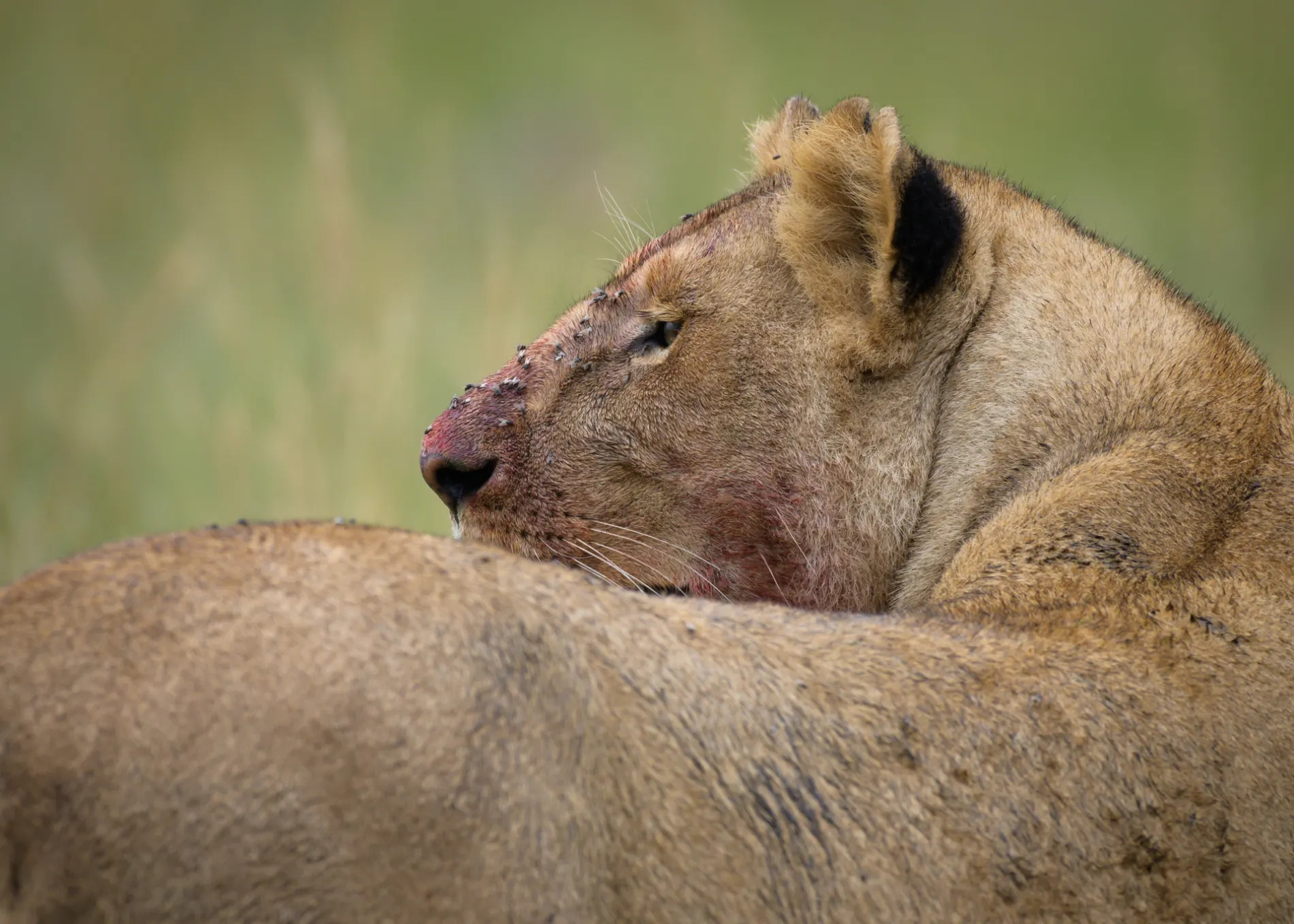 [f 5.6, 1/160, ISO 640, +0.33]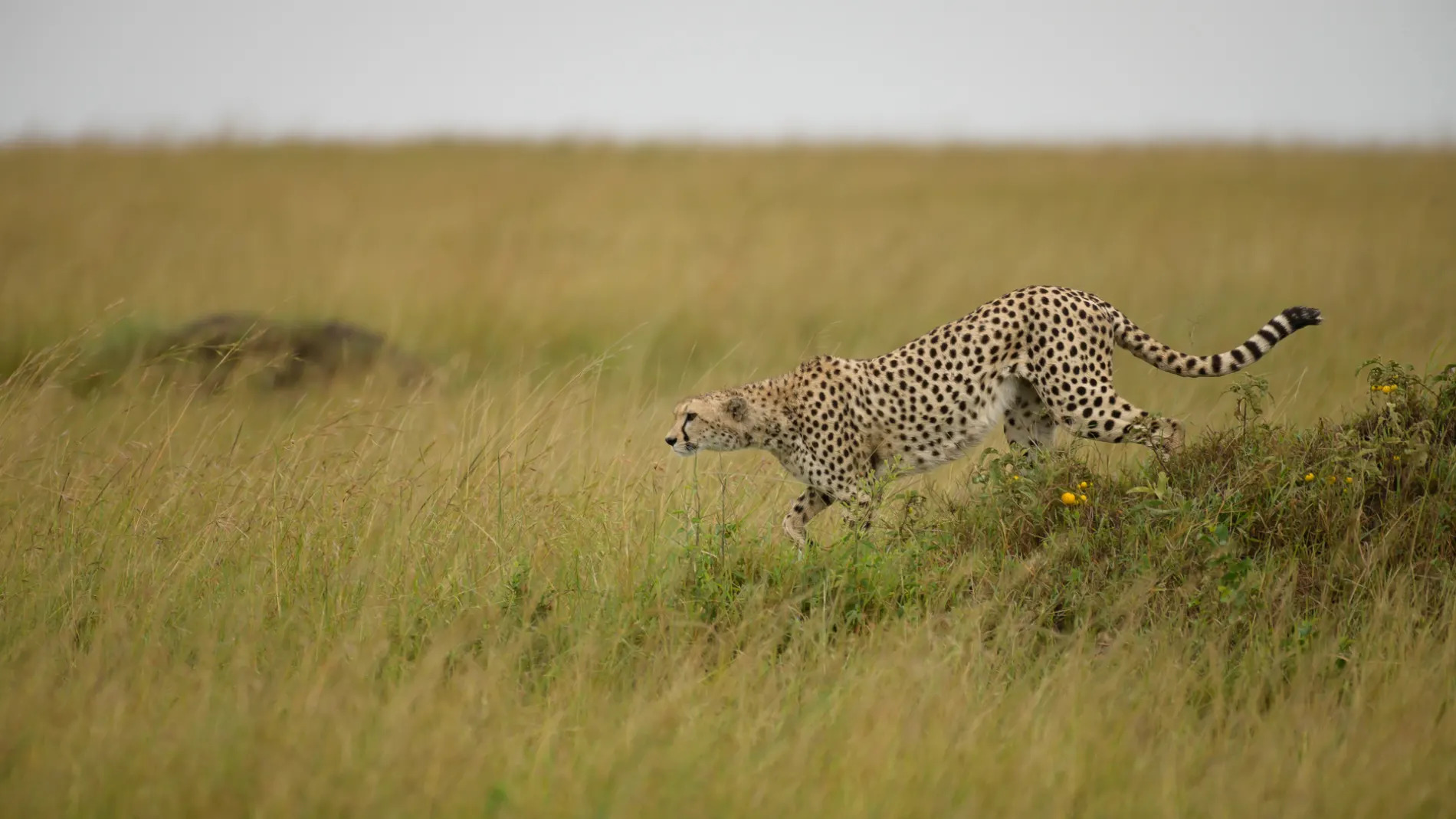 [f 5.6, 1/500, ISO 640, +0.33]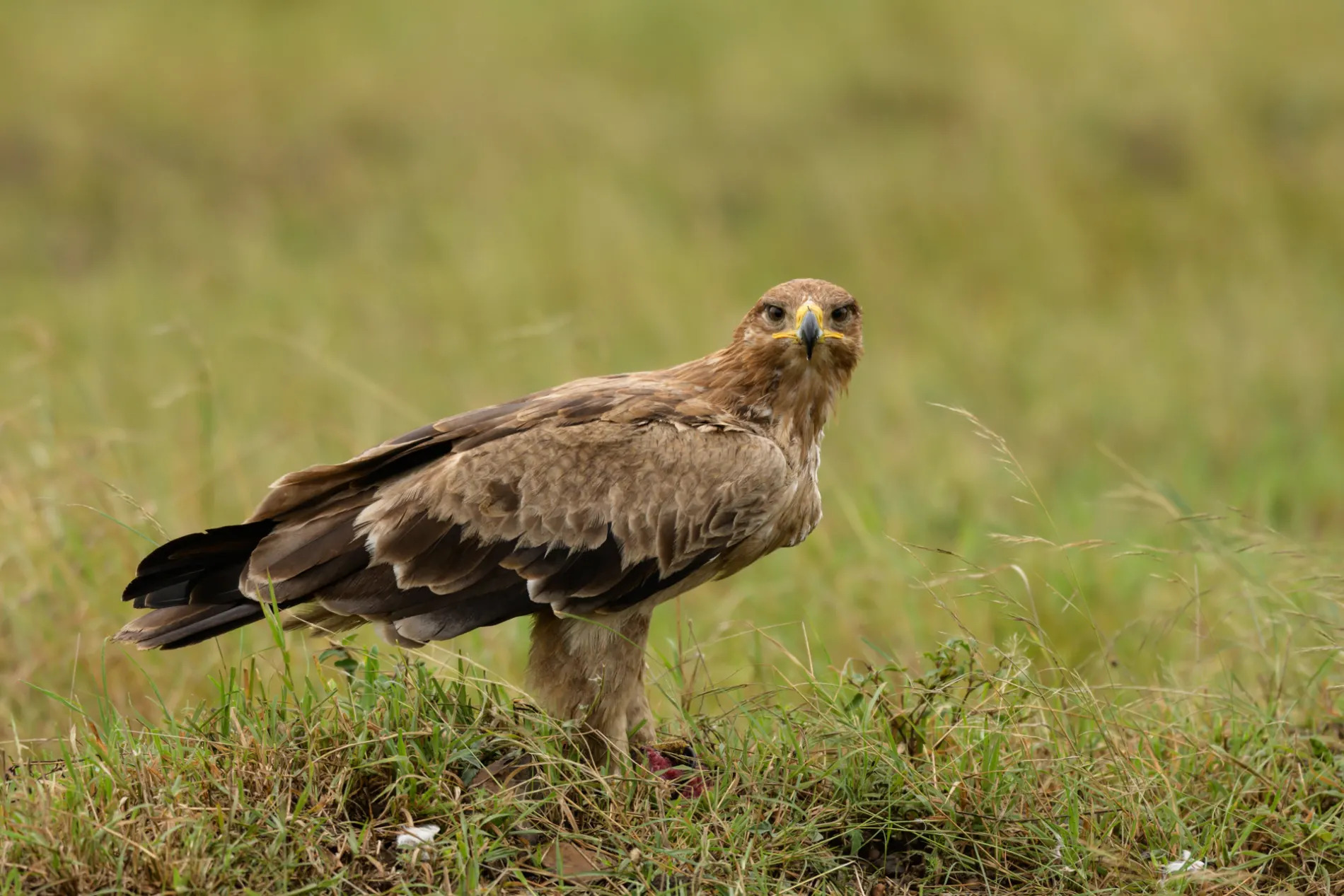 [f 5.6, 1/500, ISO 640, +0.33]
THIS WEEK A YEAR AGO
A year ago, I took a drive with Brian Heath, the CEO of the Mara Conservancy. We drove around discussing various land management practices such as controlled burns, road placement and erosion. Out of nowhere, suddenly we had a leopard in our sights. She was beautiful. Our current leopard research project, which has been ongoing for nearly a year-and-a-half, has given us a good indicator of numbers. We believe there to be roughly 30 leopards in the Mara Conservancy. [f/4.0, 1/40, ISO 1250, -0.33]
FILED UNDER:
This Week at Angama
TAGGED WITH:
Migration
,
Birding
,
Great Migration
,
Wildebeest
,
Wildlife Photography
,
Cheetah
,
Lion
,
Lion Kill
,
Bird Photography
,
the great migration
,
Lions of the Mara