As the Great Migration slowly heads back to the Serengeti peace returns once again to the Mara Triangle. If you listen closely enough you can hear the abundant resident game breathe a gentle collective sigh of relief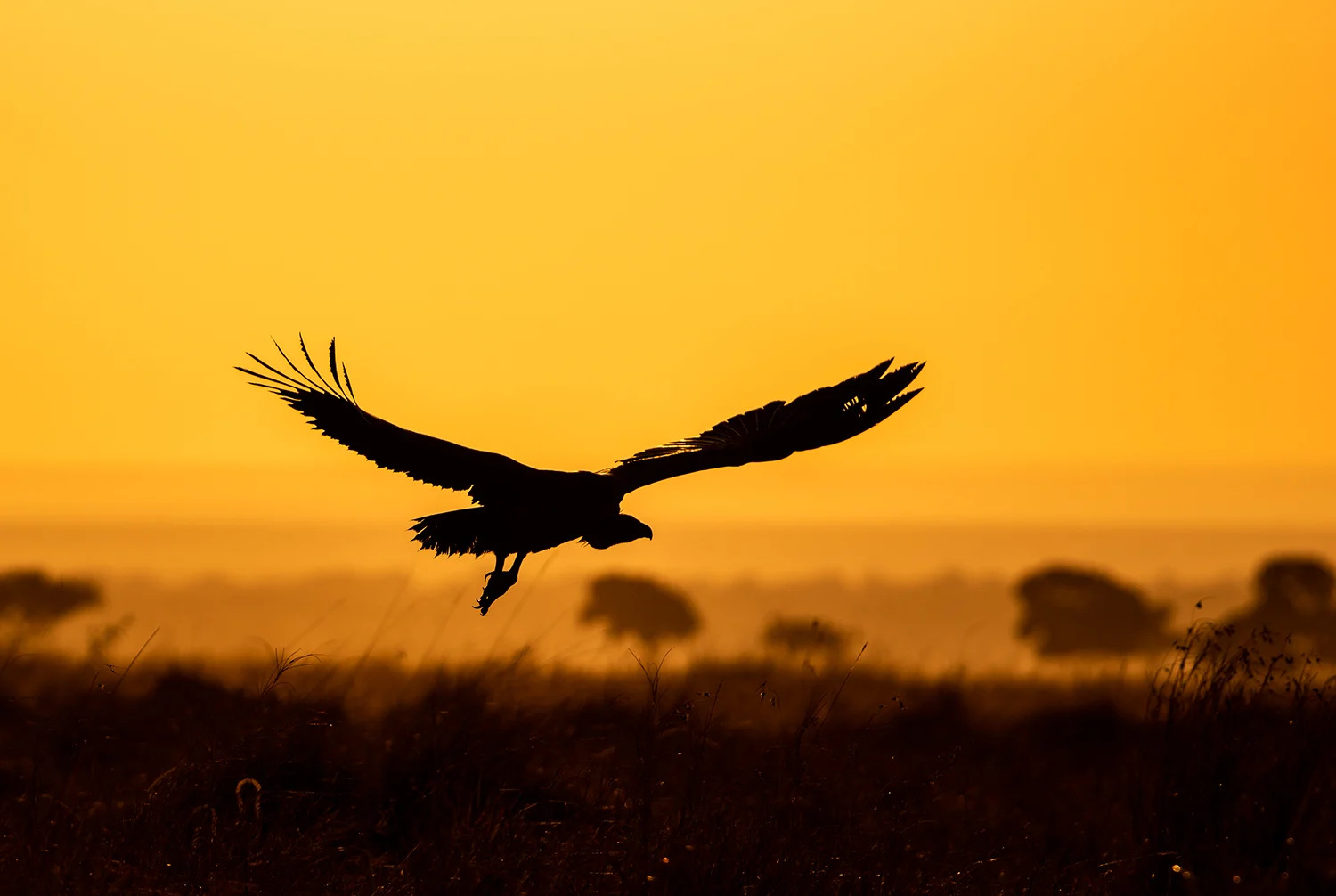 It has been an action-packed couple of months but happily the photographic focus now returns to the Triangle's wonderful daily sightings and ongoing predator action. The banks of the Mara River are covered in well-fed crocodiles – they will need a few months to digest the gargantuan meals they have been enjoying daily.
Once again I am delighted to share my images with you as Adam takes a well-earned break after our crazy season. Please enjoy This Week at Angama.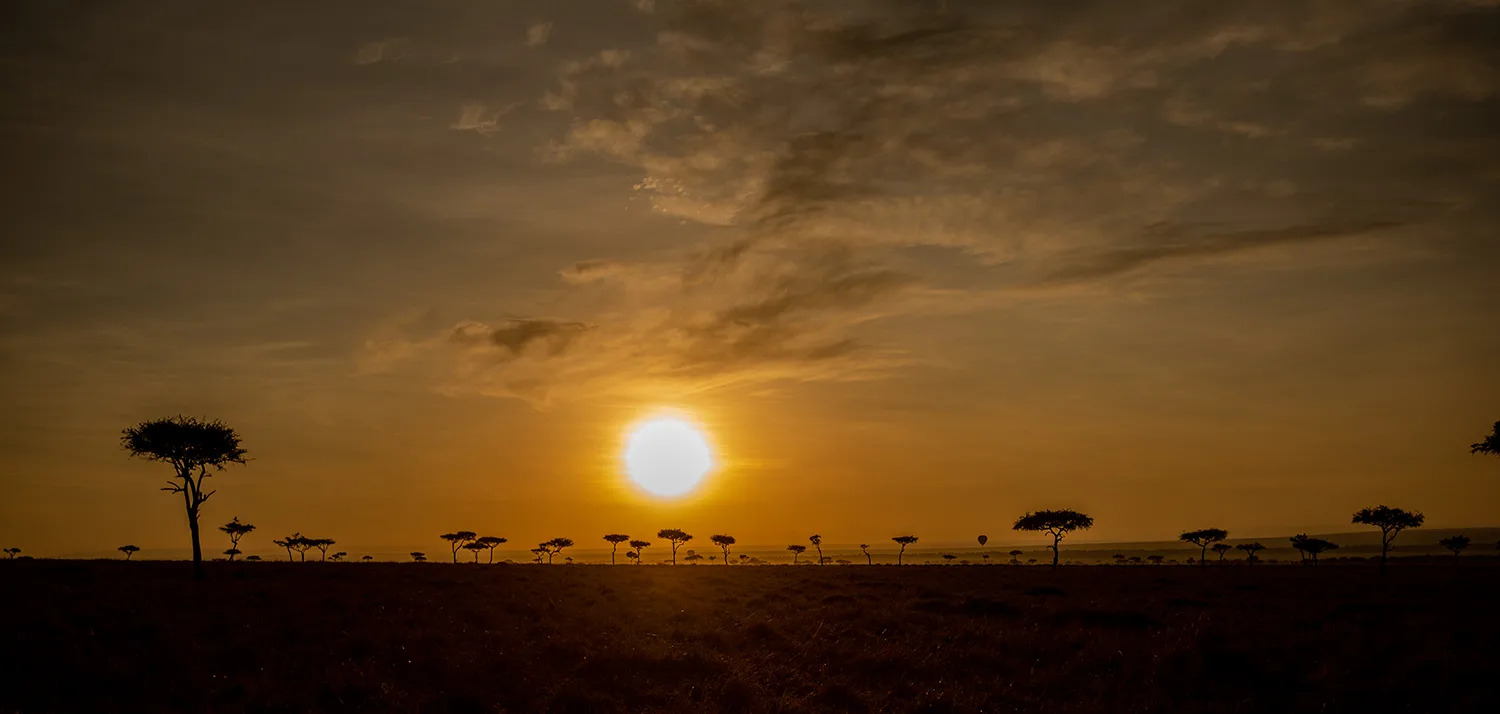 One of the not so secret tips of capturing beautiful wildlife images is being ready behind the lens at first light. [f 4.0, 1/4000, ISO 160]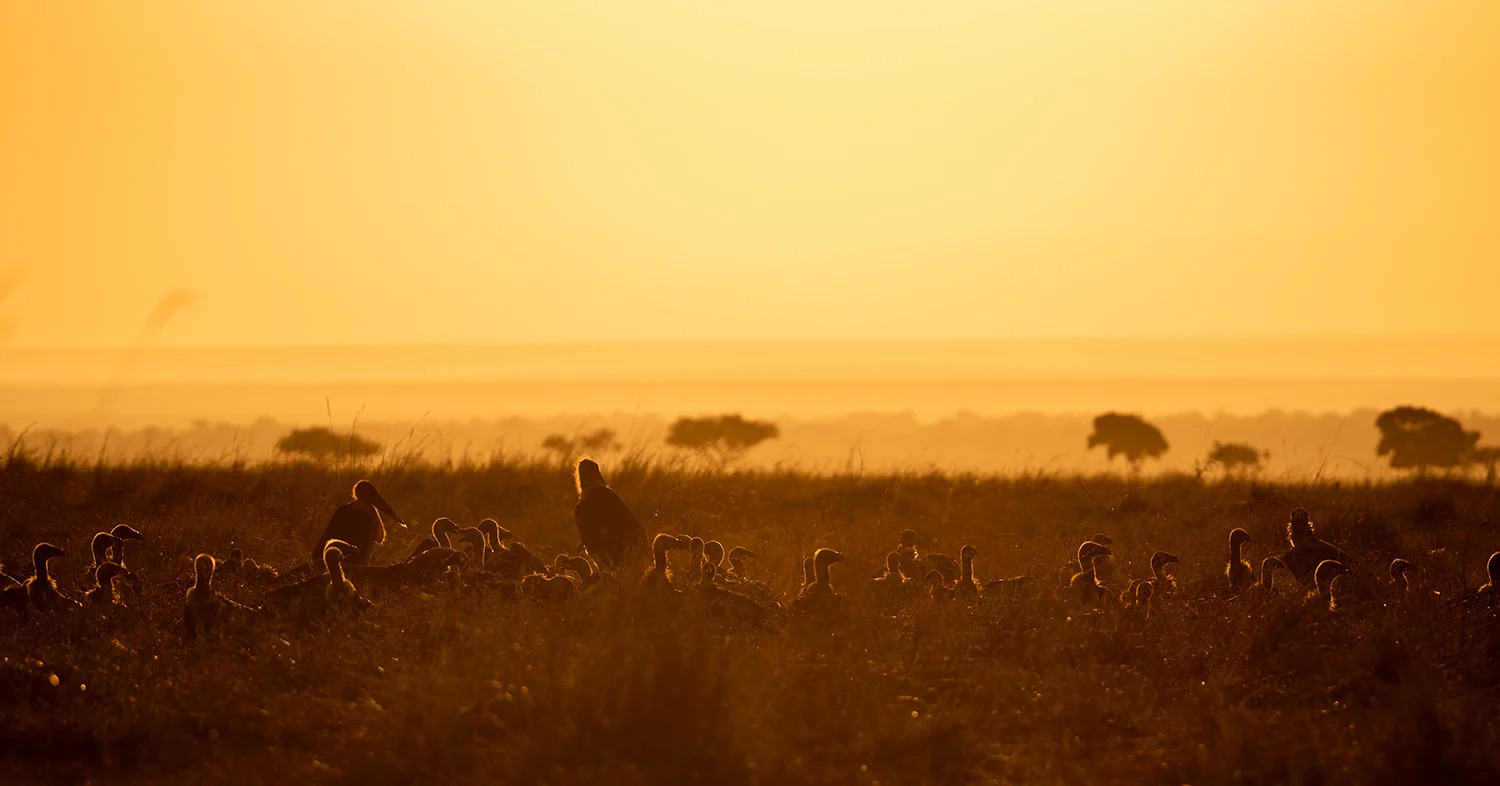 Rim light photography is all about the light, or lack of it, to create the drama in an image. Rim lighting, as the term suggests, is also called edge or back lighting. This shows its outlines rather than the whole subject. A challenging effect to achieve in the wild as you have to use natural light and the subjects aren't always cooperative. [f 5.6, 1/3200, ISO 160 -1.67]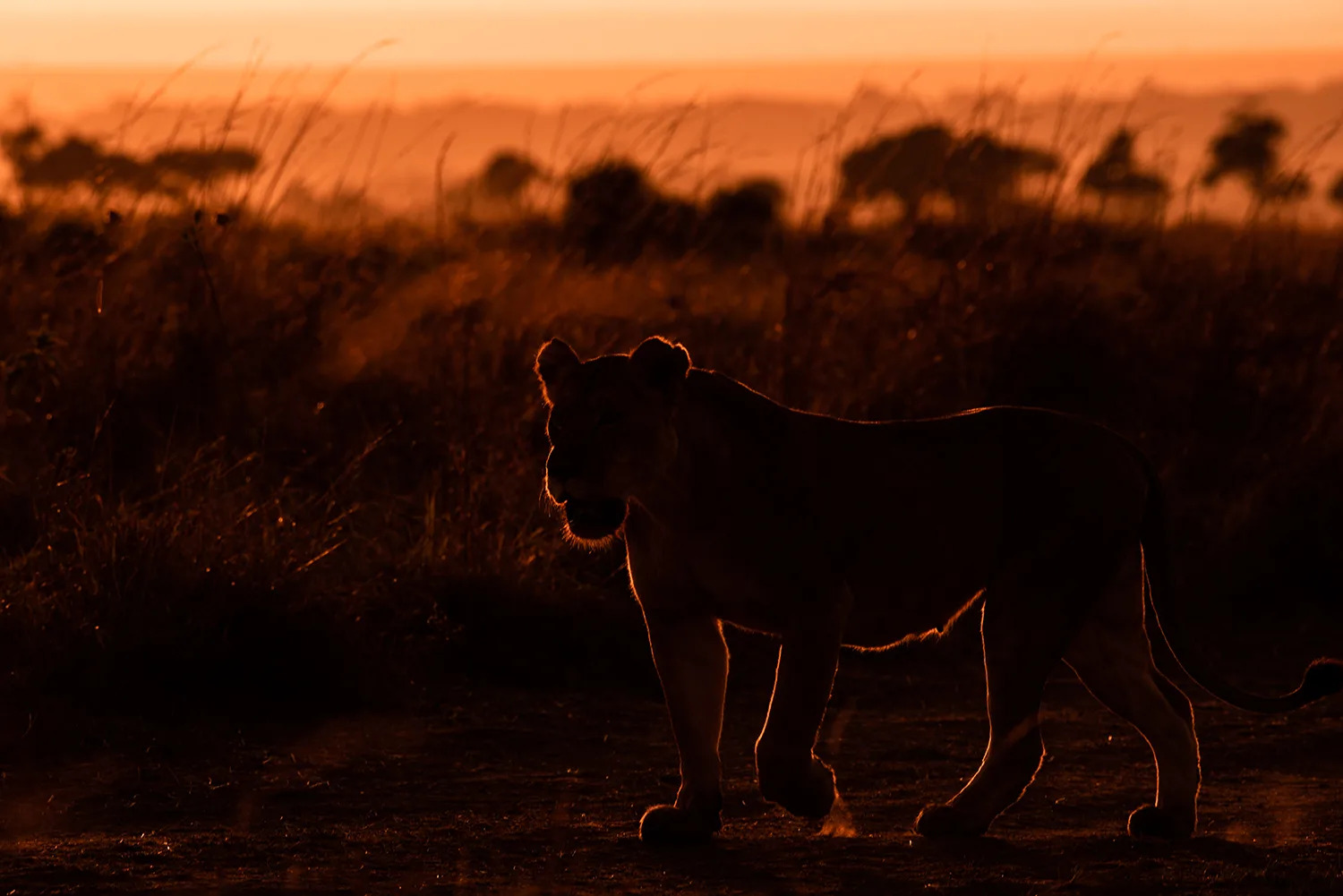 When you get it right, the effect can be breathtaking. [f 9.0, 1/500, ISO 250]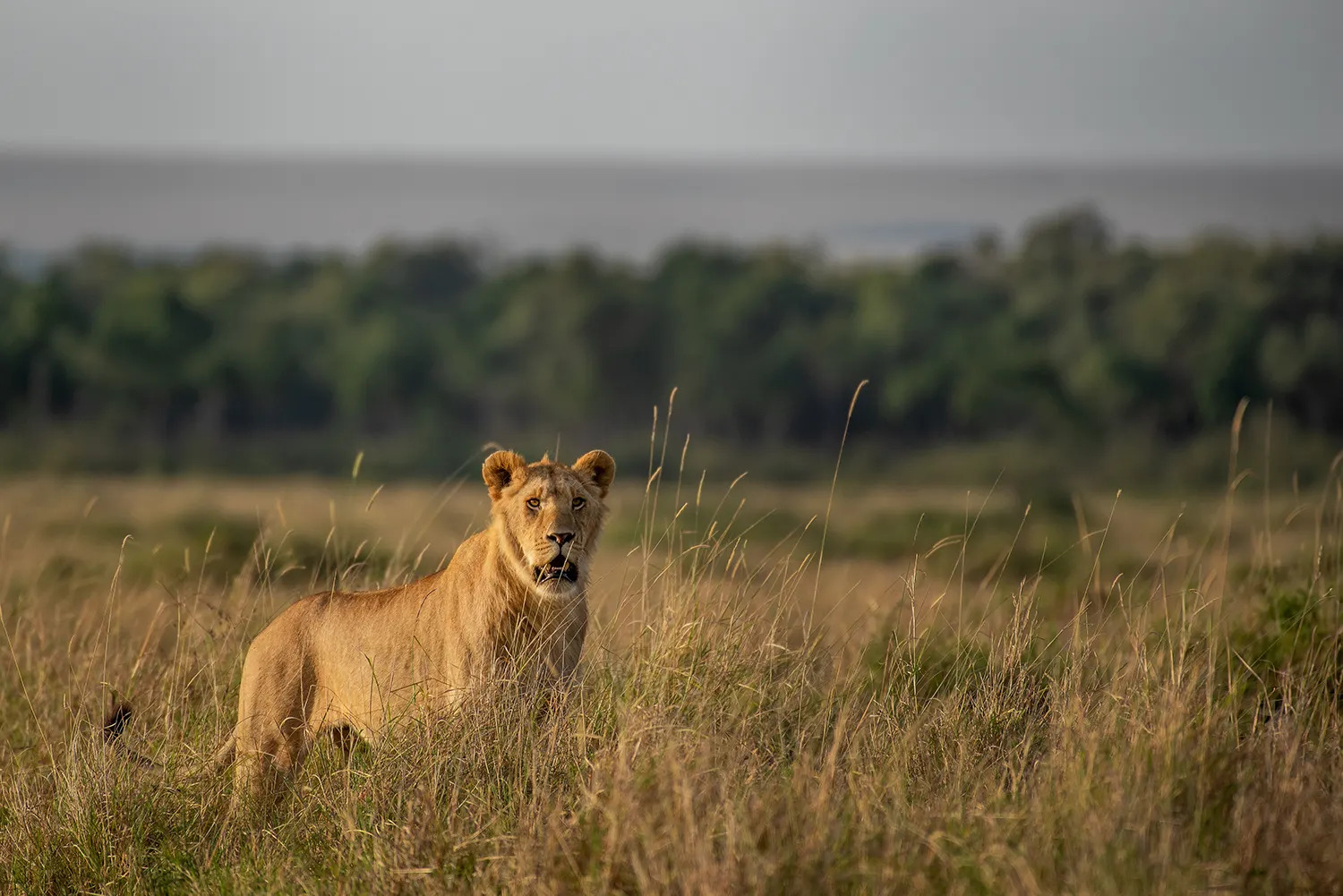 This week the Angama Pride lionesses have been training their older cubs how to hunt. They have had many failed attempts but it seems they will improve on their hunting skills sooner than we all expected. [f 5.6, 1/250, ISO 250]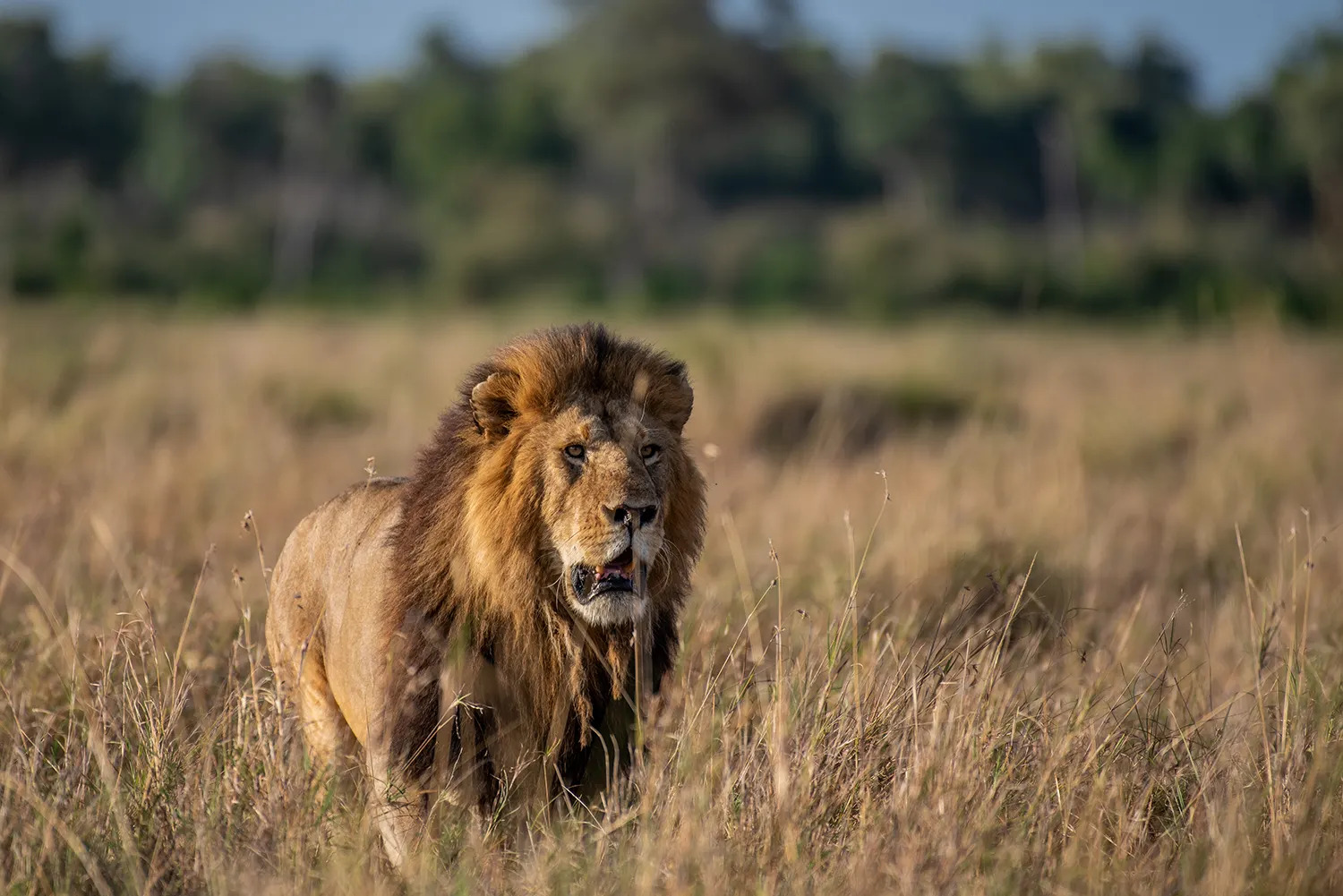 This is because their fathers have started to slowly chase them out of the pride. They are at the age when males leave to become nomads as they strive to survive and later establish their own prides. [f 5.6, 1/640, ISO 250]

For now they feed with the pride, but not for much longer. We will keep you posted on the journey that lies ahead for them. [f 5.6, 1/250, ISO 250]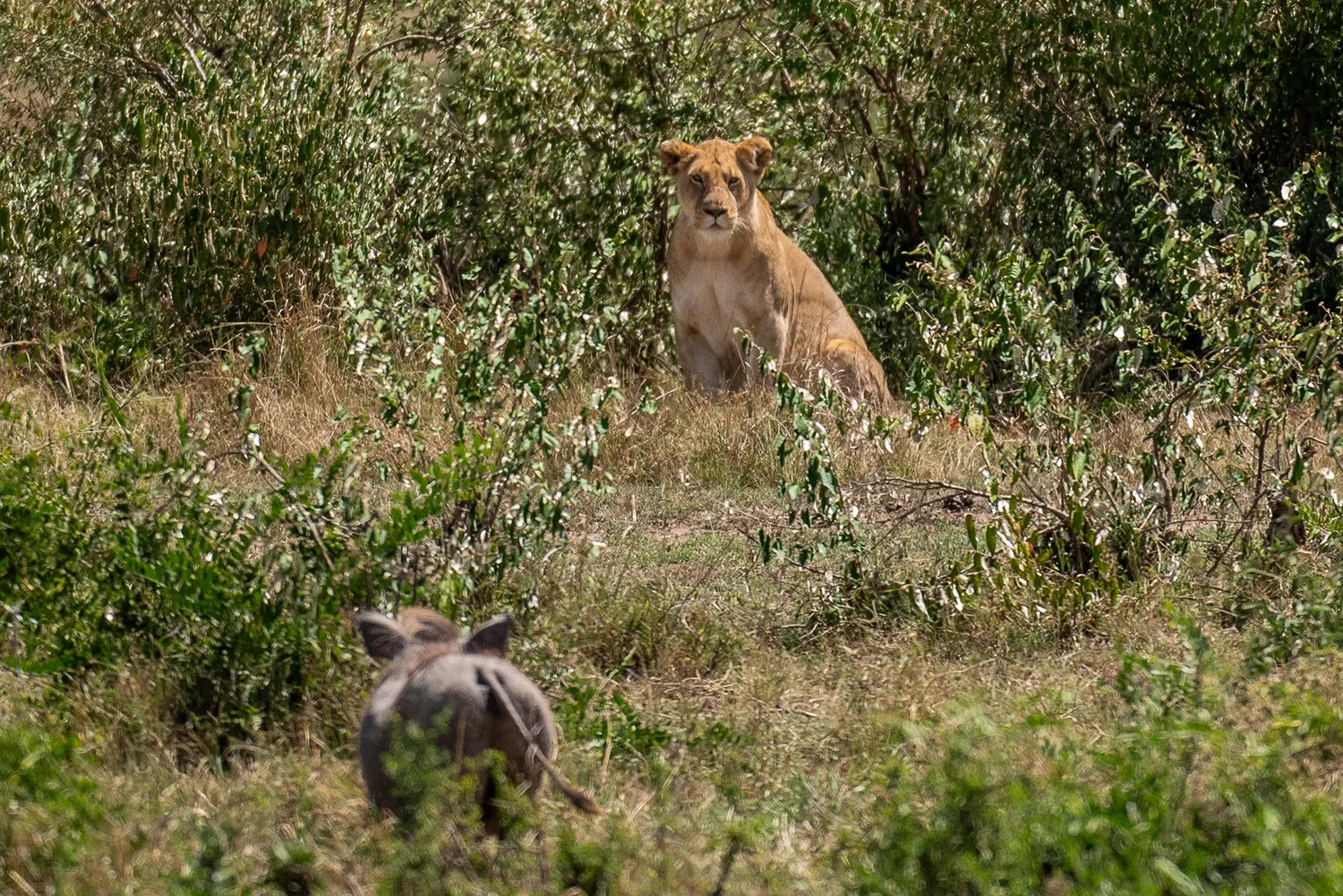 Warthogs, known to have poor eyesight, often wander directly towards a predator patiently waiting to ambush them. [f 5.6, 1/320, ISO 2500 -0.33]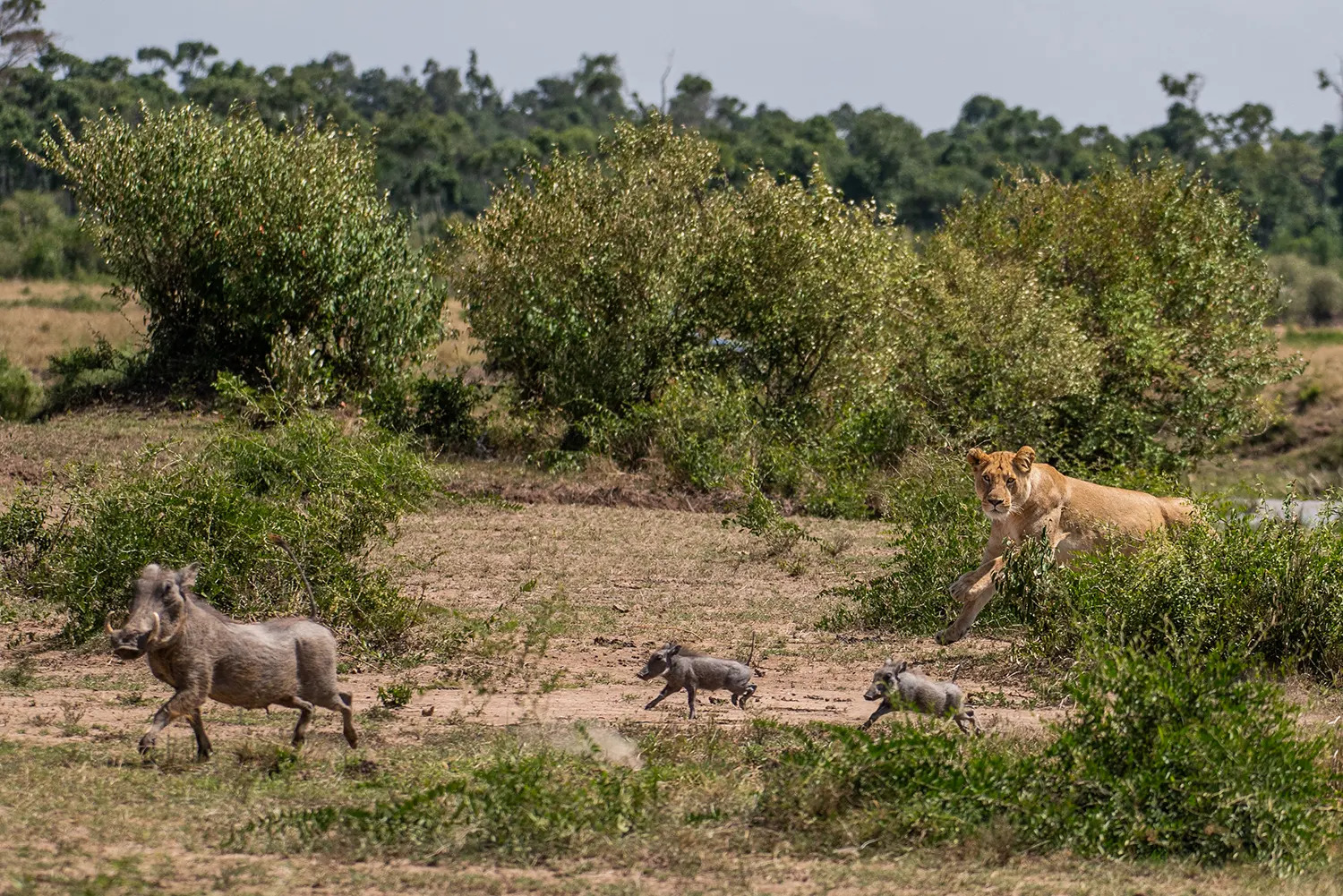 They were close enough for the lion to stalk and pounce undetected, but when the piglets scattered, she was undecisive as to which one to chase and ended up losing them all. Warthog family 1: Lioness 0. [f 5.6, 1/2500, ISO 320 -0.33]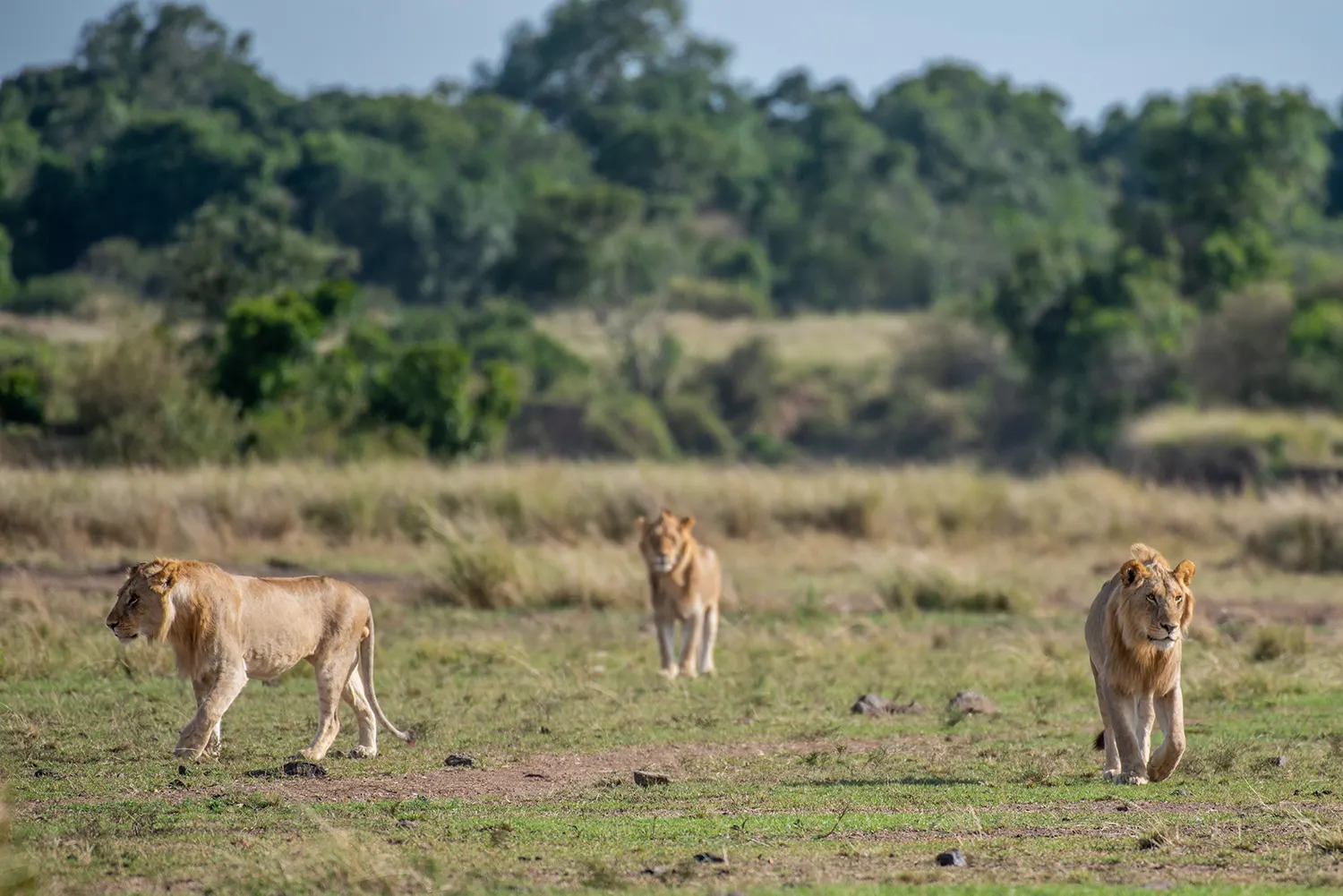 This group of young males, recently rejected from their pride, are now nomads. Judging from their bellies, they are doing well. Here they consider buffalo as their next meal. [f 5.6, 1/1000, ISO 320]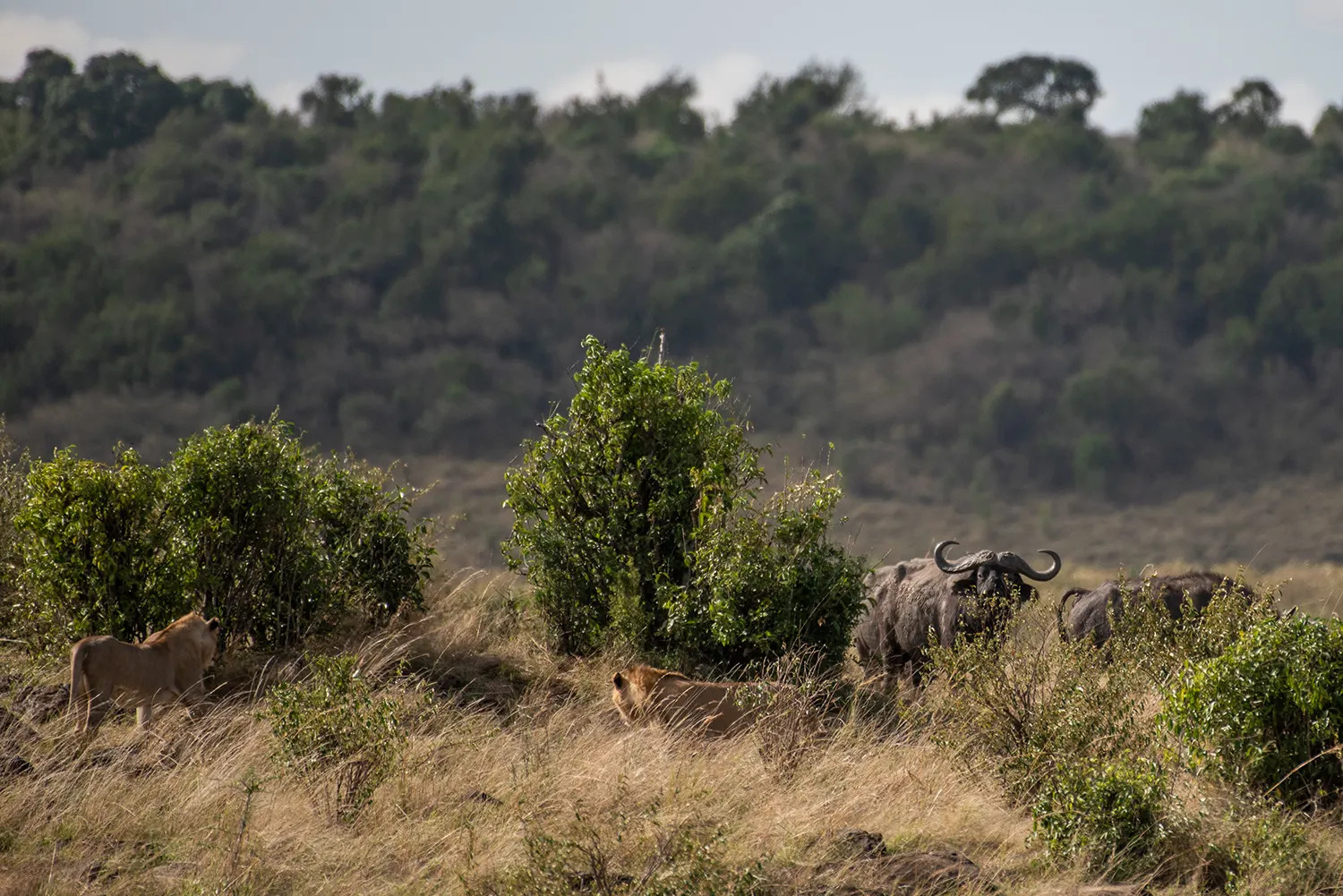 As they try and corner the buffalo they are in for a nasty surprise as the prey becomes predator. They escape without injury and learn a valuable lesson. [f 5.6, 1/1600, ISO 320]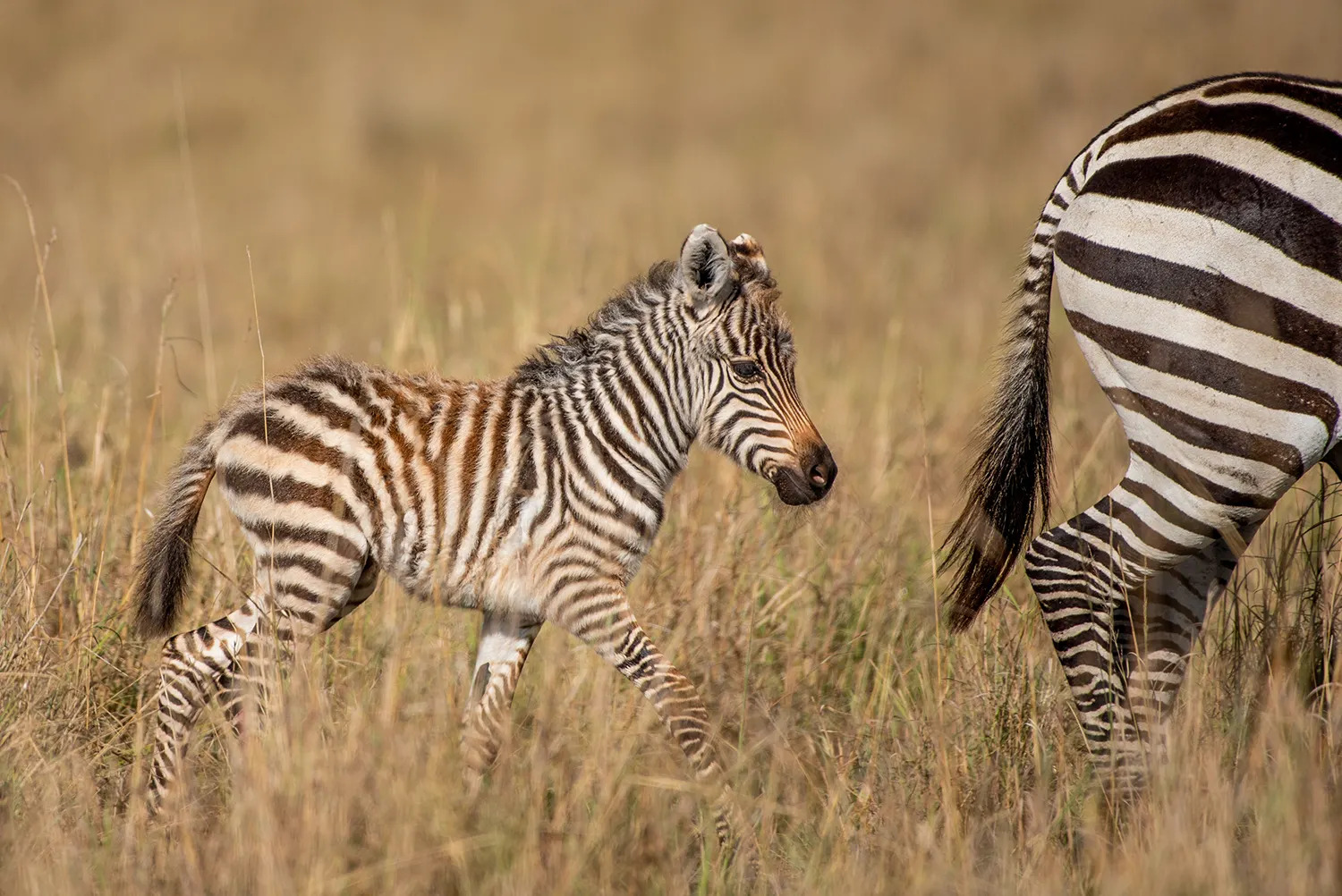 It is so heartwarming to capture a tiny zebra, barely a day old, never wandering far from its mum in order to stay safe. [f 5.6, 1/1000, ISO 160]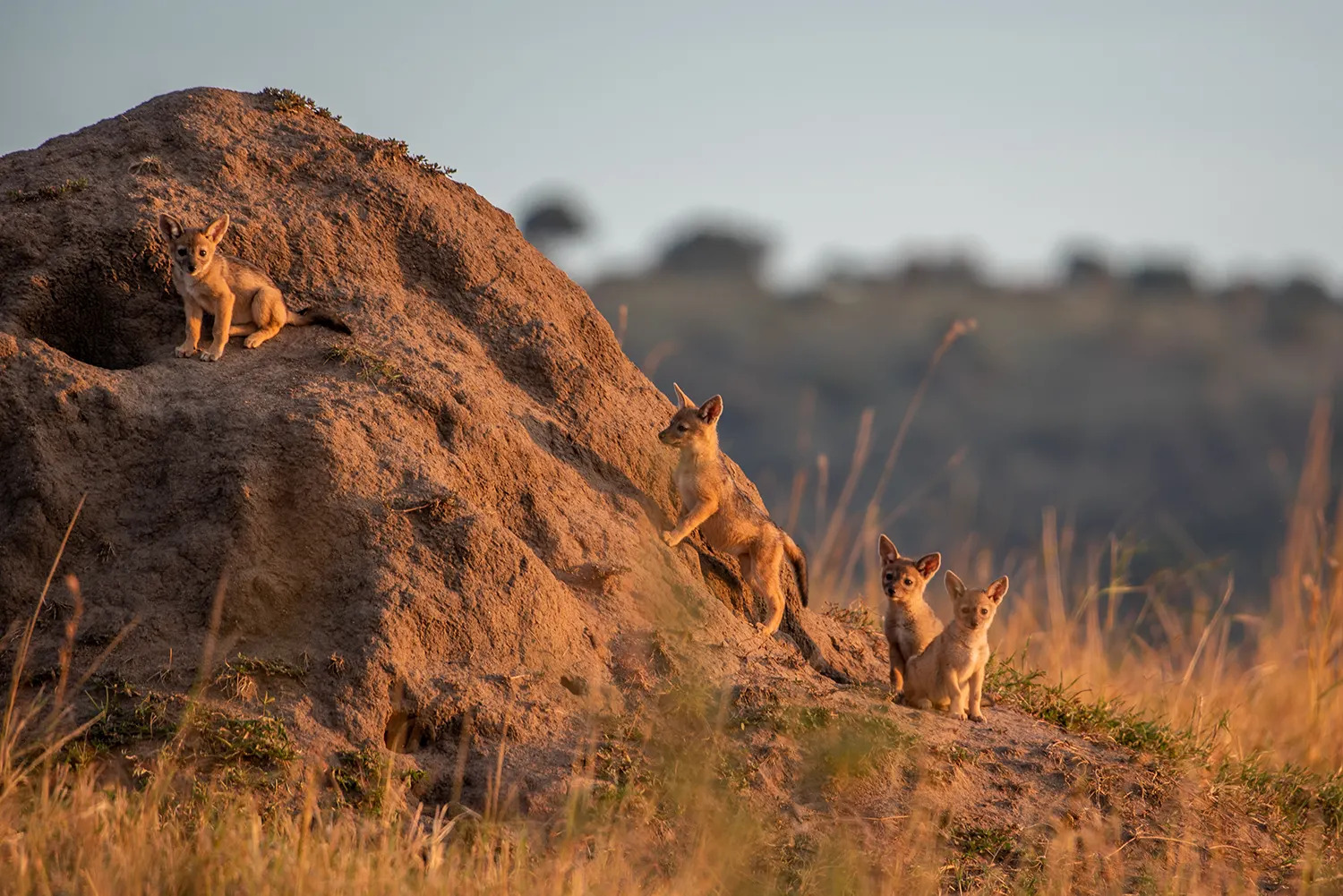 My top sighting this week has to be these jackal pups. They were so playful and lively and did not mind my presence at all. At 6.30am the morning light was just perfect. [f 5.6, 1/80, ISO 160]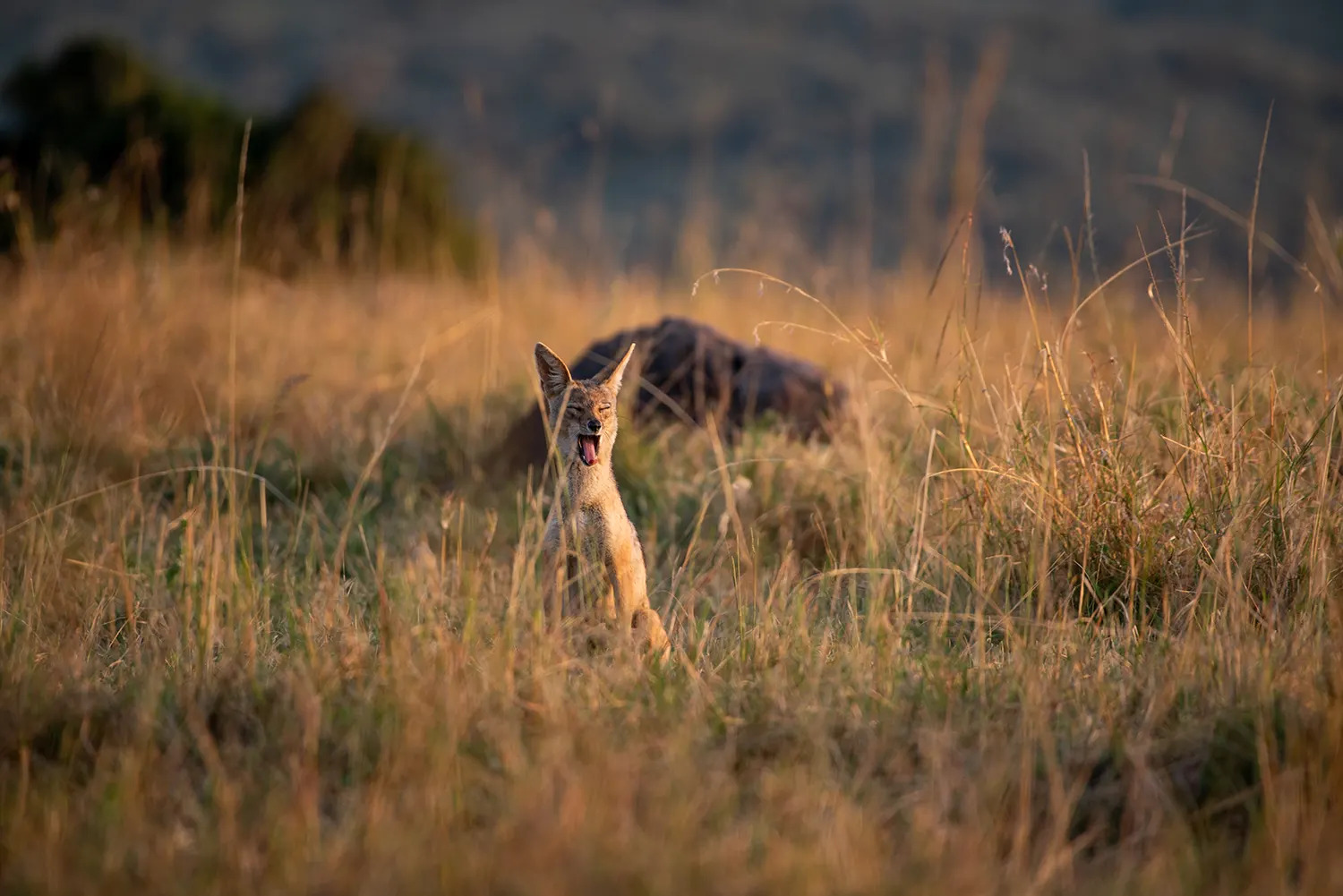 Their mother, however, kept a keen watchful eye on me the entire time just in case I tried to get too close. [f 5.6, 1/60, ISO 160]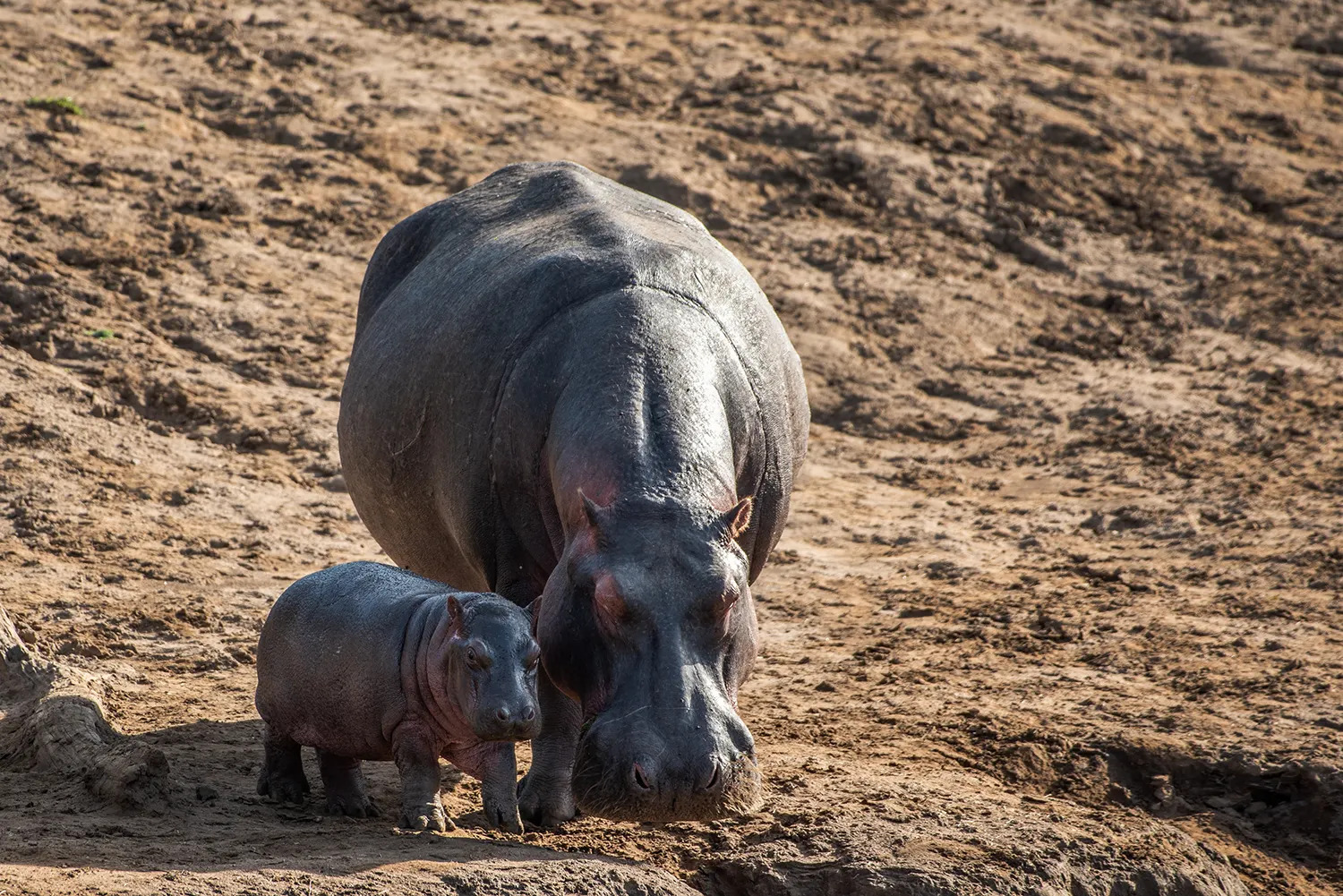 To think that this tiny, delicate calf will one day grow to be a giant of the river. For now, it is completely dependent on its mother's care. [f 5.6, 1/320, ISO 160]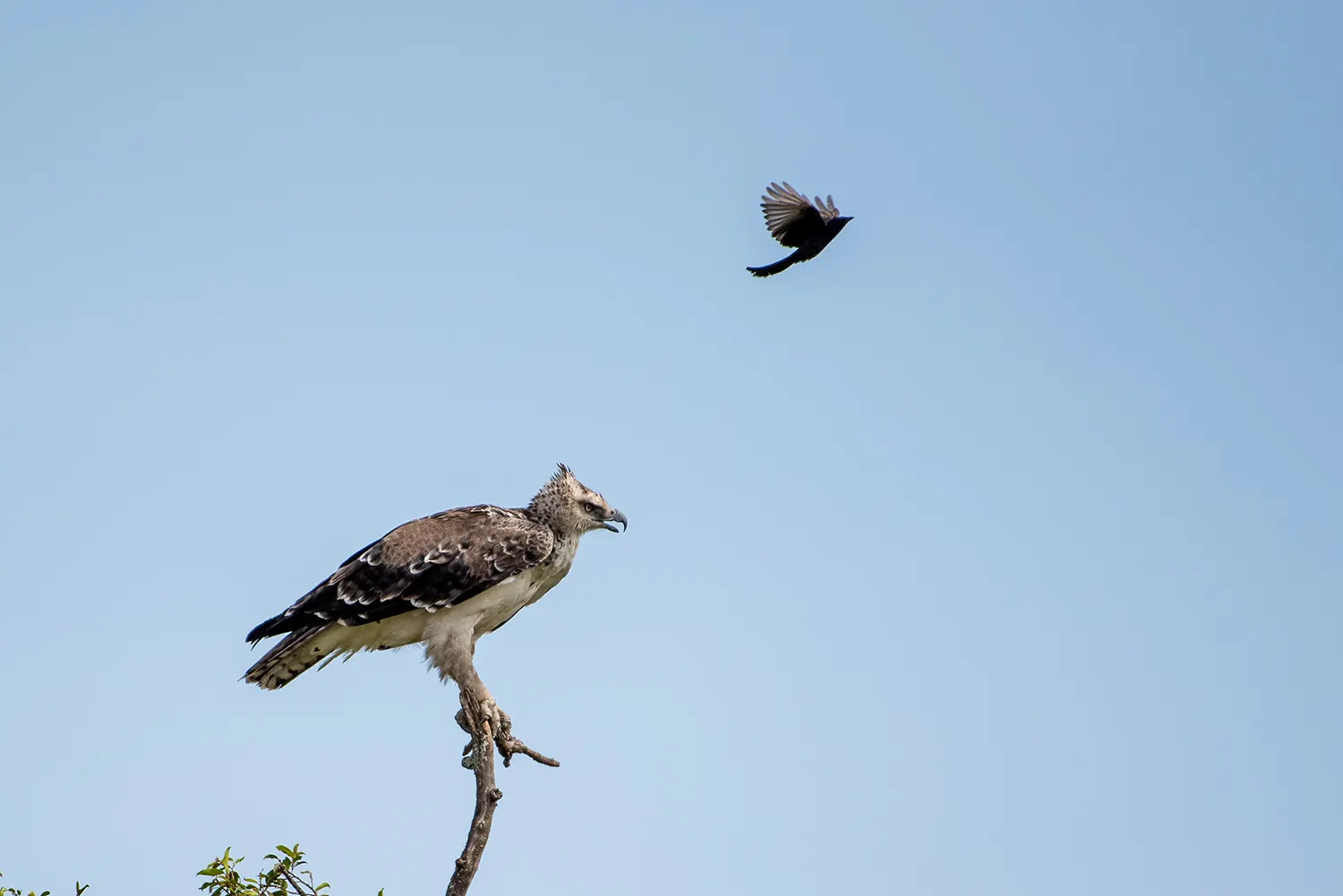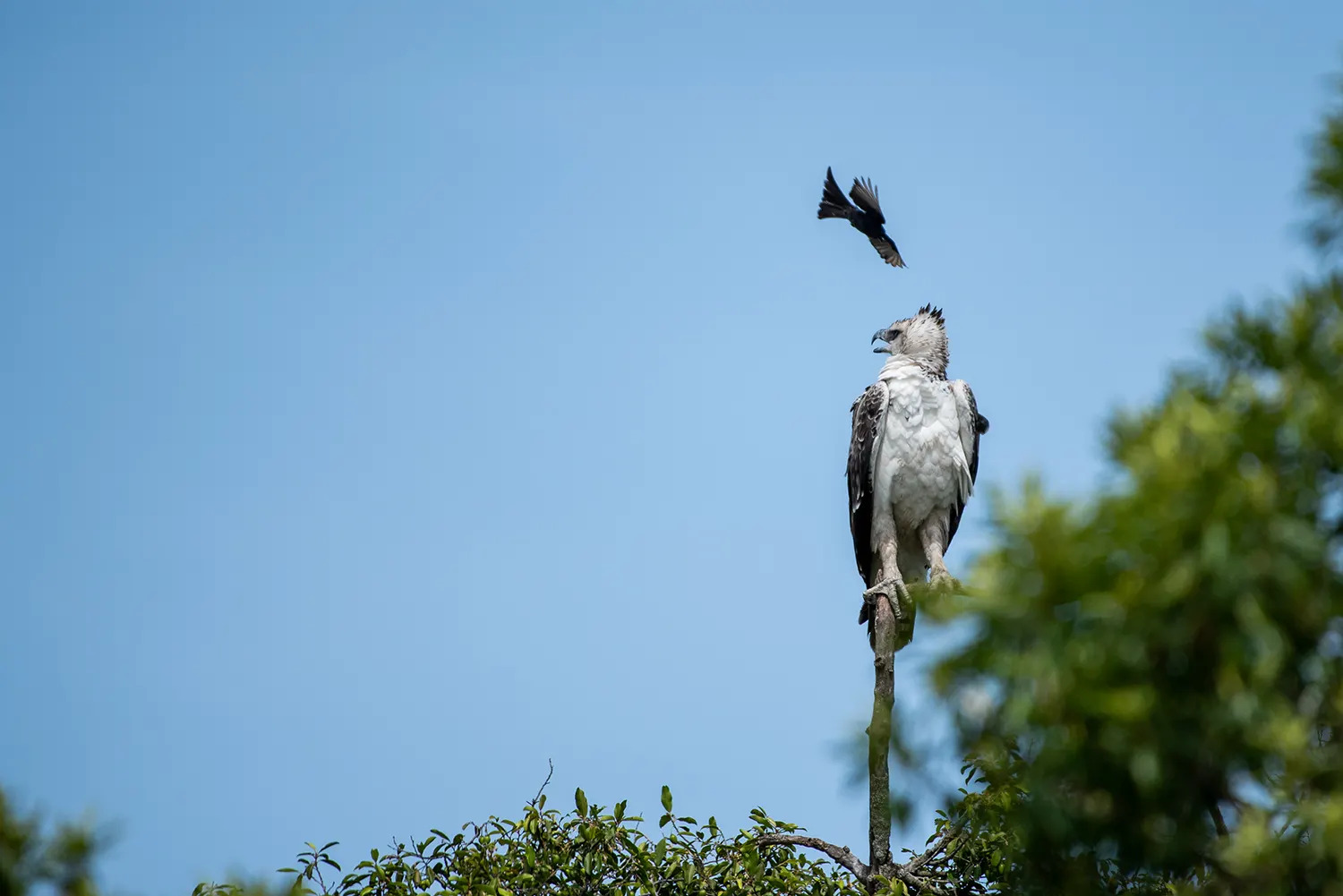 A fork-tailed drongo is not happy with this juvenile martial eagle. Following in the footsteps of David, the drongo kept on mobbing, finally chased Goliath away. [f 5.6, 1/1600, ISO 160]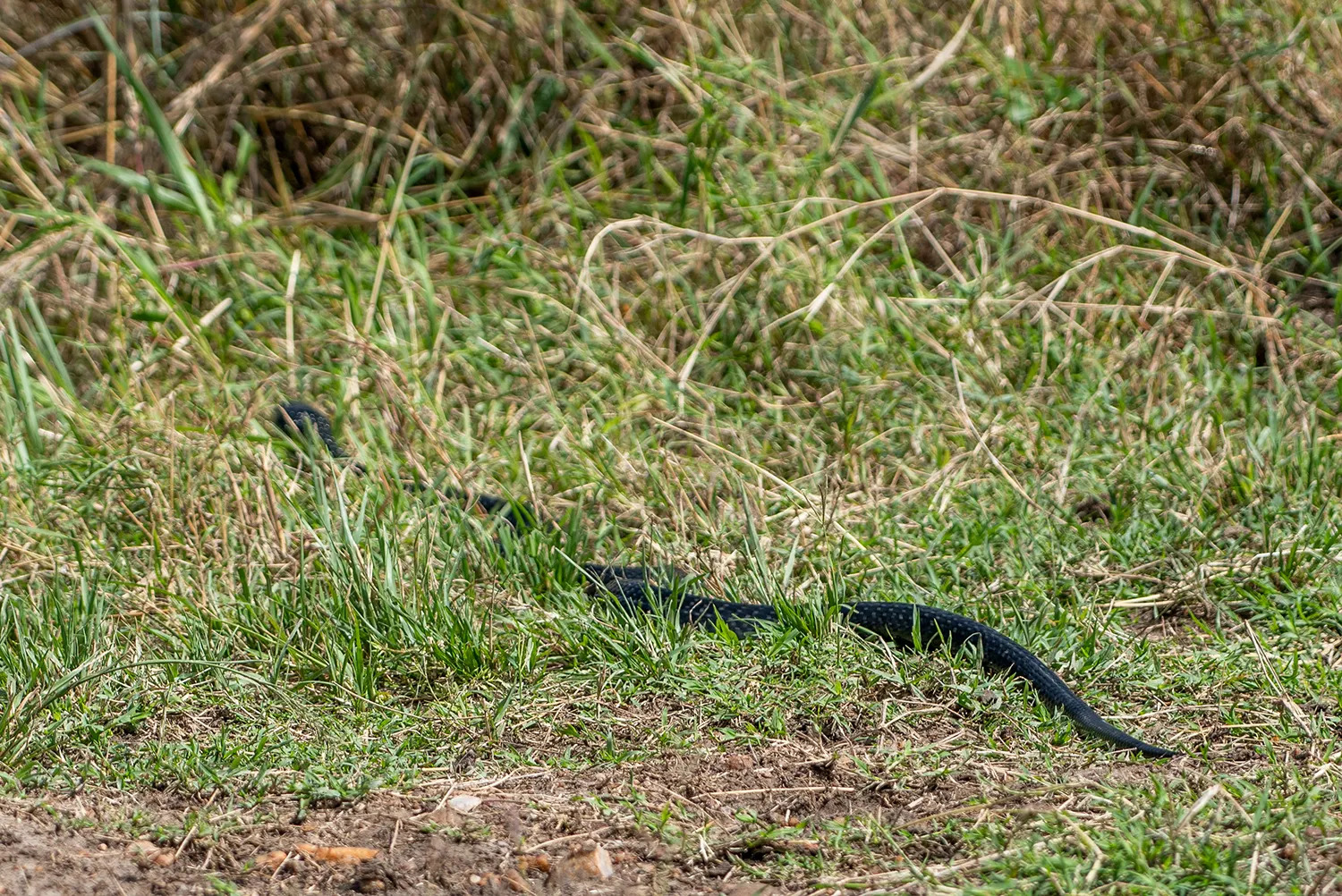 A very special sighting to see a black-necked spitting cobra. Unfortunately it slithered off before I could position myself to get a good shot. [f 5.6, 1/640, ISO 160]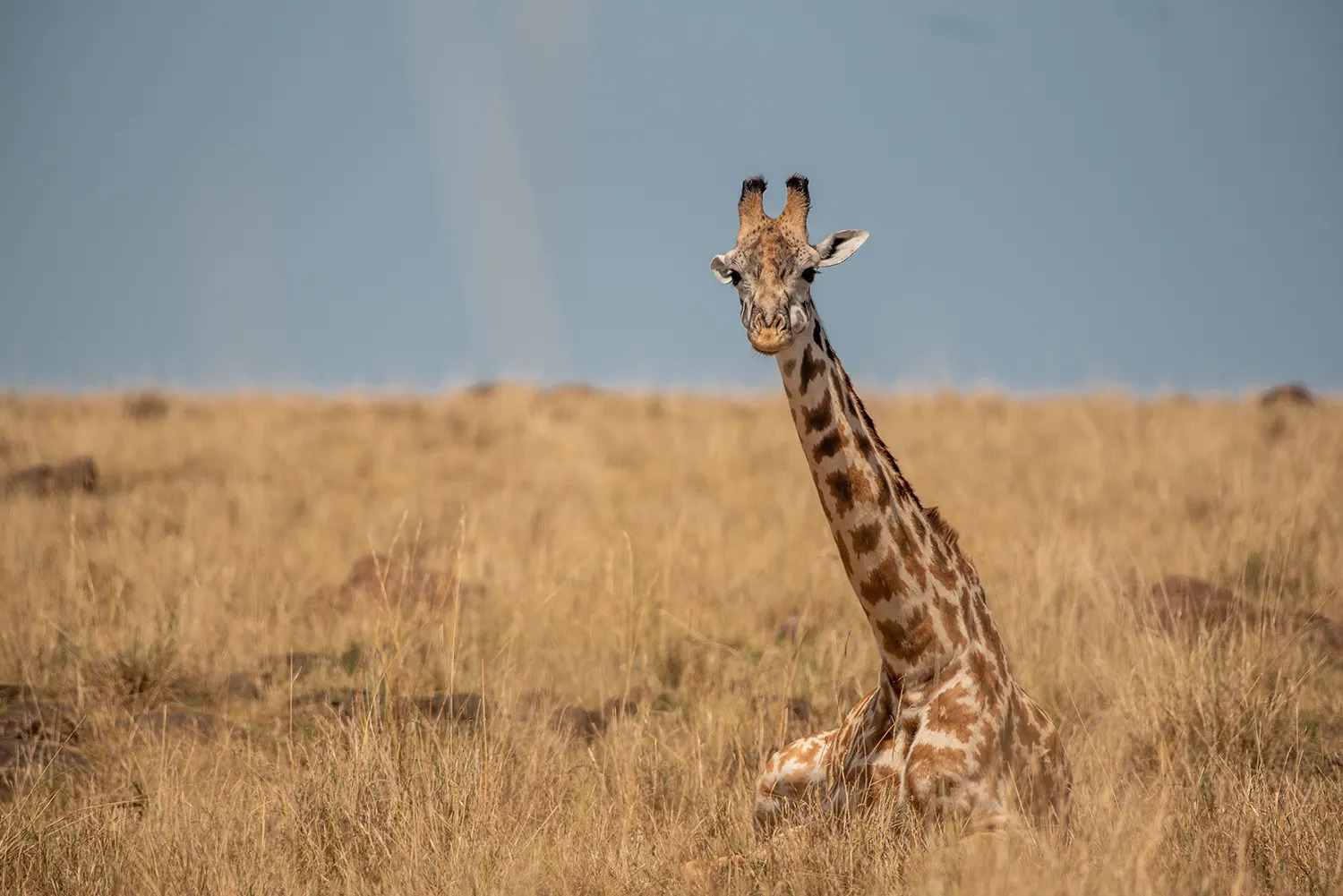 A giraffe rests comfortably in the midday sun. Even whilst sitting she remains the tallest creature in her surroundings. [f 5.6, 1/1250, ISO 200]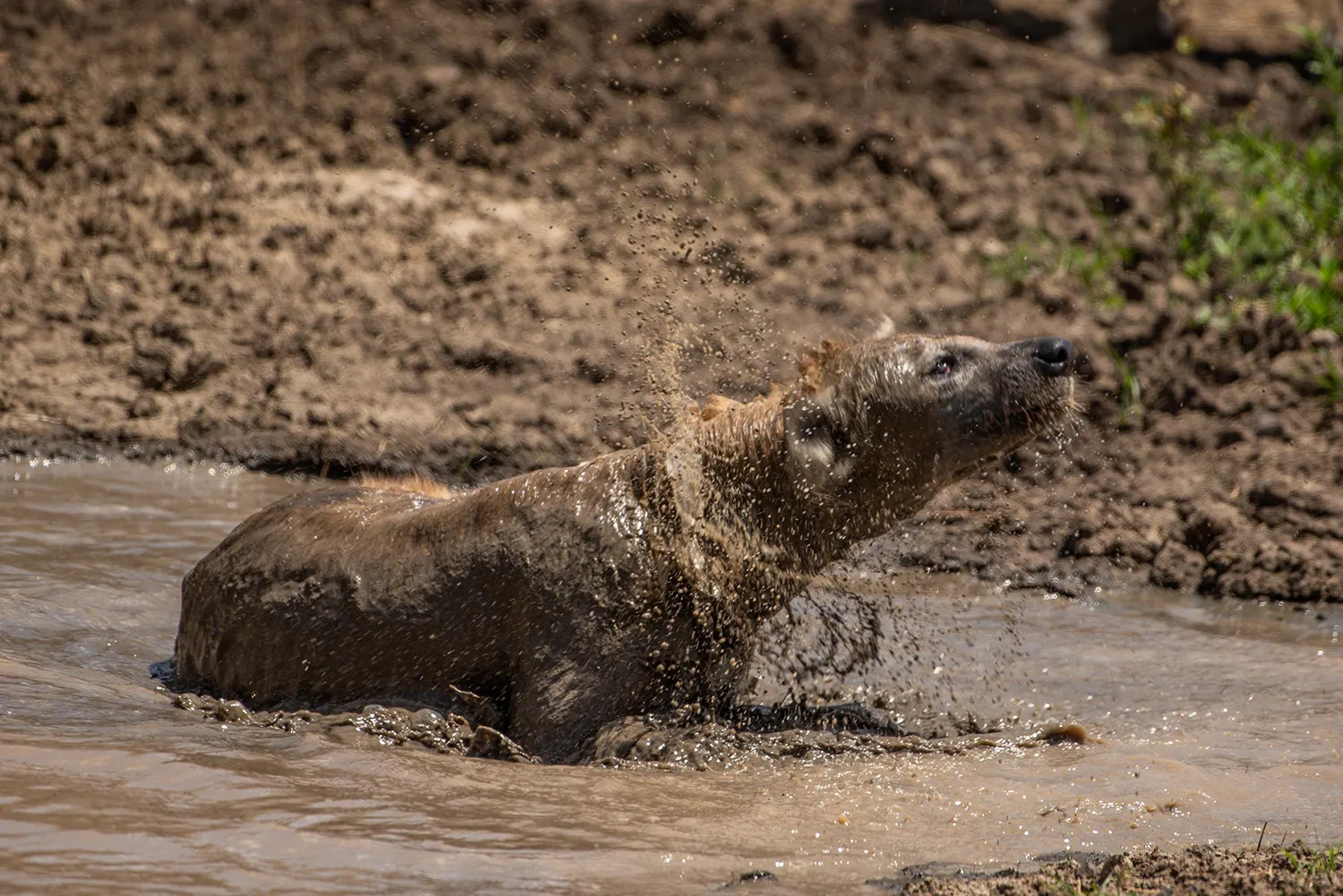 A hyena cools off during a sunny afternoon. [f 5.6, 1/640, ISO 125]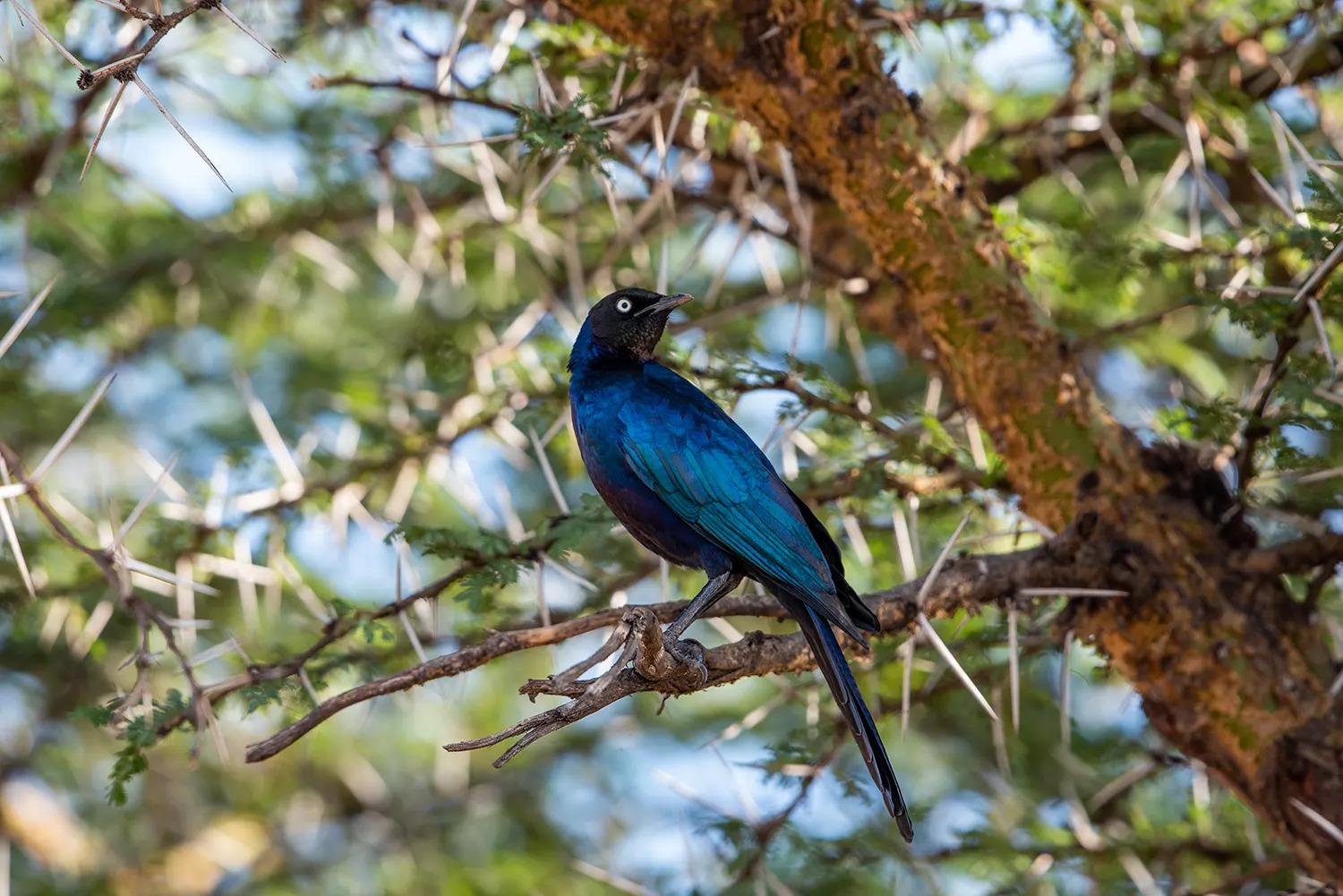 With its beautiful blue plumage this Ruppel's long-tail starling poses for a shot. [f 5.6, 1/1250, ISO 160]