The grass is turning a light shade of brown and distant plumes of smoke are rising in the south. Could it be that at last the rains are easing up?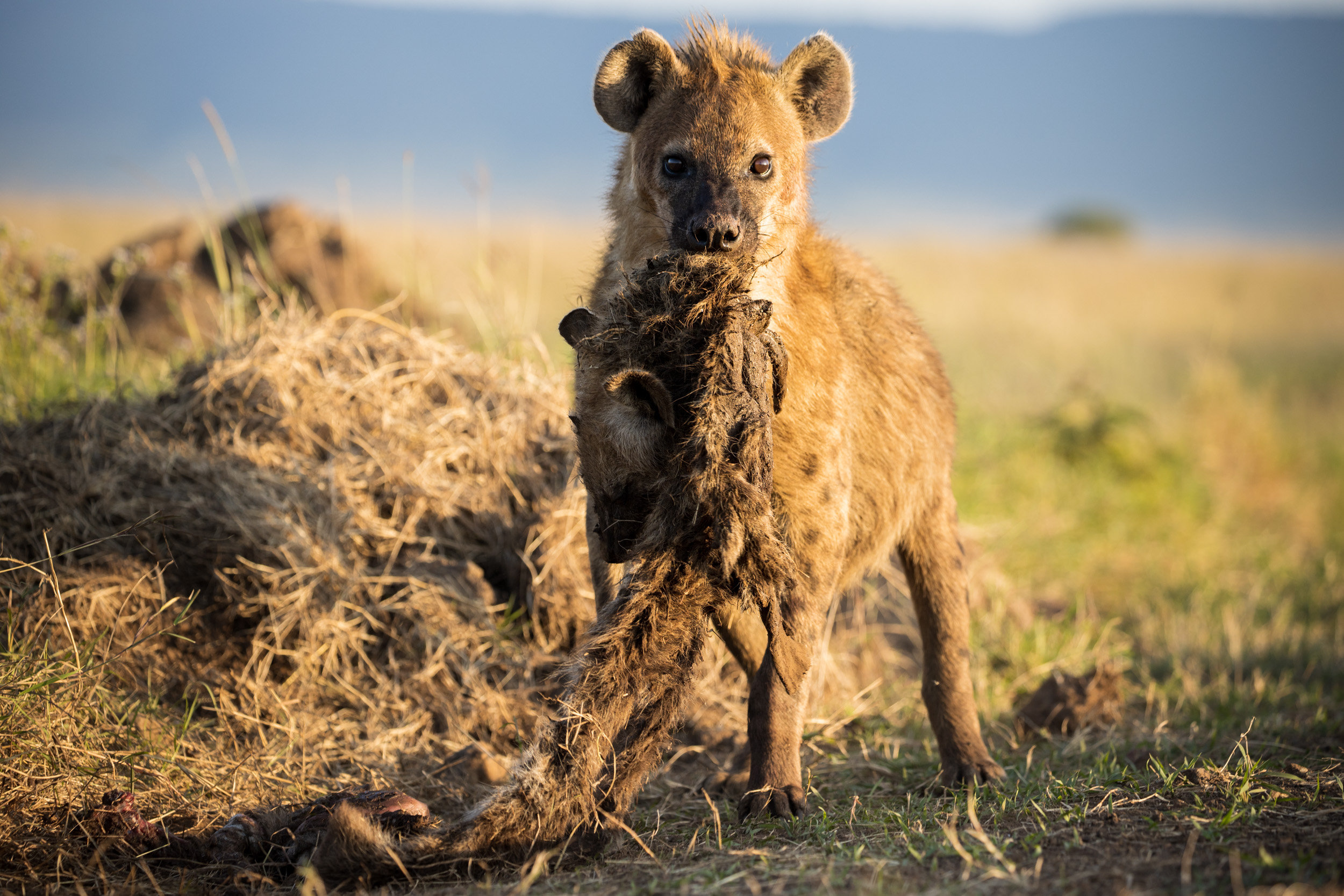 Where do people who work in the Mara go for holiday? Well, the other side of the Mara of course. The Mara ecosystem is so varied and huge, that to really stay connected with it in its entirety, you need to regularly visit all four corners of this Kenyan paradise. This week, I headed across the southern part of the Mara, and then north up into the Naboisho Conservancy. The Maasai Mara, as a whole, is truly remarkable. Enjoy This Week At Angama – and slightly further afield too. [f 5.6, 1/400, ISO 500]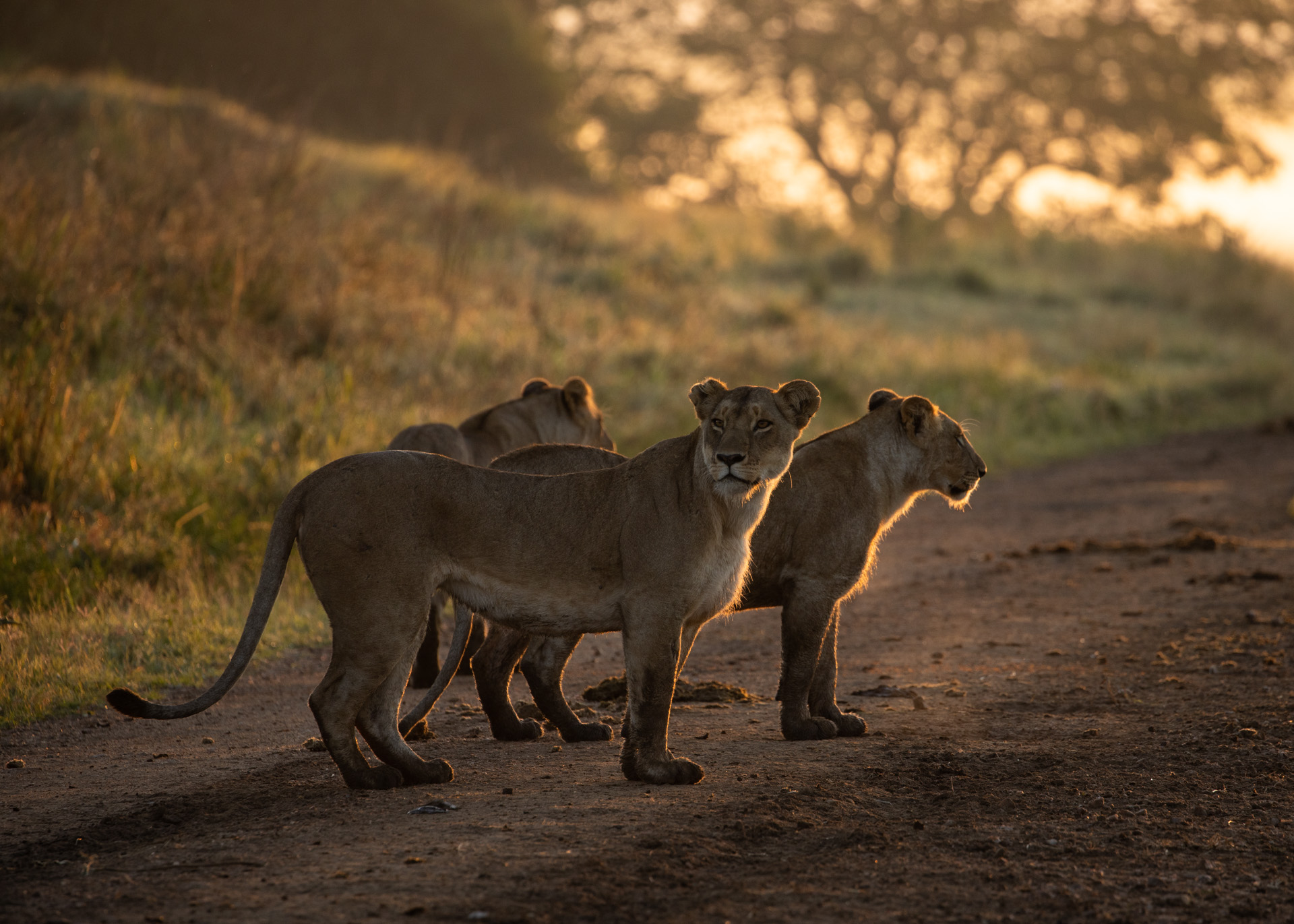 At the base of the escarpment, below Angama Mara, things are becoming rather complicated in terms of lion dynamics. Long grass has resulted in a temporarily reduced prey base for the apex predators and so they are having to take more risks in their search for food. Here, the sole lioness from the relatively undocumented Swamp Lion Pride is seen together with her two grown-up cubs. They have strayed out of their normal territory. [f 5.6, 1/200, ISO 400, -1.0]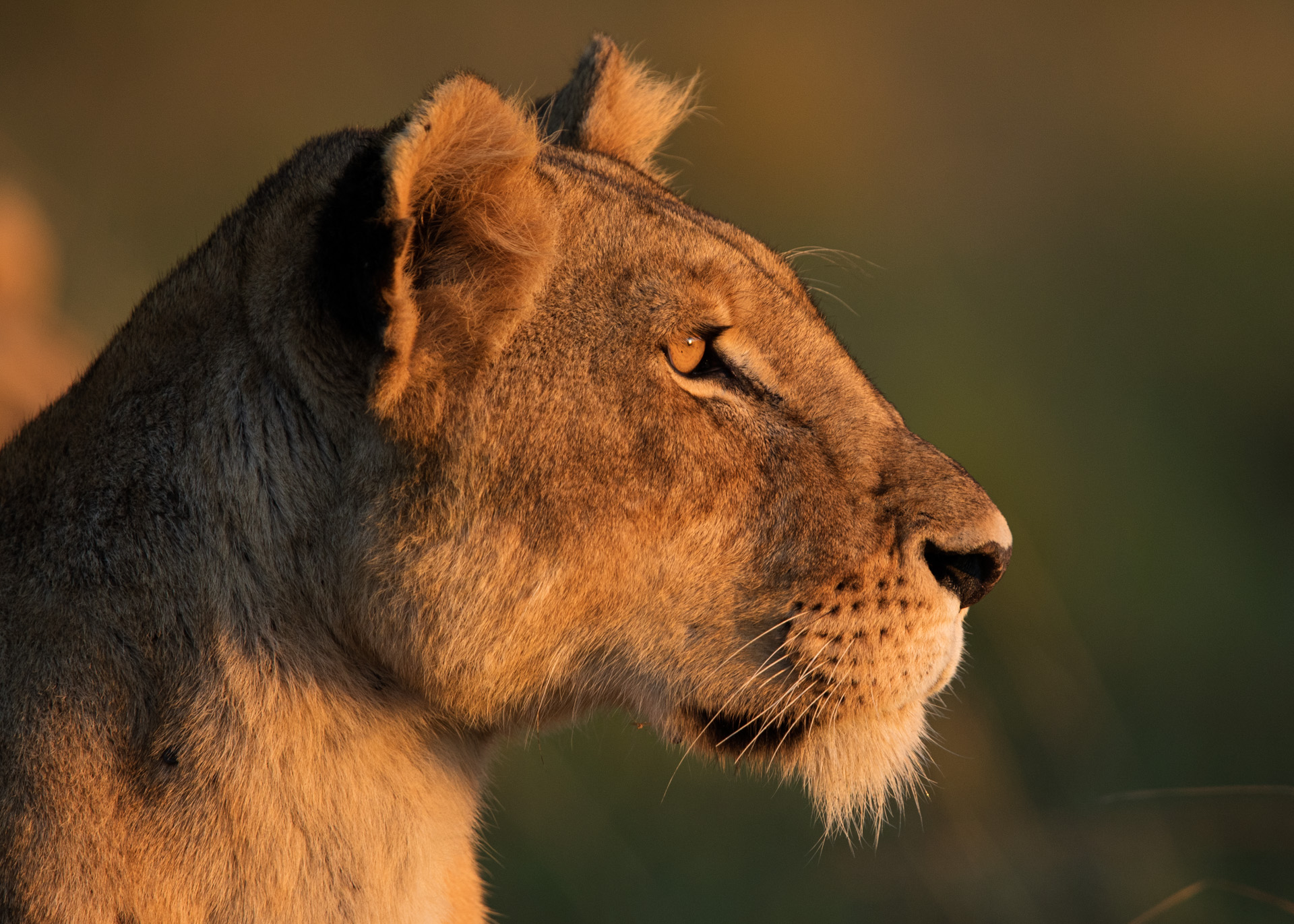 Just out of frame to the left, sat this indomitable lioness, the lead figure of the Angama Pride. If looks could kill. The morning light hits her coat, illuminating her in gold, and intimidating the lioness with the youngsters. They turned and ran back towards their home along the Mara River. [f 4.0, 1/400, ISO 400, -0.67]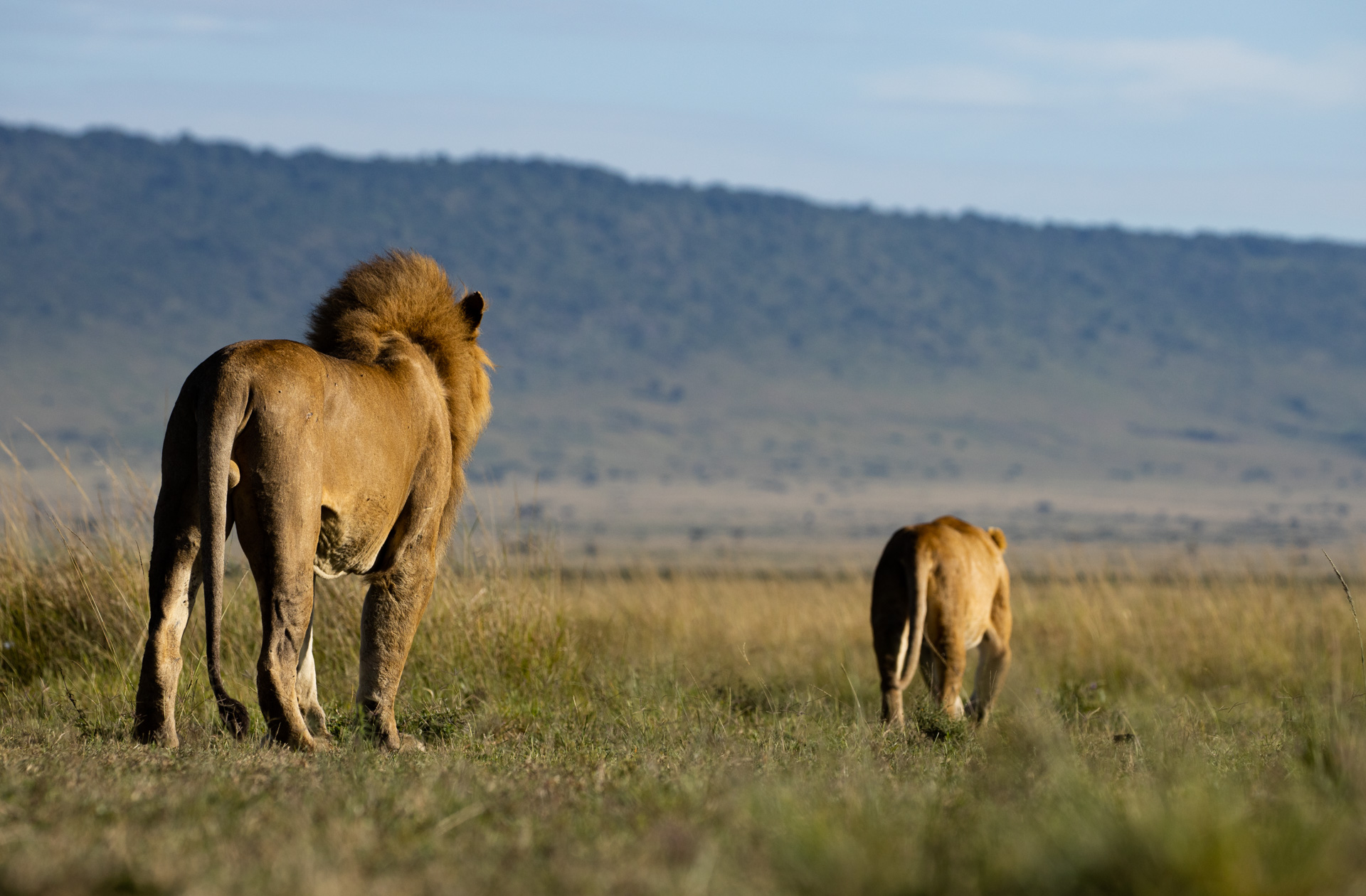 The Bila Shaka (Six-Pack) males are spending more time in the Triangle. On this occasion, one of the members wouldn't take no for an answer and followed this Mugoro lioness for hours. [f 7.1, 1/1600, ISO 400, -0.33]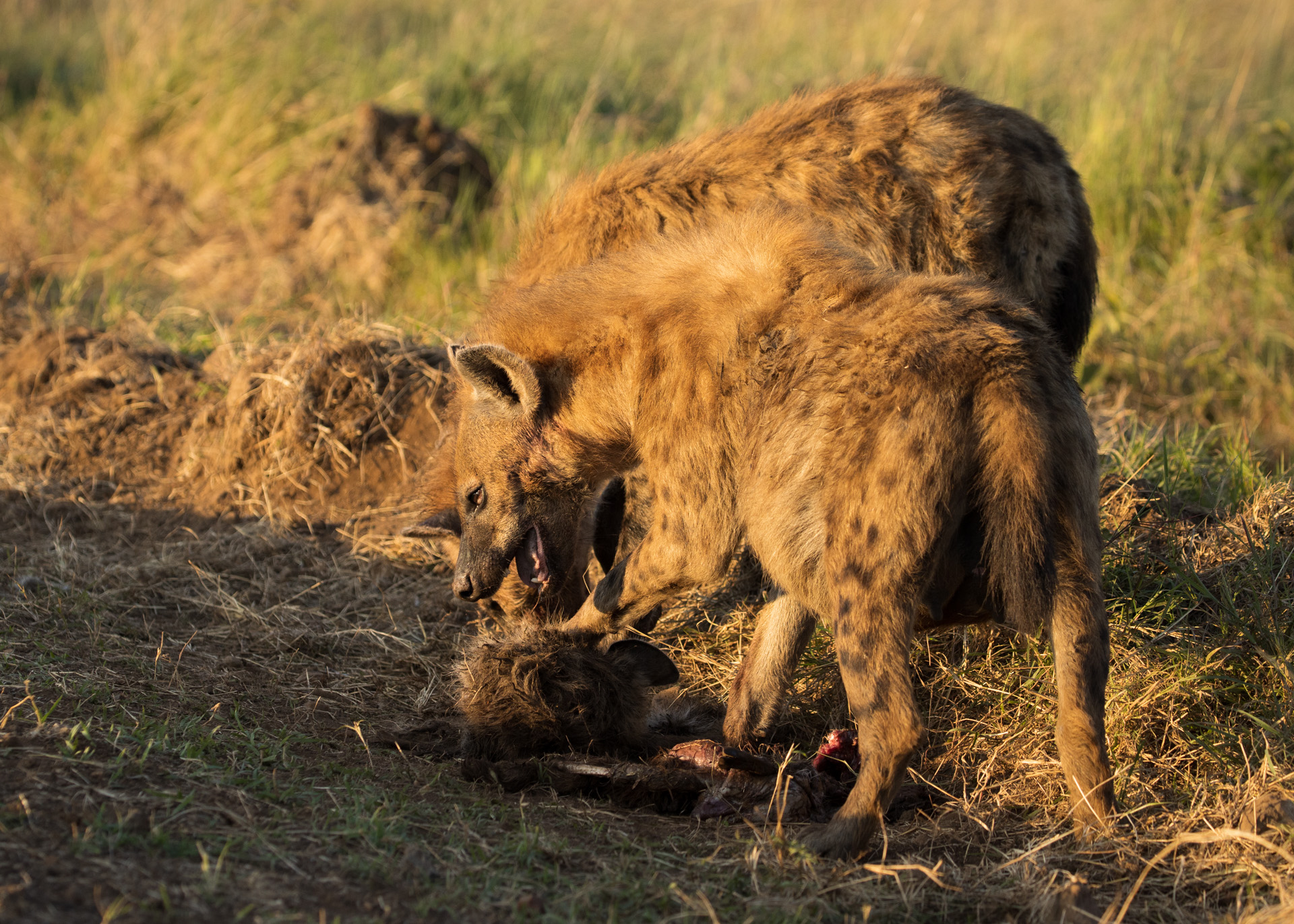 It's not just the lion dynamics that are agitated. Look closely and you will see that these two hyena are feeding on the remnants of another hyena, presumably a member of a rival clan. [f 5.6, 1/640, ISO 640, -0.33]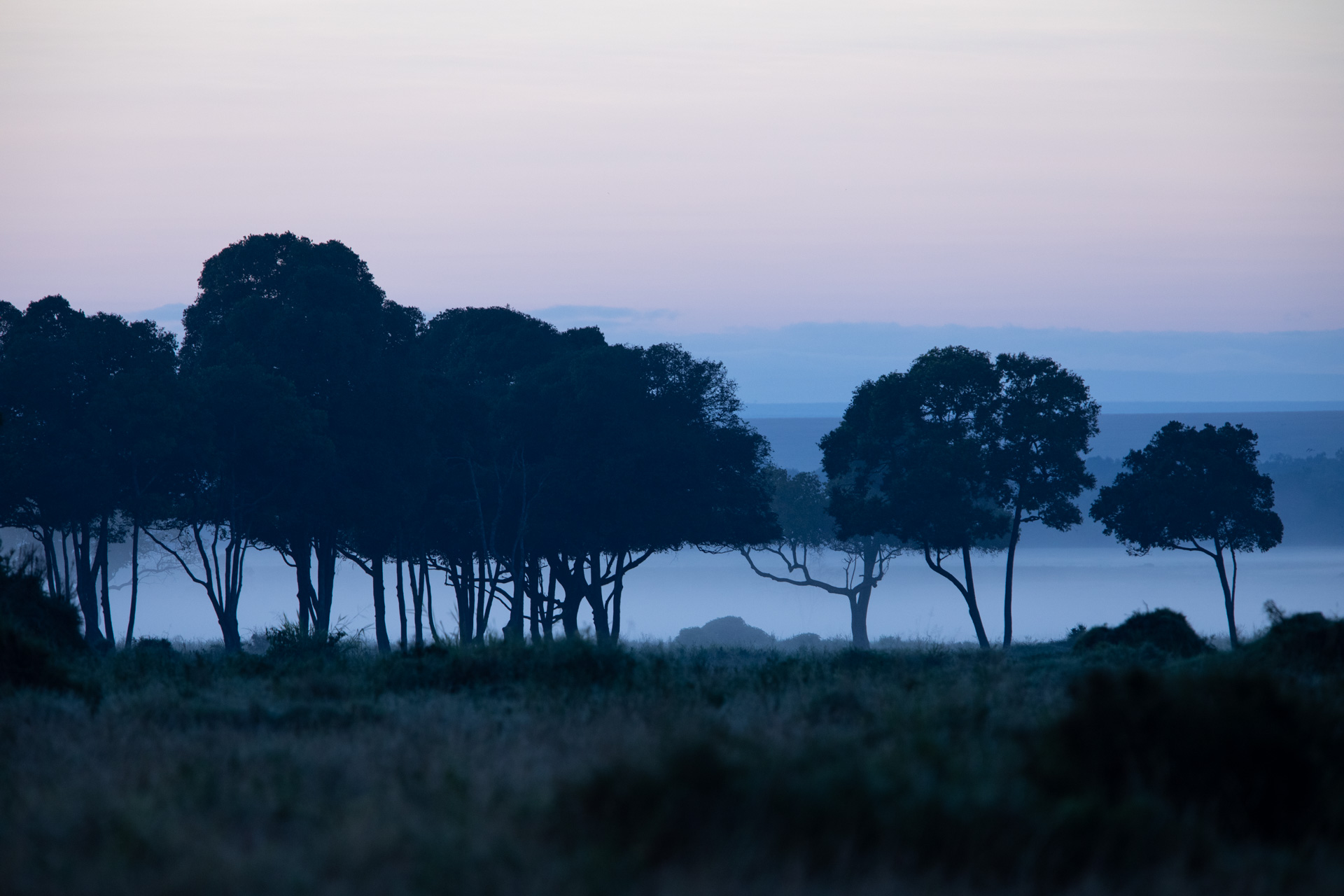 Gentle, soft and ethereal – the Mara wakes up, revealing low lying mist. What hidden secrets will she reveal today? [f 4.5, 1/250, ISO 800, -0.67]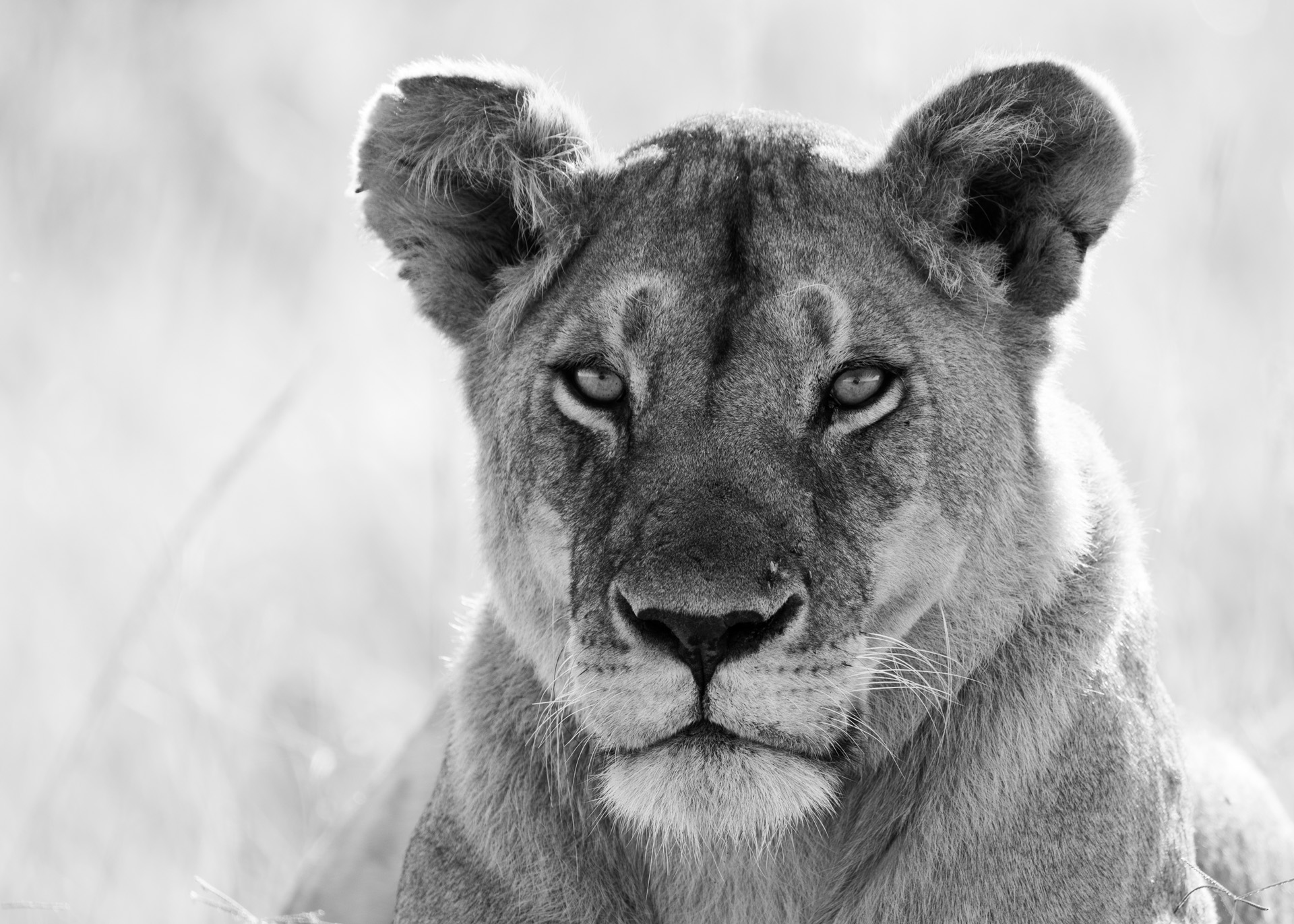 I decided to take a few days holiday and went to go and visit some friends who are based in Naboisho Conservancy towards the north-east of the Mara. About 50km away, as the crow flies, the journey by road took about three-and-a-half hours. But along the way we had a few distractions; such as this gorgeous lioness near Black Rock. [f 4.5, 1/250, ISO 800, -0.67]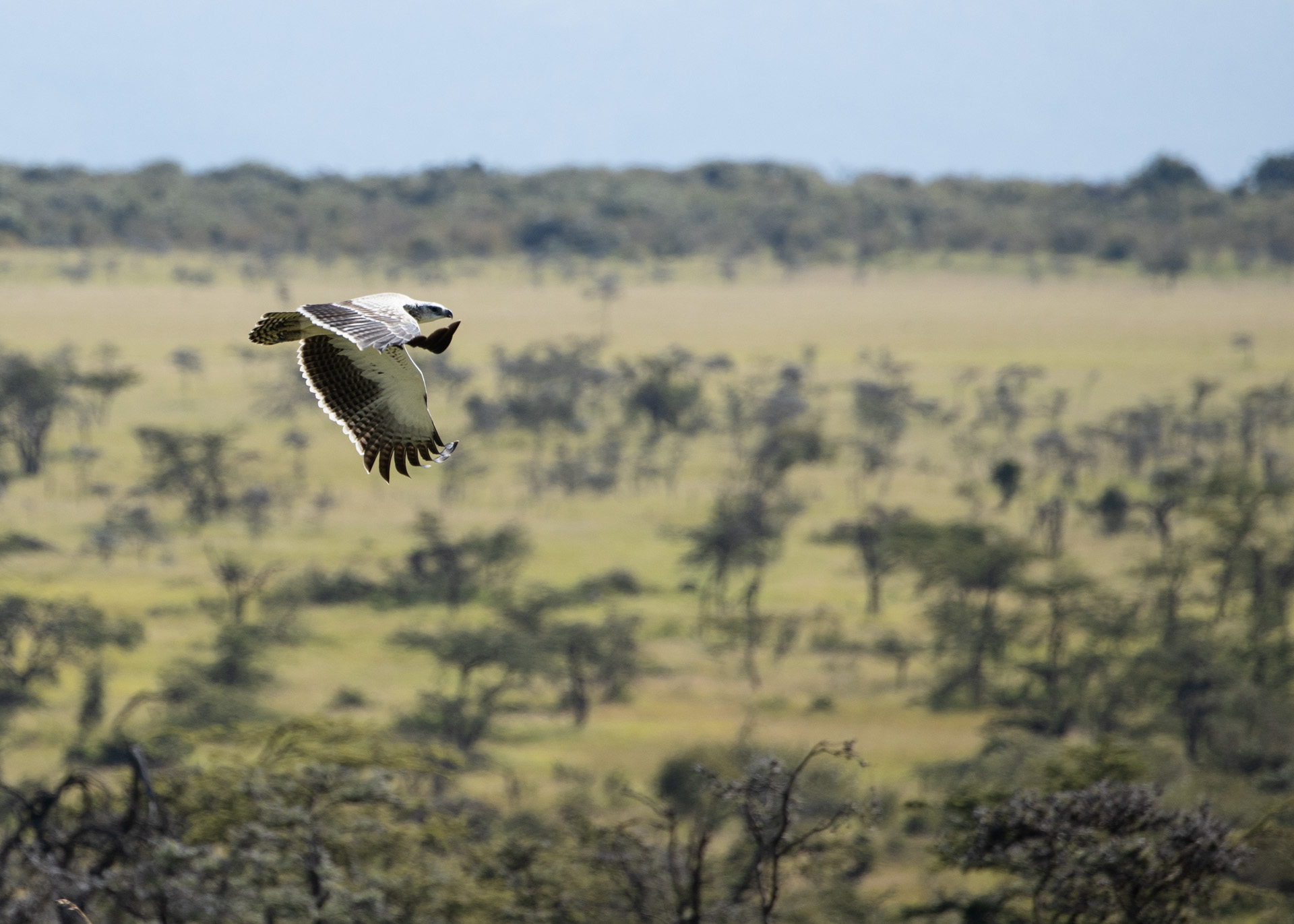 Upon arriving into Naboisho we were met by a juvenile martial eagle in the midst of trying to attack a small herd of Thomson's gazelle. She, or he, was too fast for me to capture any action shots, however, as it dived into the herd claws outstretched. [f 5.6, 1/1000, ISO 250, +0.33]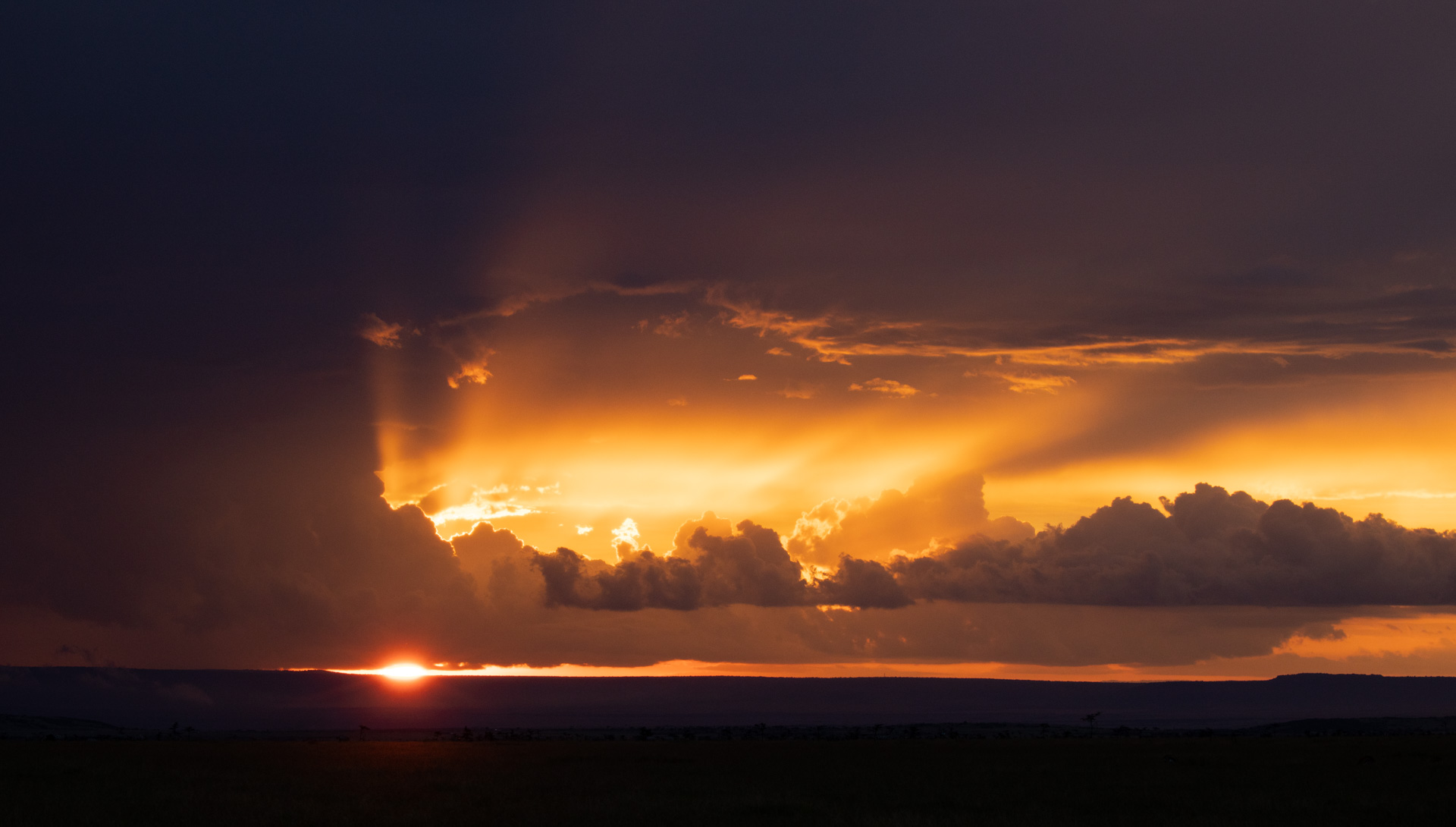 No matter where in the Mara you are, the sunsets are unforgettable. [f 14.0, 1/60, ISO 1000, -1.0]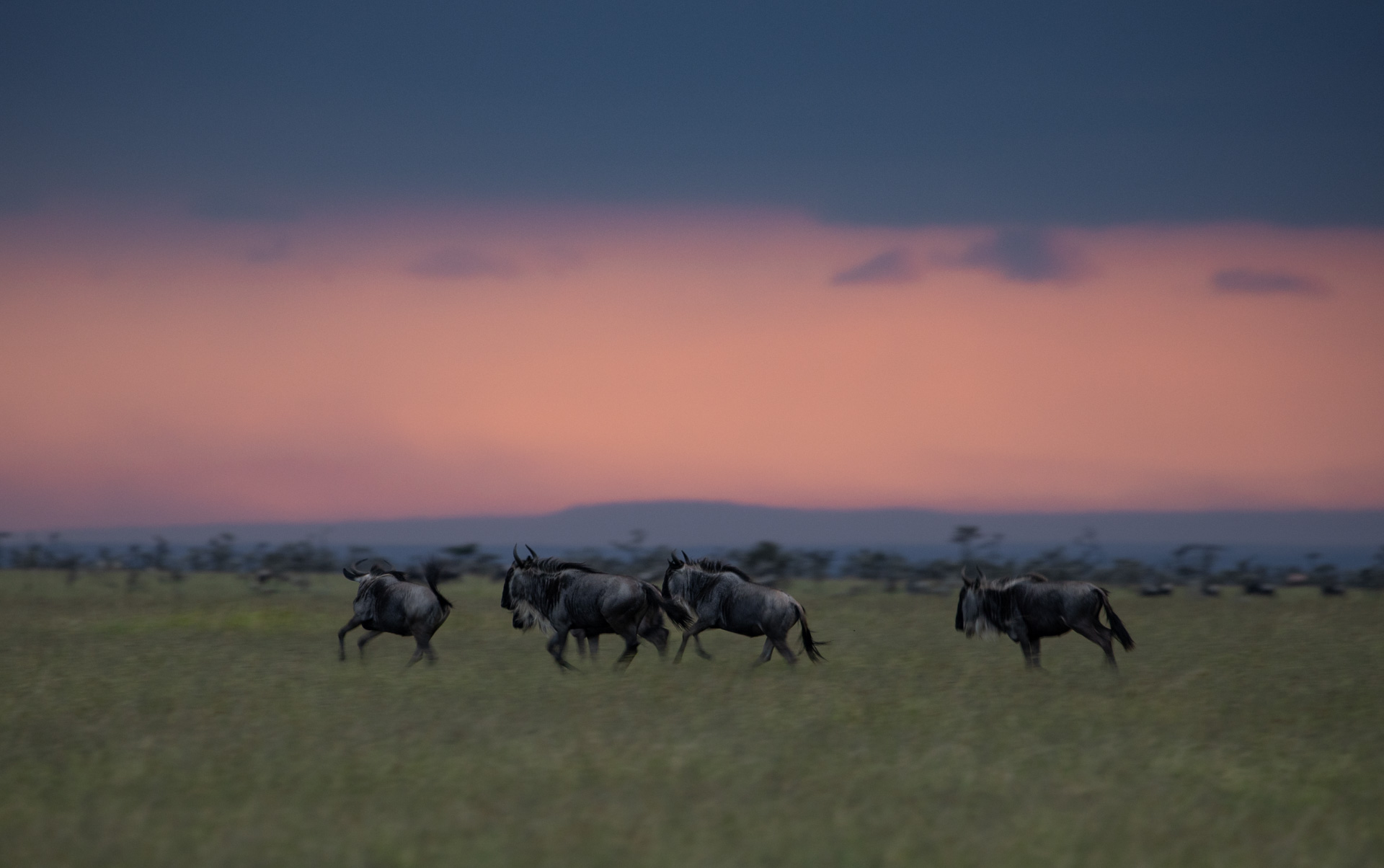 Last week I wrote about the single wildebeest currently in the Mara Triangle. Naboisho forms part of a much less known, and smaller migration, known as the Loita Migration. The wildebeest are already here, although in significantly smaller numbers than what we are expecting with the Great Migration. [f 5.6, 1/50, ISO 400, -1.0]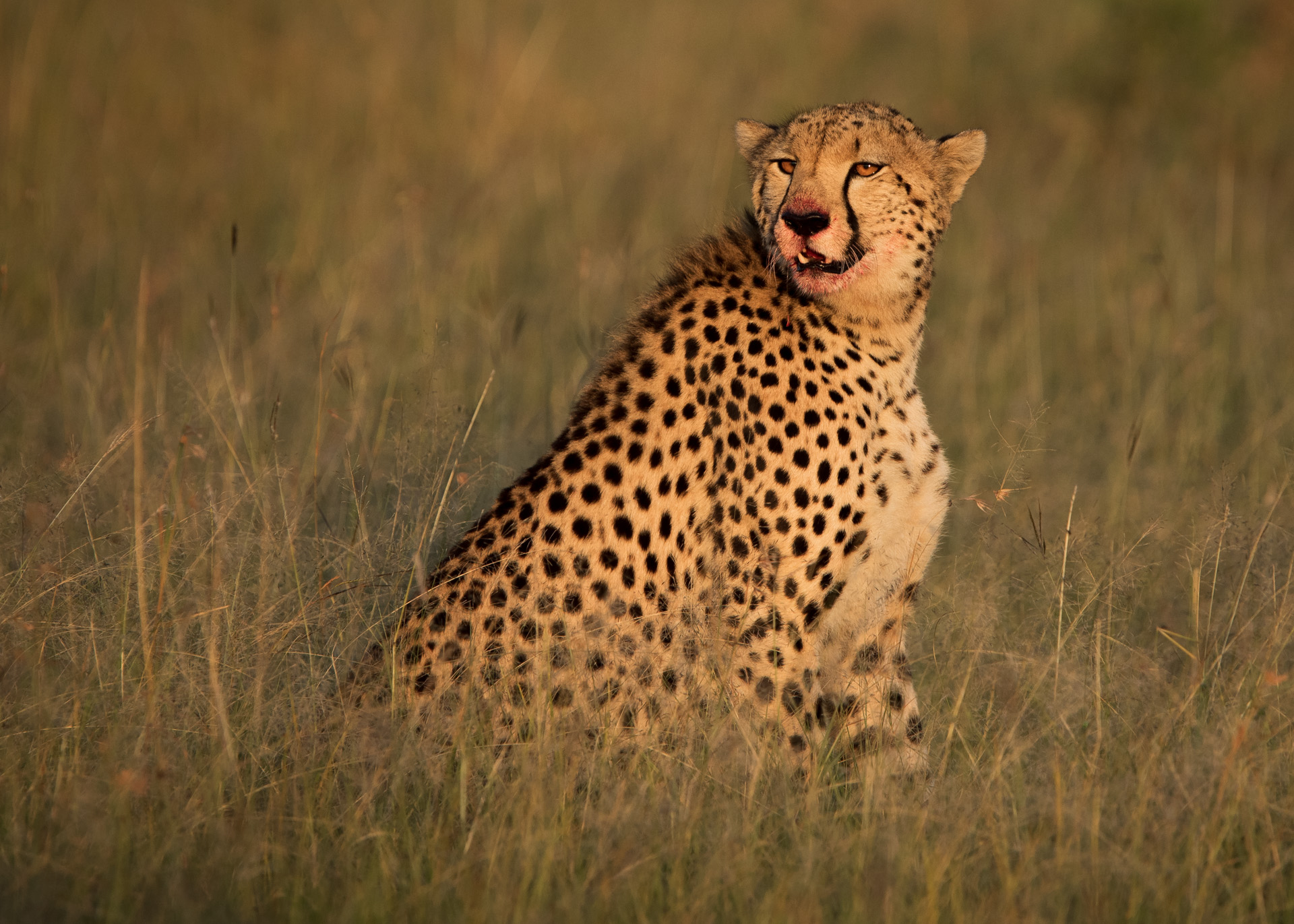 We were treated to some fantastic cheetah action – what amazing luck. On this drive, a pregnant female managed to successfully chase down a young impala. What a thrill to watch, and a treat to photograph. [f 5.0, 1/800, ISO 400, -0.67]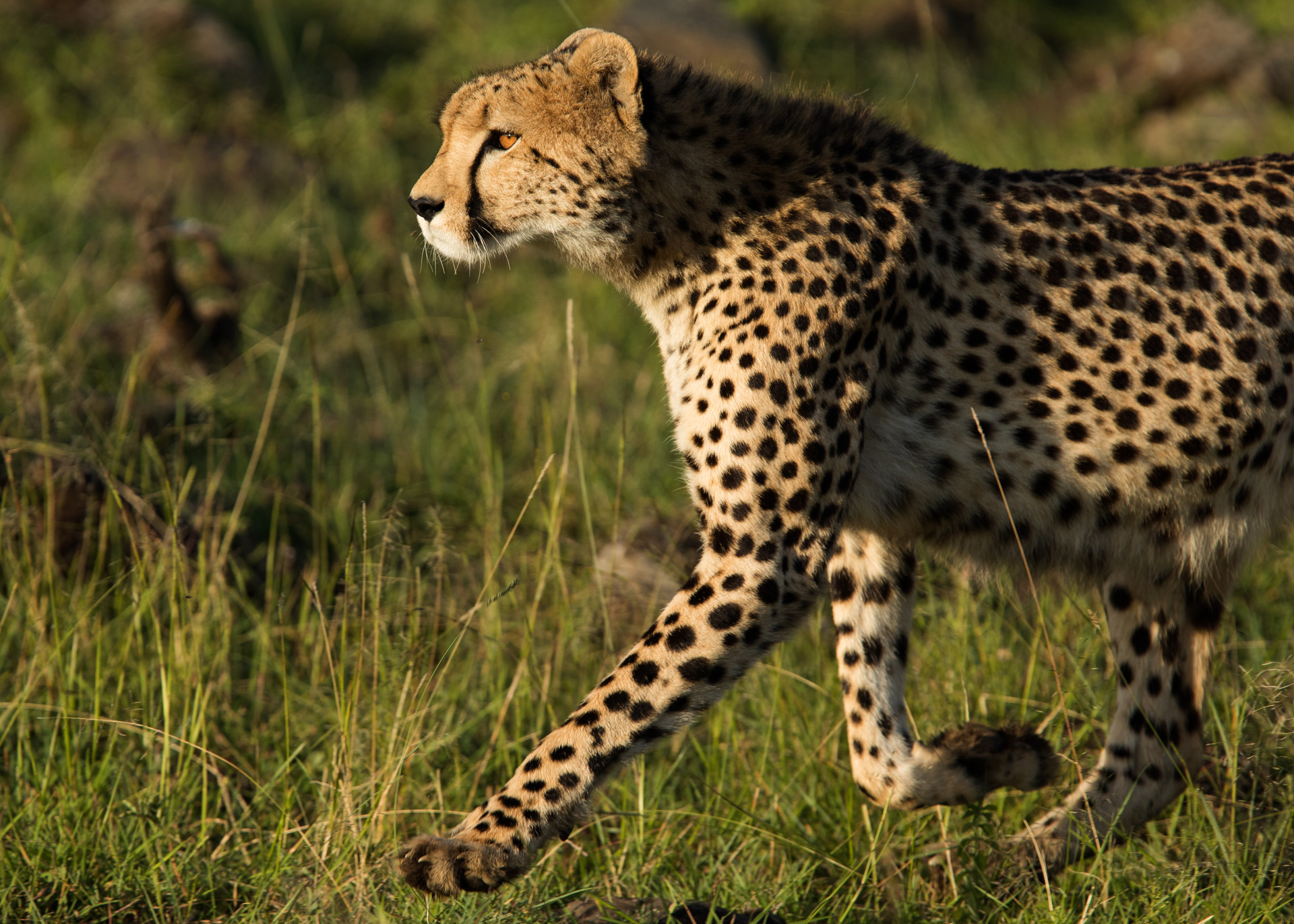 Here she was moments before the kill, picking up her pace, eyes set on the target. [f 5.0, 1/1250, ISO 320, -1.0]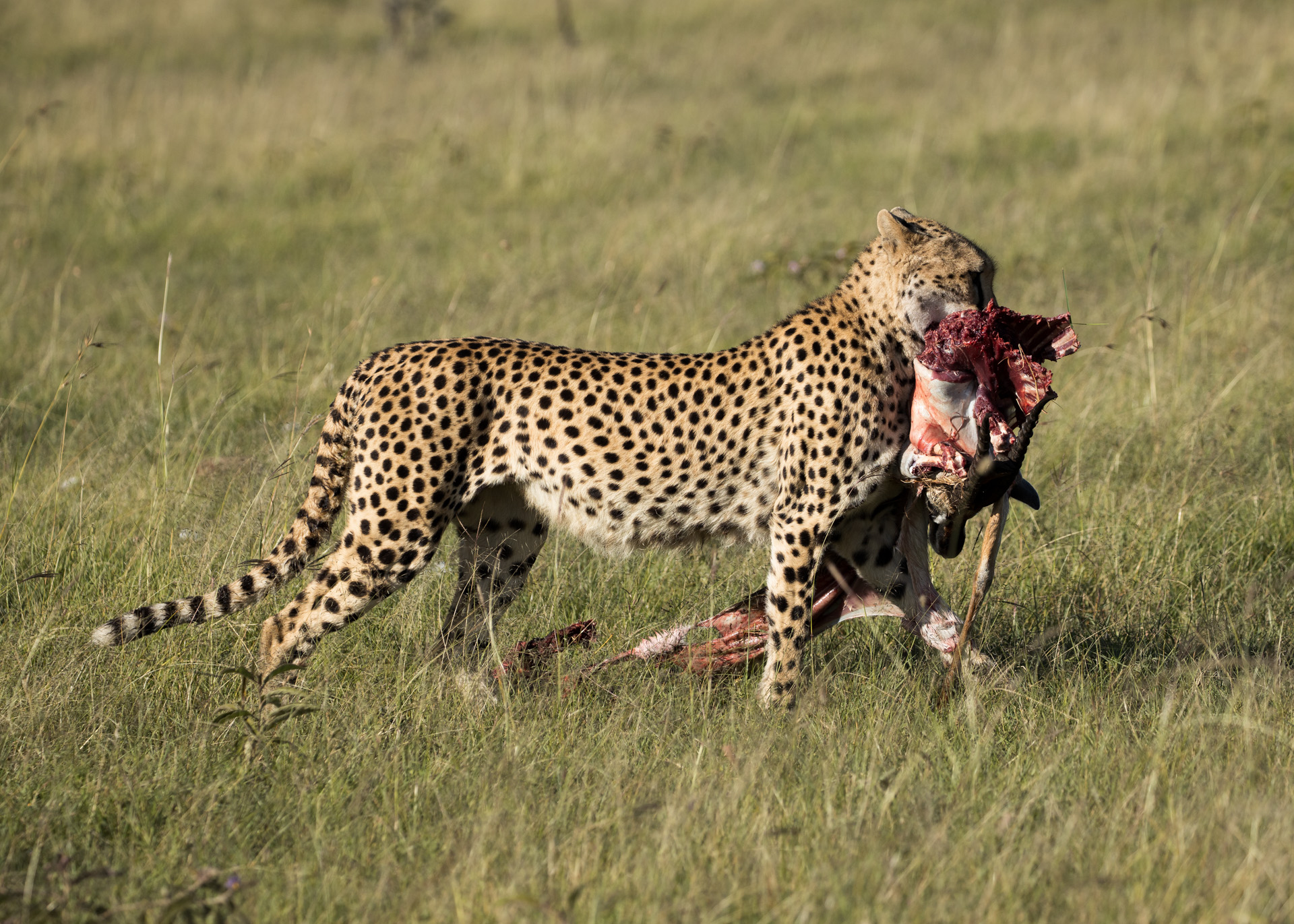 The next day we managed to see a different cheetah and also watch her make a kill; this time a Thomson's gazelle. [f 5.6, 1/2000, ISO 320]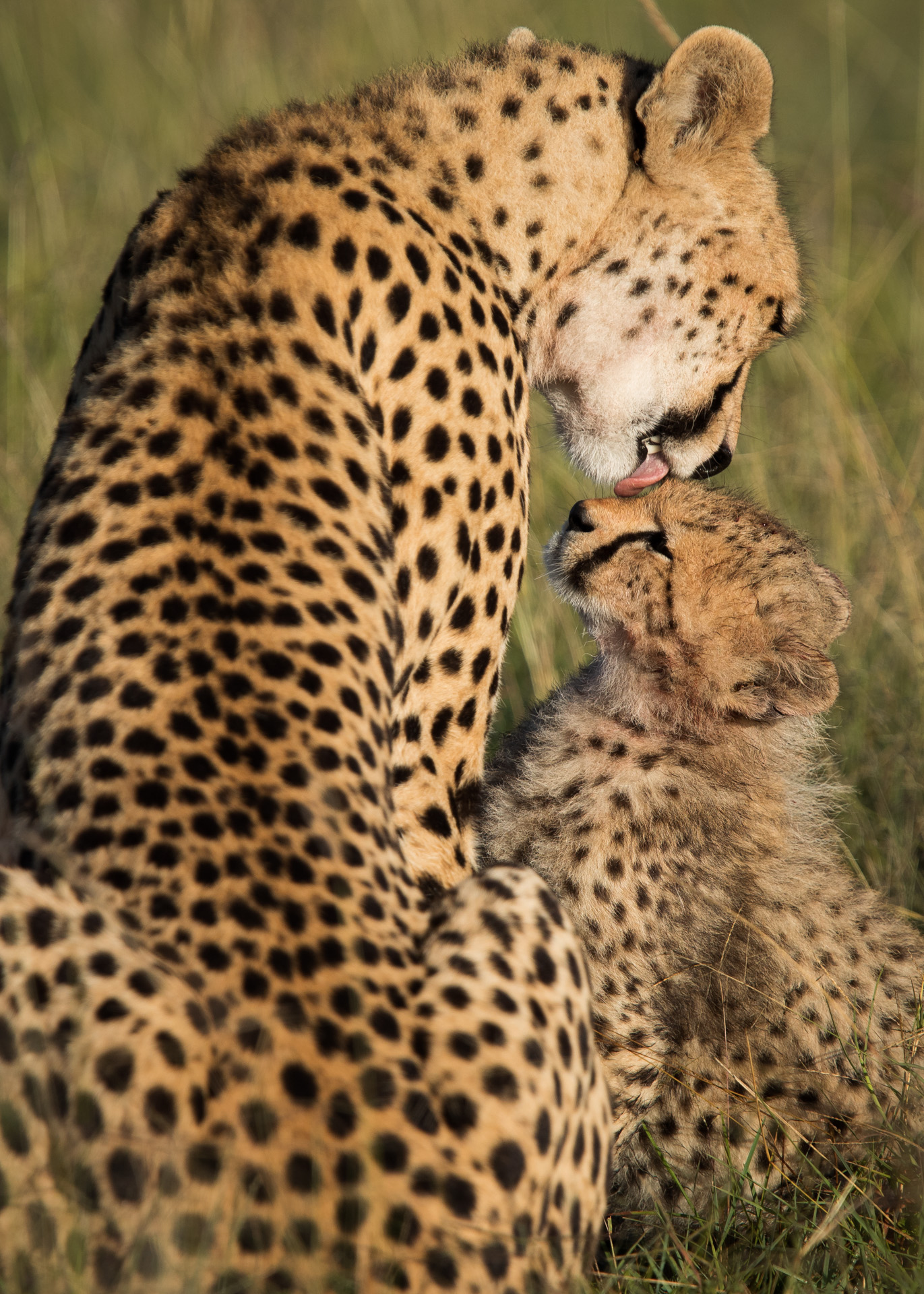 She had three young cubs, in the region of three to four months old, and after a long wait we were rewarded with a precious sighting of the mother and cubs feeding, and then cleaning and playing. [f 4.5, 1/2500, ISO 320, -0.33]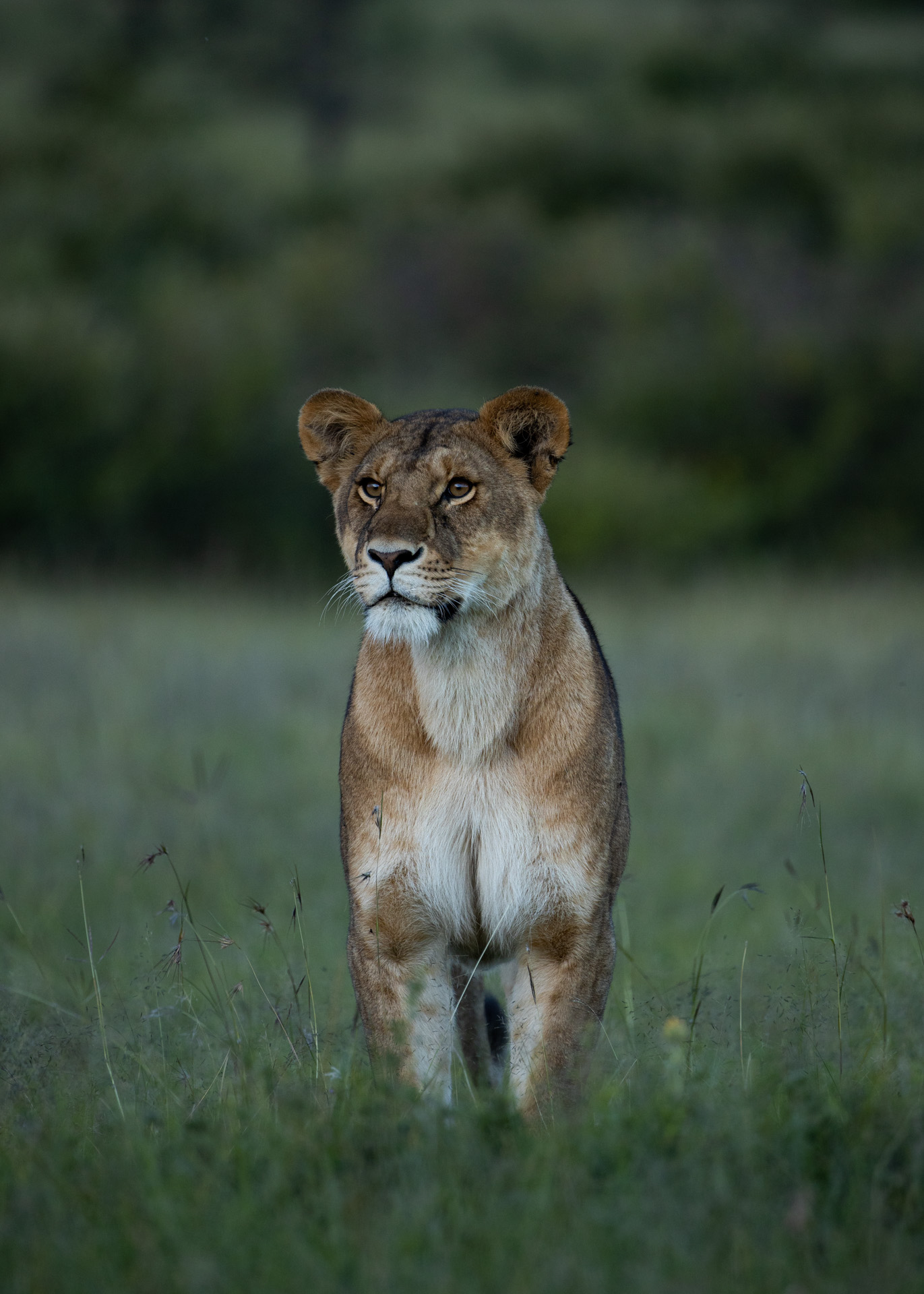 In the last light of the day, a lioness contemplates turning on beast-mode. She hunted a lone topi, before opting against the chase, instead returning to her sister for some cuddles. [f 5.6, 1/200, ISO 800, -0.67]
Whilst I was away from Angama Mara, guides Douglas and Robert had ample opportunity to practise their photography. Together, we are working to enhance their photographic skills and so it brings me great pleasure to show you a small selection of the images they took while I was away.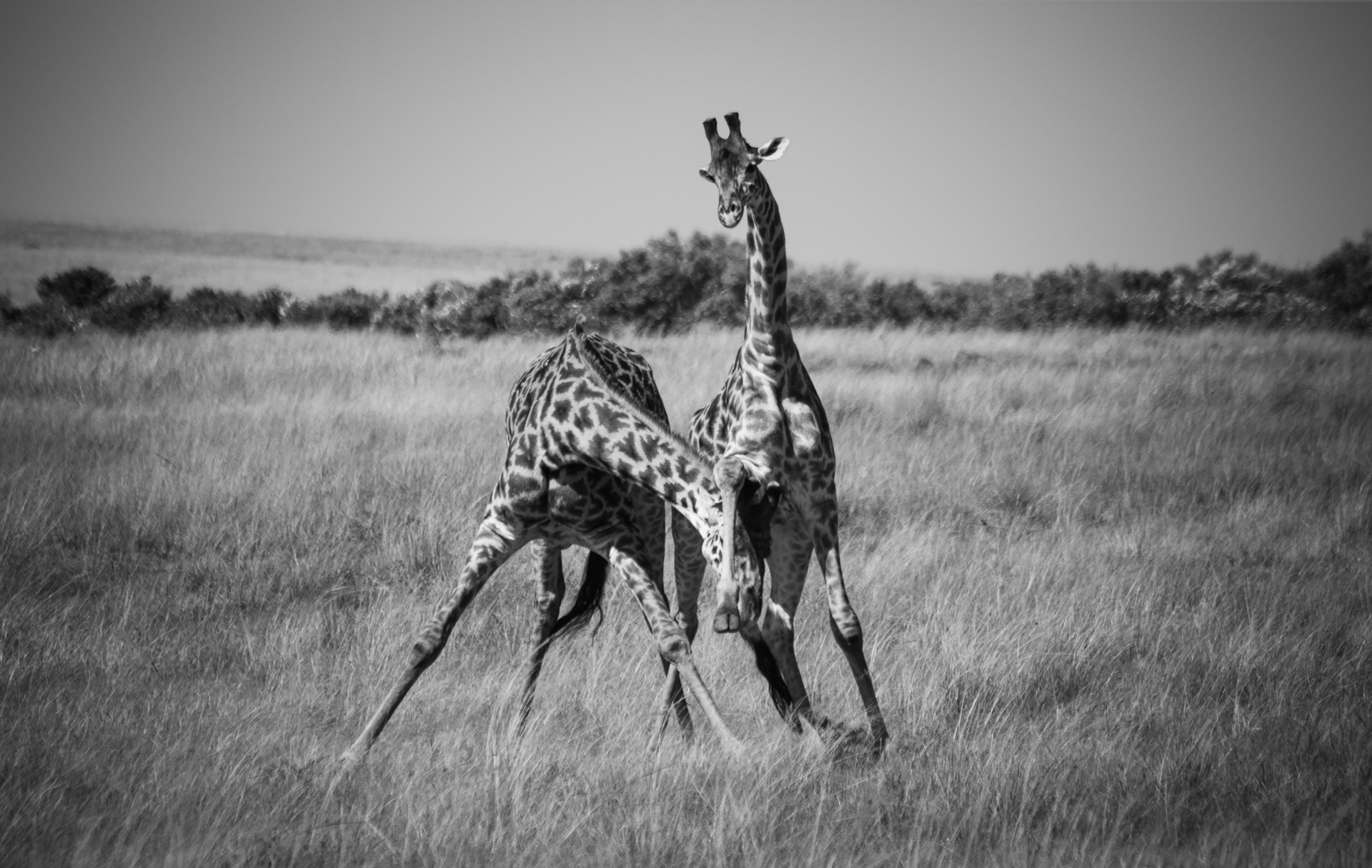 Photograph by Douglas Onsongo
[f 6.3, 1/1000, ISO 200]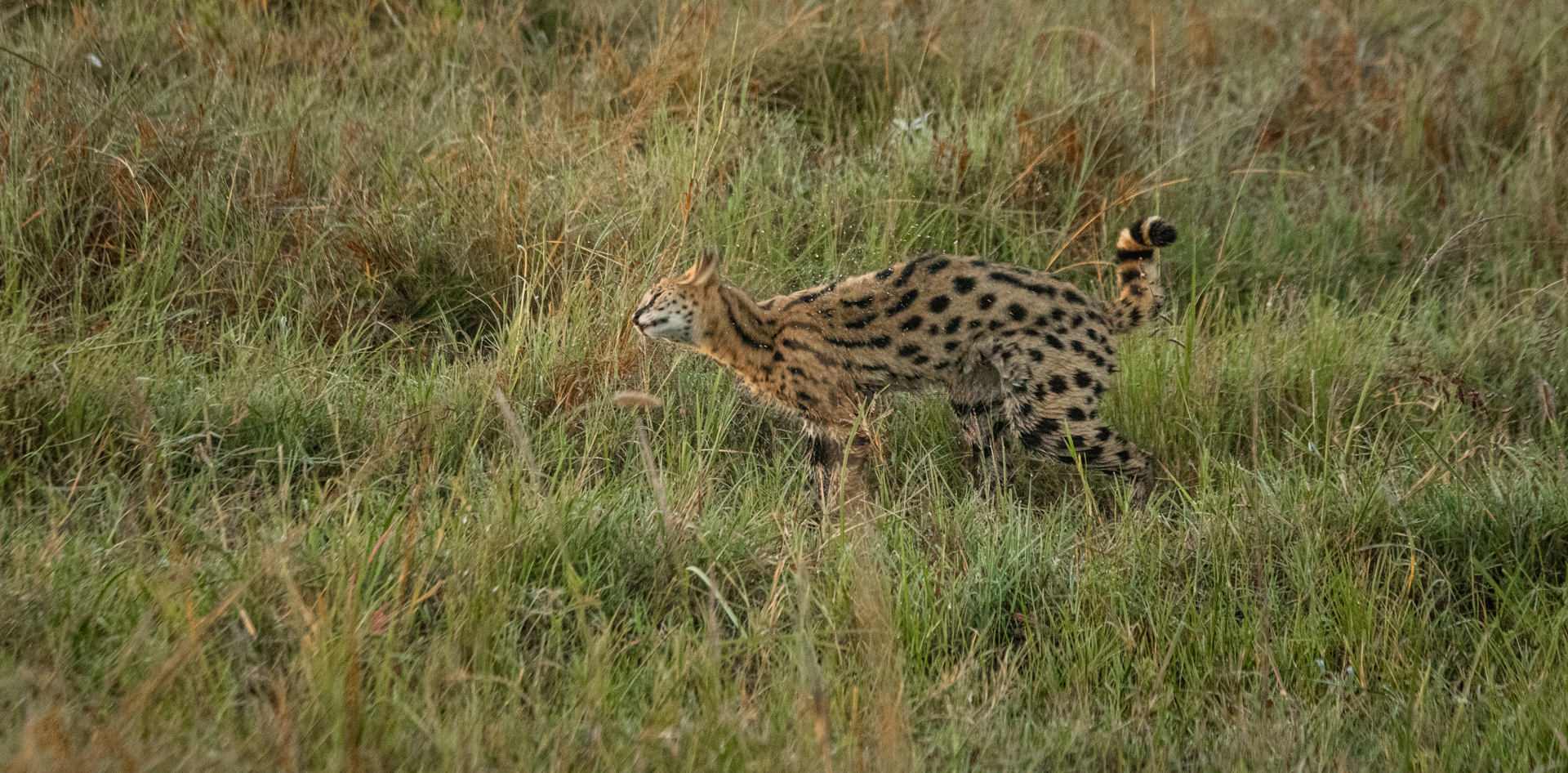 Photograph by Douglas Onsongo
[f 5.6, 1/40, ISO 3200, -0.67]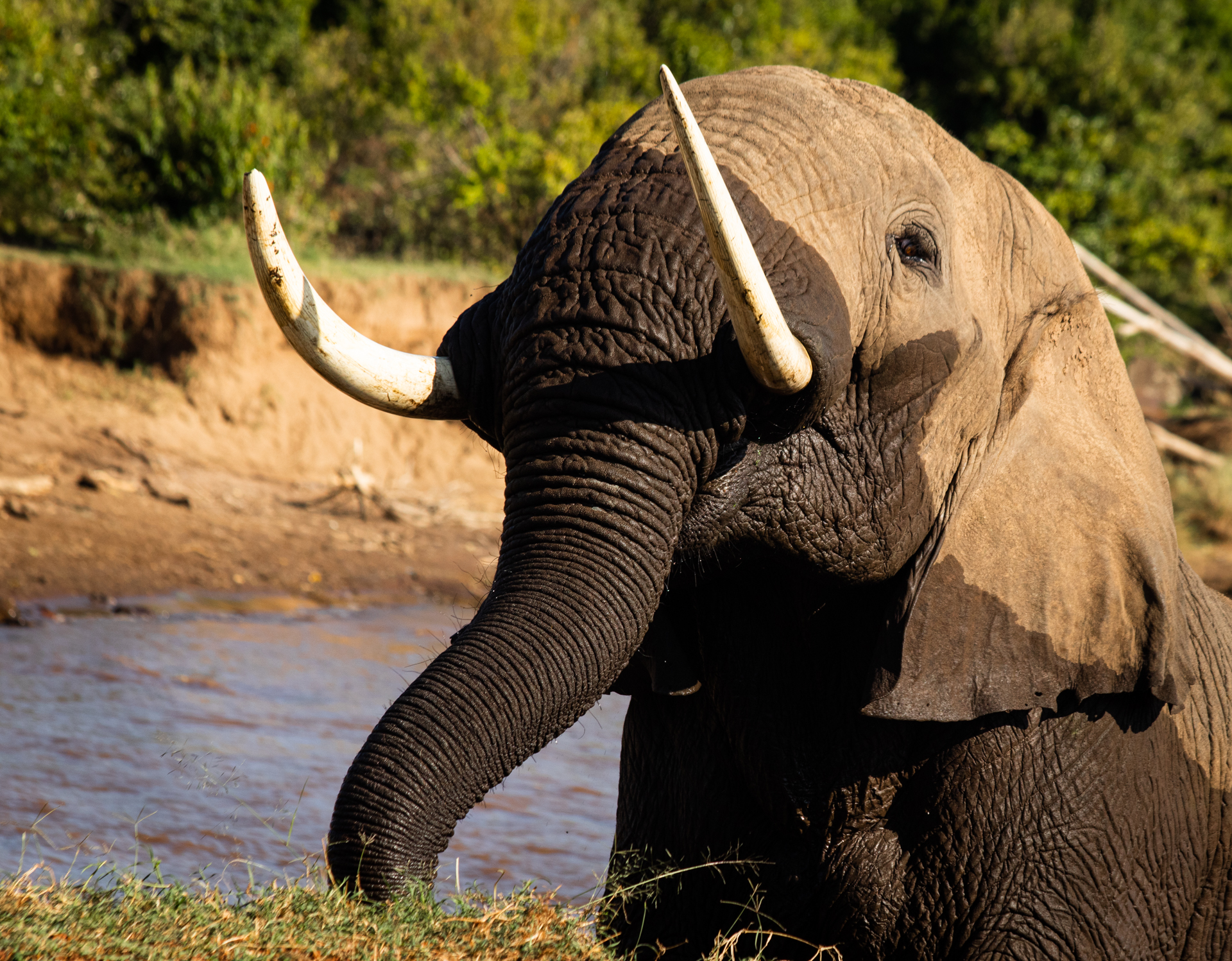 Photograph by Douglas Onsongo
[f 8.0, 1/400, ISO 200, -1.0]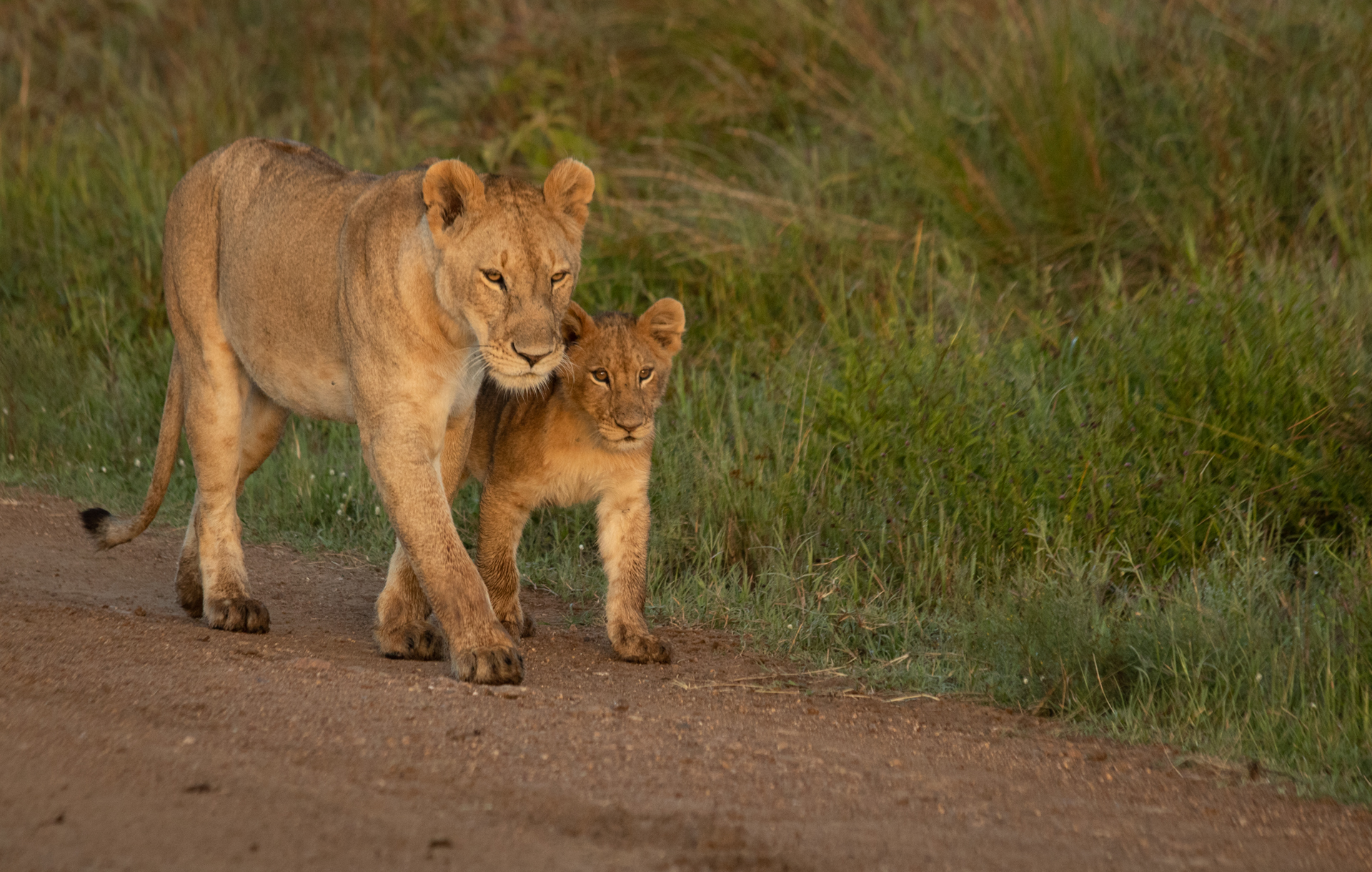 Photograph by Robert Kiprotich
[f 5.6, 1/250, ISO 800]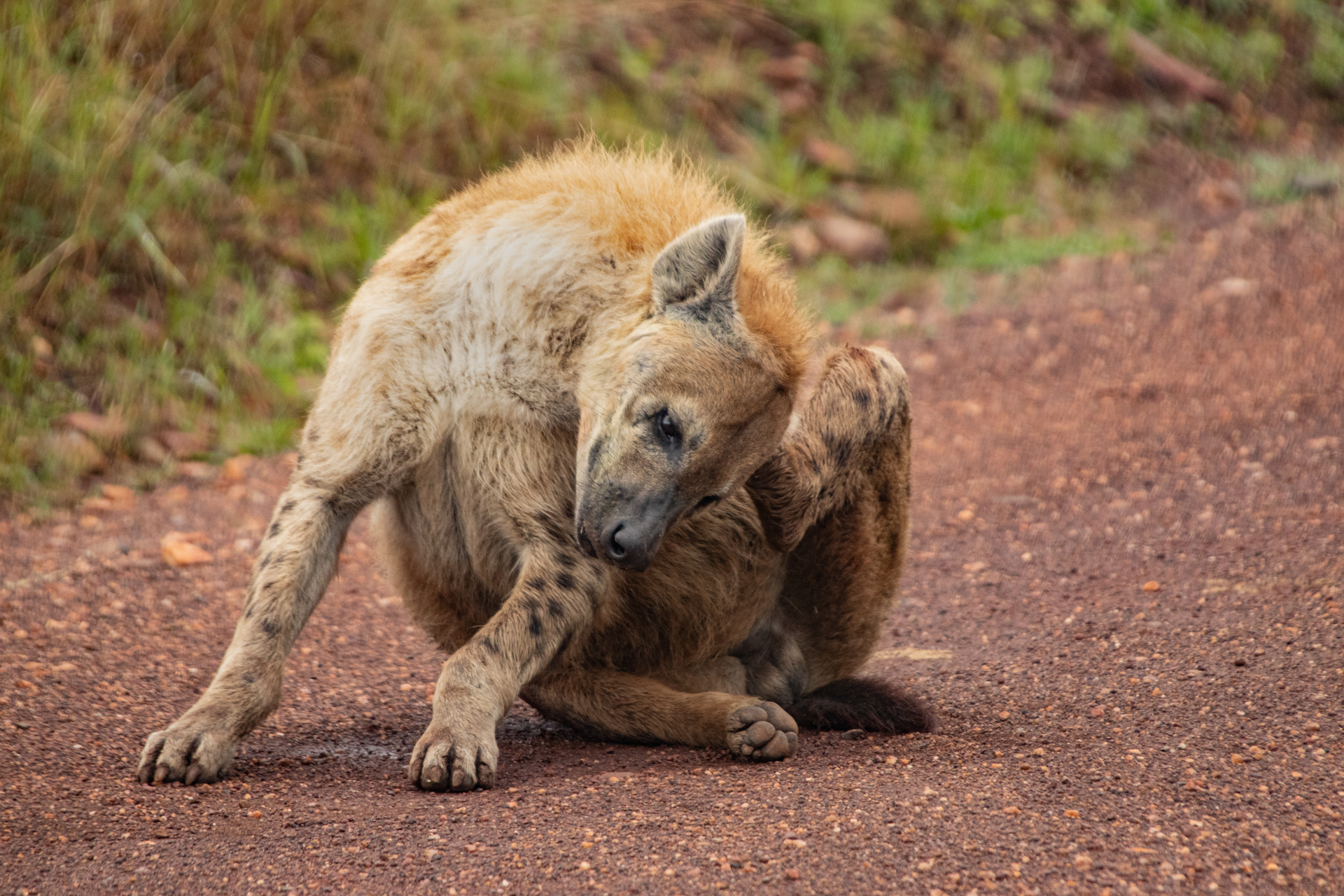 Photograph by Robert Kiprotich
[f 5.6, 1/400, ISO 800]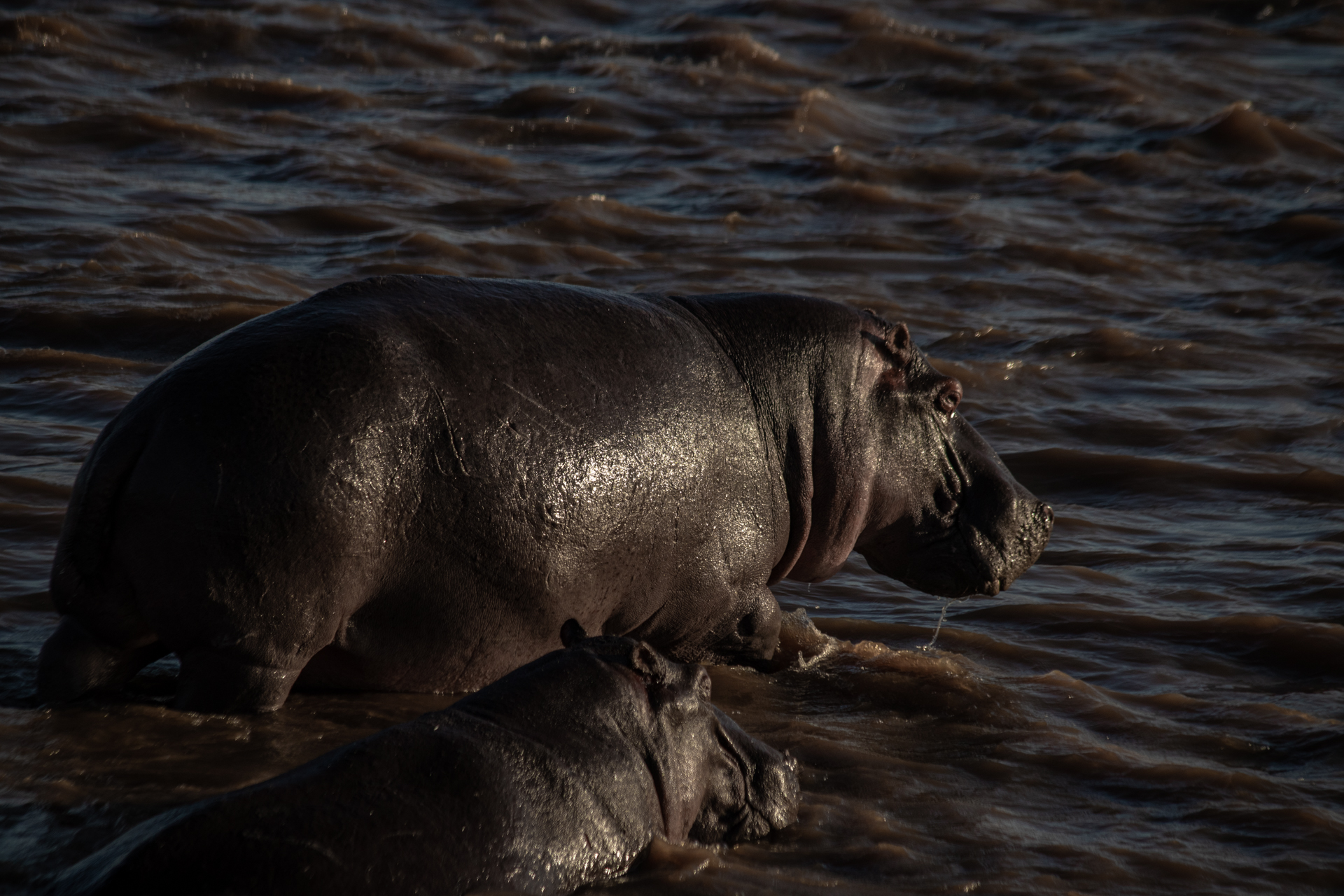 Photograph by Robert Kiprotich
[f 5.6, 1/1250, ISO 200]
This Week Two Years Ago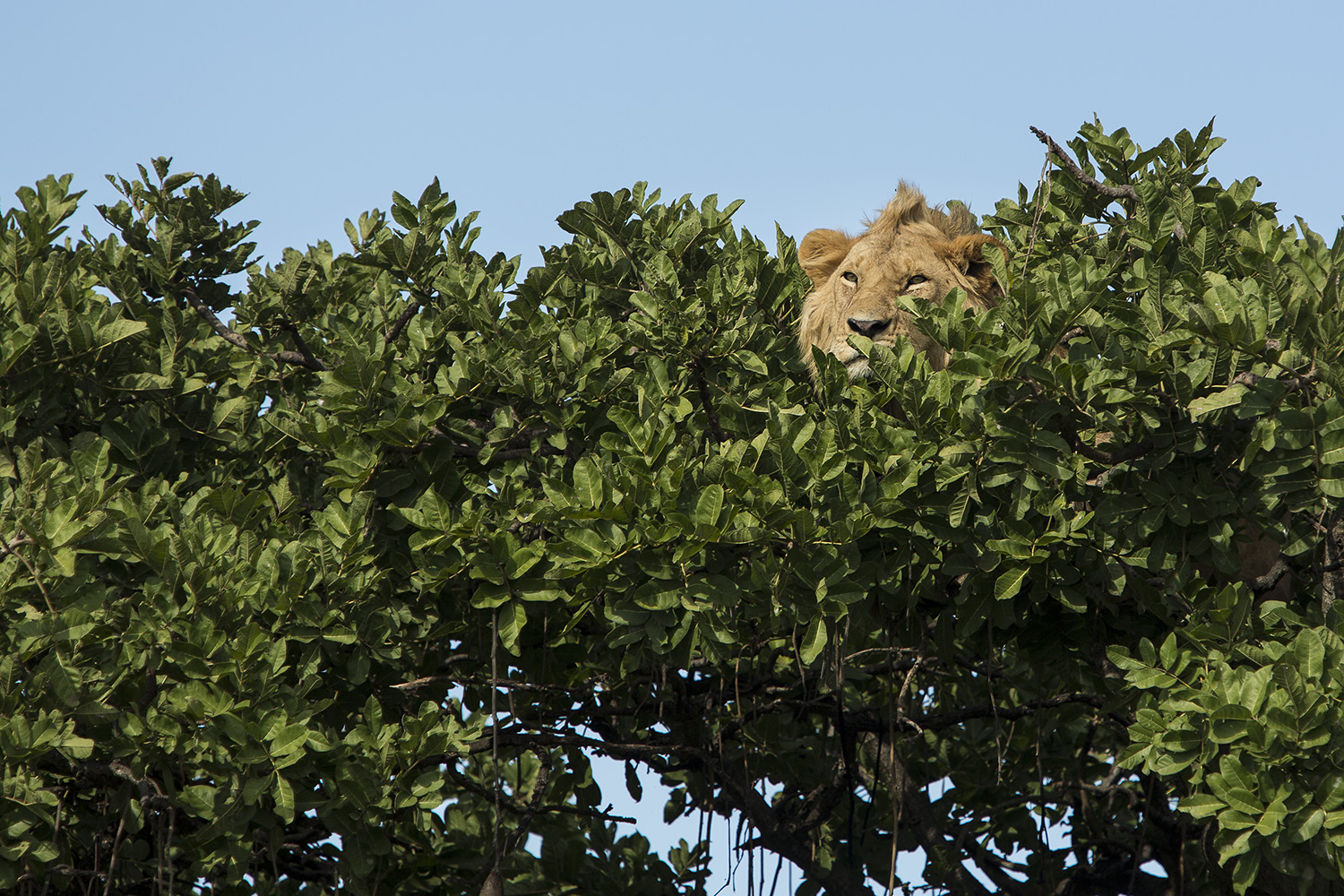 Two years ago, some Swedish friends came to stay with us at Angama Mara. We had some fantastic sightings, the most memorable, and unusual of which was a male lion perched right at the top of this Sausage Tree along the Tanzanian border.