Adam and Alice sit it out and wait and are well rewarded with beautiful images of vultures in flight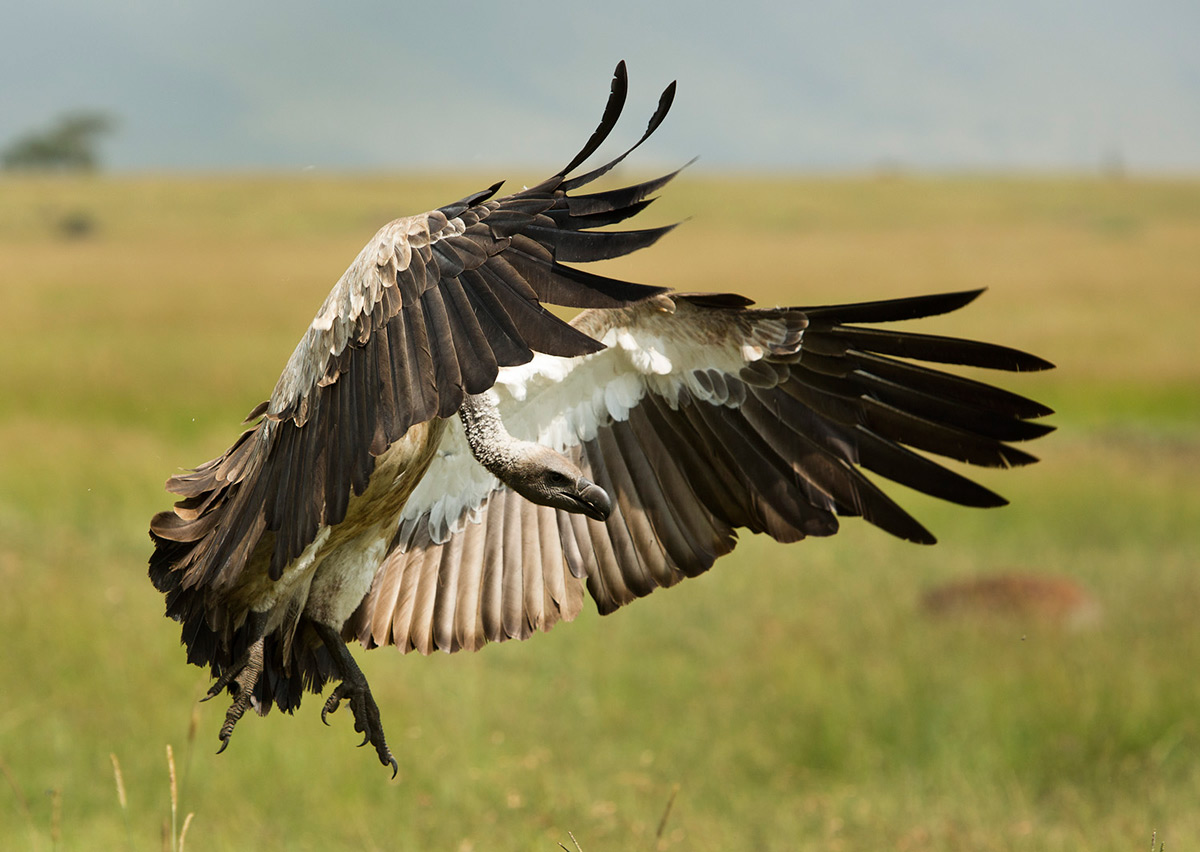 One of the things I love about the Maasai Mara is that action often happens in the middle of the day. Unlike most of the safari destinations in Southern Africa, which are largely dictated by early morning followed by late afternoon drives, in the Mara you can literally stay out all day. This allows for complete flexibility and the opportunity to explore huge tracts of wilderness, often without another soul in sight.
Field guide Alice and I set out early one morning armed with cameras, binos and two picnics – breakfast and lunch. In the heat of the midday sun we were sitting with a female cheetah and her two half-year old cubs. They were busy devouring a reedbuck they must have killed just moments before. The mother was nervous and kept scouring the horizon for approaching trouble.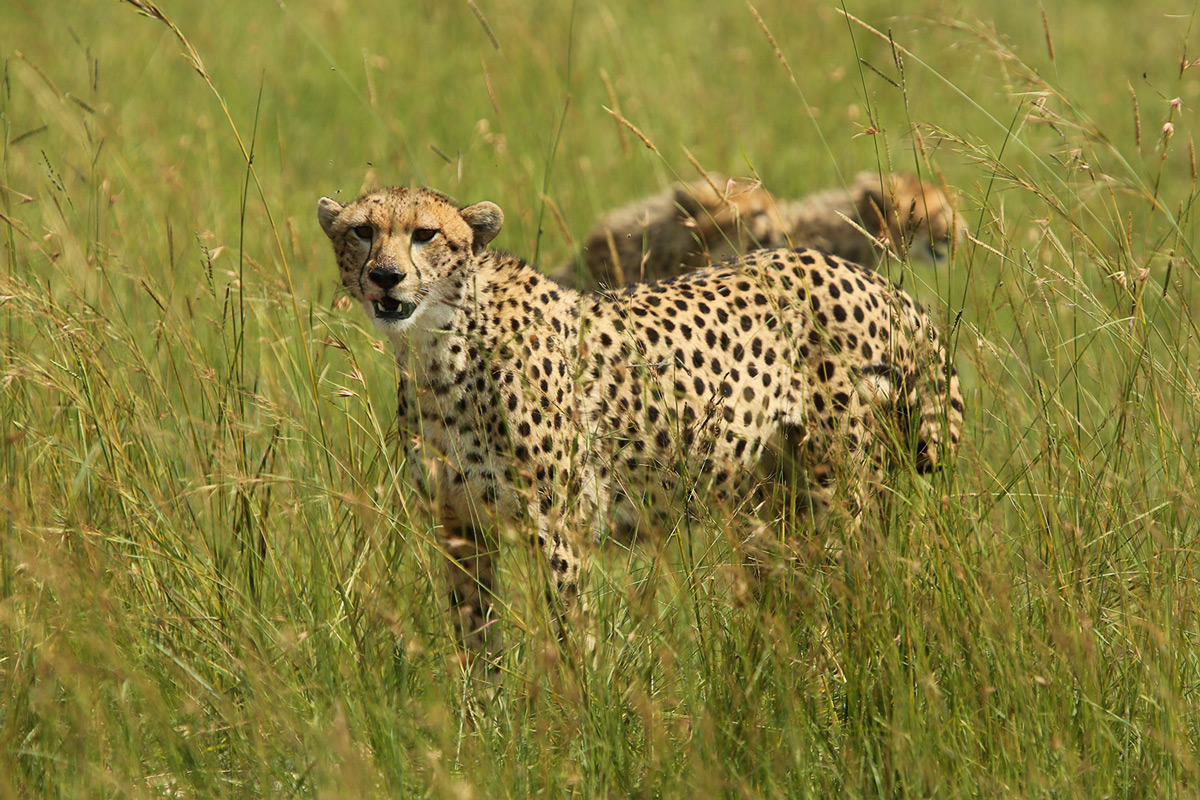 It took her time to realise that the threat was to come from the skies – a single White-backed Vulture circled above. The carcass had been spotted. The vulture landed on a nearby termite mound and almost immediately the three cheetah moved off leaving the lone vulture to hop towards the carcass for a free meal.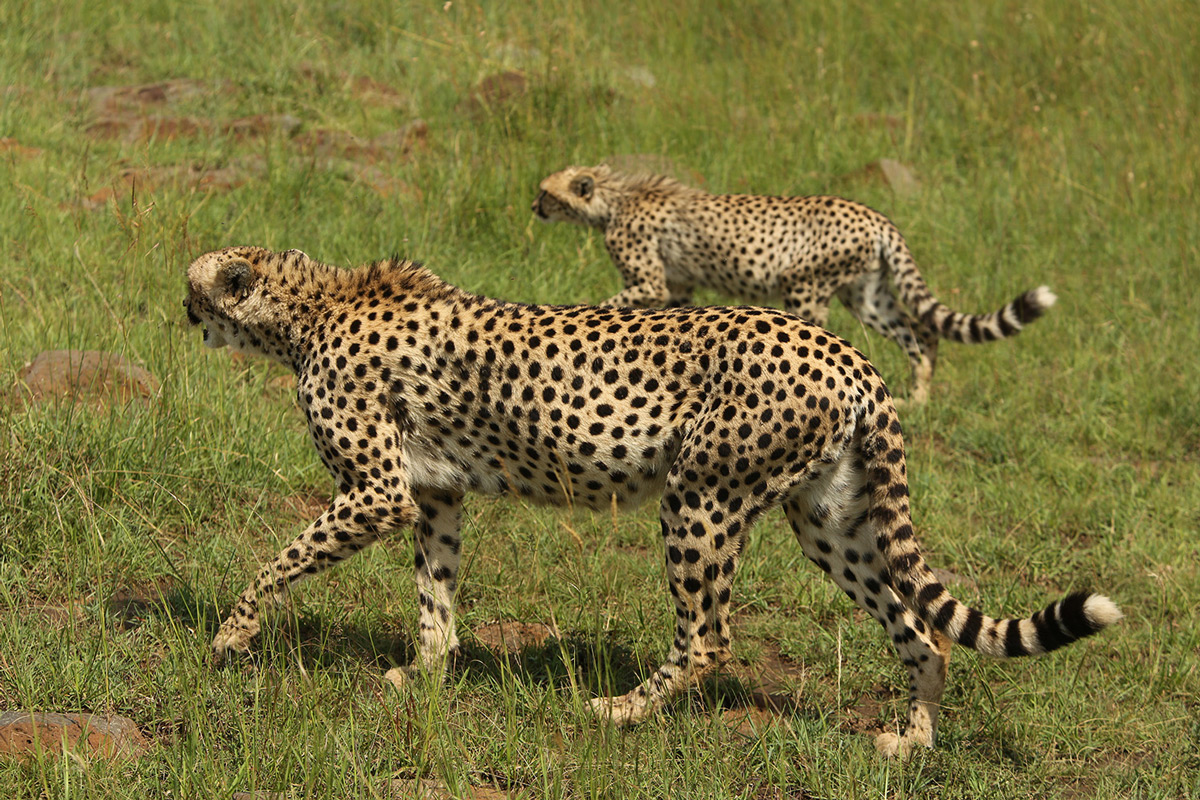 Gambling on the eyesight of other vultures, Alice and I decided that we would not follow the cheetah. We had both had enough experience in the African bush to know that a free meal sitting out in the open had the potential to provide massive entertainment.
We waited.
It took about 10 minutes before specks on the horizon started to appear. Neighbouring vultures were on the way. Alice positioned the vehicle perfectly as I worked my way through the camera getting the settings just right for the frenzy that was about to occur. I knew that shutter speed and focusing were going to be crucial.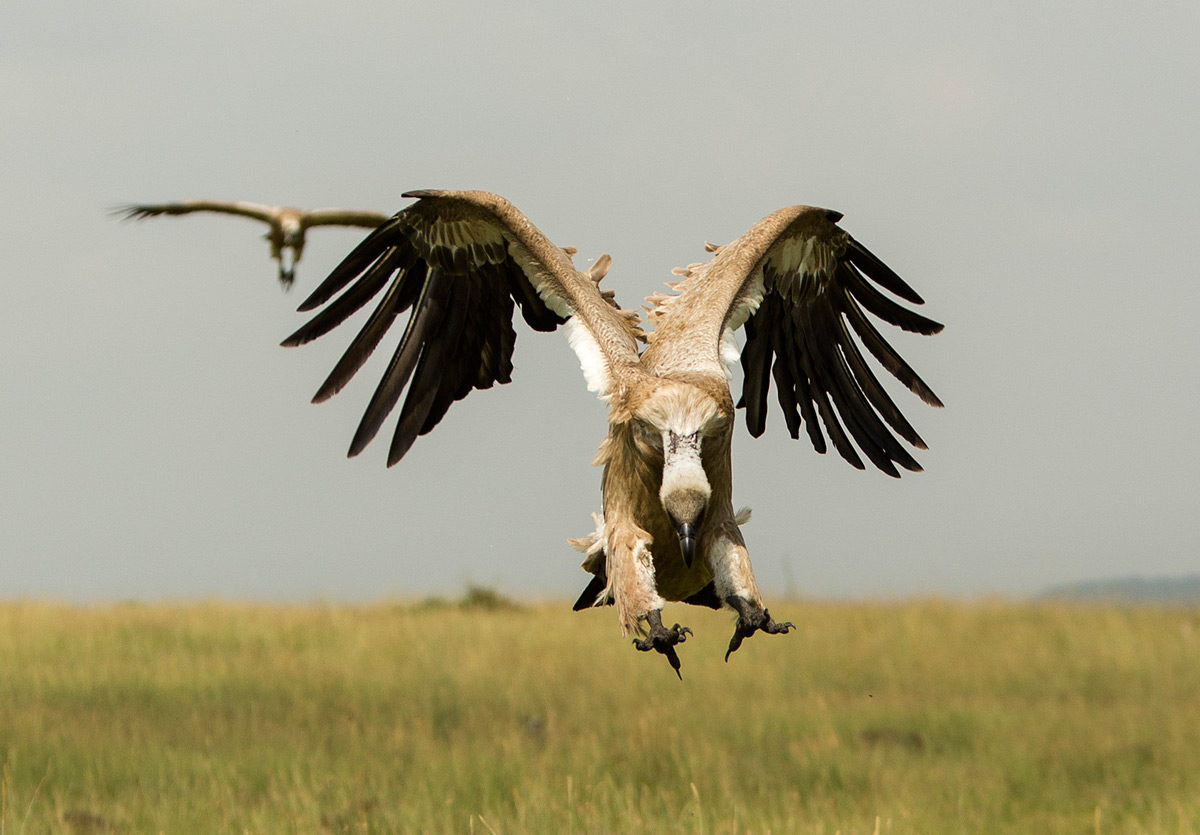 As a wildlife photographer I love to challenge myself and wanted to get photographs of vultures in flight. On this occasion I was not interested in the fighting and bickering on the ground – my intention was to capture the speed at which vultures come into land, showing the beauty of flight even in creatures so often mislabeled as ugly.
We were well rewarded. Next time you come to the Mara be sure to have two picnics packed in the back of the vehicle.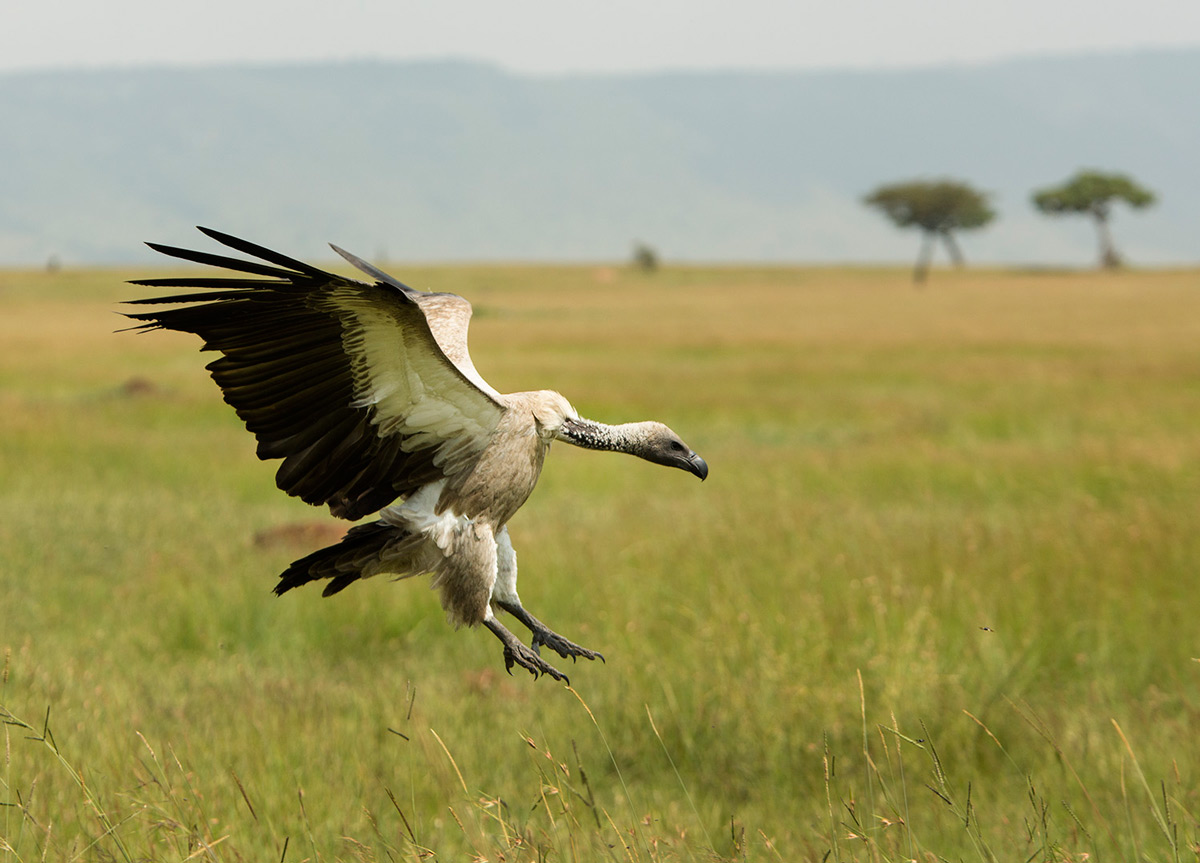 For those of you interested in photography these are the settings I used for the majority of the pictures taken here of vultures in flight.
CAMERA: Canon 5D mark III
LENS: 70-200 mm 2.8 lens
ISO: 320
APPERTURE: 5.6
SPEED: 1/2000
EXP: +0.33
FOCUS: AI SERVO
METERING: Evaluative