There Is Something About Mary
From merchandising iconic Kenyan designers and African tribal artefacts to managing a team of Maasai beading ladies, this is a typical day in the life of Mary Wanjiru Macharia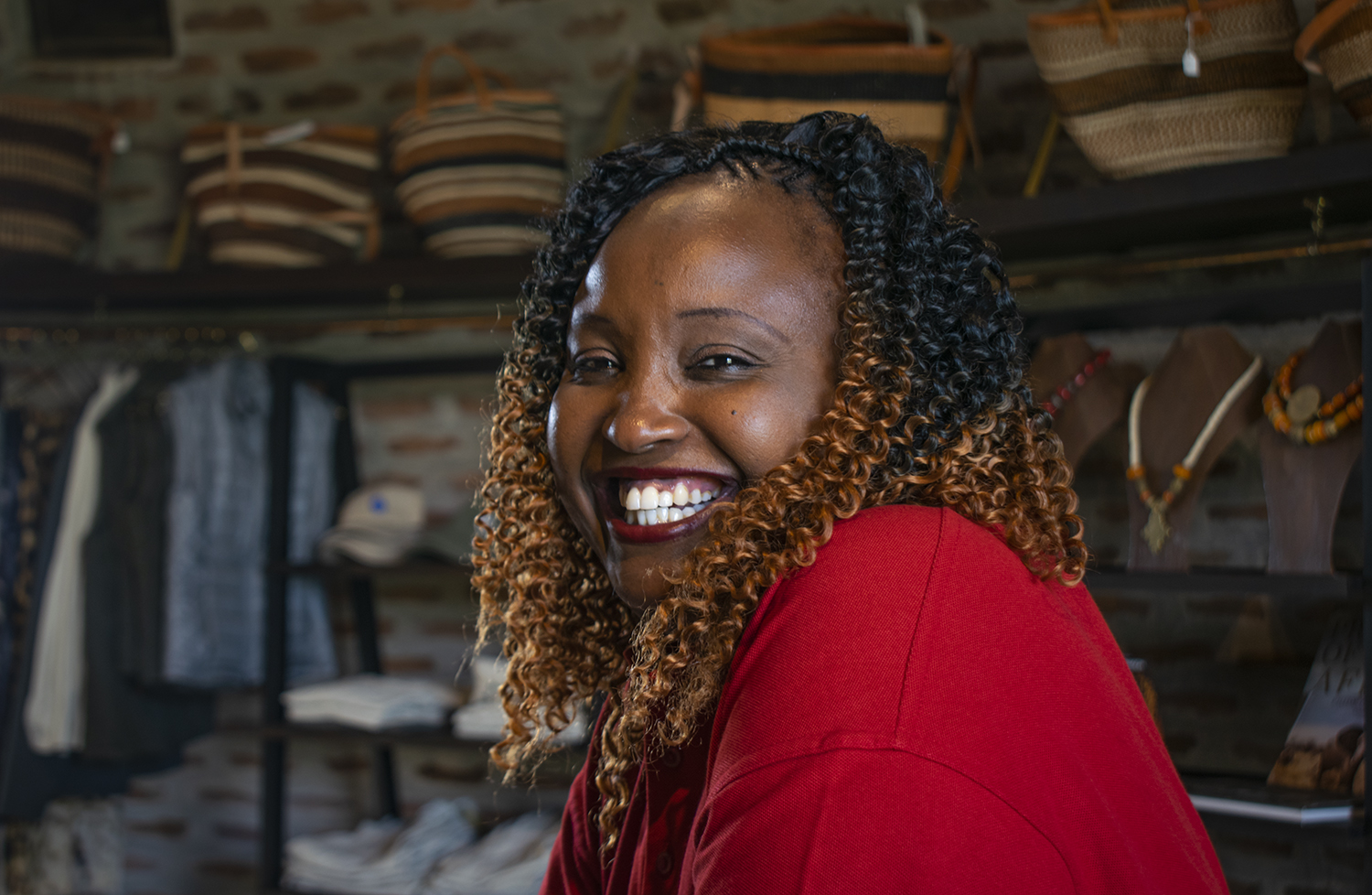 Mary, Mary, so obliging,

How you love your shop so?

With Maasai belles, and bronze gazelles,

And fertility dolls all in a row.
At Angama Mara, I am known as Mama Mary. I am proudly one of the twenty women that work here and have become a leader of sorts among the ladies as well as in the fellowship at Angama. My faith and religion are a big part of who I am and I thank God every day for this opportunity to run our beautiful Safari Shop.
Each morning after getting ready, I enjoy my breakfast in our canteen, greet my friends and socialize a bit before heading to the shop. Unless our guests request an early visit, I open the shop doors at 07h30. This gives me time to ensure the shop is sparkling for my guests. The shelves are dusted, floors swept, and the perfectly placed merchandise gleaming in the early morning sun. I am ready for business.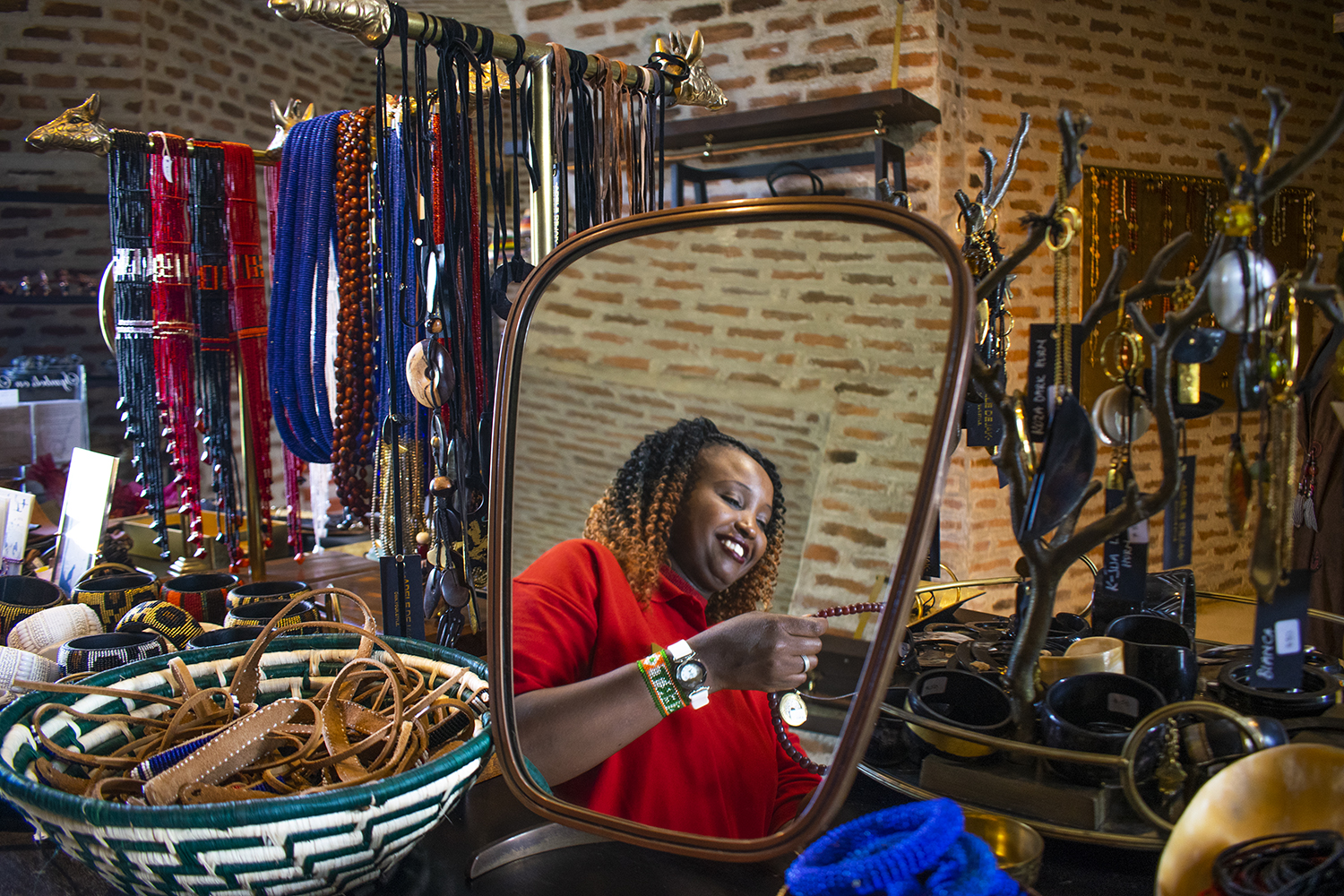 I look over the departures and arrivals for the day and check in with the Camp Managers about the guests' schedules. I go through my stocks and see if there are any special requests for guests from our Beading Studio and ensure we are on track.
Around 09h30, the beautiful Maasai mamas arrive from our neighbouring community. We work together to create Maasai inspired designs, taking traditional beadwork and putting an Angama flare to it. Traditional necklaces of various celebrations beaded in Angama colours of red, blue, gold, copper and white adorn the Beading Studio. We use our own colours in our designs whilst honouring Maasai traditions. If guests prefer to buy traditional items in traditional colours, we encourage them to visit the local manyatta and beading centre, so we don't dilute their market. Each morning the mamas and I work out the plan for the day, who is working on what, what stocks we need to increase, and what custom designs for guests we are doing. It is a merriment of activity, creativity and laughter as hands are working busily beading away, with our tailor, Ondeyo, working steadily beside us.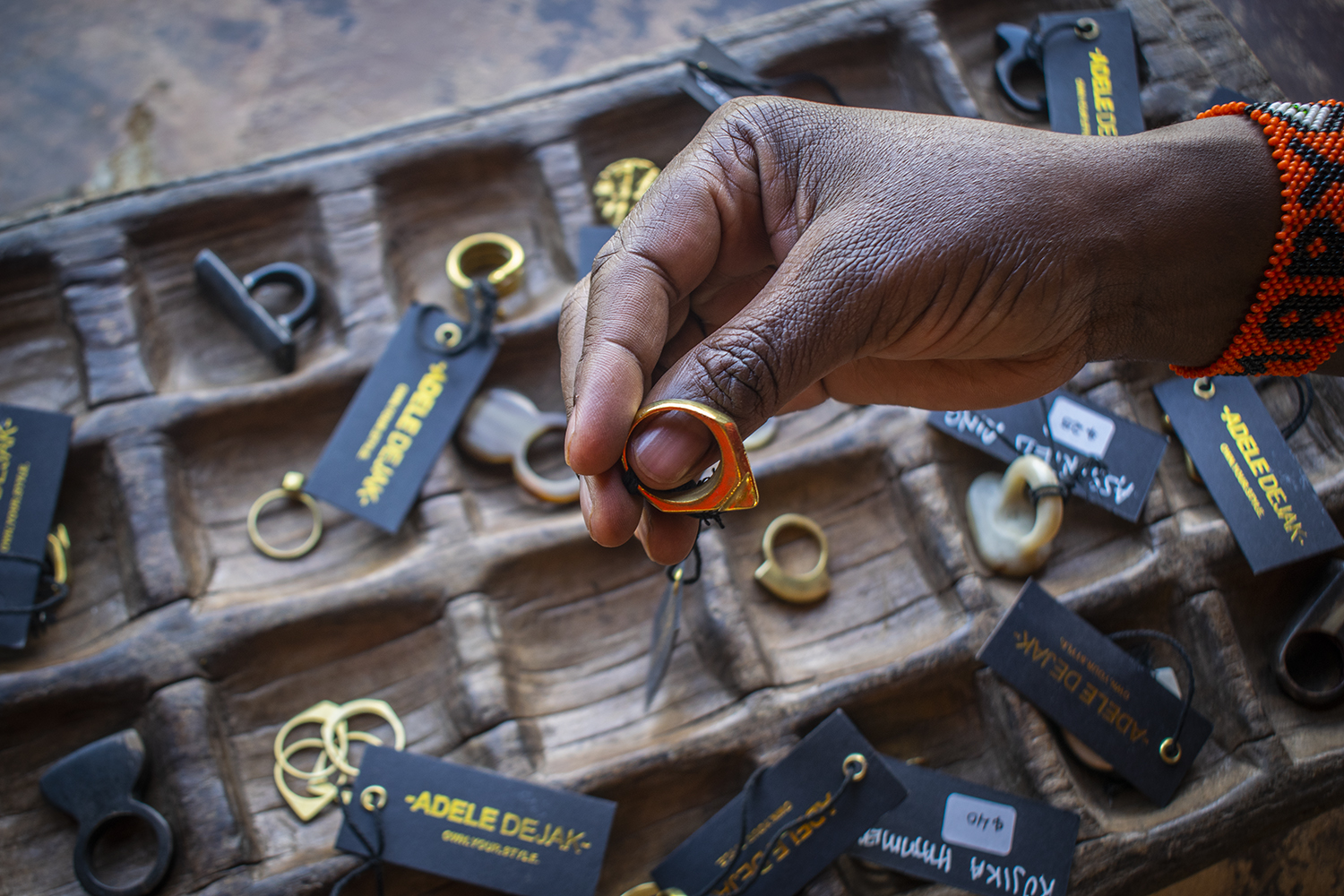 The morning whizzes by, and this afternoon is dedicated to displaying some of our lovely new items: a jewellery collection from Adel Dejak sells well with its fun and funky design; and our glamorous Anna Trzebinski collection is always a source of conversation. Anna has made a global name for herself with no two items alike, taking high design to levels that makes Kenya proud.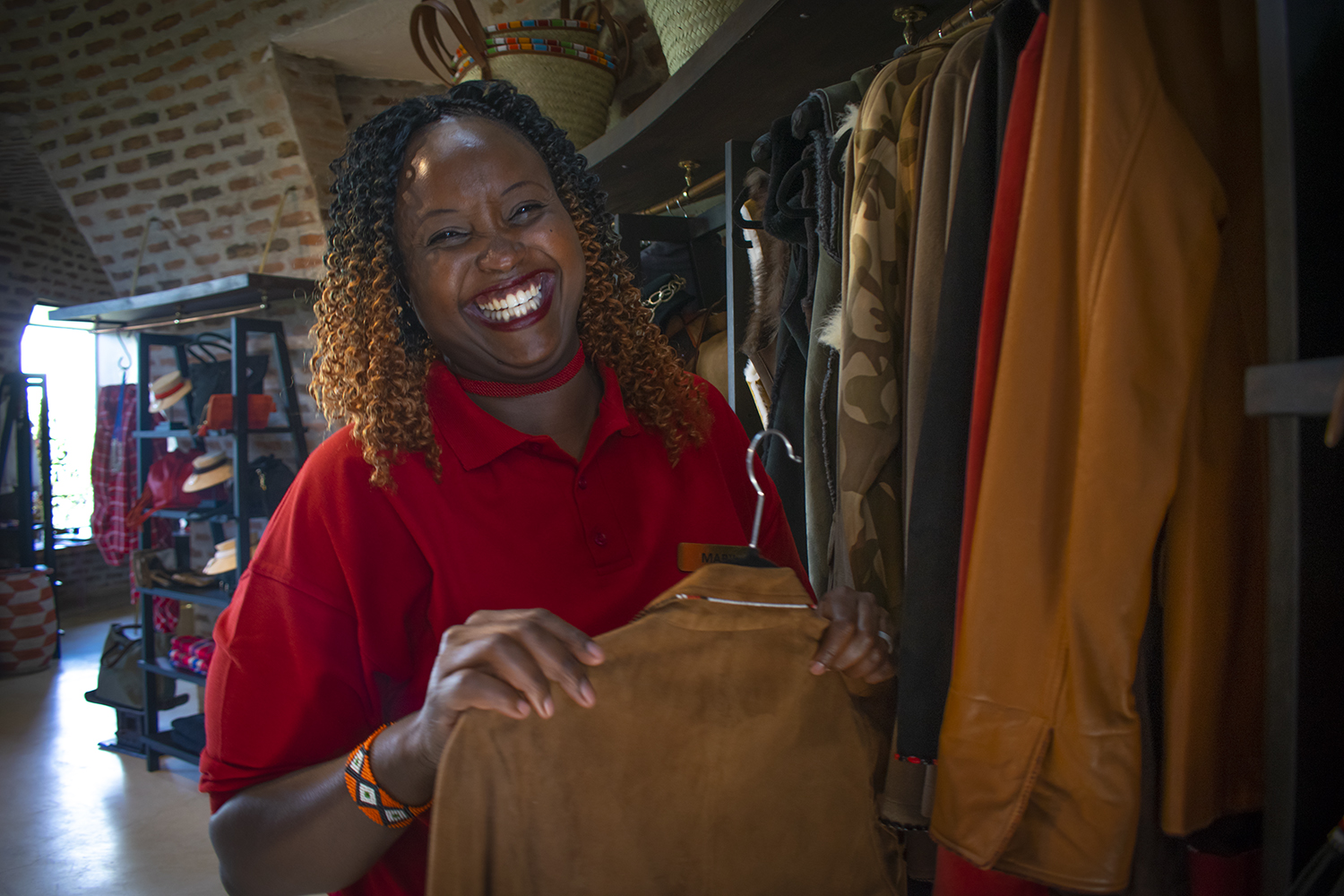 Then it is time to tackle the boxes of artefacts from around East Africa. A new addition to our Safari Shop is the Artefact Gallery. Here guests find a story behind every authentic East African artefact on display. For example, the fertility dolls that stand no more than a foot tall are gifted to newlyweds by parents in Rwanda. Like many African cultures, the pressure to bear children is so real that in the Rwandan culture, if the wife cannot bear children (and usually in the first year of marriage) then the husband has a right to a second wife. The pieces range from simple beer mugs or honey pots from the Pokot tribe, to decorative yet practical items such as the woven baskets from Rwanda, to the more archetypical bakongo masks from the Congo that are believed to ward off evil spirits.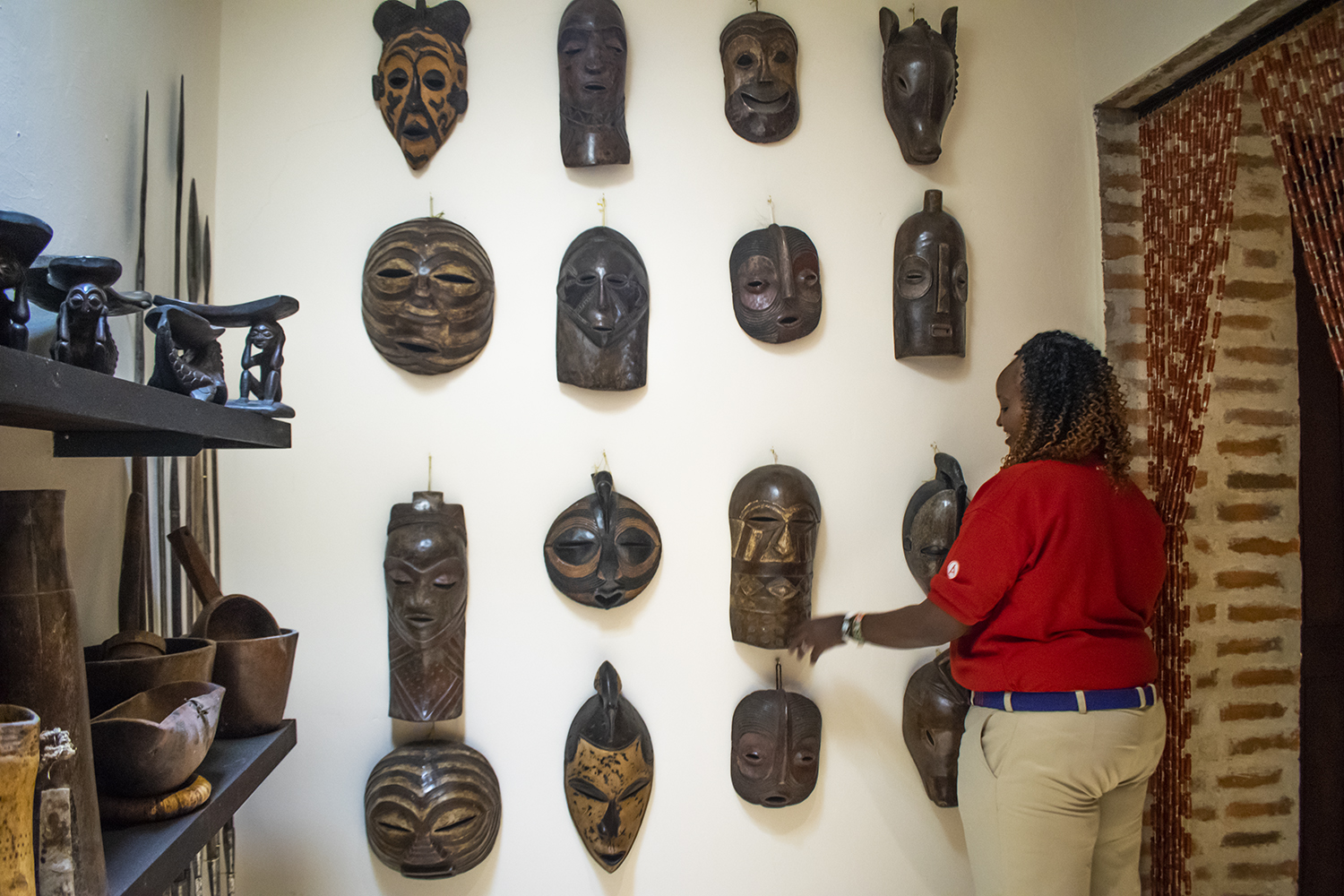 By 18h00 I start to wrap up, unless I know guests are coming by later. The clothes need to be refolded, merchandise arranged just perfectly so, and I ensure we are ready for the first guests the next day.
Evening is a time for relaxation and rest. I do some stretches and exercises before dinner, then a quick shower and some social time. If it is a Wednesday or Friday, I am a member in the fellowship at Angama, taking an active role as a pastor. I find my faith means that God is protecting me and lifts the world's burdens from my shoulders helping me find peace in my life. The later evening is my time to reflect and pray and by 10h30 my eyes usually close ready for tomorrow.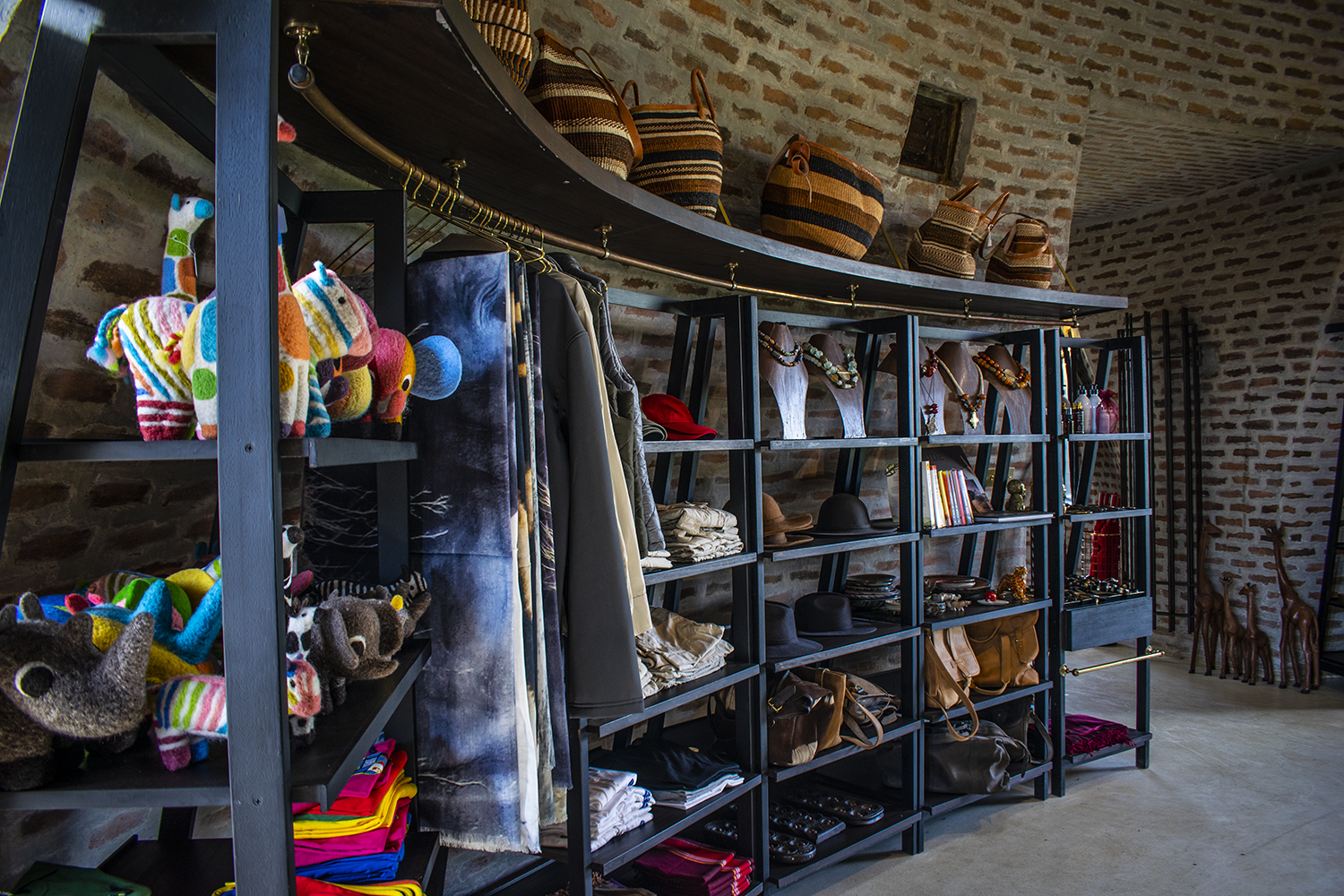 Note from the Editor: Please forgive the trashing of this beloved nursery rhyme but I simply couldn't resist it.