The Story of a Little Clinic
From Seattle to Vietnam to the Rift Valley, Paediatric nurse Shannon Davis shares some of her nursing stories and tells us about her dream for the Angama Mara clinic as well as the challenges she's faced in the planning process to date.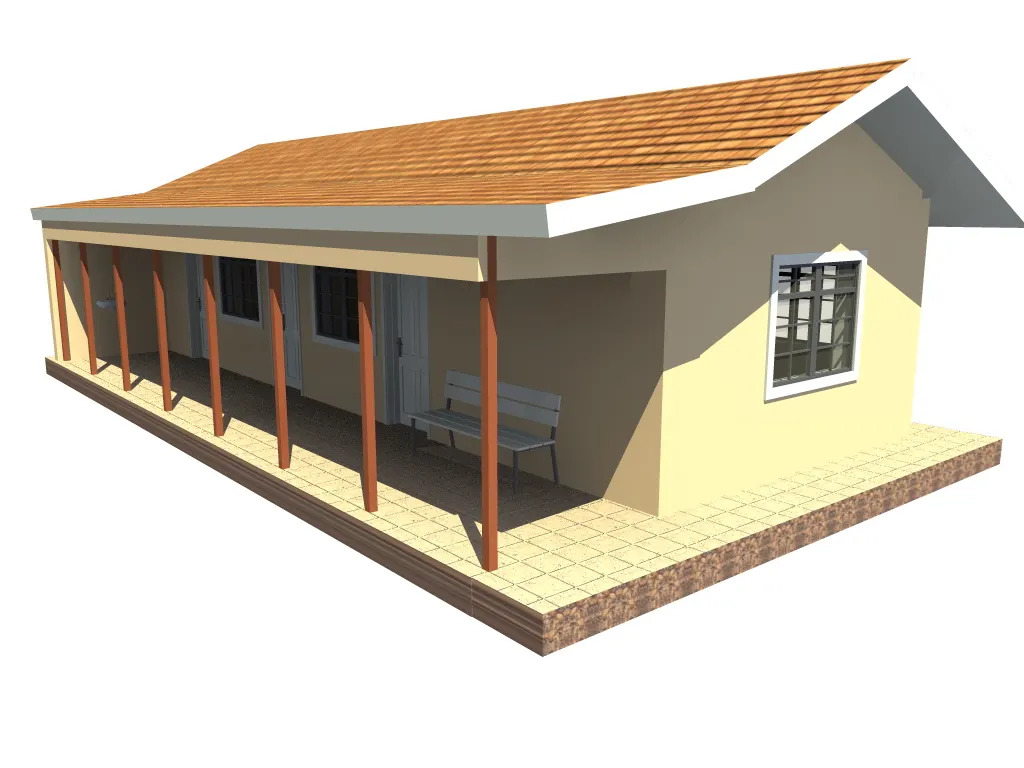 From Seattle to Vietnam to The Rift Valley
When my nursing career started 7 years ago, never would I have believed that today I would be designing and building a clinic in rural Kenya. My love for nursing began at Seattle Children's Hospital whilst working on the neurosurgery floor and it still holds a very special place in my heart. Though some could argue taking of care of guests is much like taking care of patients, I miss it dearly. So you can imagine my pure delight when this project became my baby.
My mind raced and my dream took off faster than I could keep up. My grand scheme grew into a Level 1 hospital with a lab for diagnostics, a few examination rooms, high tech imaging equipment, a small operating room and of course a maternity ward. Imagine – white sterile walls, piles of supplies, state of the art equipment, and a full staff covering every specialty. Okay okay – I exaggerate but I wanted to maximize our potential of what we could design and build since I had this amazing opportunity to start from scratch.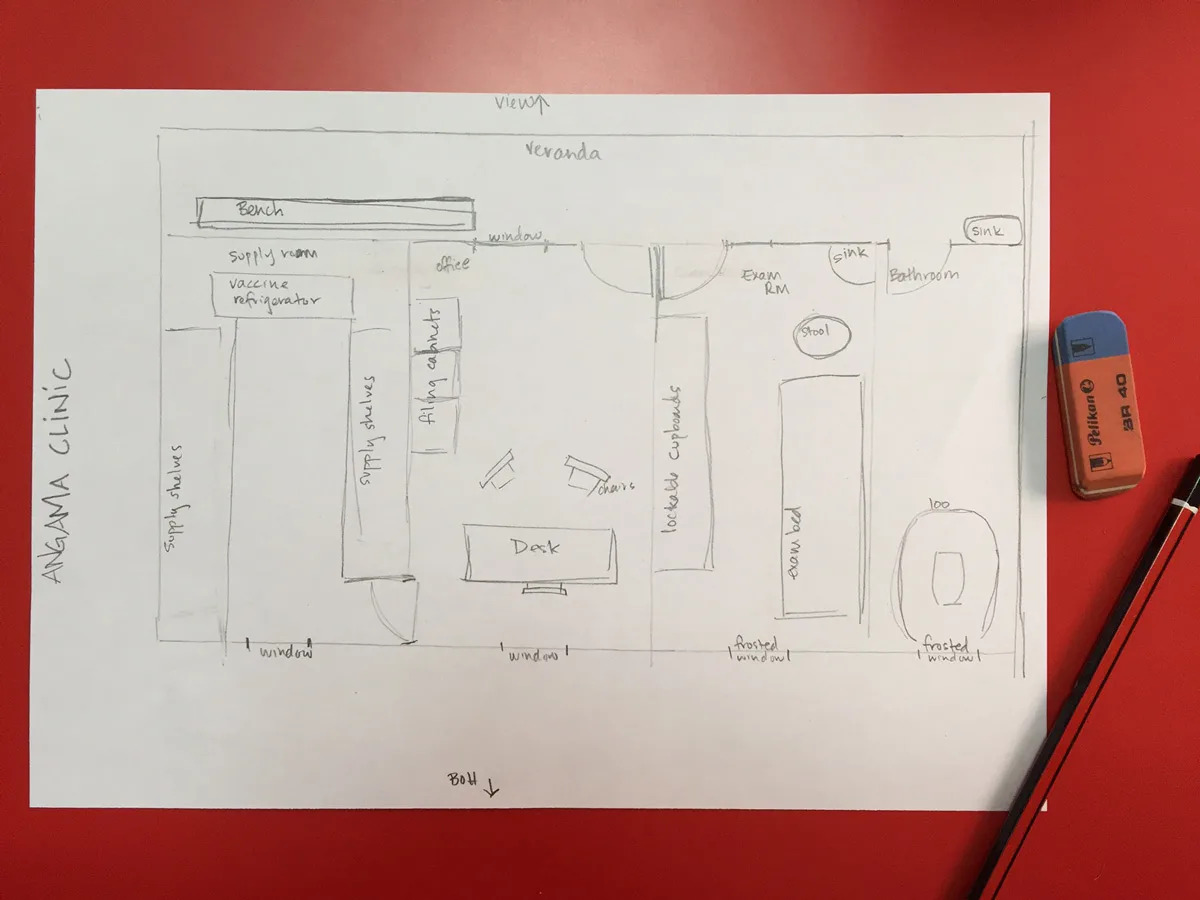 We hoped to build our clinic in the early days of the lodge building phase but as the project progressed and deadlines were nearing, we agreed to postpone the clinic so it could be done right and given the loving attention it deserved. With everything going on I heaved a sigh of relief as it bought me time to do research and learn more about my new environment – a far cry from Seattle. Remember, most of my experience came from working stateside at a state of the art institution – I certainly needed to become educated in Bush Life 101.
I visited clinics around the Mara and reached out to nursing colleagues who had experience setting up clinics around the globe. Some were run by NGO's or missionaries to serve a local village, whilst others were operated by lodges or their foundations to care for the staff and surrounding community. I researched what the most common ailments were? How were community members treated? What were the costs? What medications the government could subsidize? What the biggest challenges were to providing care? My list of questions was endless.

Flashbacks of my medical trek in Vietnam inspired me as to what the best set up for our little clinic would be. Some years back I spent a few weeks in the highlands of Vietnam with a medical team setting up mobile clinics that we'd run for a few days before breaking down camp, trekking to the next village and setting up again. Surely this project would be easier than that? A permanent clinic here on the edge of the Rift Valley would offer more opportunity as to the services we could offer. My past rural nursing experience certainly was helpful to trigger ideas.
I was soon getting a feel for what the Angama clinic would entail and started to make some simple drawings, which I presented to our talented head engineer. I have to laugh as I am certainly no architect, and it was soon pointed out to me that my plans were not drawn to scale and the w/c was double the size of the exam bed. So sure – I still have some design flaws to work through but we're making good progress. The birth of our little clinic is starting to become a reality. The foundations have been dug and it sits comfortably between the workshop and the shamba with easy access for all our soon-to-be patients: guests, staff and members of our immediate community.
I will keep you posted and you will be the first to know if I manage to sneak in that diagnostics lab …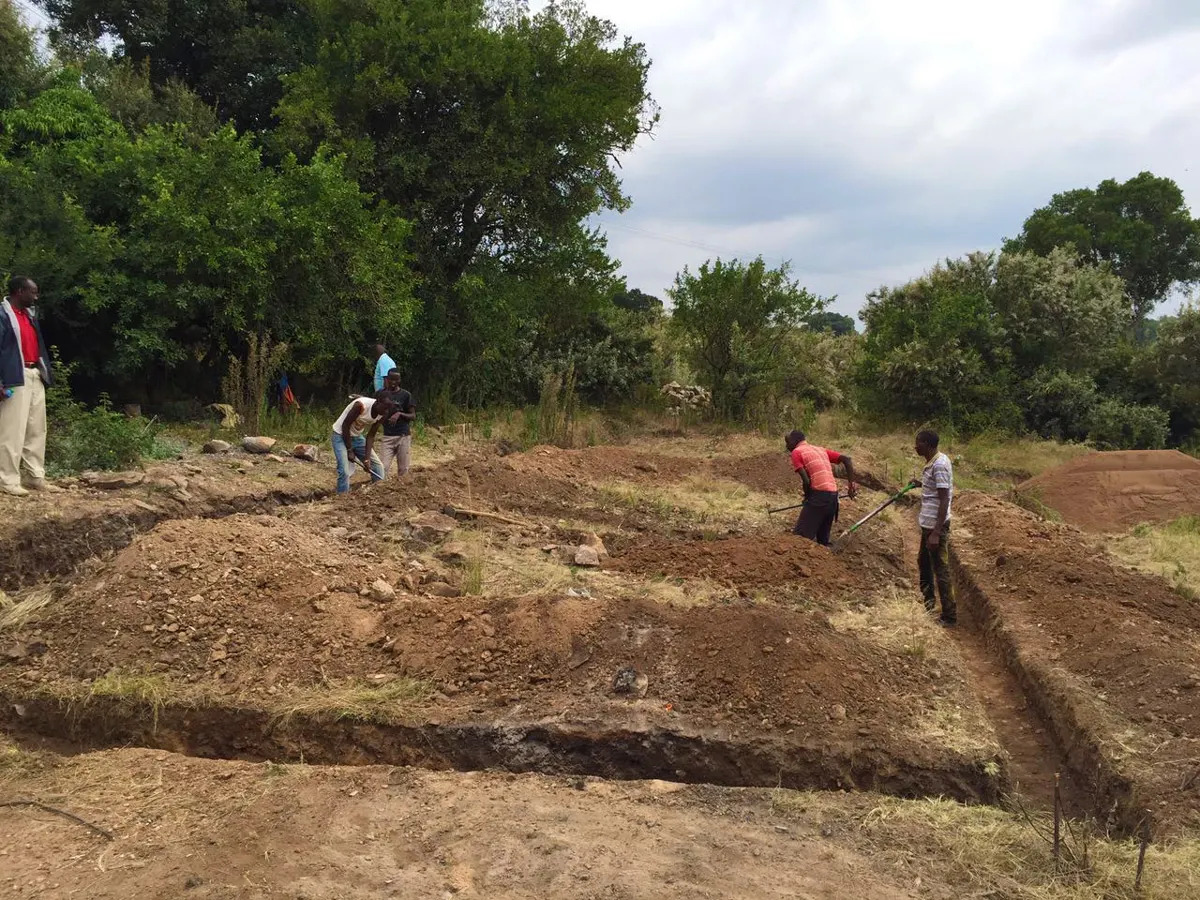 Note from the Editor: The business and the Angama Foundation have jointly funded the clinic at Angama Mara. This is the first of many healthcare related projects that the Angama Foundation will support in our immediate community. This project was made possible thanks to all our guests who have contributed $10 per night to the Angama Foundation – small gestures go a long way into making meaningful and sustainable differences in rural Africa.