Rotating Chooks – not Roasting Chooks
Who would have thought that three years in we'd be designing and implementing chicken coops in our very own Shamba? Never a dull moment at Angama Mara...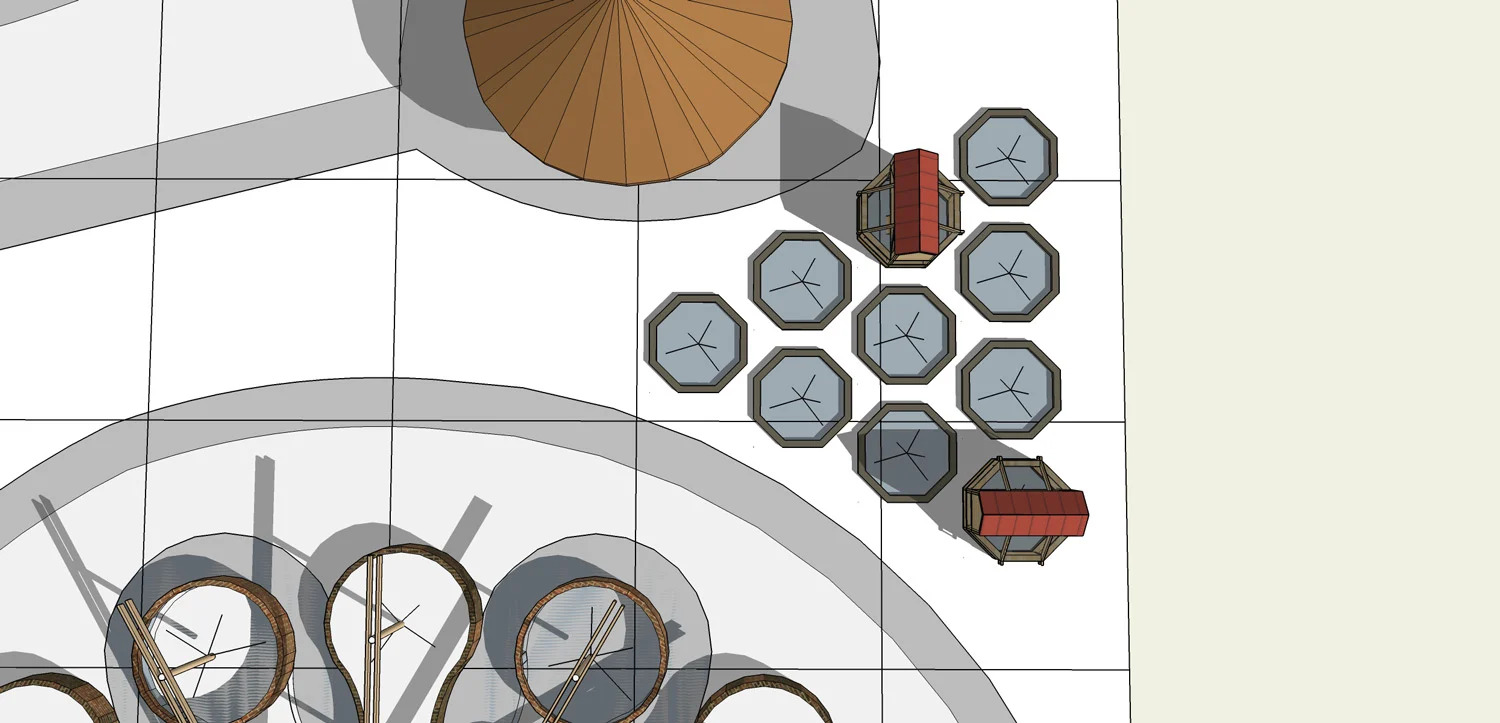 "Okay, the chicken coops can be within the garden. But they must be beautiful."
This instruction from Nicky is probably my favourite design brief to date. To design a mobile chicken coop which is elegant, functional and above all, beautiful. It feels like my life experience has all lead to this challenge and I had to pinch myself to believe my luck.
My infatuation with chickens goes back to my early childhood when my pet bantams were the centre of my world. I discovered their favourite roosting habit was to perch on top of the curtain rails in my bedroom. Watching them eat bugs and snails was a delight and each morning I'd search for their freshly laid eggs. Though their time in our suburban garden was short-lived (only so many times my devoted parents could retrieve them each night out of a tree to conceal them in a dark corner of the garage to prevent crowing) I knew that one day they'd be once again be involved in my life in some way or form.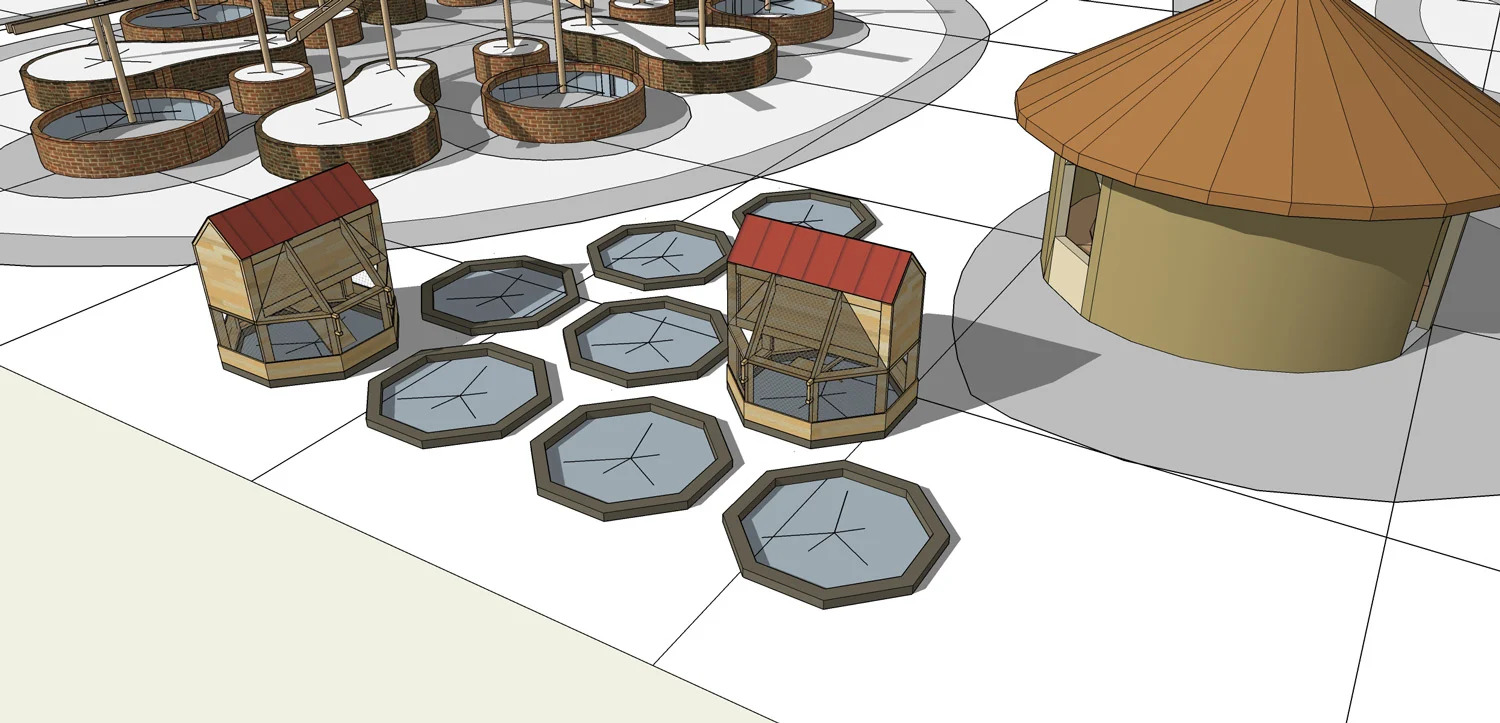 Inspired by Andrew Mugford's rotating mandala design which I learnt during his permaculture course, a sequence of octagons is planted every two weeks. Once the greens have been harvested the coop is positioned on top of the bare patch so that the chooks can work the soil and peck away the remaining plants. This way the soil quality continually improves, and you receive an impressive harvest every two weeks.
I chose the octagon shape for its ability to be rotated, its symmetry and ease of construction. Designing the tall central element both form and function needed to be addressed: an aesthetic inspired by the quintessential barn look; and functionally allowing for a secluded area for the chooks to roost and tall enough for an egg-hungry-human to comfortably retrieve the daily breakfast run.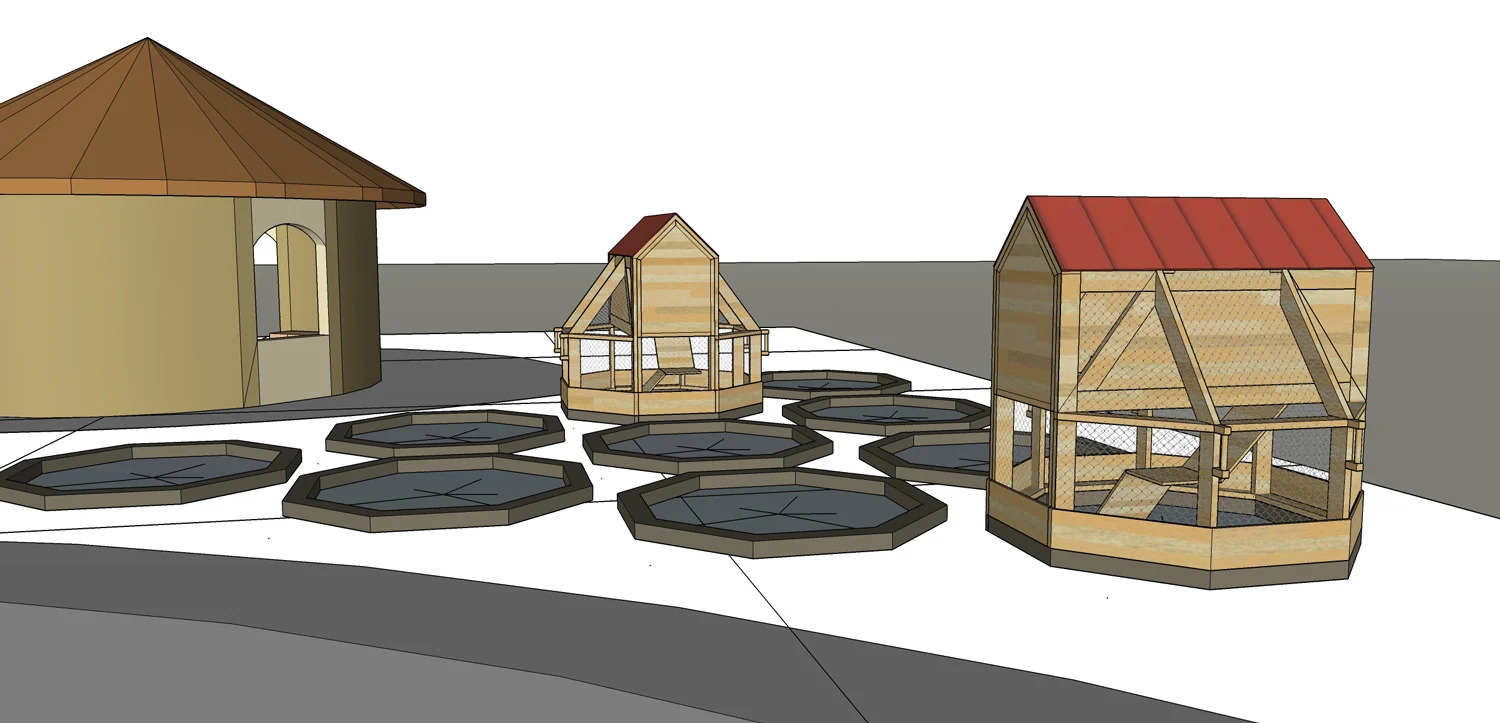 To protect it from digging predators, the coop rests on a foundation wall with mesh deep below the surface. Wedged between the Shamba's 'calabash clock' raised beds and the manyatta, a series of 10 octagons will house two rotation systems each with their own coop. The 12-week cycle will rotate around 7 central patches, while the outer three will serve the longer-to-harvest crops. While the latter's plants grow into their prime the second system's coop will be free to roam around other parts of the Shamba, offering a holiday for the chickens whilst improving the Shamba's soil quality.

Thanks to Cyrus and his talented team at Angama I'm once again blown away by the craftsmanship and precision which their construction clearly displays. This has been the first remotely designed structure which I've sent up to Kenya and I'm delighted by the end result.