The Angama Mara team received their first disabled guest called Patty, this story is an account of her stay by her partner and chief carer Tim Coulton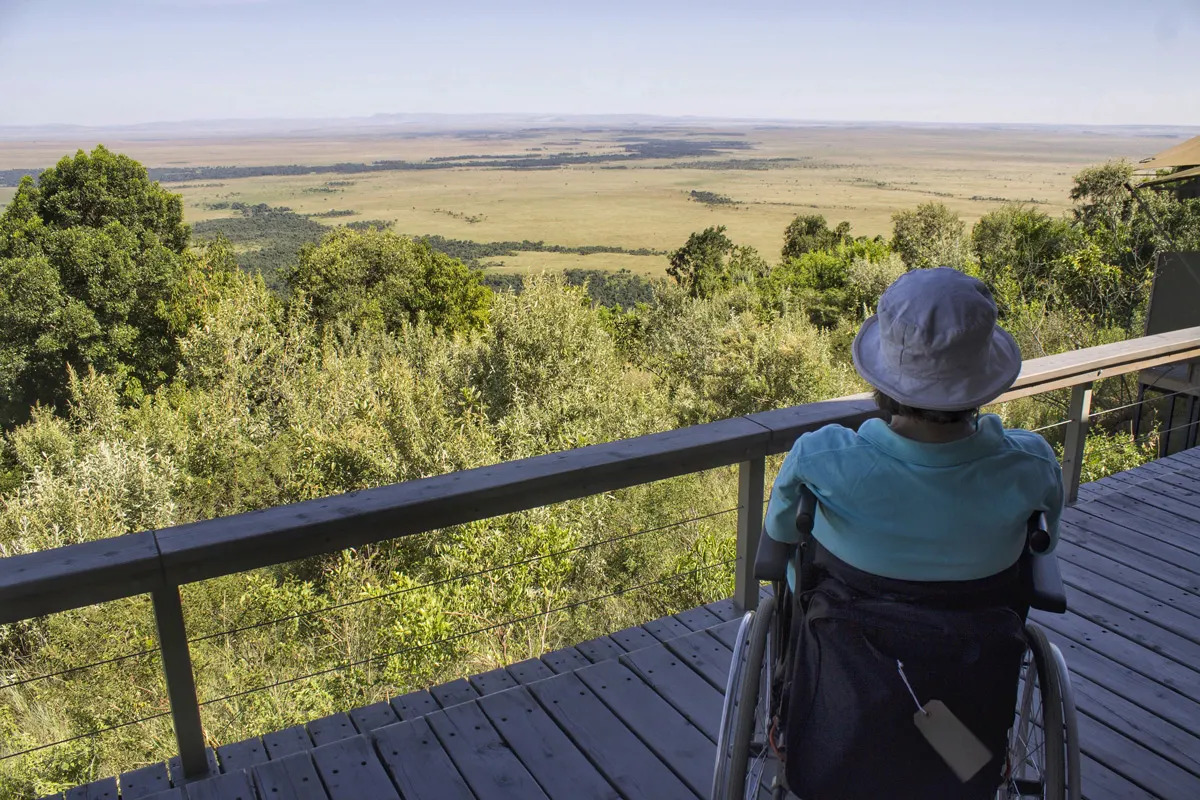 A Carer's Perspective
Few top lodges cater well for disabled guests – lots of willingness but not much skill. Angama Mara had both and its real secret was the staff.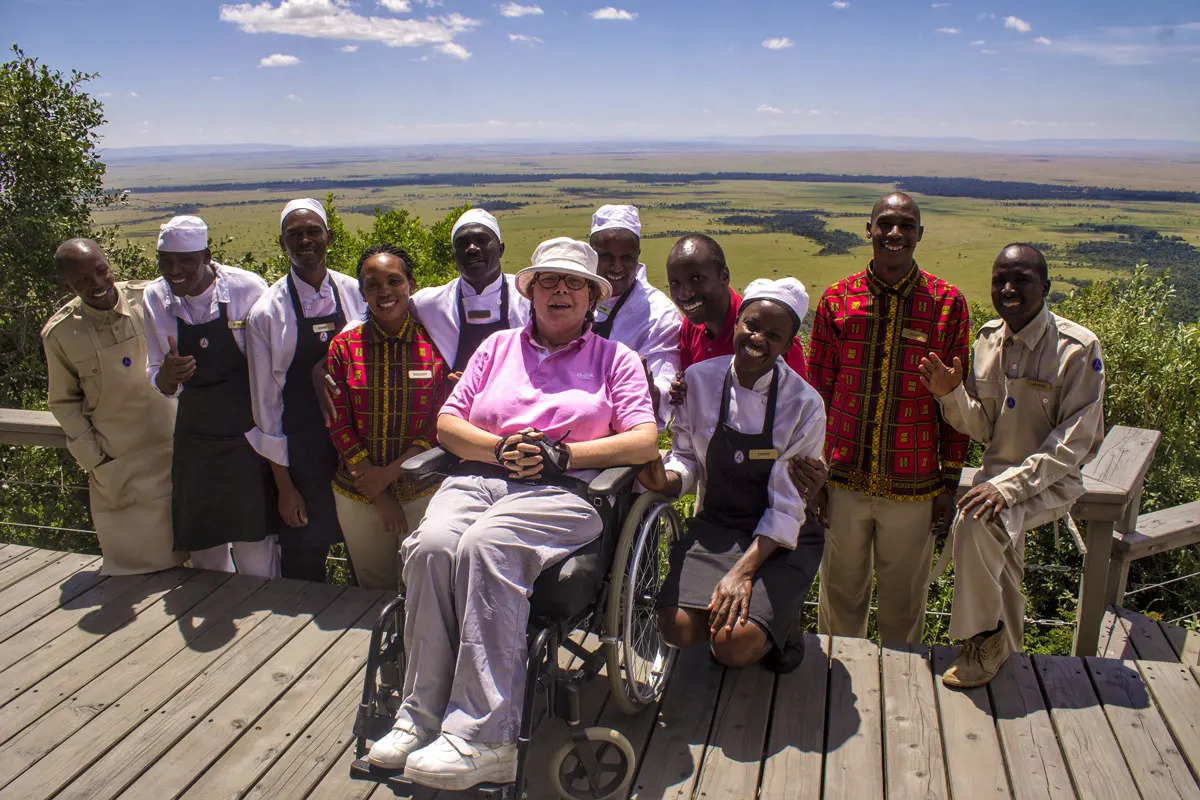 We found them very friendly and genuinely happy to help. This was very useful as there are occasions during the day when little things don't quite work and having two hefty guides on hand to get Patty (my charge) over that hump or down that dusty path. There were ramps where necessary and generally I found no problem getting around the camp with her. The guest areas are open and airy and the tent well big enough for a wheelchair and at night has a spellbinding view of the stars from its deck.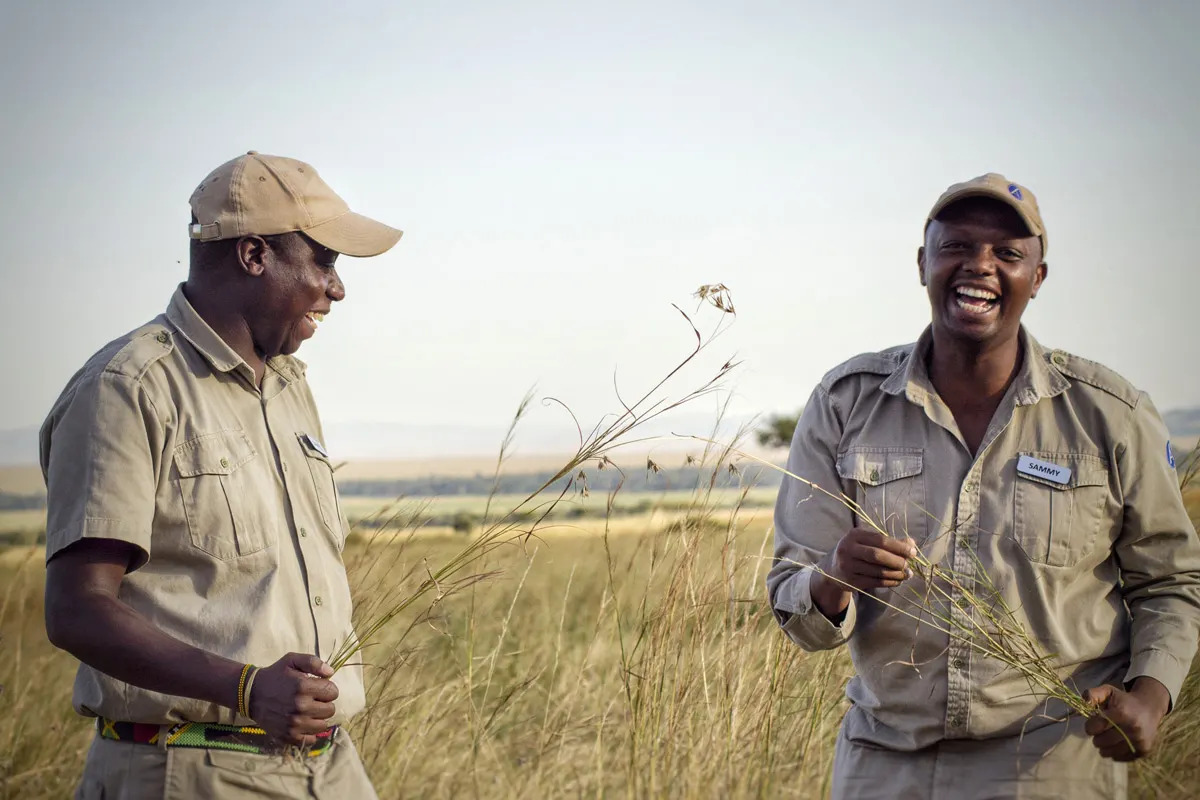 The game drives were brilliant. Daniel and Sammy, our guides, soon learnt how to lift Patty comfortably into the passenger seat of the safari vehicle. They were both entertaining, articulate and experts in their bush knowledge. Our game drives were often just a caravanserai of laughter! The game was prolific – we saw 4 of the Big 5 in the first day. The variety of birdlife ran from the little pipet to a snake eagle.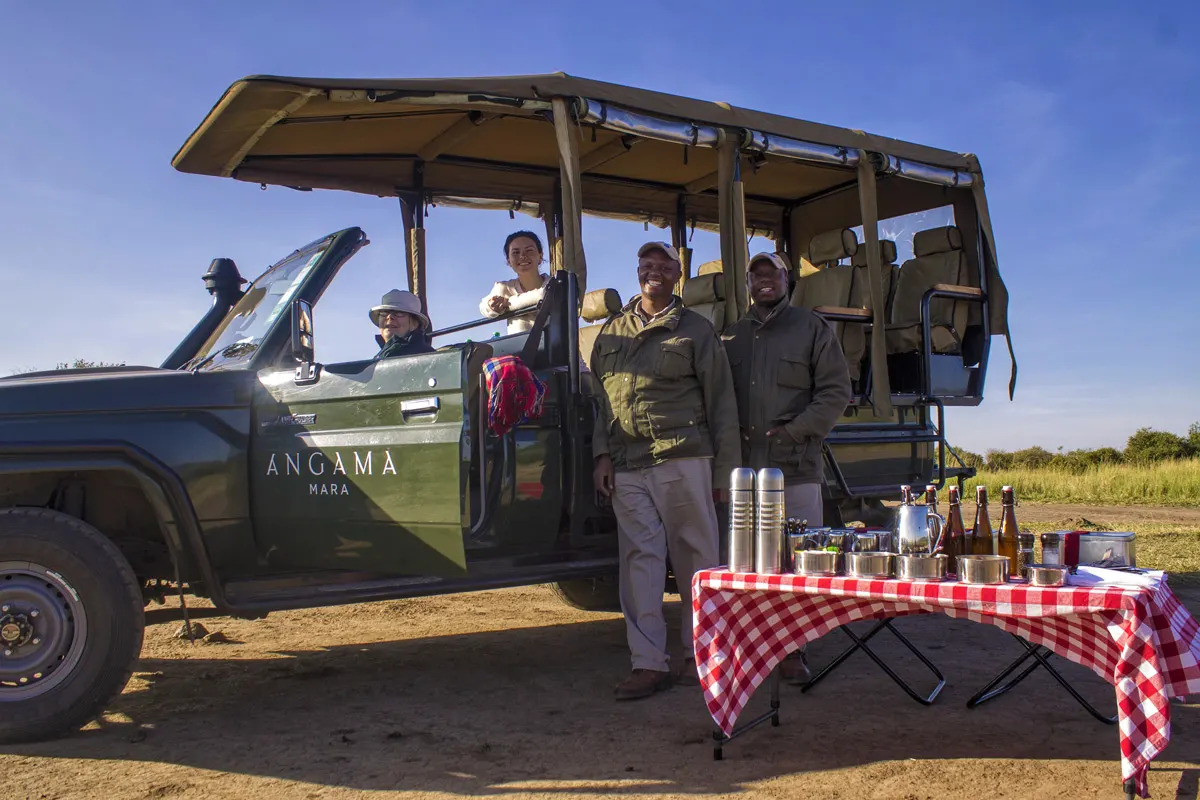 Our butler was the delightful Adlight, a very capable young woman. She was able to find us cardboard packets at night for our commode needs; gave us a very thorough lecture on the East Africa geography; and cooked up for us a tasty local vegetable stew.
Camp manager Josephat also had a very intuitive approach. Nothing was too much trouble. He pushed Patty in her wheelchair right around the camp. It was his idea for a Maasai name for Will, the other carer we had brought with us, after he excelled at Maasai "jump dancing".
Local Maasai culture abounds here, with storytellers in magnificent warrior dress on hand for talks and bush walks (if you are able). One of them, Naliki, even taught us to make fire by rubbing sticks together (not as easy as it looks).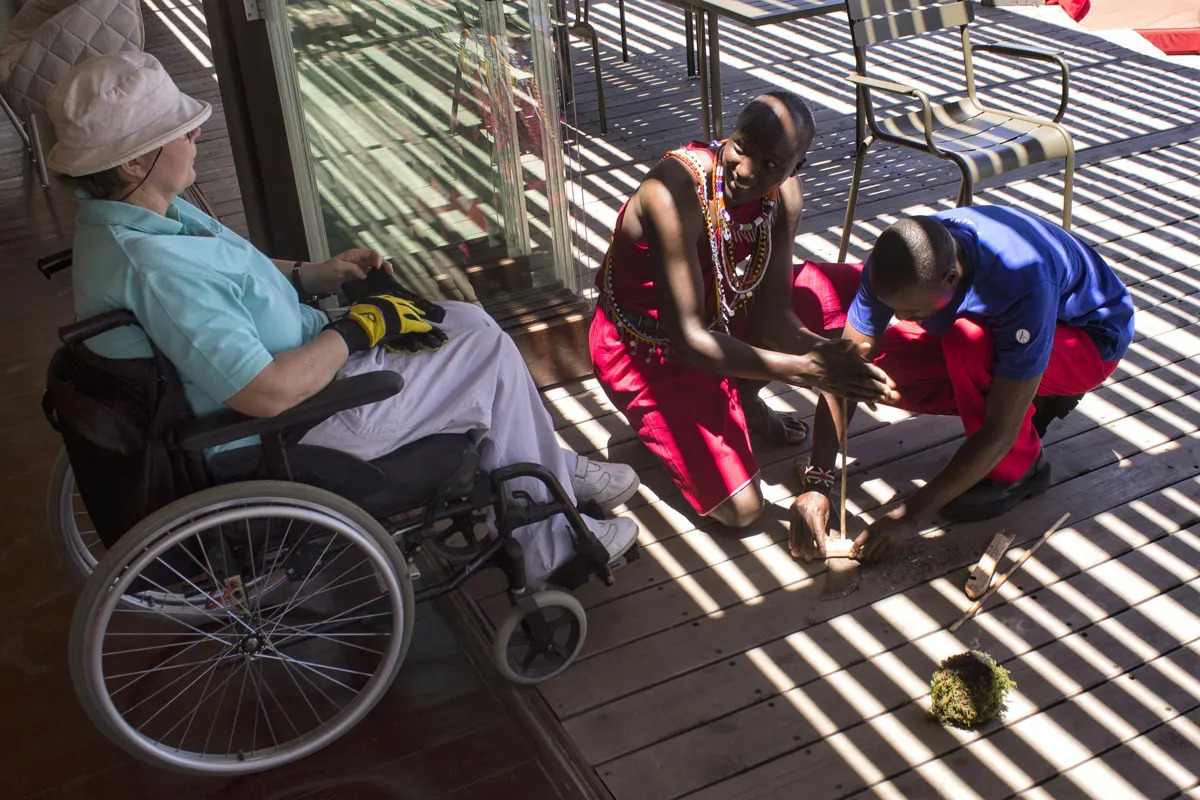 Under Chef Collins there was not one meal we did not enjoy. Favourites were the luscious local fruits, peanut butter cookies and addictive Affogato, made with strong Kenyan coffee. And the many fruit sorbets were ideal for beating the midday heat. The main meals, generally grilled meats or local fish (tilapia) were enhanced with dazzling, tasty spices and sauces.
Being keen Premier League fans the staff was so appreciative of the football kit we brought. They play a pickup game every evening on the lodge's pitch. Soon there will be a clinic for staff, guests and the community, and shamba (vegetable garden). Good luck to them all … it feels like a truly noble endeavour in the African bush.
Note from the Editor: When Steve and I opened our first hotel in 1982 in Arniston (near Cape Agulhas, SA) Patty was our assistant manager. We never lost touch and were devastated to learn that some years ago Patty was confined to a wheelchair having suffered a stroke. When we set out to build our lodge we named Tent 3 in South Camp 'Patty's Tent' in the hope she might come and stay one day. It has the best access from the vehicle drop-off point to the guest areas and on to the tent. Her arrival at the lodge meant the world to us – thank you Tim for making this safari possible. You both taught us all so much about the care of guests who need extra special care.