Ode to a Nairobi Taxi Driver: Simply the Best in Class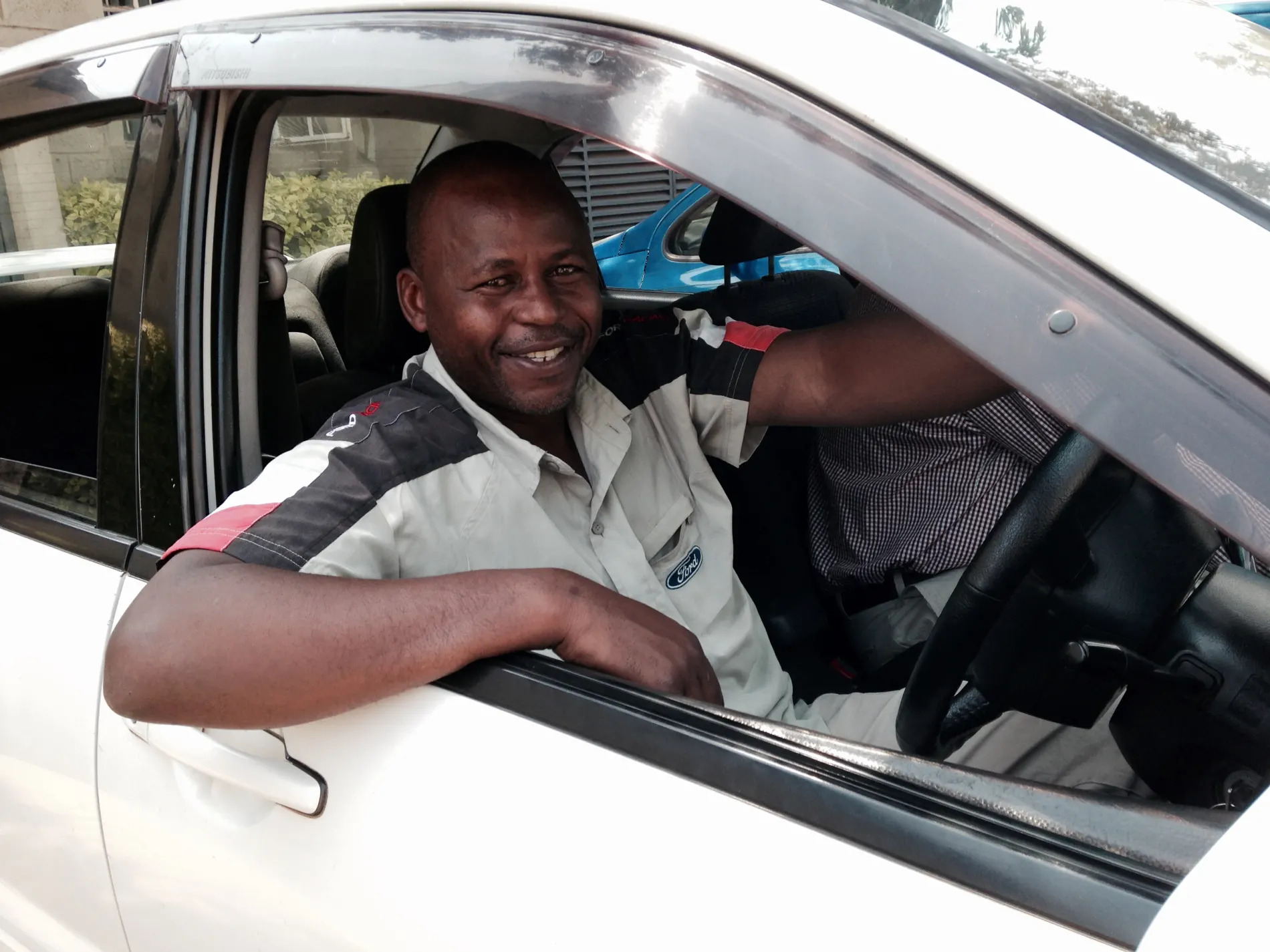 From the onset of this project, the war cry for the interiors team (also known as the FF&E Fundis) has been 'Find it in Kenya'. Unless of course it is something we hold very dear to our hearts and simply cannot operate without. Take our French furniture by Fermob, for instance. Mais bien sur! With this in mind, Nicky, Annemarie and I started our FF&E adventure. Occasionally Kate, Ali and/or the two Steve's crashed the party.
The North Star: stay light on our feet and travel economically so we can spend more on our guests. Boy, did this make for some interesting and fun-filled travel with up to five of us at a time squashed into our little Nairobi taxi. Our wonderful driver, John Bosco, did not know what hit him. Five fast talking South Africans gabbling in accents he found impossible to understand (and AMM only speaks Afrikaans when she gets over-excited, which is most of the time). Add two men to the mix who were self-appointed masters at navigating through the streets of Nairobi.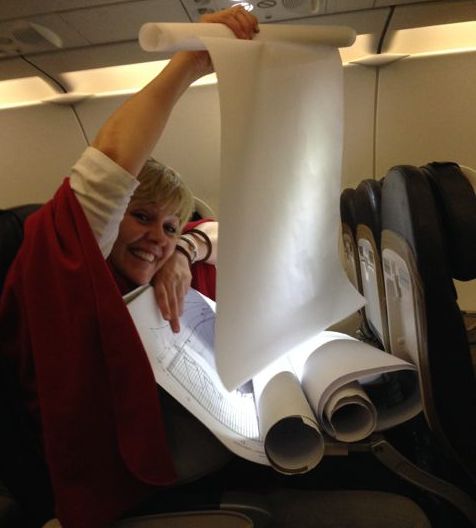 The Brief: Lean and mean; no fussy extras; keep the furniture clean and simple; straightforward; no frills. Imagine Denys FH taking royalty on safari: pick it up, put it up, pack it away, bring it back – only the barest of the best necessities. And then add just a tad of glitz to recreate those wonderful, romance-filled evenings when people danced till dawn at the Muthaiga club. No problem.
The Research: We asked everyone we knew for ideas on who did what and where, and how to find these individuals or companies. You would be surprised at how much knowledge abounds between our expert contractors and their very connected parents. Information overload.
The Inspiration: We visited Karen Blixen's House and studied all the furniture and the beautiful floors and were hosted by David Lowe at the Muthaiga Club. (Nicky was gently reprimanded for playing solitaire on her mobile in reception – awkward moment). We read books on the history of Kenya. We learnt all about the 'Lunatic Line', which the British built in the early 1900's without so much as a hint of fear at the 'engineering complexities' that a railroad traversing the African Rift Valley might involve.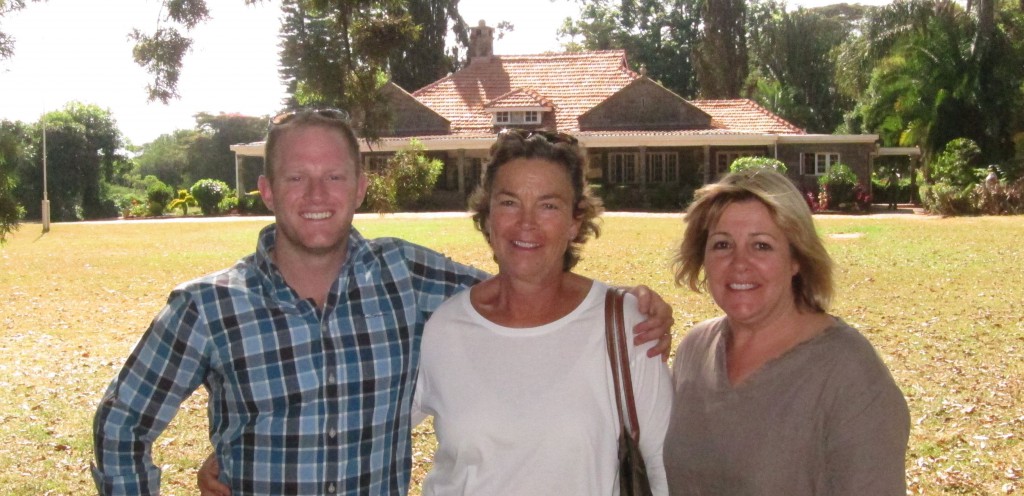 Thanks to Errol Trzebinski's wonderful book The Life and Death of Lord Errol and James Fox's saucy White Mischief, The Temptress by Paul Spicer and The Ghosts of Happy Valley by Juliet Barnes, to name but a few, we read about the unsolved murder of the philandering Josslyn Victor Hay, 22nd Earl of Errol and the hereditary Lord High Constable of Scotland. He was shot on Ngong Road in Nairobi in 1941. Was it MI5? Was it an irate husband or a jealous lover? We learned about the Happy Valley crowd and the wild parties Josslyn and his first wife, Idina threw at their home named Slains. We tried to imagine them having pre-dinner cocktails. Oh, to be a fly on those walls to eavesdrop on those conversations.
We also studied Kenya's tribes and cultures and we learnt all about the trials and tribulations they had to overcome as they formed themselves into the unified nation that has just celebrated 50 years of independence. The wonderful Nairobi Museum is a must for all visitors to the city.
And into John's car we hopped with the list of suppliers, their phone numbers and addresses at hand. I would confidently state where we had to go. John would look at me blankly and say, 'I am sorry?' and I would speak more slowly and loudly like a real foreigner and then suddenly, there would be the slightest recognition of some part of a Swahili word that I had managed to pronounce correctly and we were off and flying. John, by the way, knows every shortcut to crisscross the traffic in Nairobi. His favourite saying when asked where some place was 'It's on the other side'.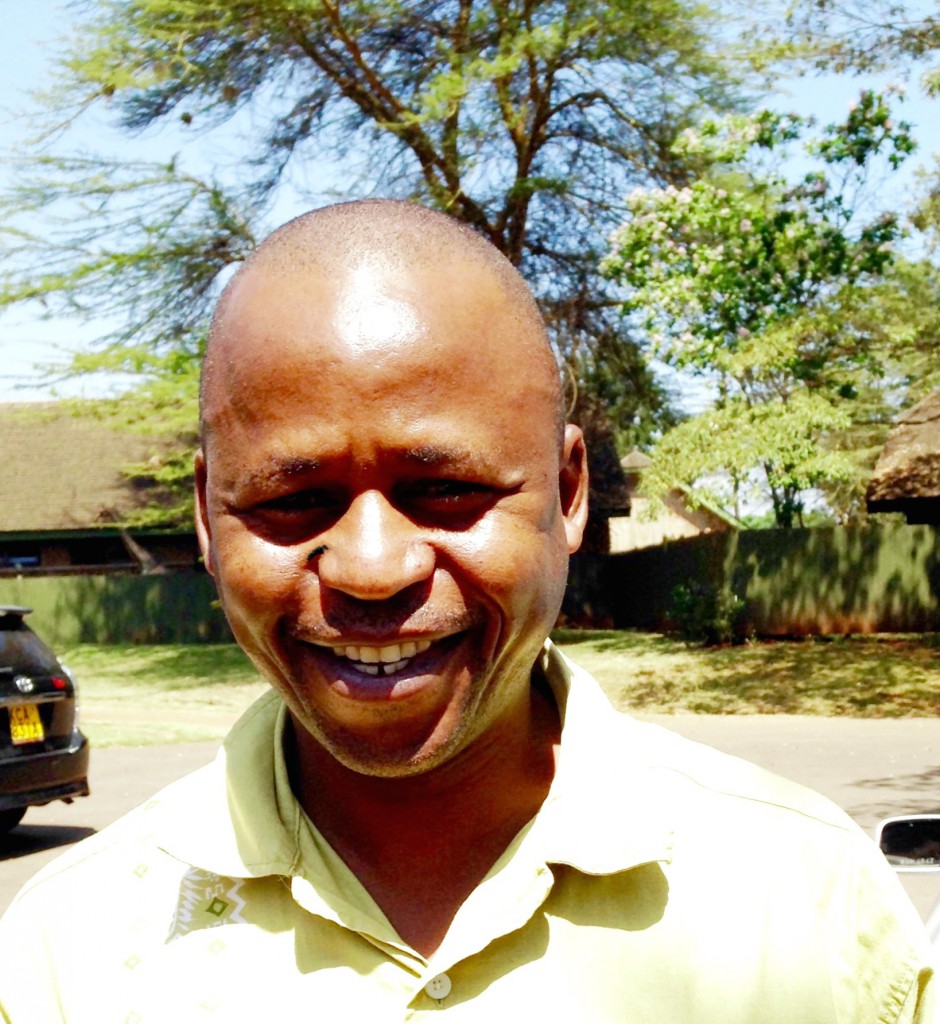 To be continued … (and don't skip Part Two if you need the best suppliers in Nairobi).