Alastair Kilpin shares some highlights from this year's guide training where the team visited the nearby Lake Victoria and Kakamega forest as well as undertaking some deeper exploration on home soil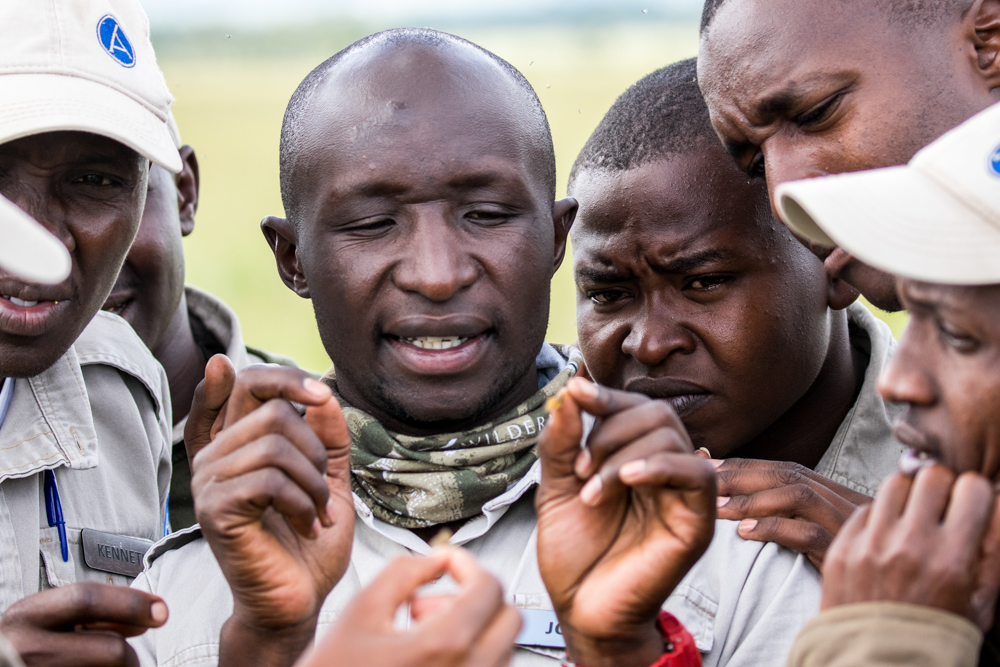 Guide trainer, Al Kilpin, returns for a third year to sharpen the skills of our guiding team
How long after a cheetah kills a Thommie ram will a new ram move into his place?
This is typical of the millions of questions and variables that one has to contend with as a safari guide. It's endless to be honest! But an engaged, dynamic and motivated guide is always on the lookout for answers, asking more questions and keen to connect the dots …
On this training session with the super Angama team, we focused on listening to that which is unspoken, the space between the dots. We all know that reading body language is not always easy, but to do this across cultural and language divides is even tougher. This is an inexact science, but one which is managed by effort and sincerity. The depth to which we interpret the unfolding scenes on safari needs to be measured guest for guest and we need to connect the dots between the first and future safaris. Many great examples were shared by the team.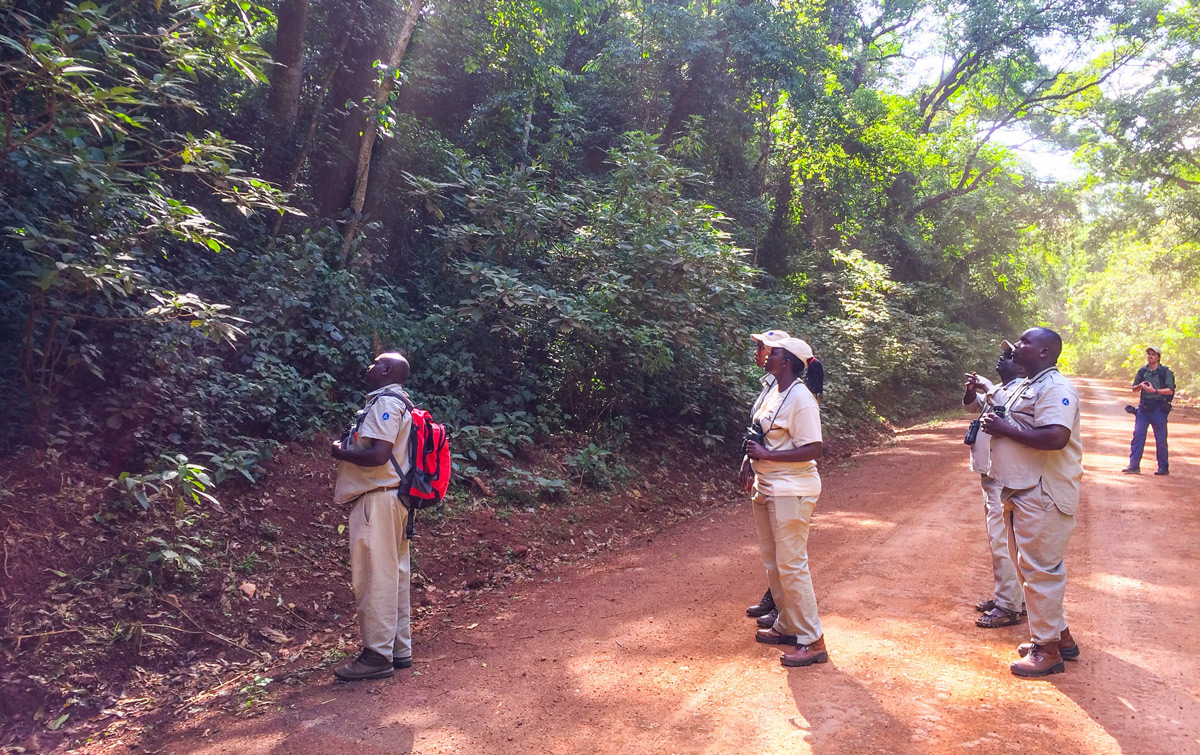 Another exciting avenue for some of the guides was a field-trip to the nearby Lake Victoria and impressive Kakamega Forest. In both destinations, besides having a lot of fun, they were exposed to other guides in these different settings. Using one's ears in the forest and being able to calm nerves on windy waters were definitely two take-outs from these sessions. More importantly though, everyone had a fresh view on how universal the core skills of guiding are. How is a catfish related to a tilapia, well…
Taxonomy is a rather complicated and exacting science that is ever-shifting as more about the world around us unfolds. Staying up to date is a near impossible challenge. The fun part is learning who is connected to whom and there can be no doubt that the Mango took first prize. You may ask why? Imagine your well-earned sundowner – your choice, but for this one it's a double Amarula on ice. Your bitings? Cashew and Pistachio nuts with delicious dried mango –as long as we add no poison ivy, then we have a neat collection belonging to Anacardiaceae or the Mango family (and that includes the Marula!)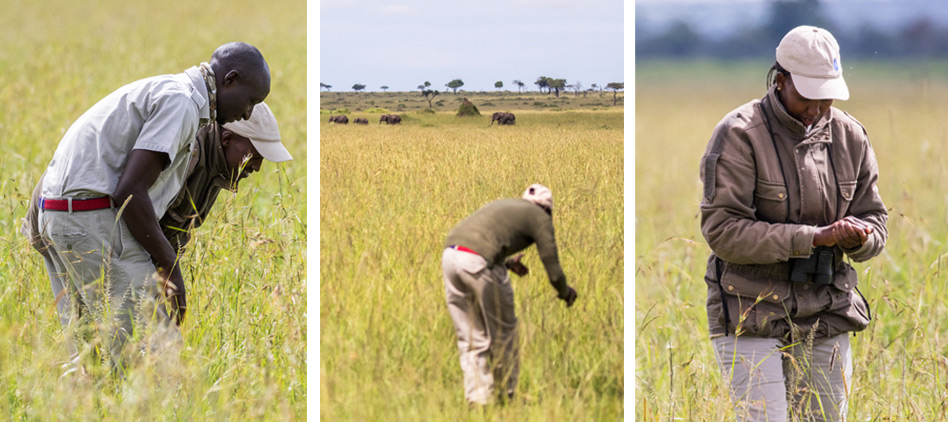 Another simple example of connecting the dots came one day as we waited with other vehicles for a hungry cheetah to make her move on a herd of Thommies. She was patient and successful in nabbing the herd ram. There was much excitement, as was to be expected, but within minutes we were the only vehicle left there. Our team connected the dots. Using just basic knowledge of cheetah behaviour and scavenger behaviour we knew we would be in for action if we waited. And sure enough the vultures came. The jackal and hyena came. And as the cheetah moved off to safety even the Grey-crowned Cranes came and harassed her off the scene. The more intriguing dots came in the form of a question: how long before a new Thommie ram takes over the now leaderless herd? Will they be safe without him? So we watched. Within a couple of minutes a ram had appeared and within another five minutes he was mating!!! (There, you have the answer).
Our training session was a time for fun, a time of reawakening our skills and being challenged to go deeper. We marvelled at the unimaginable scenes from Planet Earth 2 and spent time getting into character as we practised some on-foot encounters with Africa's big game. So much to do with so little time. As the desert date trees are dotted across the Mara, I'll leave you to connect these dots to think about your next safari.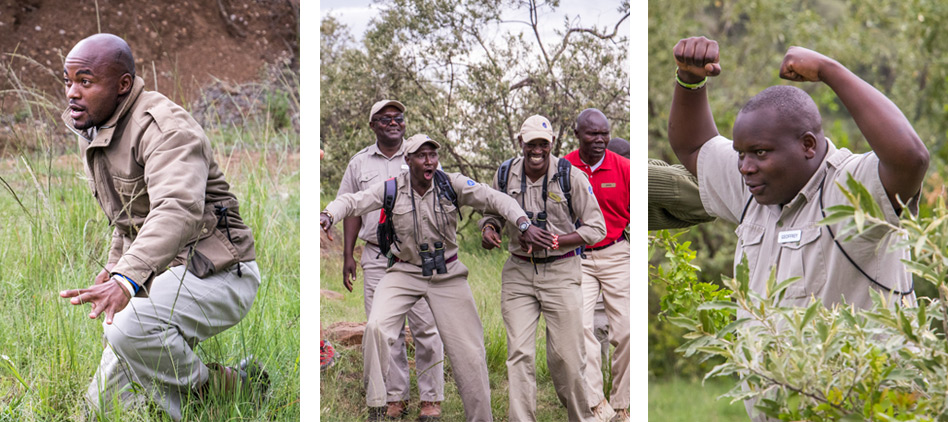 Note from the Editor: Al Kilpin's annual training is a highlight for our guiding team, a team which has not changed since we opened. These images say it all: learning, growing, fun, sharing and new experiences – all used in enhancing guest delight. Read about how we built a great guiding team back in 2015 as well as Al's post from last year's training.